This year, I decided to gift myself a solo trip to Chikmagalur on my birthday. I had planned to visit this quaint coffee town long back when I had visited the Halebid-Belur temples. However, we had to cut our trip short back then due to some reason, and I had to wait for 3 more years to check Chikmagalur off my list.
My trip began with a 4.5-hour long bus ride from the Kempegowda (Majestic) Bus Stop, Bangalore. I boarded an Airavat Club Class AC bus, which made the journey quite comfortable. What I loved about the bus was that it had two seats reserved for solo women travellers (which was a dream come true).
The first thing that strikes you as you as you reach the coffee land of India is the whiff of freshly brewed coffee. You are at once hypnotised by the soothing weather, too. I hoped to feel the early winter chills, as I was travelling in late November and early December, but the weather was far from being extreme. I guess, the cool breeze and the clouds were a prelude to the beautiful vacation that was in store for me.
I had booked a bed in the 4-bed ladies' dorm room of Zostel (which has now become my favourite of sorts). It is a 15-minute ride from the Chikmagalur Bus Stop.
Zostel Chikmagalur was quite a revelation. Situated amidst a sprawling coffee estate, this place has a charm of its own. Surrounded by greenery and equipped with a beautiful common area (reminiscent of the tile-roofed architecture that I had seen in Kerala), this is a dream for both solo travellers and people who are travelling in groups/with friends. It also has a friendly female dog named Minty who runs around the estate all day and may come following you if you offer her food.
The staff at Zostel were immensely helpful. I had no roommates the first night, but I was not complaining. I had the opportunity to explore the beautiful estate by myself. The cafe attached to the hostel provides awesome coffee, and I have fallen in love with their cheese maggi (which was my staple for most of my two days there).
My second day began with a healthy dose of coffee (and maggi) at the Zostel cafe. The staff arranged for an auto for my trip that day. I was lucky to have a reliable auto driver named Vijay, who doubled up as a guide and a photographer.
My first spot for the day was Siri Coffee. Decked with a gorgeous statue of Mother Nature, made of flowers and plants, this was definitely a not-to-be-missed site. The statue even has ornaments made out of plants and flowers. Great for photo-ops and a quick breakfast, this place offers a serene ambience.
While clicking photos there, I bumped into a group of backpackers from Bangalore (2 girls and a guy). They were incidentally my roommates at Zostel that night (they were yet to check in when I met them that morning).
After a date with Mother Nature, I headed towards Mullayanagiri. The highest peak of Karnataka, it stands at a height of over 1,900 metres (300+ steps in total). While I was apprehensive of climbing all the way up to the peak, I was encouraged by Vijay, who assured me the peak was accessible.
As I was halfway through, I was almost swept away by the winds. It was cold up there, but I made it to the peak after stopping to rest twice and taking in the astounding view of the green hills enveloped by clouds.
There is a temple at the top, but since it had started to drizzle a little and the winds were getting sharper, I decided to get back to the base without exploring the peak any further.
The Baba Budan Giri dargah was next on my list. Legend has it that it was Sufi saint Baba Budan who was the first person to bring coffee to India. It is believed he had brought seven coffee beans from Yemen and had started a plantation in the southern Indian hills (the place that is named after him now) at a time when the idea of coffee plantations had not yet reached the country.
The hills around the Baba Budan Giri dargah are enveloped by a thick carpet of greens, which makes it an awesome place to click photos.
The Jhari Falls/Buttermilk Falls was my next destination. The way to the falls isn't very accessible, as vehicles are allowed till a certain point, after which one has to hire a jeep.
I had to wait for a group to accompany me in the jeep. I thus met four amazing people (all from Bangalore). What followed was a ride I will remember forever. The jeep ride was super bumpy and definitely not recommended for elders or even for young people after they have had meals (for obvious reasons). All through the 15-minute ride, I was praying that the jeep doesn't get overturned. A 5-minute walk from the jeep parking area took us to the awe-inspiring Jhari Falls. The view was remarkable and made the jeep ride worthy. It being a Saturday, the place was teeming with tourists.
After spending about 15 minutes there, we got back in the jeep and had another 15-minute bumpy ride back to the entrance.
I was hungry and had to check off another place on my list: Town Canteen. On the way, I came across the Honnamanna Falls, which was not too extraordinary.
We finally reached Town Canteen. The place wasn't too big, but the food was amazing. I gorged on the famed Benne Masala Dosa (butter dosa), filter coffee, and jamun. The jamun was a melt-in-your-mouth delight. After a sumptuous meal, I headed to my last destination for the day, the Hirekolale Lake.
To be honest, I found this lake quite ordinary. There weren't too many people there either, with just a family of six taking selfies. After a 10-minute break at the lake, I headed back to Zostel.
My day ended with a chit-chat session over dinner, with the group that I had met earlier that day. The cafe was buzzing with people, as it was a Saturday. We had a lovely time exchanging our travel stories.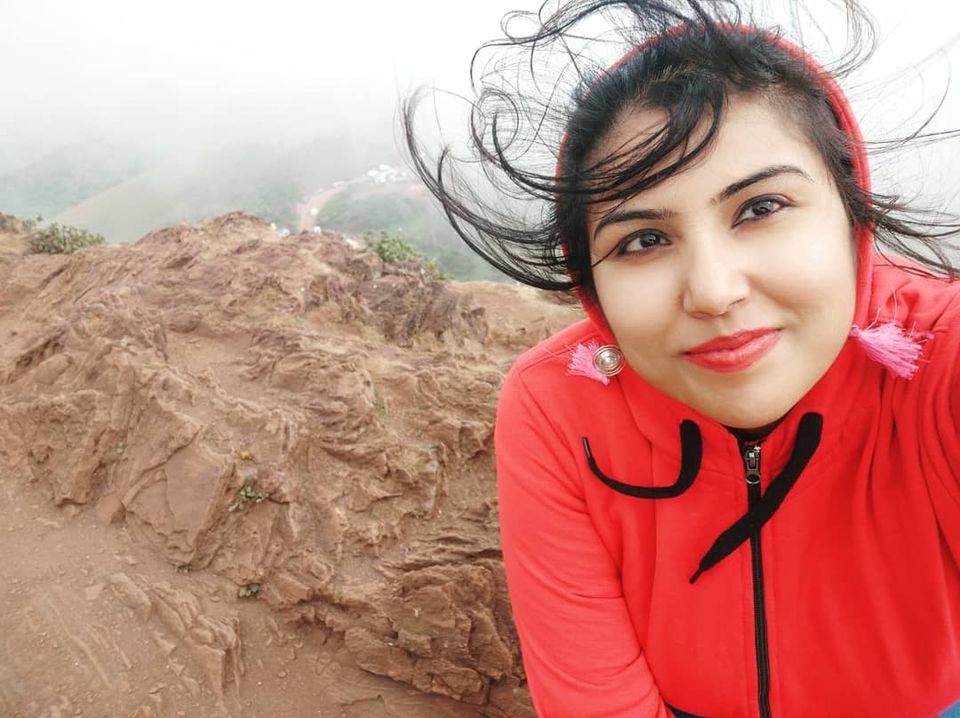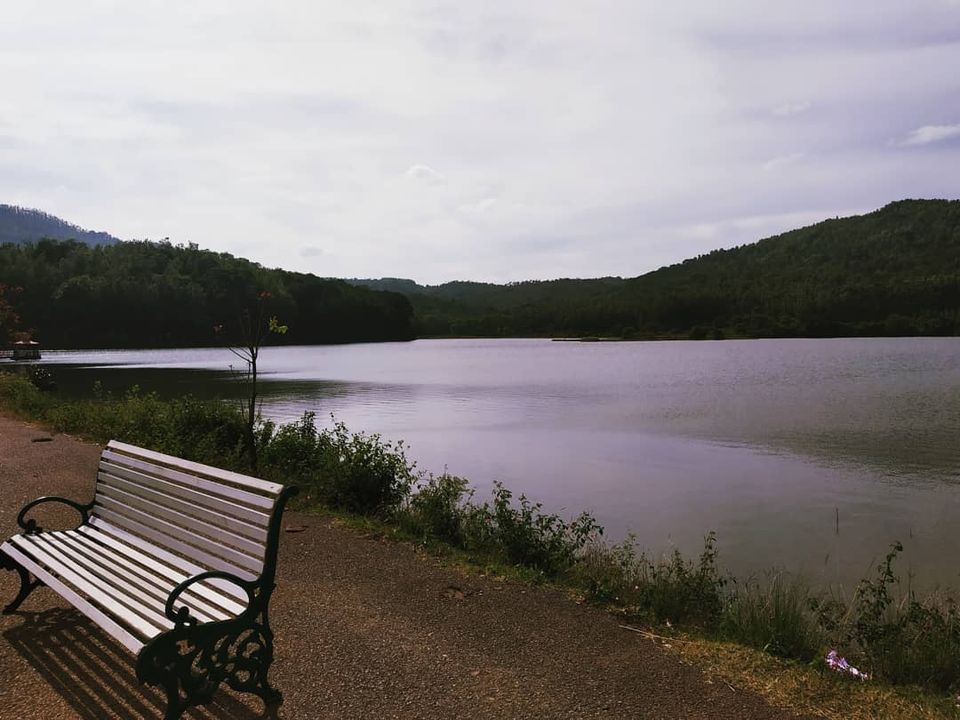 Since mine was a weekend trip, I had to give the Coffee Museum a miss, as it remains open only on weekdays. However, I decided to leave early the following day to experience the coffee-making process at the famed Panduranga Coffee Works. They are located in the middle of the town and sell world-class coffee powder and spices.
However, the rain-lashed morning was a treat I was not feeling like leaving behind. Before checking out of Zostel, I had the most awesome experience of watching the rains from the common area with an open roof. The rain-soaked ambience made me fall for Chikmagalur.
I met a fellow traveller who was travelling with his sibling and was upbeat about visiting The Serai (a resort nearby). However, with the rains making the perfect ambience and with my plans to visit the town for some coffee shopping, I had to let go of that plan.
The rains did not spare me. It started to rain heavily as I reached the town. I quickly got in a small cafe called The Bake House (primarily for shelter). However, I discovered that they had a great menu of cakes, pastries, snacks, and of course, coffee. The cold coffee I had there was one of the best.
After the rains stopped, I ventured towards Panduranga. The family that owns the place was very welcoming. Their little daughter guided me through their factory. I learned a little about chicory and the coffee-making process from their handouts. After picking up some of their coffee, I was back at the Chikmagalur Bus Stop for my trip to Bangalore.
As I sat there, amidst the cacophony of the bus stop, I felt the urge to run back to the hills and get soaked in the rains, surrounded by the aroma of coffee and rain-drenched greens. Chikmagalur has had a magical effect on me, especially at a time when I really needed a trip to rejuvenate myself and get rid of the monotony of Bangalore, and I am still hung over! Moreover, this was my first solo birthday trip and thus a major milestone for me. It taught me solitude can be enriching too and one need not always rely on others to create a fulfilling experience. My birthday, in a way, was sorted, and I am glad I made this trip.