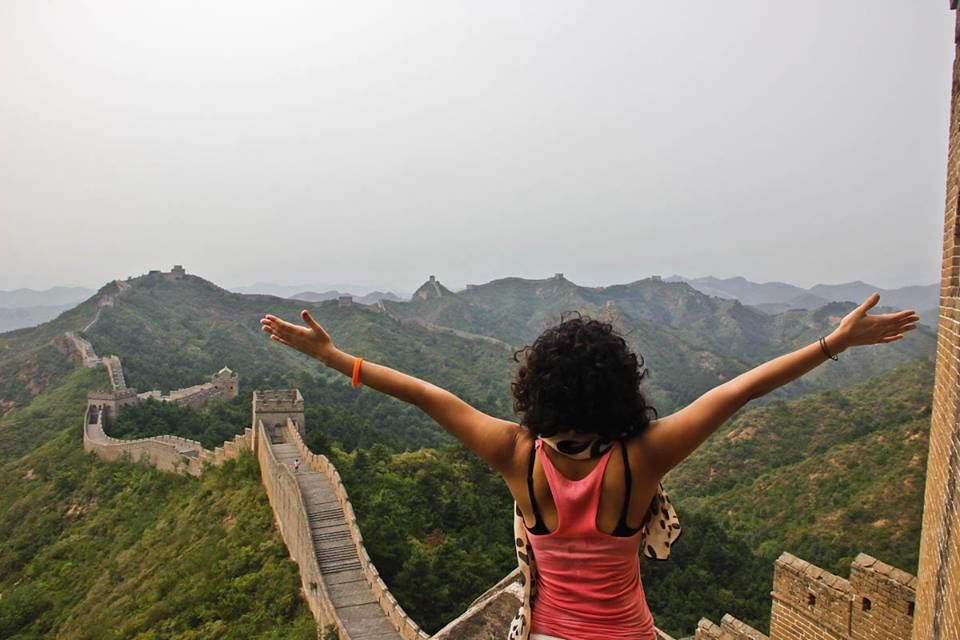 Travelled to China and didn't walk the Great wall? Not a good idea!
If you are travelling solo like me then you can either make a group at your hostel or directly sign up at Downtown Backpackers "Great wall of China" tour. You will get a plenty of route options to pick.
I did 6 kms trek from Jingshaling to Simatai, it is supposed to be one of the most scenic & isolated routes. It takes little over than 3 hours to finish a trek with enough photo & 'catching a breath' breaks.
Even though this short distance hike is for beginners but the wall is quite steep in places with countless steps & covers 22 watch towers so it's better to be in a good shape to enjoy it to the fullest.
I would suggest to put on a good pair of walking shoes and pack light – bottled water, snacks, sunscreen, windcheater or umbrella and water resistant plastic bags to keep your valuables safe from sweat & unpredictable showers.
When all is said & done, just enjoy your trek on one of the wonders of the world. The reminiscent of imperial heydays of the Ming dynasty and the breath taking views, will definitely make your hard work worth it.
And, be prepared to enjoy your sore muscles for a couple of next days!