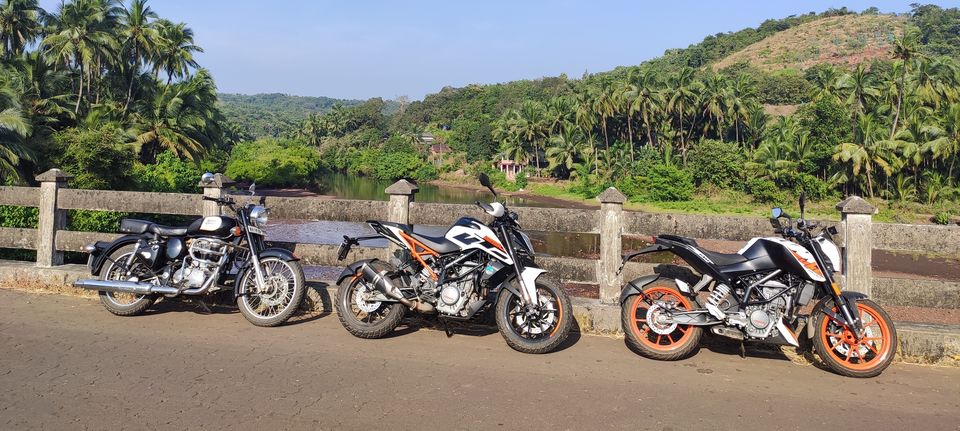 Just after escaping from college exam two of my friends and I decided to explore Konkan on bike (Konkan Safer).
We were in the middle of extremely cold winter. Still we decided to start our trip early in the morning. I woke up ( barely slept due to excitement) at 4:00 am. Got ready with my luggage and loaded it on bike. I hopped on my bike and left my town at 5:45 am. I was prepared for cold weather with leather jacket , two pairs of gloves and full face helmet with balaclava. Despite of all the weather was so cold that I was shivering like anything. Conditions were still okay till I was riding on the national highway as there was considerable amount of heat due to transport vehicles . But as soon as I left highway and started moving towards Koyna forest it got so cold that after some kilometers I stopped at bonfire to warm my hands.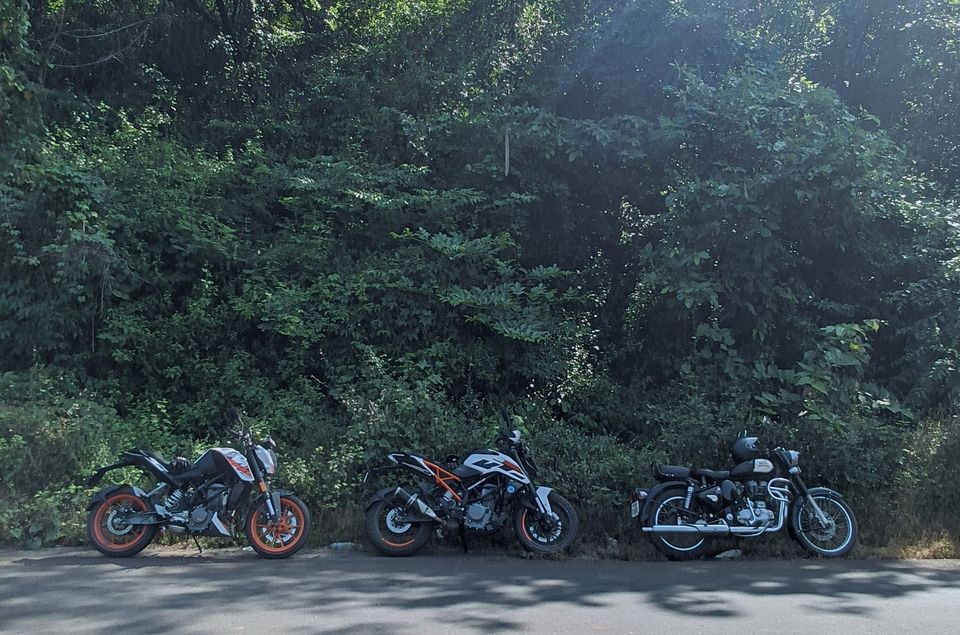 After riding 130 km I reached Chiplun and joined my fellow mates. We refreshed and had heavy breakfast at nearby hotel. Our next aim was to reach Tavsal ferry point to catch a ferry for Jaigad fort. The road to Tavsal was ghat section full of twisties . It was heaven for cornering rockets. We reached ferry point in time and boarded the ferry.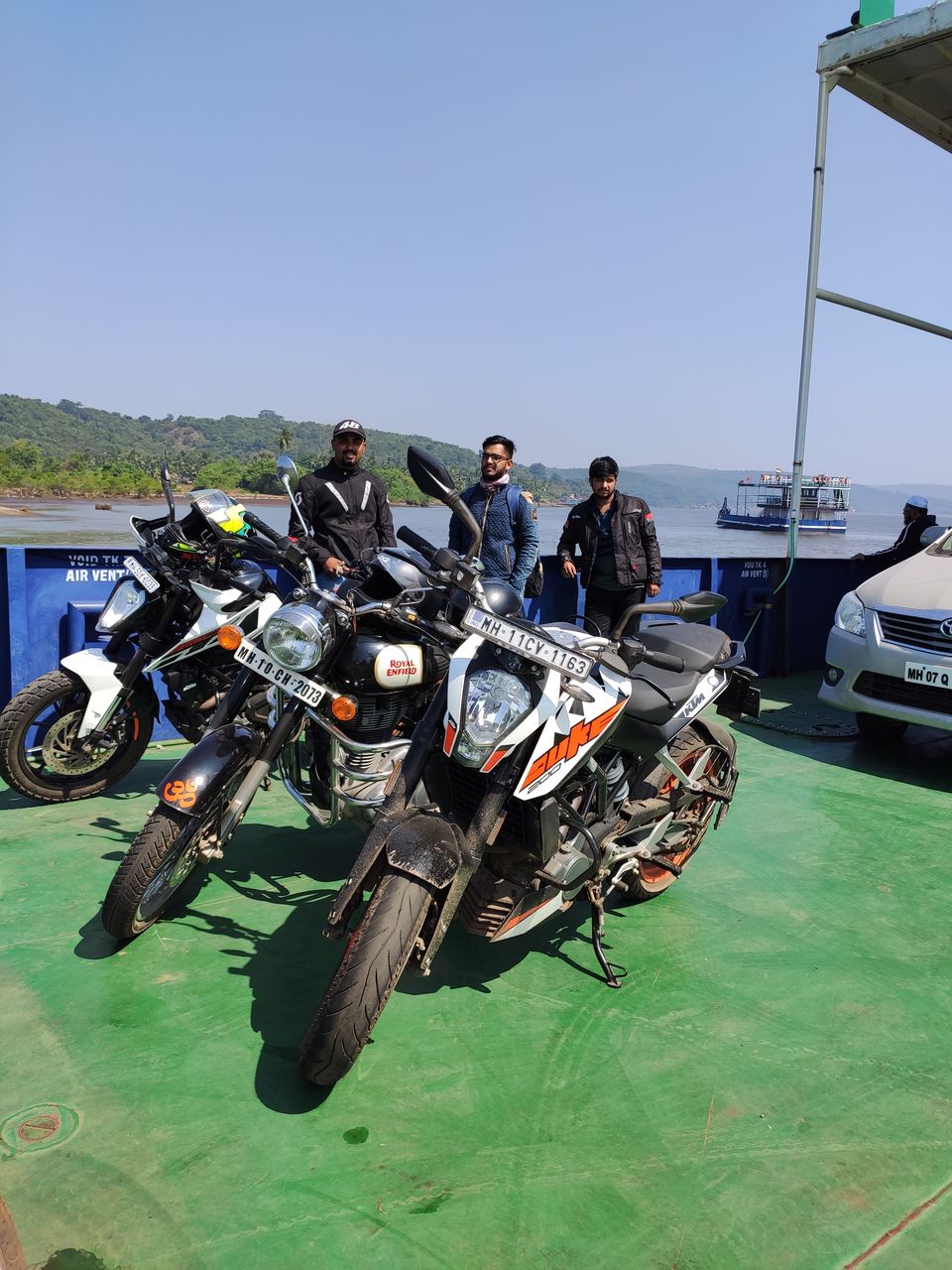 It was my first experience of ferry boat and it was quite exciting. Total duration of ride was around 25 mins. We landed at the Jaigad fort. It was weekday so only few tourists were there. Jaigad fort was an important fort in Maratha Empire at the time of Chhatrapati Shivaji Maharaj.
After visiting the fort we were so hungry and started searching for a good restaurant to eat local dishes. After asking some local we found one small restaurant serving authentic Konkani thali. Thali was so delicious with fish curry and coconut chutney.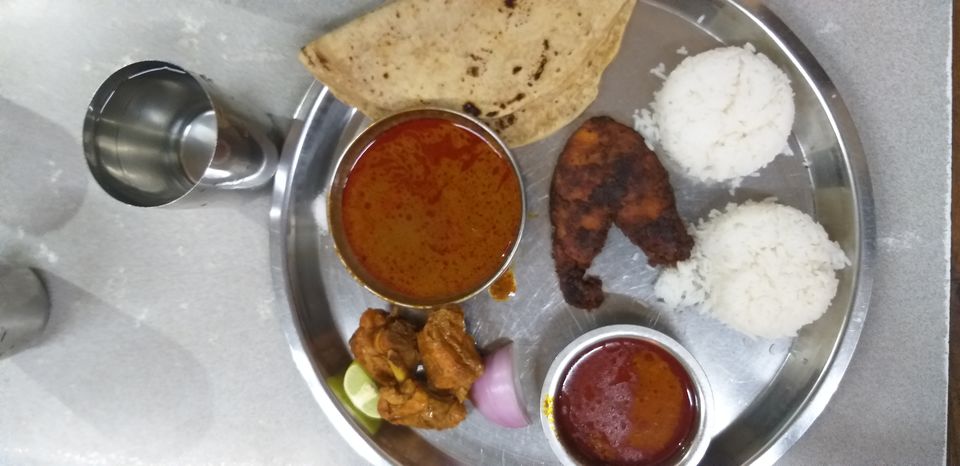 After having lunch we started our journey towards our next destination which was Velneshwar beach . Velneshwar beach is less crowded beach known for its clear coast and clean water. It was around one and half hour ride from Jaigad fort.
We reached there at the golden hour. Sun was about to set. We all just sat down on sand , played some soothing music tracks and soaked the beautiful sunset. After that we started our return journey . That one day trip gave me memories of lifetime .