When my friend told me, let's head to Cochin cause the flights were dirt cheap, I honestly agreed only for the flight journey. Little did I know about this beautiful surprise hidden inside Cochin. We took a ferry from Cochin to Fort Kochi which is about 15- 20 minutes ride( Rs 4 per person :P ).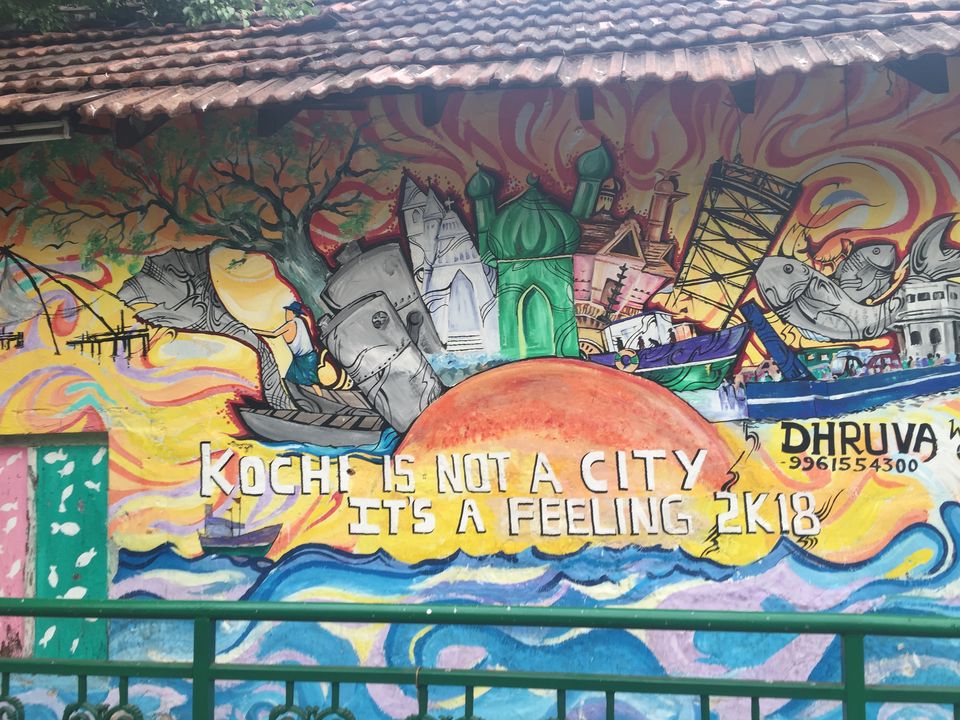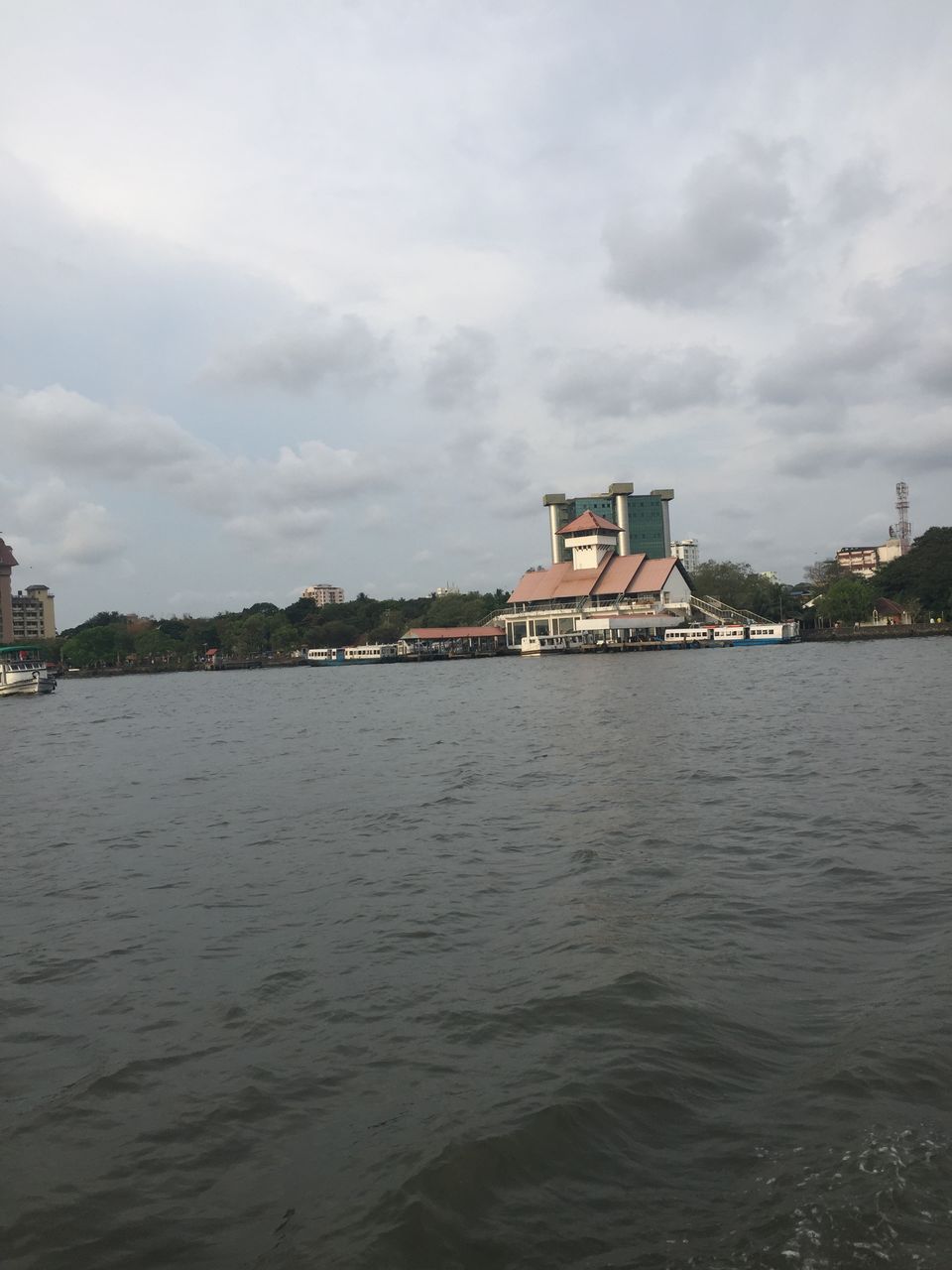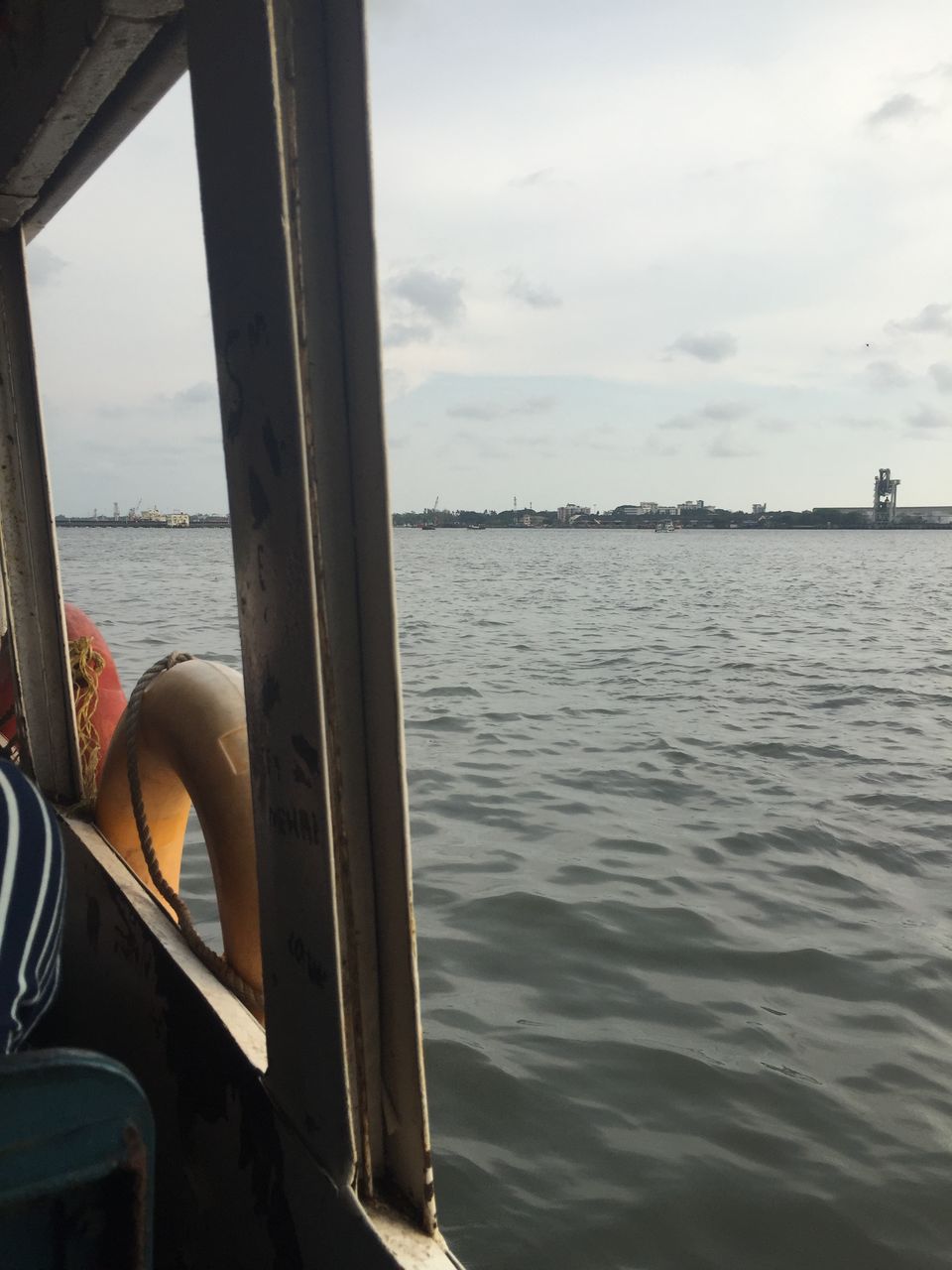 Once we reached Fort Kochi, I was left in awe with the town. The architecture, those streets and cafes stole my heart away instantly. A mixture of Dutch and Portuguese architecture, huge trees and clean streets leave you awestruck.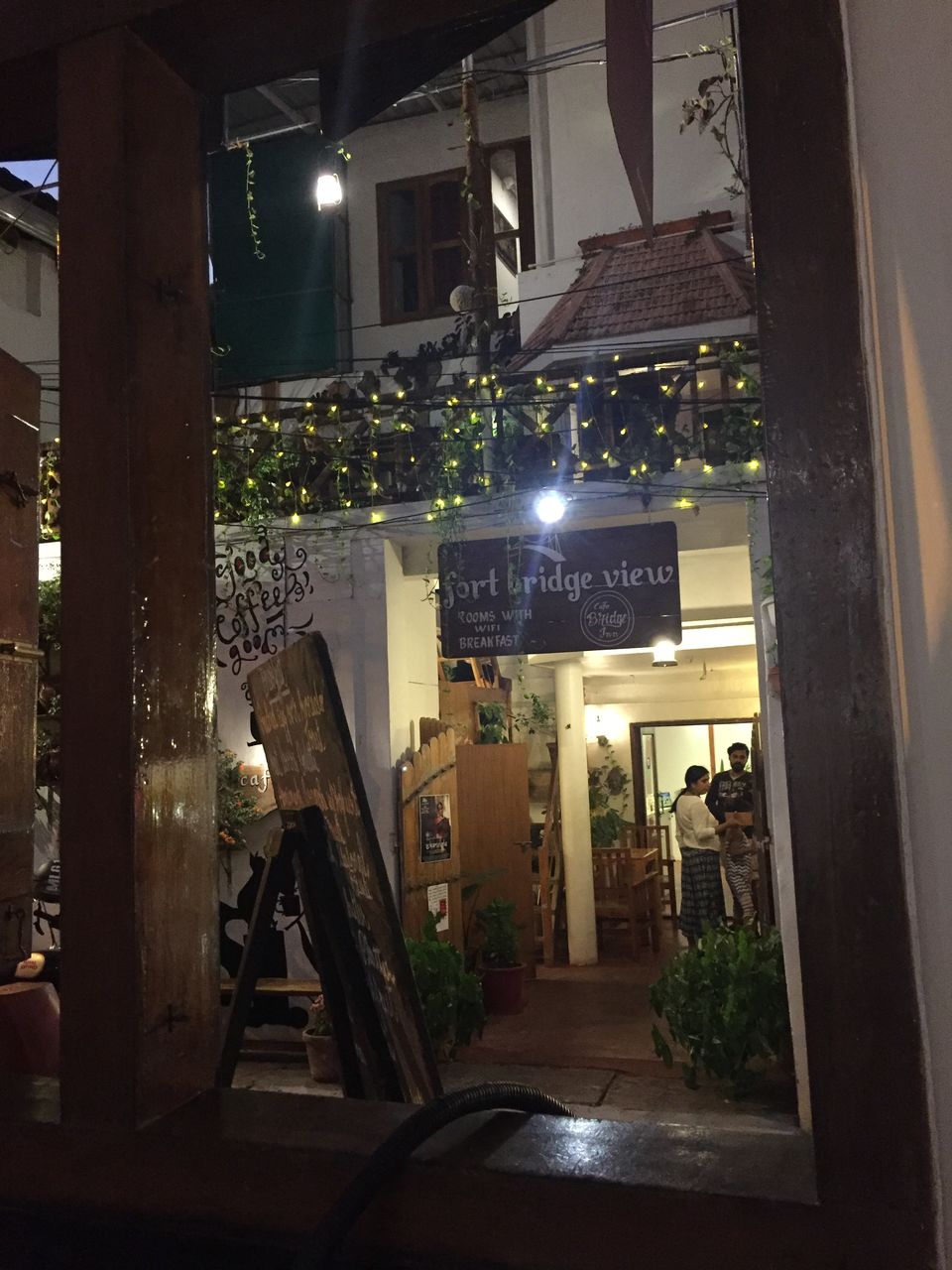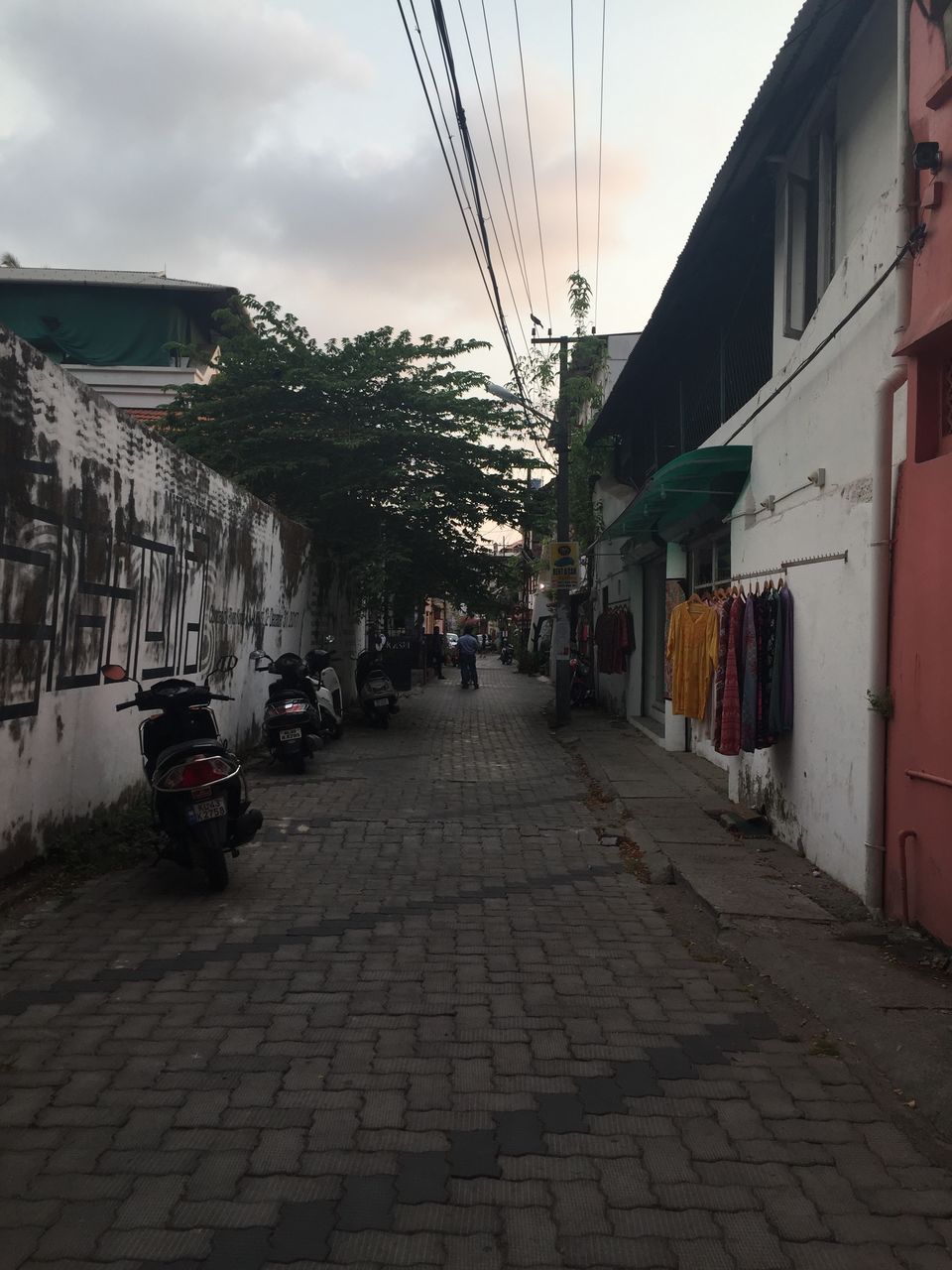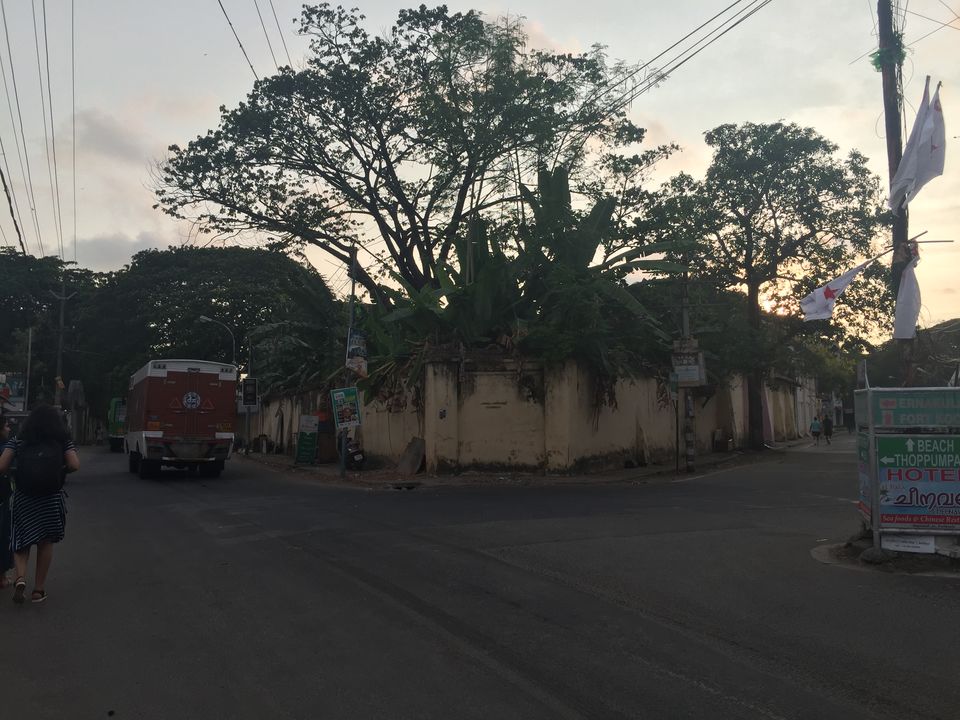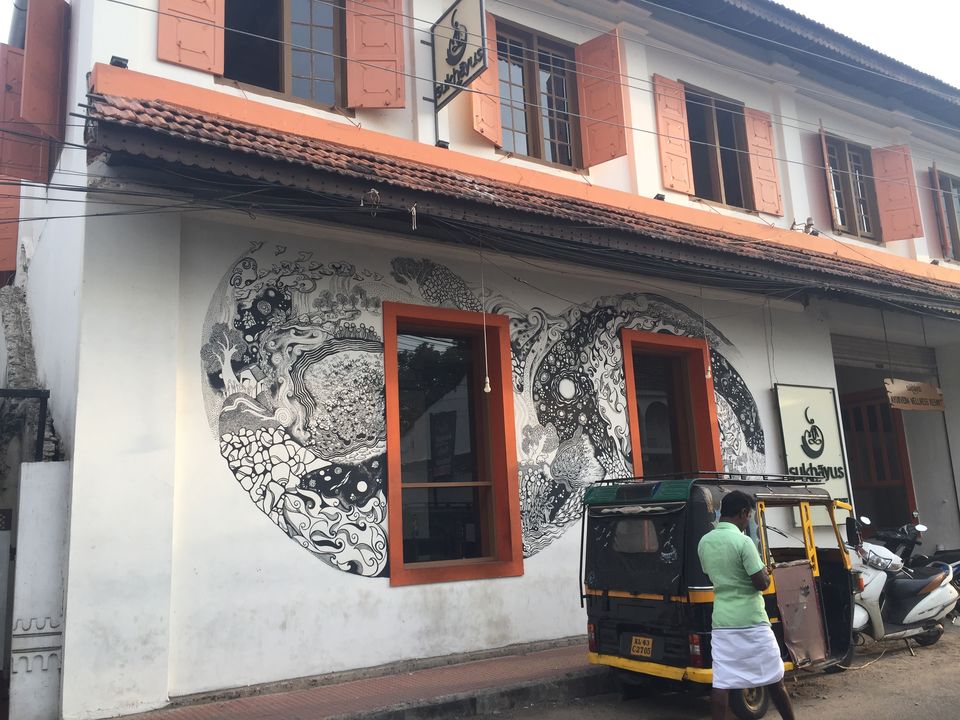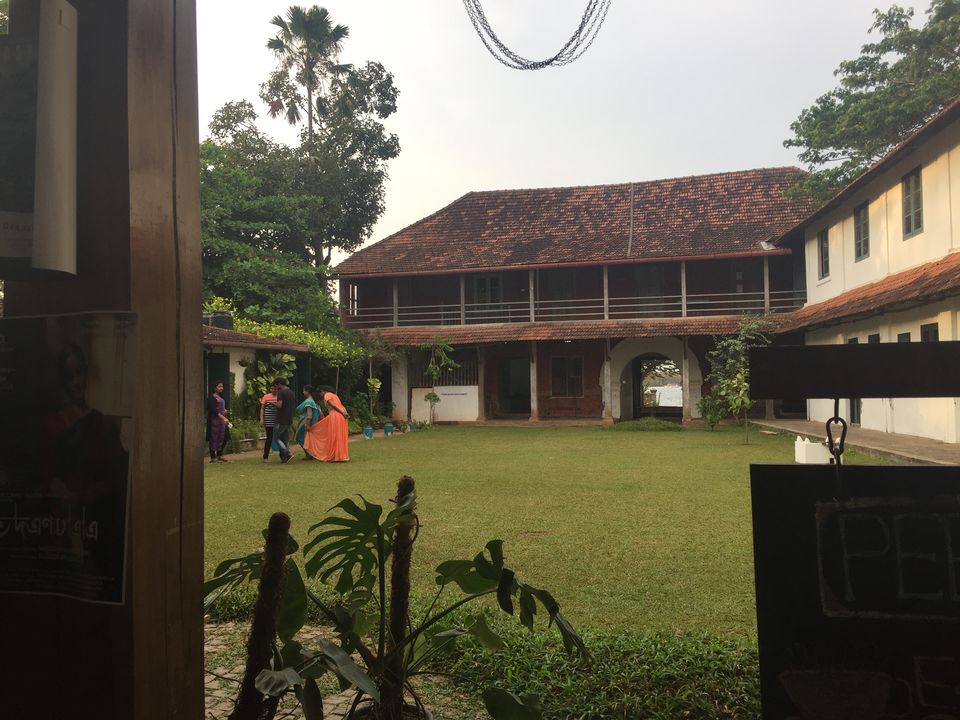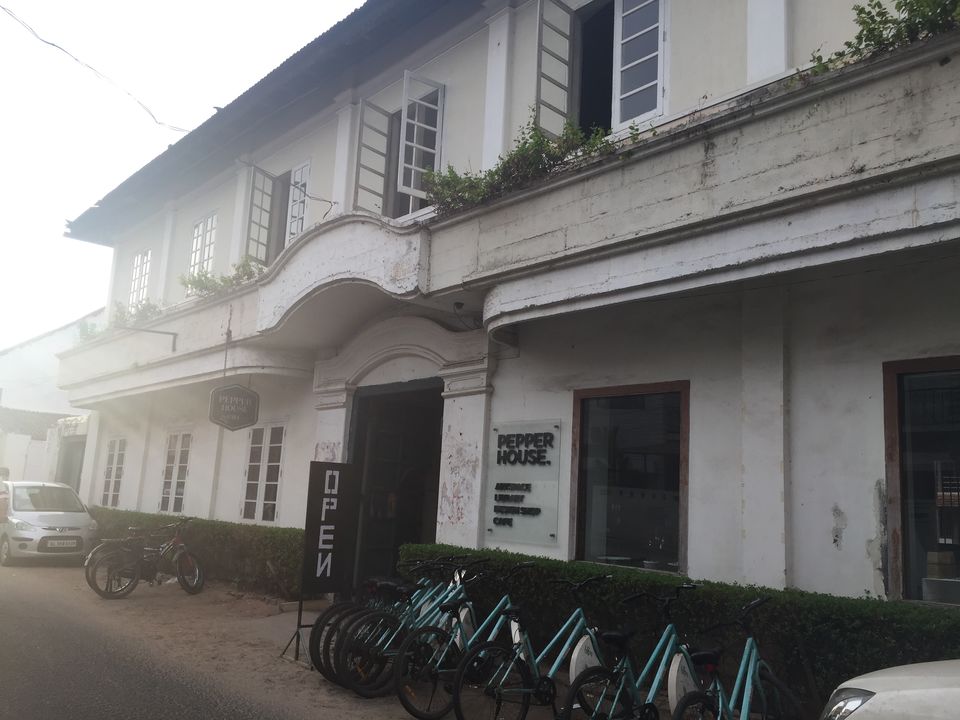 We stayed at the Fort bunglow. A very beautifully maintained villa with lovely hosts. A very quiet place and hidden inside the narrow streets of Fort Kochi, Fort bunglow gives you a Keralian experience with stay and the lovely breakfast that they offer.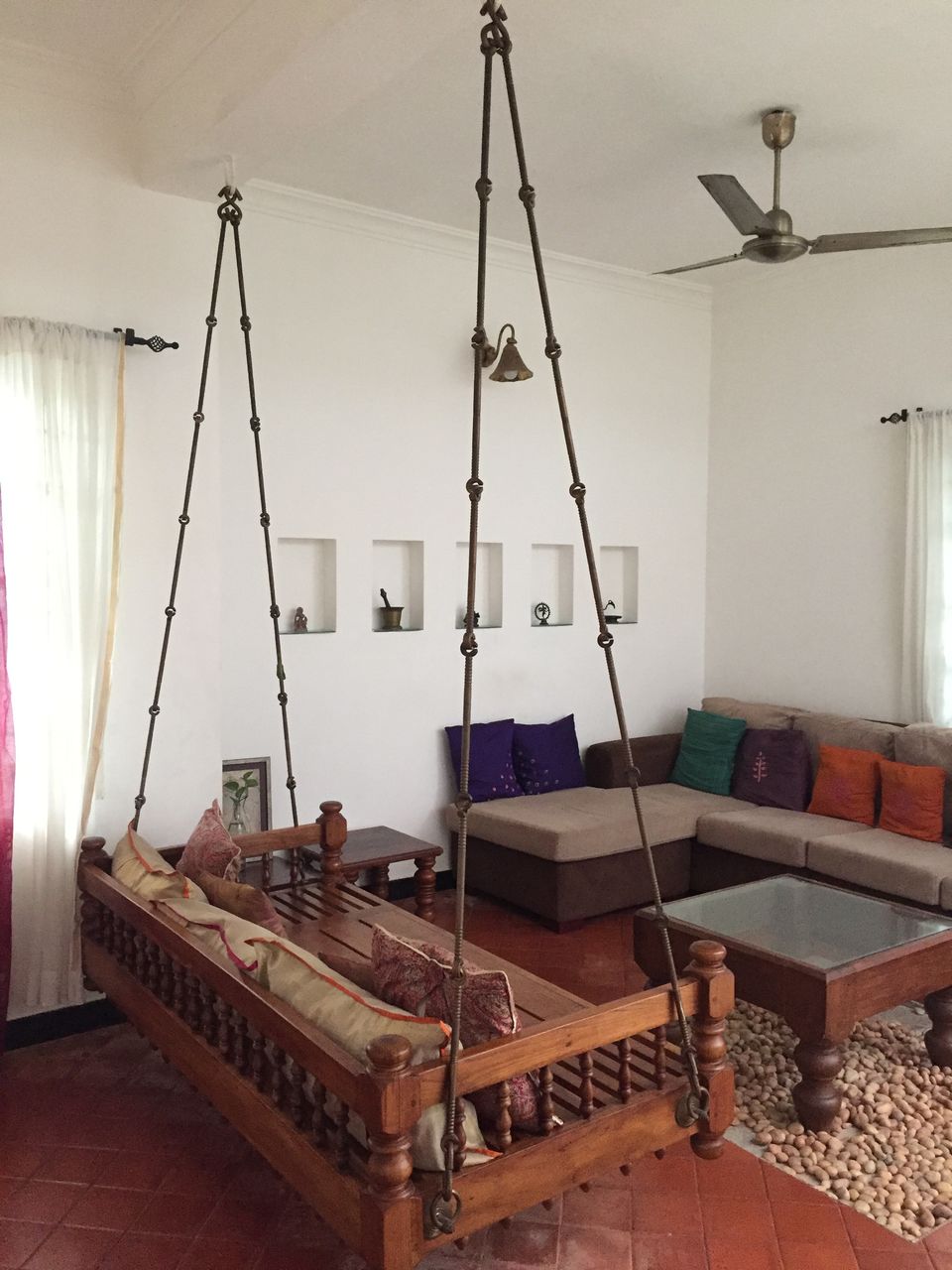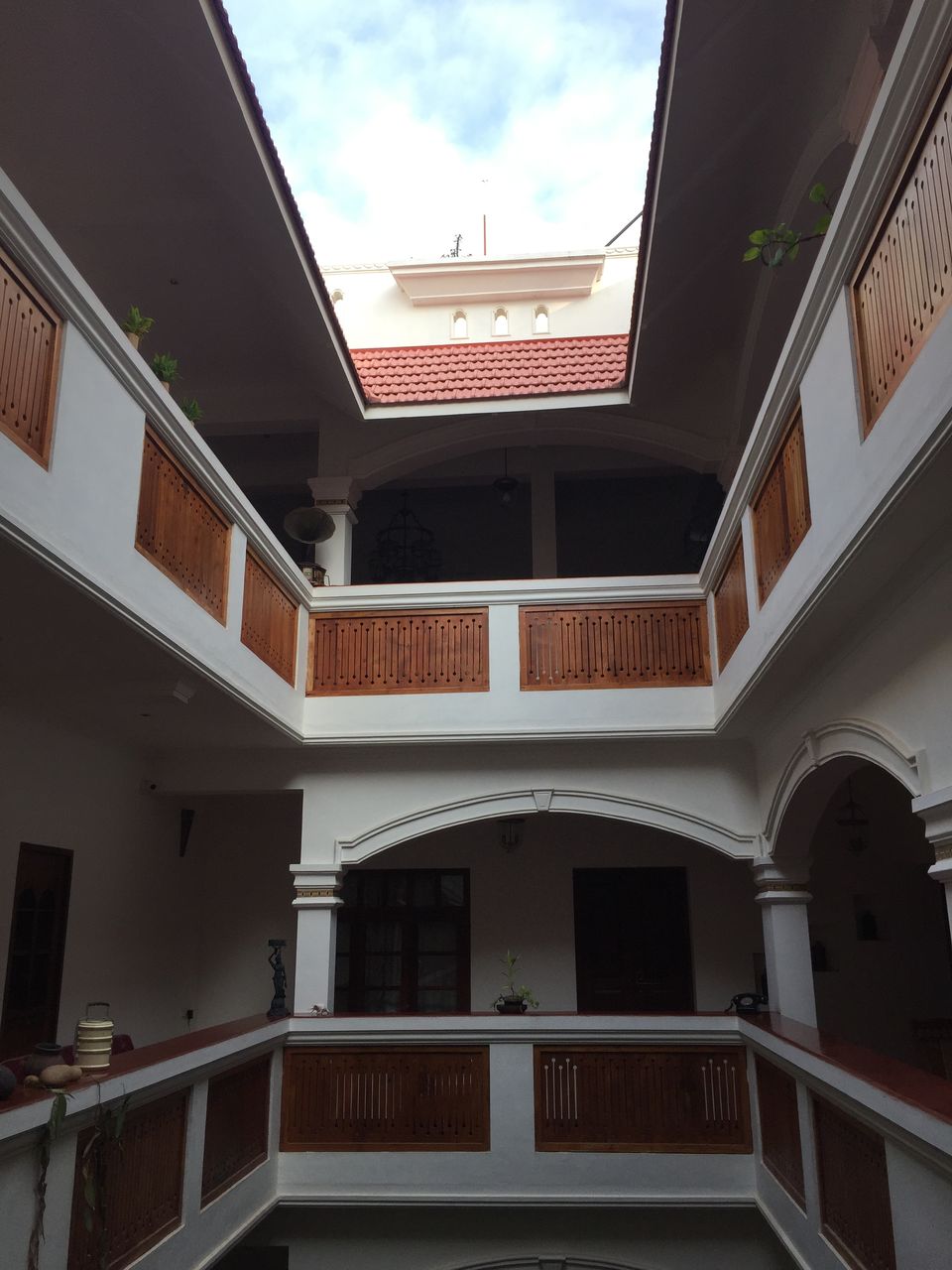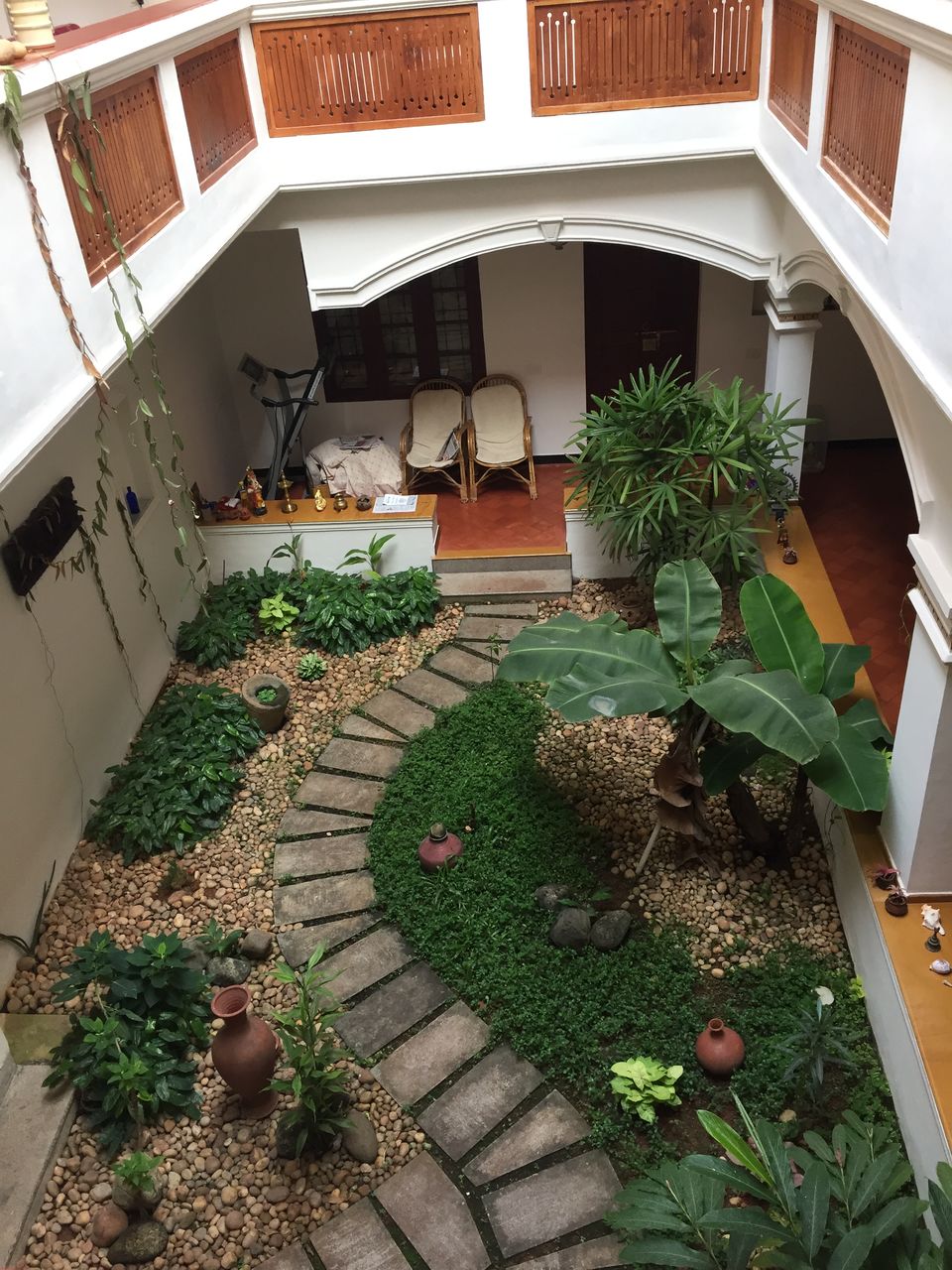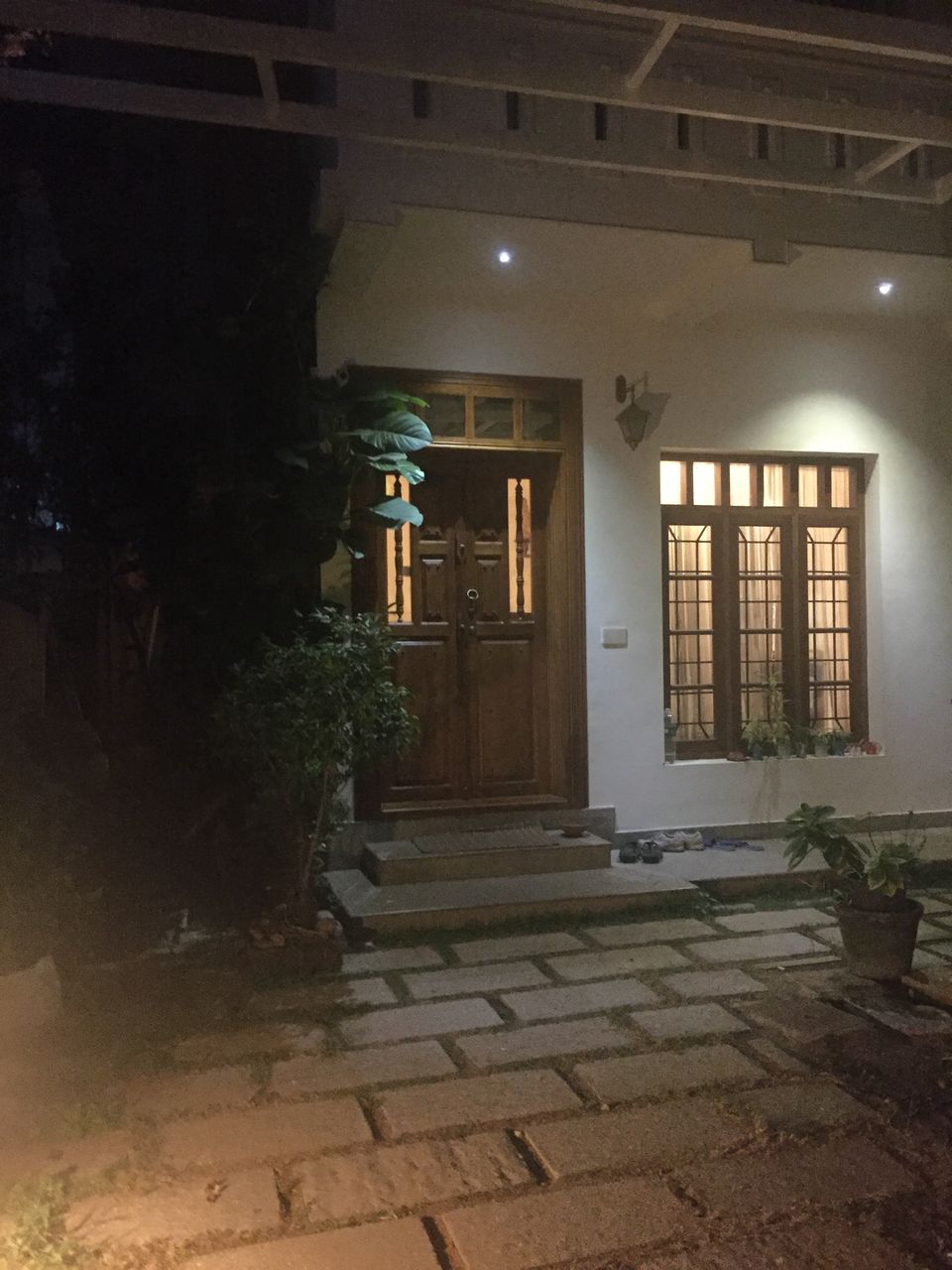 You just can't get enough of the town. The graffiti, beautiful cafes and travellers from all around the world. We took an early morning walk to explore more of fort Kochi, We saw groups of people playing football while others walked around. Something about this town just takes you away from the rest of the world. You see Dutch and Portuguese architecture with a touch of Keralian heritage.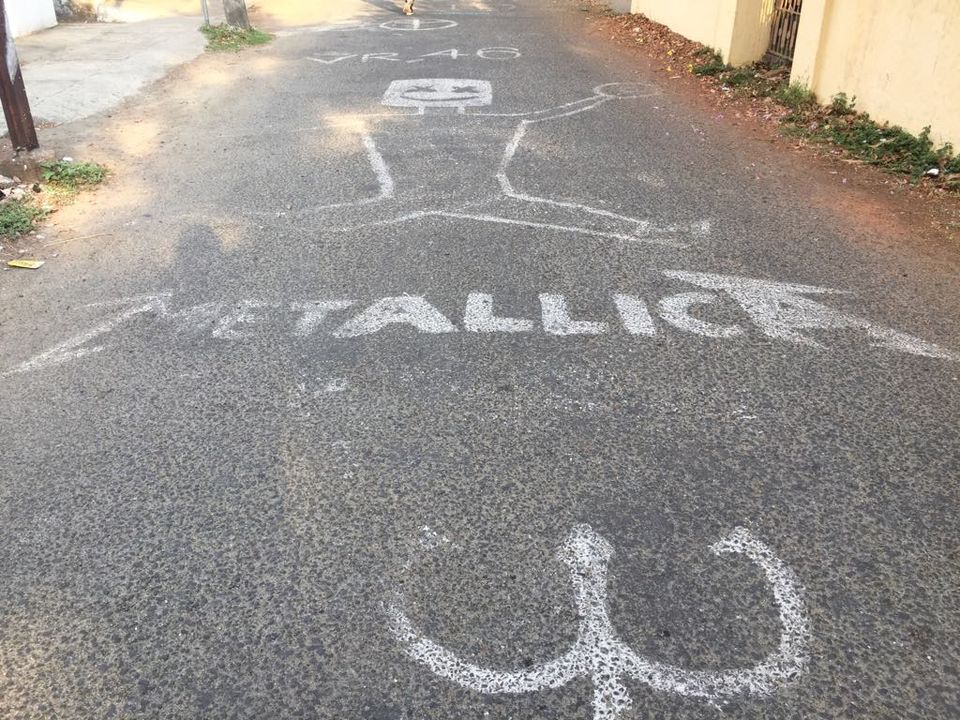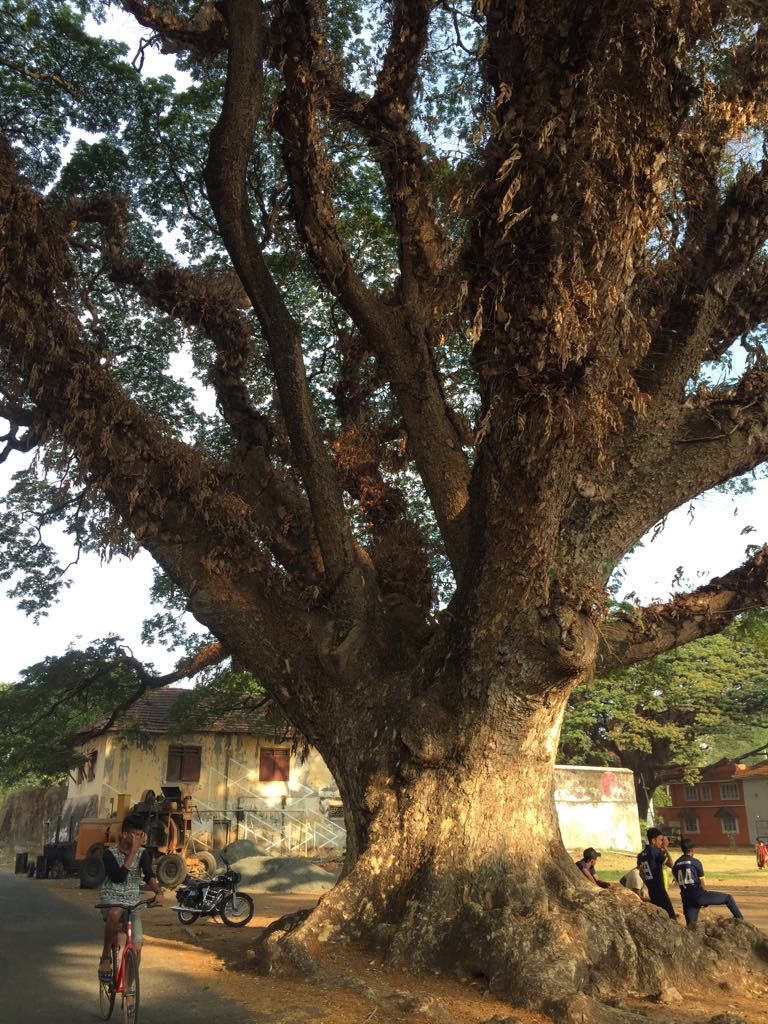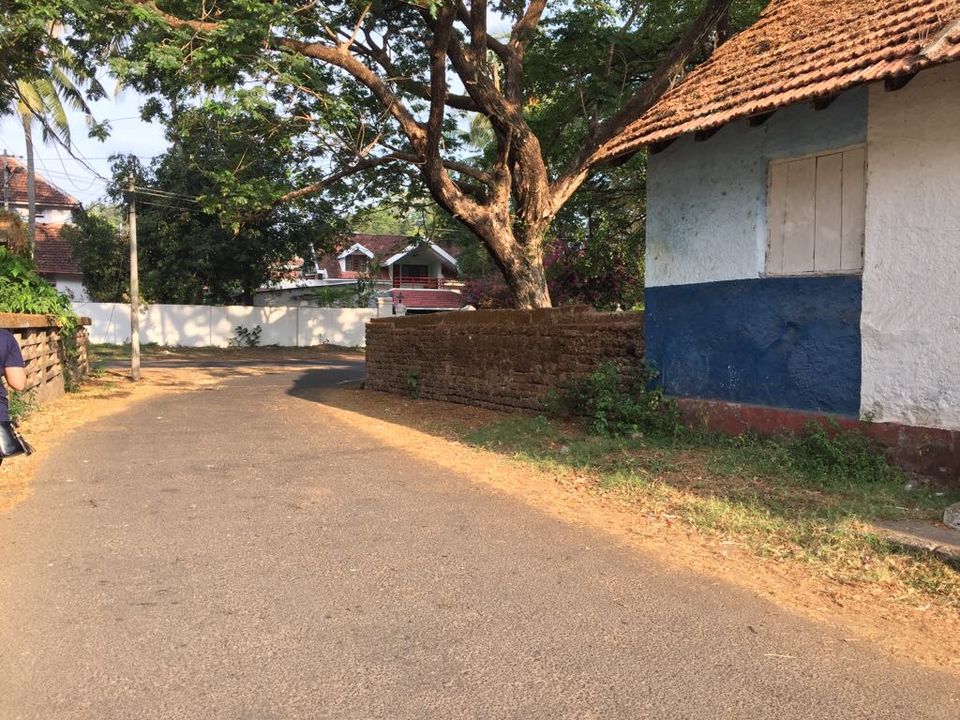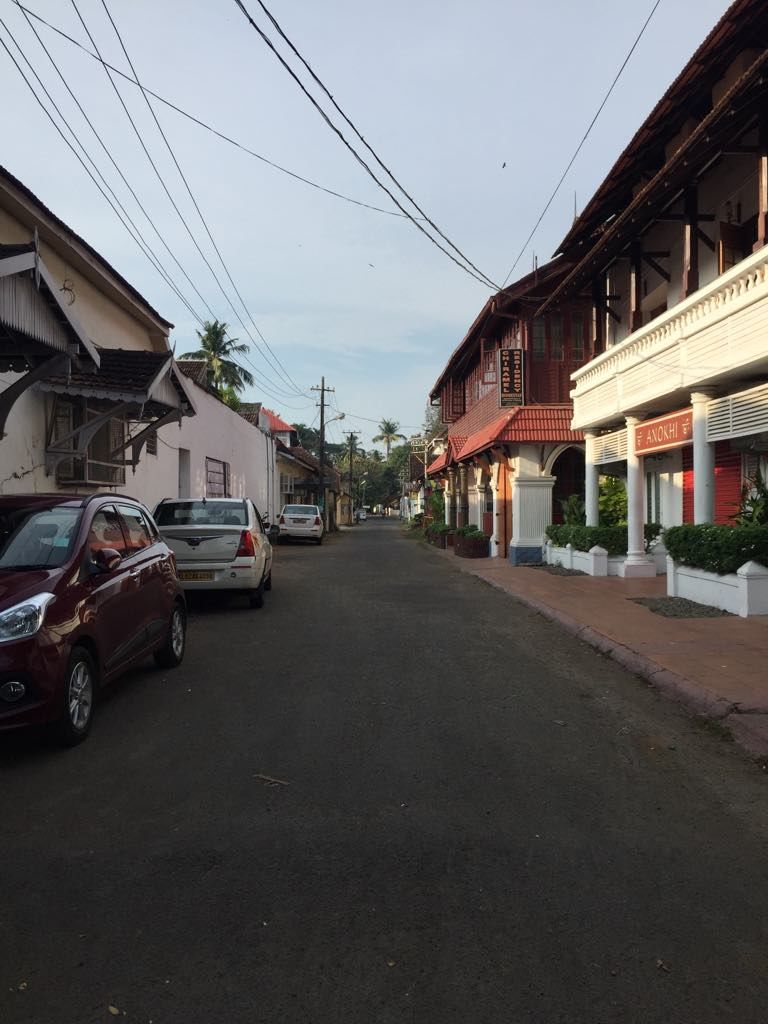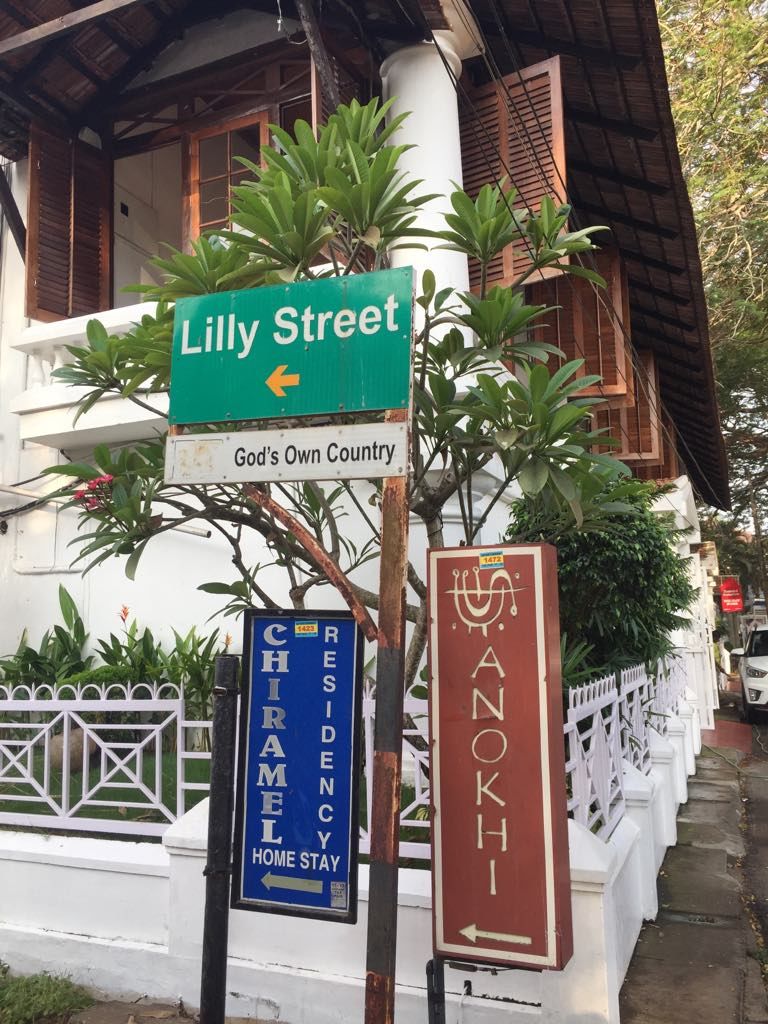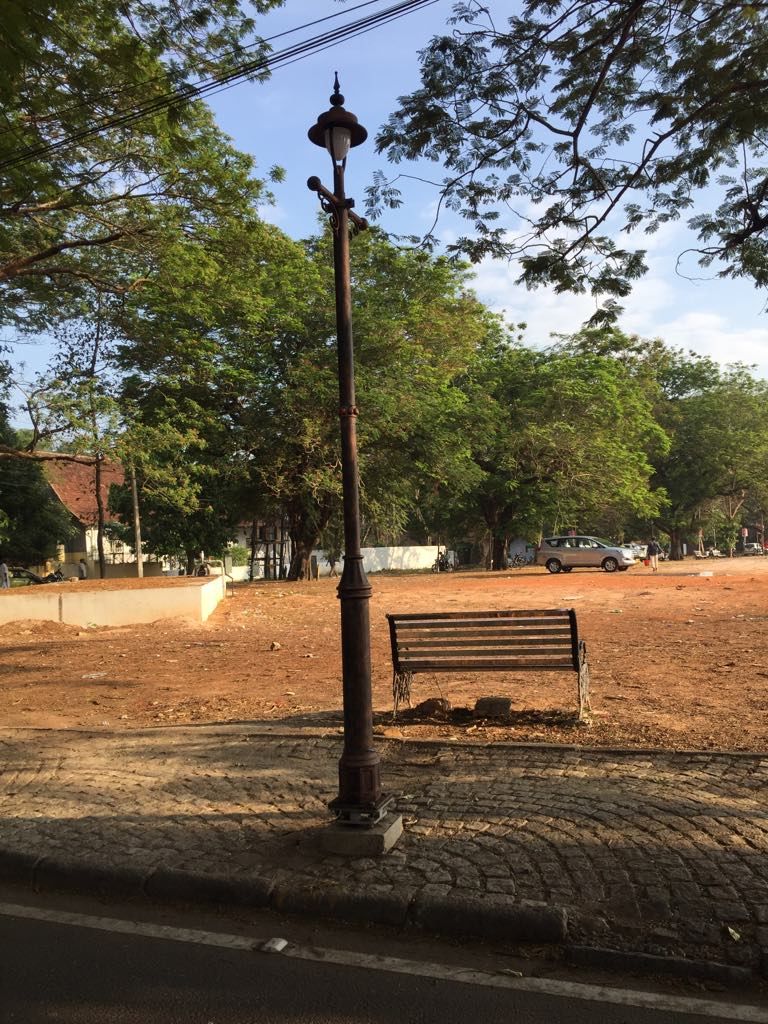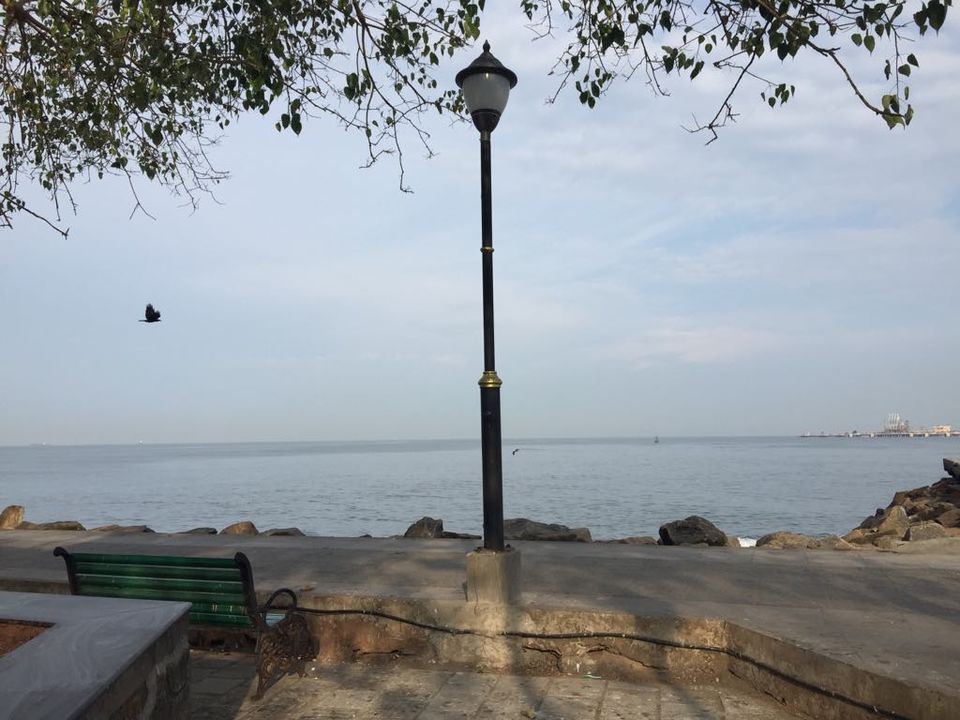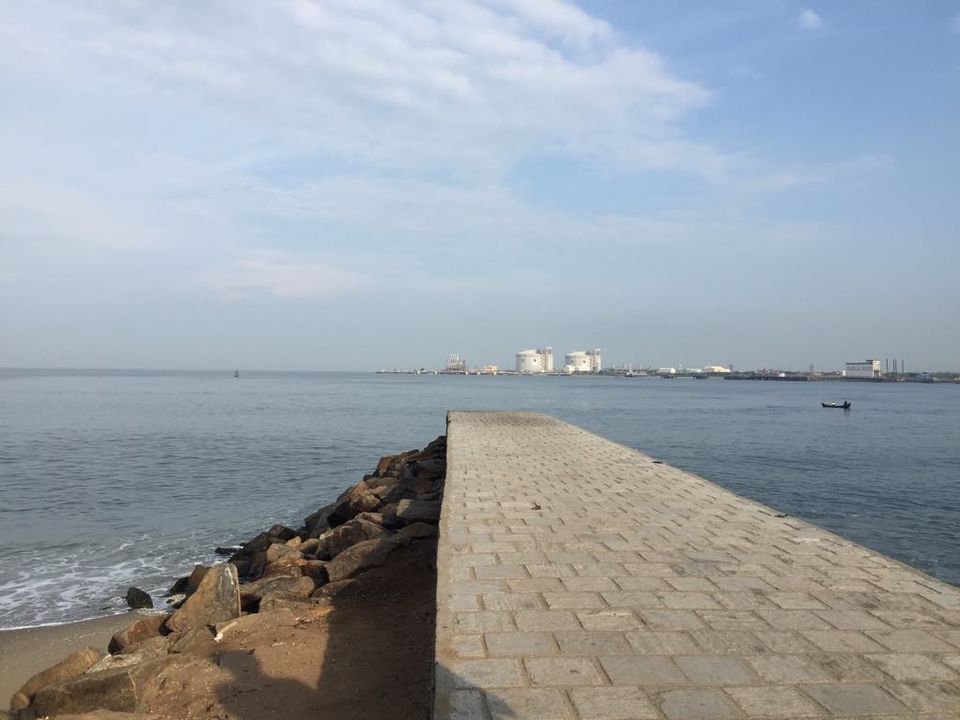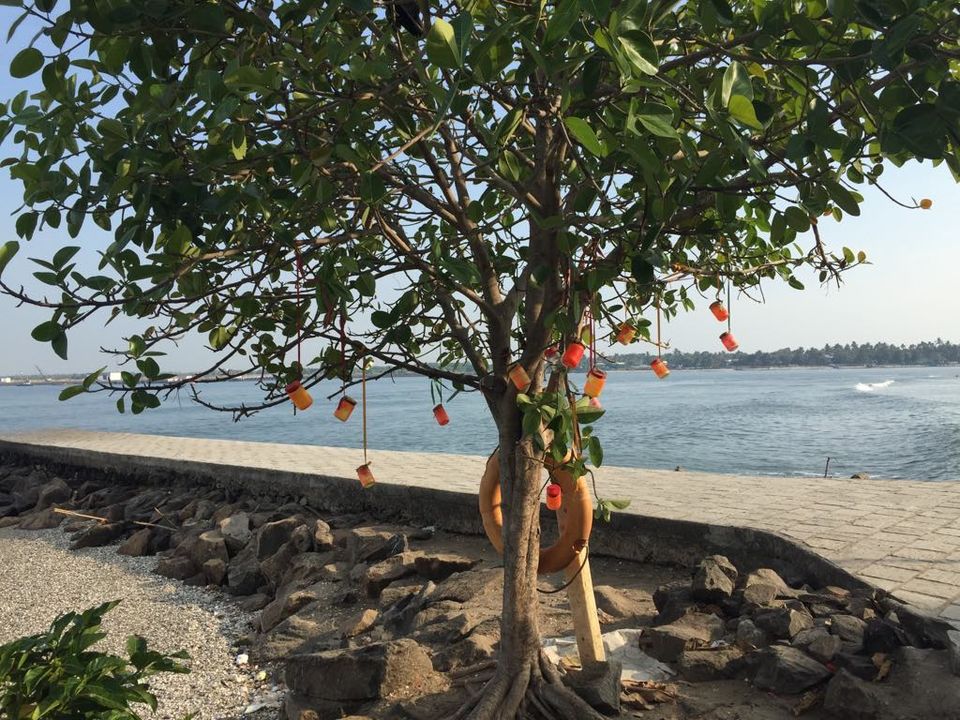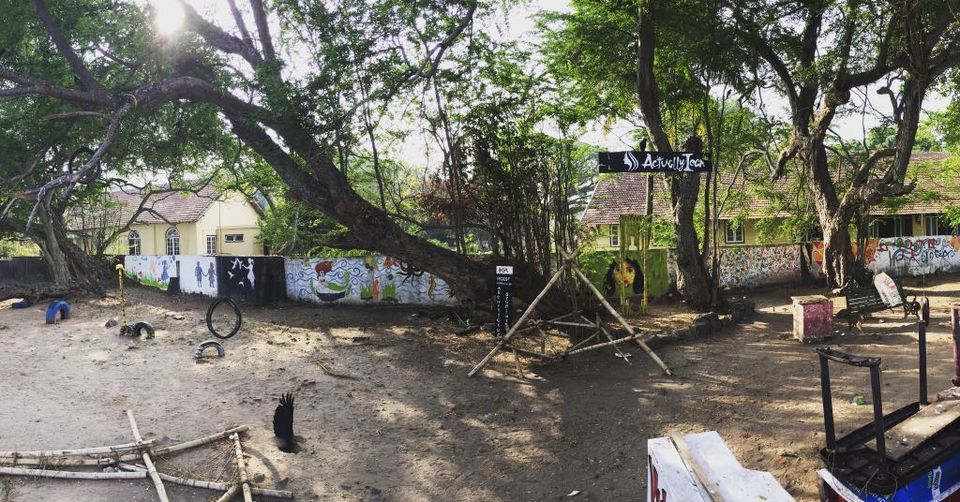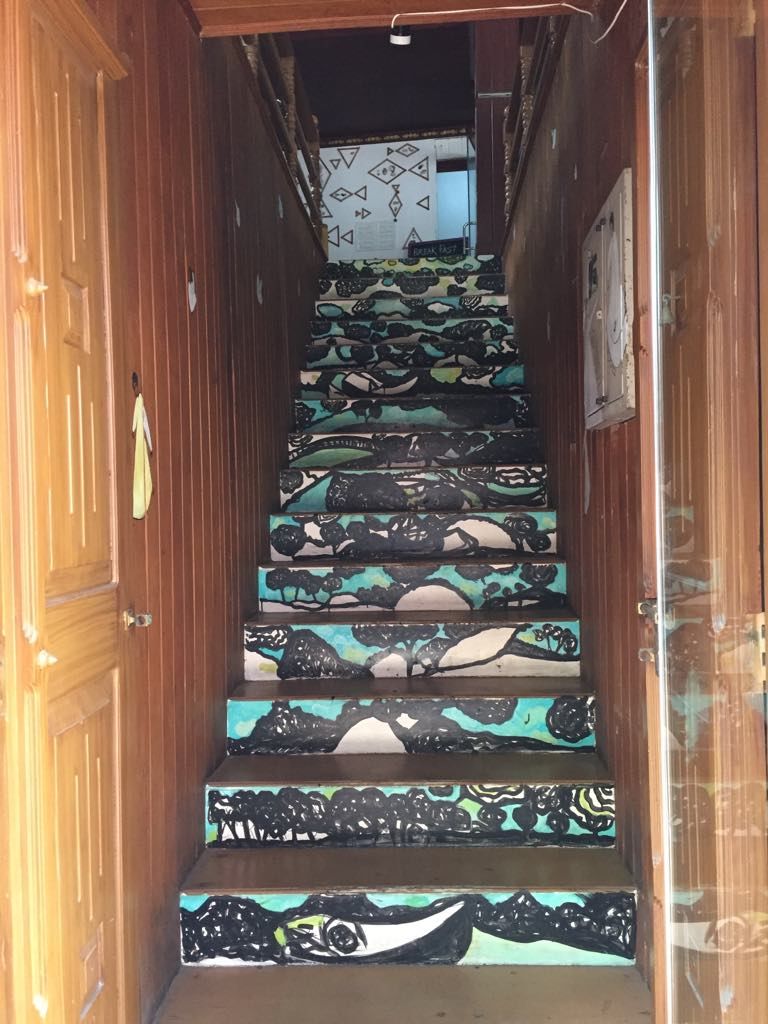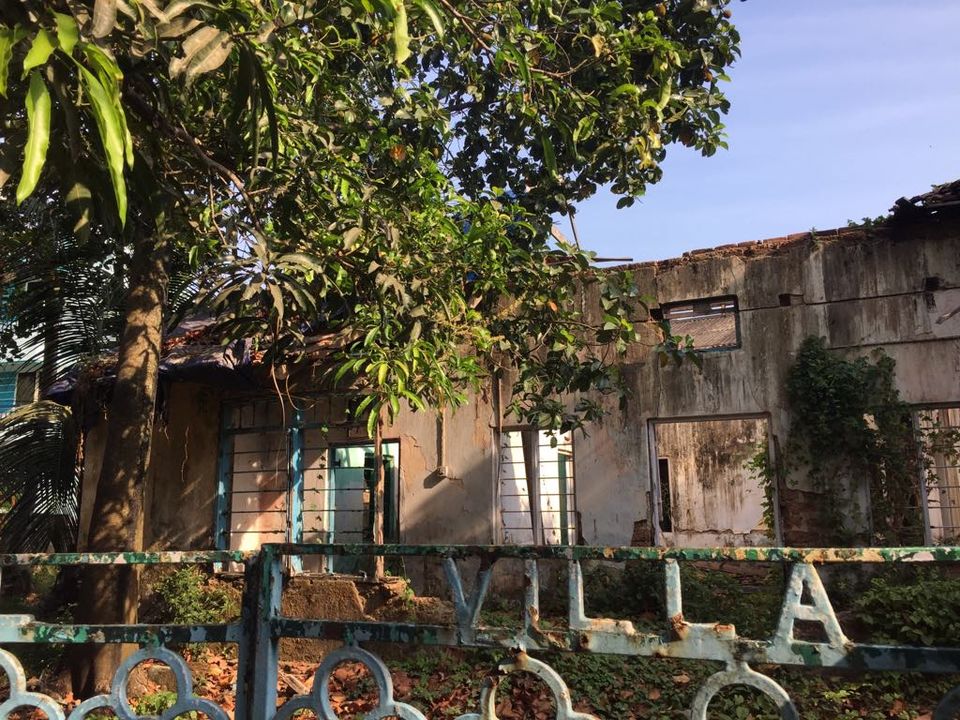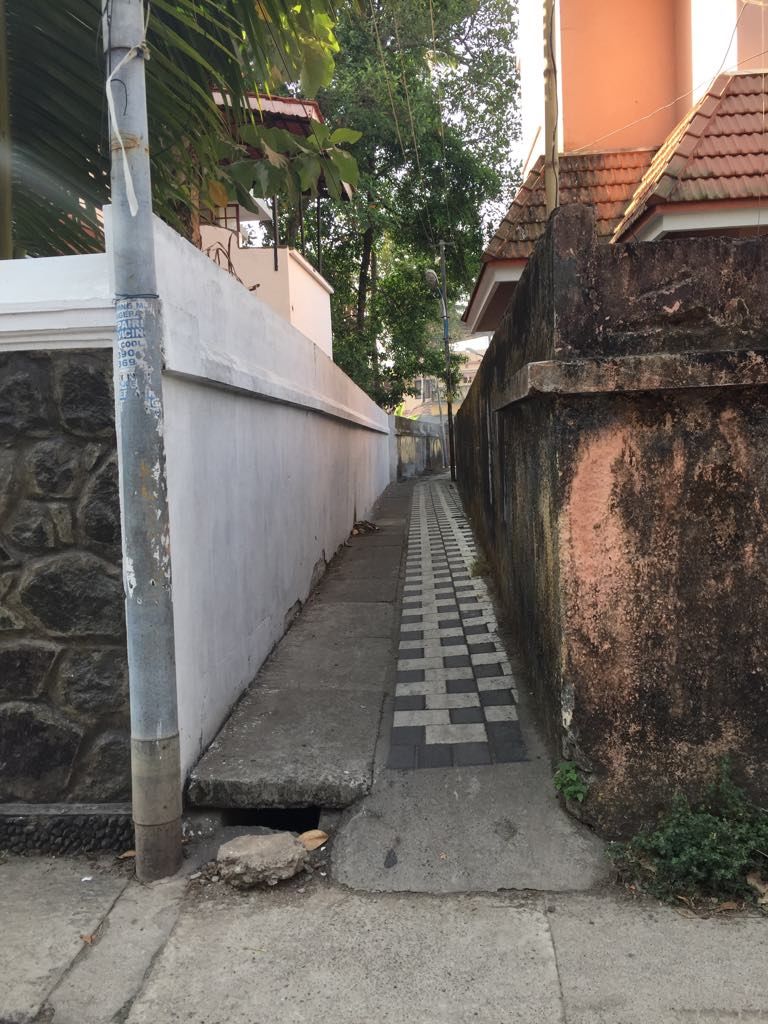 After a beautiful walk, we had a very scrumptious breakfast offered at the fort bunglow.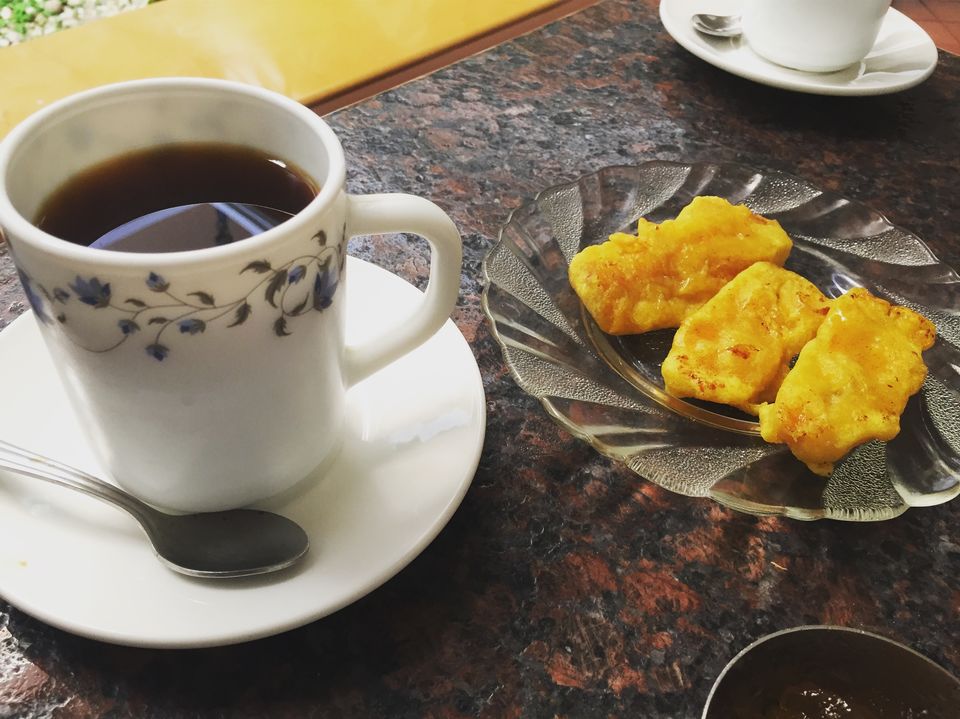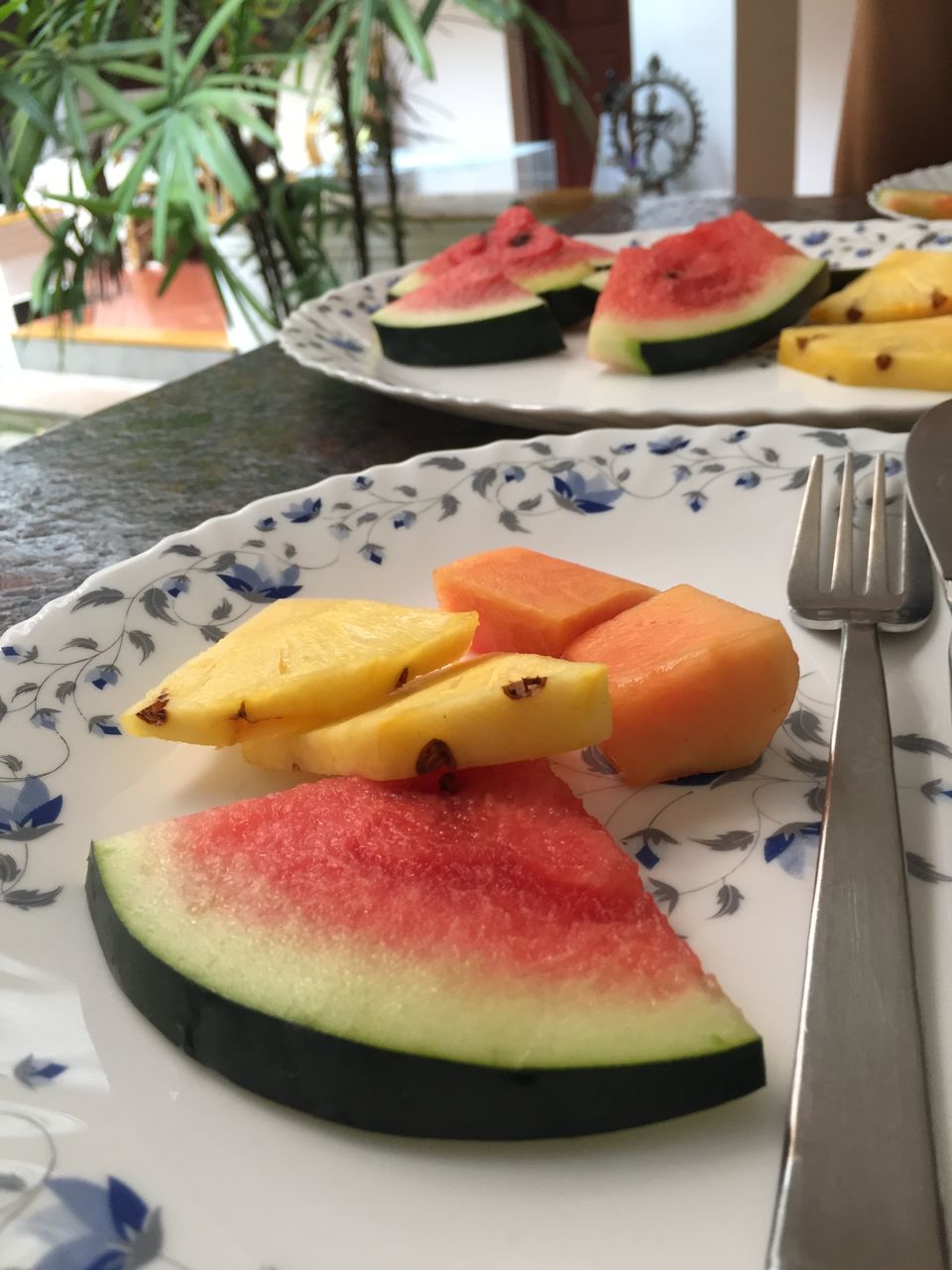 After a beautiful day of exploring a town of art and architecture, we decided to spend the rest of the day on the beach. We headed to Cherai which is about one hour from fort Kochi. And the drive to Cherai is worth every single second spent in the commute. We decided to chill at a cafe called "Chilliout" cafe. Which literally means "no chilli" in the food :P . Such a happy place, people came with their group , with their families and dogs, or just alone with a book and a pen. As the sun started to set, the whole energy of the place changed into a beautiful, colourful evening. Dark clouds hovered around the beach, while people swam in the ocean and the water turned into gold and pink as the sun set through the clouds. After this amazing and mesmerising evening, we set out to the airport with the heaviest hearts .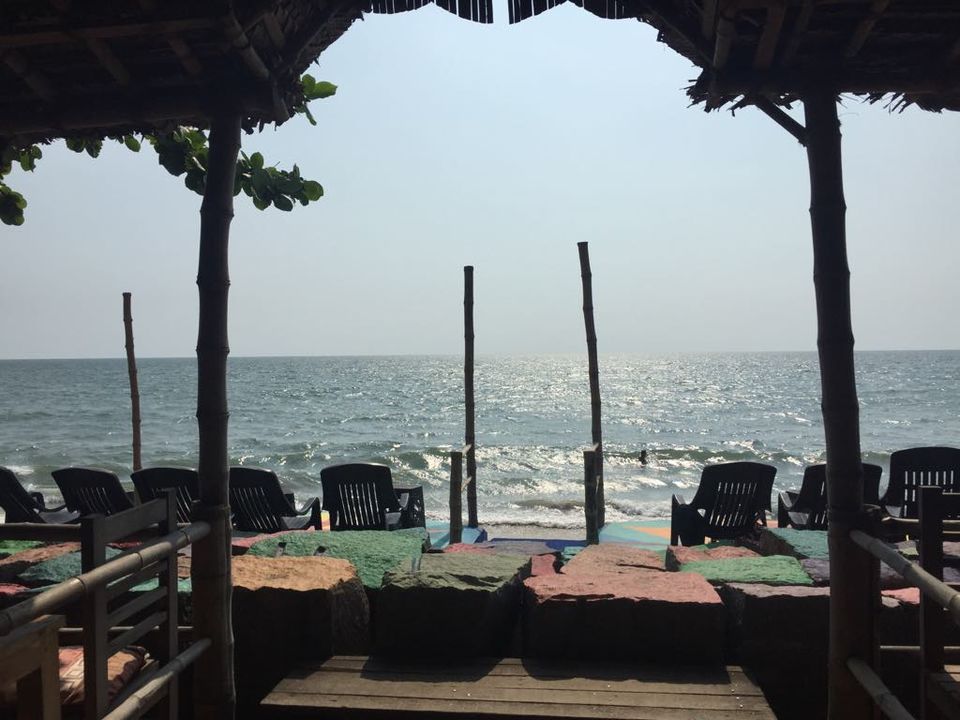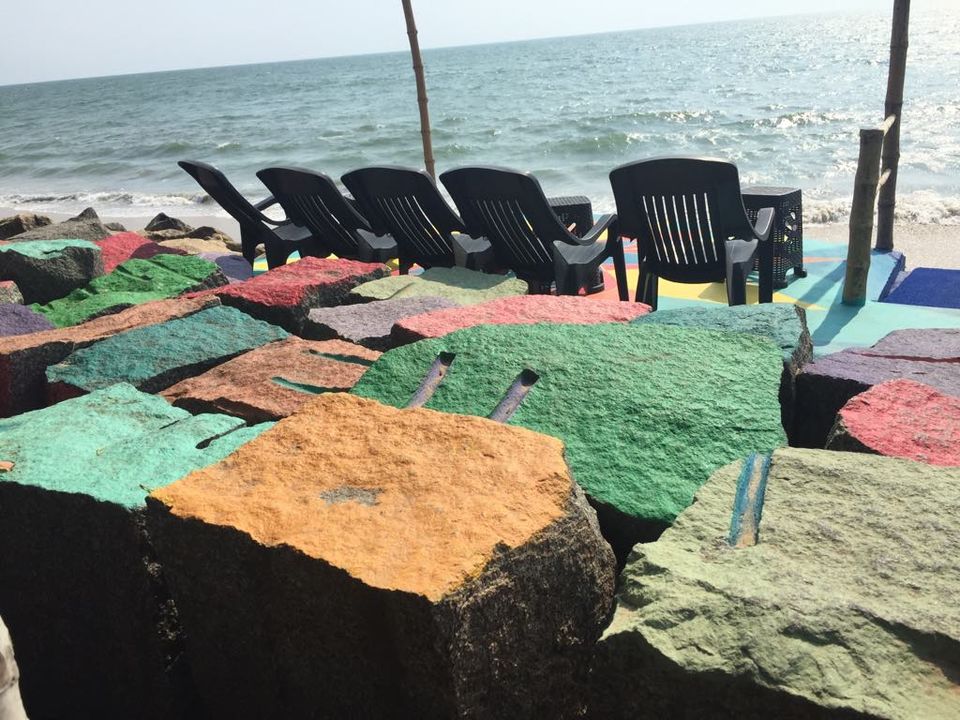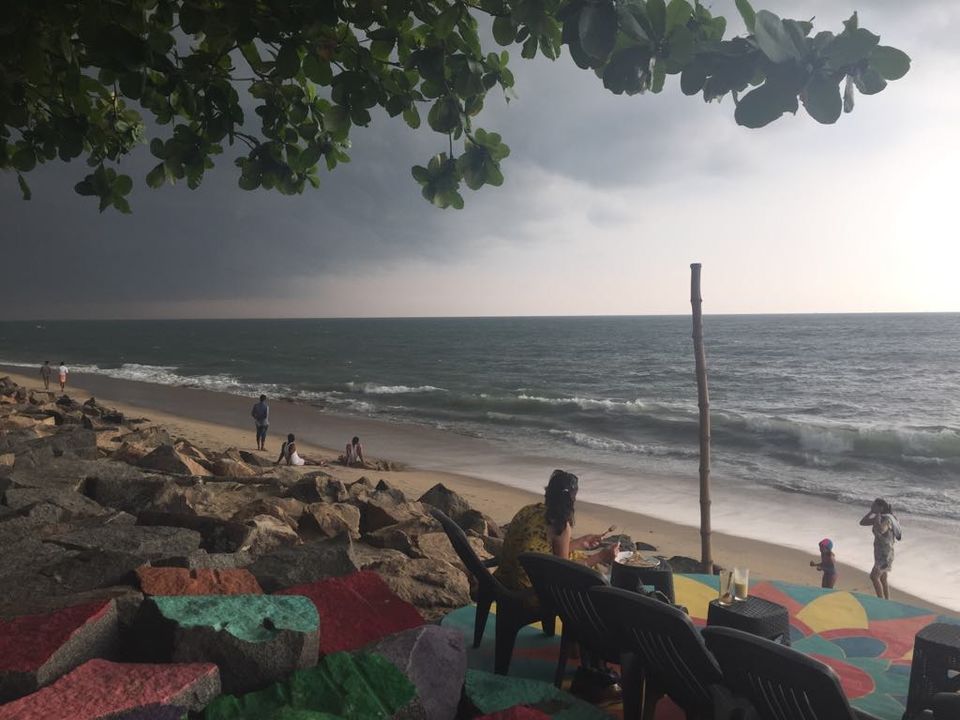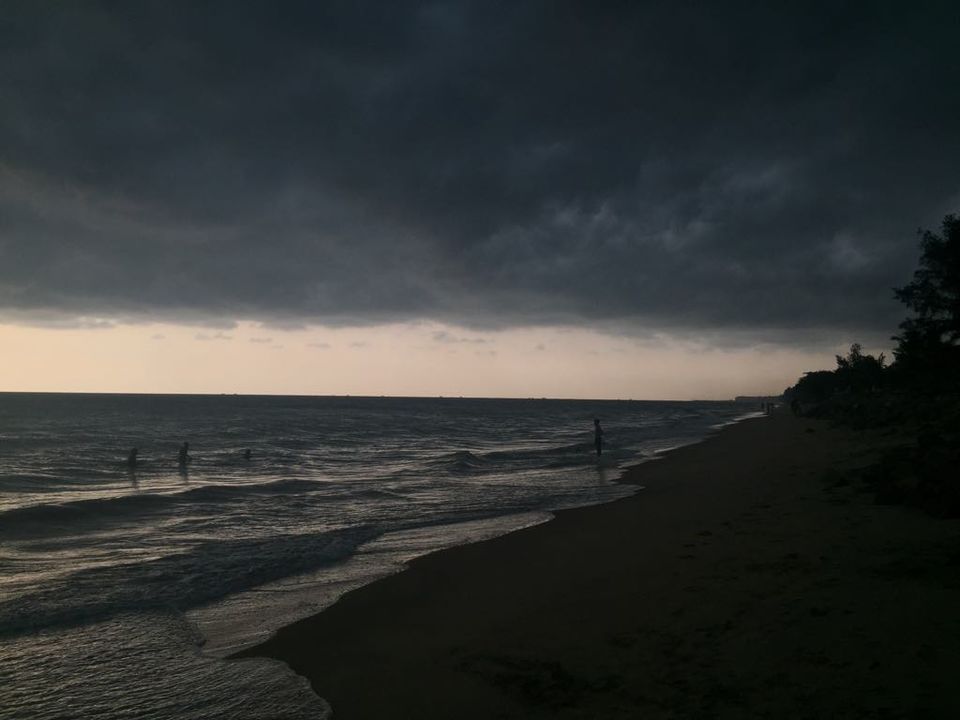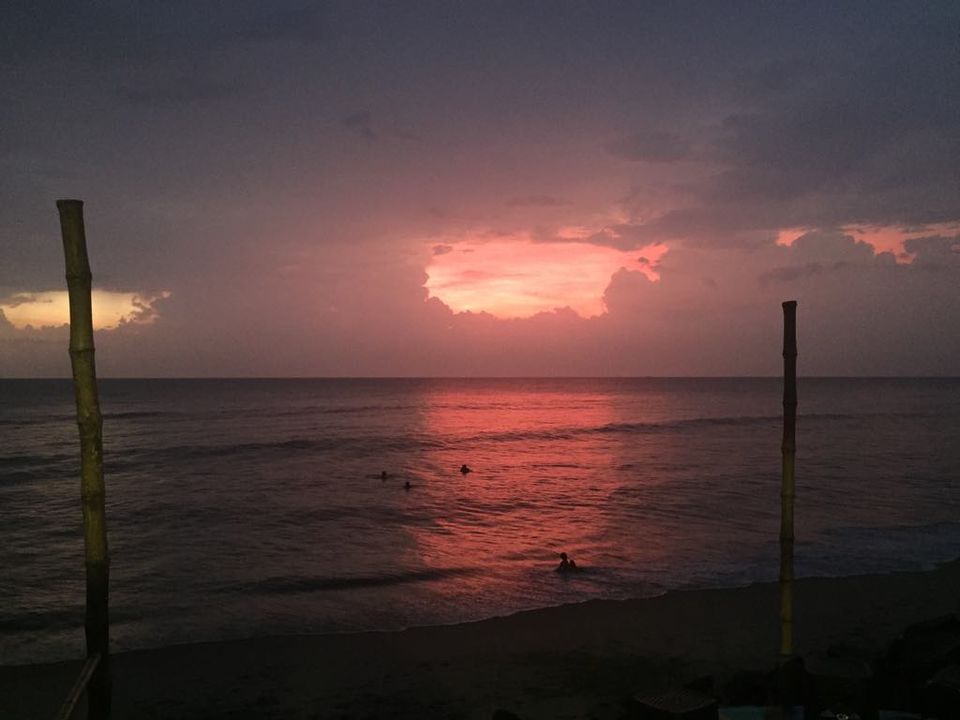 Recommendations:
Places to stay: The fort bunglow, youth hostels
Places to eat: Kashi art cafe, Fusion bay, or just walk around and find a perfect place for you :)
Things to do: Don't miss the Kathakali dance in the evenings, try to walk around the town, take morning walks around the Fort Kochi beach.
P.s. A great company can make this experience even more beautiful. Thanks to mine, Prerana and Vibha who made it so memorable.