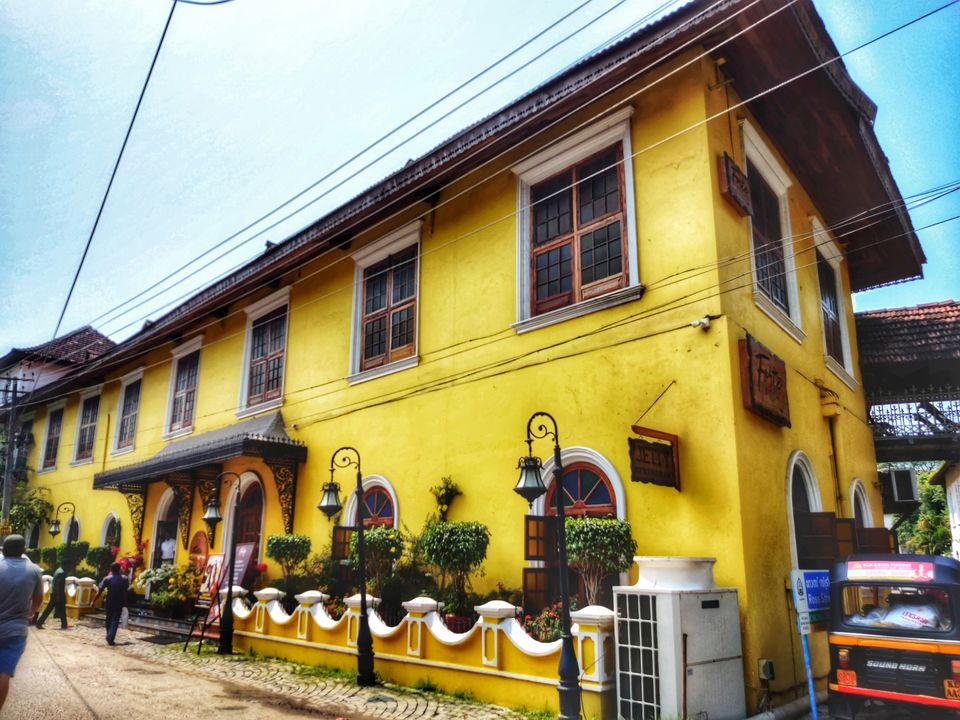 As 2020 rolled around, the world collectively did get not off to a great start to the new year. There were incidents all around the world, be it the Australian bush fires, anti-CAA protests in India, the US-Iran tensions or the growing novel Wuhan Coronavirus pandemic.
Things in my professional life weren't so great either. I was slogging away 12 plus hours at work without a modicum of personal life. I was aching to get away someplace, even if was for a weekend.
So, when my best friend asked me if I wanted to go with her to the wedding of an ex-colleague whom she had worked with in her previous company and that the wedding was in Kerala, I agreed without a moment's thought, not even considering the fact that I would be attending a complete stranger's wedding!
The wedding took place in Karimkunnam, a very very picturesque village in the Thodupuzha municipality in Idukki district. The whole town had a sleepy and calm vibe to it and the people seemed to be leading life at a relaxed pace. The roads were so wide, so clean and so empty. There was lush greenery all around. There was no noise, no honking and no traffic. Living in a fast-paced and noisy city such as Bangalore, this was such a welcome change for me.
Another exciting aspect of this trip was that my friend's ex-colleague was getting married in a church! I love churches! As a person who was in boarding school for the better part of my childhood, attending chapel service twice a day and visiting church on Sundays was something that I looked forward to.
After the wedding ceremony and a delicious Kerala-style wedding lunch, we came back to our hotel in the same scenic route. Our initial plan was to visit some attractions in Thodupuzha and then head on to the next destination. But we reached the hotel later than planned and visiting places in Thodupuzha seemed out of the question.
So, we boarded a KSRTC bus to our next planned destination – Fort Kochi.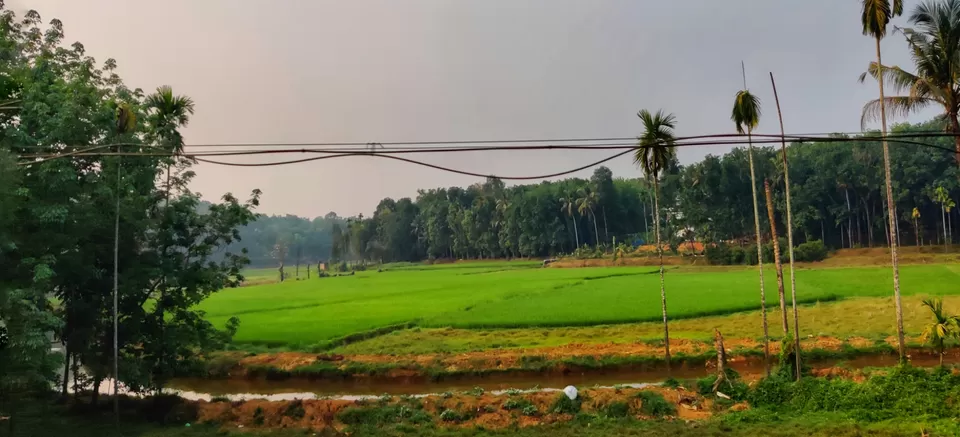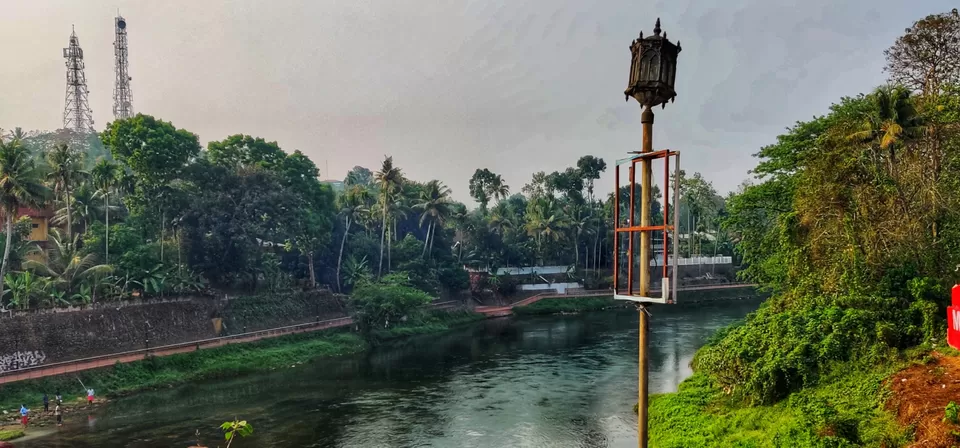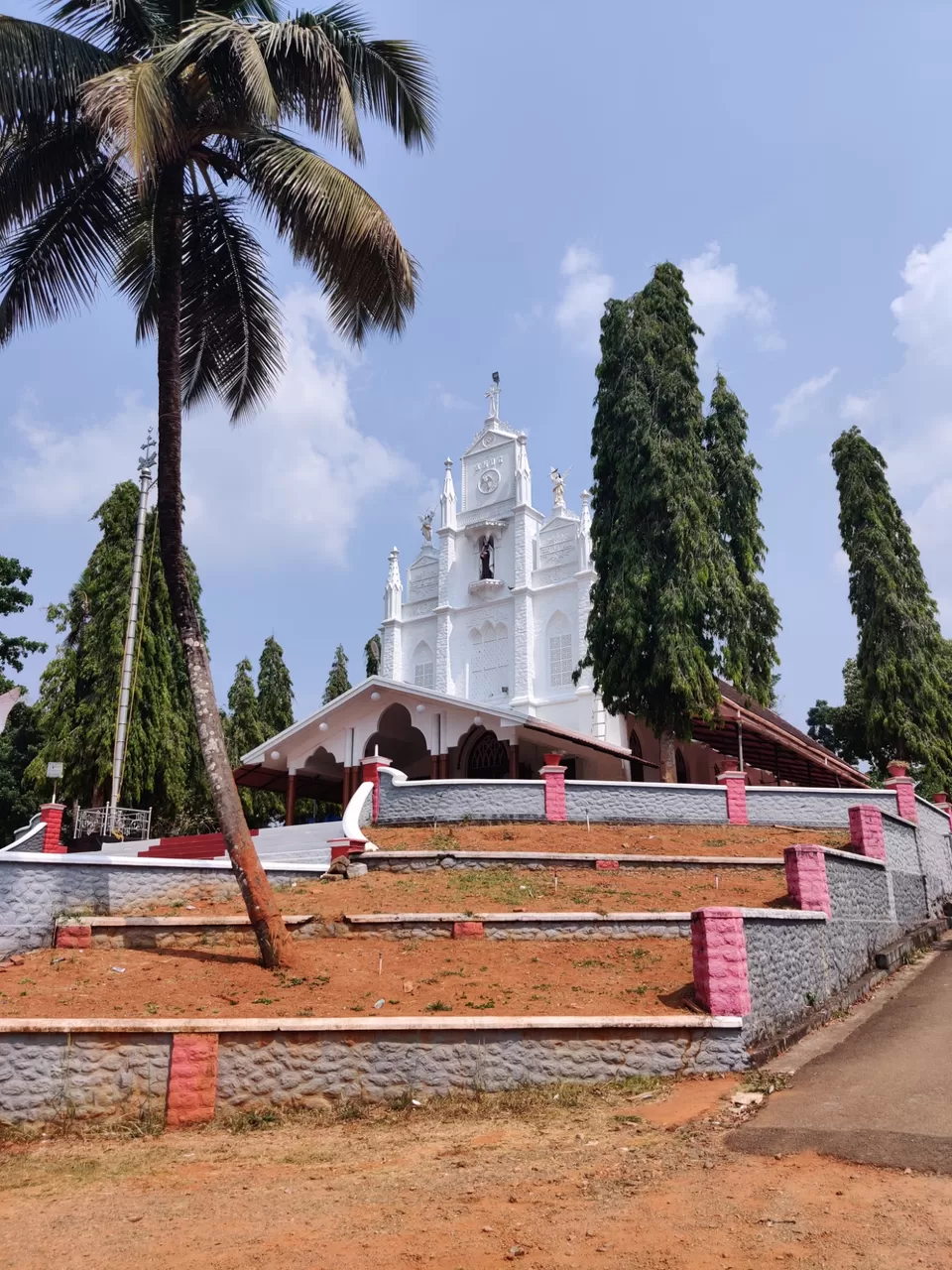 Fort Kochi is the most charming little sea-side town located just off of mainland Kochi in Ernakulam district. It is well known for its heritage buildings, Dutch, Portuguese and Chinese influenced architecture, upscale eateries and cafes and art galleries.
How to get there: To reach Fort Kochi, we boarded a KSRTC bus from Thodupuzha the previous day to Ernakulam and got down at the Ernakulam Jetty bus stop. There is a jetty every 15 mins from Ernakulam (Cochin city) to Fort Kochi and only costs 6 rupees!
Distance: 60 km
Travel time: 2 hours in bus to reach Cochin city, Ernakulam; 15 mins in jetty to Fort Kochi.
Where to stay: There is a surplus of options in Airbnb to book homestays or heritage hotels in Fort Kochi.
Recommended: Coconut Grove homestay. It was a rare find on Airbnb and our host is a super host.
We arrived late at around 7.30 PM to our Airbnb homestay in Fort Kochi. Our host welcomed us with fresh lemonade which was a gratifying delight in the humid Fort Kochi weather. As it was too late to do any sightseeing, we decided to call it a night and gorged on Pizzas instead in our room.
Places to see in Fort Kochi
1. Mahatma Gandhi beach and Chinese fishing nets
2. Santa Cruz Basilica
3. St. Francis Chruch and Dutch Cemetery
4. Mattanchery/Dutch Palace
5. Jew Town and Jewish Synagogue
6. Various colorful streets and cafés around Fort Kochi
7. Kathakali show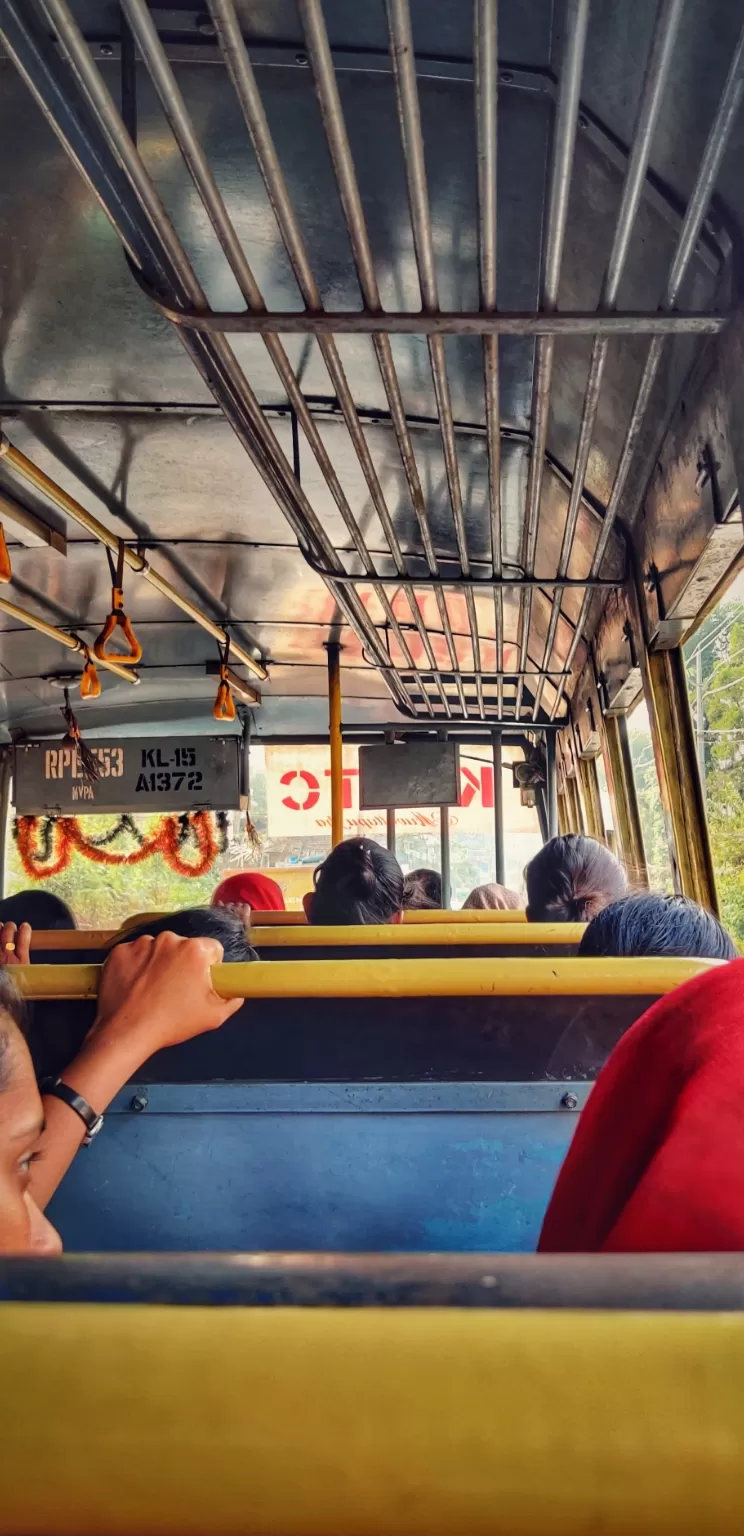 On Sunday morning, to our own surprise, we woke up very early and decided to walk to the Mahatma Gandhi beach. One thing to know about Fort Kochi – literally every place is at a walkable distance or a short auto-ride away. The walk from our Airbnb to the beach took us all of 15 minutes.
We spent a good 2 hours strolling along the beach walkway, watching the fishermen come in with the early morning catch to sell them fresh in the market, dipping our toes in the water, watching the Chinese fishing nets in action up close and gaping at the cargo ships arriving to harbor at the Cochin Port.
On arriving back to our homestay, our host had our breakfast of hot pathiris (a flat rice pancake), veg stew/curry, pineapple juice and hot coffee ready and it was one of the most delicious meals that I've tasted.
Anytime I go on a trip, I am always on a timeline, always on a budget. This time however, my friend and I decided to double down and take it slowly, to keep in with the vibe of Fort Kochi, which had a very lulling atmosphere to it.
After breakfast, we walked down first to the Santa Cruz Basilica Cathedral which had impressive structure with fine interiors which sated my love for churches.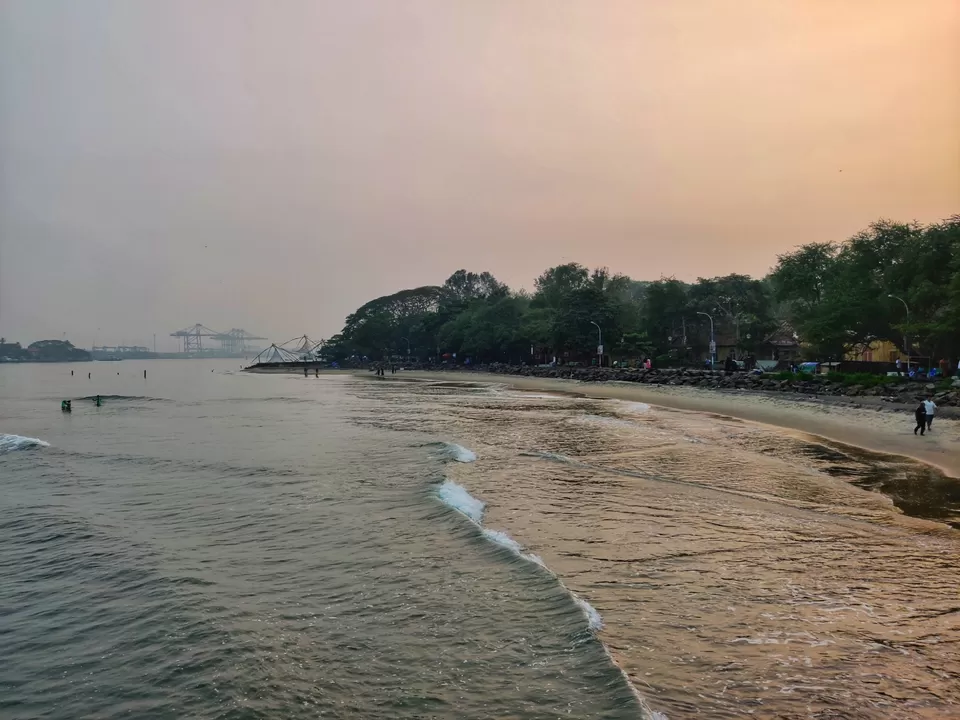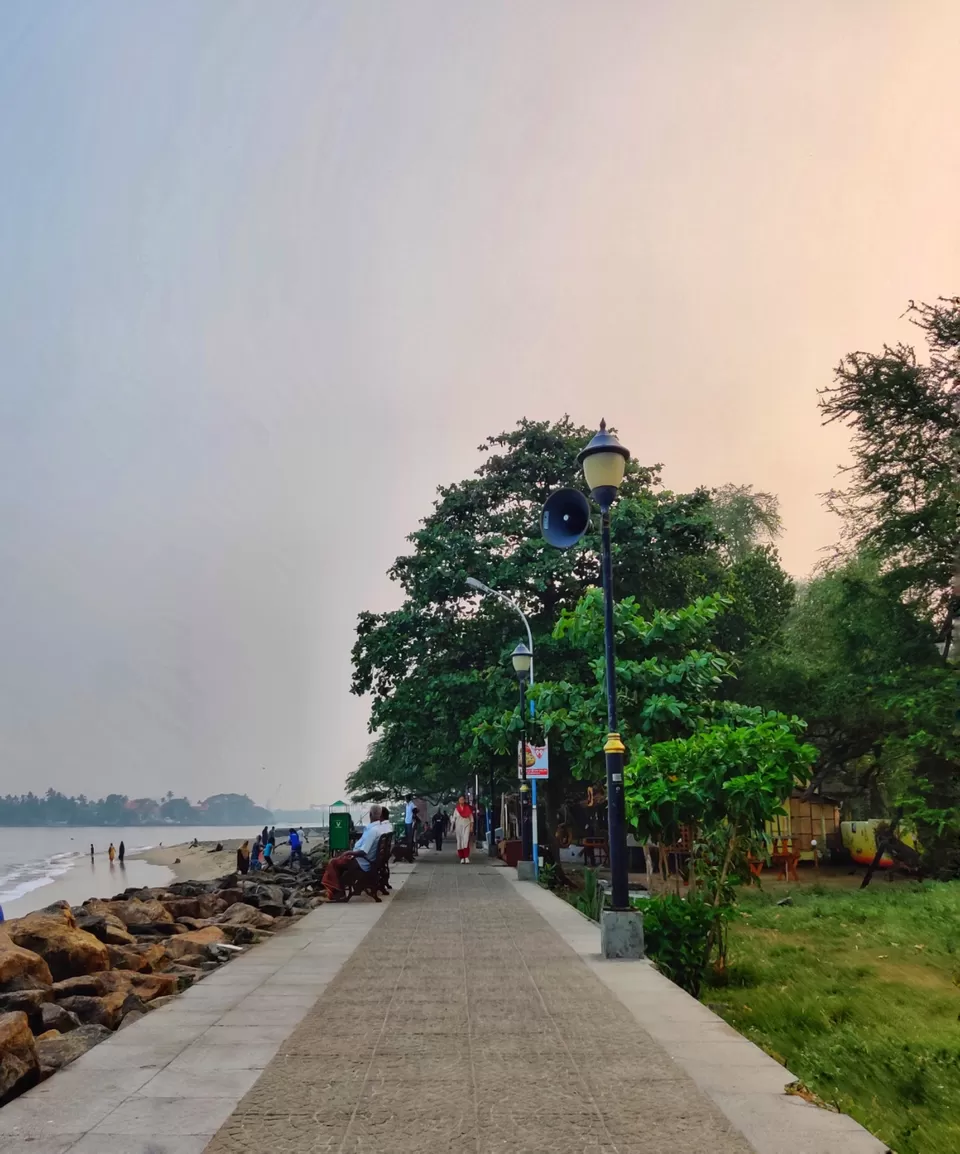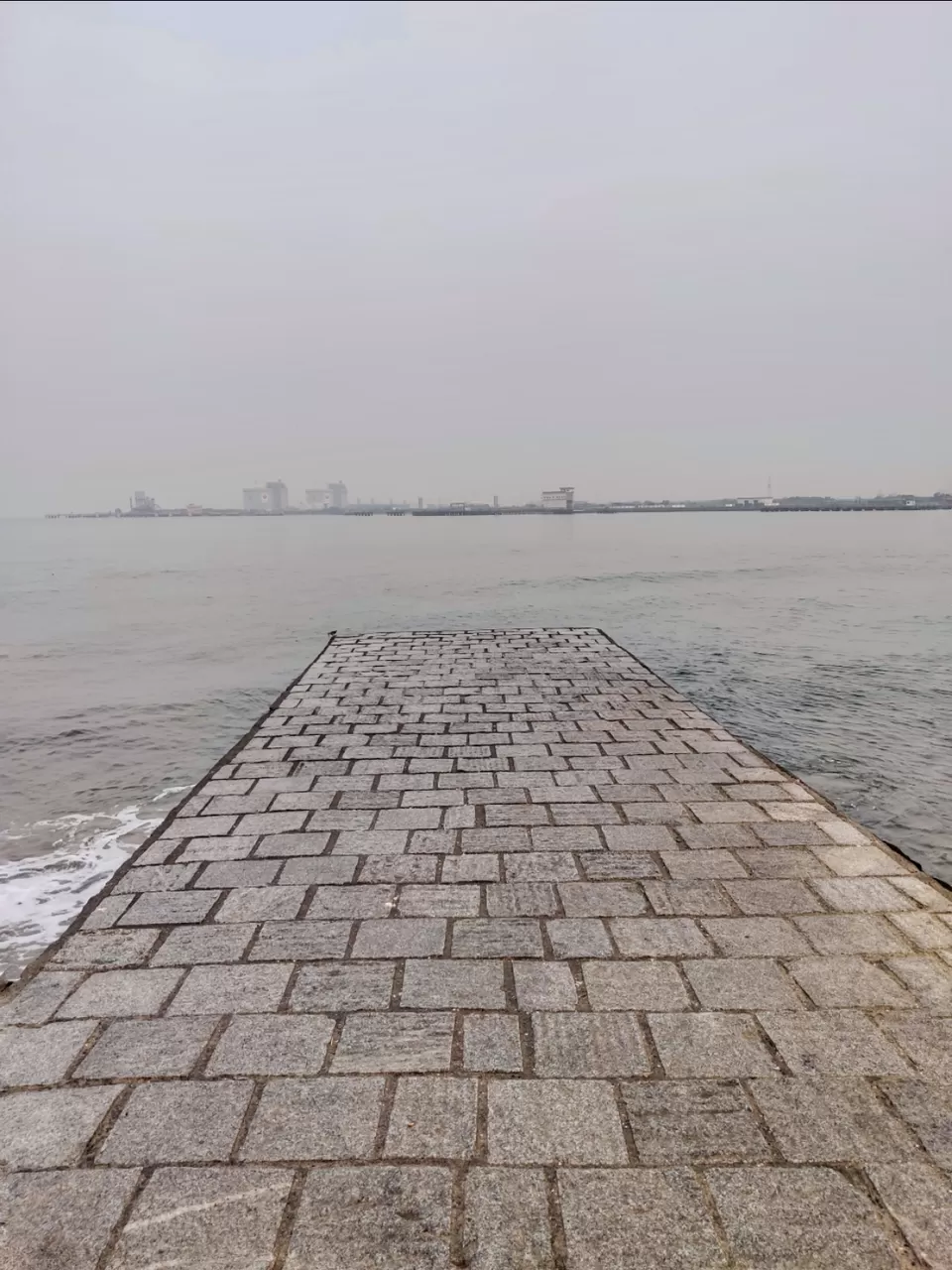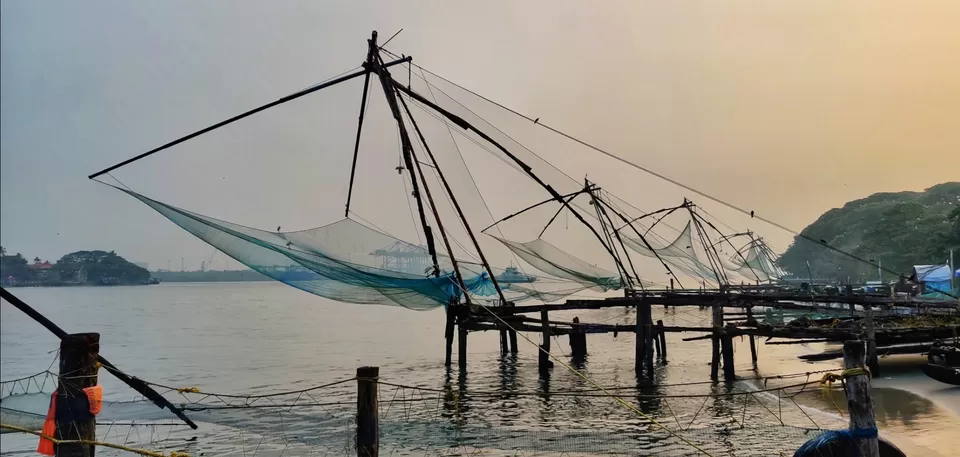 We then walked along the various colorful streets of Fort Kochi and there as never a boring corner. Fort Kochi, is hands down, the most laid back and vibrant place I have ever seen. My camera roll was a kaleidoscope of color after navigating through these streets. We visited the Pepper House Cafe (famous for its appearance in the movie Premam) for lunch.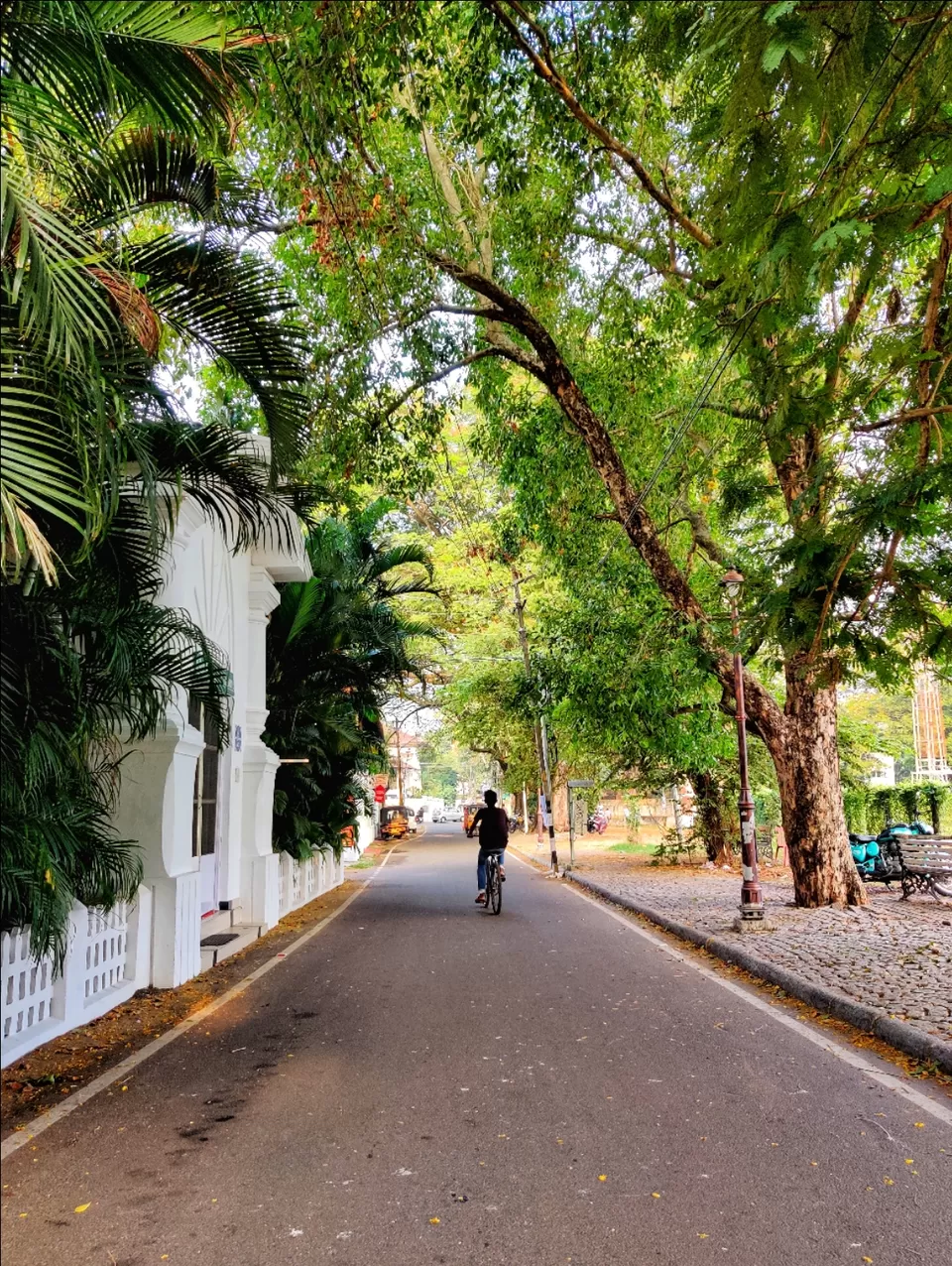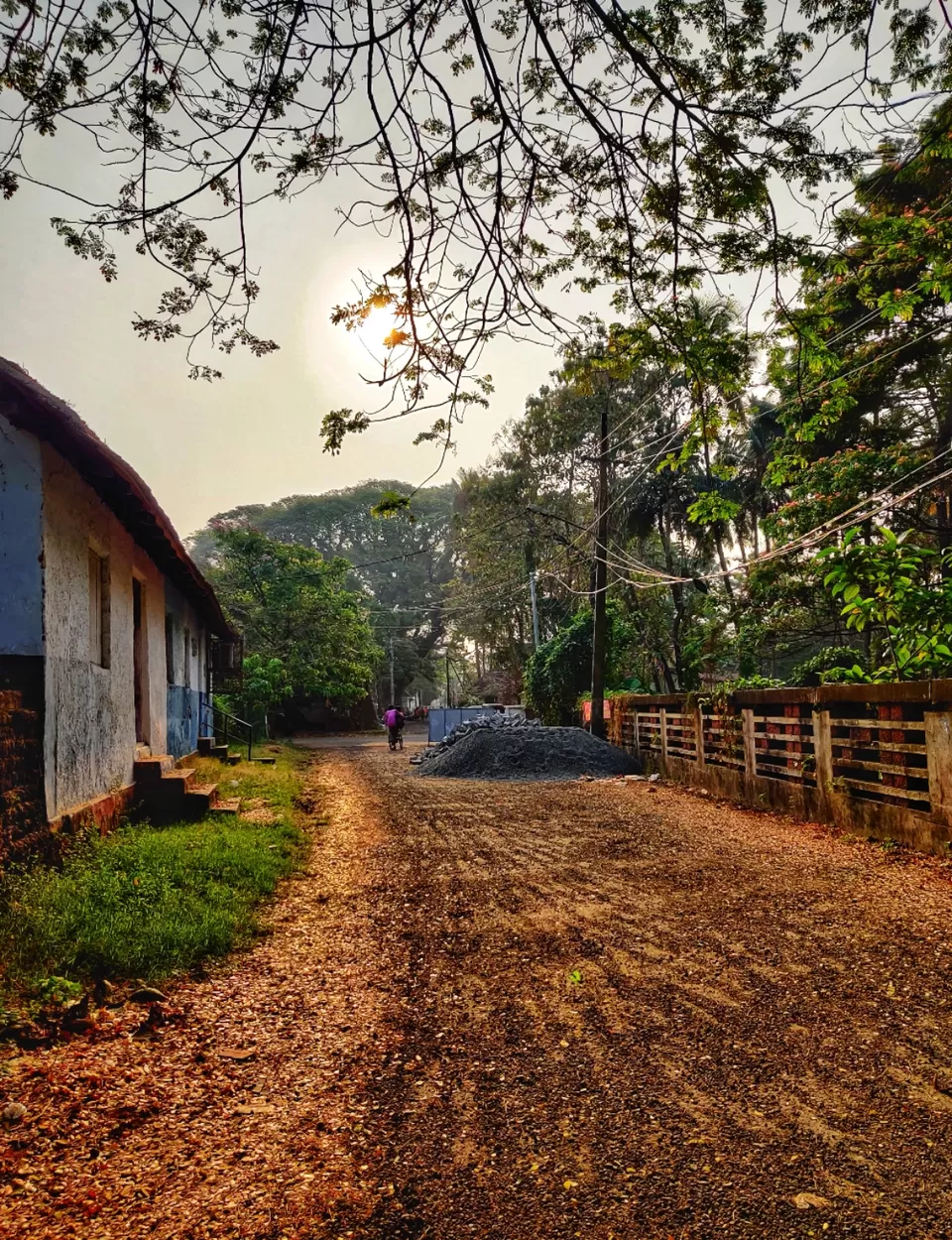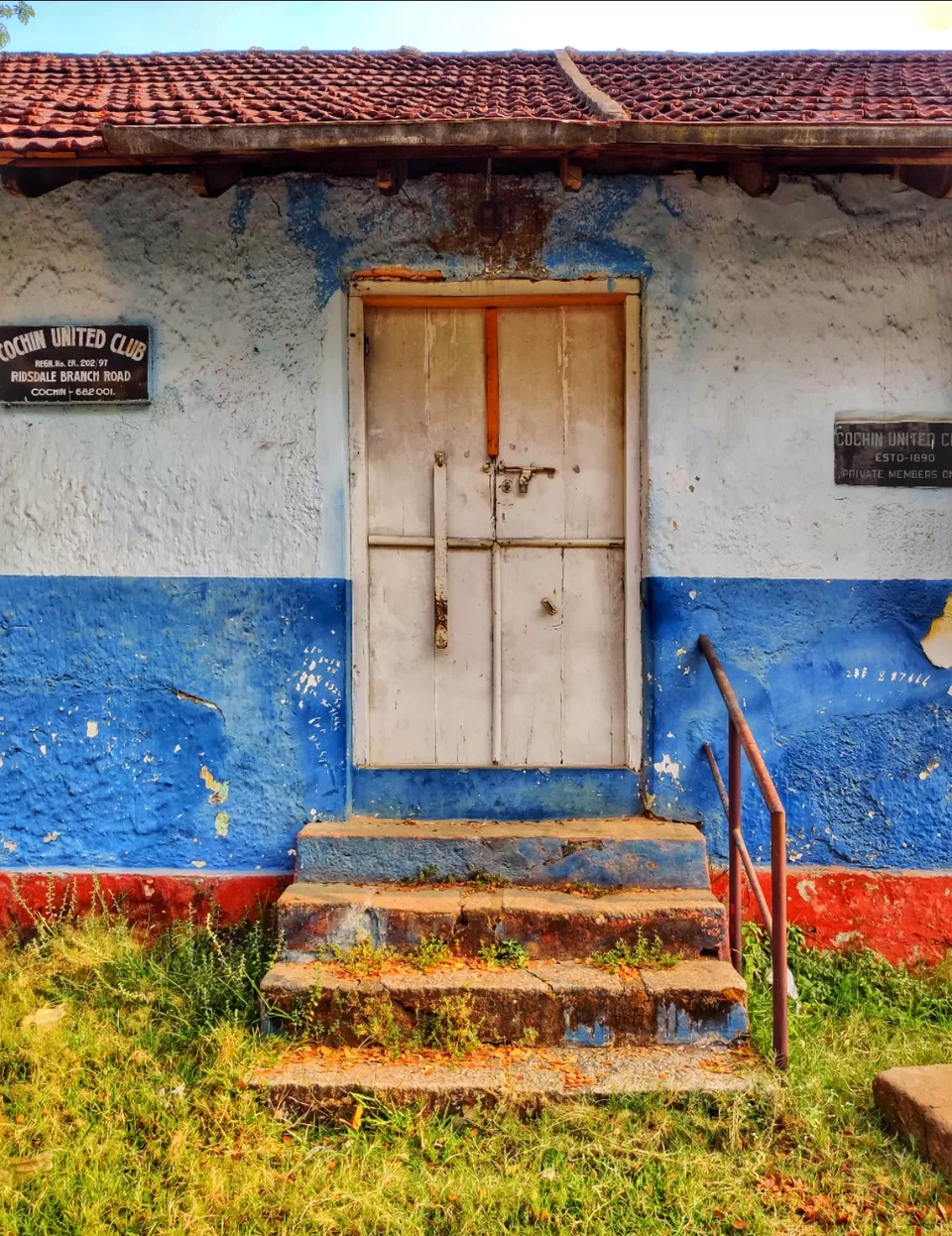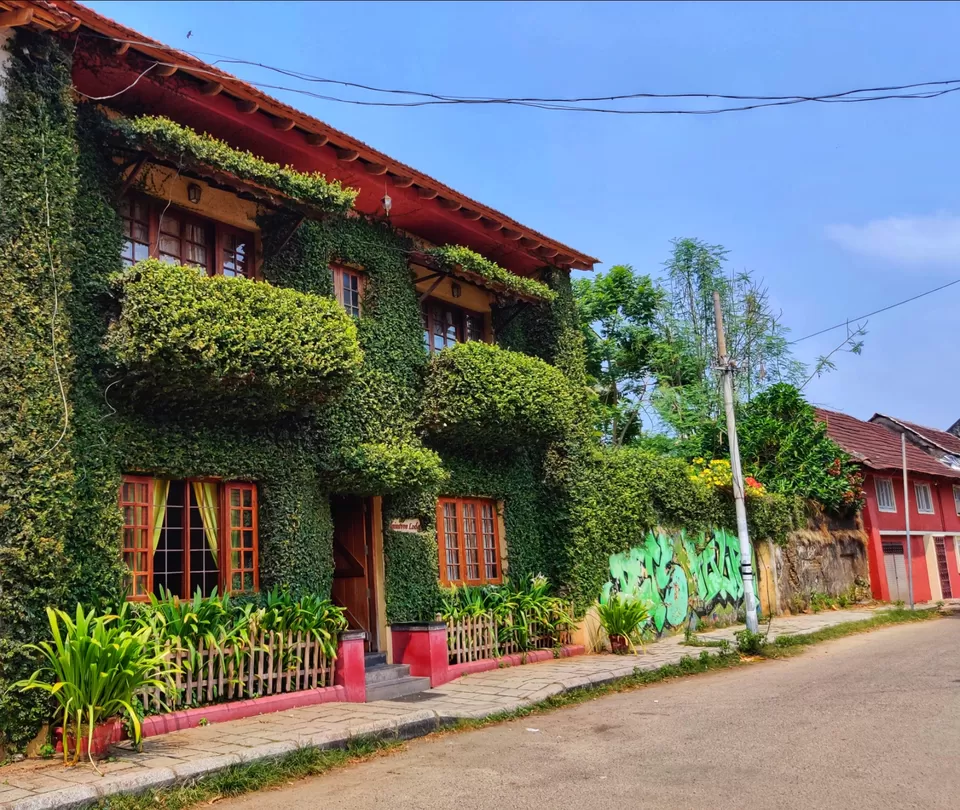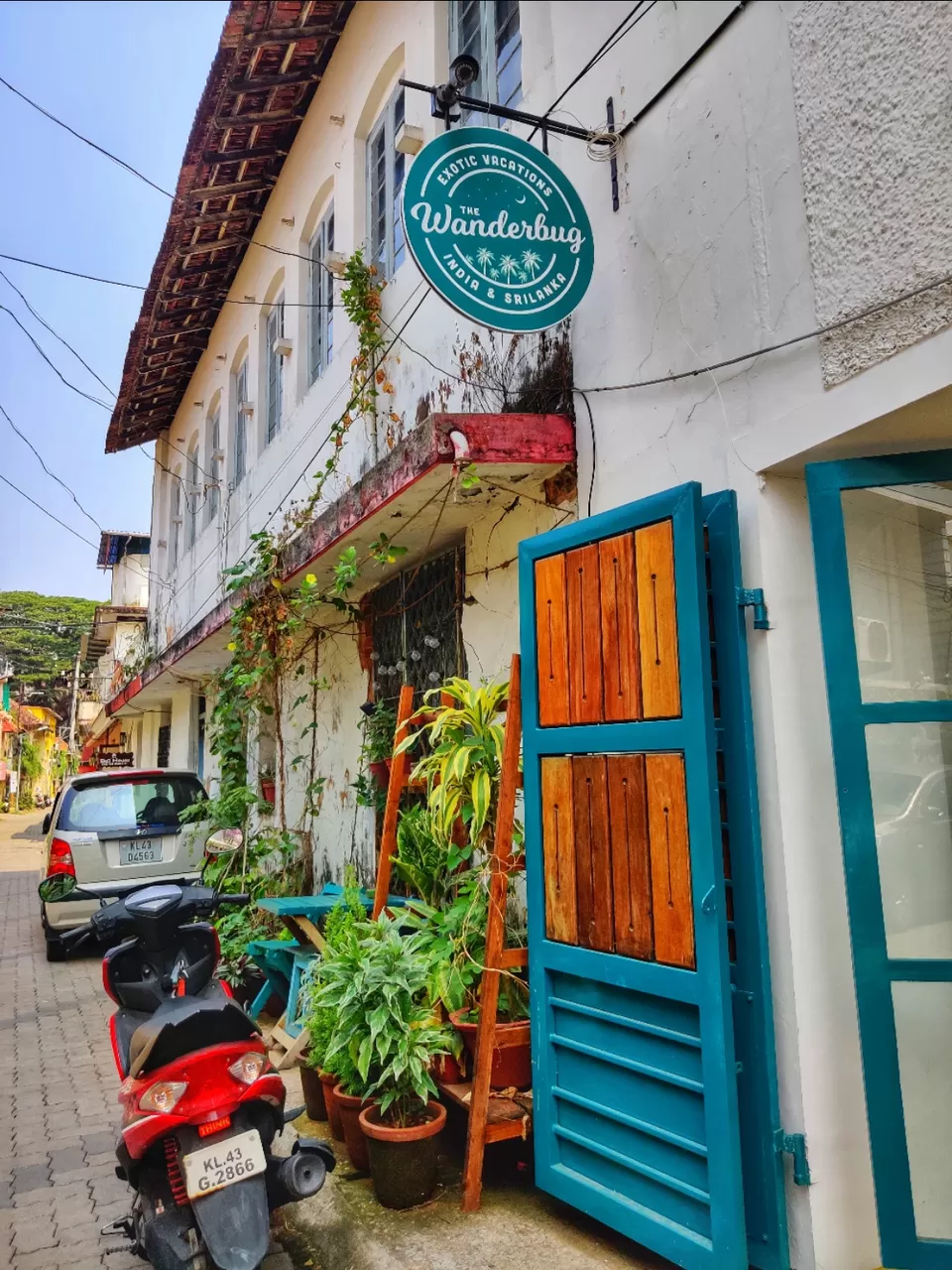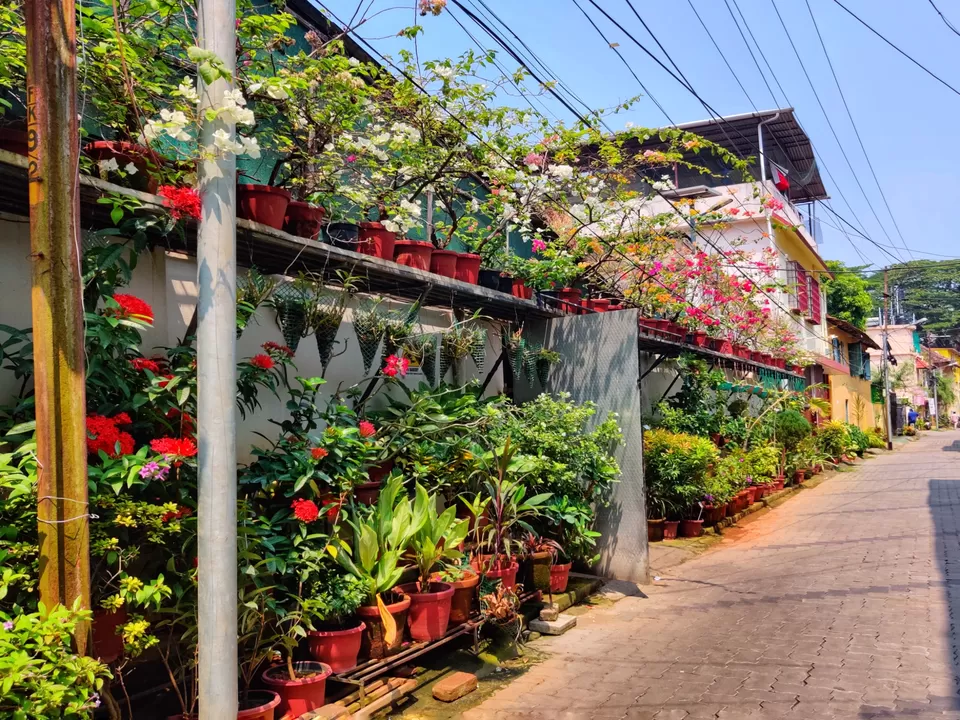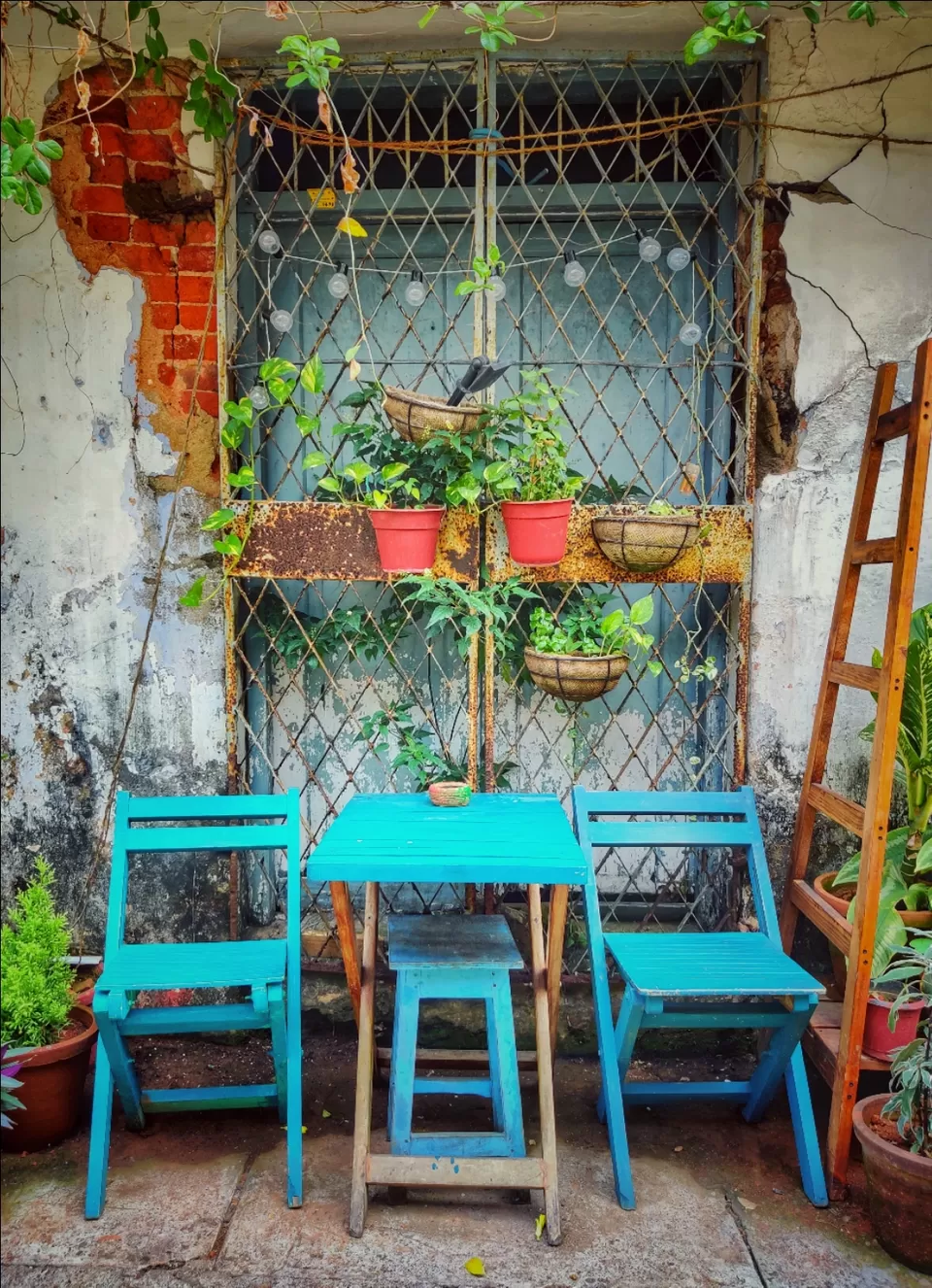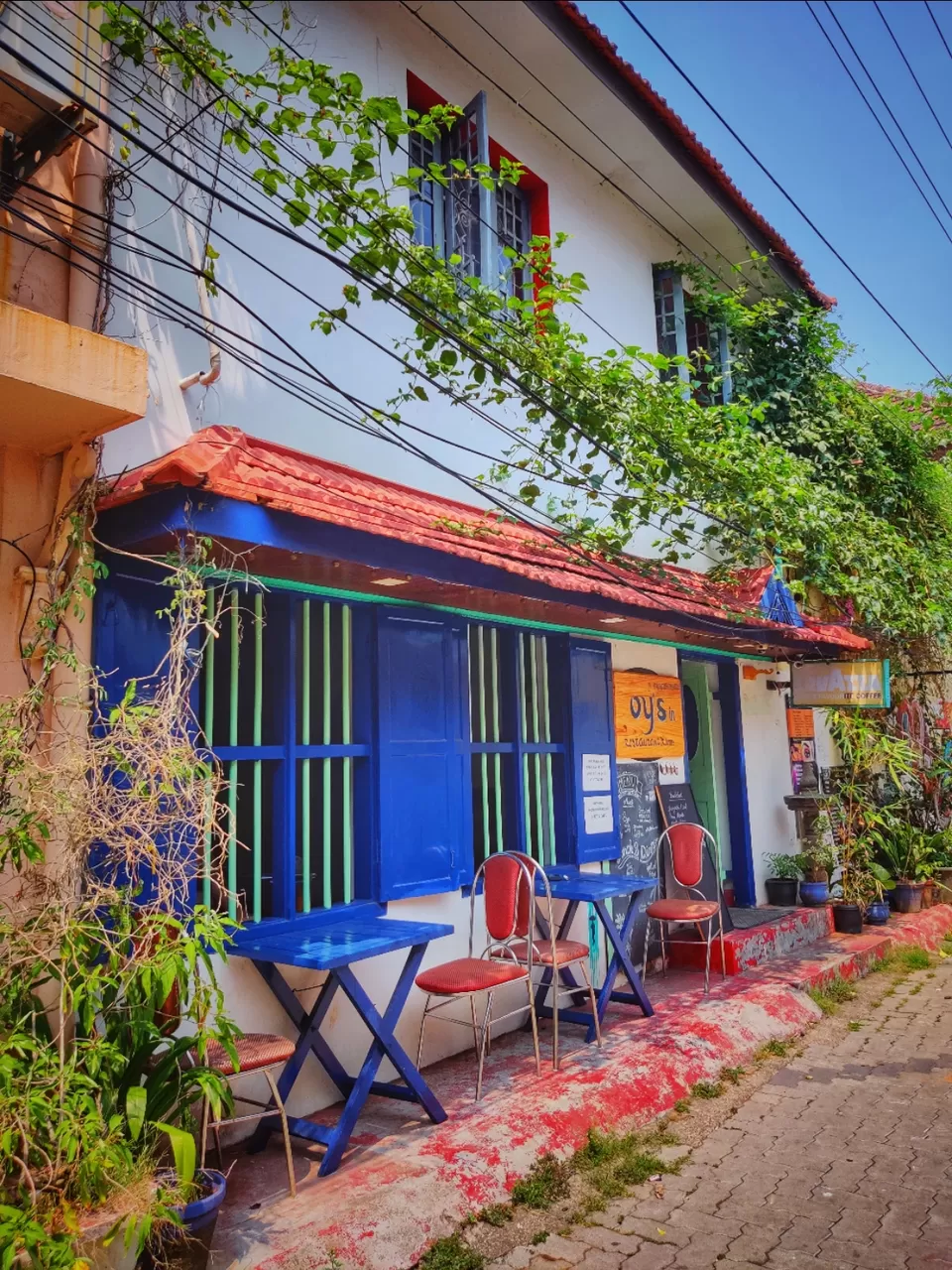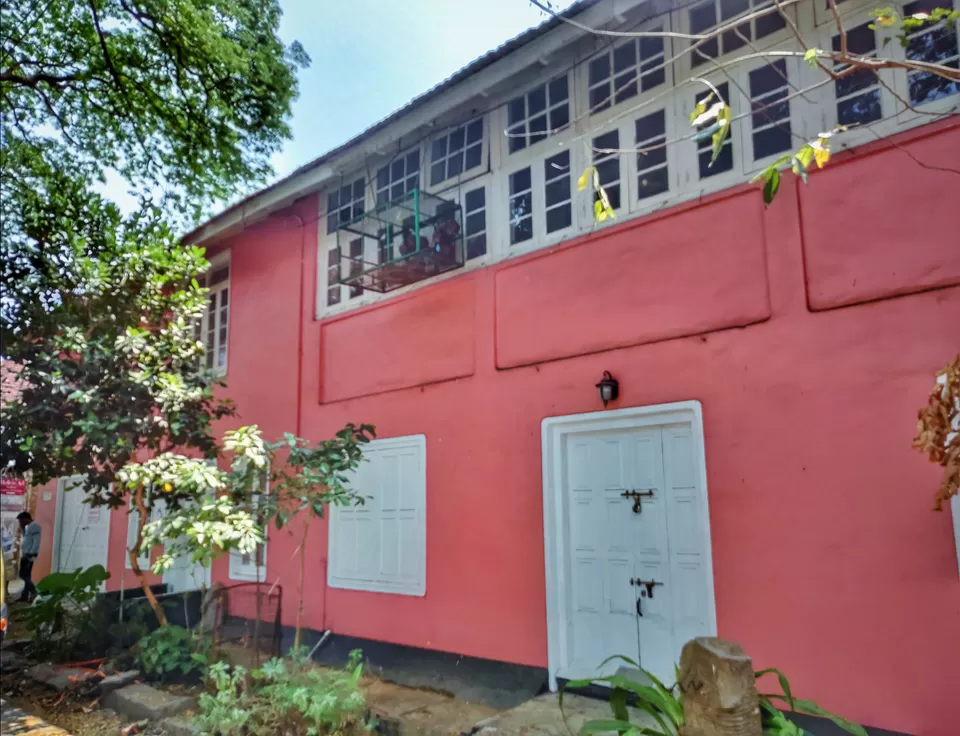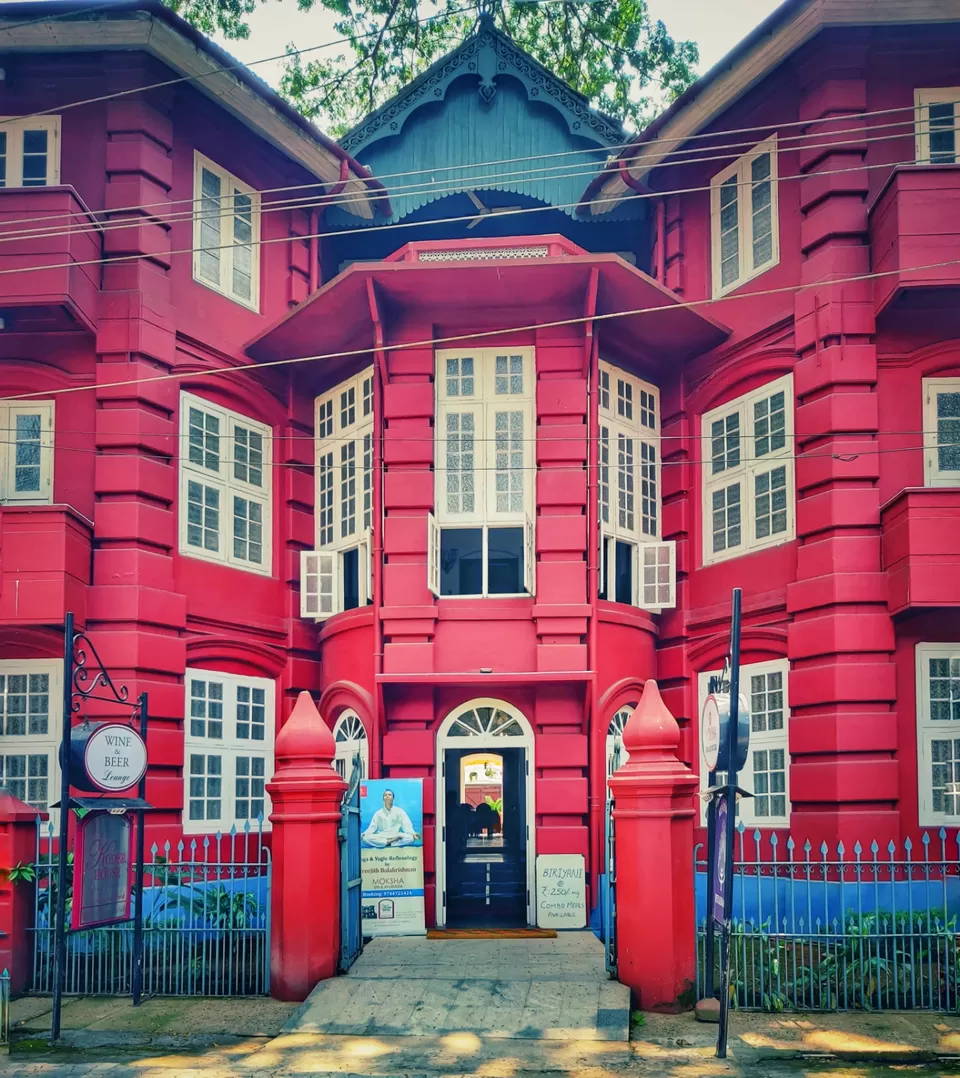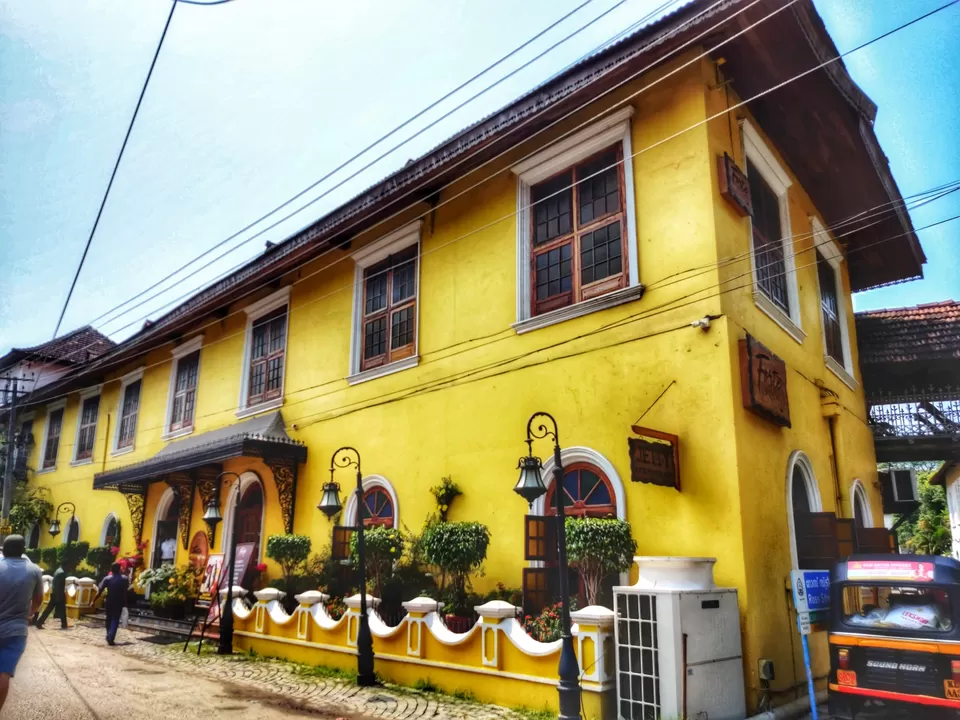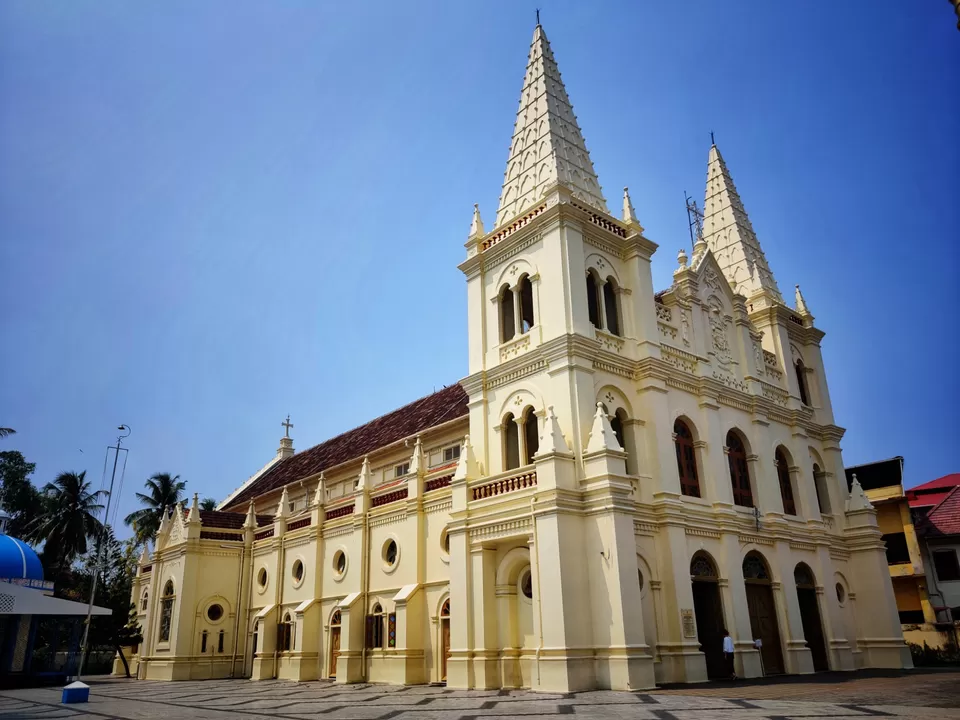 A quick 10 minute auto ride took us to the Mattanchery area to visit the Mattanchery/Dutch palace museum, Jew Town, spice markets and the Jewish Synagogue.
The Dutch palace was built by the Portuguese, in Chinese style architecture as a gift to the Raja of Kochi (talk about a lovely mix of cultures here!)
Entry fee: Rs.5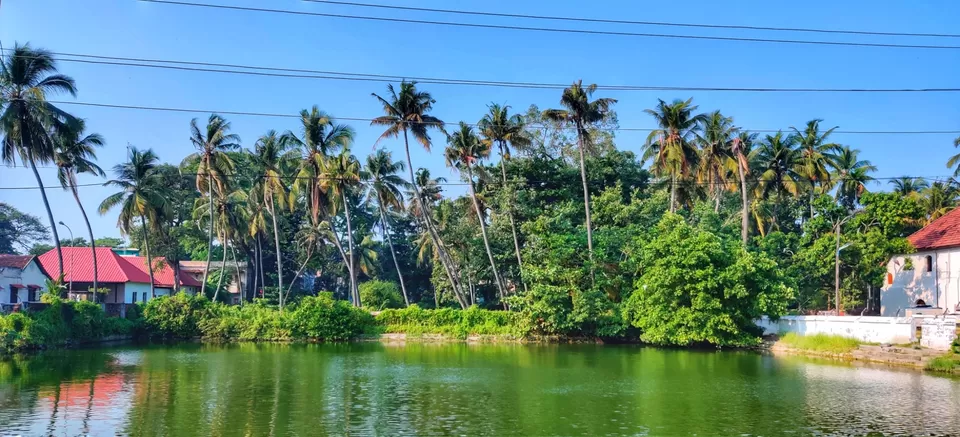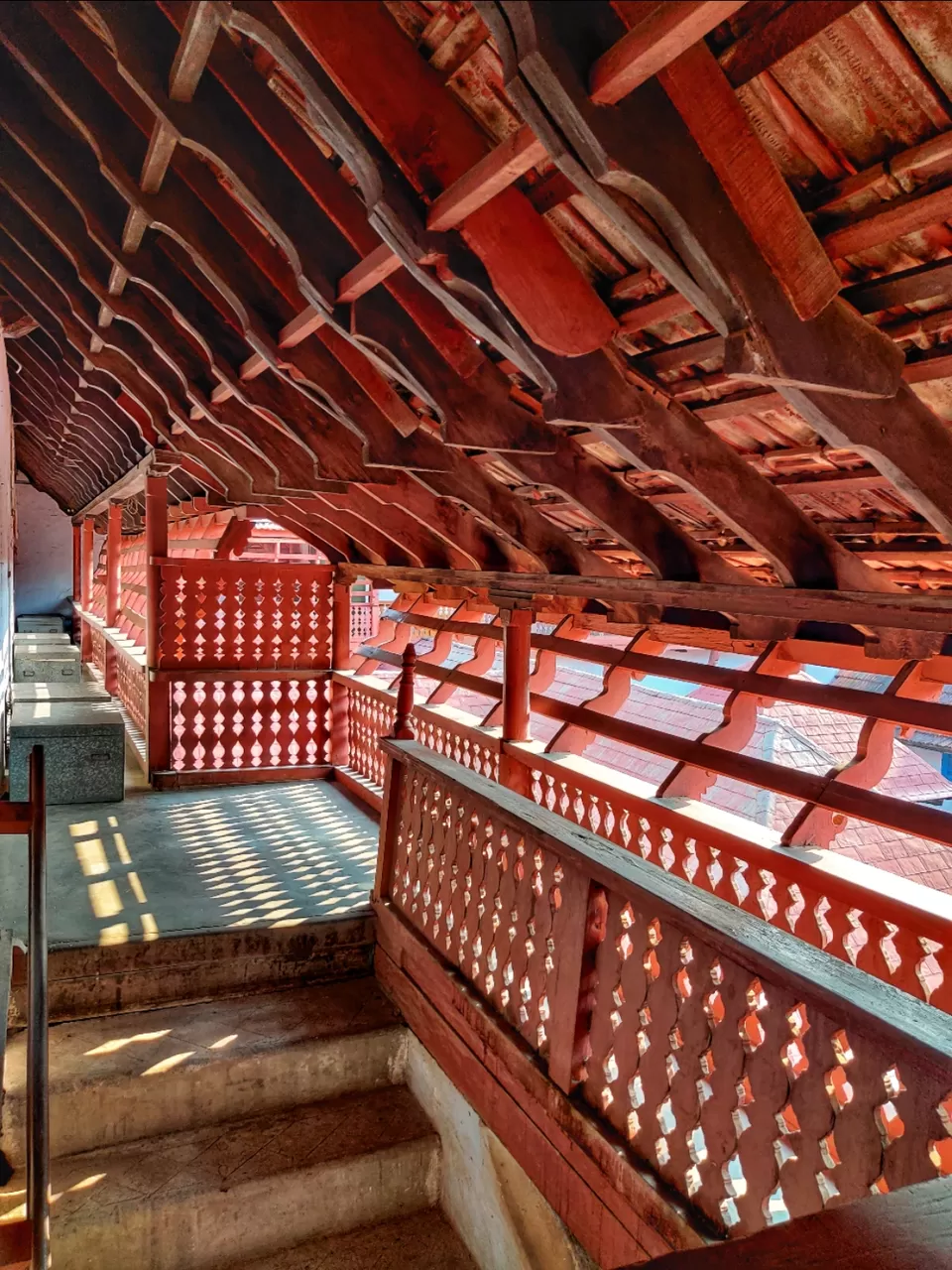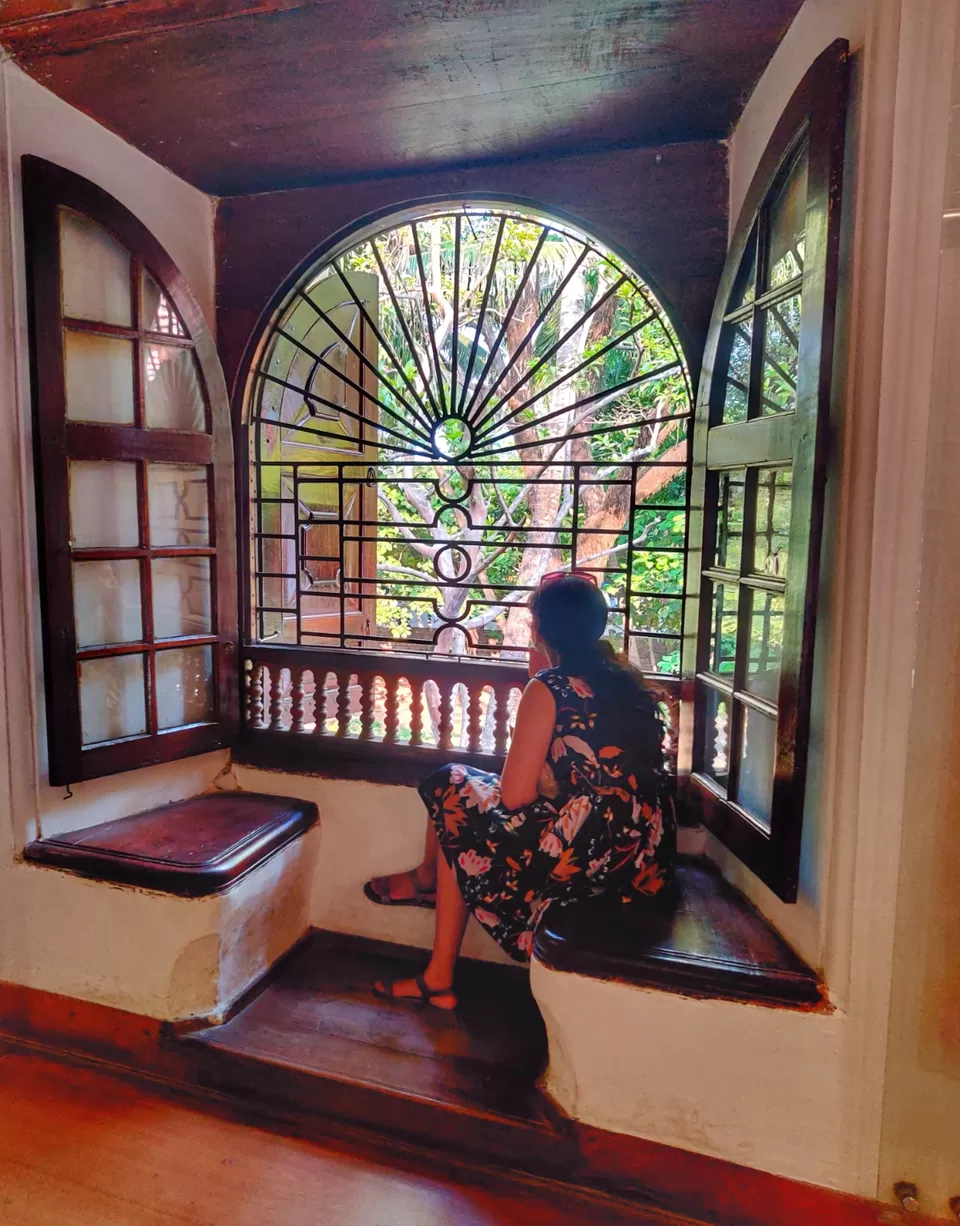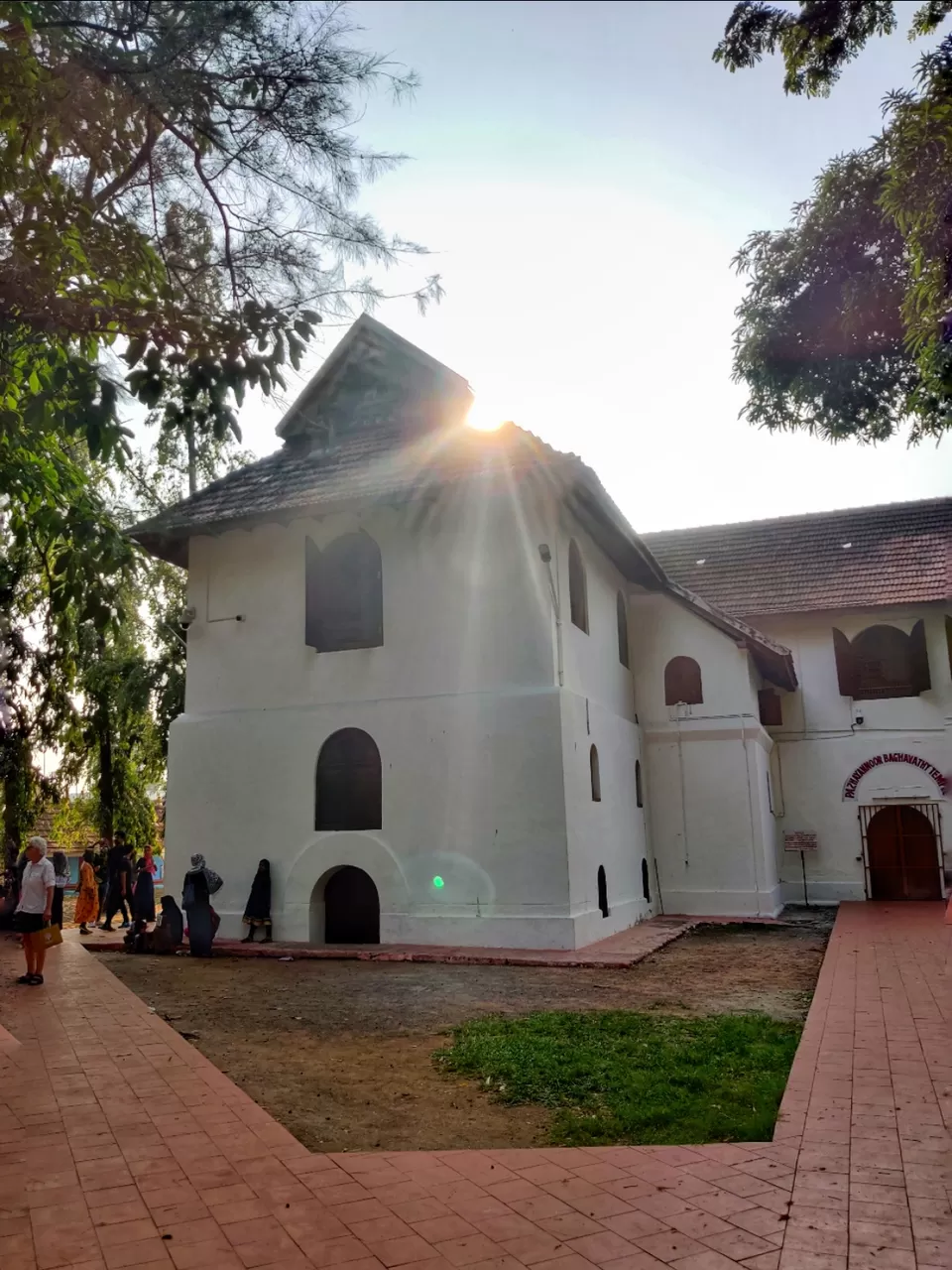 The Jewish Synagogue or the Paradesi Synagogue, was built in the 1500s when there was a large Jewish presence in Kerala. However, there are only four members of the Jewish community currently living in Fort Kochi. The synagogue is located at the end of Jew town and houses several Belgian chandeliers and the synagogue floors are covered with beautiful hand-painted Chinese porcelain tiles.
Entry fee: Rs. 20, photography is strictly not allowed inside the synagogue.
After our visit to Jew town, we visited a waterfront cafe, the Fort House hotel and spent some time lazing around watching boats and ferries carrying tourists and ships coming in to dock at the Cochin port.
As we still had a lot of time on our hands (Fort Kochi being a tiny town), we decided to take another stroll along the beach during sunset.
We then returned back to Ernakulam via the same jetty which is available every 15 mins from the Fort Kochi jetty pier to board our bus back to Bangalore, with memories of my first trip of 2020 and of a weekend very well spent.