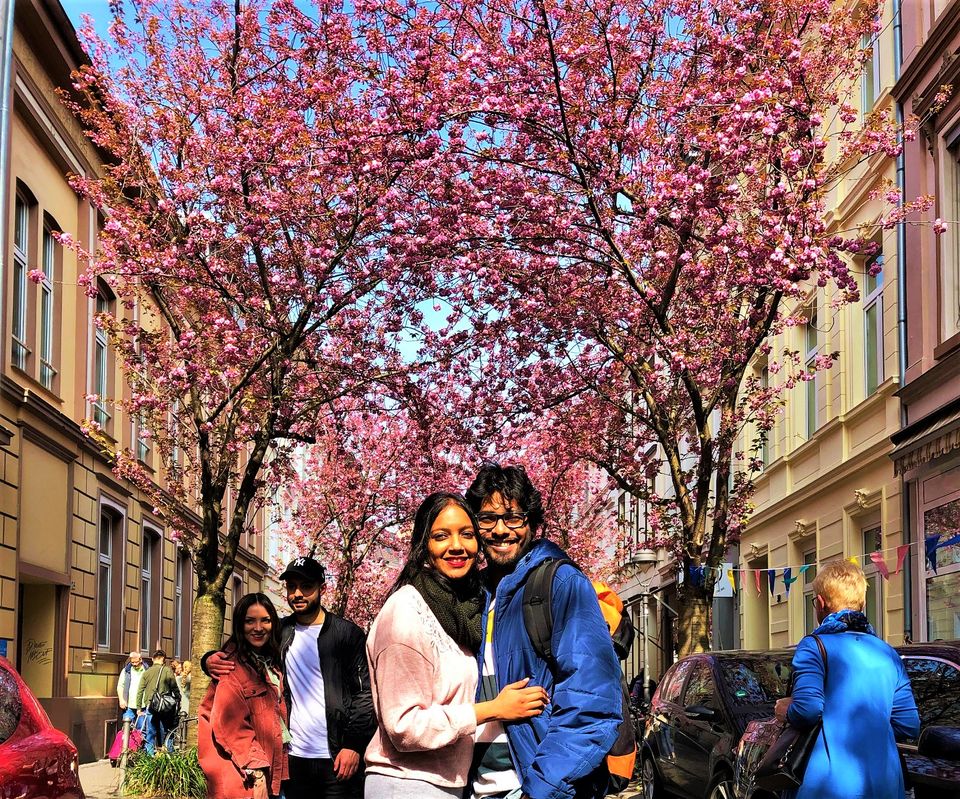 The cherry blossoms of Bonn finally bloomed last weekend, and we were there to witness their ethereal beauty. Bonn's Heerstraße is now world-famous for its avenue lined with around 60 cherry blossom trees of the Kanzan strain, known for its particularly vibrant flowers.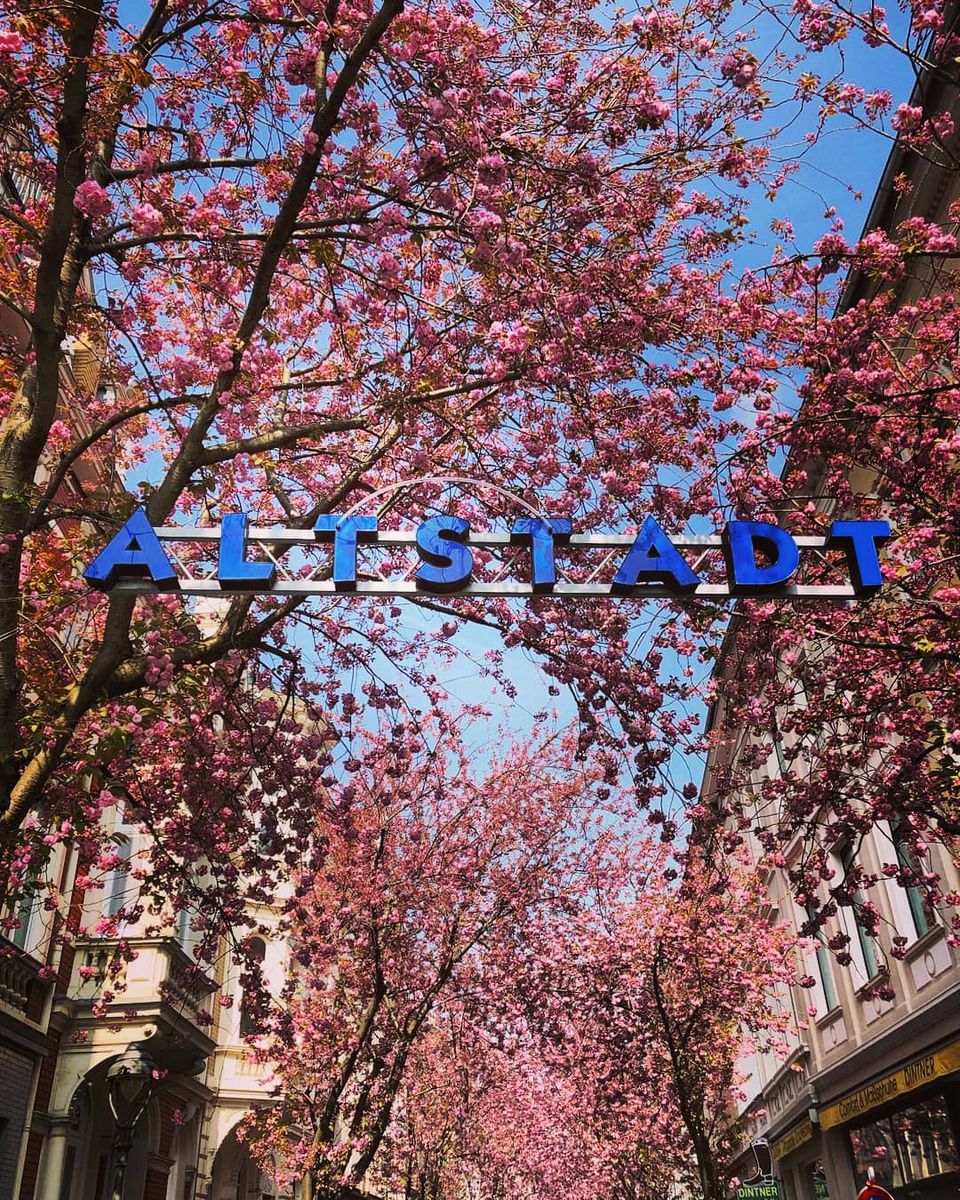 We had seen so many photos of the lush pink blossoms that we were sure they must be over-hyped, as so many travel attractions are, these days. But as we walked down the fairy-tale boulevard and looked up at the canopy of beautiful powder pink blooms, we realized that Heerstraße was actually even lovelier than we had imagined.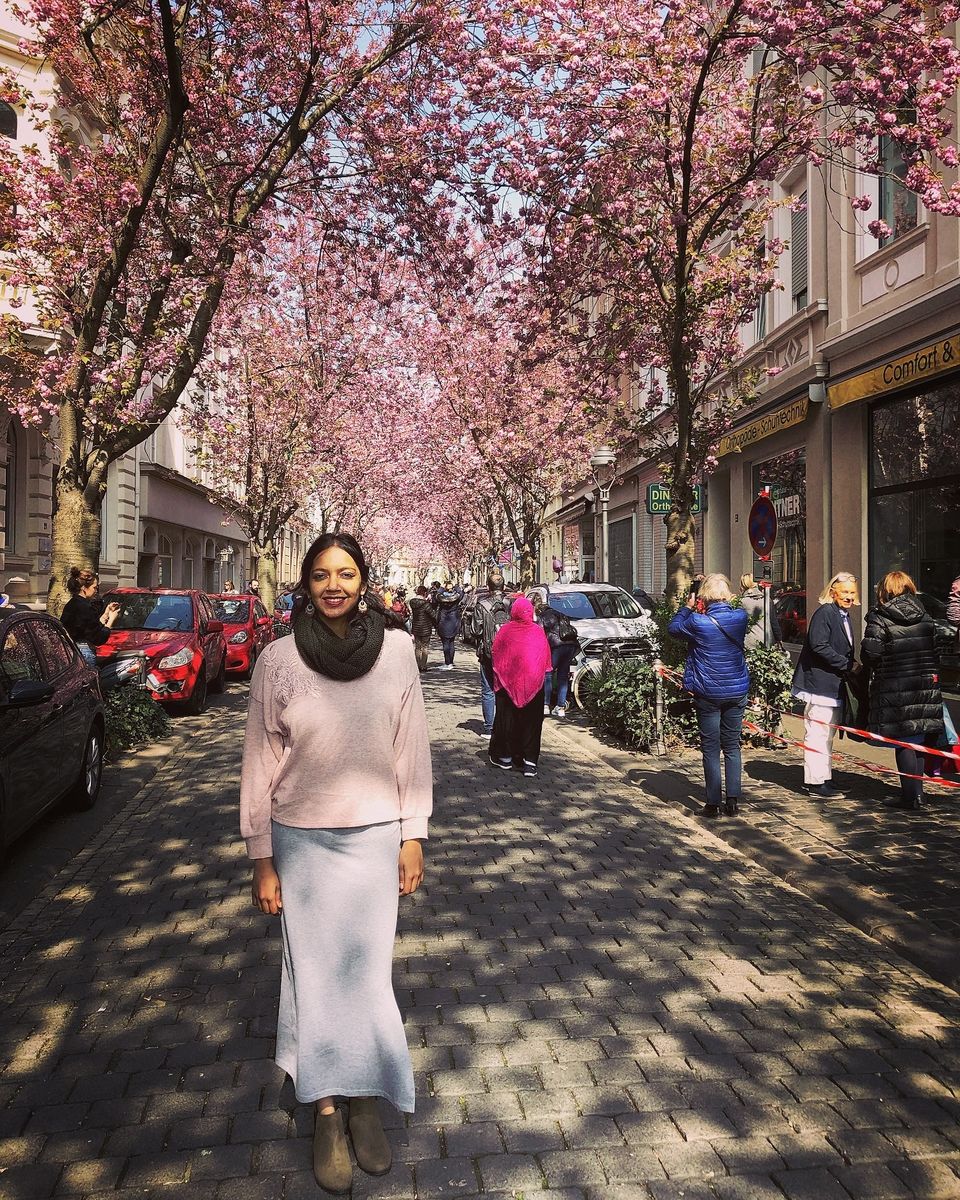 Really, the street is so long and the cherry trees are so plentiful that you can walk around and admire them to your heart's content. Yes, it gets very crowded as cherry trees bloom only for a week or two, but even so, you can find quieter spots to enjoy the natural marvel in peace.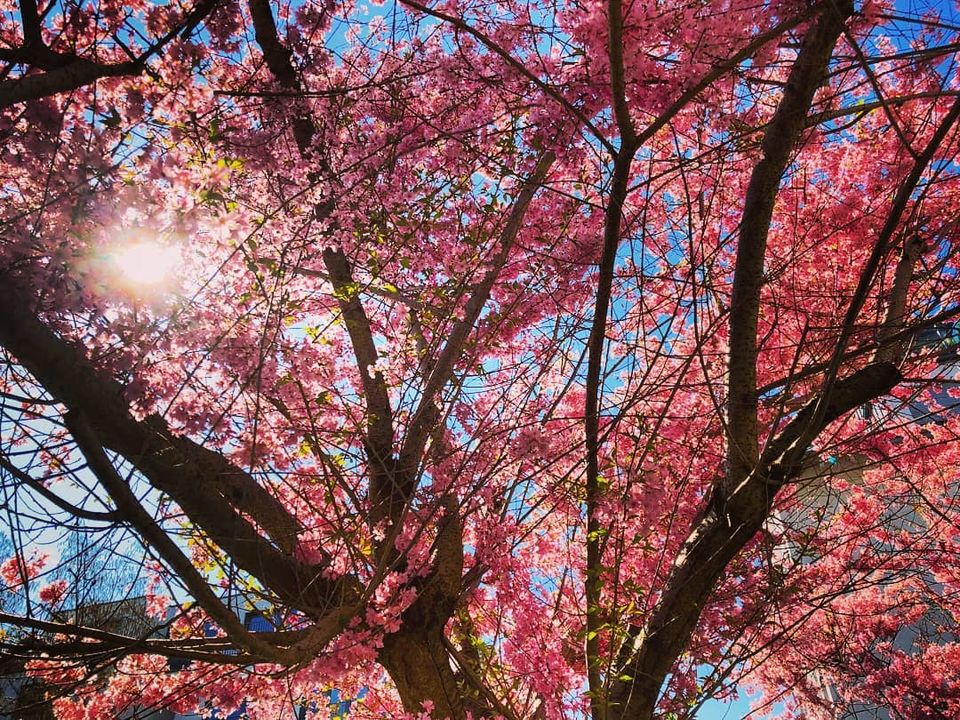 There are cherry trees now all over Bonn, and they tend to bloom at different times during the spring season. But nowhere are they as abundant as Heerstraße. The blooming season usually starts in April and lasts until the end of the month, but since this is a weather-dependent phenomenon, it is better to get the latest updates online.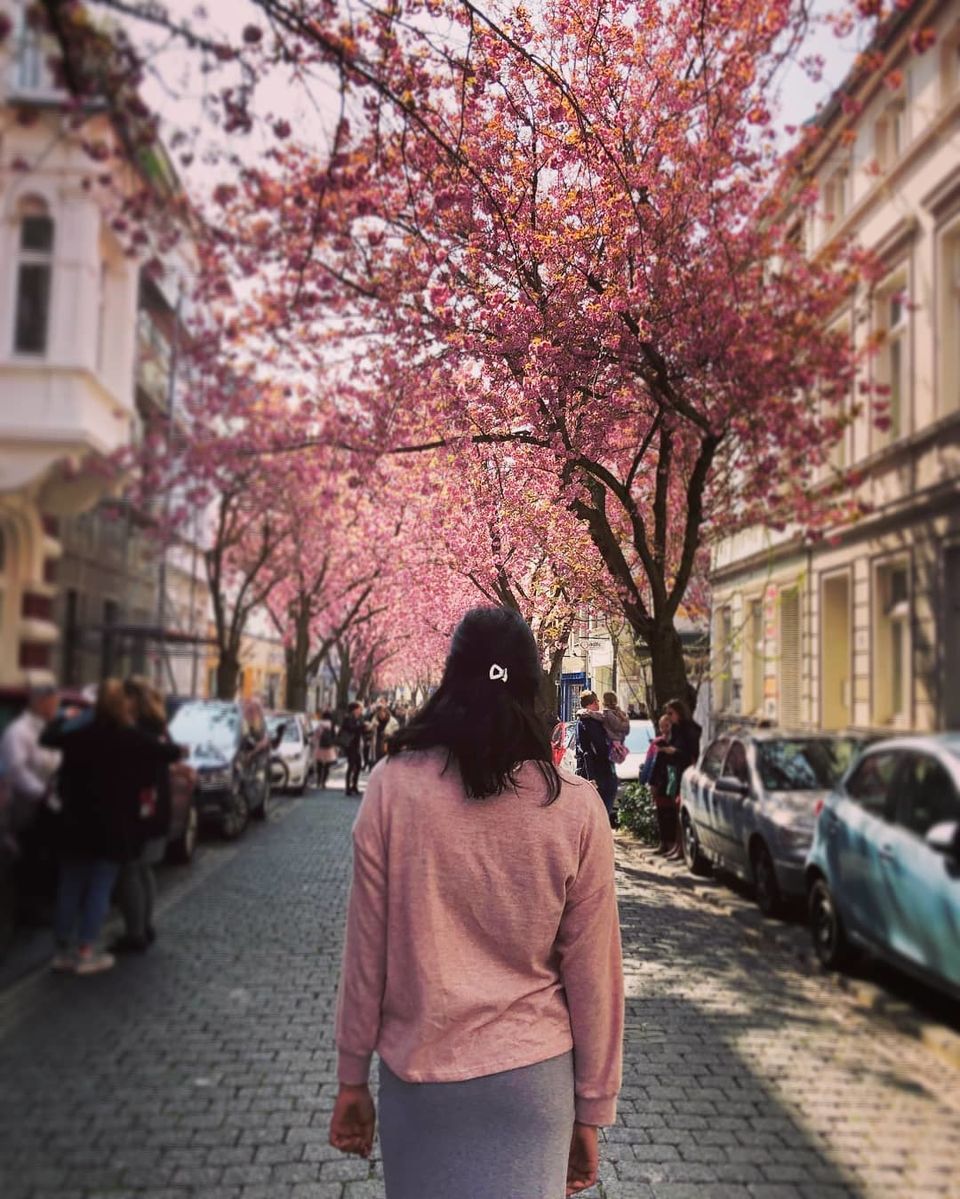 We highly recommend keeping track of the blossoms on the Facebook page Kischbluete Bonn. They have a blossom ticker where they update the status of the blossoms everyday, so that you can time your visit perfectly. There's another page for the white-coloured cherry blossoms on Friedrichstrasse but we found them too few in number to be truly impressive.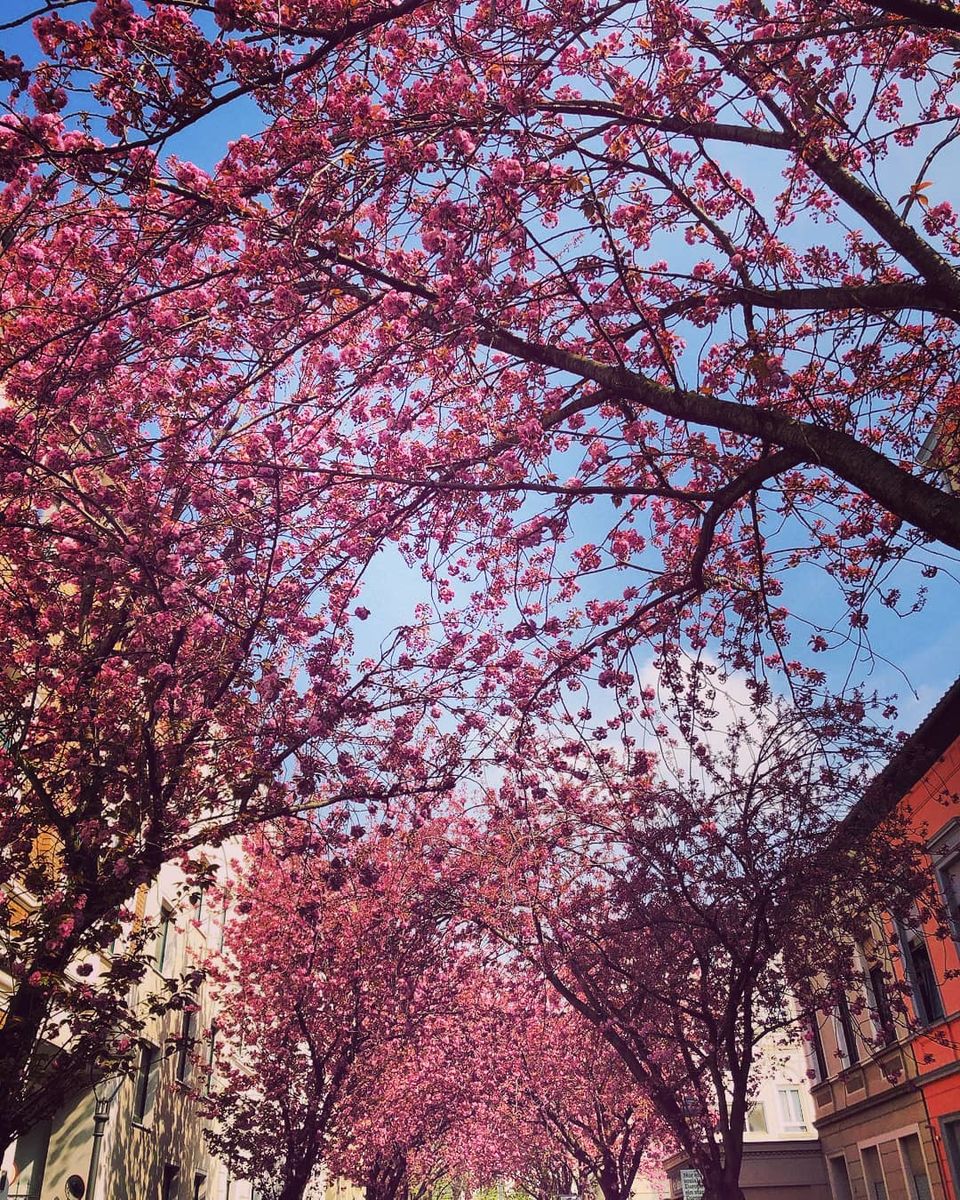 So that was our experience of the Bonn cherry blossoms. Further below in this Bonn cherry blossom blog, you will find practical information to plan your visit. Cherry blossom trees are quite tall, and if you want to see the blooms closely, do carry a camera with good zoom lens along.
Cherry Blossom Festival in Bonn, Germany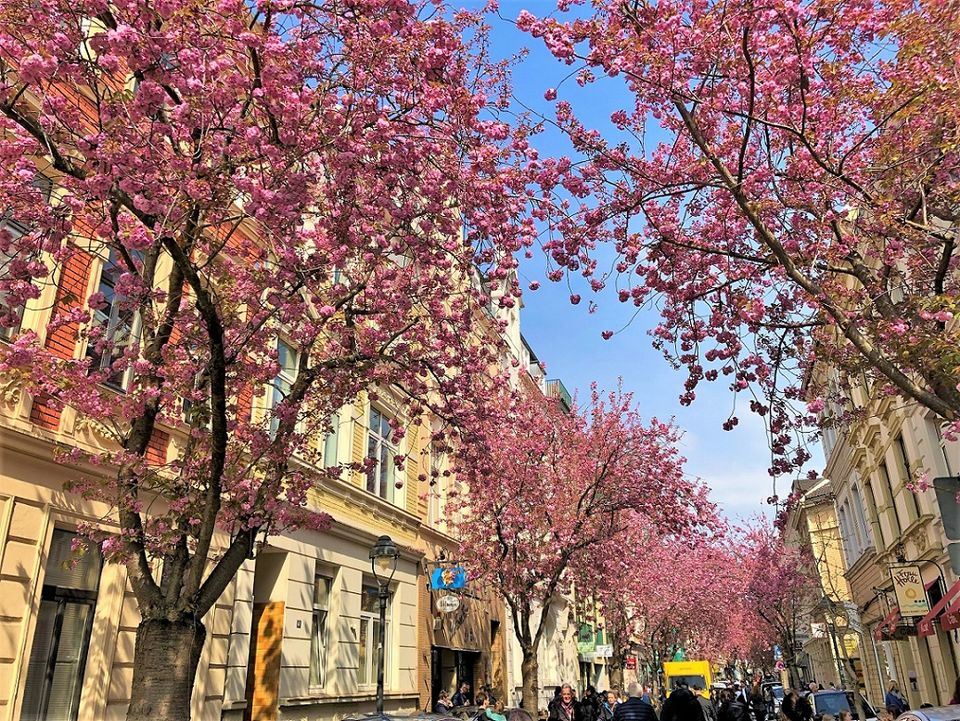 In the 1980s, a few Japanese cherry blossoms were planted in Bonn's Old Town (Altstadt) as part of a beautification exercise. They were sakura trees (prunus serrulata), known for their very pretty blossoms. Cherry blossom trees live for 30 years, and so, new ones were planted in 2014. In total, Bonn's Altstadt is home to around 300 cherry trees. In Japan too, the cherry blossom festival is usually between March and April, although they bloom at different times across the country.
Cherry Blossom Bonn Street
The address of the most famous cherry blossom avenue in Bonn is Heerstraße 71. You can enter 'Marienschule' into Google maps and you will reach the starting of the street. During the blossom season, you may also find an interesting flea market on the avenue. The street is not pedestrian-only, and you should be mindful of passing vehicles.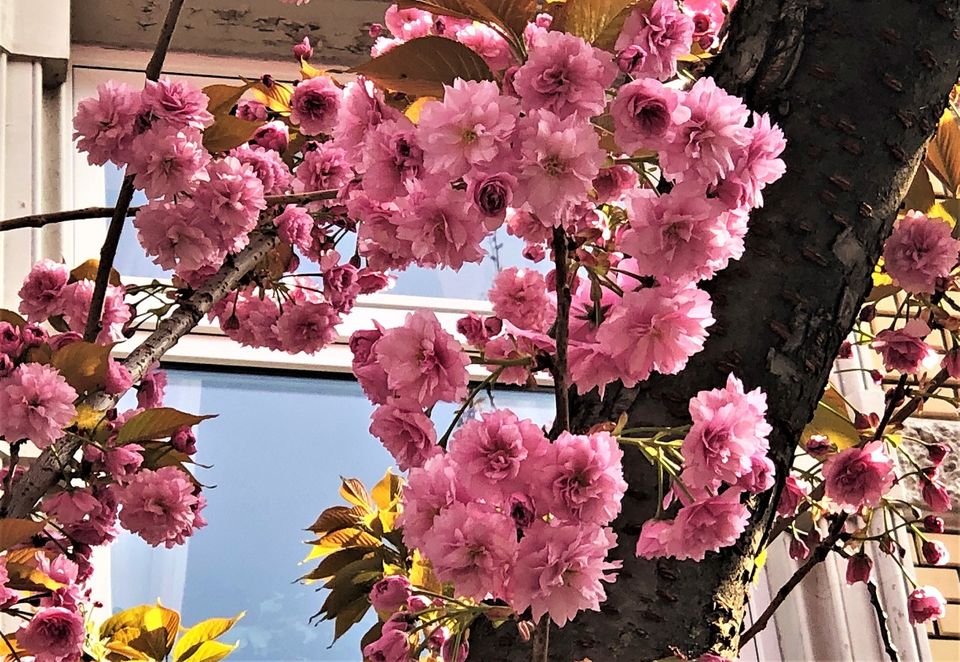 Parking spaces are hard to find, so we recommend using public transport. The tram stops at Stadthaus, while buses halt at Heerstraße and Dorotheenstraße. You can also take a train to Bonn Hauptbahnhof and then walk for around 15 minutes. The sun sets quite late in April (around 8:30 PM) so you can go in the evening as well.
Cherry Blossom Bonn Time
The cherry blossom trees in Bonn usually bloom during spring in mid-April. In 2019, they were at peak bloom on 6-7 April. If you are planning a trip to Bonn specifically for the cherry blossom festival, you can keep track on the Facebook page we mentioned earlier. A good idea would be to tour nearby places like Cologne, Frankfurt, and Dusseldorf, and head to Bonn when you know for sure that the trees have blossomed. Do keep in mind that there are many pretty cherry blossom trees all over Germany.
Tips for Visiting the Cherry Blossom Festival in Bonn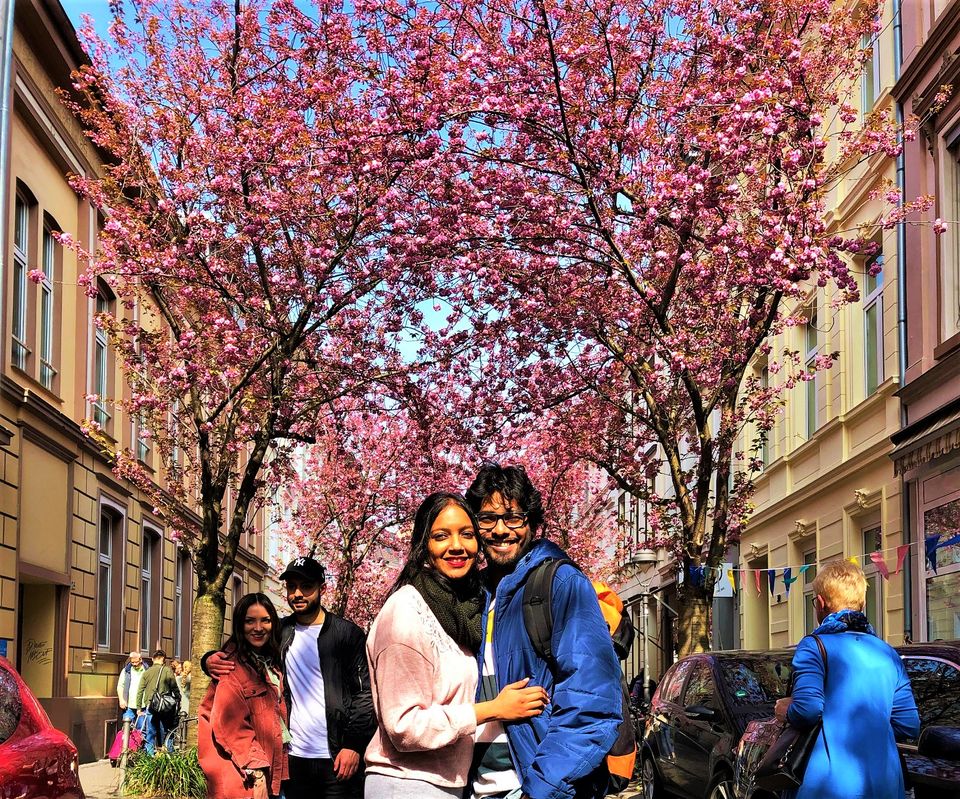 Here are a few tips to help you have the most magical experience of Bonn's cherry blossom season:
Go with your partner. The street is really romantic, and you'll probably get a photo worth framing.
Volunteer to take pictures of other people, and then you can ask them to take a picture of you too.
The best view is from the middle of the street, but be careful and stay on the lookout for passing vehicles.
If you go at around 7 PM, you'll catch the cherry blossoms in the magical blue hour, when the sky is drenched in indigo.
Visit during the afternoon on a sunny day (check the weather forecast beforehand) for the brightest and most colourful pictures.
Plan your outfit beforehand. Pastel hues go well with the cherry blossoms. Alternatively, you could wear blue for a pop of contrast.
Be respectful of other visitors, and don't push or shove. The cherry blossoms are there for everyone to enjoy!
How long do cherry blossoms last?
Unfortunately, cherry blossoms have a short lifespan. The week before full bloom, you will see the buds opening up mid-way. That can be beautiful too. At full bloom, the blossoms are a party of pink! This is the best time to see the cherry blossoms and usually lasts a week. After that, the blossoms begin to fall off, but seeing the ground carpeted in fallen flowers isn't without its own poignant charm. Overall, you usually have two-three weeks to enjoy the cherry blossom season.
Thoughts? Leave a comment below, or talk to us on Facebook, Twitter, Pinterest, Instagram, and YouTube. And if you liked this post, don't forget to share it with your friends!
Pin for later: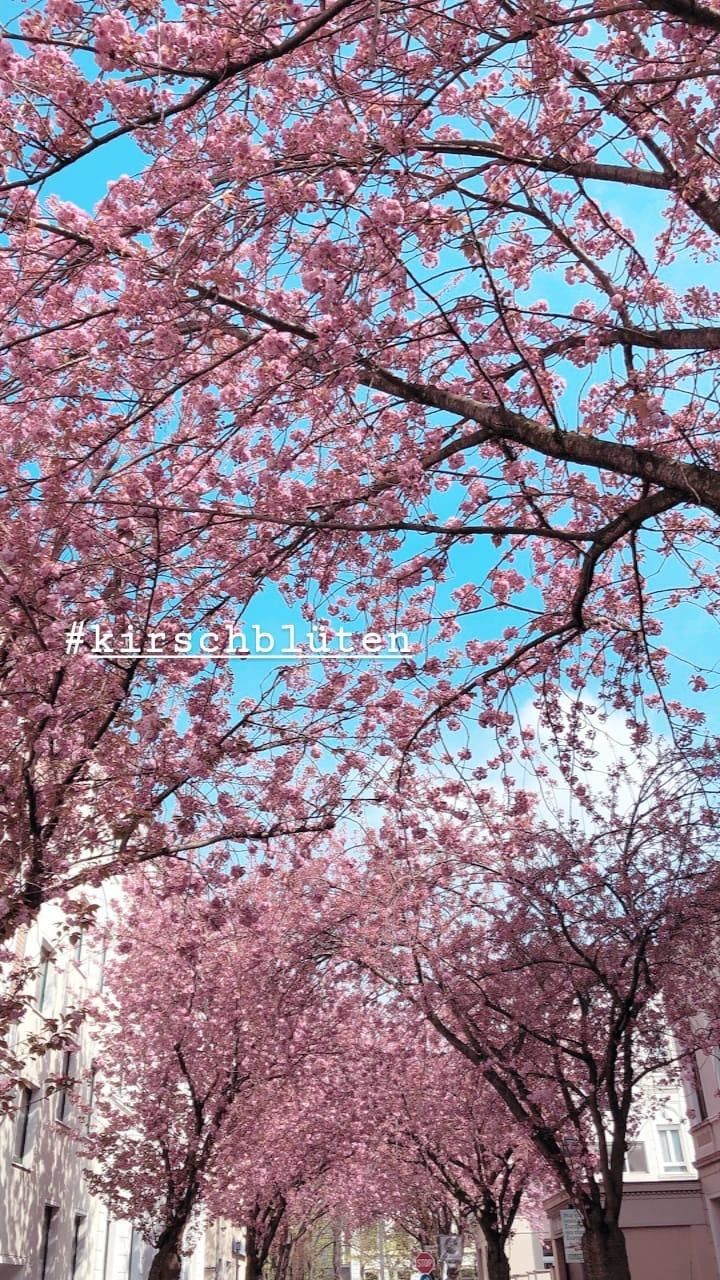 Tip: Get a FREE 40-page India travel guide, full of exclusive tips and attractions drawn from our travels around India for five years when you subscribe to our blog!