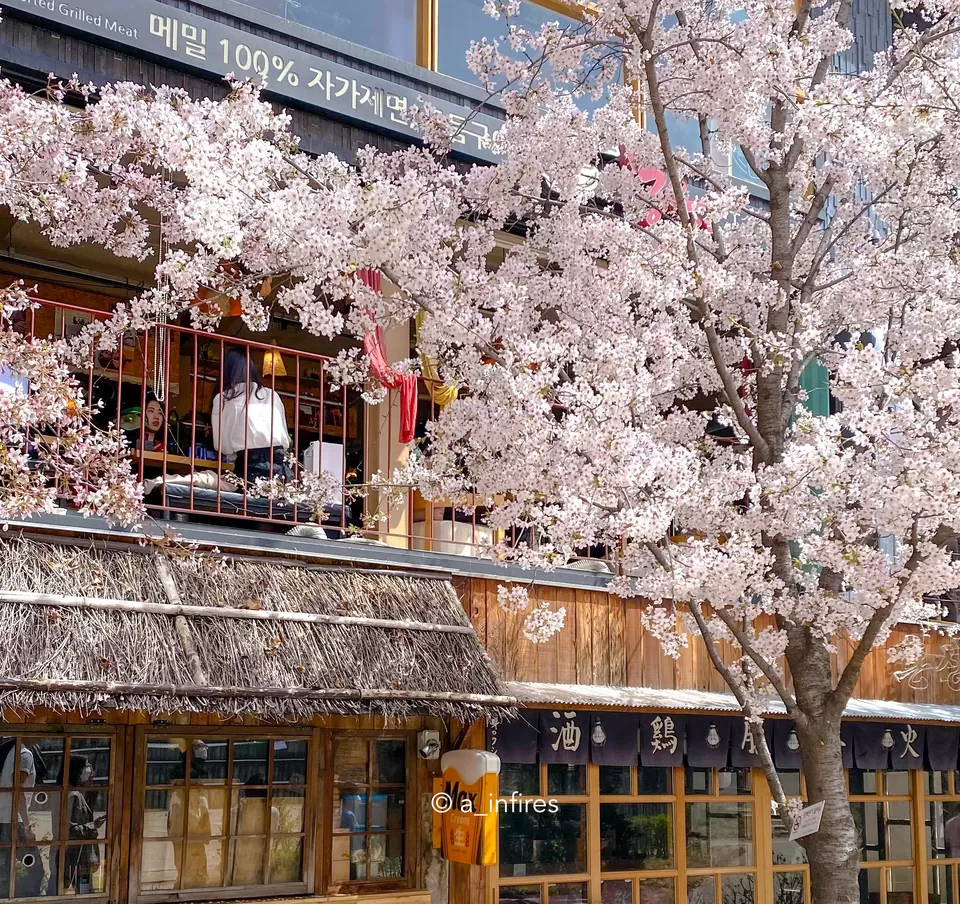 After long cold winters, I wait for spring with the expectation of new beginnings. With the change in weather and nearby environment, my heart fills up with excitement as the cold wind transforms into a pleasant breeze and bare trees start to bloom. This year is no different. This is my third spring in Seoul, and I am as excited as I was for the first spring.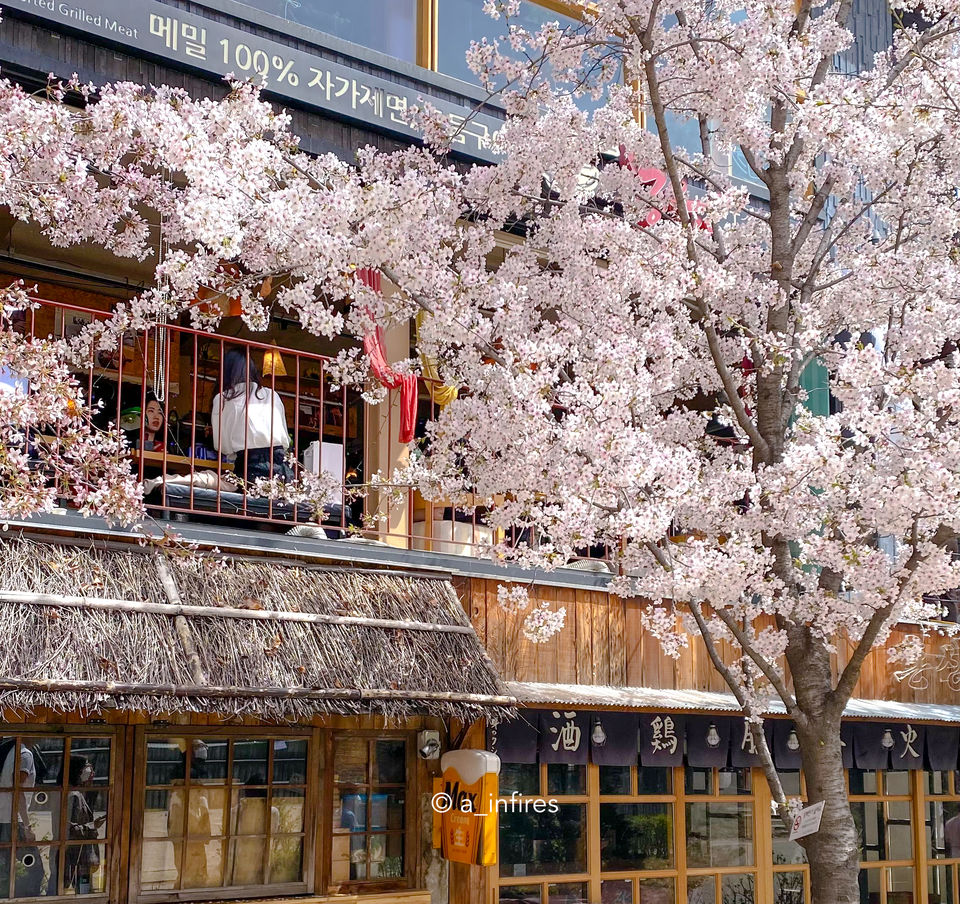 Why to visit Seoul in spring
Seoul, the capital of South Korea, is famous for K-Pop, traditional palaces, food, drinks, and nightlife. The city has some best views to offer throughout the year. However, I advise visiting in spring, especially if you come from a country like mine where it is not easy to spot spring blossoms. As spring arrives, various kinds of flowers start blooming in Seoul, including my favorite cherry blossom, and the weather becomes more pleasant, making it the best time of year to visit.
The last week of March and the first week of April is the best time to visit Seoul to see cherry blossom.
Seoul does not only have some beautiful spring hotspots but also has some really pretty cafes to enjoy the view of spring while sipping on your coffee.
Here are some of my favorite places and cafes to visit in spring.
1. Seokchon Lake Park
Seokchon Lake is one of the most beautiful places to visit in spring in Seoul. The cherry blossom trees by the lakeside and Lotte World Adventure Park in the backdrop make it straight out of a Disney movie. While you are here, you can take a walk around the lake or rest in the sitting area. You can also get some nice pictures of Lotte tower, the tallest building in Korea, surrounded by cherry blossoms.
Nearby Attraction- Lotte Tower and Lotte Mall
2. Yeouido
Another hot place to visit for cherry blossom is Yeoudio Park and the road behind the national assembly. The whole road is filled up with nothing but cherry blossom trees. The cherry blossom festival takes place in this area for almost a week. During the festival, traffic is diverted through other routes making it easier for people to do sightseeing and taking pictures.
Tip- After doing cherry blossom sightseeing, you can visit the Yeouido Hangang Park and take a rest. You can order food, rent a mat or get some snacks and booze.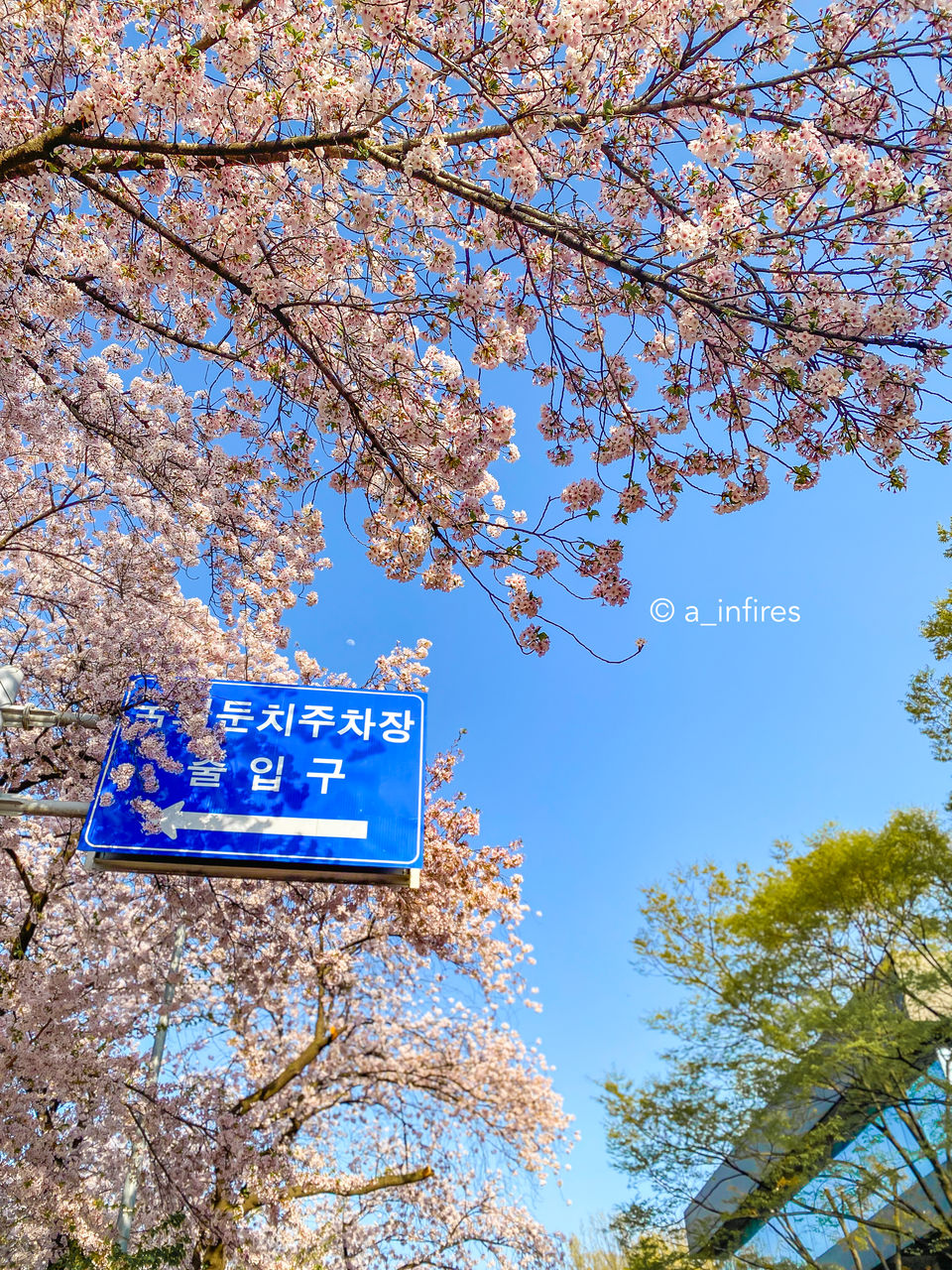 3. Seoul Forest
Forest is one of my favorite places in Seoul. It is beautiful all around the year and a good place to have a picnic and watch the sunset by the Hangang River. During spring, you can take a walk under the cherry blossom trees and get some best photos of your life. Tip- The white over bridge is a photo hotspot. You can ask your friend to take your picture from the bridge, or you can go up to the bridge and ask your friend to take your picture from below.
Tip
If you are visiting Seoul Forest, I advise you to go to the observatory bridge and see the sunset or sunrise from there. The bridge is located right next to the Hangang River. You can see Lotte Tower on one side and Namsan tower on the opposite. You can imagine how beautiful the view can be with the three landmarks of Seoul.
Cafes to visit
One of the most important things I have learned after living in Seoul for three years is that Korean Café Culture is no joke. One can easily spot beautiful cafes on every street in Seoul. If you are visiting Seoul in spring, I recommend you to check out these pretty cafes.
4. Yeonnamdong Cherry Blossom House
The cafe courtyard has a big cherry blossom tree that makes it people's favorite choice to get a coffee here. The café has indoor seating as well as outdoor seating. You can grab a seat by the window or take a rooftop seat to enjoy the spring breeze with a cherry blossom view while sipping on your latte. The coffee art is also cute.
5. Dear Moment
The view of so many cherry blossom trees through the cafe window is breathtaking. Not only that, the interior of the café is so cute and pretty. I was lucky to discover the cafe within a week of its opening, so it was not that crowded.
Another thing I liked about the café was its reservation system. If you want a particular in the cafe, you can leave your phone number and go out to do your work or take a stroll in the park. They call you when that particular seat is empty.
6. Hapjeong Café/Food Street
I would advise you to take a walk around the Hapjeong area. The whole street is covered with cherry blossom trees, and there are so many nice cafes with beautiful view. This place is a gateway to your best cherry blossom cafes in Seoul.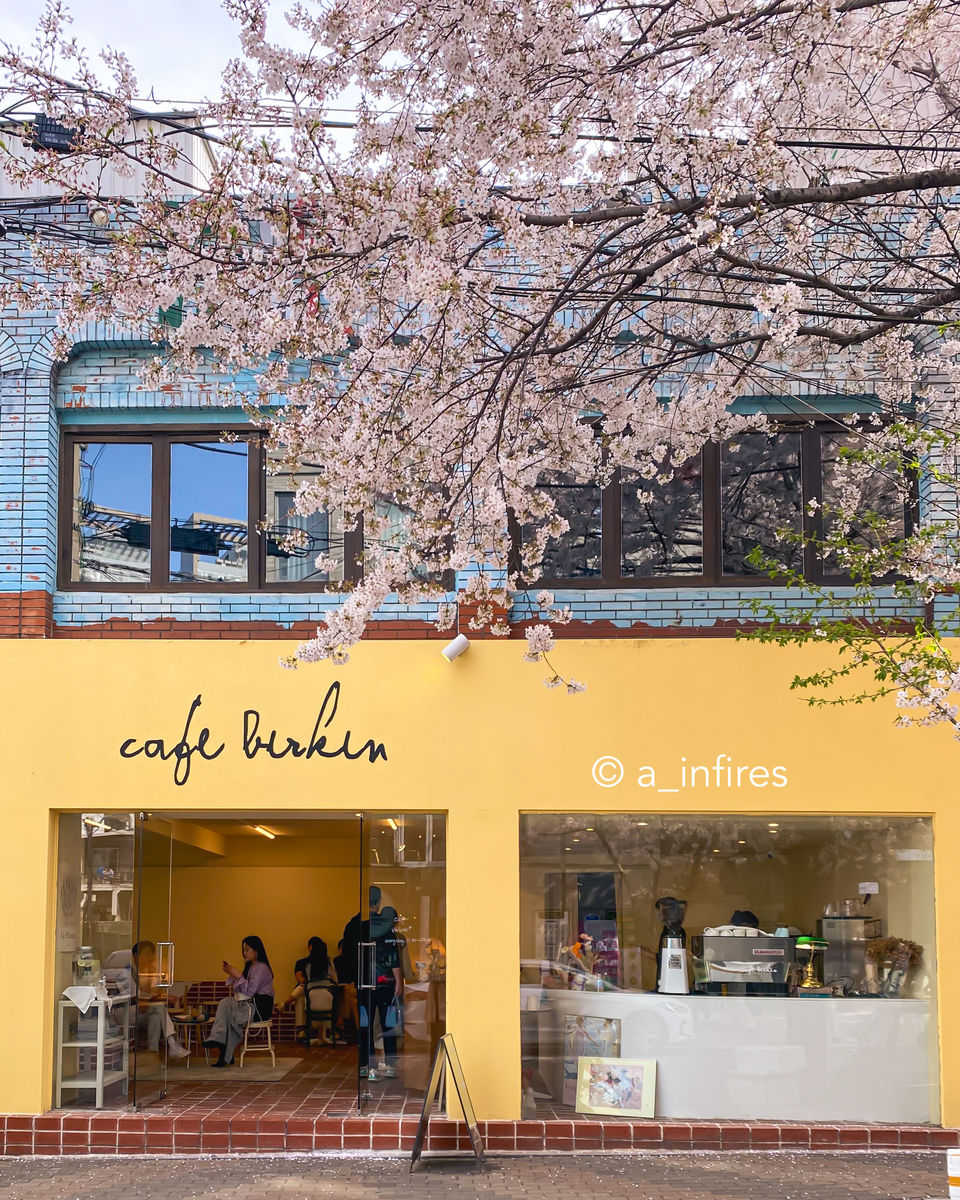 Getting around Seoul
The transportation system of Seoul is really convenient. You can easily get around by taking subway or bus. You can download English map on Kakao or Subway App.