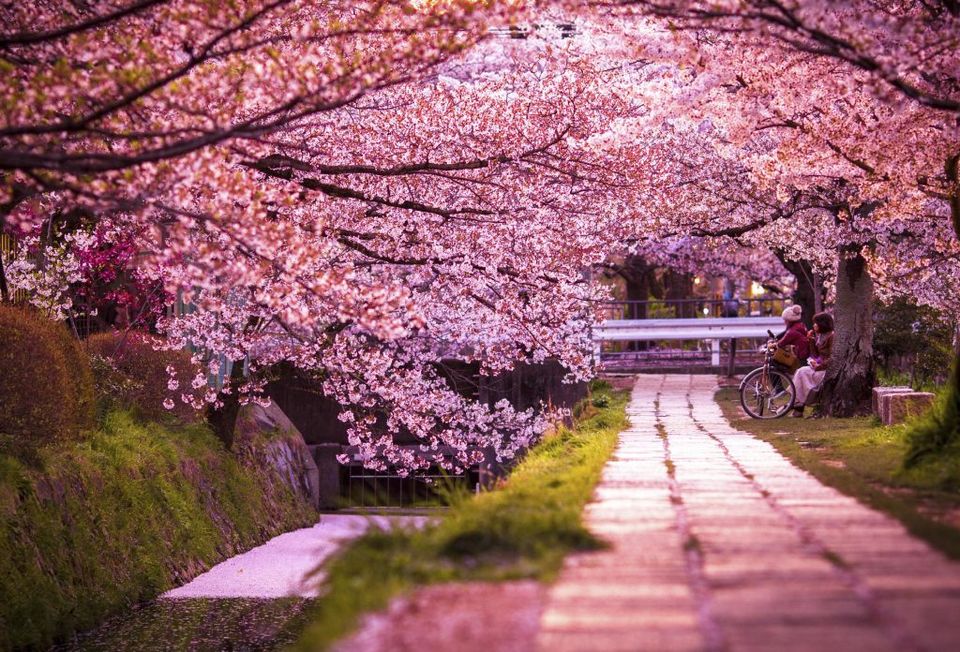 Home to the rare cherry trees, Japan boasts of unending rows of the aromatic pale pink flowers, making the place look right out of a postcard. The cherry blossom season runs each year from February to May. Blooming buds brings with it waves of tourists.
Each year, Japan witnesses the highest number of tourist visitors during this season. This is a two-month-long festival in the country, where people come together and organise picnics, musical events among other things. The beautiful arrangements of white and pink flowers along with the backdrop of Japan's constant beauty makes for a perfect frame for your pictures. Here is a detailed cherry blossom trail in Japan to help you out to plan your trip to Japan in the upcoming season.
Every year Fukuoka Castle Sakura Festival takes place in the Maizuru Park of Fukuoka. The park shines extra bright with thousands of cherry trees blooming in the spring season.
Best time to go
March 26 - April 3
This park spreads across 30 hectares, is free to access and offers a surreal view of rows of cherry blossom on shading the walker's path.
Best time to go
March 26 - April 3
We have all seen parks with green trees, but this place in Nara has 30,000 pale pink trees on a mountain and all you have to do is be there on time. This is a must-visit place during this season.
Best time to go
April 1st - April 6th
On the Japanese island of Honshu lies the 17th-century castle. This UNESCO World Heritage Site looks surreal with thousands of pink cherry blooming all around.
Best time to go
March 30th - April 6th
The Philosopher's Path, Kyoto Botanical Garden
Kyoto has more than one location for witnessing the pretty setting of cherry blossoms. The famous canal in the Philosopher's Path glows a little extra with pale pink flowers on both its sides. Kyoto Botanical Garden is another attractive spot for the season.
Best time to go
March 31st - April 7th
With an old castle, white-flowered trees everywhere and birds chirping, Kenrokuen is a bliss during the blossom season. Spend a day wondering about this beautiful garden.
Best time to go
April 6 - April 11
Miyagawa Riverbank, Shiroyama-Koen Park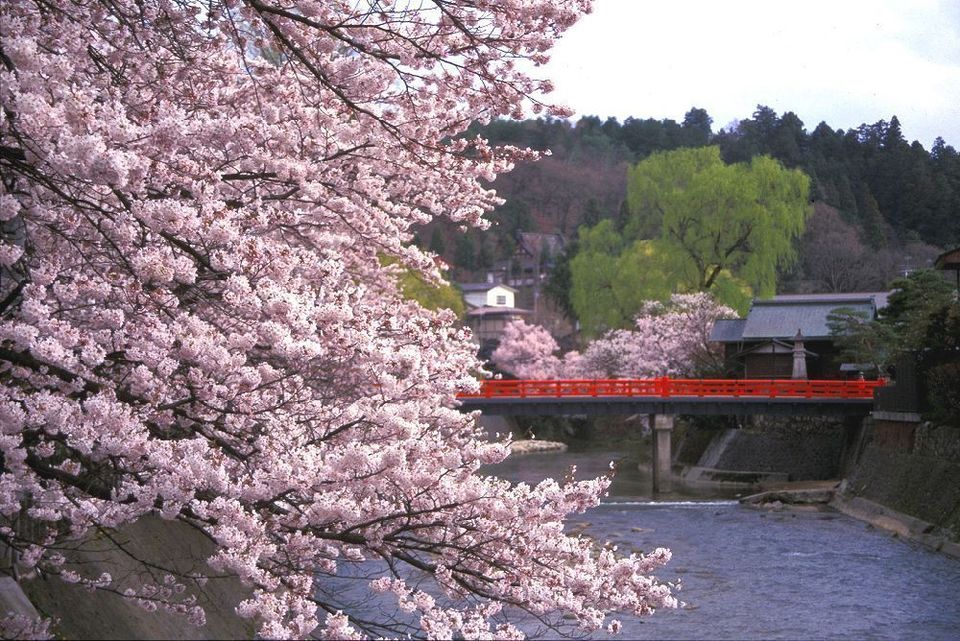 This historically enriched city gets into life during the month of April. Spend your day by the riverbank in the shade of pink blossoms or roam in Shiroyama-Koen Park to enjoy the beautiful sight of the season.
Best time to go
April 16th - April 21st
Head straight to Lake Kawaguchiko to get the most amazing view of Mount Fuji with the flowers. The stunning landscape is a sight to behold.
Best time to go
April 6th - April 22nd
Shinjuku Gyoen, Ueno Park, Chidorigafuchi
These parks in the capital city have some of the best views in Tokyo. These are all dressed up in pink ready to welcome you during this time of the season.
Best time to go
March 28th - April 5th
Hirosaki Castle in Central Park
This castle park in Hirosaki has a 17th-century castle. With ancients walls hanging off the walls one cannot help but admire the beauty of cherry blossoms grown all over the place.
Best time to go
April 24th - April 30th