It was just another weekend on the way and needed a break from hustle of the city & we headed for coorg a few hours drive from Mysore..This tiny place holds a lot in itself to explore and unfold the scotland of India.
We opted for a homestay on our first day in coorg away from the city of coorg amongst the plantations and greenery of the valley.It was so realaxing.So the first day was mainly to explore the nearby area of the homestay and find peace and relax after a long tiring week.The tiny houses as they seem from the top were just like an imaginary fairly tale world and the chilling weather made us so in need of a hot cup of coffee..we strolled around and enjoyed around the nearby small shop huts.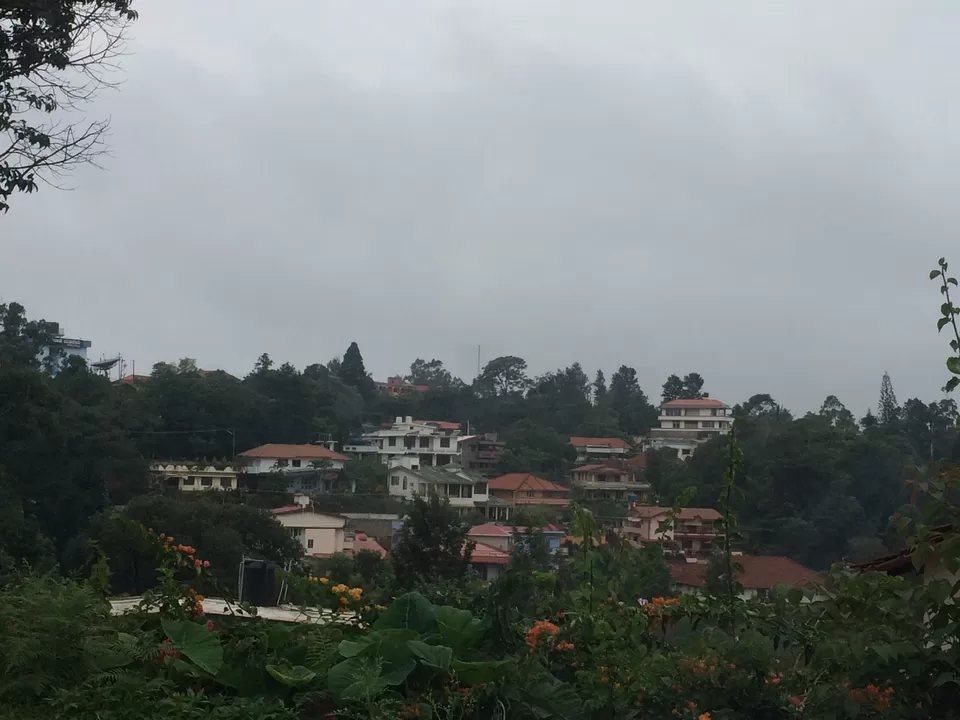 Next morning we headed for the abbey falls..After a walk of 5-7mins from the parking area we reached this beautiful place although it was kind of crowded because we were late but you can enjoy the beautiful falls peacefully if arrive early morning.there are shops nearby the falls where you can enjoy coconut water,coffee & snacks to satiate your tummy.o yes the corn is not to forget and a must eat in the cold weather there.It was May & yet it was very cold in coorg so carry clothes accordingly.atleast full sleeves is a must.
and if you are a nature lover..you will definitely spot these beautiful colourful creatures around & variety of birds and coconut trees full of coconut making the child in you jump with joy to climb and pluck one of them.
Near the falls there is bridge that was temporarily closed then but provides a beautiful angle for falls and pictures and connects one to the forest other side.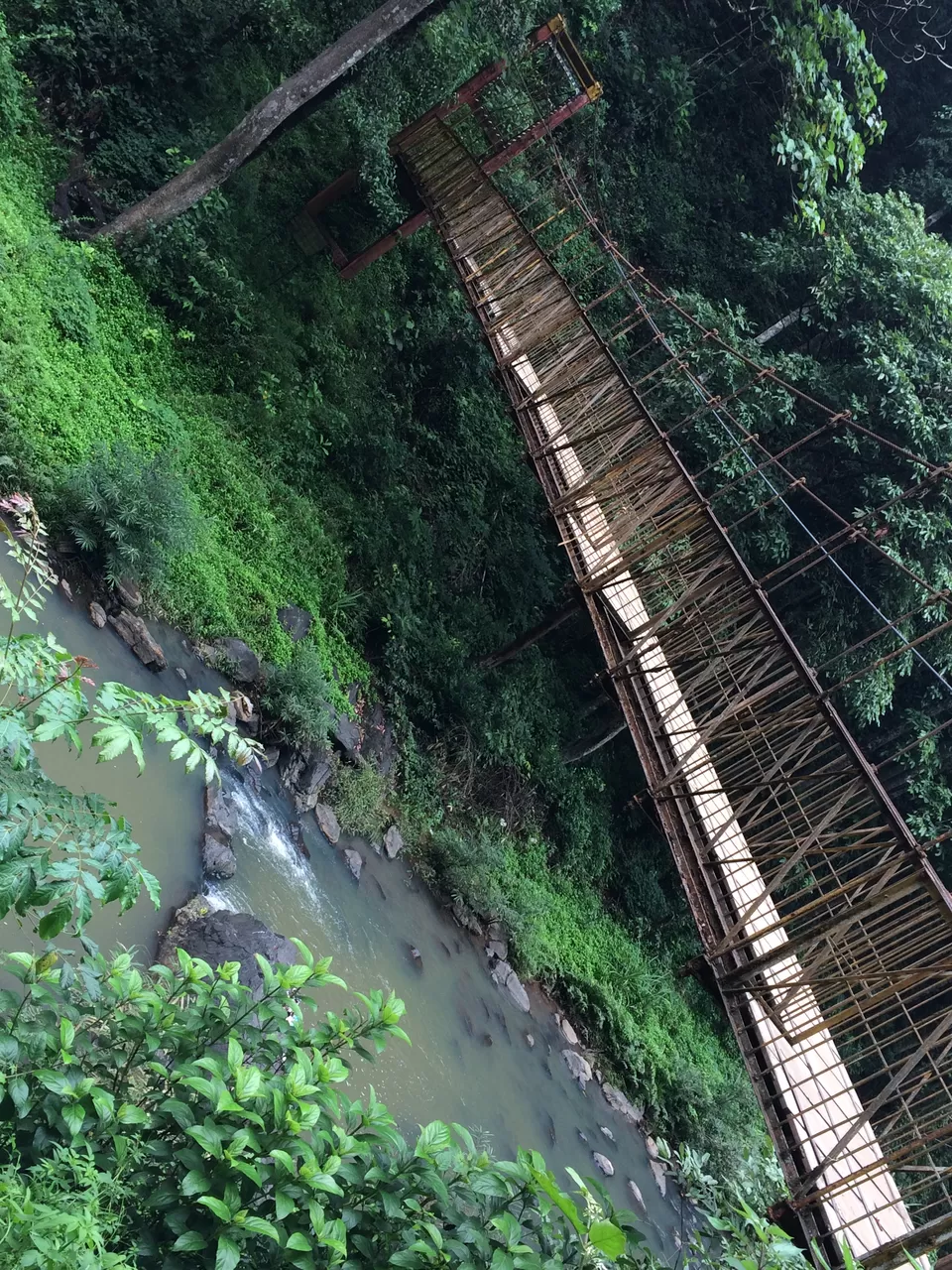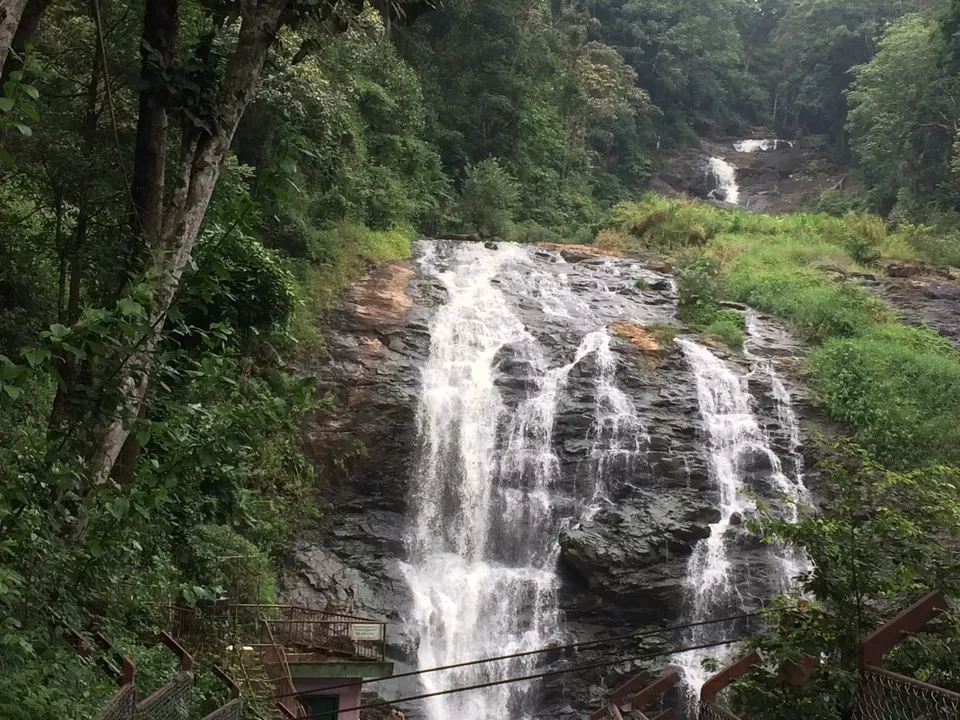 the Milky white water is eye catching..you feel to get drenched in it..only thing weather is too cold to make you do it ;)
The sound of water fall can be heard far from a distance & after enjoying this water treat it was time for us to head to our next sight seeing destination.crossing the jungle,the city,the spice plantations we reached this beautiful and one of the best treat to eyes & hence looking at the clouds we just could understand why this place was termed as scotland of India .It was majestic..something I cannot be define in words..clouds just passing by and making you feel the breeze the cool breeze is whispering the beauty of this place in your ears..I was just mesmerized..& I think this was the best sight seeing spot of coorg.& no doubt shooting of many movies is done here making this a hot spot for bollywood romantic songs.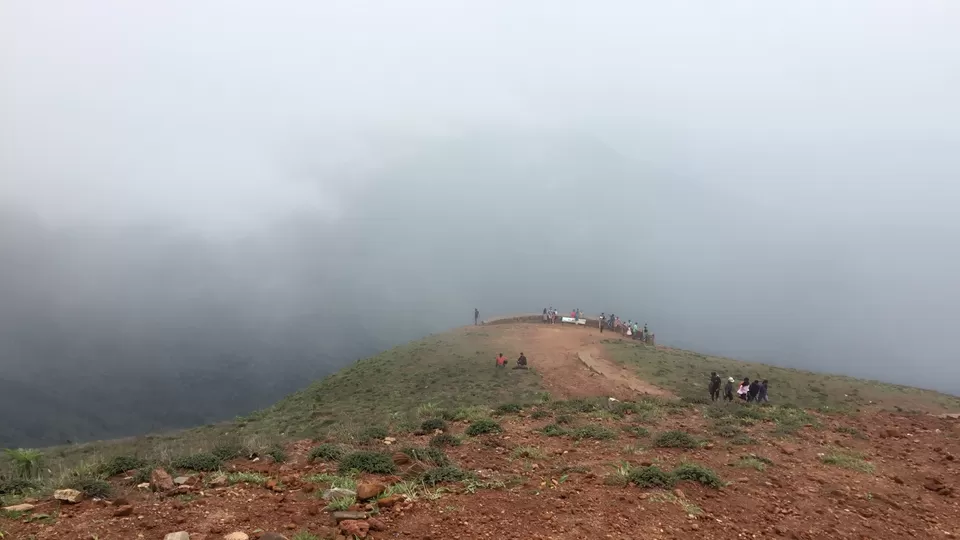 To add life to this beauty there was a group of guitarist playing romantic songs and making everyone feel 'LOVE IS IN THE AIR'It was truly worth visiting place.Although it is situated on a hill and one can reach after a climb of atleast 10mins but trust me the view is worth giving trouble to your legs..Make sure you wear proper shoes for this small trek else fancy sandals may torn off on the way itself and the path is rocky to reach so you cannot even think of climbing bare foot.GET GOOD SHOES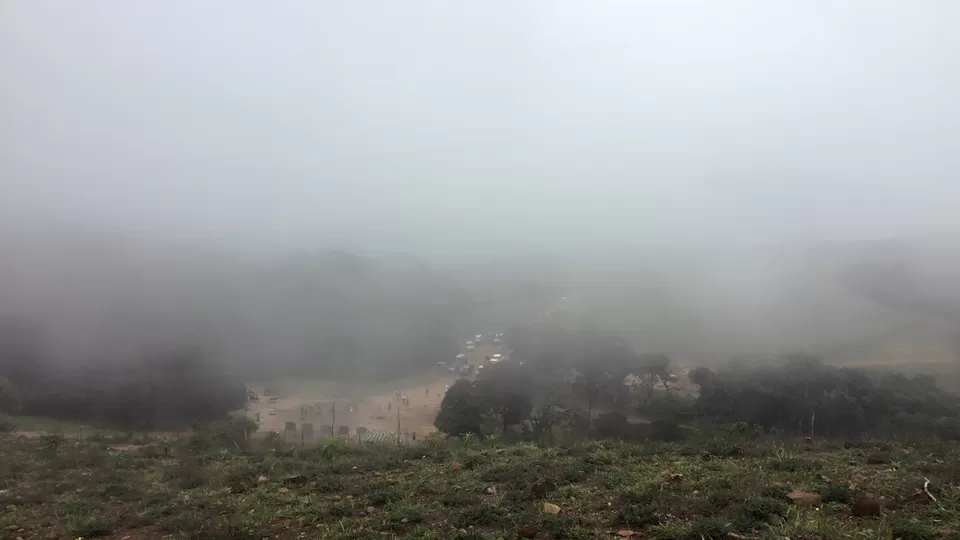 After spending atleast one hour here..we headed to see the spice plantations that were one the way...coffee,clove,betelnut,cardmom & all that Indian spices are grown mostly organic.The red beans od ripe coffee and plucking of them can be seen & enjoyed..there were many small coffee huts(very cheap)you can drink as well purchase coffee powder or beans from these..then we headed for home made chocolate factories..In coorg main market,everyother shop makes home made chocolates..you can purchase from anywhere so we just parked our vehicle and roamed around in the market to get the best deal.There were many shops of spices,pure cold pressed coconut oil etc.I bought many spices not powdered & oils as they were very pure amd fresh.Hand made soaps were also famous there.
In search for the best deals we ran into this food outlet to give our stomach a break from hunger and ordered thali(veg)the food was good thats why I posted the picture and they refill it also if you want.This all you get in the main market area of coorg..coorg is very small so you wont find difficult locating places.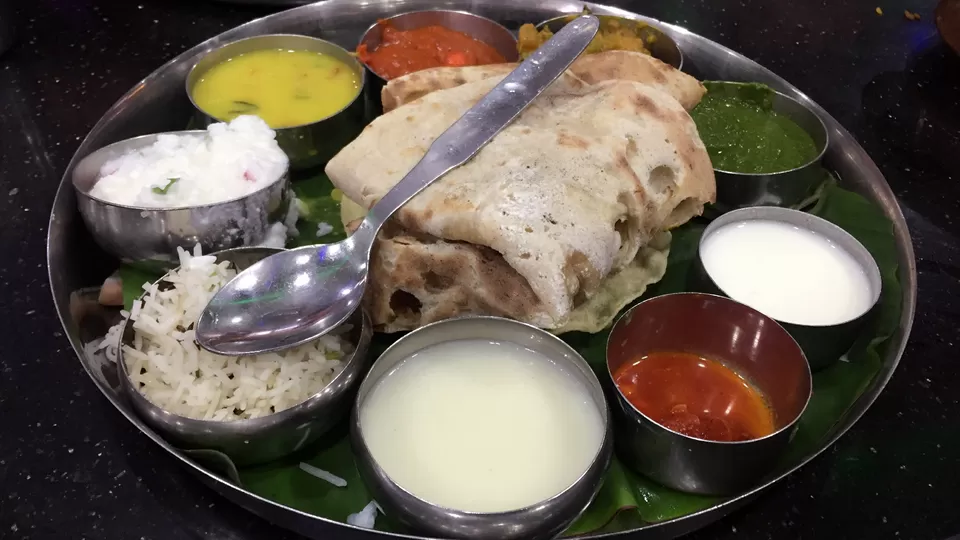 after heavy lunch we saw a big shop mentioning'coorg home made chocolates.The shop seemed lucrative as it had wide and huge display of hundreds of varities of chocolates..
It was all chocolates smelling around & the best part was that they give you testers of all chocolates that means you may taste any chocolate as many time as you want just make sure you buy something from there..they also had seating facility and water to avoid sugar rush..inspite of the heavy lunch I could not resist tasting all the chocolates..I loved the dark rum flavoured one..we bought a few boxes of various flavours..the packing was also done well in attractive boxes..So after this "heavy meal of chocolate".We headed to our next destination local sightseeing spots nearby..although there is one elephant farm also where you can bathe with elephants but we had no time to got there..On our way back we halted at eye catching cafe..named "the big cup"we decided to take the last coffee sip before leaving..I ordered cafe Mocha & trust me this was the best coffee I had in my entire life..I never again got that taste of mocha ever..so it was worth the stop.I am still in search of that taste.so having that we came back home with the scenic memories and chocolate aromas of coorg.