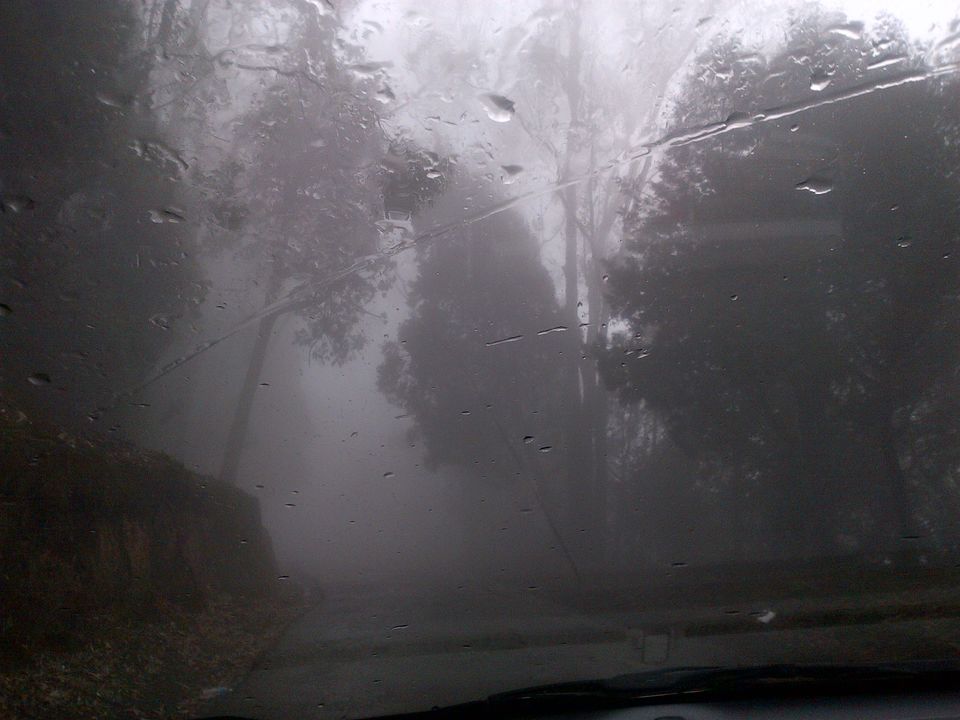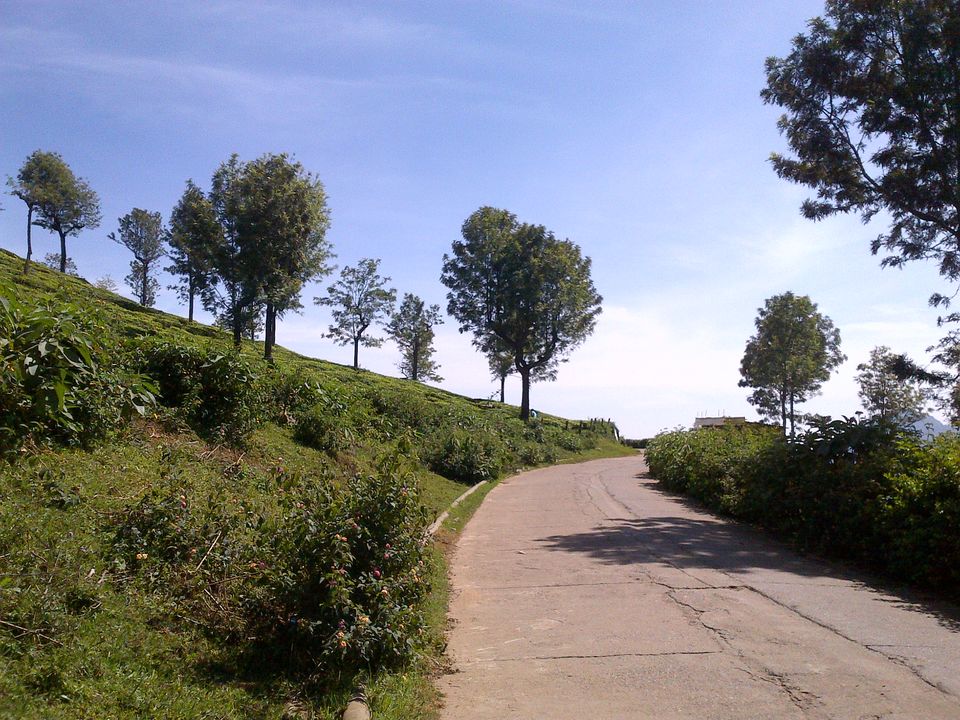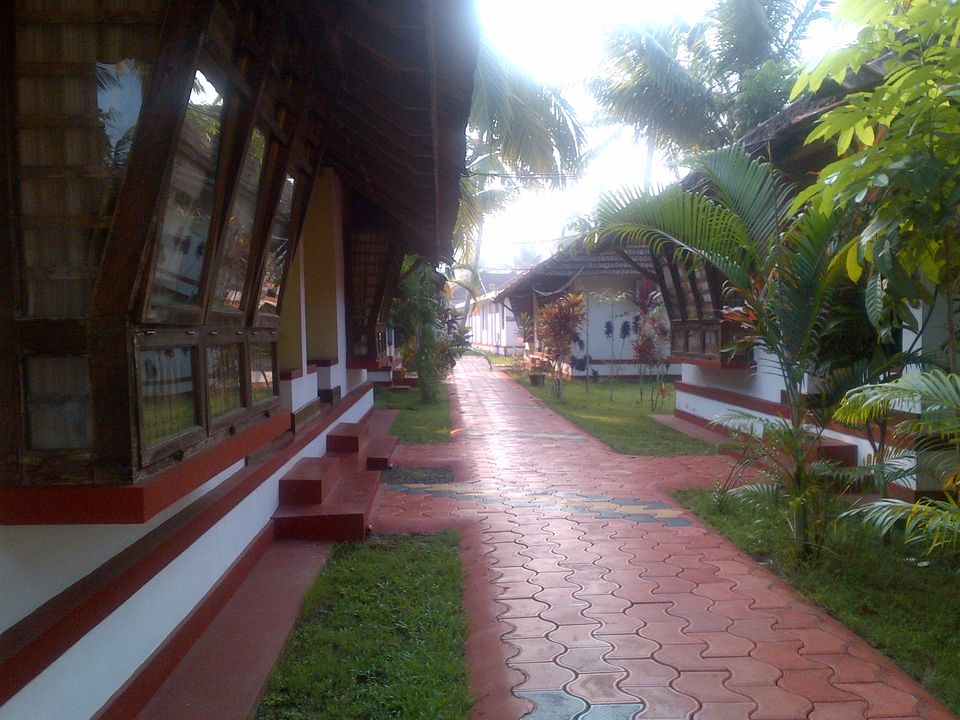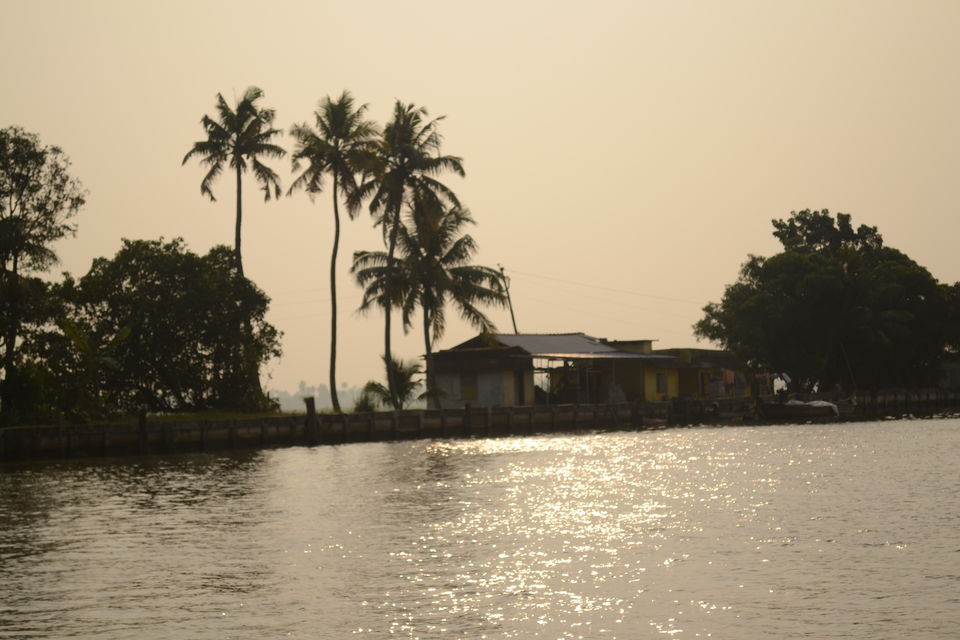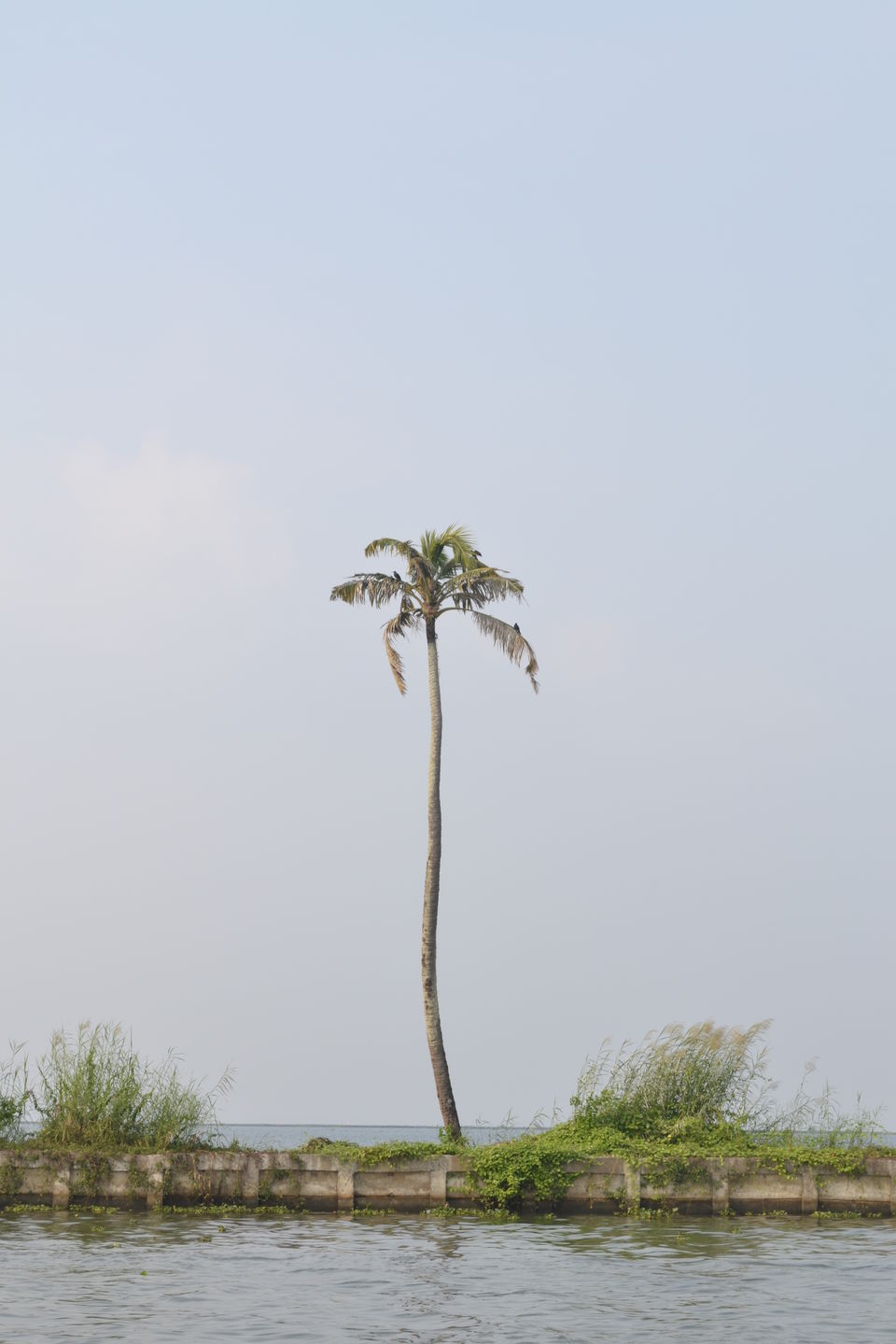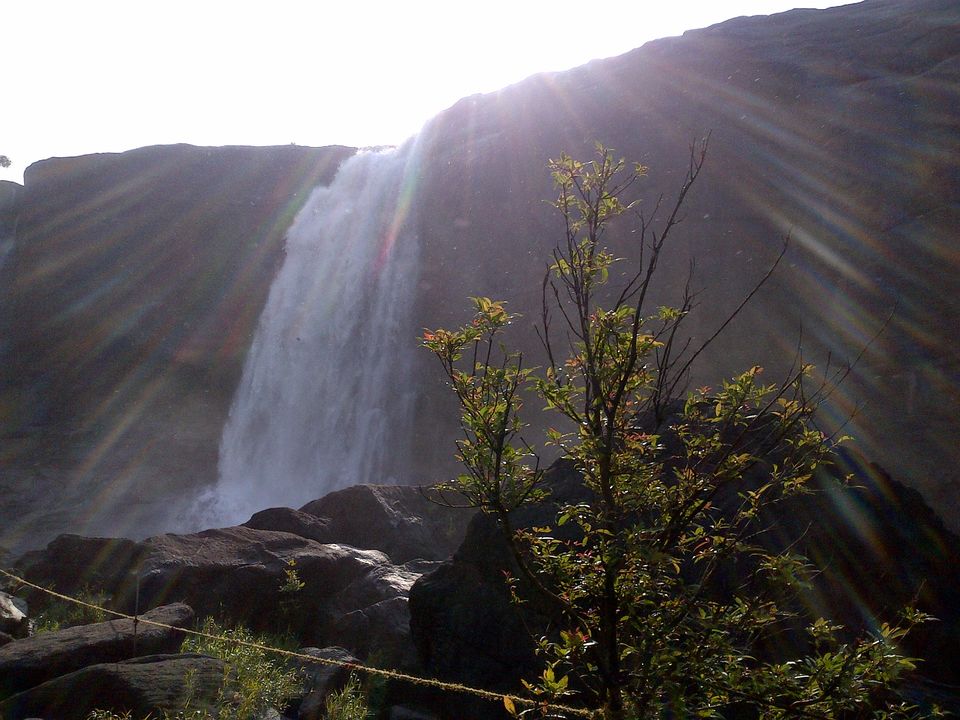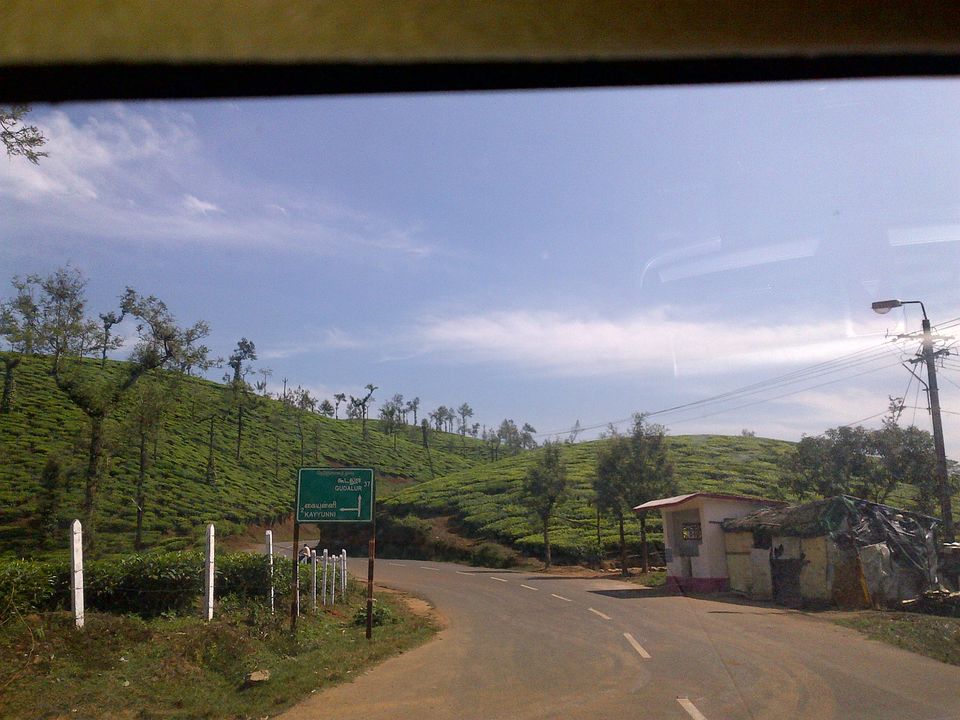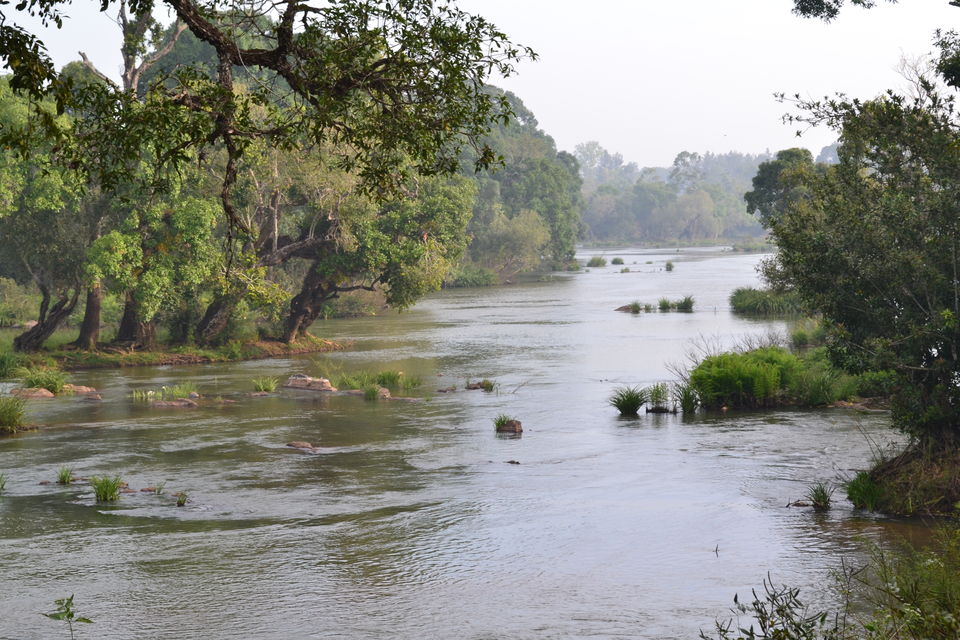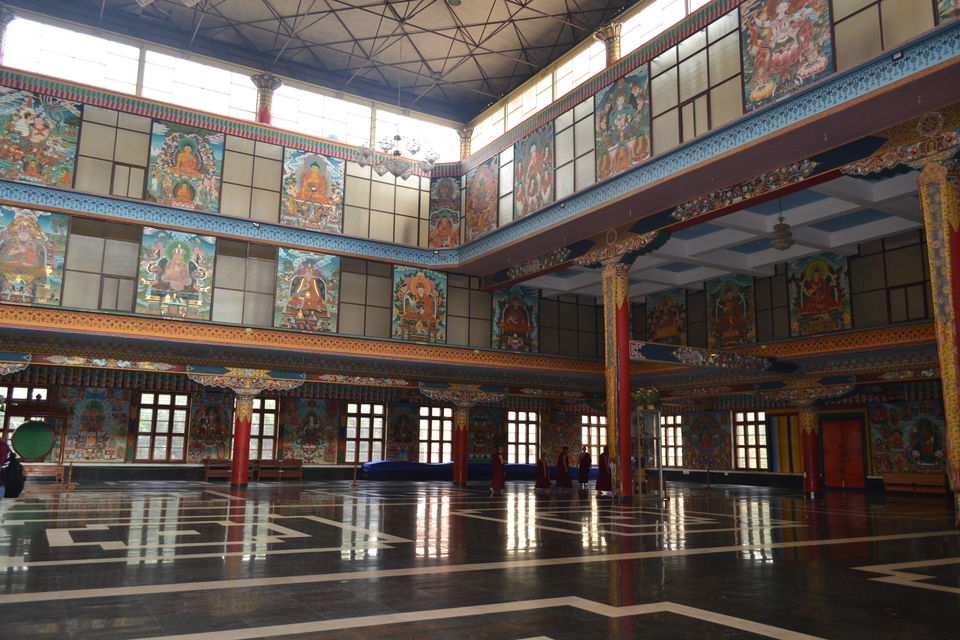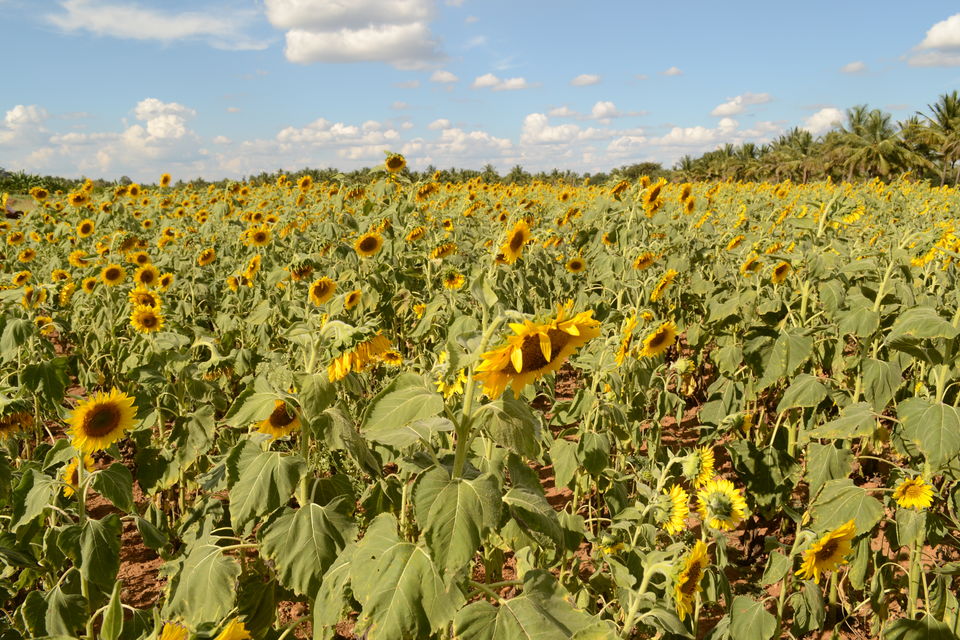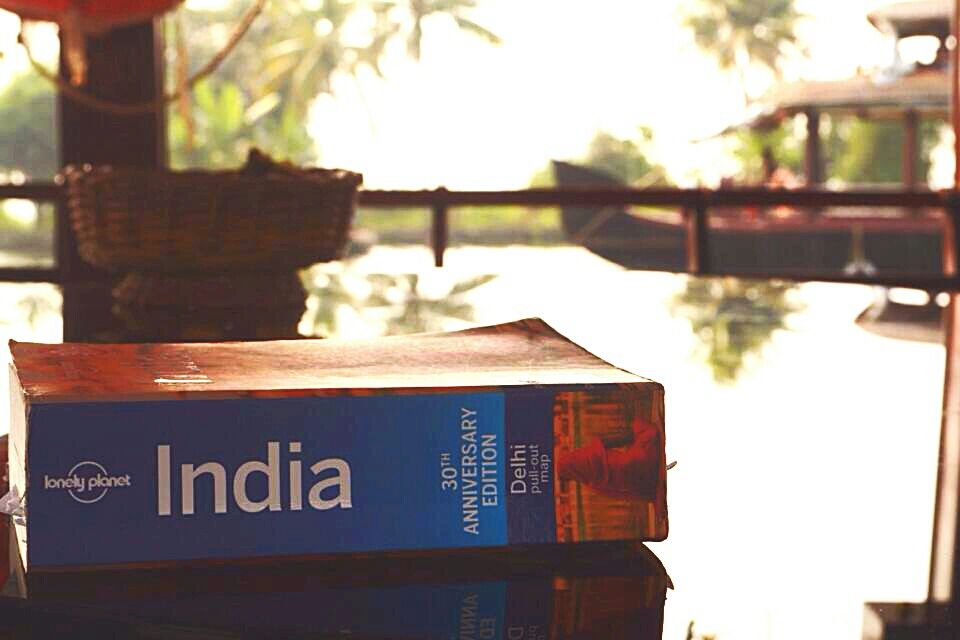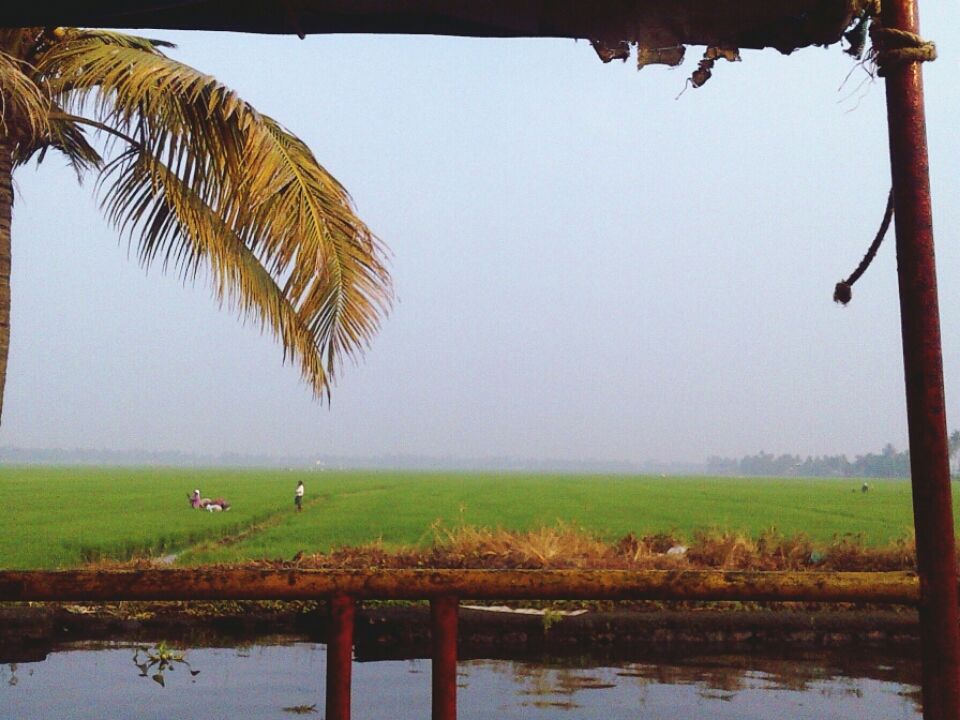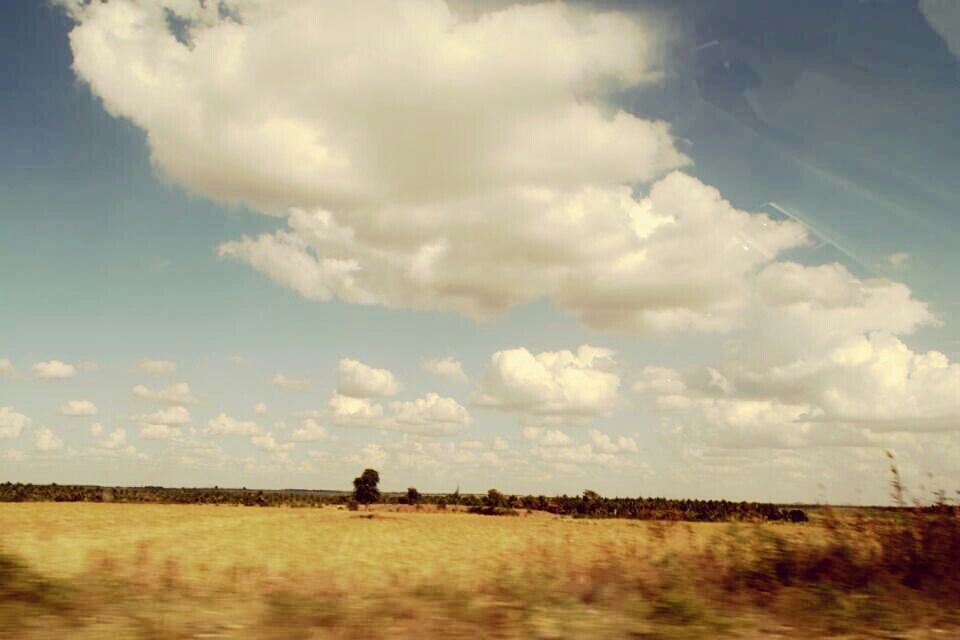 #TripotoTakeMeToSandakphu
Deciding on where to go for our first trip after marriage was both exhausting and exhilarating at the same time.So many places were decided,so many places vetoed because of various reasons.Plus me and my would be husband at that time could not agree on one place! I wanted beaches and he wanted to be as far away from it as possible (he is in navy :p).He wanted landscapes and mountains and I being a big beach bum just wanted a beach around.
So one night to put an end to our woes he suddenly messaged 'ROADTRIP' to Kerala.And I was like why not.So we set out making a plan combining places with the beaches and the mountains.It was a perfect combination of what we both wanted.
Finally the day had come to embark on our very first roadtrip together.We started off from Mumbai with no reservation in place as our main aim was to cover as much distance as possible before the sunset.We were planning to stop whereever we could find a decent place. We managed to reach Hubli which is 577 KM by road. We managed to find Kamat Yatri Niwas which turned out to be a quiet pocket friendly place to manage for the night. Which was exactly what we were looking for.
Day 2:: Hubli to Coorg
Distance:460 KM
Our next destination was Coorg.There we had already booked accommodation in Daffodils(dreamland) Homestay. We reached late in the night and the owner personally came to get us as we were not able to locate the place.The stay there was very comfortable and food was good.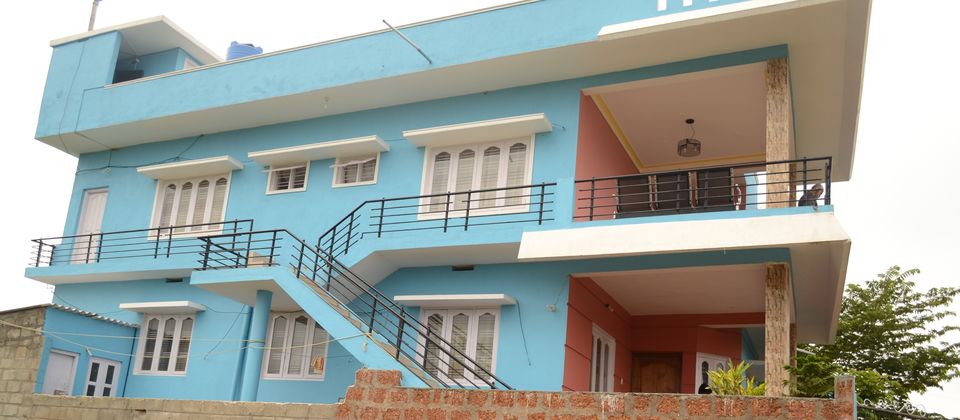 Day 3::In Coorg again!!
The next day we asked the owner about the places to see around and he suggested the Namdroling Nyingmapa Monastery or the Tibetan Monastery.It hoses monks and students.The 40 ft tall golden Buddha statues are the major attractions.Apart from the calm and peaceful surroundings there are shopping centers near the temples where one can shop for traditional TibetanAfter spending few hours in the monastery we headed out to our next destination - Dubare Elephant Camp which is 17 KM away.If you love elephants then this is one place you must have on your wishlist.We came across it on internet while planning our trip and decided why not.It is located in Coorg district itself.You have to park your vehicle outside the camp and a boat takes you to where the accomodation is based.The place is fantastic and offers a lot of activities to make your trip memorable.
In the morning we were taken on a safari cum nature walk by a naturalist provided by the camp.He explained about the place ,the birds,the animals found there and the general vegetation.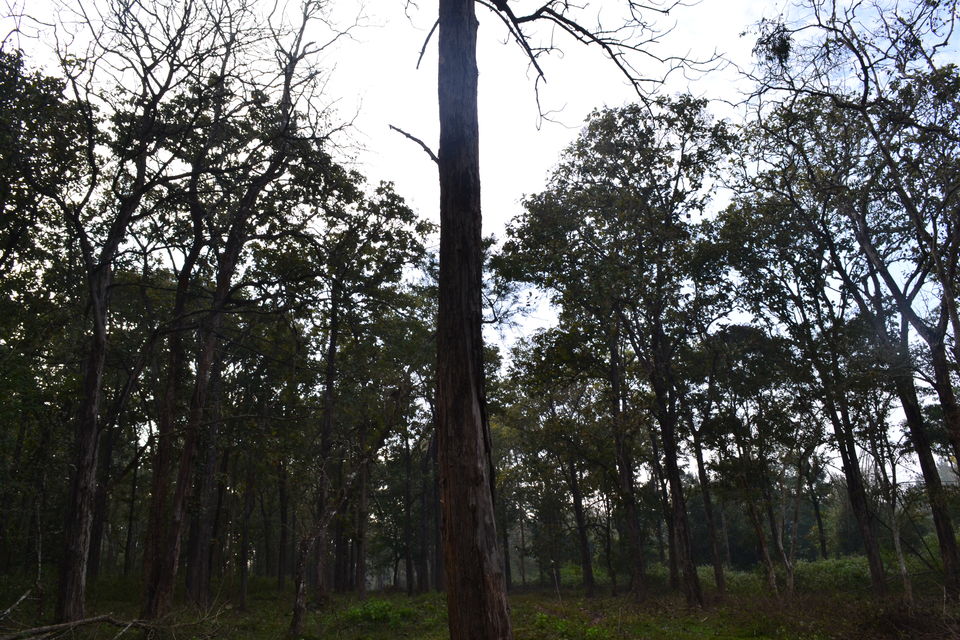 After that we were taken to elephants area.Here you not only see the elephants in their habitat but also get to interact with them.You can see them getting a scrub bath and also join in with mahout to help him out.
Learn how the elephant food is prepared and how they're fed(you can also feed them).You can take a elephant ride in to the Dubare Reserve Forest.Meanwhile, you can also try out a coracle ride. These are circular rafts which give you a great river Kaveri experience.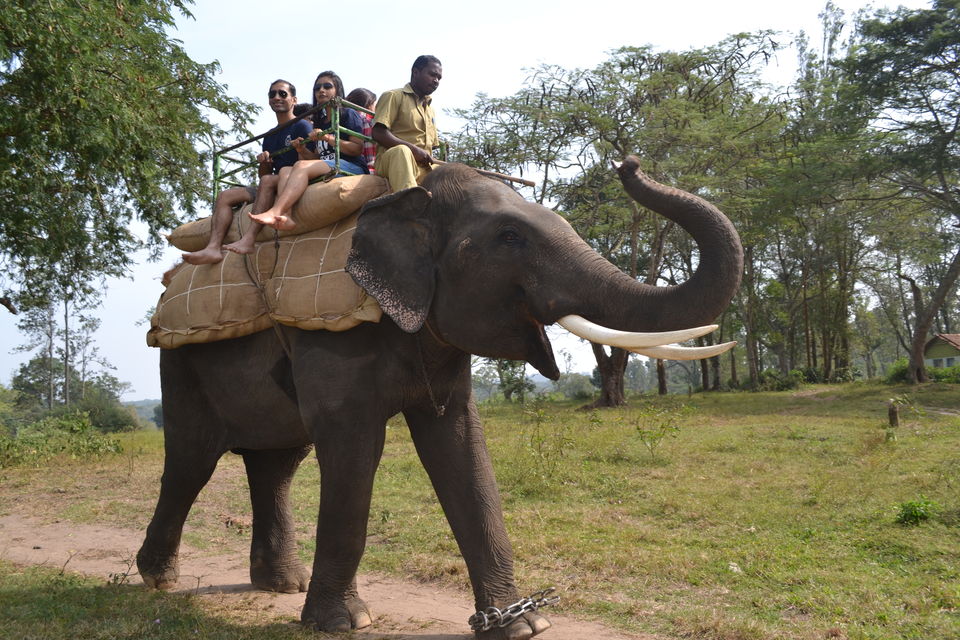 The day ended by a campfire being lit in the night especially for us and we went back to our lodge happy and satisfied with days events to look forward to more experiences to come our way.
Day 4::Coorg to Wayanad
On the western ghats in southern India there is a little green heaven called Wayanad.It is the coffee-tea heaven of God's Own Country.All the way till this place there was nothing but greenery and a beautiful drive!
The distance covered was around 116 KM.We had already shortlisted a place to stay in wayanad -Wayanad Blooms which is a little outside the city but worth it.Now here we stayed in a Tree House!!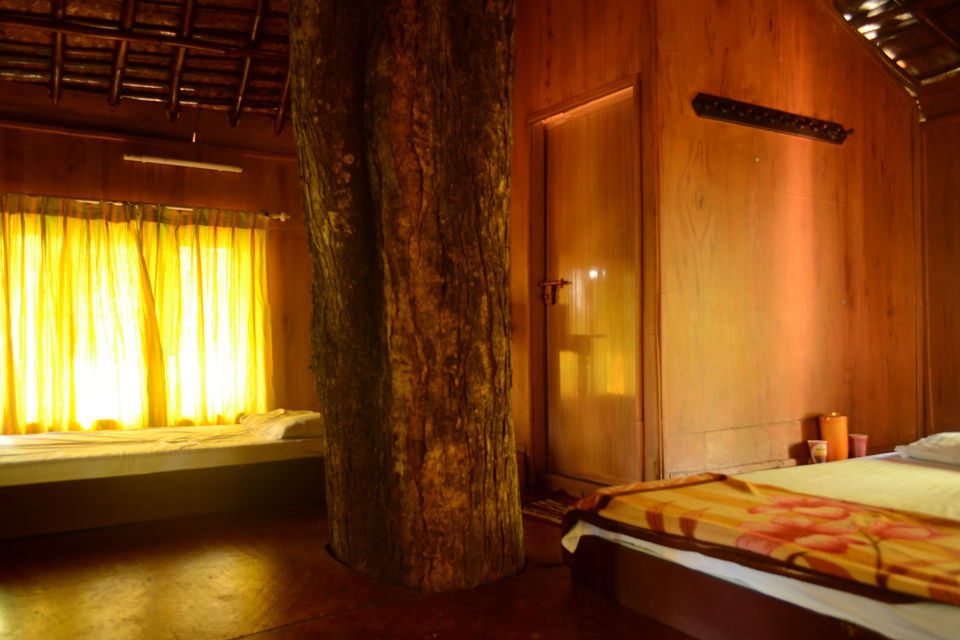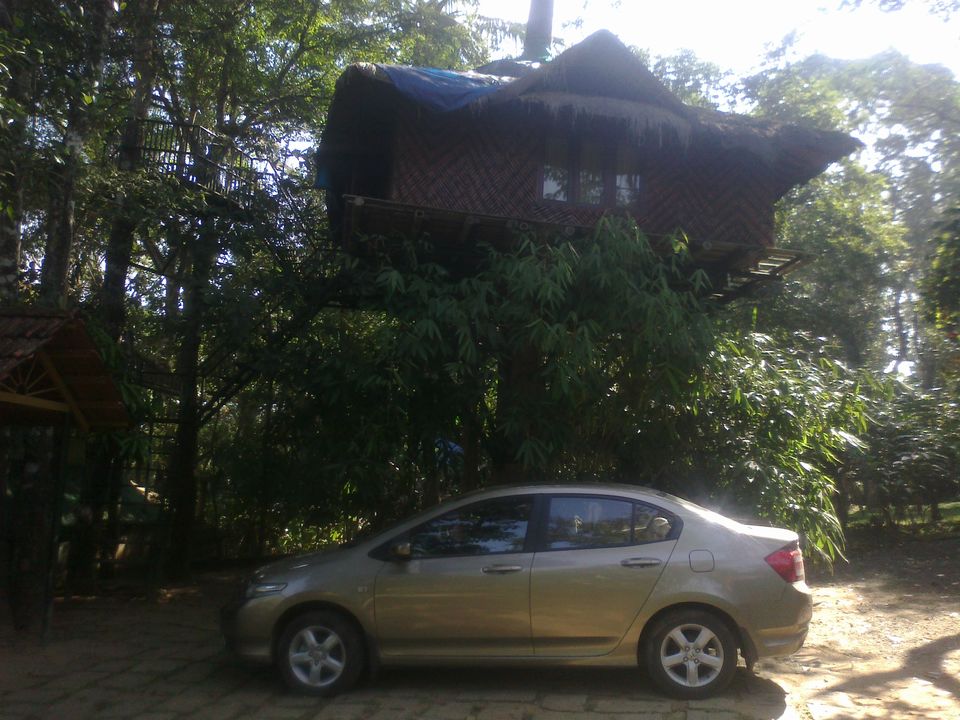 Day 5::Wayanad-Edakkal caves
From wayanad blooms the caves are around 23 KM.You have to trek to about 4000 ft up a mountain to reach the place. The caves are replete with various etchings and prehistoric line drawings.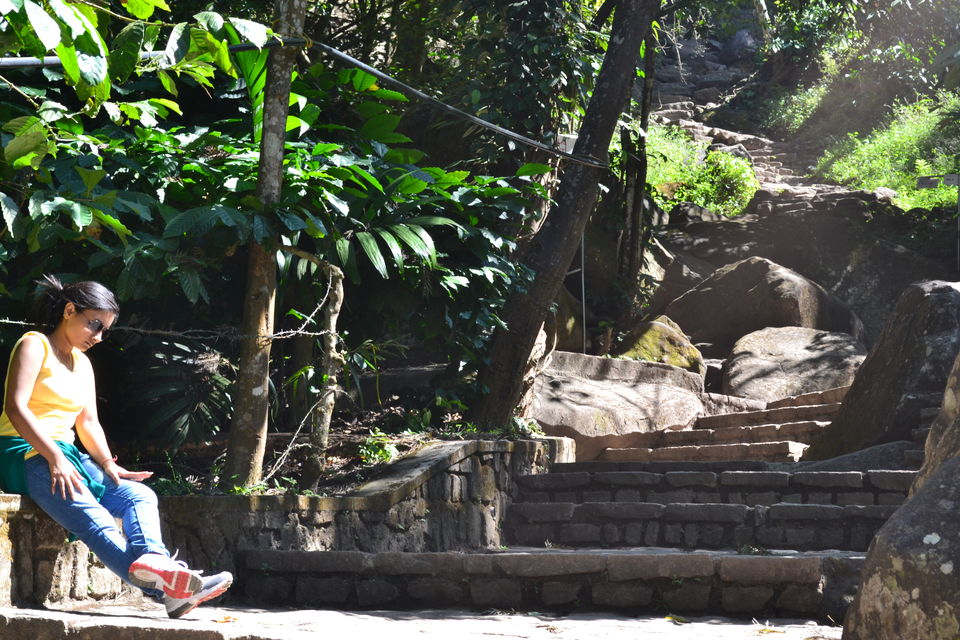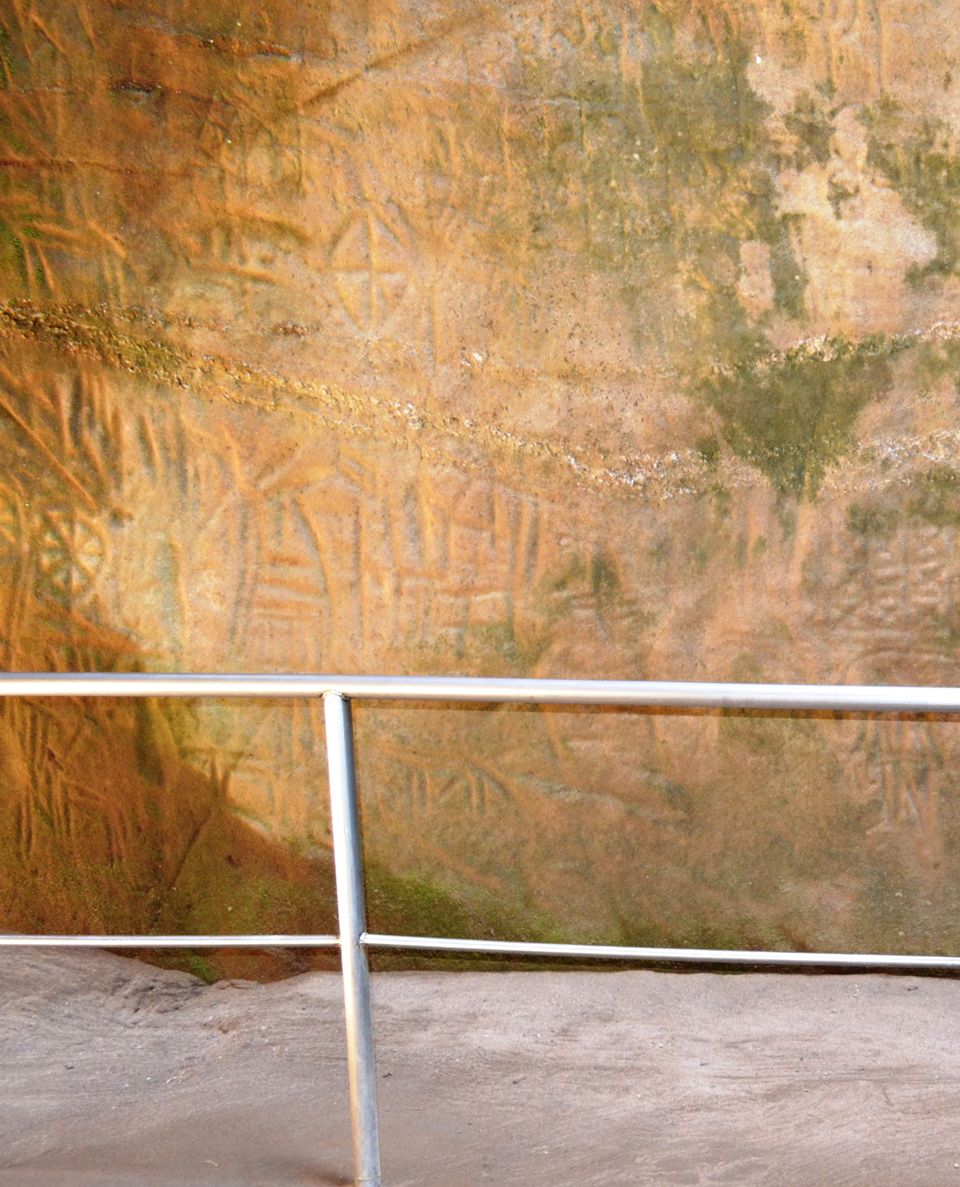 After this we headed to our stay for the night -The coffee county resort.It is in midst of a coffee plantation and the sourroundings are filled with greenery.Cottages are designed to give a tree house feel.
Day 6::Coffee county walk and then head out to Athirappilly.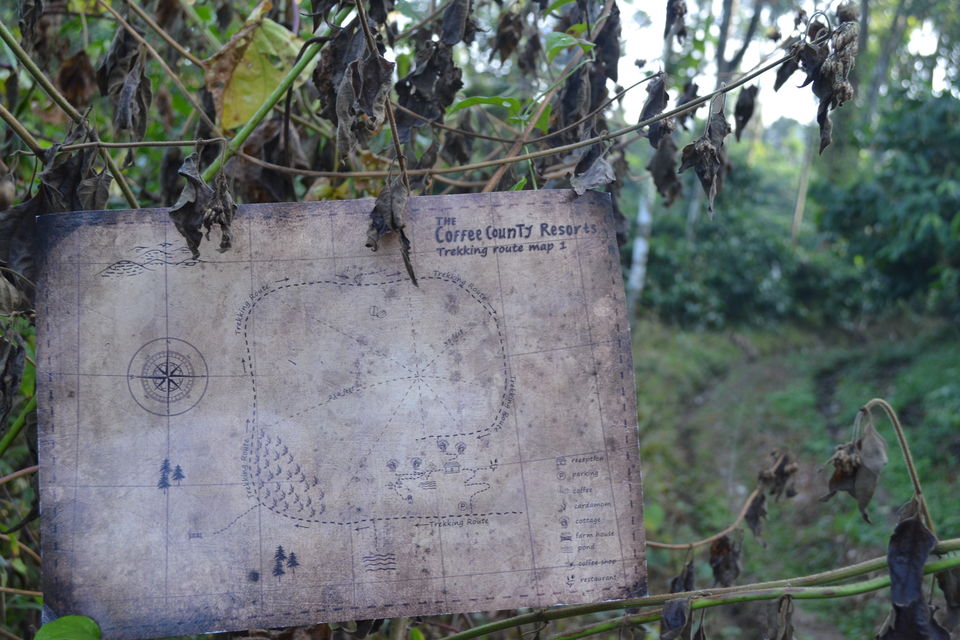 This trail was provided to us by the resort itself.The early morning walk through the coffee plantation really woke me up(not much of a trek person).It was a beautiful trek and we came refreshed and a magnificent coffee waiting for us.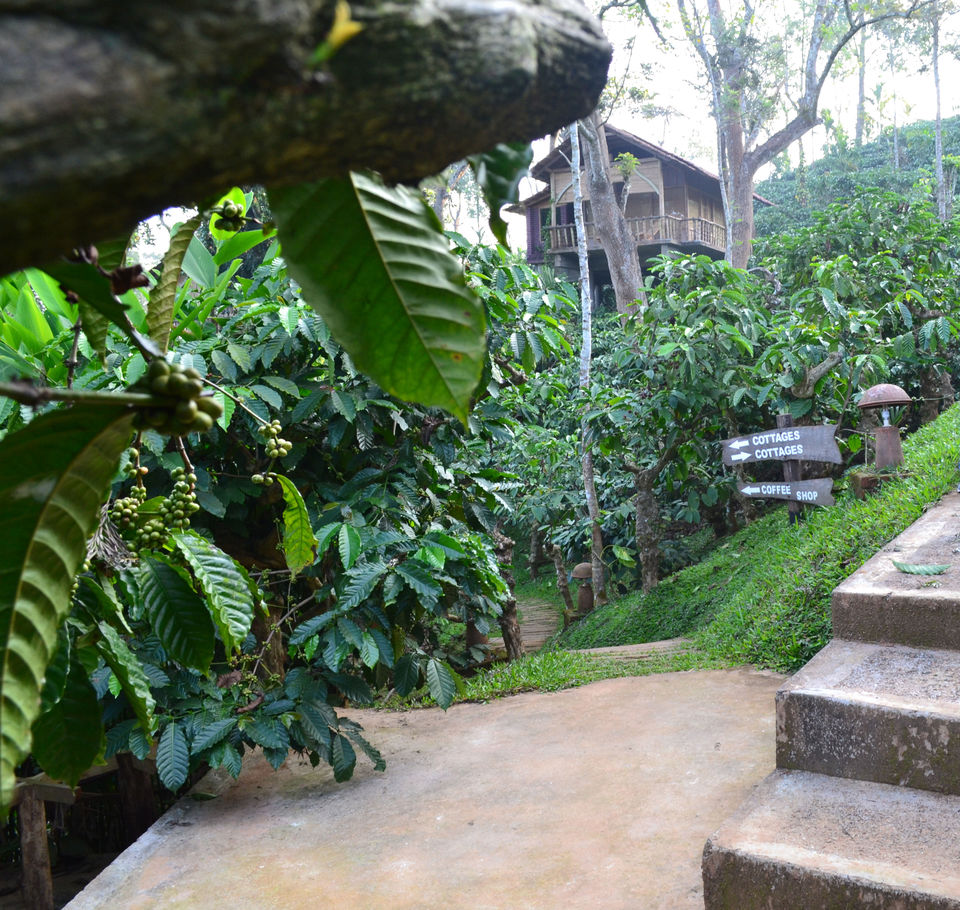 After this moved on to the next place which is athirapally.The distance covered was around 247 KM and ended up reaching KTDC sometime in night.It is situated very close to the waterfalls.
Day 7:: Athirappilly waterfalls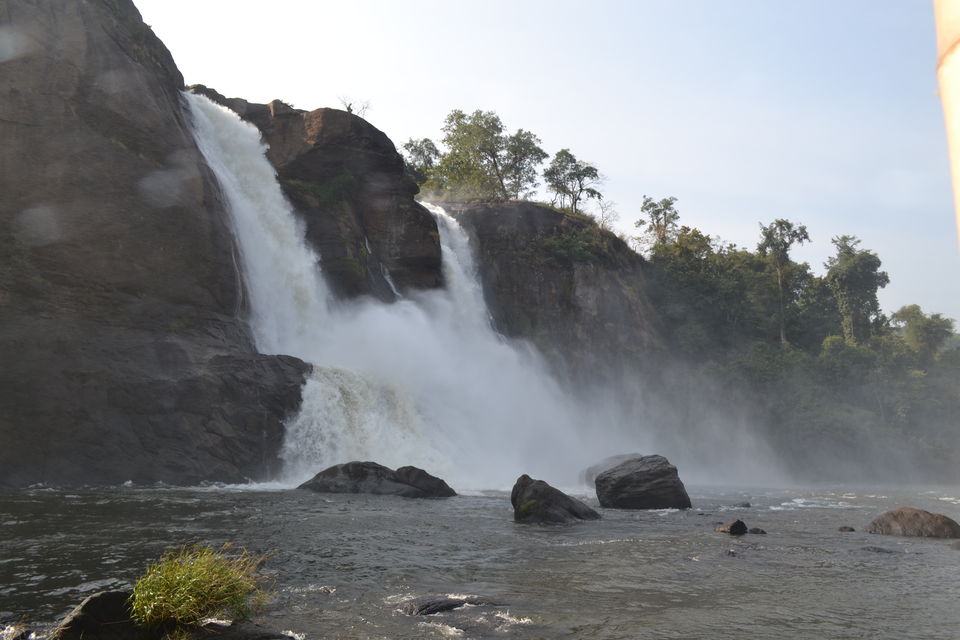 This waterfall is one of the major picnic spots of Kerala. It is 80 feet high and located exactly in the forest area.Athirapalli Falls is the largest waterfall in Kerala and is nicknamed "The Niagara of India".It is a good trek down to the falls and the view is breathtaking!
We spent quite a lot of time in the waterfalls and wanted to explore this place more.So we extended our trip by one more day.We roamed around the place and ended up going toa water theme park-Silver Storm.As always water parks are fun!The rides were decent not too extravagant plus we just wanted to relax and enjoy our day.So all in all a day well spent!
Day 8::Heading to our ultimate destination-Alleppey!
We headed out to 'Venice of the East' which is about 120 KM from the falls.Alleppey ,also called as Alappuzha,is the hub of kerala's backwaters and home to a vast network of waterways and houseboats.The stay here ofcourse was in a houseboat for a day.We checked-in in our houseboat which was exclusive to us(Bigger boats are also available).You can see the amazing flora and fauna of the backwaters in Kerala.Also you can experience the village life along the banks.The whole ride in the backwaters is one which i will cherish forever.By sunset we came back along the banks and food was cooked inside the boat by the staff.The food was finger licking good :D.This was one of Kerala's most mesmerisingly beautiful and relaxing experiences.
Day 9::Kayaking in the backwaters of Alleppey-The real backwater experience!
Houseboat is one of the most commonly transport for experiencing the backwaters of kerala.The bigger houseboats do not go into the smaller canals that a kayak can go into!.If you are the one who likes a little bit of adventure then this is for you!I have always wanted to do kayaking and this provided an opportunity plus i learned how to do it.We took the early morning 4 hour kayaking tour.A mechanized boat was ready as back up.You can see people living in the houses beside the small canals carrying out their daily morning activities, the huge rice fields which seem to have no end, and it is exceptionally peaceful and quiet when you pass through these, the experience is just mindblowing!! Our operator also arranged for us to have breakfast at a locals place.
After this we headed to one of the massage place to experience the ayurvedic body massage.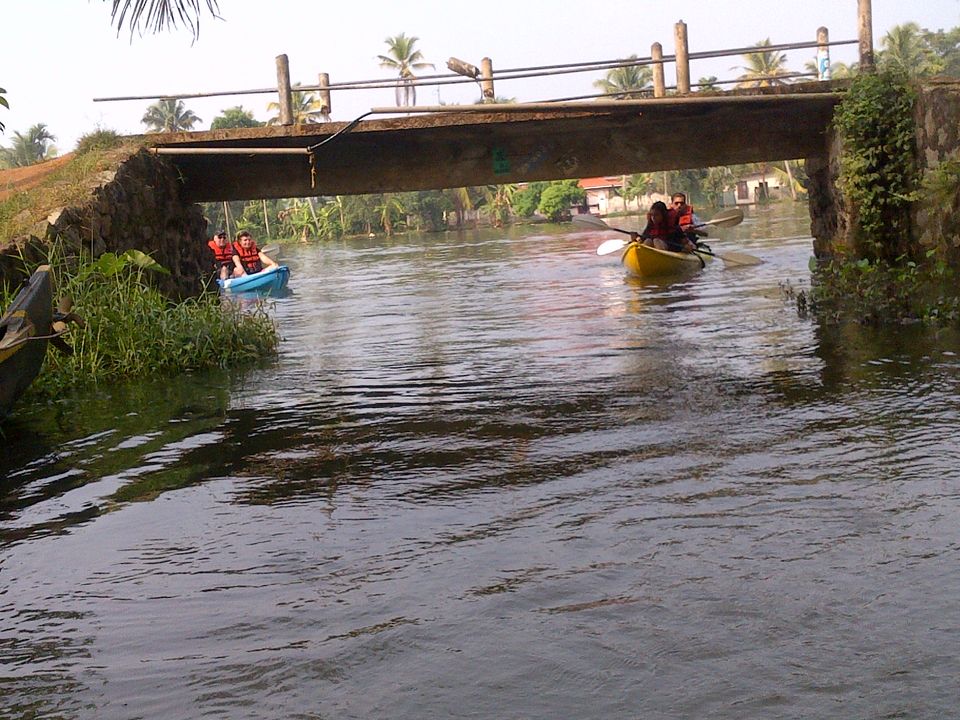 We came out refreshed and headed to our new stay for the night-Coir Village lake Resort.It is situated at Thrikunnapuzha, a small island lying along the backwaters of Alleppey, with lakeside bungalows .It is right inside a village and located on two small islands.Good place to unwind and relax.You can take a walk in the village to see how the people there work/live.They offer some activities also but we were there just to chill out and soak in the beauty.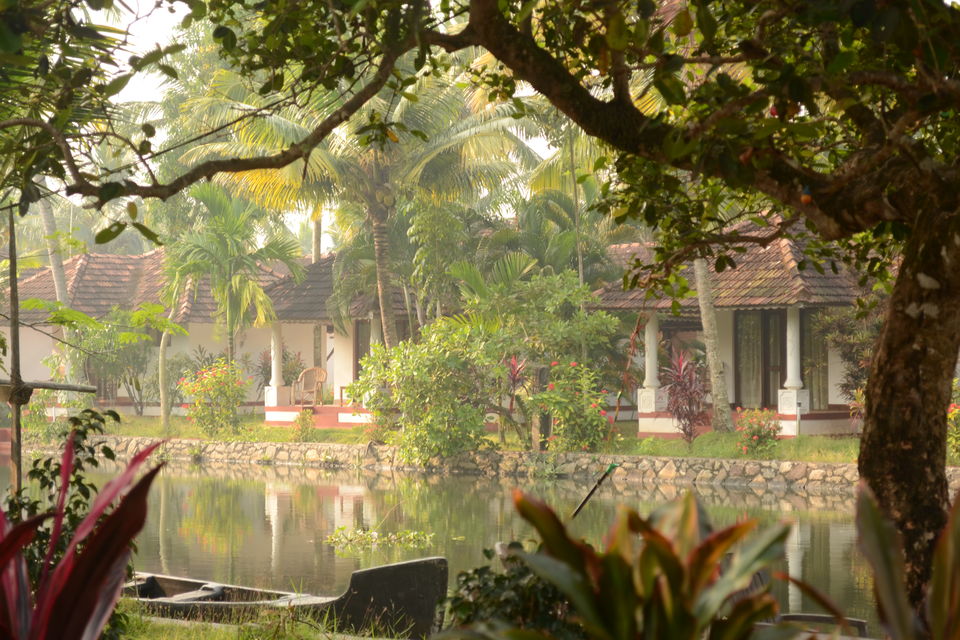 Day 10 :: Heading back-Wellington(Approx.330 KM)
We had an early breakfast,packed our bags and started our journey back towards Mumbai.The first stop was Wellington.We stayed in the cantonment.The journey to the place was good with scenic views along the way.No exploring was done and we kept this day for relaxing.
Day 11 :: In and around Wellington
We made Wellington as our base and visited places nearby.First place to cover was
Coonoor
.It is located in Nilgiris district.One of the major attractions is SIMS park.It is a park cum botanical garden with sloping gardens.You can spend as much time you want.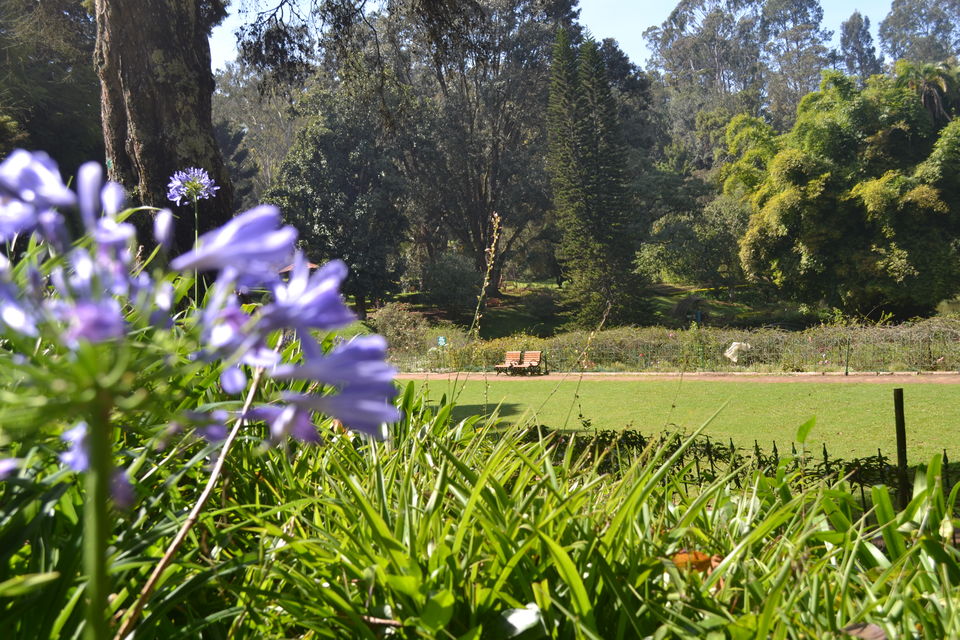 The next stop was a view point called Dolphin's nose about 10 KM from SIMS park.The view is good and you can also see the catherine falls from there.All along the drive tea estates could be seen.We also visited a tea factory "Highfield tea factory".Good experience and we got to know about the tea making process.Also there is a shop from you can buy different type of teas.
Day 12:: Ooty
Ooty is an hours drive from Wellington.A very popular hillstation known for coffee and tea plantations as well as handmade chocolates and spices.nature has been really generous to this place.First stop was the botanical garden which houses variety of plants and one of the major tourist attractions.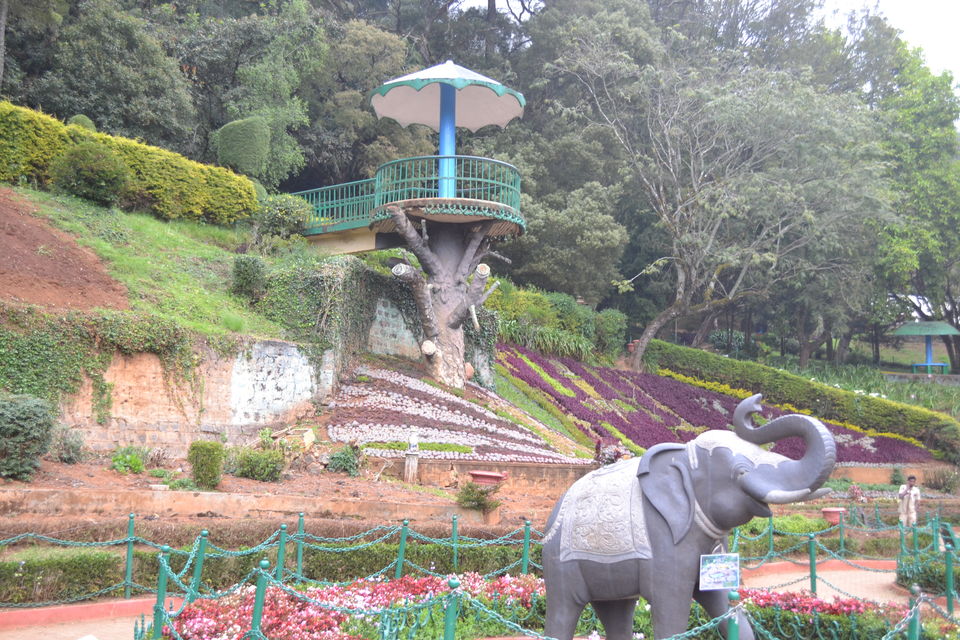 We visited the local markets to try out the delicious handmade chocolates and checked out the spices.We ended up visiting a chocolate museum-which showed the process of making chocolates and had a shop where you could buy them too, a wax museum-decent place to visit if you have time and a thread garden.This was interesting as a whole garden there was made of nothing but thread. Check it out below.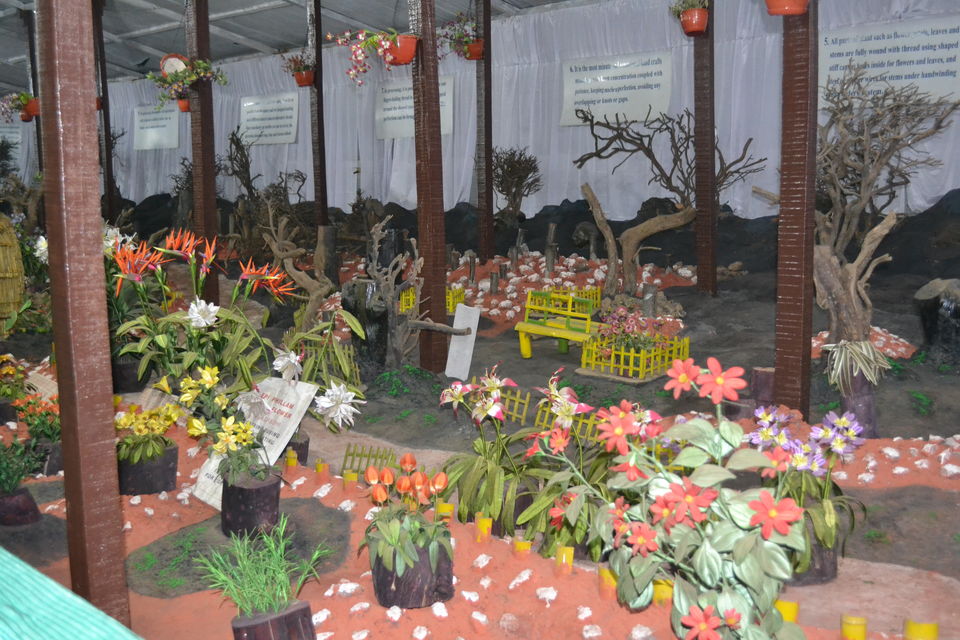 We tried visiting the doddabetta peak but the weather was terrible and it was too foggy to go out there.
Day 13::Wellington to Mysore to Karwar (679 KM)
We started out early morning for our next destination which was Karwar.It is better to stay in Mysore if you have time.As we were short of time we continued our journey till Karwar.But on the way we crossed the Bandipur National tiger reserve in Mysore and stopped at a silk factory -KSIC.It is located in the heart of the city.The weavers at work do everything from spinning, soaking, weaving to finally dyeing the weaved silk.They have a showroom also if you are looking to purchasing some sarees.
We continued our journey and reached Karwar very late in the night.Karwar is a coastal area in Karnataka with beautiful unexplored beaches.Nothing much to do there.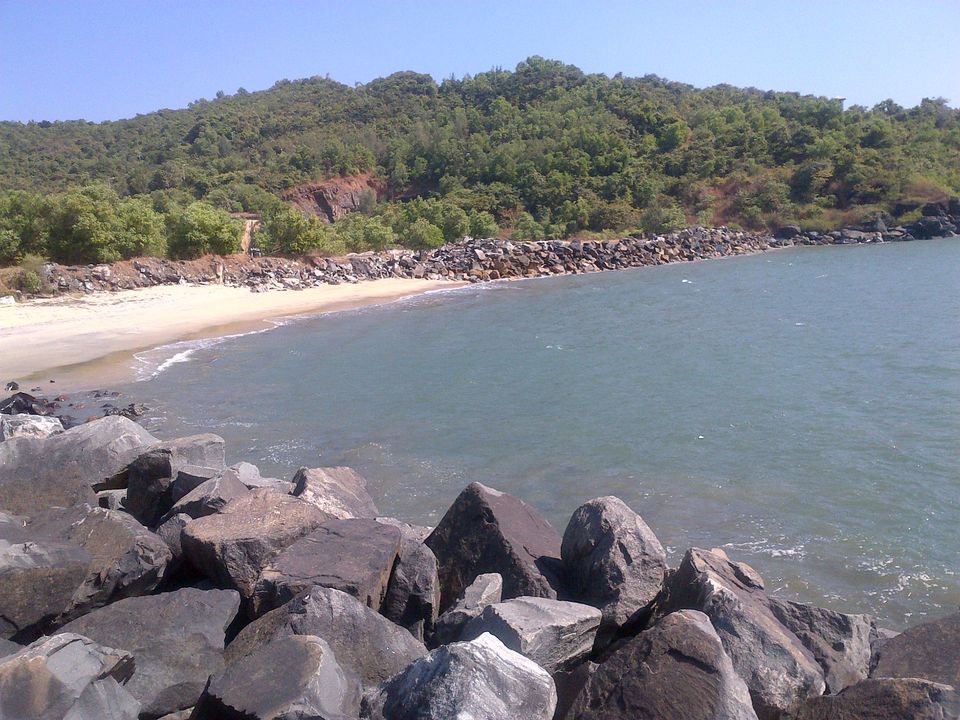 Day 14-15::Karwar to Goa
Mornings were devoted to good sleep and late brunch afterward and checking out the local market.We then headed to Goa which is about 100 KM from Karwar and also our last destination.We kept two days in Goa to relax and unwind and meet friends and to party!
Day 16:: Home sweet Home-Mumbai
The day of returning home and to the mad mad life that lay ahead!
The trip turned out to be great ,we returned home with lot of experiences and good/bad memories always to be cherished and ofcourse lot of shopping!
PS:: Our main motto was to have a roadtrip and visit as many places as possible keeping in mind the time and budget constraints.So we might have missed out on some famous restaurants or view points or must visit kinds.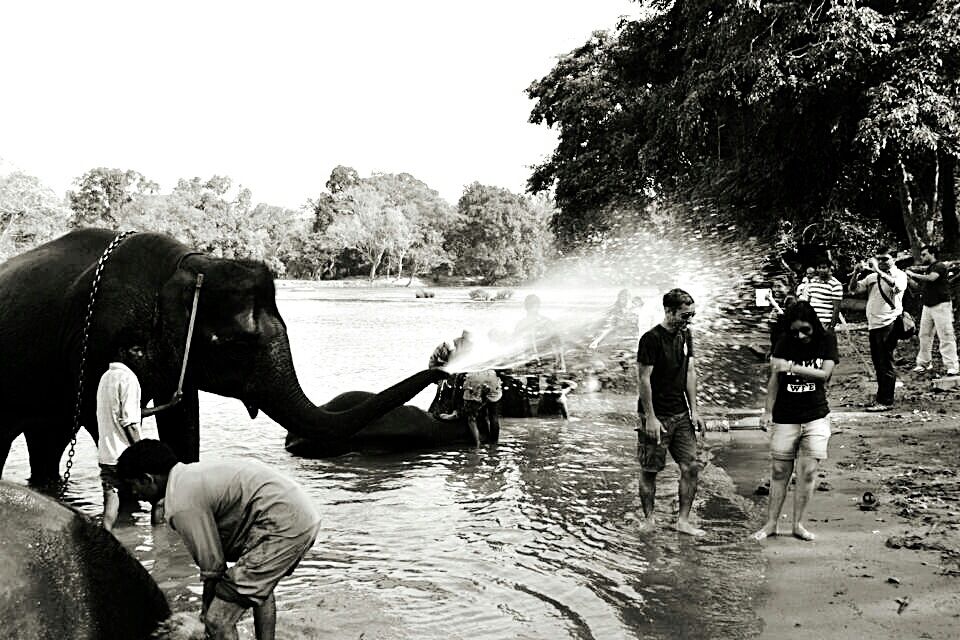 #tripototakemetobrahmatal