Vietnam offers a varied range of experiences - with its rich intriguing history, serene beaches, luxury cruises in the emerald water of the bays, scenic mountain landscapes, the din of large city, vibrant night life and delightful gastronomical treats.

Its a latitudinally long country, and one needs at least a week to get an experience of what it has it offer. And what better a way to explore the culture than to hop onto a bus or rent a bike and traverse the off-road paths, explore the country-side, mingle with the locals, shop from the local markets. But, if you only have a few days at hand to explore the country, here are a few places that are a must-see!
We started out from central Vietnam (Da Nang) and made our way up north to Hanoi. Depending on your travel goals, one can start from the South (Mekong Delta or Siagon) and gradually head up north, or vice-versa. Buses/trains are easily available for inter-city travel, but I suggest to book them once you land there.
Hội An: A quaint picturesque town that is accessible only by road, the nearest airport/station being at Da Nang. The ancient part of the town upholds its rich tradition reflecting through its architecture like the Japanese covered bridge and old shops lining the narrow streets. We rented a bike and went on a self-guided city tour, driving along the beach roads by the Cua Dai and An Bang beach, exploring the ancient as well the main town. Do try the bamboo boat ride or take up a Vietnamese cooking class celebrating the local produce. The local markets have an array of tailor shops where you can get your chosen designs stitched within a few hours at reasonable rates.
By early evening, the local markets close down and streets become pedestrian-friendly. With traditional lamps lighting up the cafes and shops, floating candles in the Thu Bồn river, the streets are lined with food-carts serving local delicacies, it appears as though each day is a festivity. The nightlife is lively and vibrant until the wee hours of the night with amazing bistros and pubs resounding a variety of music and flocked with tourists and locals alike.
We booked a homestay 'La Terraza' - its a beautiful property overlooking the lush green rice fields and yet quite close to the ancient town. The hosts are lovely and very helpful in planning out the day with their quick tips/local insights.
Hội An is generally quite touristy, but if you can look past that, the city can make you fall in love with it.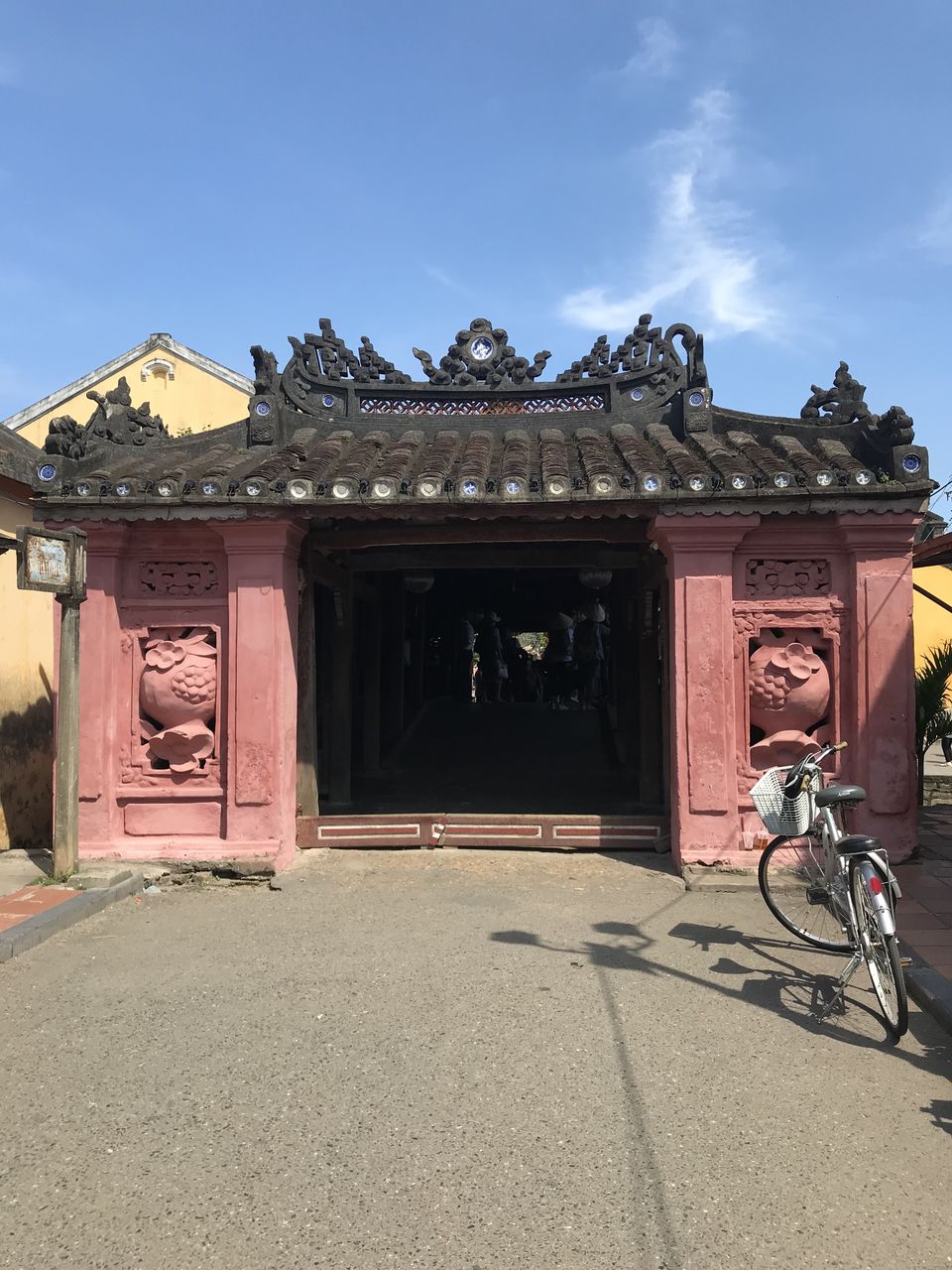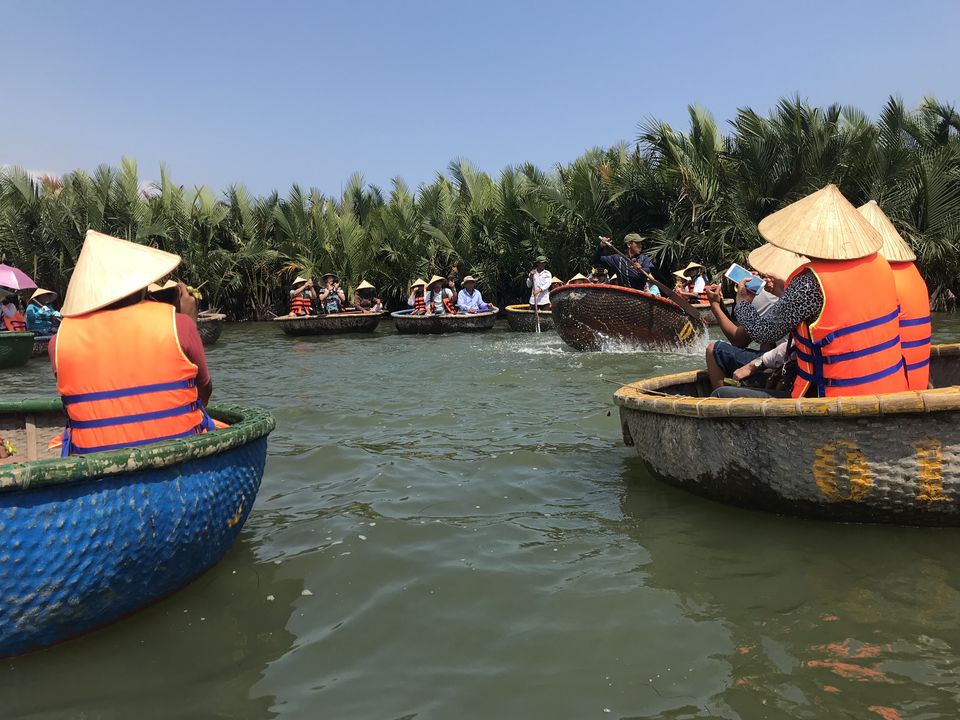 Phong Nha-Kẻ Bàng: There are direct buses available from key cities or alternatively, the closest airport is Dong Hoi. Another world heritage site, it flaunts some of the worlds largest and majestic underground caves, so huge that they have an ecosystem of their own. We visited the Phong Nha cave, Paradise cave and Dark cave. Its a boat ride to reach the cave entrance and then they turn off and meander along the magnificent display of the stalactites and stalagmites that stand testimony to nature's wonders developed over millions of years. There are guided tours available that combine cave exploration with multiple activities like jungle hiking, mud-baths, kayaking, zip-lining, etc.
Its a small city where tourists stop by primarily for the farms and caves experience. The hostels flaunt of cool evening parties and the roads are lined with small restaurants and cafes. Post the tiring yet incredible caves exploration, the day got even better with a delicious dinner and we headed for a big-city experience at Hanoi.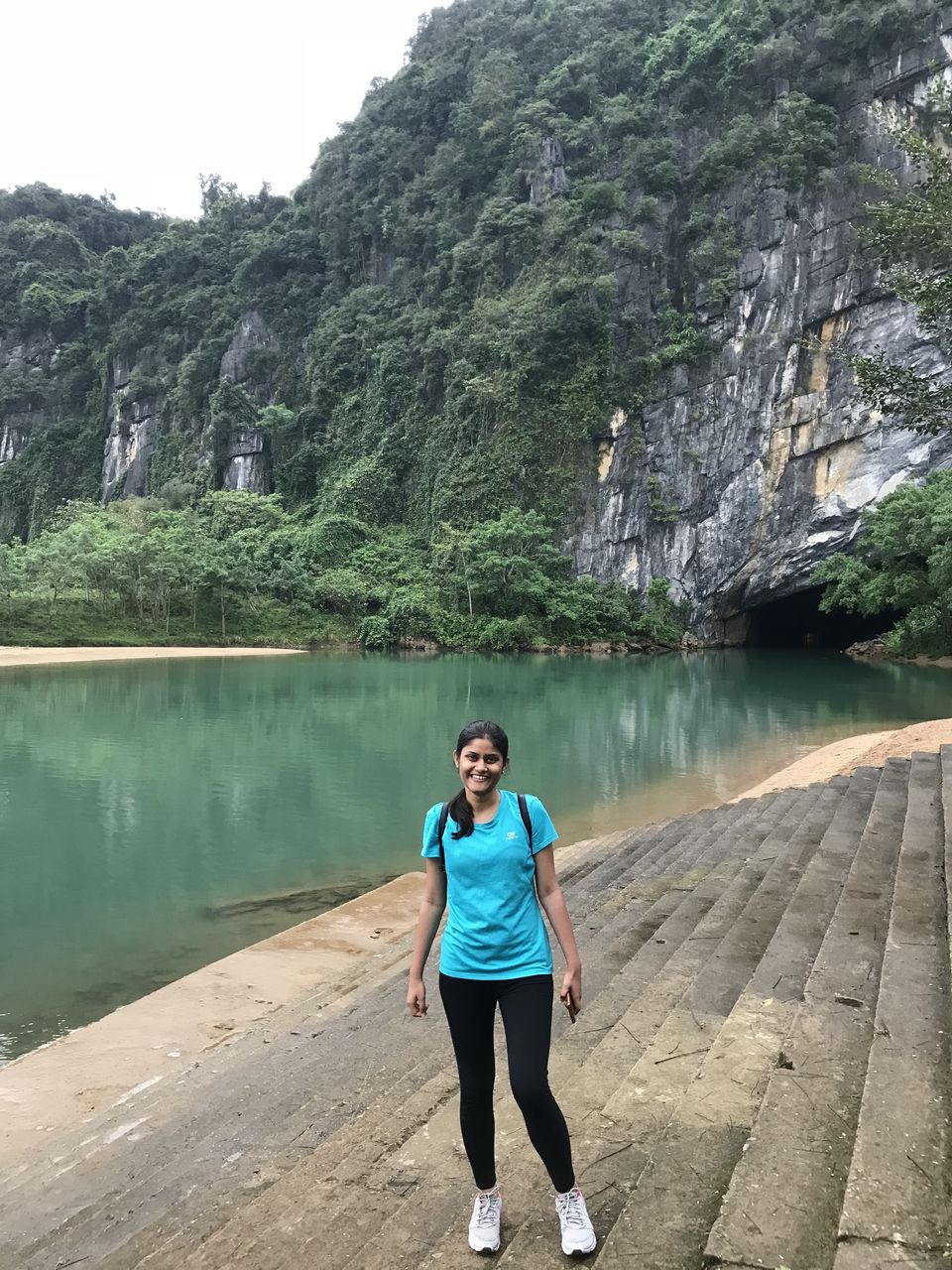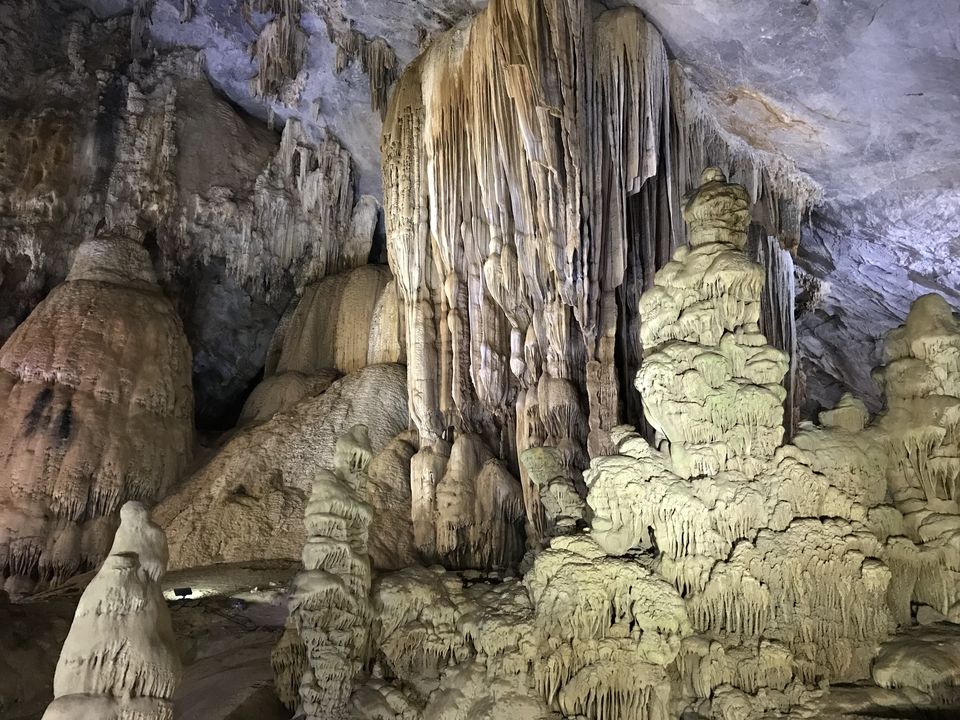 If you are a backpacker, I recommend the Old quarters hostel. The old part of the town is a quite vibrant with narrow winding streets, lined with shops, eateries and pubs. As evening sets in, the streets are closed to motor vehicles, the little stools come out outside each eatery as they get flocked by locals and tourists alike relishing the traditional cuisine. The night markets are worth exploring for budget purchases of clothes, accessory, shoes, handicrafts, local beer and coffee. Your bargaining skills can come quite useful here.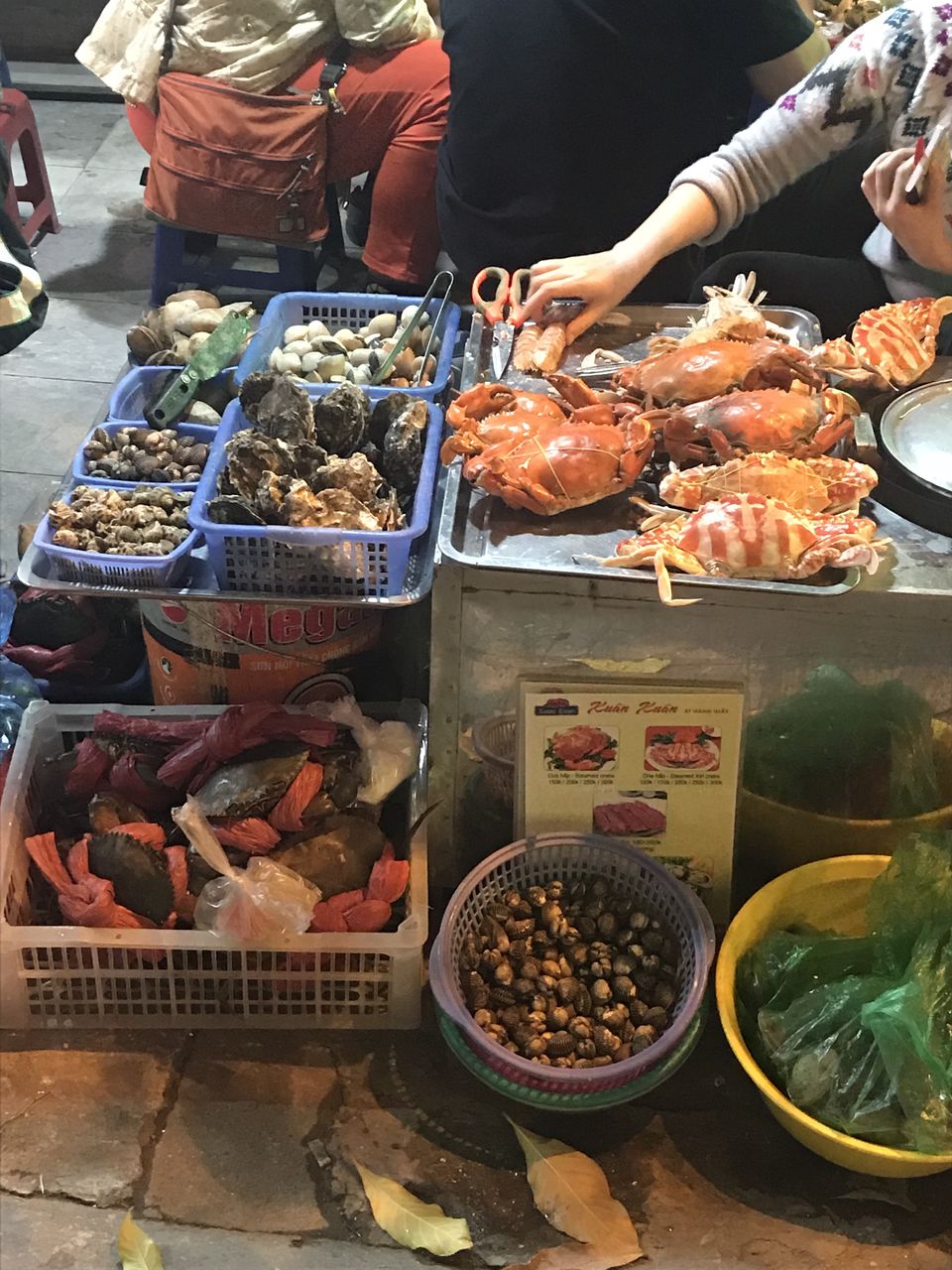 Hạ Long Bay: One of the 7 natural wonders of the world and a UNESCO Heritage site, Halong Bay is a must-visit on your itinerary. Towering limestone mountains interspersed amidst the serene emerald waters of the bay is a visual delight. Halong translates into 'descending Dragon' - local folklore has it that the dragon appeared here to save the locals from the northern invaders.
It is about 3.5hrs-4hours bus-drive from Hanoi, so start early in the morning since the last cruise for the day leaves by 12:45pm. There are multiple services operating that offer one-day and overnight stays. The cruise goes through caves showcasing magnificent stalactites and stalagmites and offers experiences like a tour about the fishing villages, boating and kayaking.
Deciding the cruise service could get confusing since there are many services available, also your hostel/hotel reception have tie-ups that can well add to that confusion.
https://www.geekyexplorer.com/how-to-choose-best-halong-bay-cruise/
While I have listed my top picks, there are a plenty of other places like Sa Pa Valley, Hue, Mekong Delta, Saigon that can make into your itinerary. The locals are quite friendly and helpful so much so that language ceases to be barrier.
Frequent Searches Leading To This Page:-
vietnam tour package from ahmedabad, top vietnam tour packages with price, top vietnam tour packages with holidays, cheapest vietnam tour package, vietnam tour package in indian currency, vietnam tour packages itinerary, holiday package for vietnam
Hanoi: The capital city of Vietnam, the architecture resembles the French colonial style. Top attractions include the Ho Chi Minh Mausoleum and museum (do check on the appropriate dress code here), the temple of literature, the Military museum, presidential palace amongst others. My personal favourite is a leisurely walk along the elegantly manicured parks by the Hoan Kiem lake. One can come across beautiful couples having their wedding photoshoots or people doing tai chi.
Pick a map from your hotel/hostel and one can guide oneself around. Renting bikes is the cheapest option, else grab-cabs are also easily available.