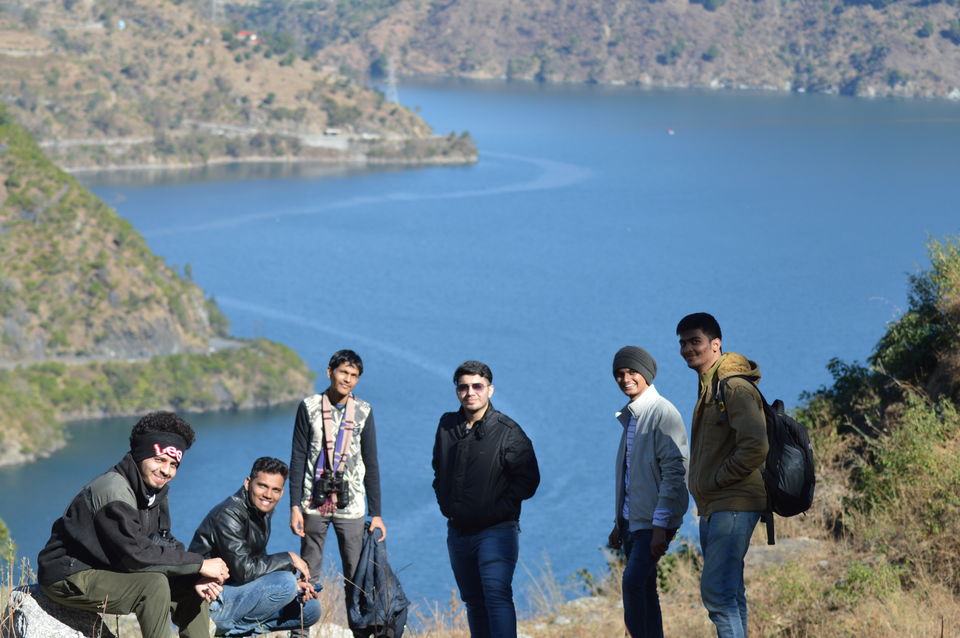 ( If you don't wanna read, just check the pics and their description)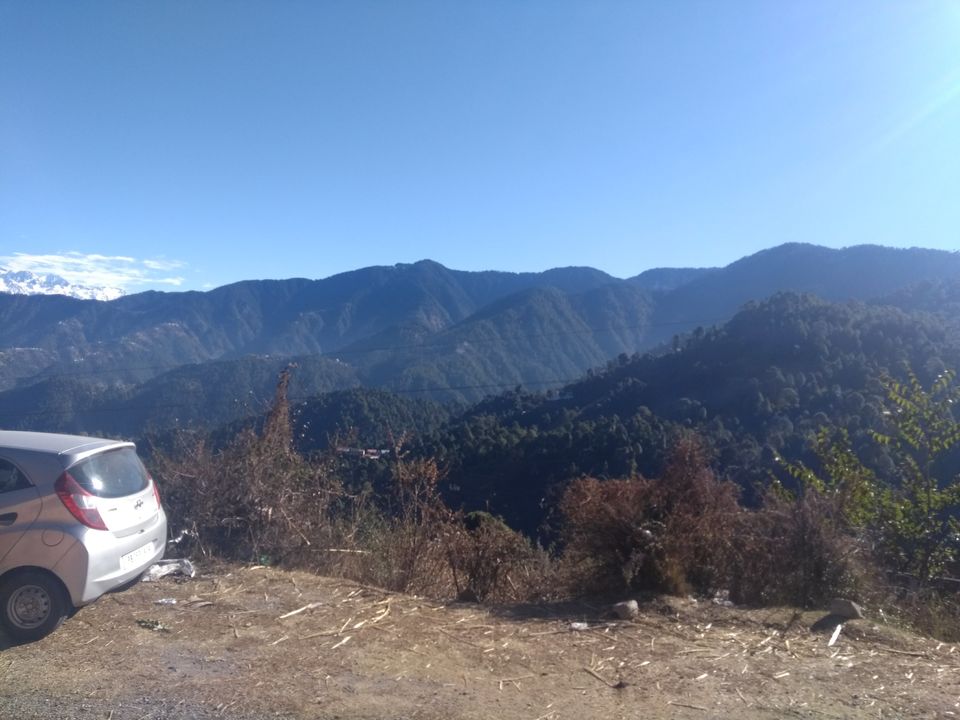 We were a group of 7 college boys. We were going to trek the summit of dainkund ( around 10k feet), above Dalhousie with the support of the NGO called Invincibles. From itinerary to food,the whole trip was planned by them. Aside from the trekking schedule, they also included a free day in which we can roam around Dalhousie and go anywhere we want but be back in the hotels before 6 PM. The NGO was very strict as it was being handled by a man who worked with the military in minus 15-degree Celsius. And the free day assigned to us was the only day we reached there. So we reached Dalhousie at 1 AM and it was freezing because it was the month of December. We were explained the rules by the NGO.
Next morning we had to report at 7 AM for acclimatization. After acclimatization, we googled where we can go and return before 6 PM because it was already 9AM. After an hour of useless discussion, we decided to go to the Chamera lake in Chamba district ( We didn't know Dalhousie was also in Chamba district ). We thought we will either take a bus or some taxi, so we went to the taxi stand ( it is also the bus stand). We asked a man how to reach chamera lake, so he pointing towards the bus said, " This is the last bus till lunch, this will drop you to banikhet and then you can take another bus from there". And without even thinking we sat in the bus. The bus dropped us at banikhet ,and then we needed the bus to chamera, we asked some locals so they said, " The bus to chamera directly will take hours, so take this bus, this will drop you , from where it's just 10-15 min walking distance to chamera lake". We had no other option, so we agreed and sat in the bus.
The road was extremely dangerous yet extremely beautiful. We were clicking pictures of the beautiful valley and mountains and suddenly the bus stopped. And we heard something very unexpected, "This is it, You need to go down from here". We went down from the bus and there was a deep valley on one side and another side it was the mountain. We couldn't see the chamera lake anywhere. We saw 2-3 people there and asked the route for the lake, so they pointed towards the hill, there was a path to go below. We followed the path and as we were going down the path went steeper and steeper. We didn't have our trekking shoes because we didn't expect this.
After 15 minutes of walking we saw Chamera lake and ohh boy it was way far. We somehow met some locals on the hills, who guided us the path because after 15 minutes of walking the path disappeared and all we were left with were jungle and hill. There were bones of animals, skulls of cows, insects in the bushes and some wild dogs too, we only brought one bottle of water which went empty in the bus only , so now we had no path, no safety, no water all we had was the thrill and some chocolates. We saw a bunch of huts and reached there asap, they served us water and gave the route to us and they told the same thing that its just 10-15mins away.
We somehow reached the main road, and everyone got relaxed because now we can ask for the lift or just follow the road. BUT BUT BUT BUT BUT  God wanted our lazy asses to walk and trek risky. We were walking on the road same as earlier one side hill and other side mountain. We saw a bike stopping in the middle of the road and we asked only this " How much time it will take to reach the lake via road? " and they replied " Why do you wanna take the road, take this road ( pointing towards steeeeep hill) you will reach there in just 10-15 min ". We wanted more thrill and we didn't want to walk more so we followed the aunty. She helped us reach till her home where she served us the fresh water and also asked us to eat the fresh oranges her family grew, which we rejected and i don't know why. We started walking again and we knew that it was it, we almost reached there, we could see lots of shops and private vehicles and a single bus. We ran to shop and bought some water and some fruits. It was already 1:30 PM, we asked the conductor that when will the bus leave for Dalhousie, and he replied "This is the last bus to dalhousie " and after hearing this we all burst out laughing. But we asked the driver and he gave us the relief, there was another bus at 3:30 PM. We started walking again and saw the dam, walked on the dam. The view was beautiful but the water was not so clean near the dam, but as we went far away from the dam the water became clear and blue. Some of them sat at the bus stand waiting for the bus while we walked a little longer on the route only so that we don't miss the bus. We walked a good amount of distance and finally, we saw the bus coming, we sat and slept in the bus till Dalhousie.
The Dainkund trek was going to be our first trekking experience ever but we didn't expect that this will be our first trekking experience, completely unexpected, high risk, no instructor but beautiful. It was full of risk but after all, thrill comes with risk only. We won't forget this for the rest of our lives.
Time we took to travel 10-15 min - 3 to 4 hours
What you need?
5o rupees for bus and some love from pahadi (mountain) people which you will definitely get.
Don't forget to like the trip and do comment !!!
#trekkinginwinter

Where the bus dropped us