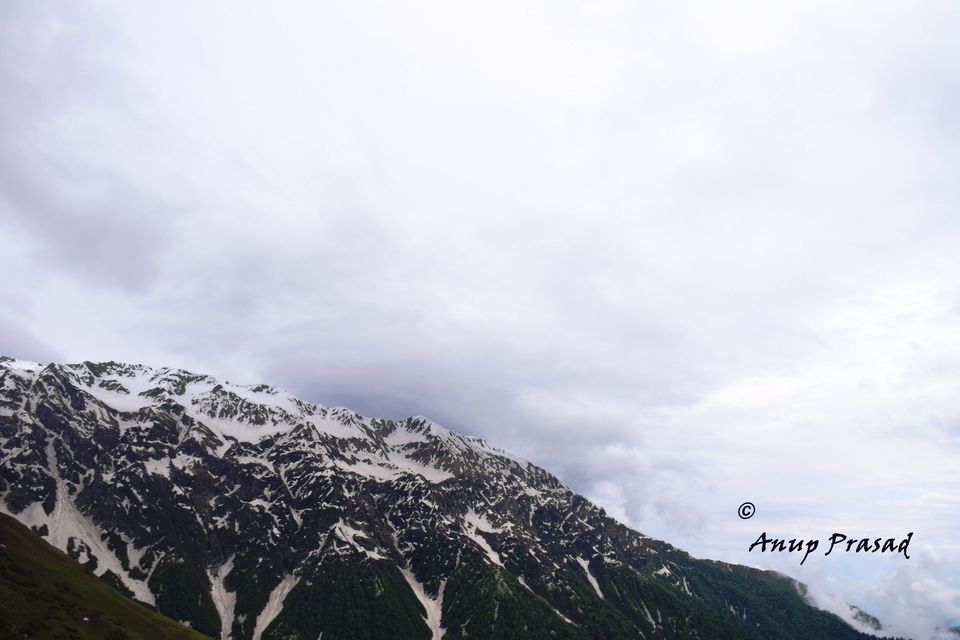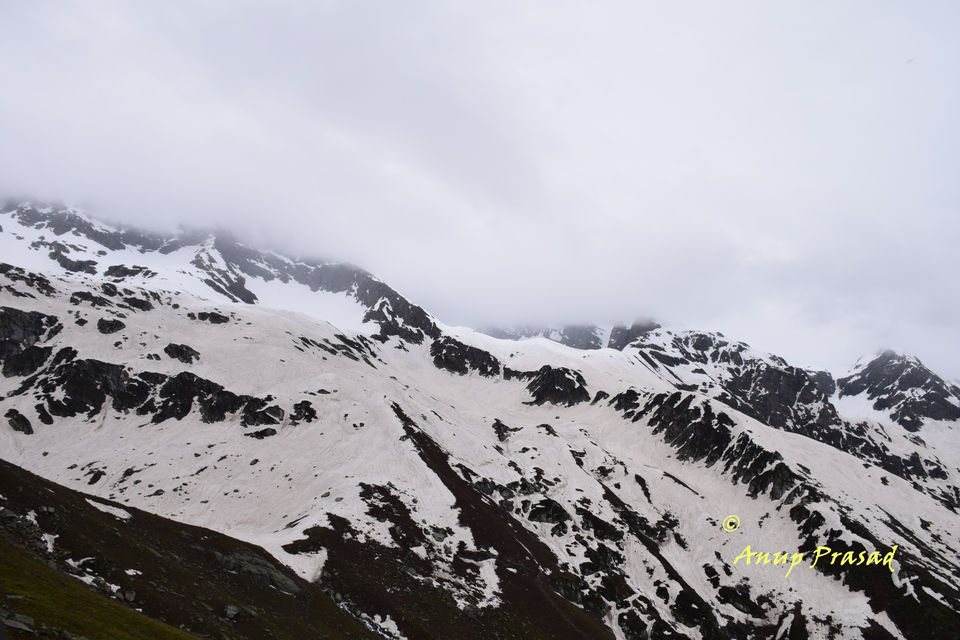 An enchanting beauty which can give you adrenaline drive and natural solace simultaneously. Sach Pass , at 4,420 metre height is situated in Pir Panjal range of the Himalayas in Chamba, Himachal Pradesh. It is linked with a Jeepable road which, however, remains in use for merely two months in a year due to adverse weather conditions. Though reachable from two sides, Killer and Chamba, your choice depends upon the adventure, experience and enthusiasm. We planned to take the roads from Dalhousie to have a silent talk with nature via Chamba to Sach Pass.
Travel distance
Dalhousie- Chamba- Bairagarh- Satrundi-Sach Pass - 150 Km

(Travel time -6 hours)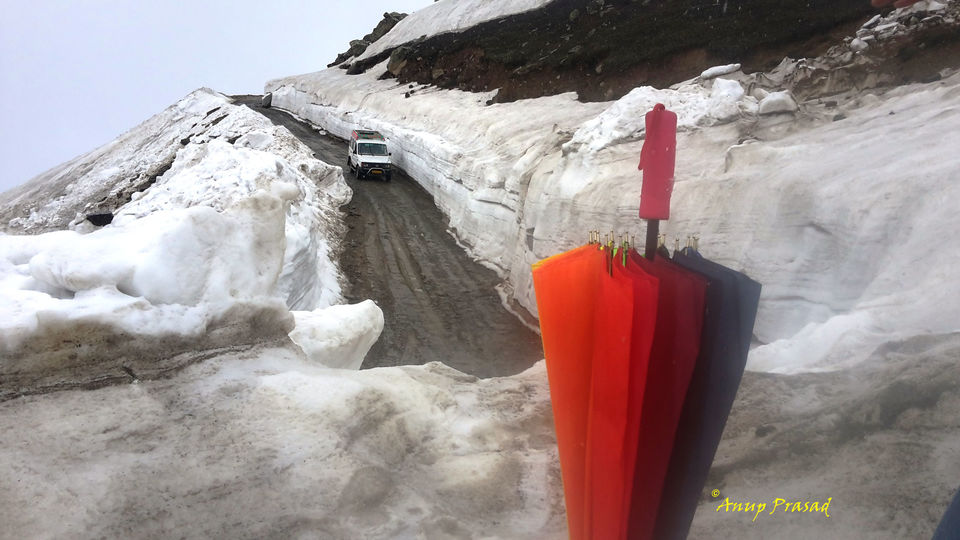 Basic things to keep in mind before start of journey:
• Do take woolens with you.
• Sach Pass is not commercialized by any means, so don't be in assumption to hire woolens, boots or anything as witnessed in commercialized destinations such as Sonmerg and Gulmerg. Travelers can purchase woolens from local shops in Dalhousie or on the way to Sach Pass.
• Do take medicines, packed food and water bottles with you to avoid mountain sickness.
• Sudden rail falls are quite common, so be prepared!!!
• It is always the best to start early in the morning (5 - 6 am) as it takes the whole day to explore Sach Pass and return to Dalhousie.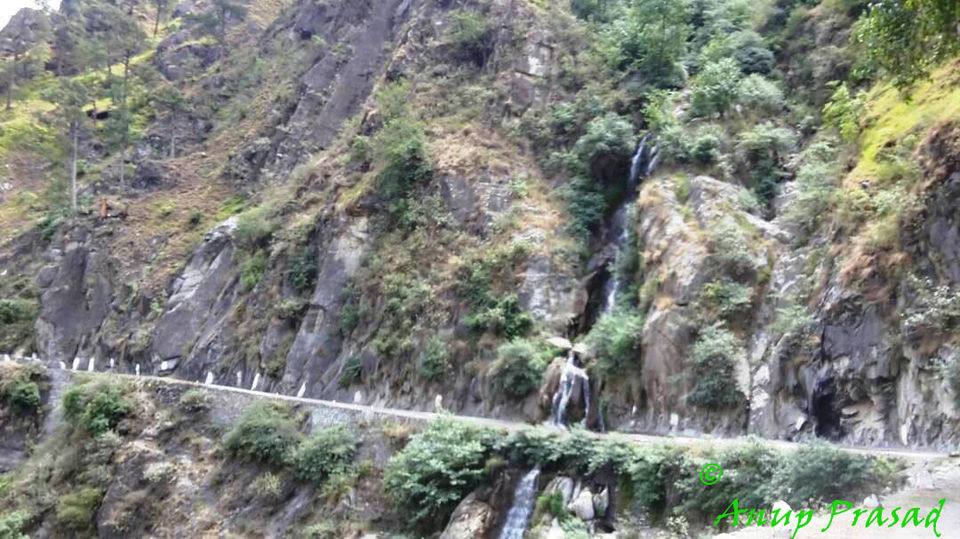 Now the journey starts
The journey towards Sach Pass is as beautiful as the destination itself. Me and Anup, my husband, started the journey from the taxi stand of Dalhousie in the wee hours of the morning. The deodar tress and driving on serpent roads surrounded with beautiful mountains all around won't let you fall asleep even if you wanted to be.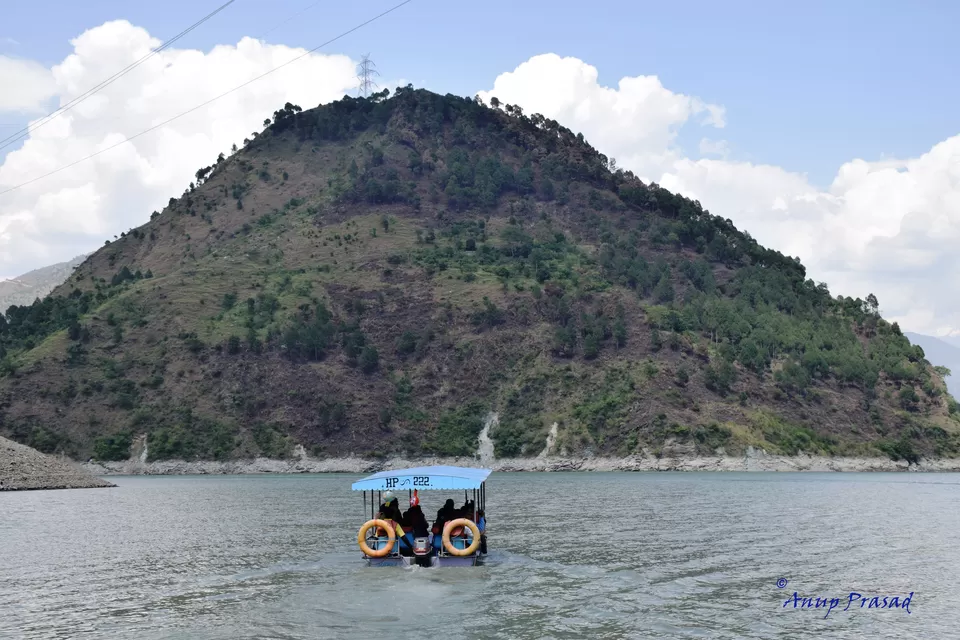 Chamera lake is basically a dam built on river Ravi to support hydroelectricity in the region. Almost after one hour of our journey we witnessed the awestruck view of Chamera lake. Pristine clean water of river Ravi welcomed us towards our further journey to Bairagarh.
Bairagarh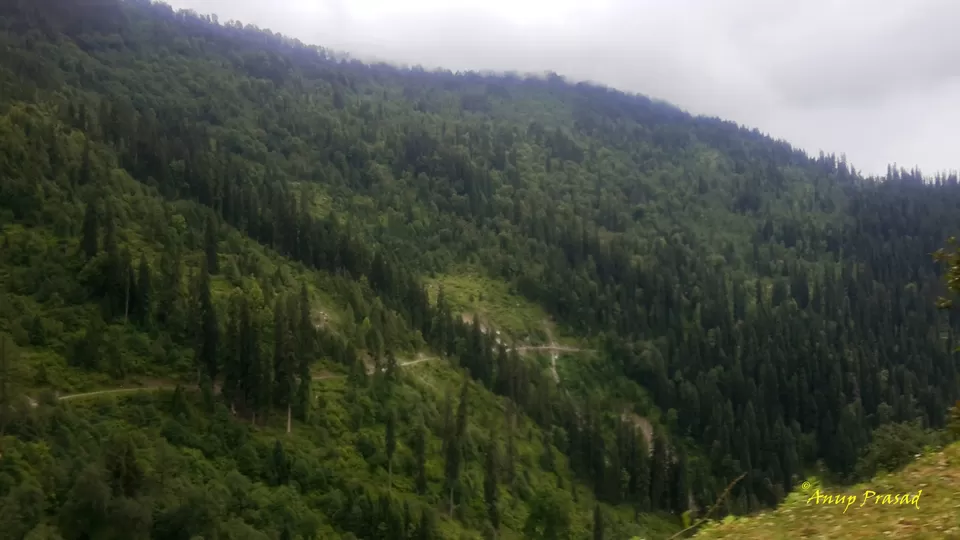 Bairagarh is the last village where you can stop for refreshment. The roads afterwards are not in good condition and chances of landslides on the route are high, especially when it is raining. The breathtaking view of mountains and lush greenery will surely encourage you to move ahead towards your destination.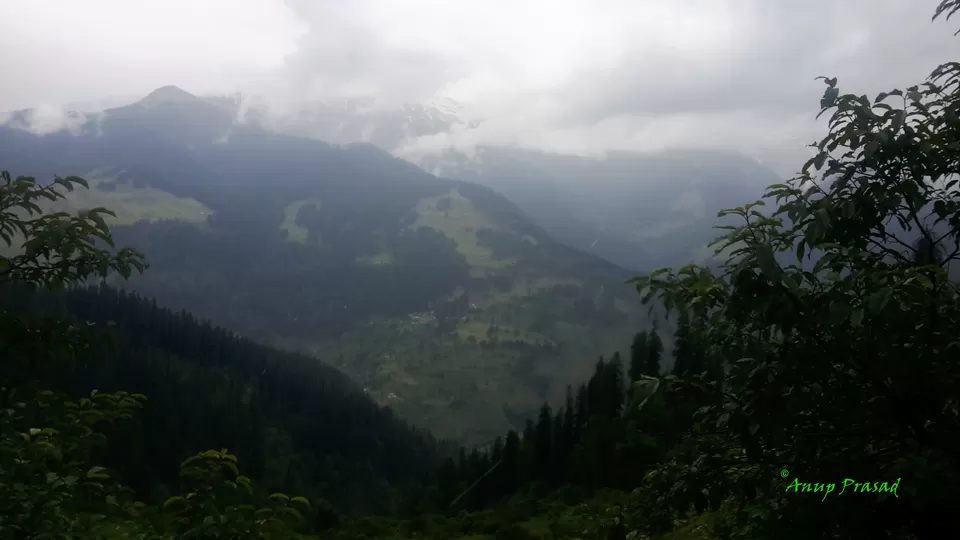 When we crossed Bairagarh, it started to rain heavily, adding menace to already a tough trail. The route towards Satrundi is steep, not in so well conditions. It will give you an adventure of off road driving as well. But from here, we started getting glimpses of thick deodar forests, small waterfalls coming en route and enthralling beauty of nature.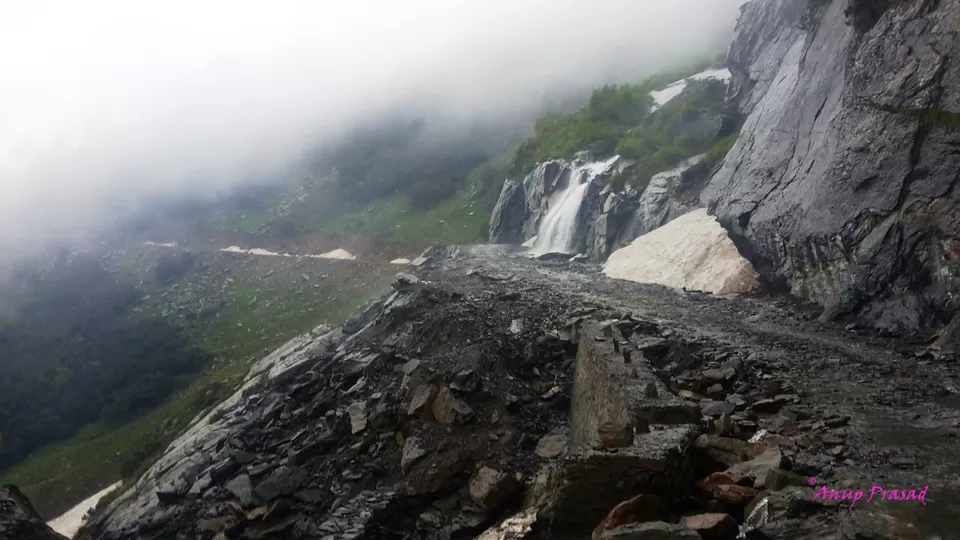 The destination- Sach Pass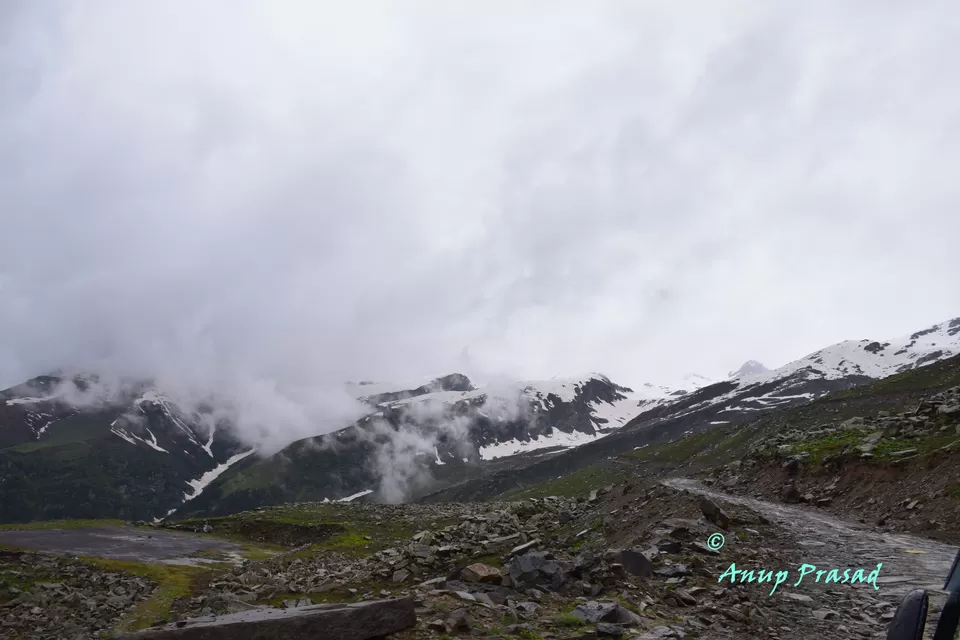 The path from Satrundi to Sach Pass is rugged yet splendid. It will give you a splash of adventure as well as peace in leap on nature.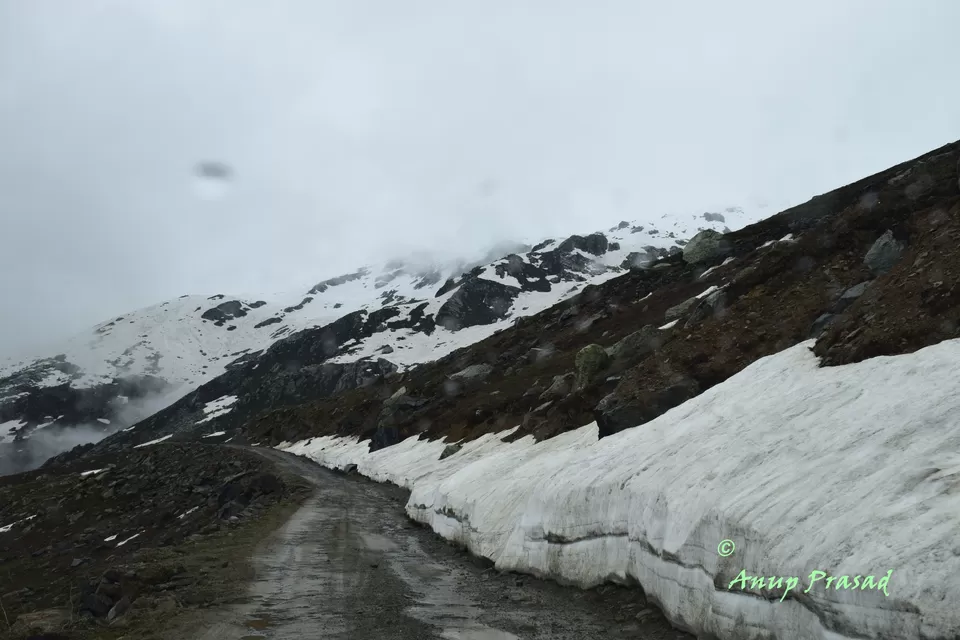 As we reached near to Sach pass, temperature dropped down suddenly. Thankfully, one small 'Tapari' was there, where you can have maggi, boiled eggs and tea.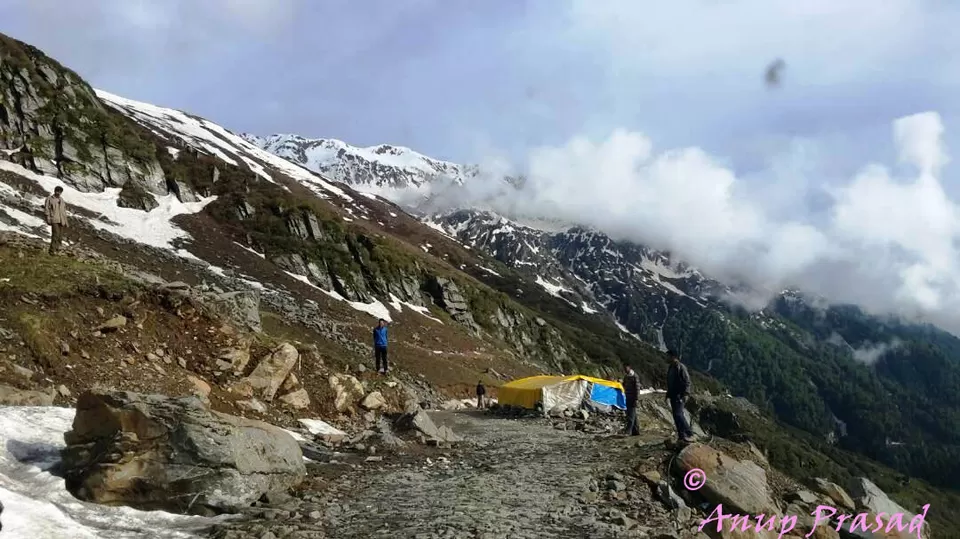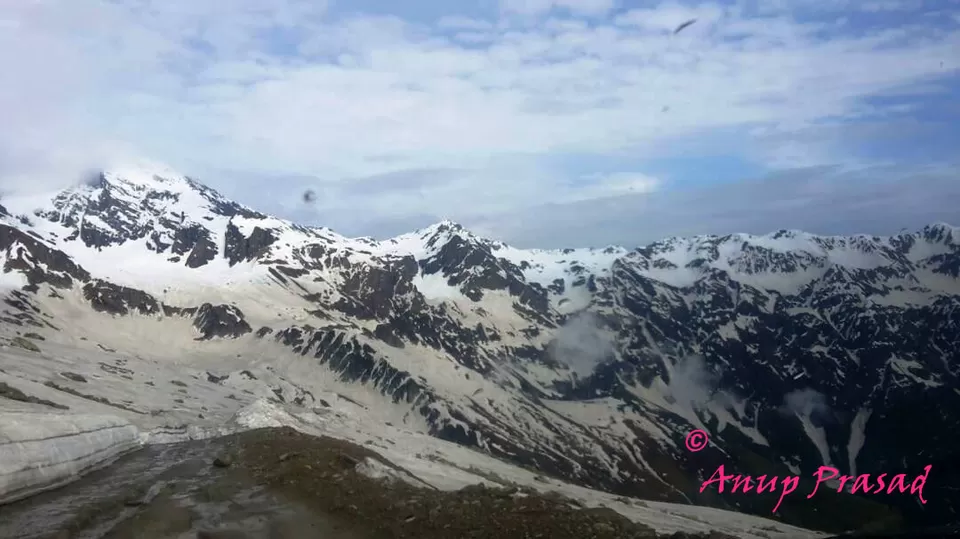 The colour of world changed from green to white as we arrived near Sach pass. You will witness a black and white beauty of nature, painted with green in between. Snow clad mountains, pristine waterfalls will leave you mesmerized.
Pass of waterfalls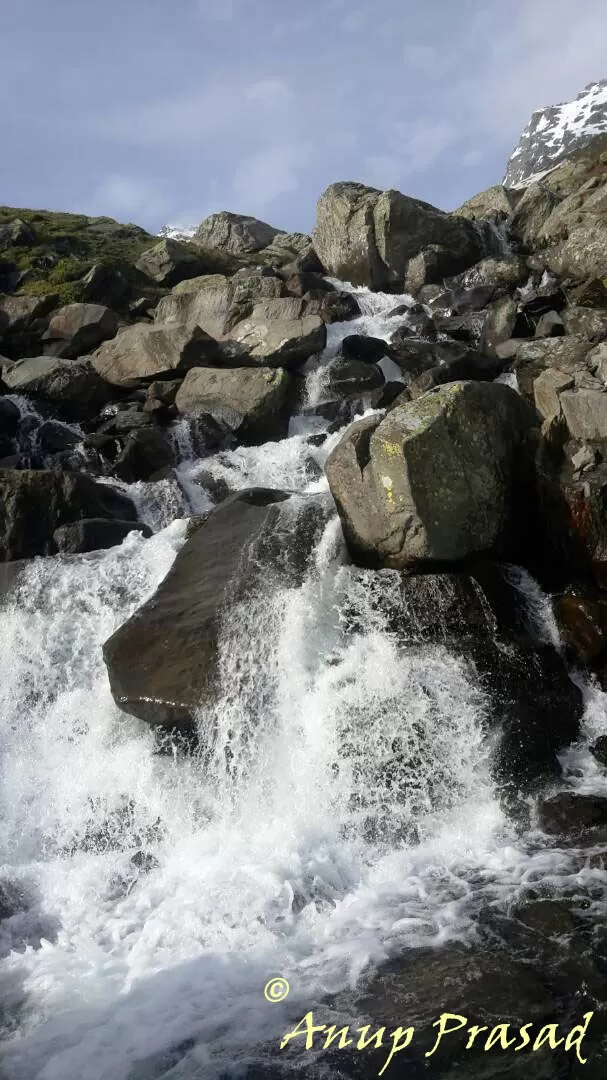 You will encounter number of waterfalls en route to Sach pass. Water falling on the roof of your vehicle was one of the good sights to see.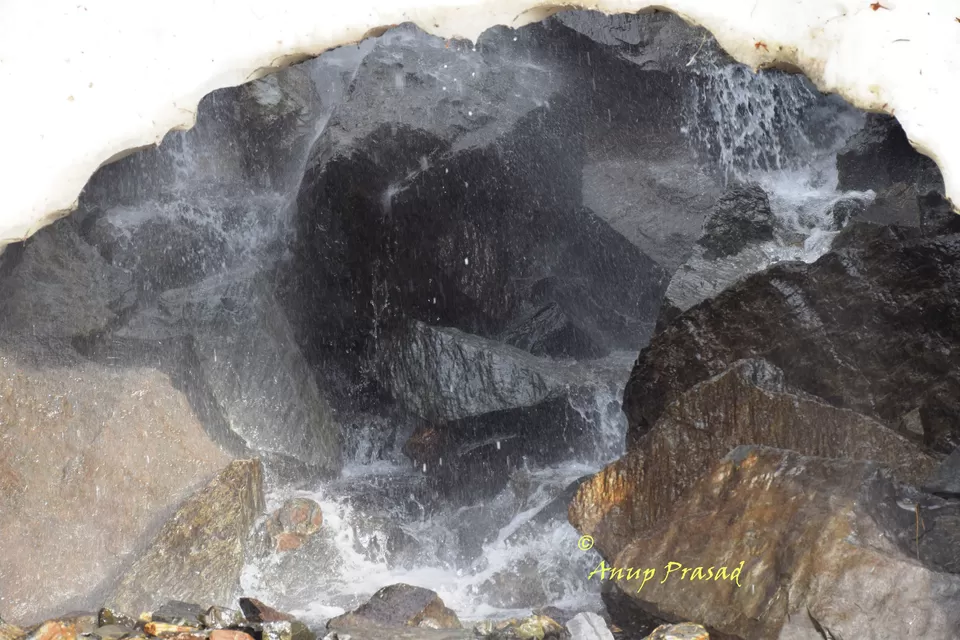 Waterfalls escaping from the ice caves were one of the rarest sights which I had not witnessed before. We walked down to the ice cave to click some pictures but the spine chilling water did not allowed us to stay there for long.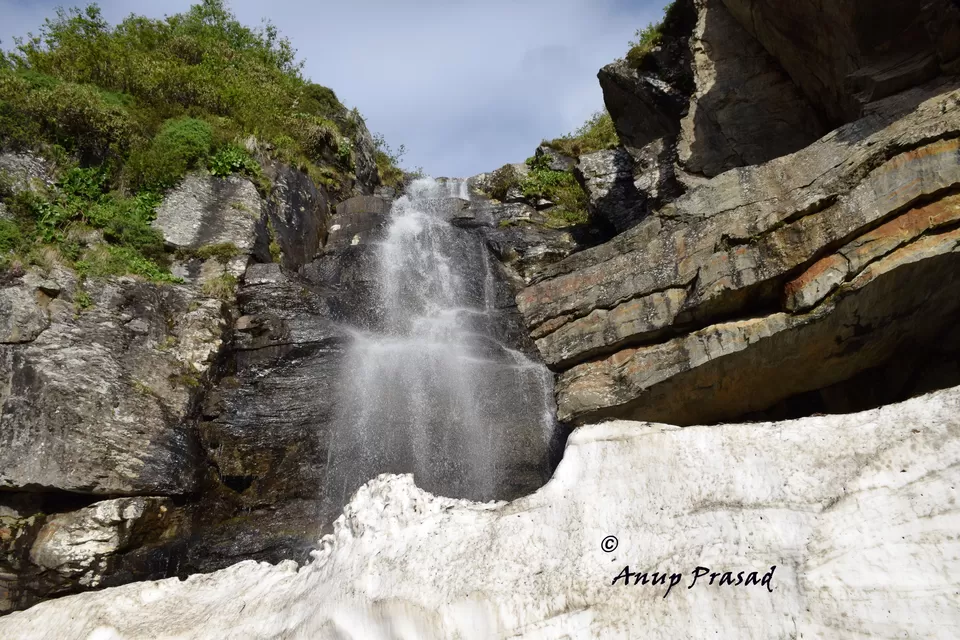 Frozen waterfalls
Not only gushing and sparking waterfalls, but frozen falls also add to the beauty of Sach Pass.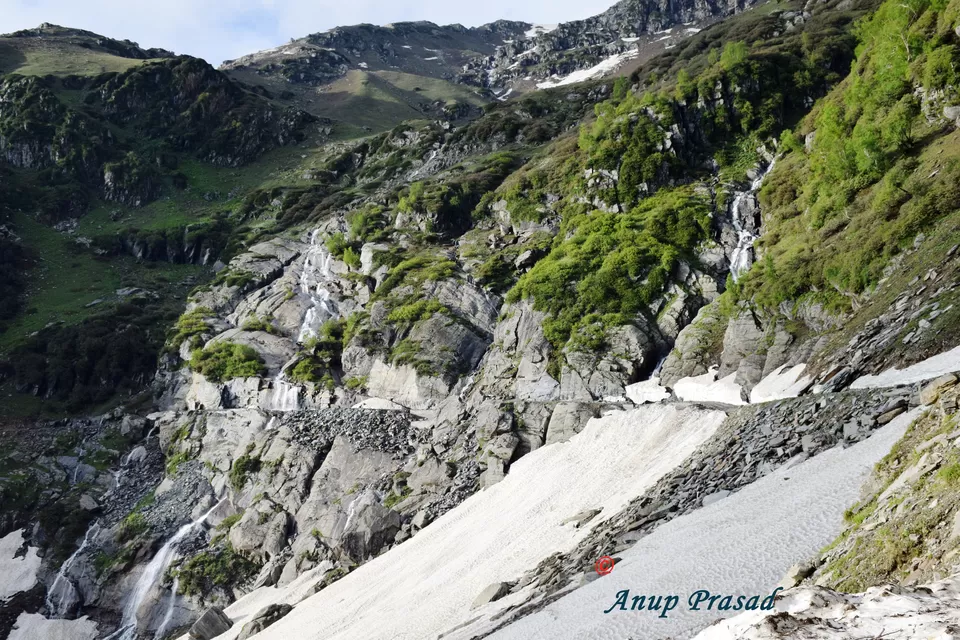 Small valley of Flower
I have always dream of experiencing valley of flowers. When we reached Sach Pass, I felt like dream coming true. The surreal landscape covered with yellow flowers was nothing but a delight to our eyes. Small patches were covered with red and violet colored flowers as well.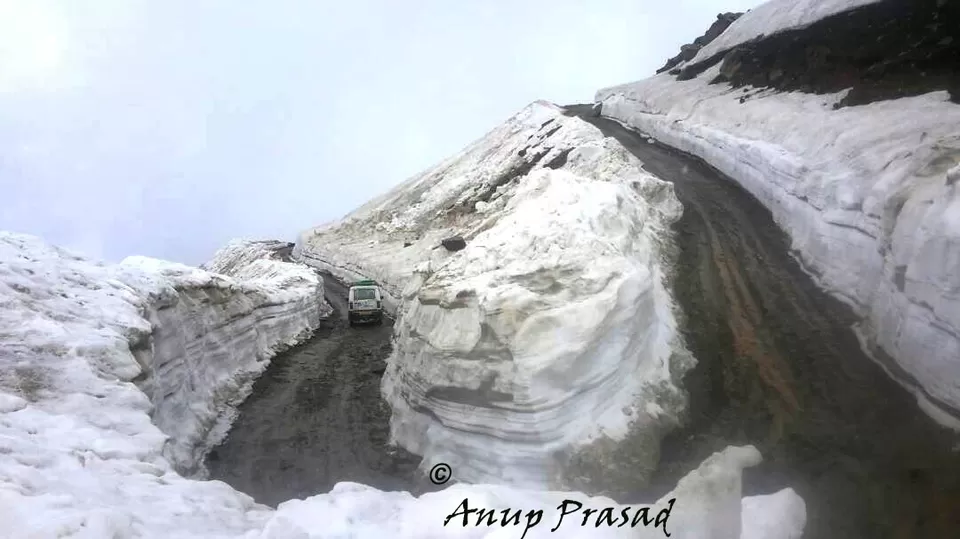 When we moved ahead, long serpentine roads with giant wall of snow in their side were waiting for us. We stopped there and somehow managed to climb up the wall and witnessed white beauty of nature. Here, you can try for voice echo as well. This place also serves as a good echo point.
Snowfall in the month of June!!!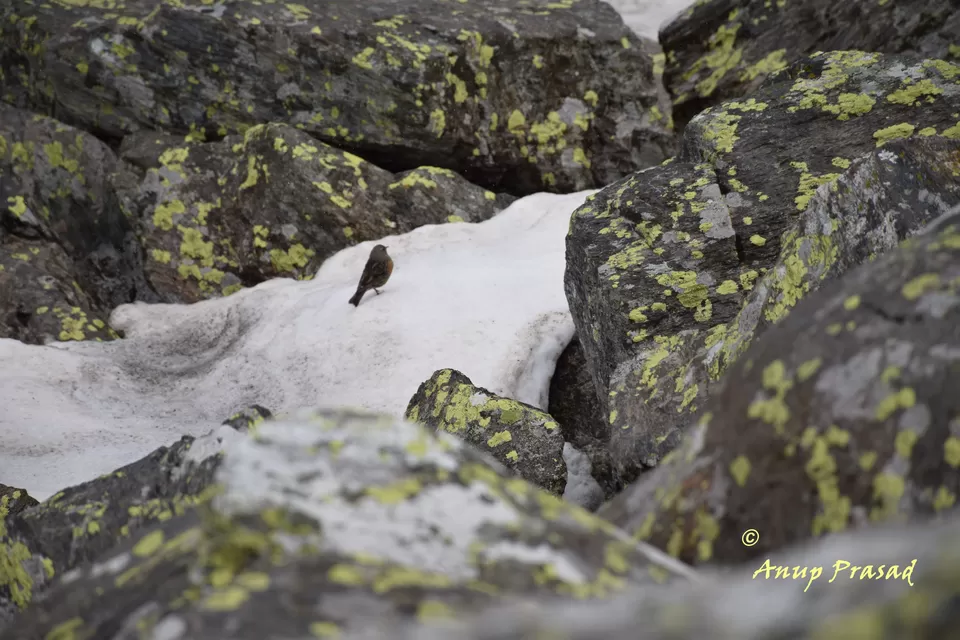 You cannot predict the behaviour of weather on mountains. On the way, it was raining, but as we reached, we viewed sun-kissed peaks of mountains adding to their white glory. As we reached up, the weather again took another turn and we witnessed the snowfall in the month of June.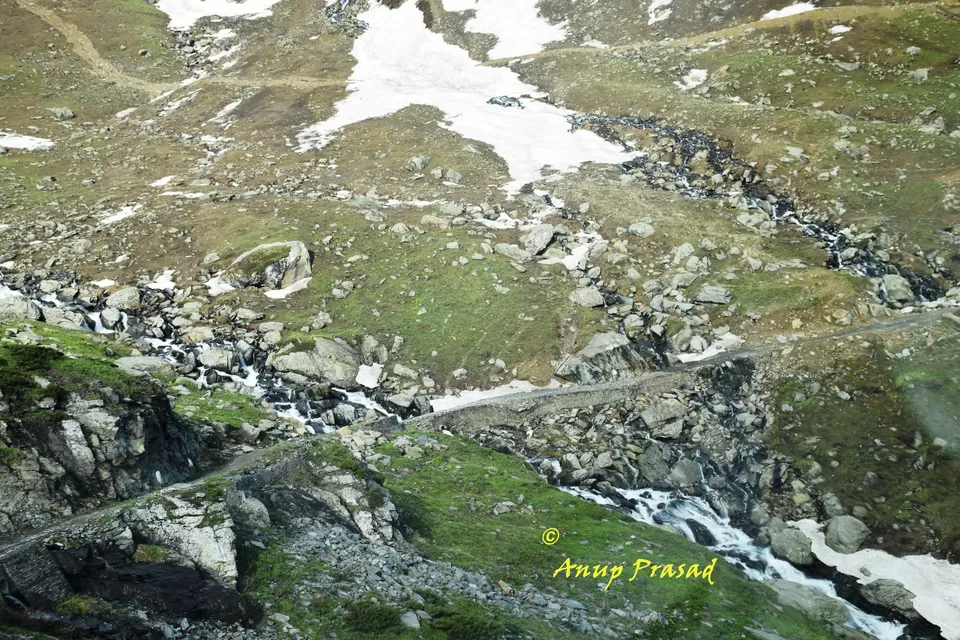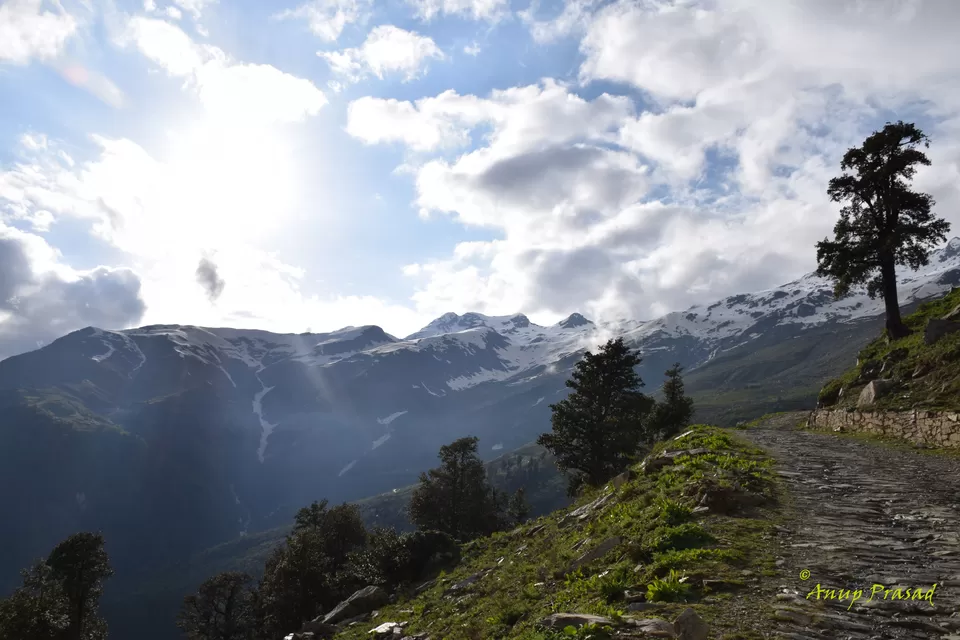 It is always better and safe to go back early to avoid darkness and wild beasts. In dark, encounter with bear and snakes is also possible. We saw two snakes crossing the road while going back to Dalhousie.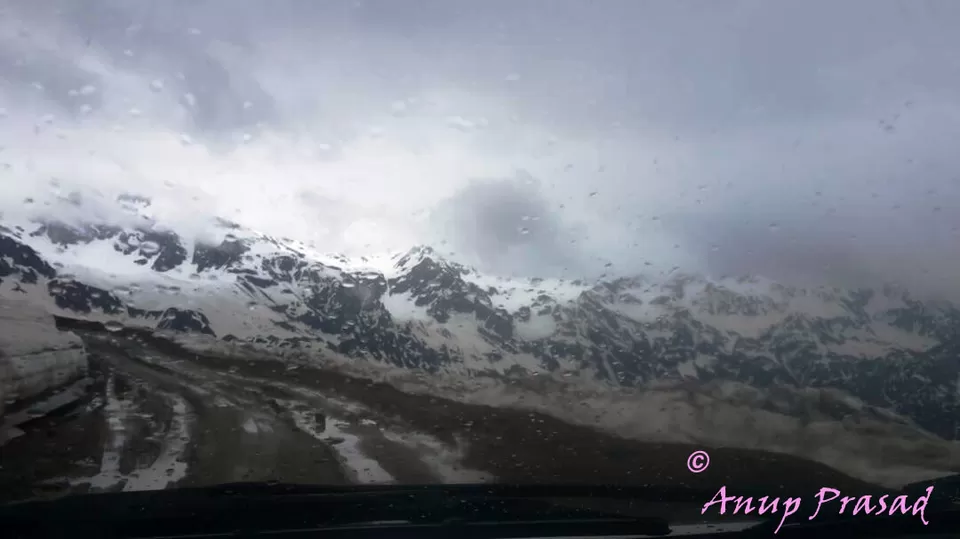 Yes, this journey is not for faint hearted, but the memories and experience we collect are for lifetime. This one day will remain scripted in our heart for ever.