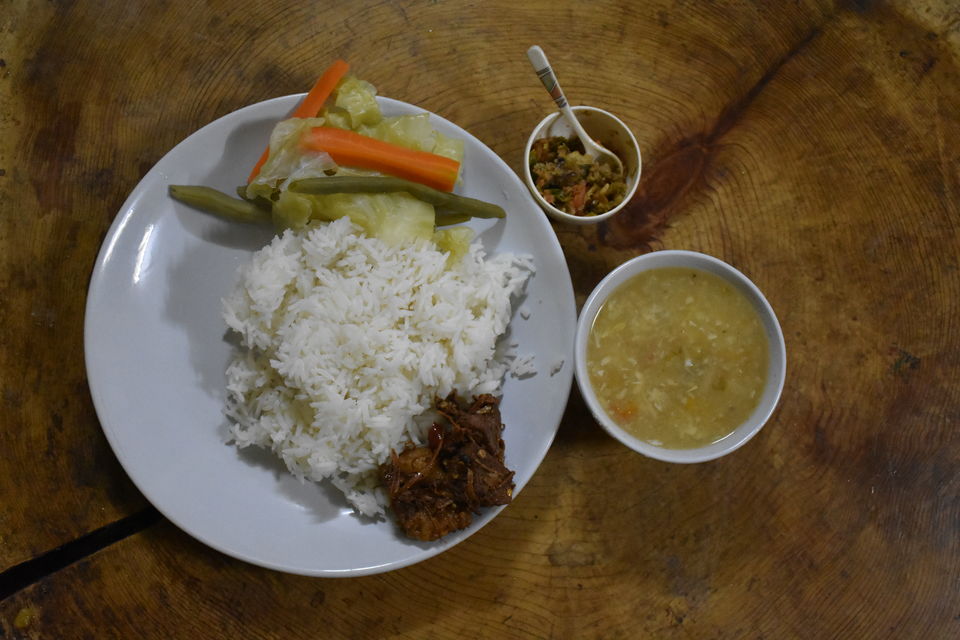 I believe food is definitely an integral part of travel. While travelling, I always make it a point to try out the local cuisines. When it comes to food, Nagaland is a place worth exploring. Situated in the northeastern part of India bordering Myanmar, this hilly state is the home to almost 16 tribes and sub-tribes. But in this case, too many cook do not spoil the broth. Rather it brings forth a variety in the cuisine of the state.
While the food from the tribes may overlap, but each of them have a unique dish specifically known for them. And this is the world of Naga cuisine. Here, not only the ingredients, but also their pairing makes a huge difference in the taste of the food. I had first tasted Naga cuisine in an unlike place in Darjeeling. And then I fell in love with the taste. Meat forms an important part of the Naga cuisine. Chicken, pork, fish, mollusks, fermented food items, vegetables, rice are some of the major contributors of the delectable Naga cuisine.
Rice is their staple diet which they pair with vegetables and meat. The food cooked is simple and tasty with very less oil. And of course, there is the fiery hot chutney made with fermented fish or bamboo shoots or fermented soya beans. The red hot Naga chilies are the ubiquitous ingredient in these dishes. Pork and beef are their favourite meats. Pork with bamboo shoot happens to be one of my favourite Naga dishes. Fermented food plays an important part in Naga cuisines – be it bamboo shoots, fishes or fermented soya beans. The fermentation gives it a distinct taste and odour.
The Naga cuisine is usually spicy. The food is also quite bland, in the sense that not many spices are used to cook the food. The blandness of the food is juxtaposed by adding the red hot ghost chili of Nagaland that is also known as the Raja Chili. The chili is extremely hot, and it is added to the food to give it an extra zing. I had once mistakenly eaten a whole Naga chilli and was left asking for water the rest of the day!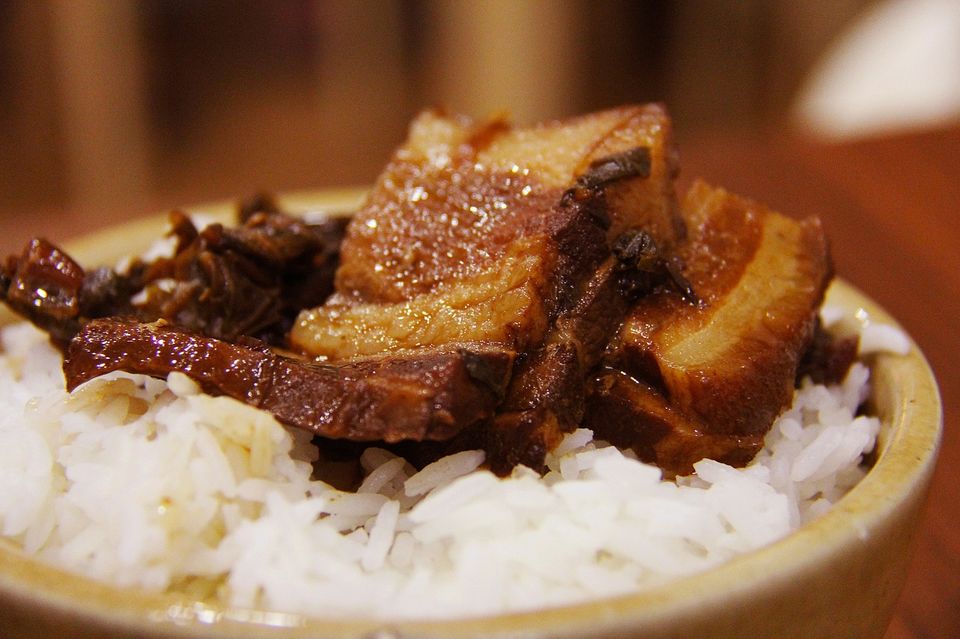 Here are a few Naga cuisines that you must try out.
Dried Pork
Pork is one of the favourite meats of the Naga people. A traditional Naga meal will include big chunks of pork. Most of the Naga kitchens will have arrangements to hung meat in order to smoke dry them. The meat is dried and smoked for days and even sometimes weeks and then cooked.
Smoked Pork in Akhuni
Soya bean is a commonly used ingredient in Naga dishes and is known as Akhuni or Axone. Akhuni comes in powdered cake form which is then added to the dishes. In this dish, pork stew is prepared and Akhuni is added to give it a delectable and distinct flavour.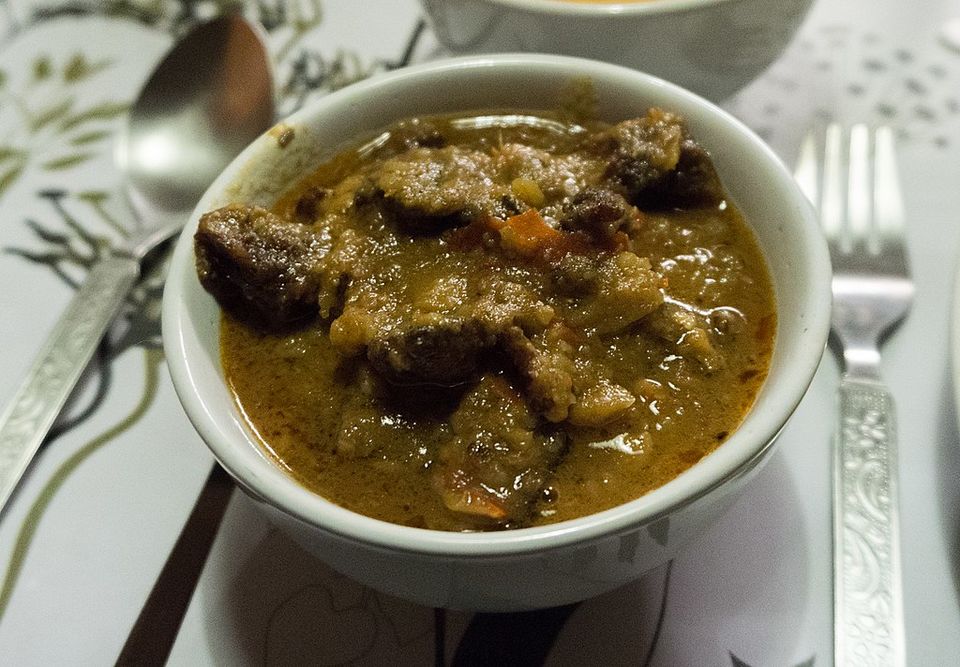 Fish in bamboo
Though bamboo is quite a common ingredient in Naga cuisine, this dish is cooked in a bamboo. The method of preparation is quite interesting. The fish is filled inside a bamboo tube with few herbs and spices and then smoked over fire. The flavour permeates through the dish and offers an aromatic flavour. The prepared food is then scooped out of the bamboo stem and served.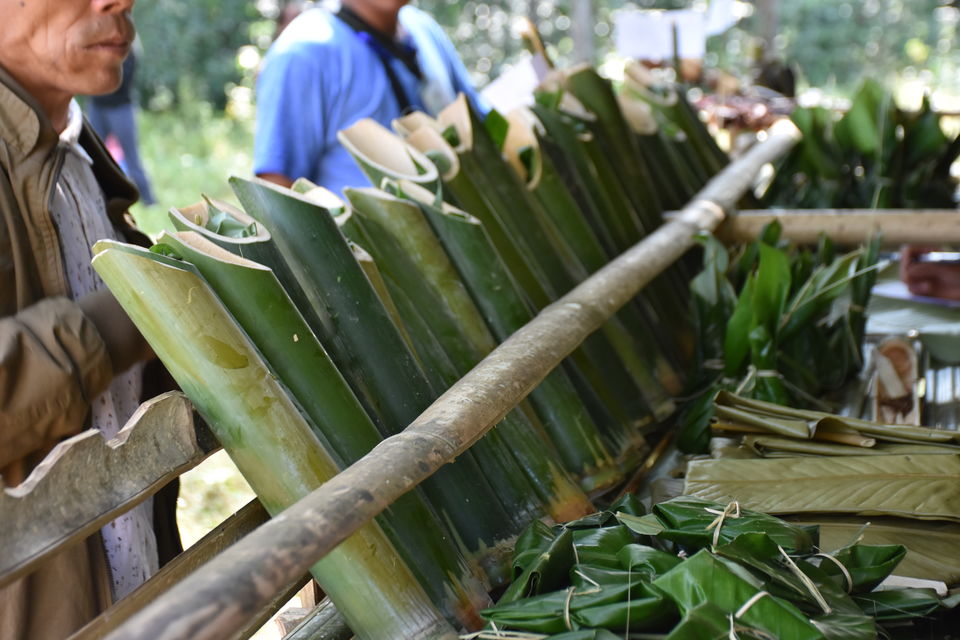 Galho
Galho is a soupy concoction made from rice, vegetable or meat. It is more like the Naga version of Khichdi. It is mostly cooked with the seasonal vegetables along with chunks of pork fat or smoked pork. The vegetarian version of Galho is prepared using vegetables and garnished with ginger.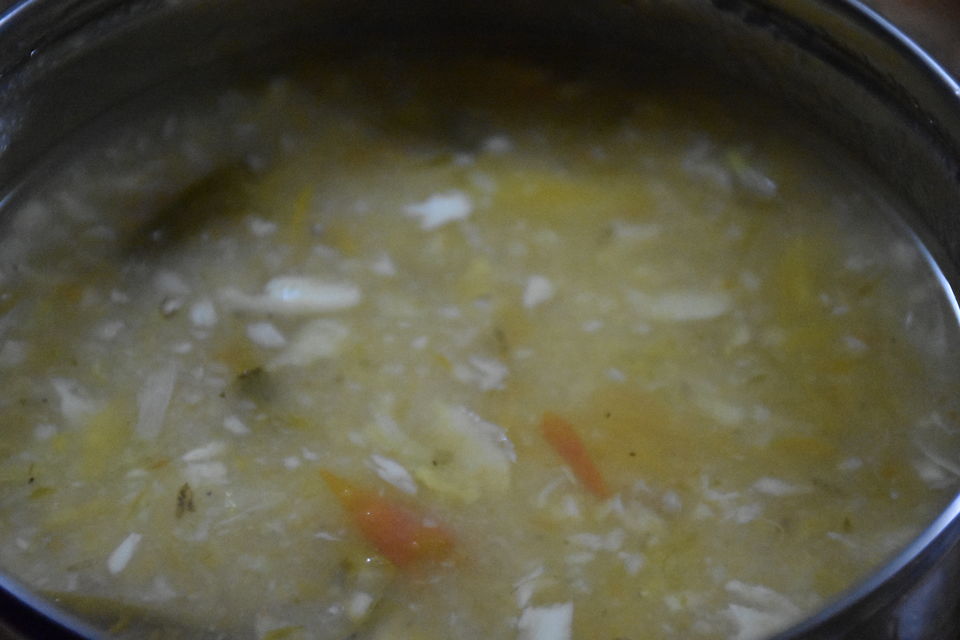 Pork with bamboo shoots
This is one of the most favourite dishes of the Naga people. here big chunks of pork meat is cooked with dried bamboo shoots. It gives a distinct flavour to the dish.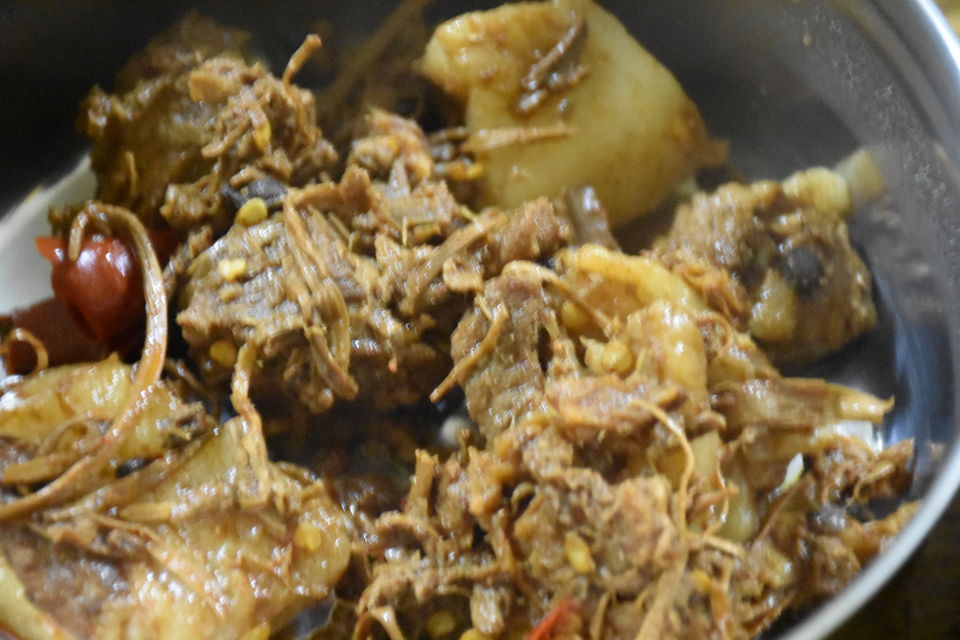 Beans Mix
This is a vegetable preparation consisting of various beans, tomatoes, cabbage, peas and other herbs and natural ingredients. It has a delicious taste and is to be eaten with chili sauce and curries.
Akini Chokibo
Snail meat is quite popular in Nagaland. They are sometimes added to pork preparations as well. Akini Chokibo is however a snail delicacy. Chokibo means snails and akini refers to perilla seeds (a type of herb belonging to the mint family). Sometimes pork or akhuni is added to the dish.
Roasted Intestines
Pigs are one of the most favoured meat items of the Nagas. They also use the internal organs as food. The intestines are roasted and served with chili chutney.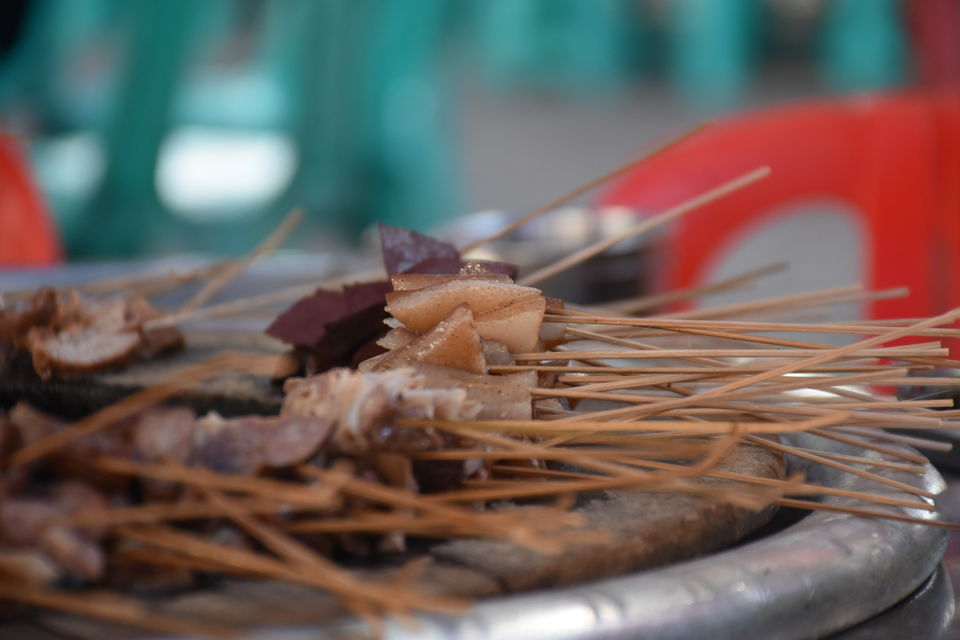 Naga Ghost Chili Sauce/Chutney
I had thought that I will not be able to eat the hot Chili sauce, but I was able to do so with the other dishes. Yes, it was quite spicy and my eyes watered, but the sharp spiciness in the tongue did not last long. The Chili sauce or chutney really enhanced the flavour of the dishes. It had a blend of ingredients like mashed beans, onions and lots of herbs.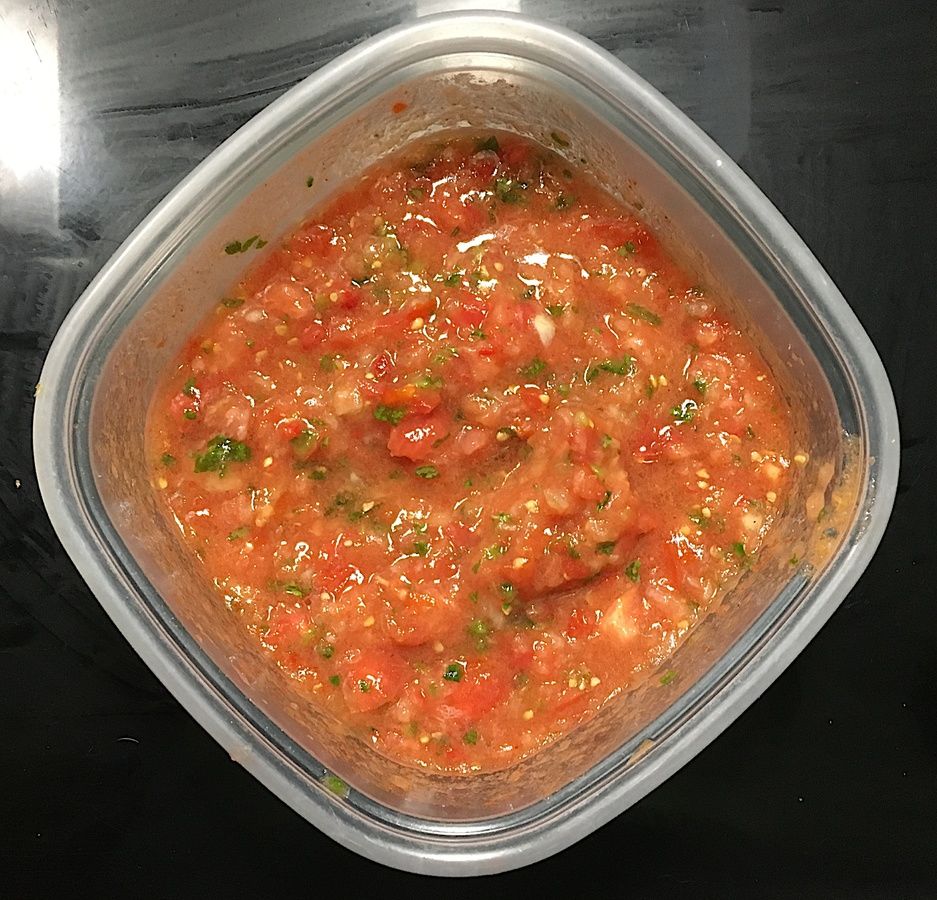 Zutho
How can a cuisine be completed without a drink? Zutho is the famous rice beer from Nagaland. The technique of fermentation is used to prepare this rice beer and is quite tasty. This whitish drink is quite famous among the Angami tribe.
Gulp down your Naga food with a mug of Zutho as you enjoy the delectable Naga cuisines. The Naga cuisines offer quite healthy, yet delicious option. Do explore the cuisines of Nagaland if you get an opportunity. Because, it is not only just food, nut also a mirror to their culture.
#IWillGoAnywhereForFood. Will you?
Do you have a story of your own to tell? Write all about it here on Tripoto!