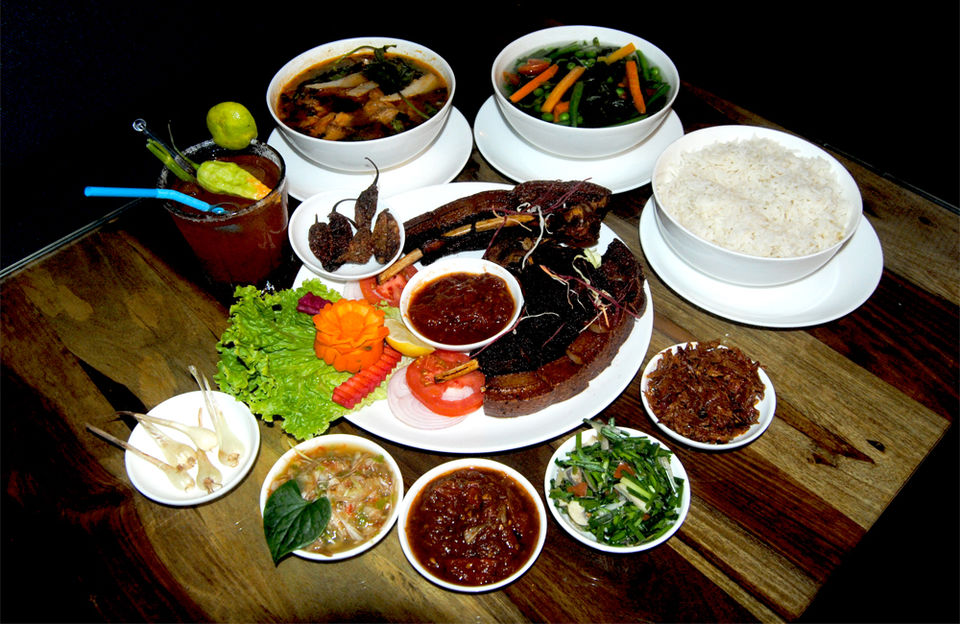 Rich culture, vibrant traditions, colourful festivals and food so unique, it is nothing short of a culinary adventure – that's Nagaland for you. Northeast India is easily one of the country's least explored regions and only a few (apart from the locals) are aware of the expanse of experiences on offer here, especially when it comes to gastronomical pleasures.
Nagaland boasts of some extremely unique dishes, which like its people are simple and colourful. It's interesting to note that though most food here is cooked with meat, it is still extremely light on the stomach because of the simplicity and freshness of the ingredients used. But why should exploring Naga cuisine be limited to visiting the state? Here's a small list of the must-have Naga delicacies (and places to find them in your city) if you don't have plans to visit the Northeastern state anytime soon.
1. Smoked Pork
Where to find it:
Nagaland is one of the highest consumers of pork in the country, and smoked pork is synonymous with the region. Usually crispy on the outside and juicy and succulent on the inside, smoked pork is made of small pieces of pork tossed with dry spices or cooked into a gravy with local ingredients. Spiced with bhut jolokia (raja mircha) and served with boiled vegetables on the side, smoked pork makes for a wholesome meal.
2. Bamboo Steamed Fish
Where to find it:
The first bite of Nagaland's signature bamboo steamed fish might be a bit bland for your taste buds. However, the subtle flavour of the bamboo slowly kicks in and leads to an explosion of flavours. This is a very simple yet popular dish that can be found on almost every dinner table in Nagaland. The bamboo steamed fish is cooked in less spices and is best enjoyed with steamed rice.
3. Pork Curry
Where to find it:
Nagas take their pork very seriously and when it comes to pork curry, the stakes go a notch higher. Cooked with a variety of ingredients including fermented shoots of bamboo or fermented soybean, the Naga pork curry is starkly different from pork curry served in other parts of the country. Cubed onions and green chillies are added to the curry to make the meat more flavoursome. This sumptuous delicacy is best when paired with a bowl of steamed rice and fish paste on the side.
3. Rongmei cabbage curry with pork fat
Where to find it:
If there's one place in India that can offer a vegetable curry cooked in pork fat, it has to be Nagaland. The Nagas add a unique non-vegetarian twist to the local favourite rongmei cauliflower curry by cooking the delicacy in pork fat which makes it a unique binding agent and gives the dish a one-of-a-kind taste. Also, like most Naga dishes, this one too has a generous dose of chillies and garlic, giving it a solid kick but balancing off well when served with hot chapatis.
4. Black sticky rice pudding
Where to find it:
Healthie, Rajouri Garden, New Delhi (delivery only)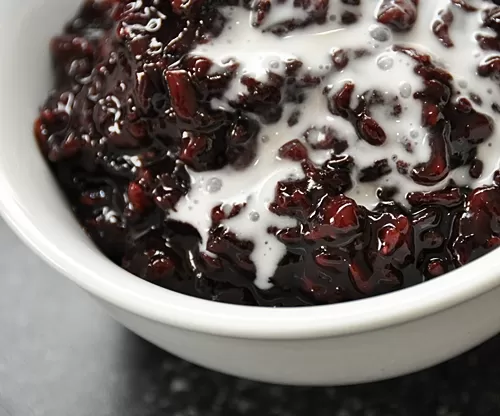 Ever wanted to end your meal with a hearty dessert but that calorie count held you back? Let's face it, this has happened to most of us! But if you're savouring Naga cuisine, things are a little different! Made from the area's distinct black sticky rice, the dessert is flavoured with nuts. The hint of saffron and pistachios gives it a unique taste. Believe it or not, despite being a dessert, the black sticky rice pudding is actually good for your health and can even be consumed by diabetics. Wouldn't life be so much better if there were more desserts in the world like this?
What was your experience of Naga cuisine like? Share your stories by writing in at the Tripoto community.
Frequent searches leading to this page:-
nagaland famous food, famous food of nagaland, food of nagaland, naga dishes, famous food of nagaland, famous food places in delhi