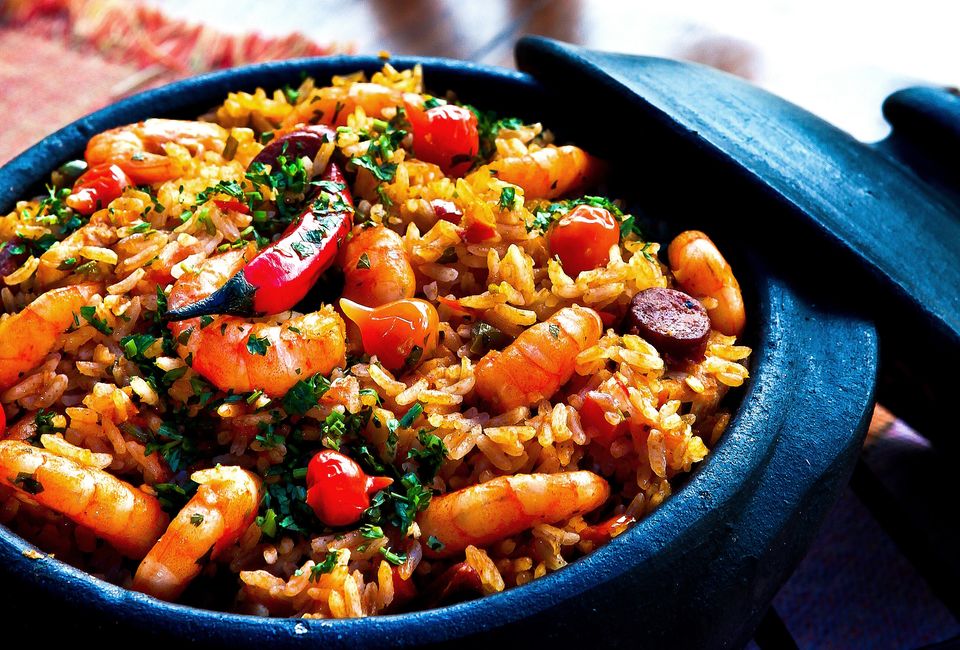 Are you bored of eating the same homogenised food no matter where you go? The same choley bhature whether you're in Amritsar or Jaipur; the same dosas and uttapams get tiresome as you move from from Mumbai to Tamil Nadu. There's no denying that authentic dishes are being replaced at a rapidly alarming rate.
However, even in such dire times, one part of India has been holding firm to its originality.
The Seven Sisters of Northeast India have been serving traditional dishes for centuries. Their cuisine has had little to no outside influence. And, the dishes range from very basic to wildly exotic. The beauty of Northeastern cuisine lies in its unavailability elsewhere. You can't find traditional dishes even in the few and far Northeastern restaurants that we have in the metros. So, here are the seven reasons to visit the seven sisters soon.
The first thing you will notice on any Assamese table is Khar. The beauty of khar lies in its exotic ingredient kola khar, sun-dried peels of a banana tree trunk turned to ashes. Raw papaya, pulses or any other main ingredient is then filtered in water and these dried banana ashes for a flavour that is hard to find anywhere in the world. Khar is believed to cleanse the stomach and palette which is why it is served at the beginning of the meal. The best place to try khar is Paradise Restaurant in Guwahati.
What to drink: Lao Pani, rice beer fermented in the shell of a bottle gourd.
Street food is apparently the craze these days. We are ditching swanky restaurants, jazzy cafes and hip bars to taste the flavours of the streets of India. Streets of Mizoram have been serving Sanpiau for ages. Sanpiau is essentially a rice porridge topped with fresh coriander paste, spring onions, crushed black pepper and finely powdered rice. This dish is simple, but packed with flavours. The best place to find Sanpiau is on the streets of the state capital, Aizawl.
What to drink: Zawlaidi, Mizo wine produced in Hnahlan.
From rice porridge to millet porridge, the Monpa tribe of Arunachal Pradesh prepare a nutritious millet porridge that they call Zan. The millet porridge contains carrots, green peas, spinach, soybeans, black pepper, local herbs and a dash of bhoot jholakhia, the hottest chilli in the world. The amalgamation of flavours is otherworldly. Zero Point in Itanagar and Orange Restaurant and Dragon Restaurant in Tawang are the best places to look for zan. They don't always have it so it is better to call in advance and inquire.
What to drink: Apong, fermented rice beer passed through bamboo shoots.
Legend has it that an old lady named Kelli sold spicy chickpeas on the streets of Imphal that won people's hearts. Those who tasted it wondered how a dish that simple could be s0 flavourful. The secret lied in the local, unassuming herbs and spices that she used. Thanks to her, Kelli Chana became a prominent feature of the streets of Manipur. This snack is served in lotus leaves that give the mouthwatering chanas a fresh and earthy aroma. Where else to find Kelli Chana but the state capital Imphal?
What to drink: Yu, a millet beer fermented exclusively in Manipur.
Meghalaya, the abode of clouds, is known for a special variety of rice that is long grained, light red coloured and has a fragrant aroma. The Khasi tribe of Meghalaya uses this rice to prepare an eclectic dish called Jadoh. It is traditionally a meat-based dish but the vegetarian version is prepared with tomato puree and a host of vegetables and spices. Jadoh is the tranquil spirit of the surrounding mountains captured in a plate. Trattoria in Shillong is the best place to go if you are looking for authentic Jadoh.
What to drink: Ka'iad is a locally brewed rice beer that is believed to be the gift of the gods and clouds.
Ombhl
Nagaland, the land of the headhunters, evokes images of a distant land far beyond the end of the road. The state is magnificent and its culinary treasures are magnanimous. Ombhl is a pumpkin sabzi cooked in tamarind water along with mustard seeds, bay leaves, lemon juice and topped with grated jaggery. Served with aromatic mountain rice, ombhl gives a homey comfort in this faraway land. Look for it in the restaurants of Kohima.
What to drink: Zutho is different from the other Northeastern drinks because it is rice beer made from sprouted rice grains.
Tripura provides us with the dessert that we need to round up our delicious Northeastern culinary trail. Awan bangwi is a rice cake prepared with long grained guria rice, garlic, cashew, raisins and ginger gratings. Yup, that's right, ginger and garlic in a dessert? One bite and all your doubts will be put aside. A melange of sweet, spicy and earthy flavours and the light earthy aroma will make you ask for more. And, they are wrapped in fragrant lairu leaves which are hard to find elsewhere in the country. Awan bangwi is easy to find in the sweet shops of Agartala.
What to drink: Chuak is an indigenous rice beer stored in clay pots that impart a distinctive flavour.
Have you sampled any of the Northeastern delights in the Northeast or any of the metros? Have you gone on a culinary trail anywhere in the world? Write your own travelogue and share it with millions of other travellers.
Subscribe to Tripoto Youtube Channel for stunning videos.
Frequent searches leading to this page:-
north east indian recipes, cuisine of seven sisters, north east vegetarian food, food trip in arunchal pradesh, North east food tour packages