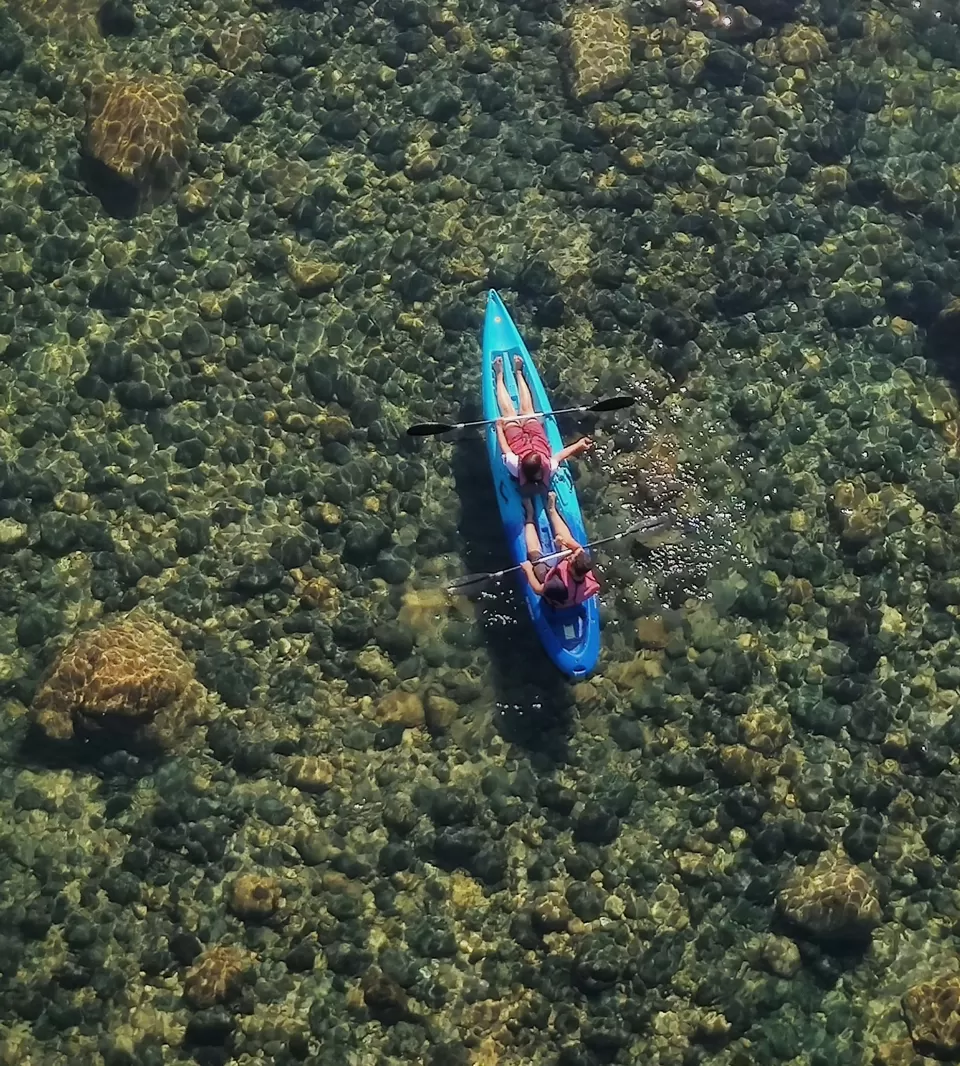 Situated at just 8km from most visited tourist attraction Dawki , is this gem , pronounced as sh-nong-peh-deng.( It's both fun and difficult to pronounce place names of Meghalaya).
While planning our honeymoon to Meghalaya, one thing I wanted to experience for sure was watching crystal clear water of Dawki and camping near riverside. But Shnongpdeng had different surprises waiting for us! It's a whole different world than what you see in Shillong or any other waterfalls in Meghalaya.
We reached Shnongpdeng on our Day3 visit to Meghalaya around 6PM in the evening and obviously it was too dark to see anything ( plan all your trip between 7am to 4.30pm since it gets pitch dark after that ) But gushing sounds of river literally tempted me to run towards it and take a dip in it . I couldn't do it though as it was freezing cold 😁
After unloading our bags in tent , comfortable for 2 people and must say was really warm , and putting our wet clothes on the rock for drying, we had our dinner where we met a cute couple who were traveling Meghalaya on scooty! After exchanging our stories they even invited us for having some barbequed chicken. Isn't it wonderful on how we build friendship with strangers during travel.
Be mindful in Shnongpdeng as there is shared washroom , so carry hand sanitizer and handwash. Plan to go to washroom before sleeping else if you wakeup in midnight you will have to walk on rocks for 5 mins in chilling cold to go to washroom!
We watched stars under the sky , went near river, sat there for while to enjoy the moment. Couldn't wait for the morning to see this beauty in daylight!
We woke up to super gushing sounds of river and realized it was time for sunrise. We saw yellowish orange laddoo amidst the valley and it was amazing view.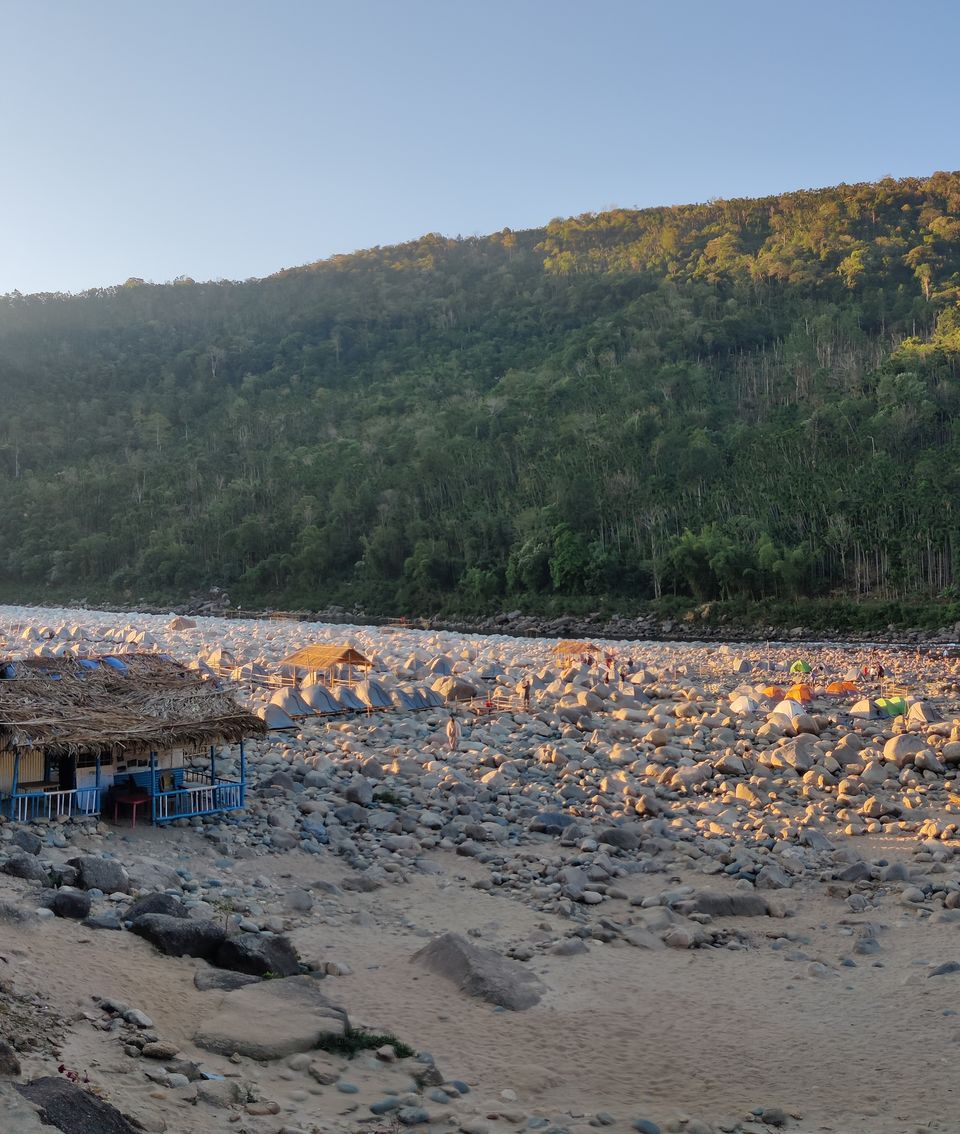 We took a walk towards other side of hanging bridge , which took us 20mins from our tent . Though I got afraid initially as hanging bridge was wobbling , it got funnier after a while . Top View from this bridge is just amazing as it feels like boats are moving in thin air on top of rocks as the river was soo transparent! then my cutoo husband found flowers for me .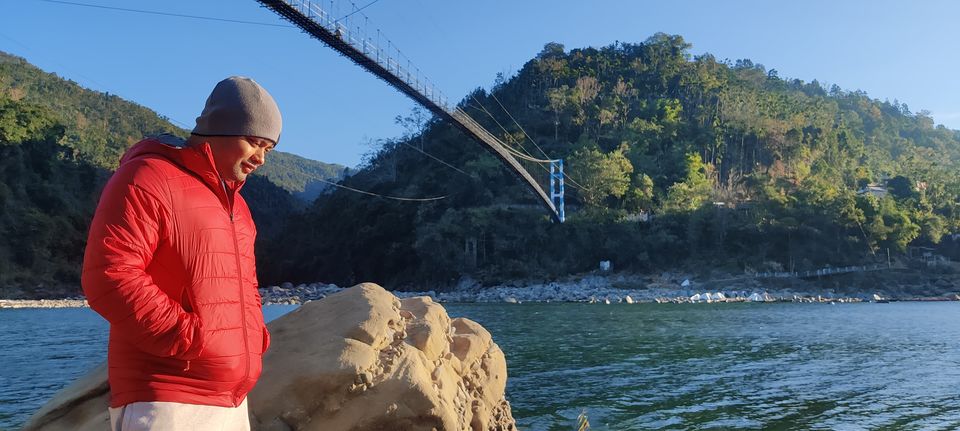 We were ready by 8AM , along with cute couple we decided to go for cliff jumping and kayaking.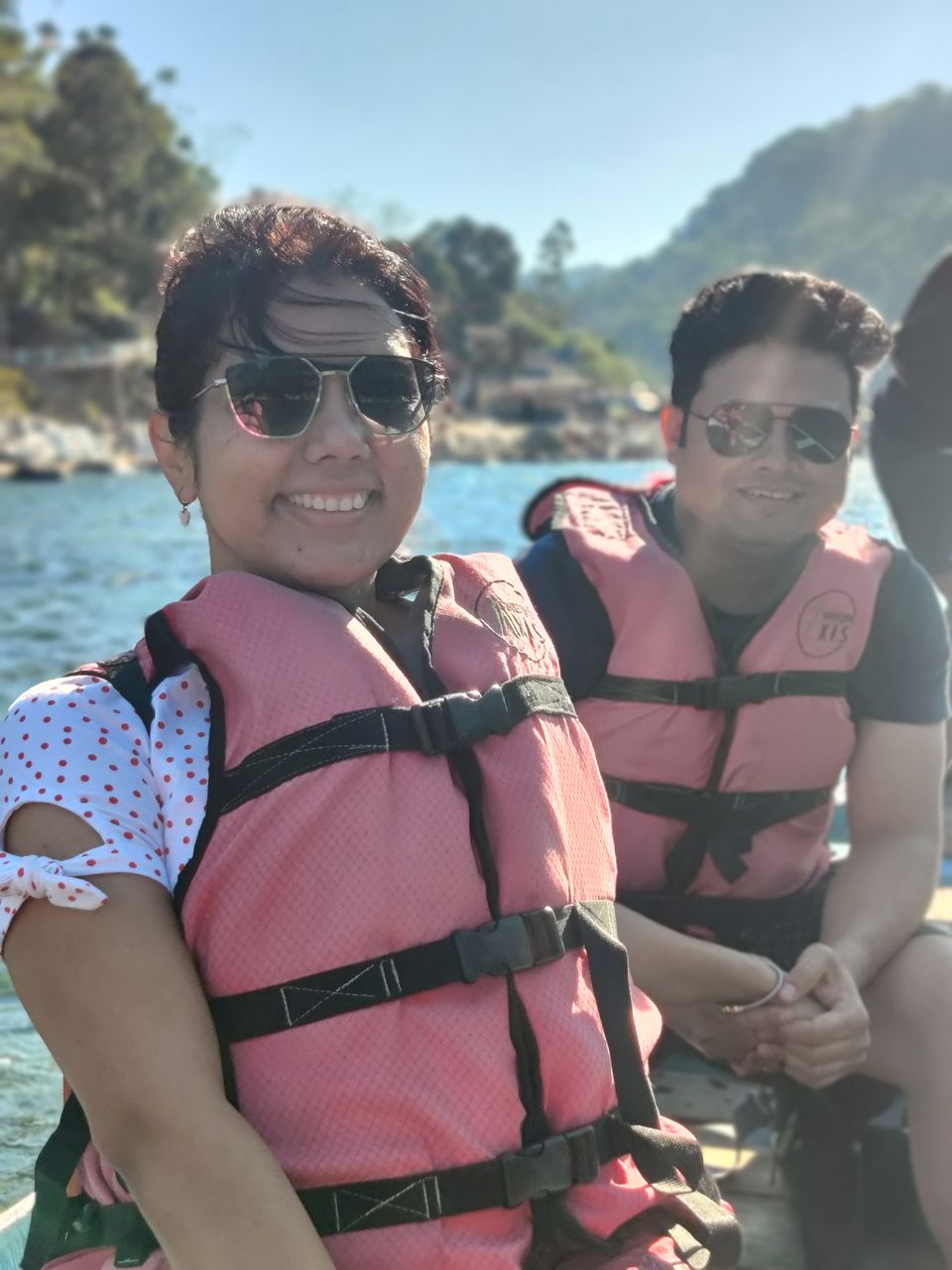 For Cliff jumping, you need to go via boat and there is a safe place were people will help you with life saving jacket and help you understand how to jump. This is where I got soo afraid ,though I knew swimming, as I could see rocks beneath water (it was 10-15 feet deep though). My husband stood beside me and encouraged. Since I dint take the jump they literally pushed me for the first jump 😂 But it became easy after this and I just went on taking dips after dips 😁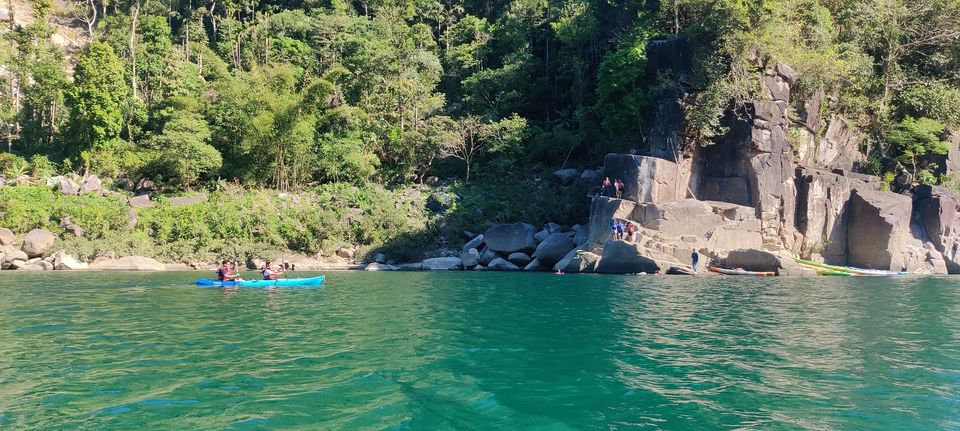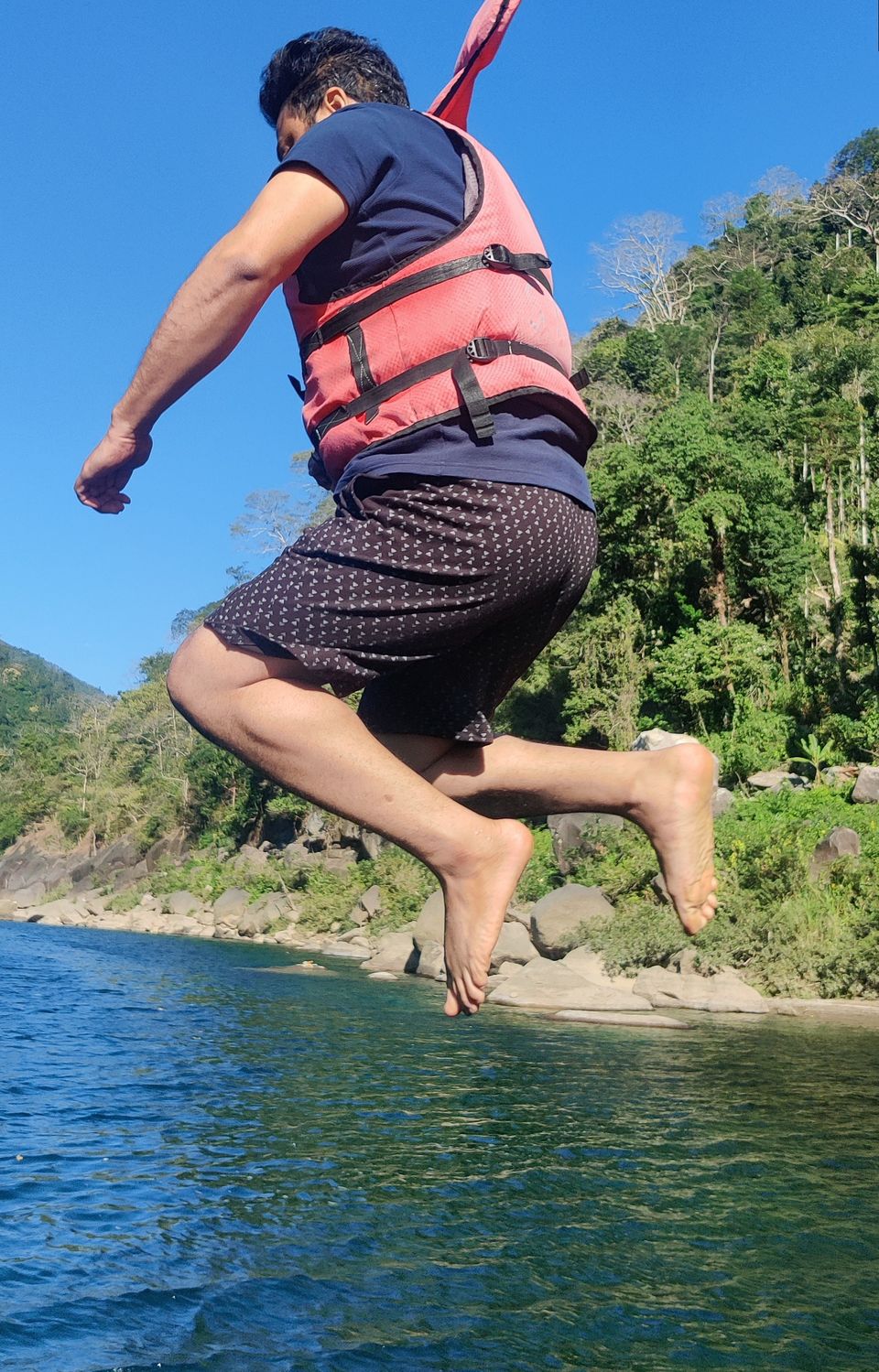 We swam for a while and decided to go for kayaking in the crystal clear water. We both fought to balance the kayak initially, got a good hold of it and then later had a laugh about it. It was soo relaxing! All along our activity I was stunned to see such crystal clear cleanest water of Umngot river. Though it looks like we are kayaking on rocks, it is 5-6 feet deep and some places 15-20!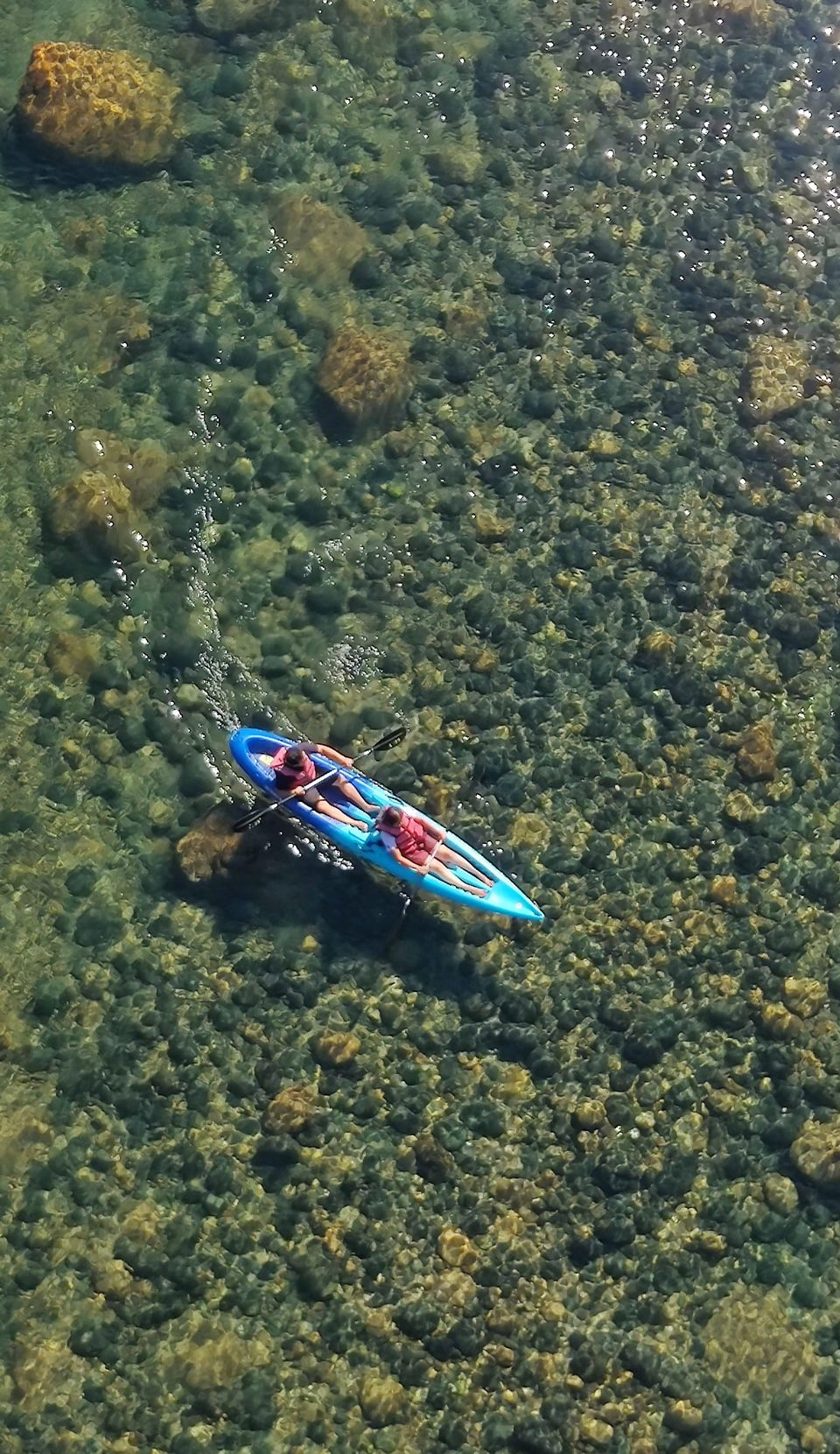 Camping is a must here! Sleeping under the stars , waking up to gushing river sound , watching sunrise through the valley , walking through the hanging bridge , kayaking through river , jumping of the cliff into river, posing for the Titanic kiss etc etc! Oh I want to go back again!
Later we went to Dawki as well where we saw , people on the shore and the river created border , between India and Bangladesh! We went for boating experience again but I personally felt Shnongpdeng was best place to do all the activities including camping.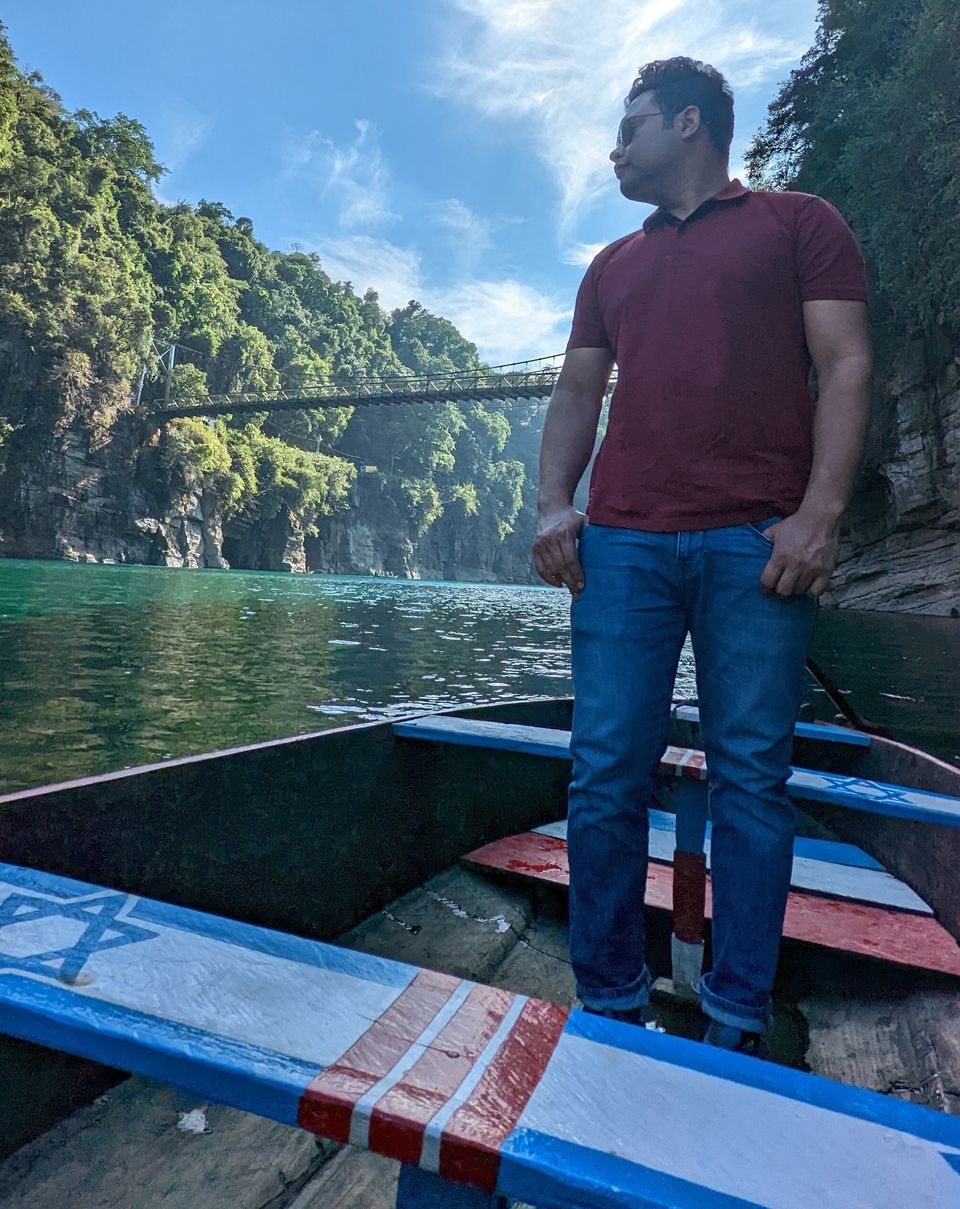 Shnongpdeng is a must visit place , so do include in checklist if you are planning for trip in Meghalaya.
Costs are as listed below : Tent stay - INR 1000 - 3000/- per tent based on negotiation (dinner and breakfast included) Cliff jump - INR 300/- pp (any number of jumps) Boating - INR 600/- for the boat Kayaking - INR 500/- for whole boat Boating in Dawki - INR 800/- for the boat.
There are lot of photographers who try to pursue you (30 rs for DSLR photo , 1000rs for drone shot) but I personally dint take risk of giving my mobile to them as they use USB to transfer to mobile.
Best time to visit is during November to February to watch the transparent crystal clear water.
This was our experience in Shnongpdeng and we made sure to keep the surrounding clean( Very important - Do not litter ) . I would tell this story to everyone and would urge everyone to go to this beautiful place once in their lifetime.
This is my first ever blogpost! I am planning to put series of blog posts on Meghalaya stays and itinerary. Do like and comment if you liked this post as encouragement.
Till then Take care!