Meghalaya, as the name itself explains is also known as 'The abode of clouds. Contrary to the popular belief, this state doesn't just offer mountains and waterfalls, but it is also home to beautiful rivers, crystal clear streams, camping on the river-bed and water-sports, like kayaking and cliff jumping.
This trip summary will only cover the West Jaintia Hills of Meghalaya which houses, these three treasures - Dawki, Shnongpedong and Krangsuri. The trip will start from Shillong with a hired taxi which will cost approx Rs 5-6k (roundtrip to Shillong). If you have your own vehicle, the cost of the trip will come down quite a bit, and additionally, the drive is beautiful. You can also go for a bus or a shared taxi which will be the cheapest option but again, it will be a bit of a hassle as you are not going to stay just at one place, and finding one at every destination would eat up a lot of your time. So, comparing all the modes of transportation, I will totally recommend driving down on your own, if you are comfortable with hill driving.
You won't find any big stores the way, so stock up on some snacks and ready to eat food, just to be safe. Also, carry your own Beer from the city if you want to enjoy a little bit more (wink-wink). Some other things that are needed before you start your trip will be a wind-cheater or raincoat (to save yourself from getting drenched, incase it rains), mosquito repellant, torch, power bank and basic first aid kit which is handy incase you get hurt (I always recommend keeping one during travelling).
1. Dawki (Day 1)
Start from Shillong as early as possible as it will take about 4 Hours to reach Dawki. The initial drive is beautiful, and do not hesitate to stop at a few places to take photographs. You can have your breakfast at a small view-point, Mawjngih Lapynshongdor View Point. Do not miss this place, because it has one of the most breath-taking views ever.
The road is in a pretty bad condition in the last 10 km and finding a parking once you reach Dawki is also quite a task which is why it is always better to reach before the tourists start pouring in. Dawki houses the Umngot river, which is also used as a trade route between Bangladesh and India. Finding a boat ride will be quite easy, but try to look for a guide who can also help you in finding a parking space. A boat ride for four people costs approx Rs 600-800 for 45 minutes.
The Umngot River is a popular venue for the Annual Boat Race that happens every March (till April). There's a suspension bridge above the river, built by the British officials in 1932, which you can cross on foot for some added thrill.
Once you climb down to the river bed is when you realise why Umngot River is the highlight of Dawki. Its like a floating mirror and the green water of this mountain fed water-body is so clear that you can actually see the riverbed. On my first trip to this place, "Yeh shaam mastaani, madhosh kiye jaaye" was resonating throughout the gorge and as the boat ride progressed, we realised an old fisherman sitting on the cliff was singing the song, and it all just felt so mesmerising.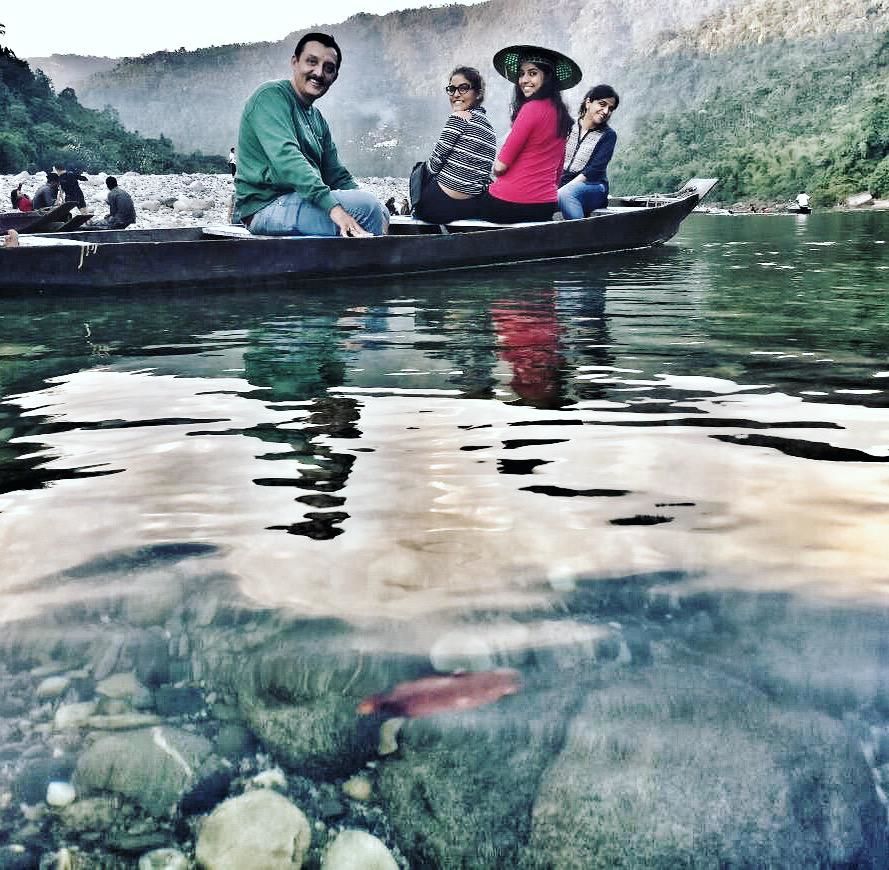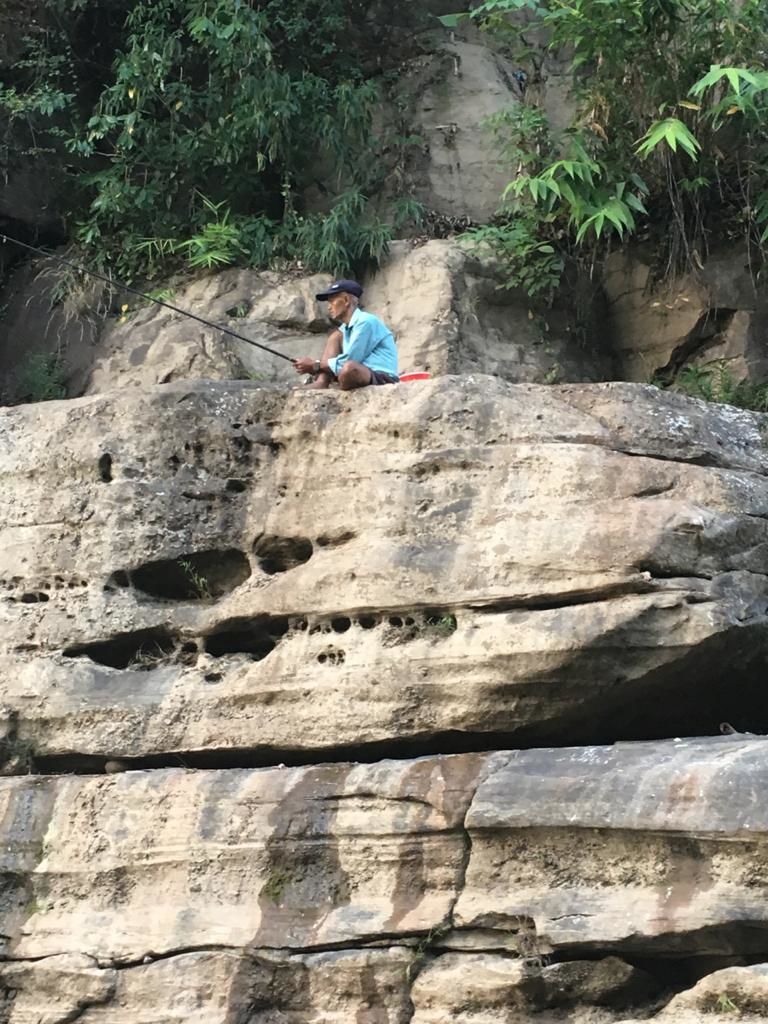 The Umngot river is clear during the winters, from Oct to Mar, and that is the best time to visit this place. Dawki is also bang on the Bangladesh border and has locations with a picturesque view. Once you are done with the boat ride, there are a number of small basic restaurants where you can have your lunch. If you are a food enthusiast, then try the local Khasi and Jaintia dishes River Fish Curry, fish fry and tomato chutney. The options for vegetarians are a little less when it comes to local food, but you can try out the different chutneys.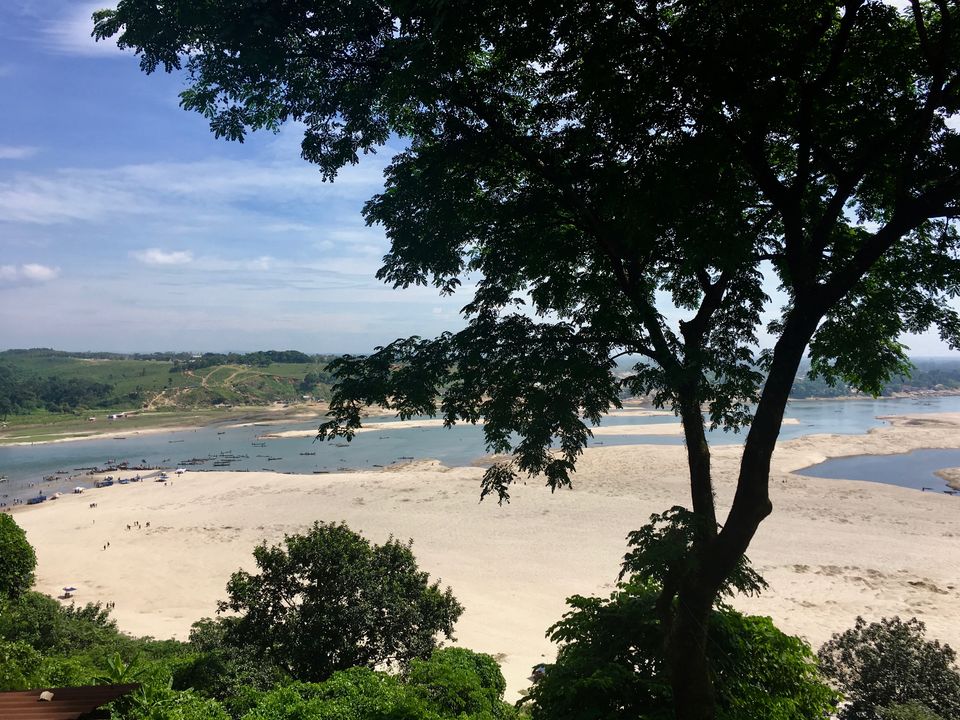 2. Shnongpdeng (Day 2)
Shnongpdeng is small village located around 8km from Dawki and it takes around 30-40 minutes to get here. So, once you're done with lunch and the boat ride in Dawki, leave for Shnongpdeng for a night stay. You have various homestay in the village which can be found on Airbnb and several other online portals. Tents are also available for those who seek to enjoy the experience of camping in the jungle by the side of the river. The camping here is much better than the ones available in dawki, and I definitely recommend to try it out. The cost for one person comes out to be Rs 1000 for the tent stay excluding the dinner cost.
You also have the option of carrying your own tent and pitching it at the sites allotted by them. This will cost you Rs 200 and comes out to be more cost effective.
By the time you will settle down in your tents, it'll already be evening and you can witness the sunset from your tents. You can also ask the camp owner to arrange a bonfire for the evening, take out your beer and have a good time. The area is extremely safe as the villagers are very particular about the security of their village, so you can even go for night treks and do some star gazing, if the sky is clear. I kid you not, the sky looks so so beautiful from this place because of the lack of pollution. Have an early night because it's always better to wake up early in the North East and witness some beautiful flora and fauna.
The next morning, explore the village by boat, hire some kayaks and go kayaking. The charge for an hour-long boat trip on a flat-bottomed country boat is Rs 500. For Kayaking, the charge is Rs. 250 per head. They're really strict about everyone wearing a life jacket (which are also chargeable), so don't argue on that part. You can also go for cliff jumping from a small cliff which is actually quite a lot of fun.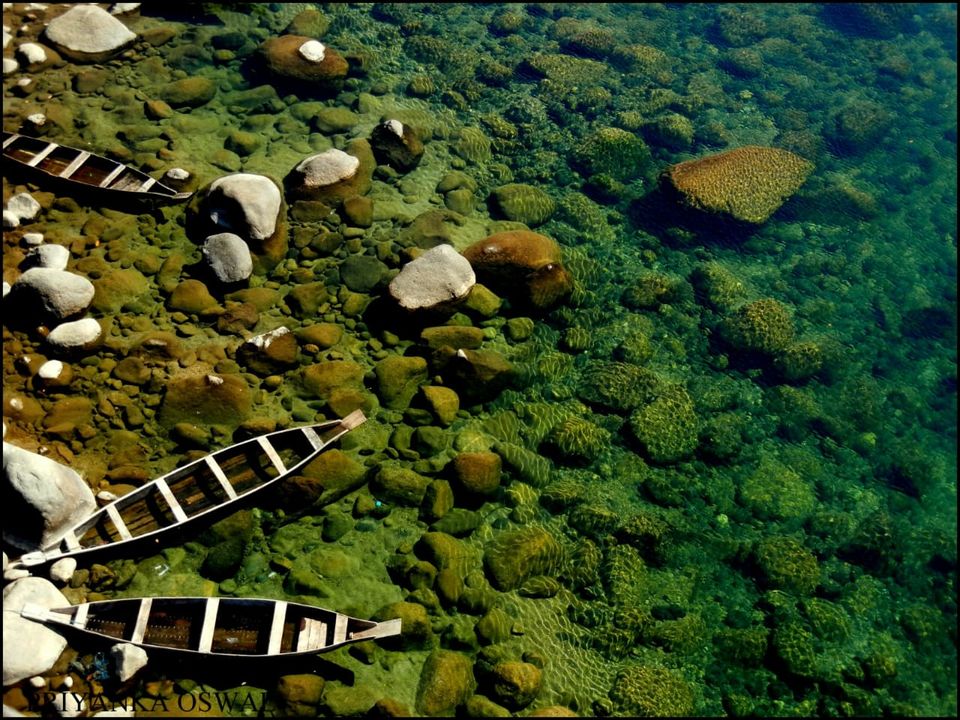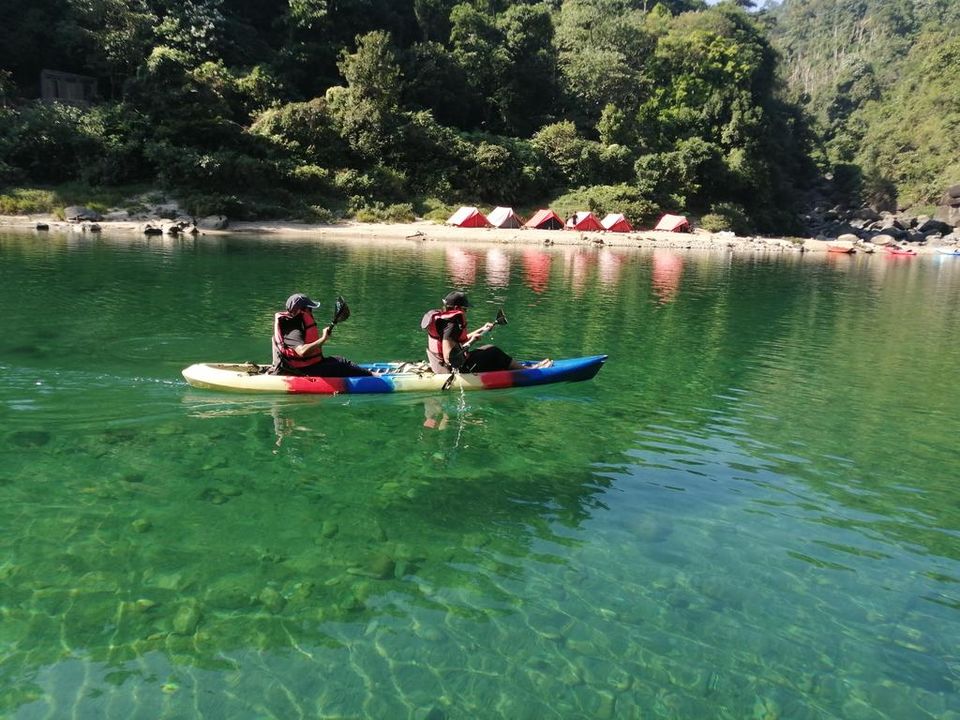 3. Krangsuri Waterfall (Day 3)
Once you are done with Shnonpdeng, pack your bags to leave for one of the most beautiful falls of Meghalaya. It's around 30 km from Shnongpdeng and the ride takes about 50 mins to 1 Hr. The drive again is beautiful, with really good roads. Leave by 12 pm for Krangsuri so that you reach there by Noon. The trek down to the camping site and the waterfalls takes around 20-30 mins and the sound of the waterfall keeps getting older and louder as you keep nearing it. They've also started with zip lining in the middle of the trek at dirt cheap rates.
Krang Suri falls is amongst one of the most scenic waterfalls of Meghalaya. It is surrounded by lush green beauty and shimmering blue water. The camping site is on top of the waterfall, just next to the stream. They have Quechua Waterproof camping tents for 2,4 and 6 persons. It is managed by a single family who also run a small cafe at the same place. The phone number for booking the tent is +918787338584 and the 2 man tent costs approx Rs 2000 per night. They also have well maintained pre fabricated toilets and changing rooms set up individually for men and women.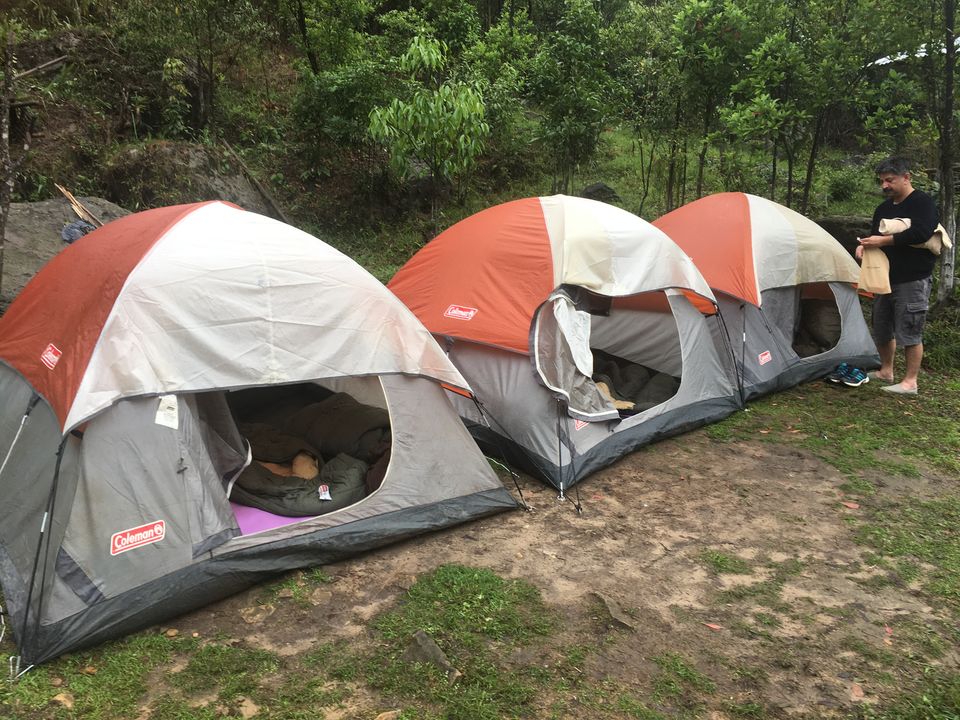 Once you've settled in your tents, let them know if you will be ordering dinner. Again you can ask them to set up Bon fire and enjoy a small party with music, beer and the sound of a waterfall in the background. The cafe serves a Veg Thali which tastes delicious and is quite a filling meal, so I would recommend on ordering that.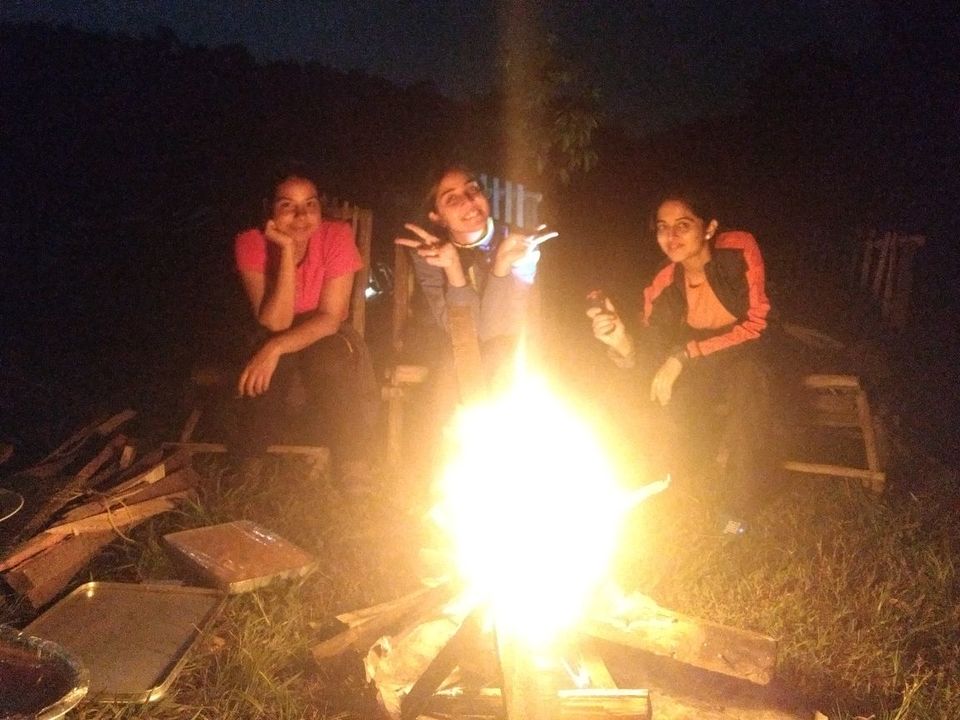 In the morning, the first thing you should do, is jump in the in the bluish green plunge pool of the falls. Again. they are very strict about the life jacket rule. I would anyway advise to wear one because the pressure of the water is quite a lot because of the waterfall. The water is crystal clear and clean enough to even drink. Swim away all your worries and problems in this beautiful place. You can take a ball and play volleyball and water polo in the pool. The whole experience is just refreshing and so much fun that you will end up spending hours in here.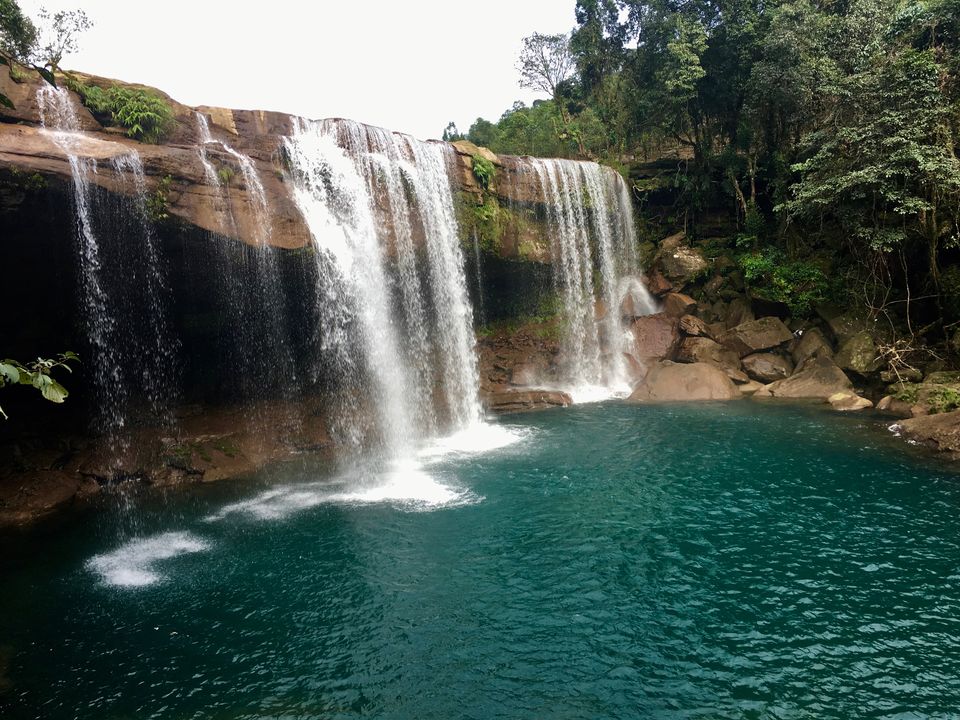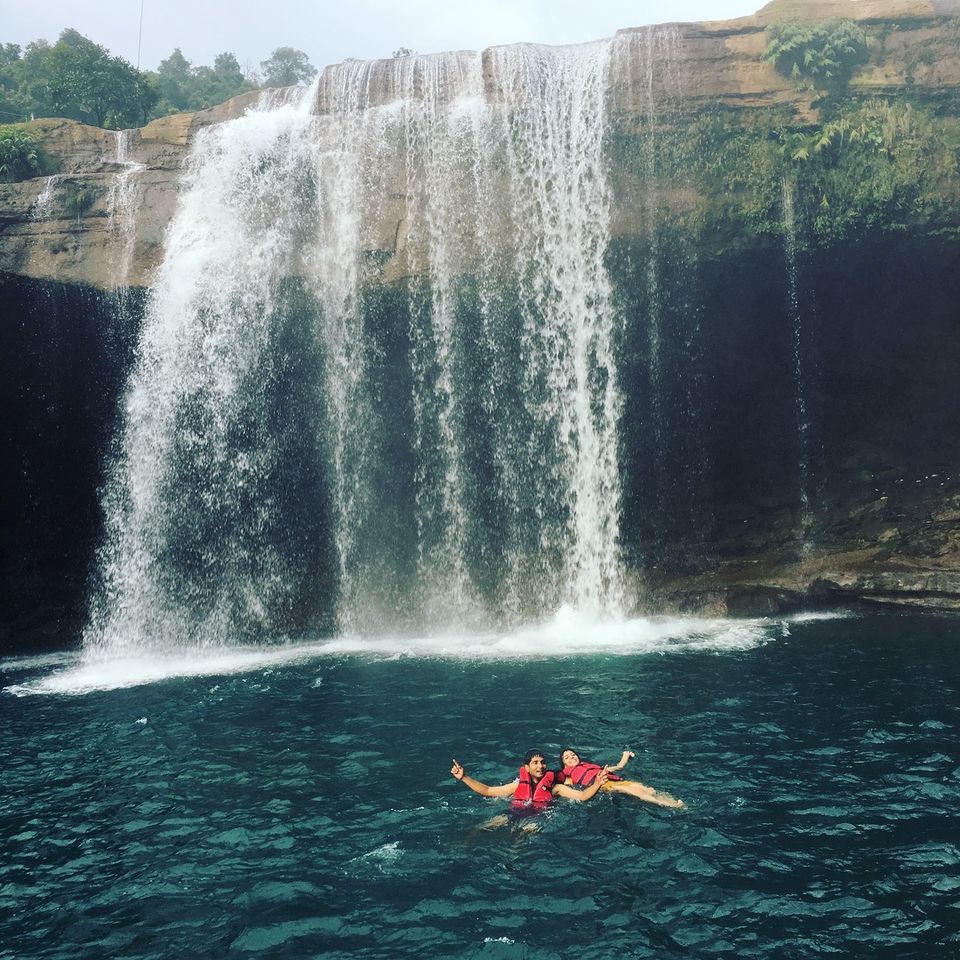 The check out time for the camp is between 10-11 am after which you can trek back up to your vehicle and leave for Shillong. Return to Shillong through Jowai and not through Dawki, because this route will be shorter, and you will also be able to witness the town of Jowai. The Jaintia Hills also produces one of the best turmeric in the world, most of which is exported out of the country. So, if you get a chance to stop in the town, gather up on some of that turmeric to build up your immunity and travel more of Meghalaya, The abode of clouds.