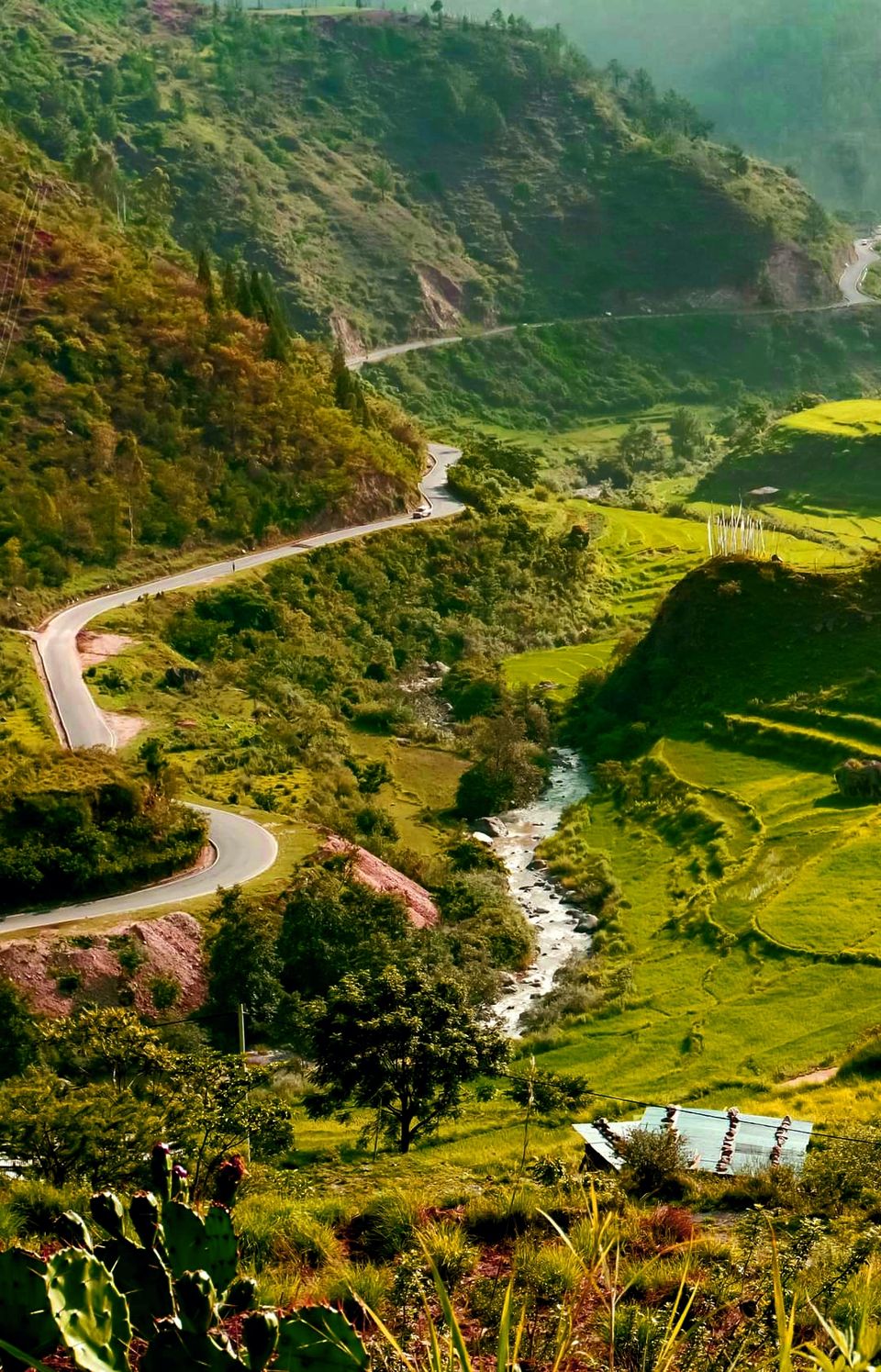 A trip to Meghalaya can be a little expensive in your pocket and a must on your holiday calendar. Most of the stunning sights are not more than 2 hours of driving time from each other (yay good roads!), and there's something for everyone- from adventure activities like cliff jumping, caving, trekking and rappelling, to just sitting down in a village home/lush resort and soaking in the sound of nature.
Note: Covid-19 report is still mandatory in the Meghalaya border to enter from any state.
So here's my detailed Guide (costs, logistics, recommendations, et al) to all the places I experienced. I've also added in some additional spots I missed which should definitely make it to your itinerary should you have more time. Go on then, get reading, bookmarking, and booking!
Guwahati in Assam is the nearest big transport hub. Fly in or train it here and you'll find taxis and shared cabs by the dozen to Shillong, Meghalaya's capital city and the hub for all surrounding places of interest. If you're on a self-drive trip, Zoom Cars can be rented at the airport/online.
Me, I am from Assam and I took a train to Guwahati and booked a cab (in prior) for Guwahati-Meghalaya-Guwahati.
Recommendations- Booking a cab prior is a good choice to avoid the last-minute hassle.
I booked my cab through a mutual friend and had no regrets. He was the best driver I ever came across.
Driver Contact - Ram Singh - 9862232964 / 8787783078 (feel free to contact him, whenever you are going. He will be happy to drive you around) -
Charges: Rs 3000 per day (including petrol)
Travel time from Guwahati to Shillong - 3 hours.
Shillong isn't your quintessential Indian capital city. Although busy and plagued with traffic, it feels cozy and slow-paced with a lovely old-world charm and young energy. There's a lot of local Khasi street food to be had at Laitumkhrah, budget shopping to be done at Police Bazaar and idyllic cafes to be hopped. The serene Umiam Lake offers a quick escape close to the city. Spend a day here getting acquainted with the people and way of life before you begin your road journey onwards to other parts of Meghalaya.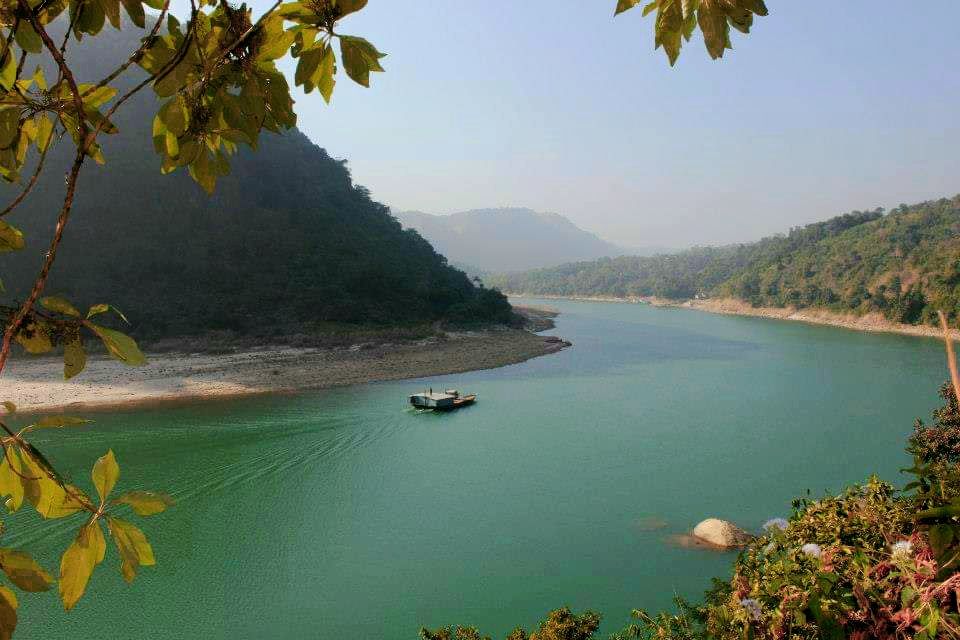 1. Dawki (the name says it all - 85 km from Shillong): A couple of hours from Shillong comes the Indo-Bangladesh border town of Dawki. A sleepy town famous for its magnificently clear river waters, where during certain times of the year, one can see straight through to the very bottom of the river bed with their naked eye!.
It is sheer beauty and a treat to eyes-trust me. This creation of God is something which no pictures/description will justify beauty. COME AND EXPERIENCE IT ONCE IN LIFE!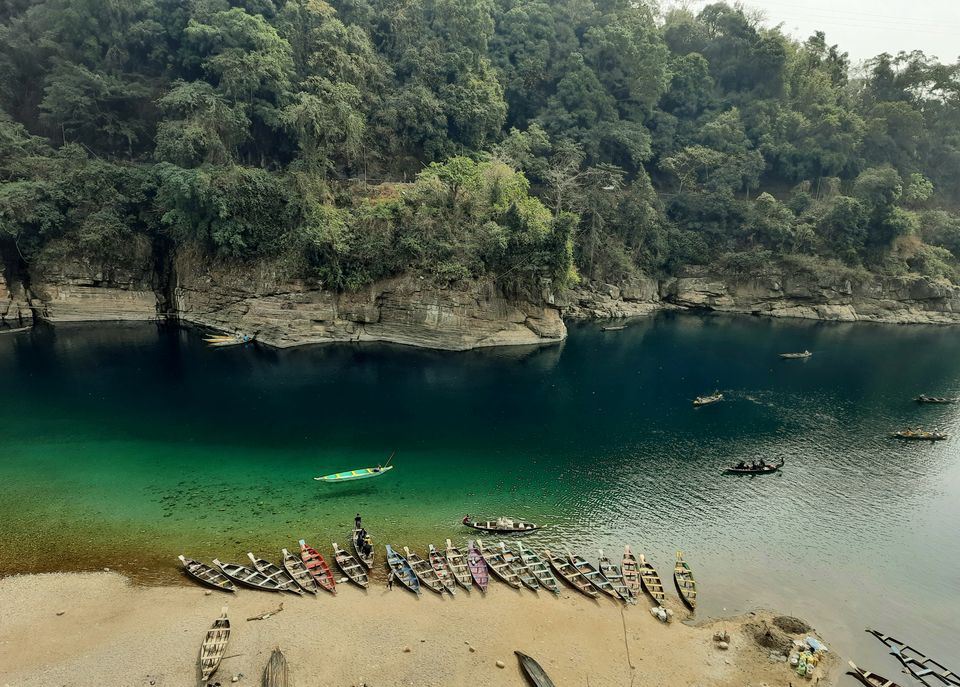 2. Mawlynnong (God's own garden- the cleanest village in Asia): It's 2 hours drive from Dawki.
There isn't much to do at Mawlynnong Village, but if the prospect of visiting 'Asia's cleanest village excites you. A quaint and quiet village with tree houses, a marketplace, and scores of bamboo dustbins lining the road, Mawlynnong Village is one of many spotless and sustainable villages in Meghalaya.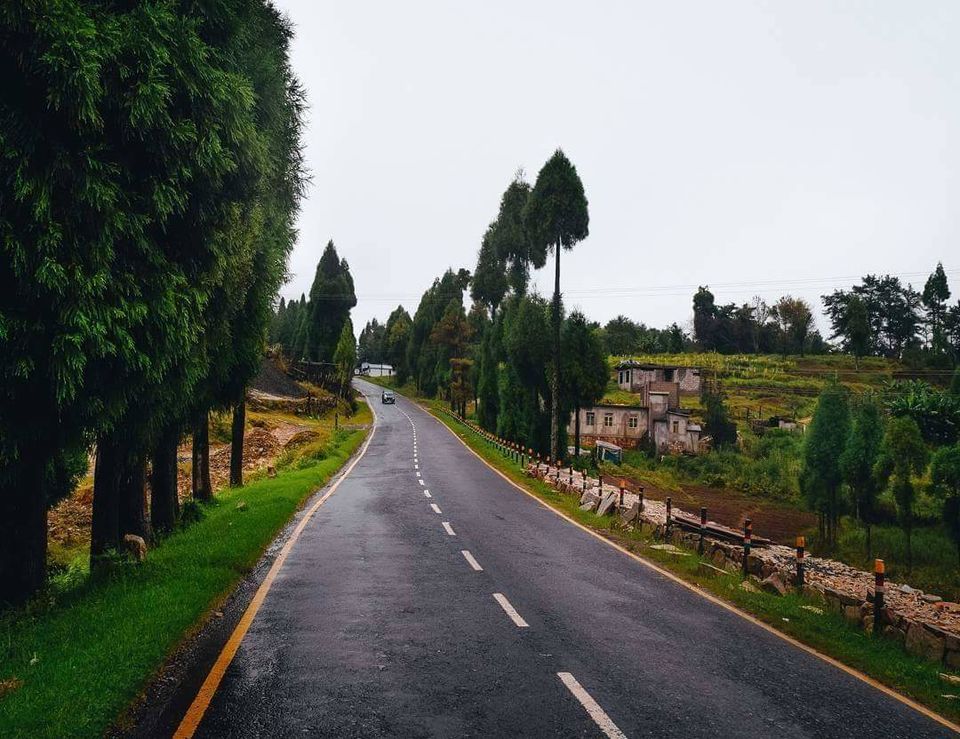 3. Living Root Bridge: It is a type of simple suspension bridge formed of living plant roots by tree shaping. After having lunch at Mawlynnong, we headed here. One has to trek down (easy one) to reach there. The bridge is a type of simple suspension bridge formed of living plant roots by tree shaping.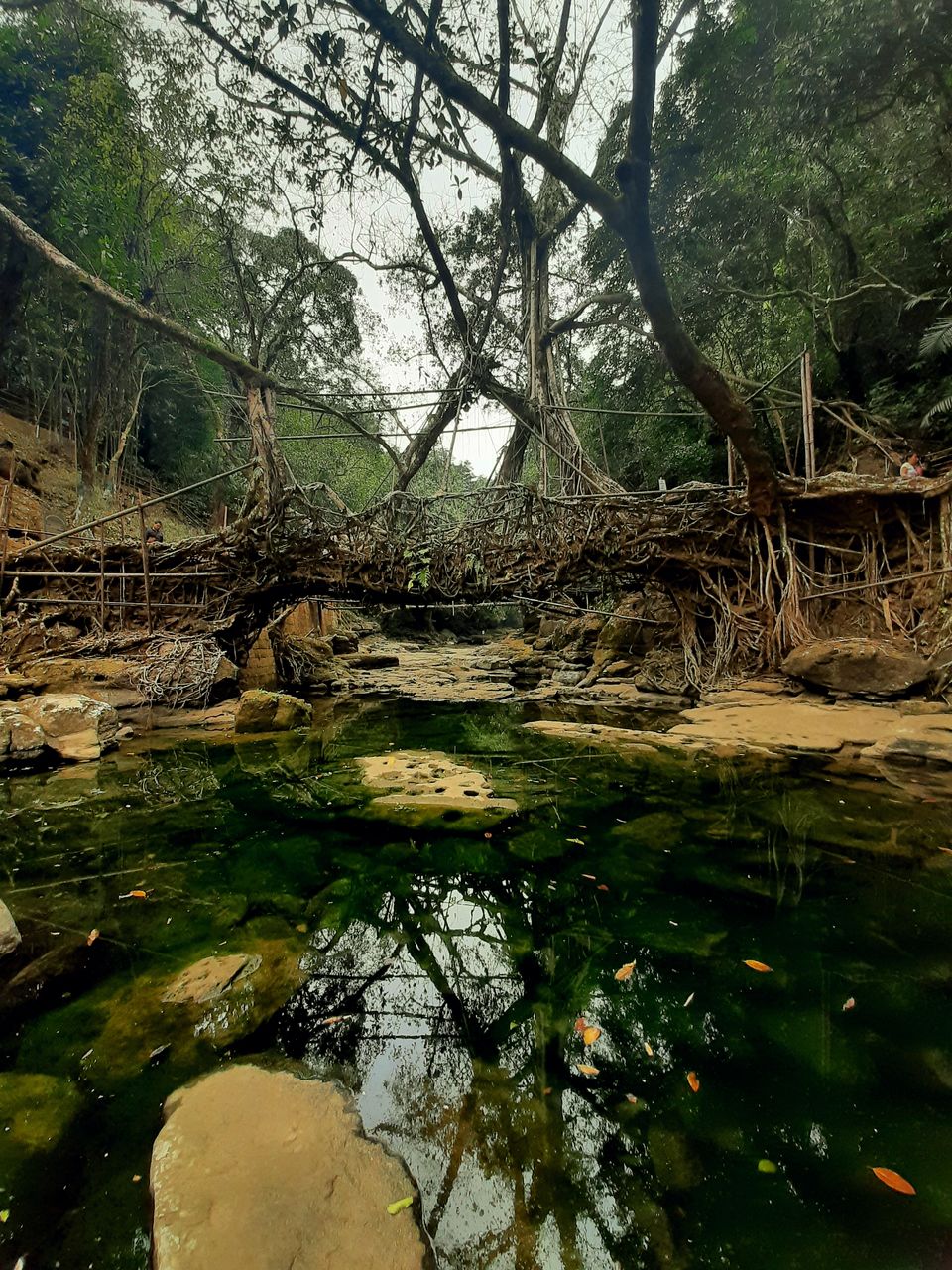 We started early morning from Shillong and headed towards Cherrapunjee, Meghalaya. Our 1st stop according to our plans was Double Decker Root Bridge. But when we reached there we discovered that it is closed on Sundays.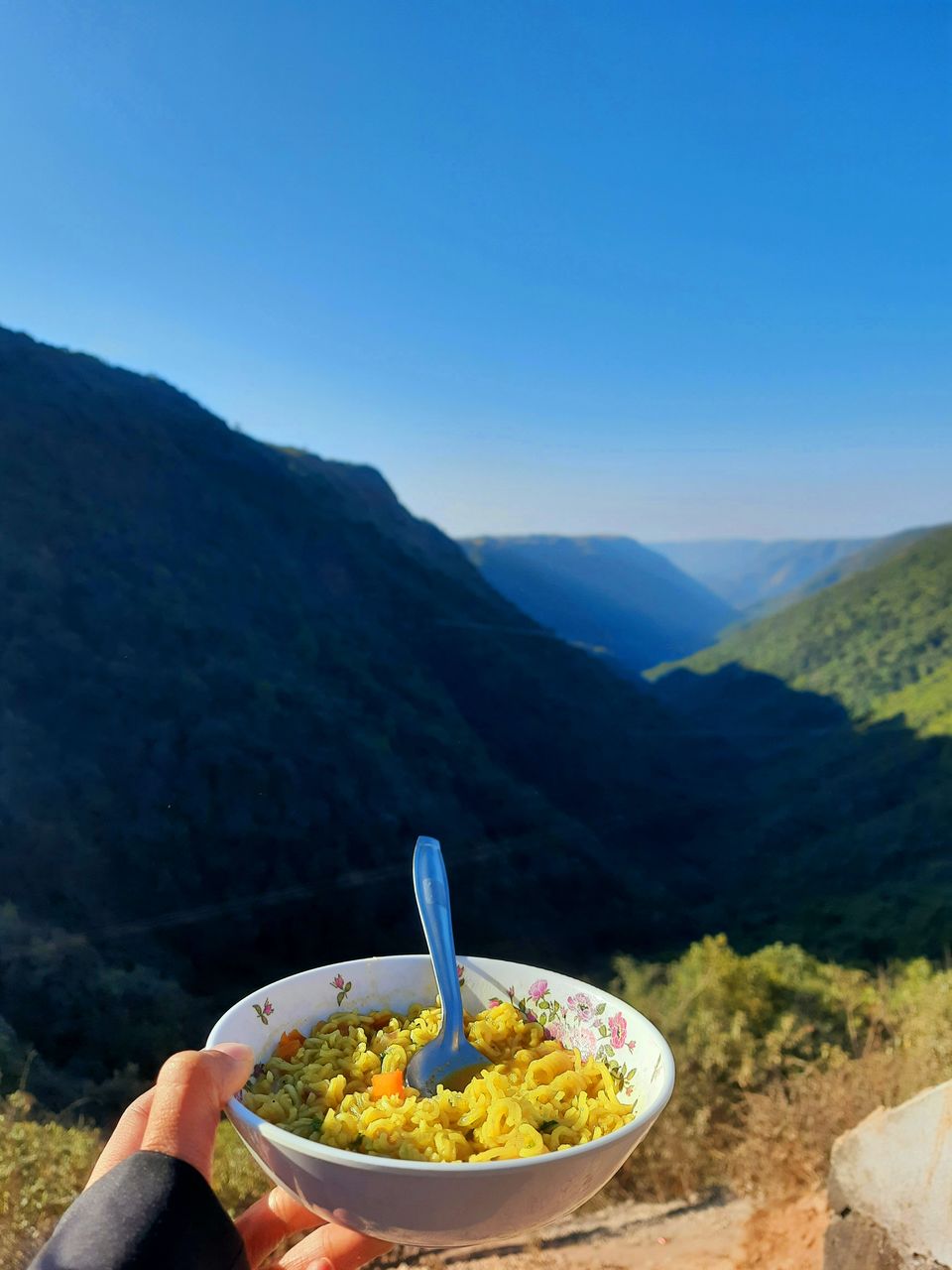 1. Then we checked-in at our room at cherrapunjee and started for Wei-Sawdong or the three-level waterfalls is a must-visit while you are in Sohra. This is way more beautiful than you will see in the pictures.
The path is quite dangerous with some weak bamboo bridges etc . . . Visiting this place in monsoon is definitely not a good idea. Go with proper trekking shoes. It's a proper trek to reach the falls and trust me it's worth it.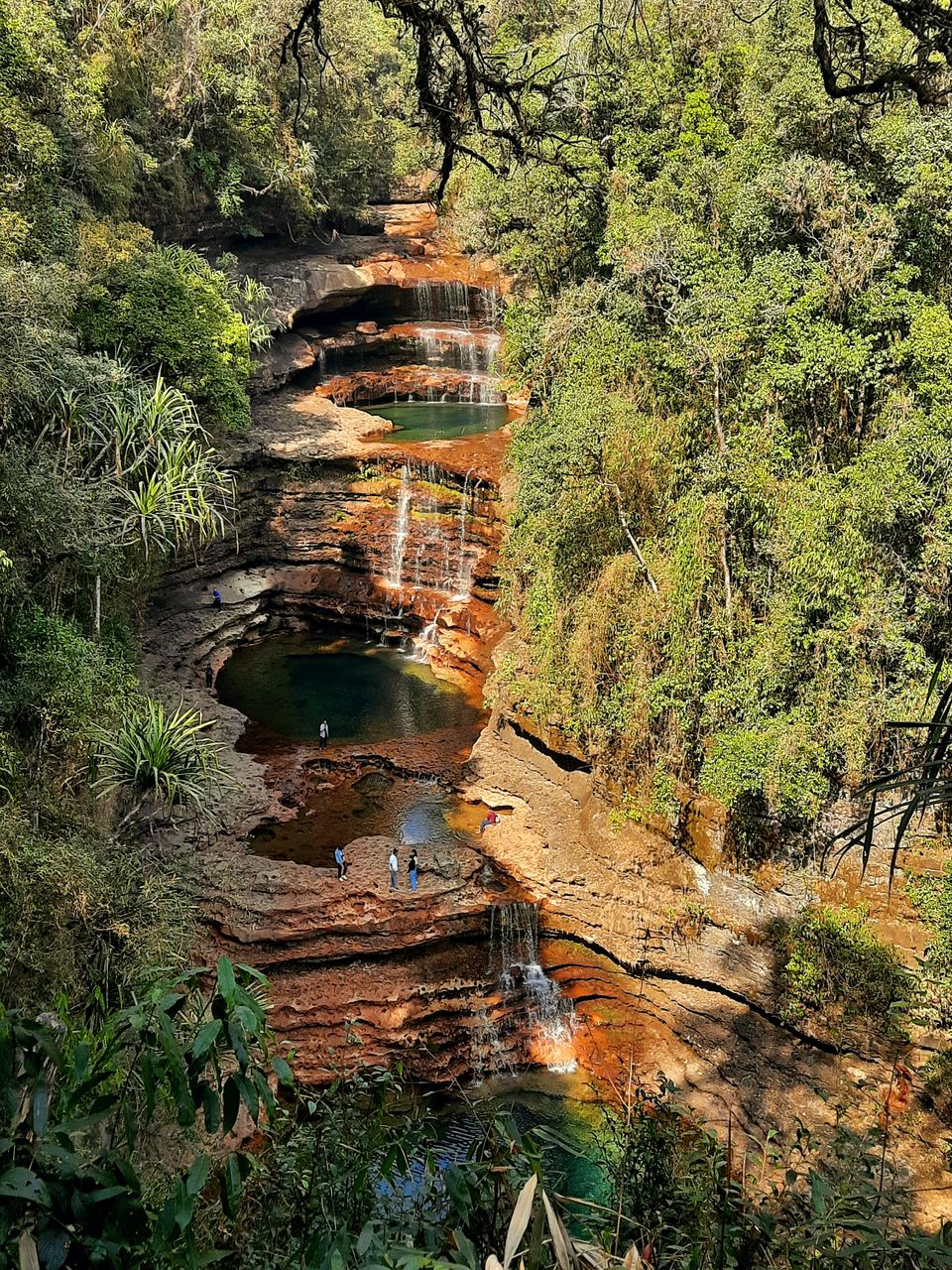 At times he renovates the house so may not be available all the time.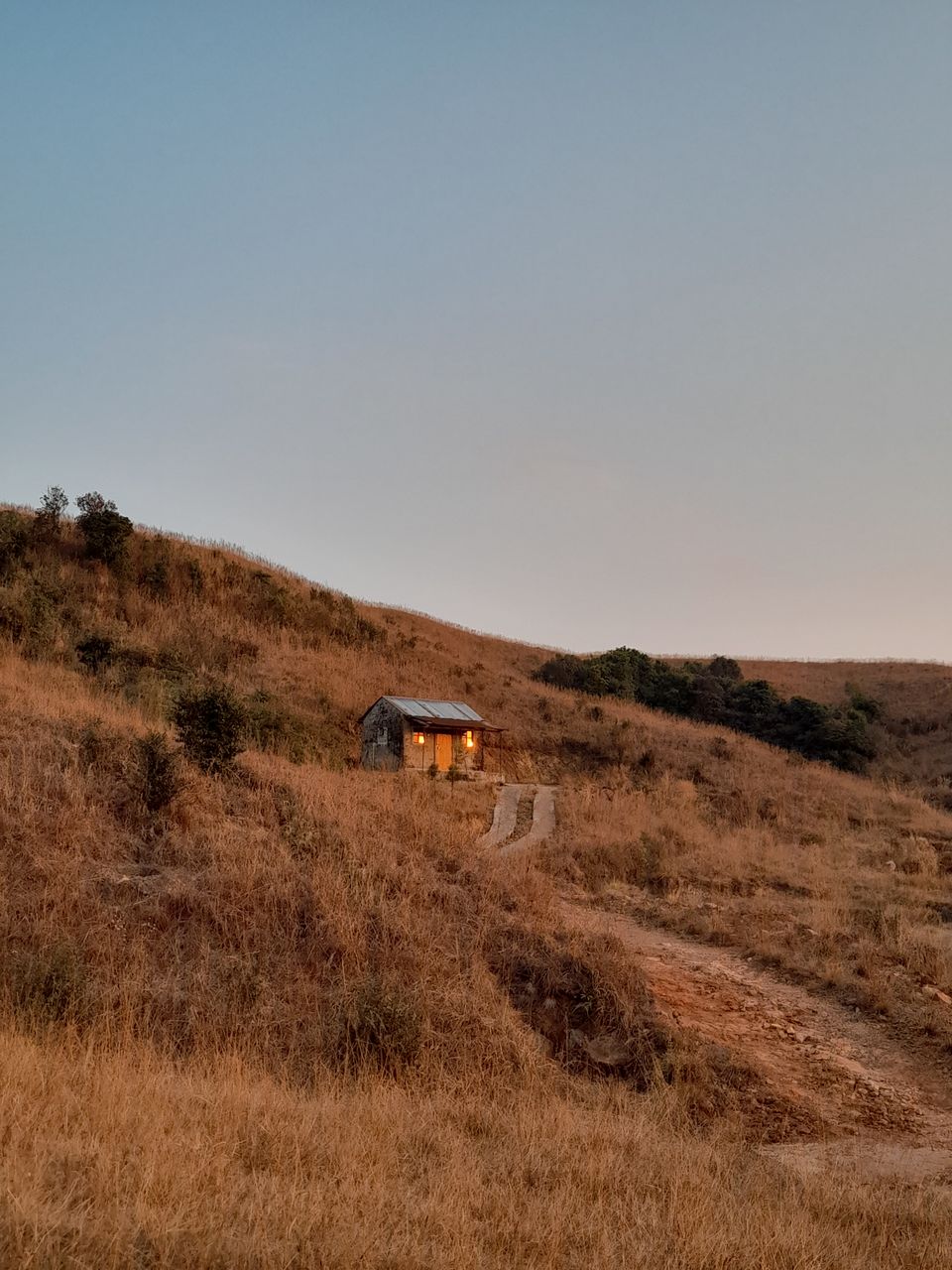 Double Decker Living Root Bridge: The journey to Nongriat village to see the Double-decker living root bridge is an unmissable Meghalaya experience if you're up for a bit of a trek ( read 3600 steps aka 2 hours minimum each way).
The trek to Nongriat is straightforward and very well marked. Your auto/cab will drop you off at the entrance to the steps and you'll find a line of guides and porters hoping to be hired. Porters charge between INR 700-1000 for a one-way journey, and Guides charge around the same.
Now, the downward trek to Nongriat is pretty easy to complete as you're mostly descending the steep steps and most of the trail is well made. You don't really need a Guide for this.
Hire a local guide to then take you to the hidden wonders of Nongriat, and the popular Rainbow Falls if you're up for a long hike on slushy, unmade, and often rocky trails. There are so many stunning sapphire blue pools, unnamed waterfalls, and single root bridges along the way. Give yourself up to the forest and let it work its magic on you!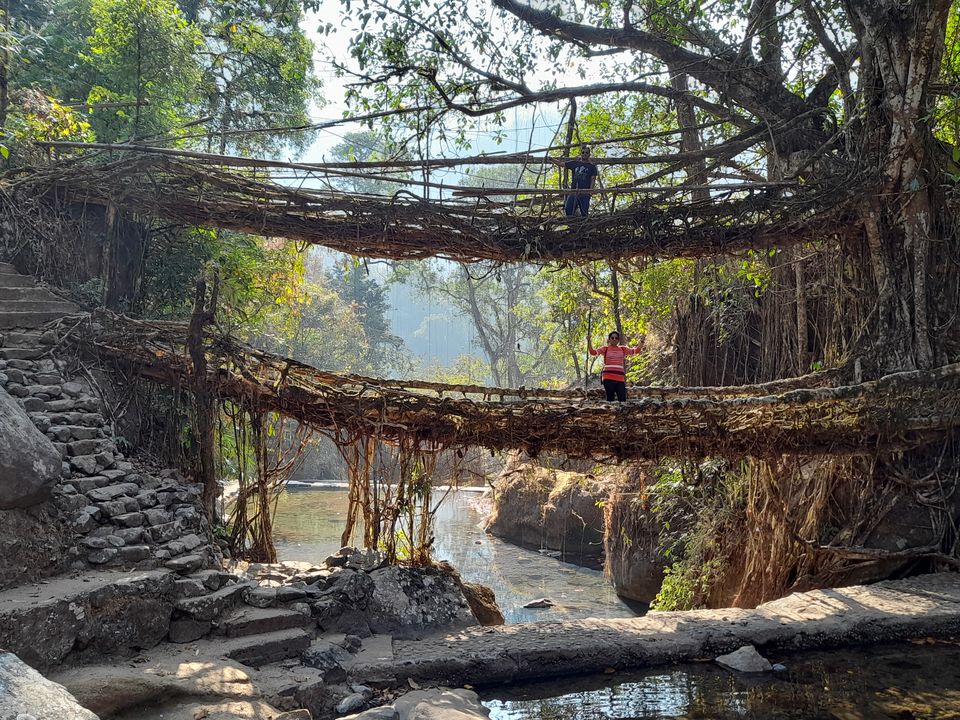 We chose to stay at the police bazaar, Shillong as that is the center point. The police bazaar is famous for its local market, food stall, big shopping hub, live band music, etc.
Stay in Shillong: Hotel Pegasus Crown
Contact number: 09436304984 ( booked through MakeMyTrip - per night Rs 2000/- with breakfast)
Where to eat: Street stalls at Police Bazaar and Laitumkhrah for Khasi food.
Cafe Shillong, The Evening Club, Deja Vu for some downtime and to tune in to a killer playlist. (Shillong isn't called India's rock capital for nothing!). There's plenty more to pick from, of course. But this is all I had the time to try out.
My journey took me beyond this now-touristy town to another sleepier village by the same Umngot river- Shnongpodeng (quite the tongue-twister name)
You can camp here for a day too. Get your tents, food, and whatever necessary. But please keep those regions free from all kinds of garbage. Be a responsible traveler and help in maintaining the sanctity of Mother Nature.
And we are back in Shillong to spend the night.
Time taken: 2 hours (depends on you how much time you spend near the waterfalls).
There are few more waterfalls on the way, but we skipped them because of the dry season now(February).
2. Arwah Caves: The Nohkalikai Falls, Arwah Caves, and Mawsmai Caves are quick stops and can be completed after Wei sawdong. Arwah cave is a must-visit.
Our Stay: Lawanba Homestay
Contact person: Bahdeng (7005743072)
Not available on any site. He is my brother's friend(a local from sohra) so I got this stay option.
But staying there right in between the mountains, with no one around, cooking our own food, living like a local, with a local, spending time with them to know their story - nothing in the world can beat this. And like that our day was ended.
Total stairs of Double-decker, rainbow falls, natural swimming pool: 13k
Total time taken (without a stay): 8 hours
Tip: If you aren't up for this trek which can be strenuous if you aren't fit/have knee trouble, then please do not opt for it. One has to be very fit to do this trek and at times it does get challenging.
This was the tiny glimpse I got into Meghalaya over a period of 5 days, but here are some other recommendations for you to look up if you have more time in the beautiful State!
1. Krang Suri Waterfalls
2. Laitlum, Cherrapunjee
3. Mawphlang Sacred Forest
4. Nongkhnum River Island
Oh, and a final all-important tip- Sundays are a dud across the State for tourists. As most of the Khasi folk are practicing Christians, they're busy at Church- so shops, cab stands, etc are shut down on the day. Best to pre-book your cab well in advance for your Sunday in Meghalaya!
Total cost per person: 15-20k (excluding flights)
Best Time to Visit: November to February
And that's a wrap on what has turned out to be an extensive Guide to Meghalaya! I hope this helps you with all the reference material you need to plan a trip to this stunning State. Drop me a comment if you have more questions, I'll try and answer them :)