Imagine a paradise where you are the ruler, where open skies, flowing rivers and vast rice fields are all yours to look over and where the only thing disturbing your peace is the gentle call of wildlife. This is what Hideout Lightroom in Bali offers you.
Set near the rice fields in eastern Bali, in the shadow of Gunung Agung volcano, Hideout Lightroom is a unique bamboo house, perfect for adventurous travellers. A nature lounge, this bamboo house is a private getaway that you can enjoy at any time of the year. Whether you are travelling solo, with a partner or with a group of like-minded friends, this house is lovely to relax and unwind.
Ideal For
It is an adventurous, authentic, rustic experience right in the middle of a Balinese village and is perfect for backpackers, trekking-lovers, eco-enthusiasts, nature-lovers or anyone who is looking for an experience unlike any other.
About Hideout Lightroom – Eco Bamboo Home
This eco bamboo home guarantees a fully immersive experience in Bali. It is made completely from bamboo (even the furniture), which is sourced from the local villages. The property focusses on providing an ecologically-balanced yet beautiful stay for someone who is equally enthusiastic about sustainable living. It is a place that is all about giving back to nature and is built while keeping that very detail in mind.
It has one multi-functional room, with a queen-sized bed, a small kitchen counter for breakfast and a gorgeous sitting and relaxing area.
The ensuite bathroom is probably the most magical experience at this property. Partially outdoors and partially indoors, it makes for a great showering experience that you will remember for a long time.
Want more? Well, they have a hot tub right outside your room. Pour in some rose petals, a few drops of your favourite essential oil and you are all set for some rejuvenation.
The house is located in the middle of rice fields and next to a river stream, so nature is all around you. They also have a dog and cat on the property and are sometimes visited by local wildlife. You can call ahead and enquire about what kind of animals you can encounter during your stay.
The outside area is perfect to relax as well, so you can write that book you've been thinking of, meditate, exercise or simply just sit and stare at all the beauty around you.
Food
They don't have a breakfast service, and there isn't a full-range kitchen. There is a small kitchen counter, with enough utensils for two people. There is also a sandwich press for anyone who wishes to have sandwich and nothing else for breakfast! They also provide bread, bananas, peanut butter for your first morning. Just call in advance! But if you are living in the lap of nature, do you even want to think about cooking? There are some amazing restaurants nearby that you can dine at or opt for home delivery.
Cost
Now you're wondering how expensive it will be to spend a few days in this paradise? Well, it's won't be! This is not a luxury resort or a glamorous hotel, but a small cottage made with love and keeping in mind the environment. It only costs Rs. 7,500 for a night for a couple!
Best Time To Visit
There is no best time to visit this paradise. Since, it is so far away from the crowds, you can visit it in the busiest season and still be close to peace and quiet. The best season however, to visit Bali, is generally between May to October with May, June and July being the busiest months. However, if you wish to climb Mount Agung, the best time is between May to October, the dry months.
What To Do Here & Around
East Bali is considered one of the more romantic parts of Bali with its stunning coastline and vast rice paddies. Hideout Lightroom is located in this part of Bali, right in the shadows of Mount Agung (Gunung Agung), an active volcano, and the highest mountain on the island of Bali. There are many interesting activities you can do around the property –
Climb Mount Agung
This is by far the most exciting and adventurous thing you can attempt while staying at Hideout Lightroom. Most trekkers make a guided day trip to the top of the volcano. This is a long and high mountain and requires strength, stamina and the right kind of equipment. It's not a simple hike, it's a serious climb, so make sure you are fit for it. It is also a mountain with immense religious and spiritual significance for the Balinese people, and climbing it is restricted in the month of April.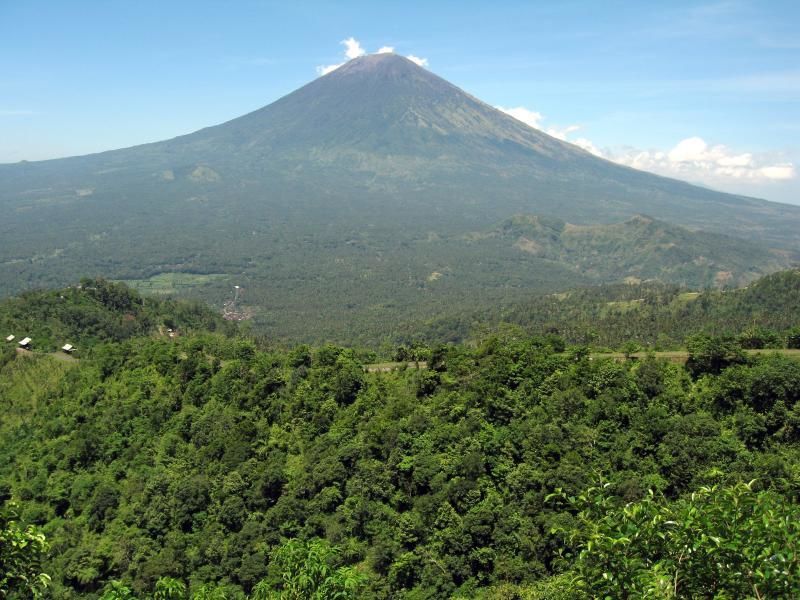 Snorkel on one of the many beaches along the coast
While you may wonder why I am suggesting that you snorkel here, when this is something you can do in any part of Bali? Well, it is because nowhere else in Bali will you get to see the wreckage of vessels torpedoed during WWII. And to top it off, the coral reefs and rich marine life will get you hooked to eastern Bali's marine world.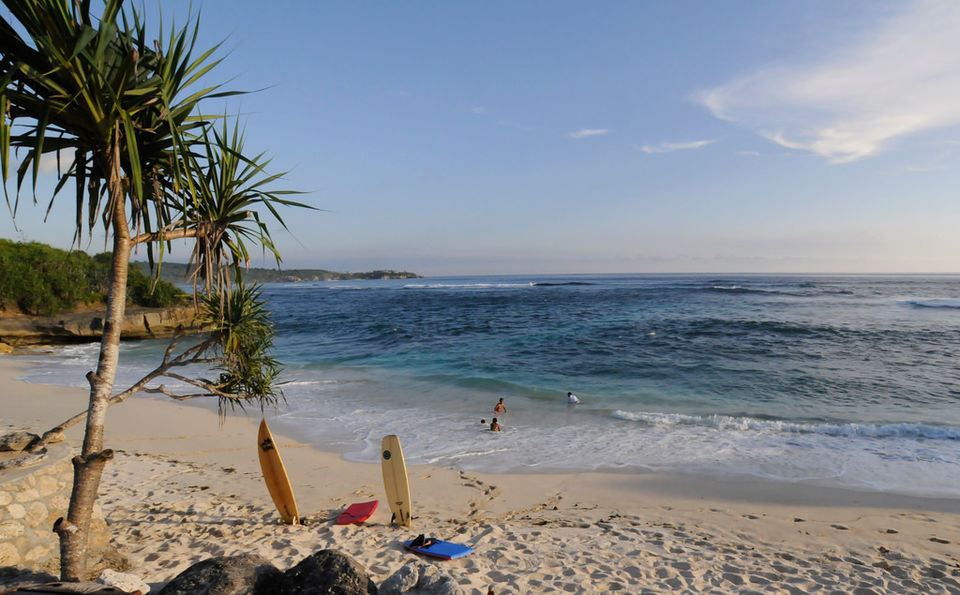 Learn a local craft
Hideout Lightroom is located in between two local villages. So there are a lot of opportunities to learn a local craft. You can learn how to harvest rice or bamboo, or how to fish in the river stream nearby. You can also learn how to make palm wine, if that is what suits you! Ask around, see what part of the culture and traditional life of Balinese people you can take back.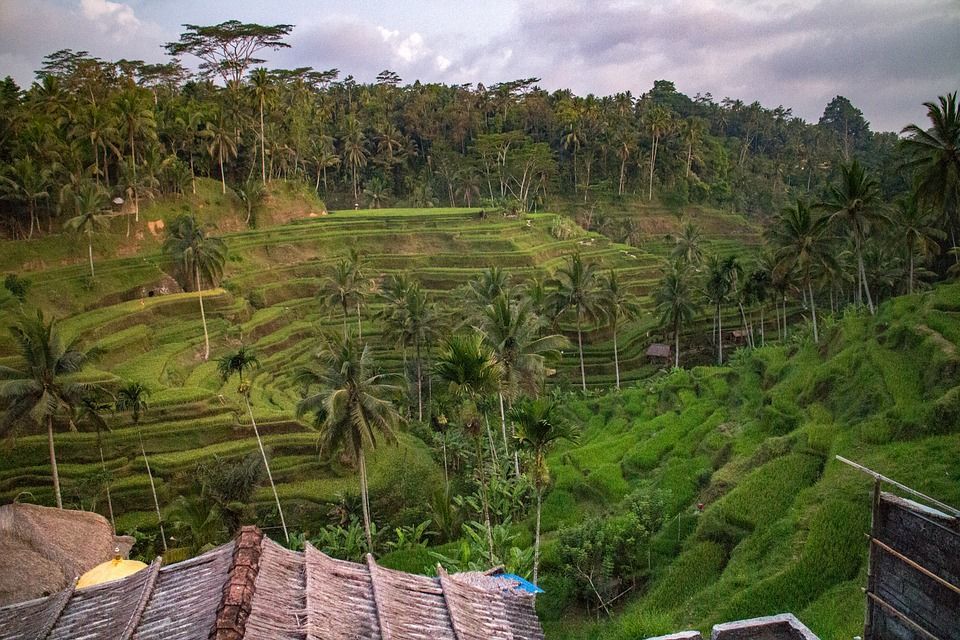 Getting There
An average roundtrip ticket to Bali's international airport, Denpasar costs around Rs. 33,000. Hideout Lightroom is around 120 minutes away from the airport. The one-way taxi fare will cost you around Rs 1,000.
Know of any gorgeous property in Bali? Write all about it here and inspire other people to travel!
Frequent searches leading to this page:-
Bali honeymoon package, Bali tour package for couple, Bali Indonesia package tour with airfare, Bali Indonesia tour package, Bali tour package from India, Bali honeymoon package cost, bamboo house bali indonesia, bamboo house bali price