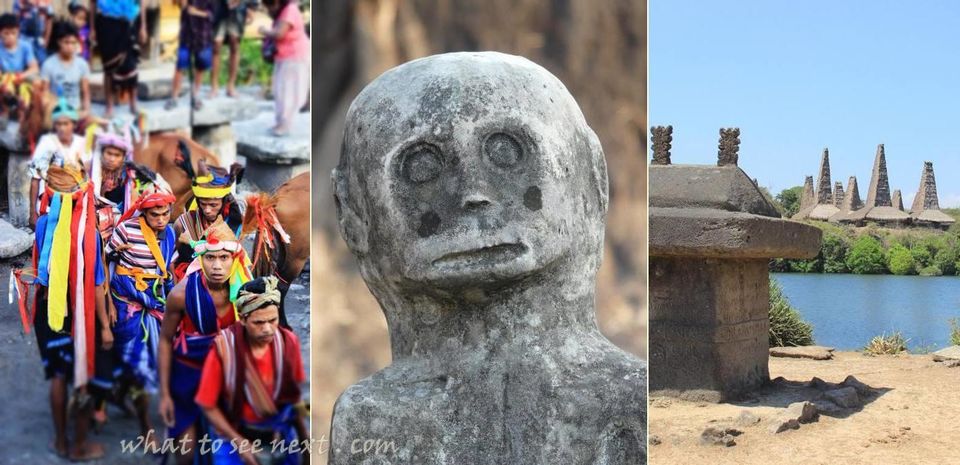 At the airport, after arrival, we found a driver who agreed to take us to Waikabubak for a sum we were able to pay (if you find the transport in Flores unduly pricey, wait till you go to Sumba).
The trip takes around 45 minutes – 1 hour, depending on the location of your hotel in Waikabubak.
We decided to start with Tarung and Waitabar, located within the town. They are two villages, but they look like one, separated by a border known only to their residents. Situated on a hill, they look spectacular.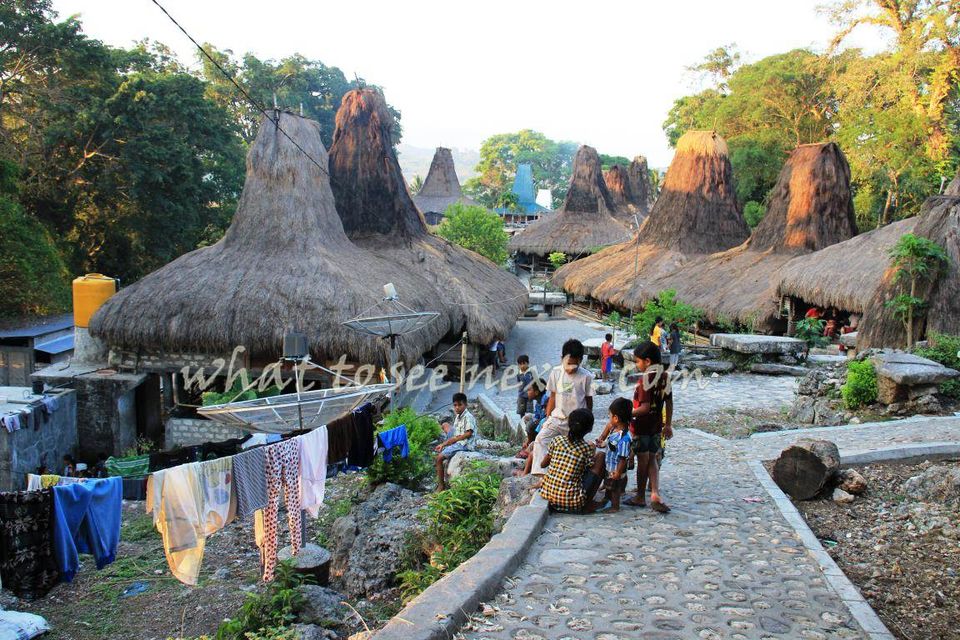 We planned to stay in Tarung and Waitabar only a couple of hours, but accidentally we came during Wulla Poddu (the Holy Month) festival and got hooked up till the late dusk.
Day 2: Pasunga – Gallubakul – Praidi – Wainyapu – Ratenggaro – Paranobaroro – Pero – Waitabula – Tambolaka
We visited the above places in this exact order.
Pasunga and Gallubakul. The Pasunga graves are probably the most frequently photographed objects on the island.
Praidi is a hill village guarded at the bottom by the circle of the stone (megalithic ?) graves - a unique feature we spotted only there.
Wainyapu is a traditional village in Sumba where the Pasola festival is celebrated in especially grand style (they even have a huge field where the game is played). The village has an enormous number of monumental stone graves.
What you definitely can't miss is Ratenggaro – it's the essence of your trip to Sumba. The seaside location of this traditional village is simply stunning, and it will be one of those views you'll remember till the end of your days.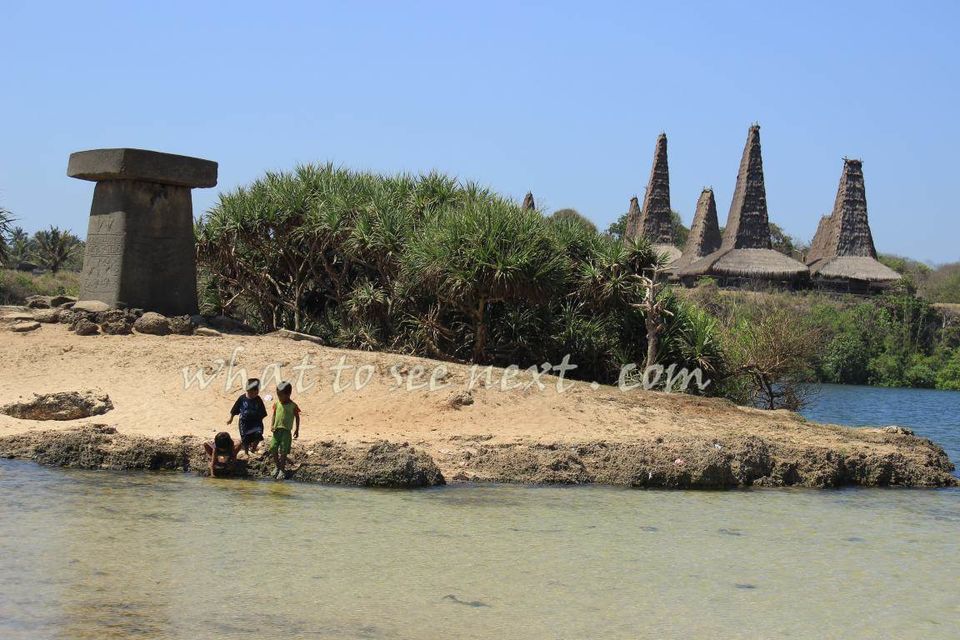 Paranobaroro was the most lively village we visited, with lots of kids following us around and loudly cheering at our words.
Pero looks like a tiny little gulf, with the coral cliffs on the one side (good spot for photos) and a sandy beach on the other (perfect for swimming).
Waitabula was a cherry on the cake for Chris – the excellent Museum Sumba Barat, attached to the Catholic parish, is located here. They have an amazing collection of the Sumbanese anthropomorphic statues.
Day 3: Tambolaka - Denpasar
After late breakfast, we took a taxi to the airport and went back to Denpasar (Bali), our starting point for all the island-hopping trips in Indonesia.