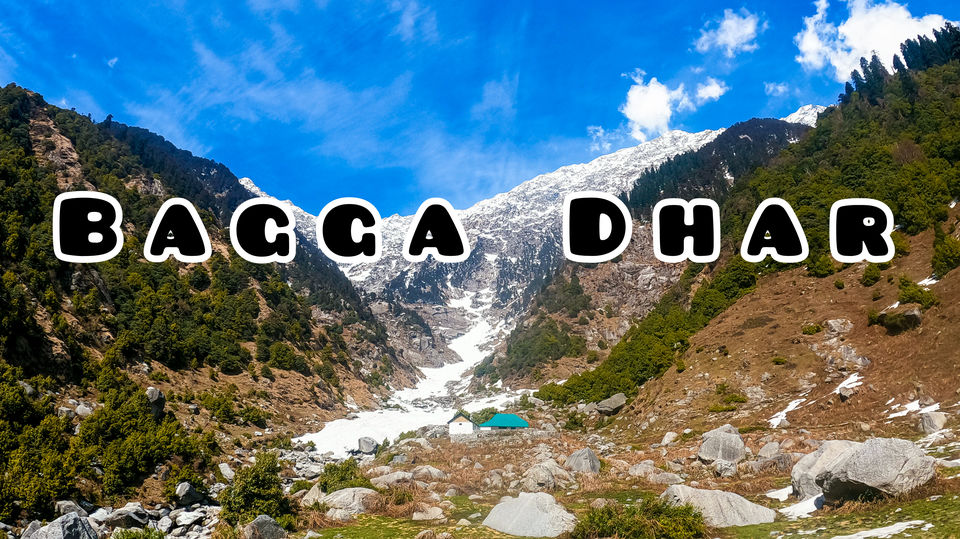 Day 0
My friend and I boarded a volvo bus at 7:30pm from Kashmiri gate to Dharamshala, Himachal Pradesh.
We reached Dharamshala at 6:30am and got a room for an hour to get fresh. Later on our driver came to pick us up and took us to our guide's village Khari Behi. It's a very beautiful and serene village.
Our main guide Karan arranged us two guides Anil and Jeewan to lead the trek to Bagga Dhar. Karan couldn't come because he had some family business to attend to.
So, we began trekking at around 9:30 am to this hidden gem Bagga Dhar. The trek is 8 kms long.
The initial route of 3-4 kms is cemented and not much interesting. Who likes to trek on a cemented path anyway?? Atleast I don't!!!
Anyway, after the cemented path came a bridge built over a Gaj river that led us to the trail going through a forest. After seeing that forest, I took a sigh of relief and a thought came in my mind that finally an actual trek began.
So, the trek goes through this forest with Gaj river flowing beside it. To give you a piece information this trek is popularly known as Gaj pass and Lam Dal Trek because these two are the main points where this trek lead to. However, during winters the path gets blocked because of heavy snow and one cannot reach to those points. During late winters snow begins to melt and route till Bagga Dhar a halting point for the main treks starts opening up and one can go till there. This is not known non Himachali people and that's what make this trek a hidden paradise.
After continuing walking for around 800meters we decided to take a halt eat something. Our guides made Maggi for us. All of us know how Maggie tastes in mountain. Heavenly!!!!!
That halt lasted for around half n hour and we started walking again. The path has started to to become rocky and uneven. Then came the steepest point of the trek. For 1 km the trek becomes very steep and we were fighting for breath. But after crossing that point came the scenic view of Himalaya. So beautiful that you can just sit there and keep on staring at it.
But this wasn't our destination, out destination was still around 1.5 kms away. So we kept on walking. For your few days ago heavy snowfall happened here so the path ahead of us was full of snow and we were walking on it unaware about the depth of it. We got ourselves a trekking stick and continued walking. Snow was getting inside to our shoes and our socks were all wet. But we kept on walking and finally reached Bagga Dhar. From Bagga Dhar the view is even more beautiful from the previous halting point.
In front of us there was a large glacier and ahead of glacier lies the path for Lam Dal Trek.
We found a place to pinch our tents and our guide made us a tea. And we all how tea tastes in mountains. Heavenly!!!!!
After having we decided to see the glacier point and next moment we found ourselves walking on glacier.
Now comes the scary part, we didn't have any trekking gears which are required to walk on glacier. Since glacier is just a accumulated snow, you can never where it's hollow and where it's tough. Even a small wrong step can lead to a big accident. We were just walking pured based on our guide's experience and with the faith in God. We walked a bit and suddenly I foot was inside a deep snow. I was going to get buried under the glacier but thanks to our guides, they helped me out. Later on we decided to go back to our camping site. Walking on a glacier was fun as well as adventurous.
Then we pitched our tents, did bon fire and the weather was getting colder. Then sunset happened and it became all dark. Our guides prepared a dinner for us. We had our meal and then we got inside our tent and slept.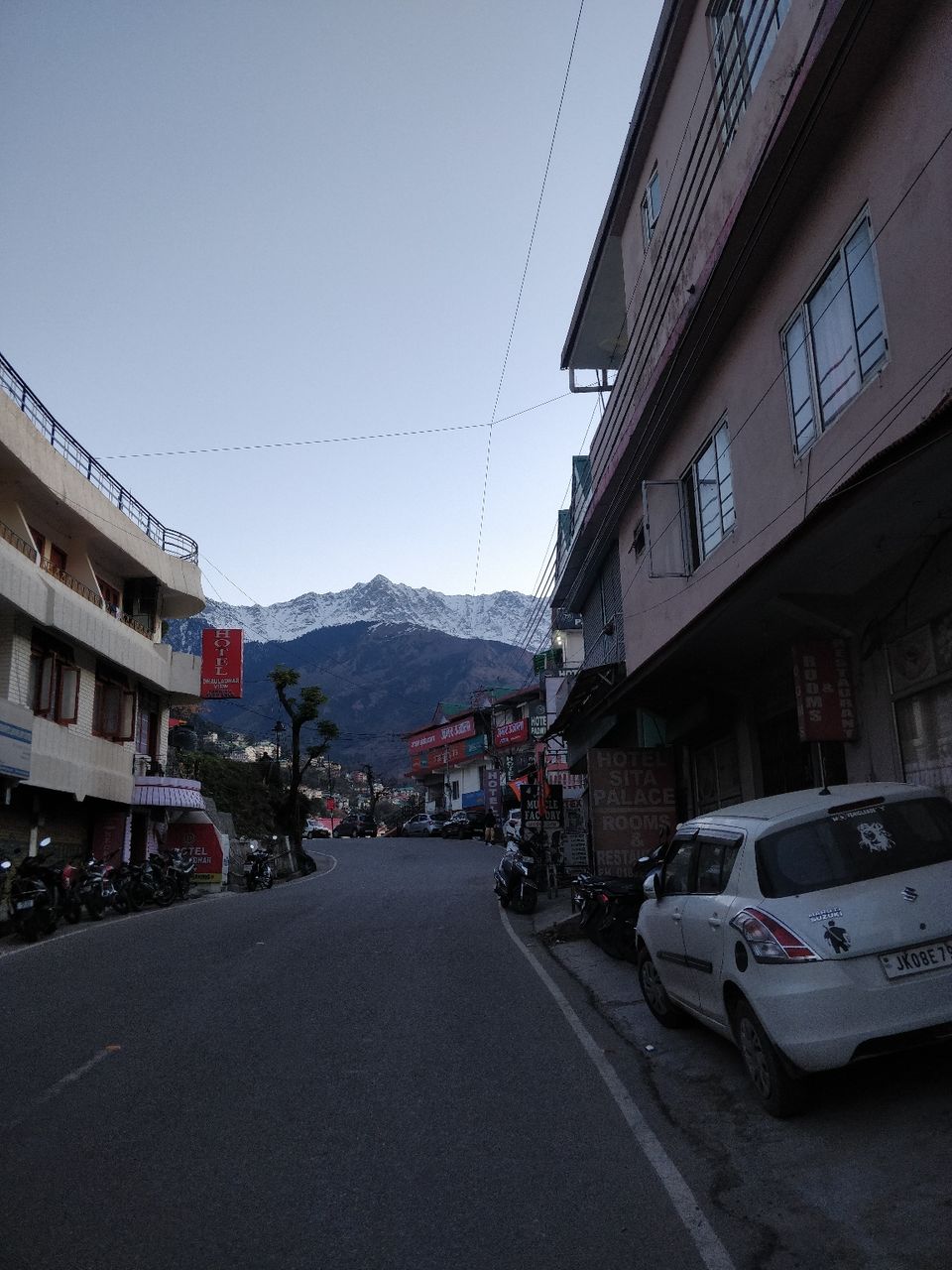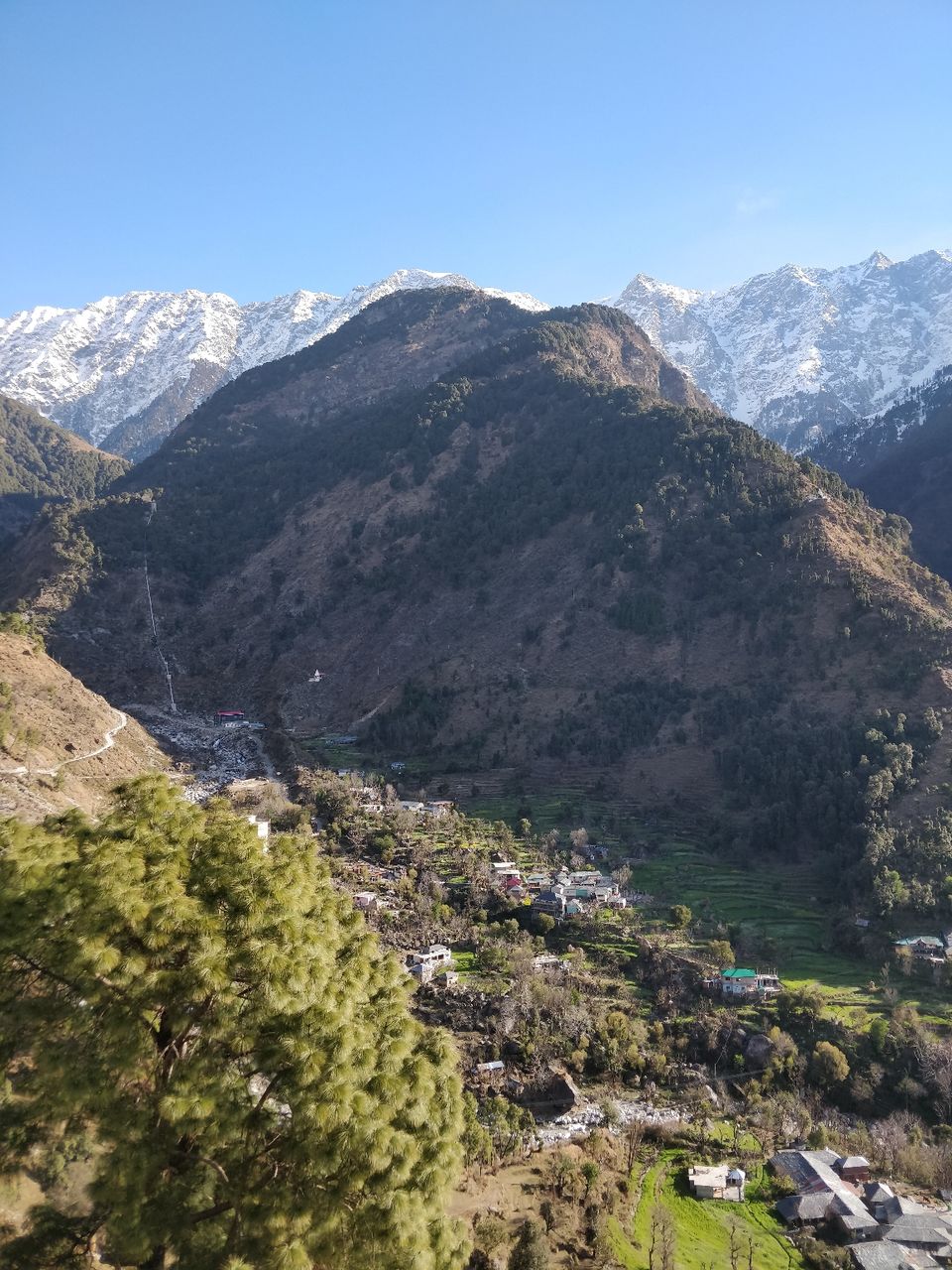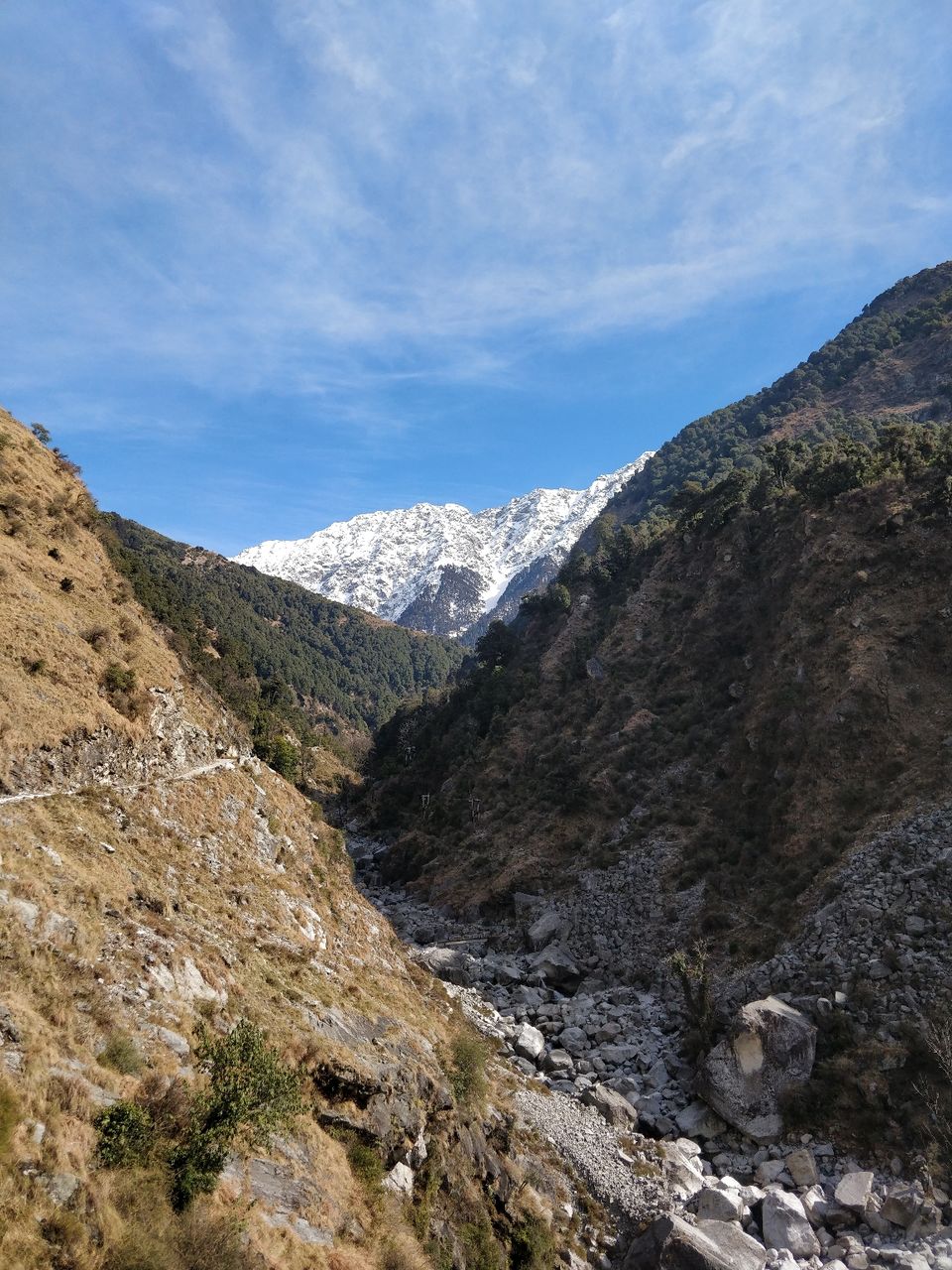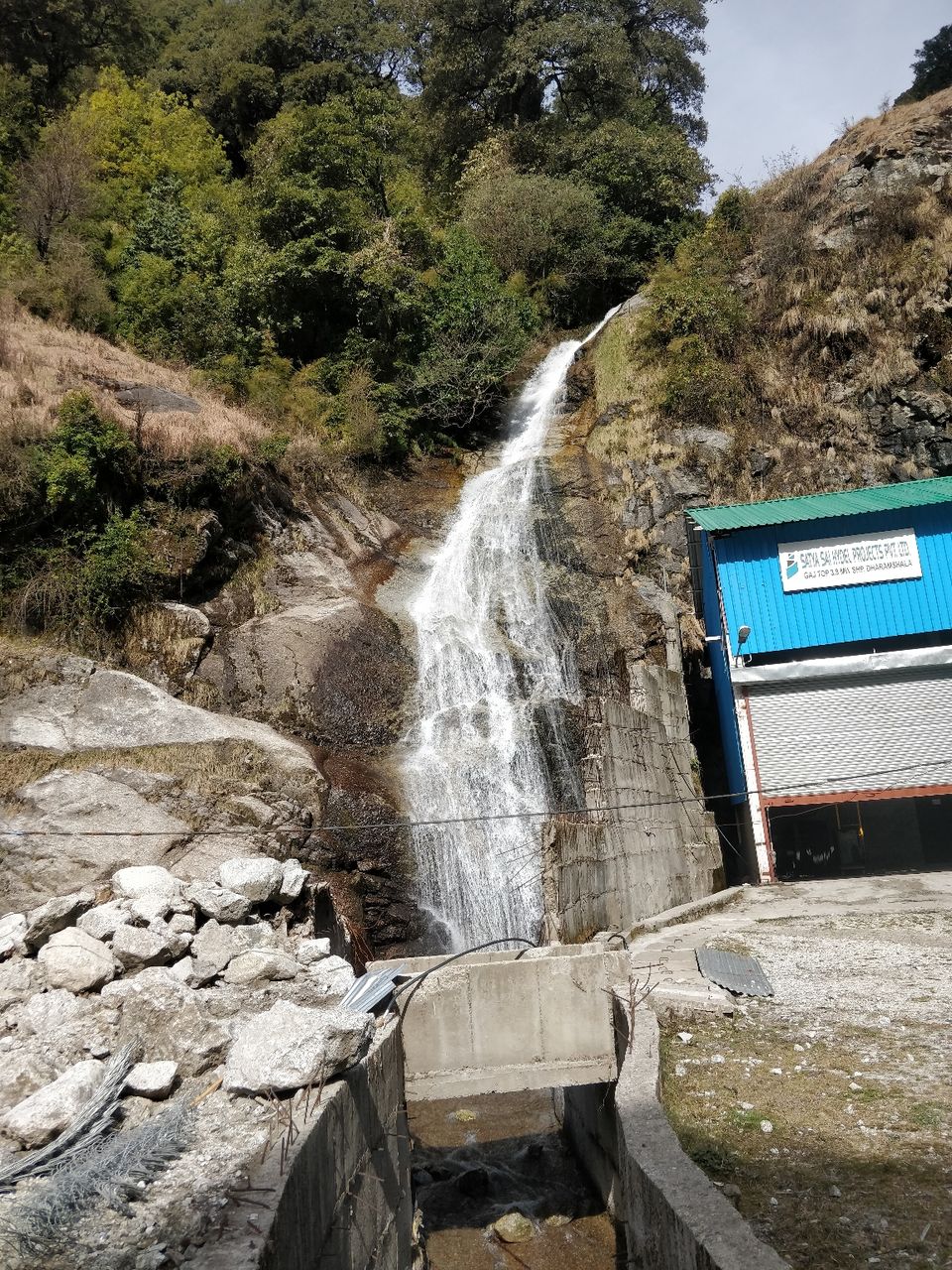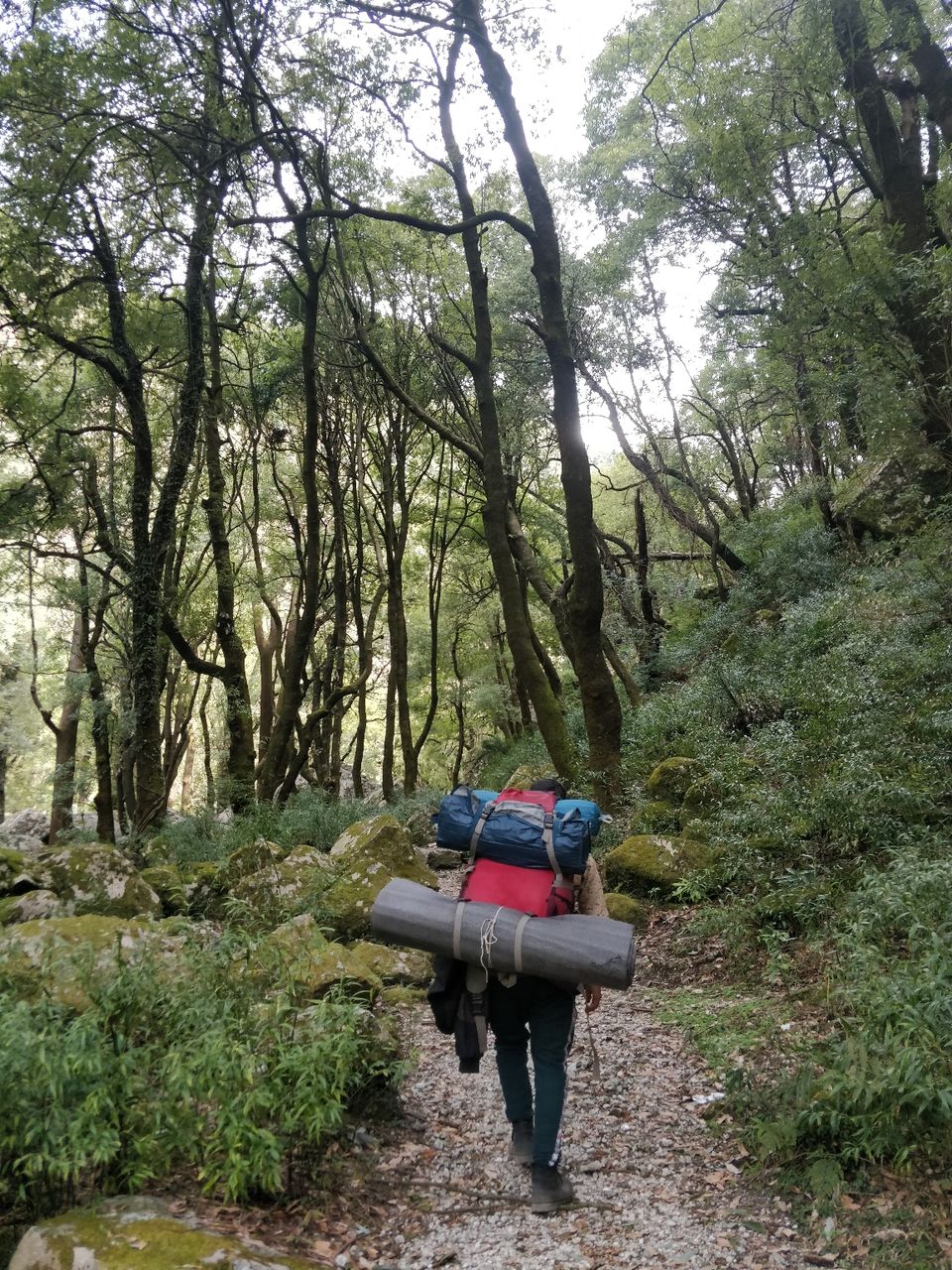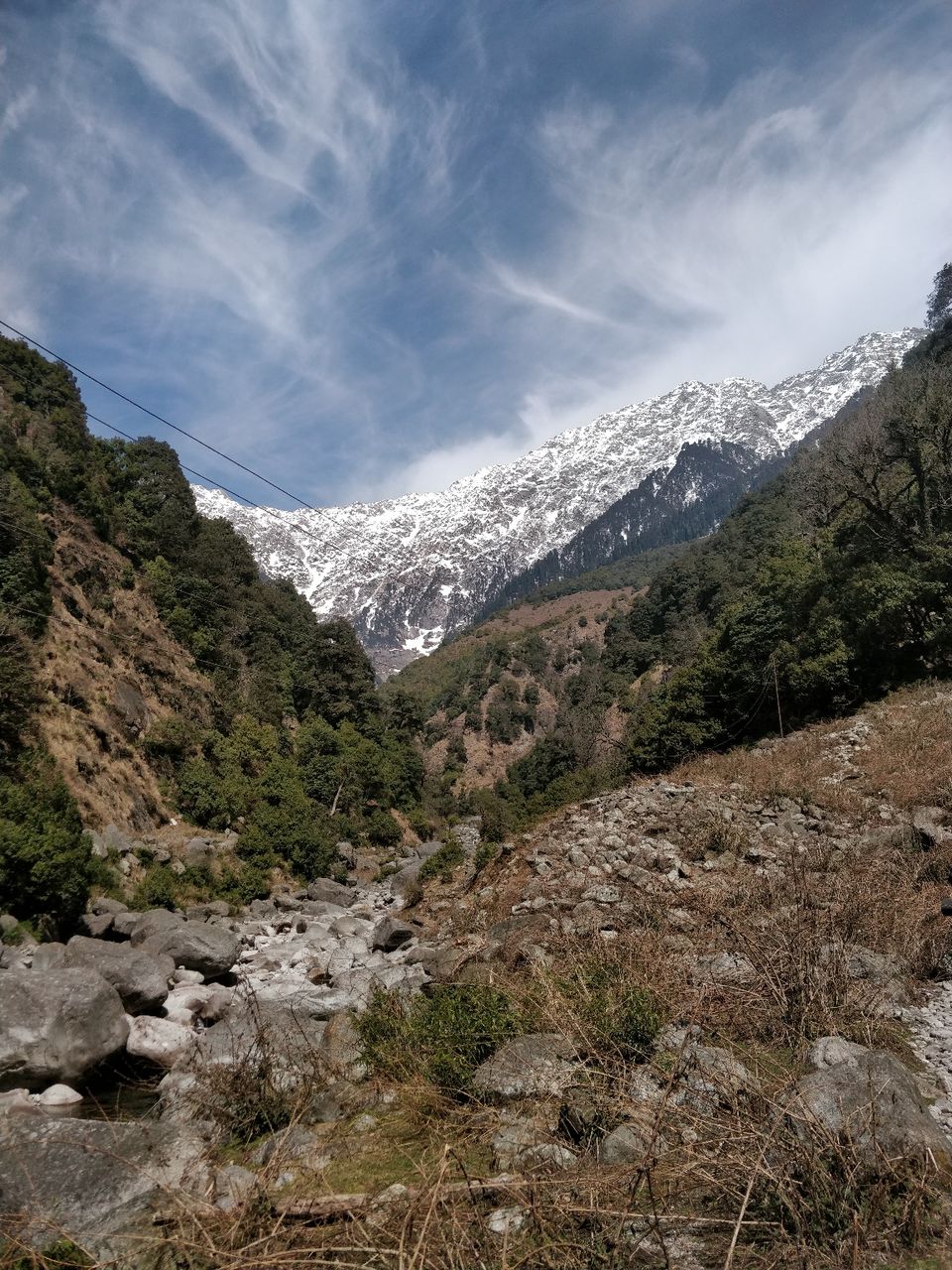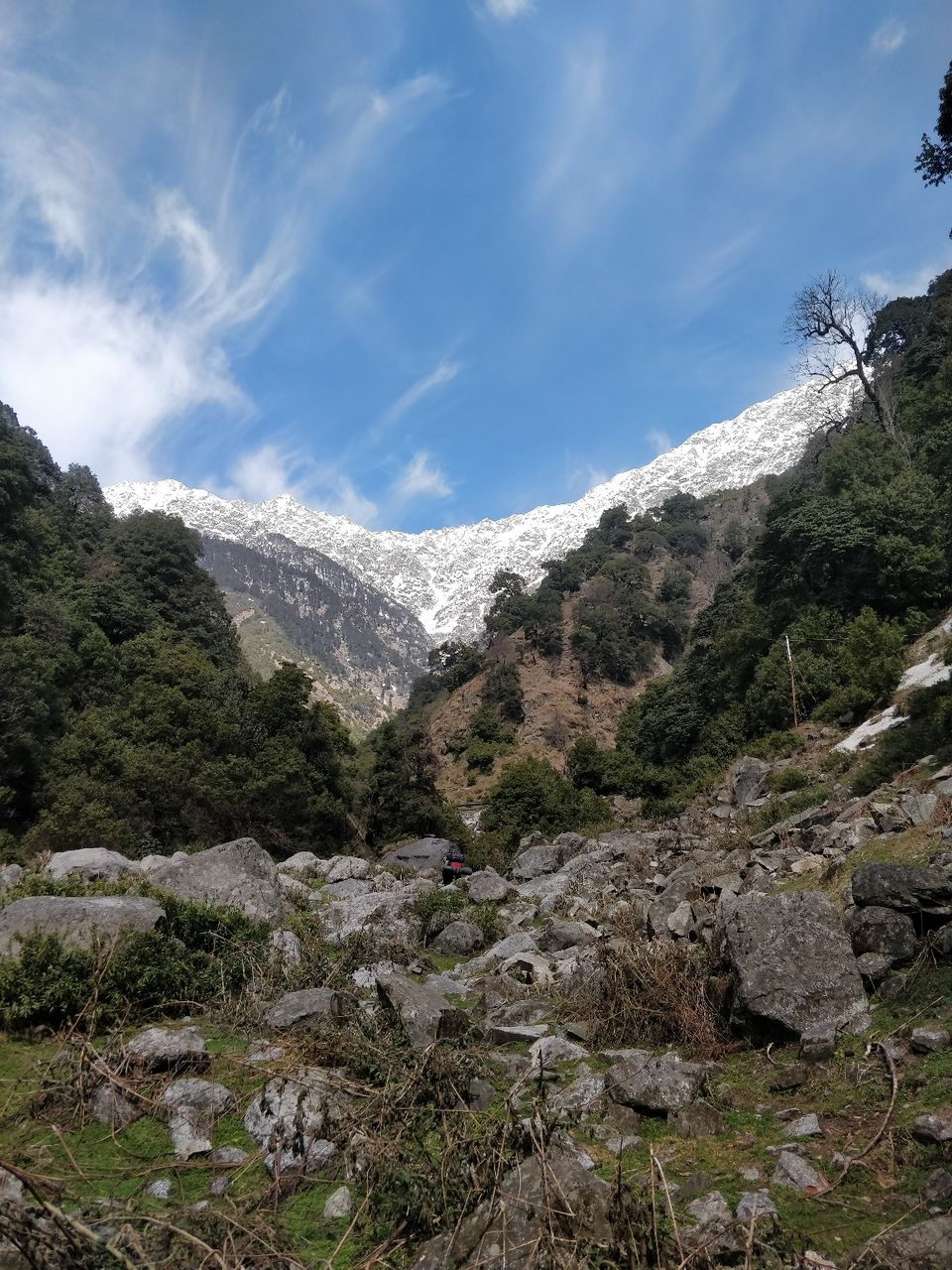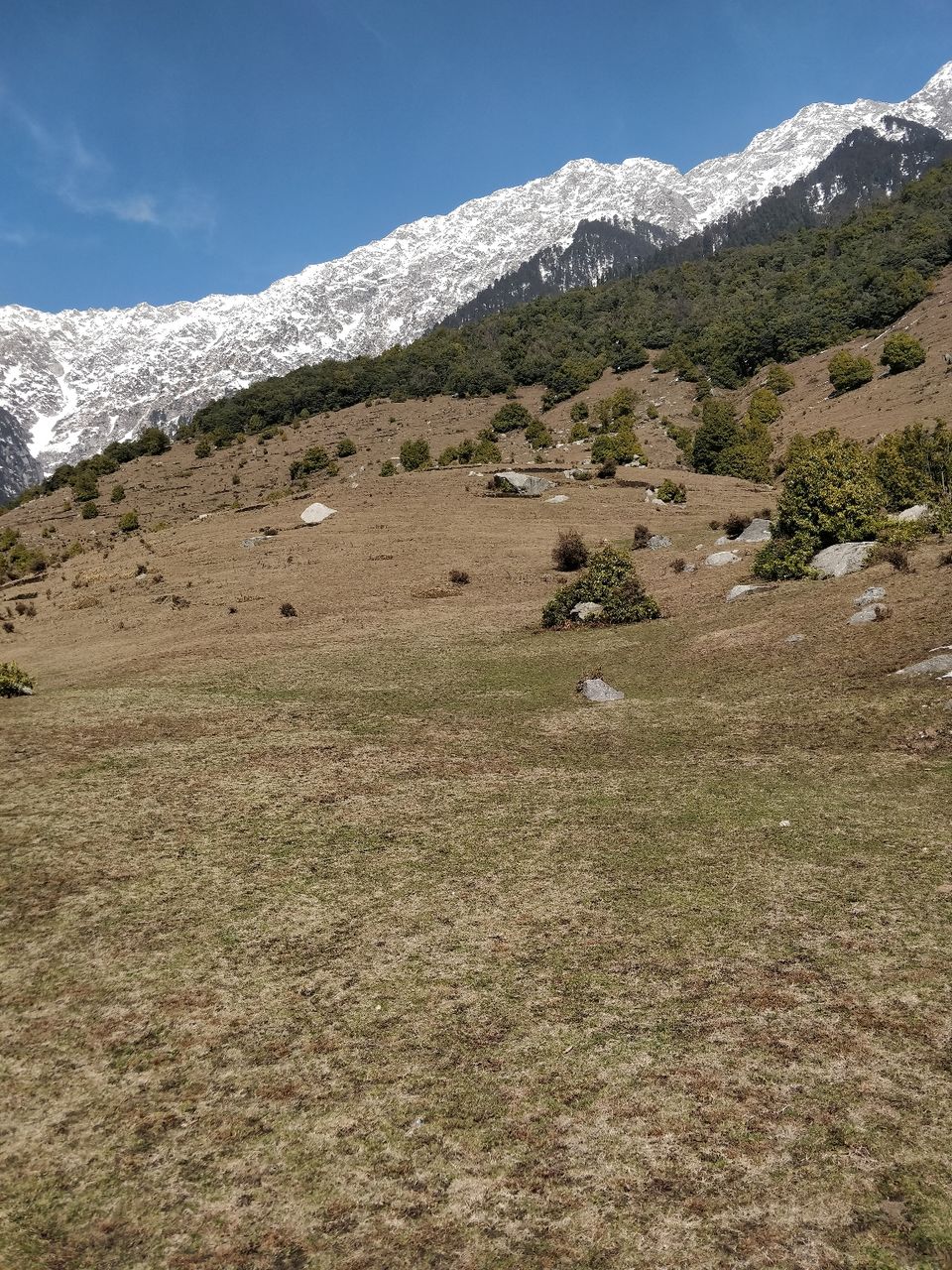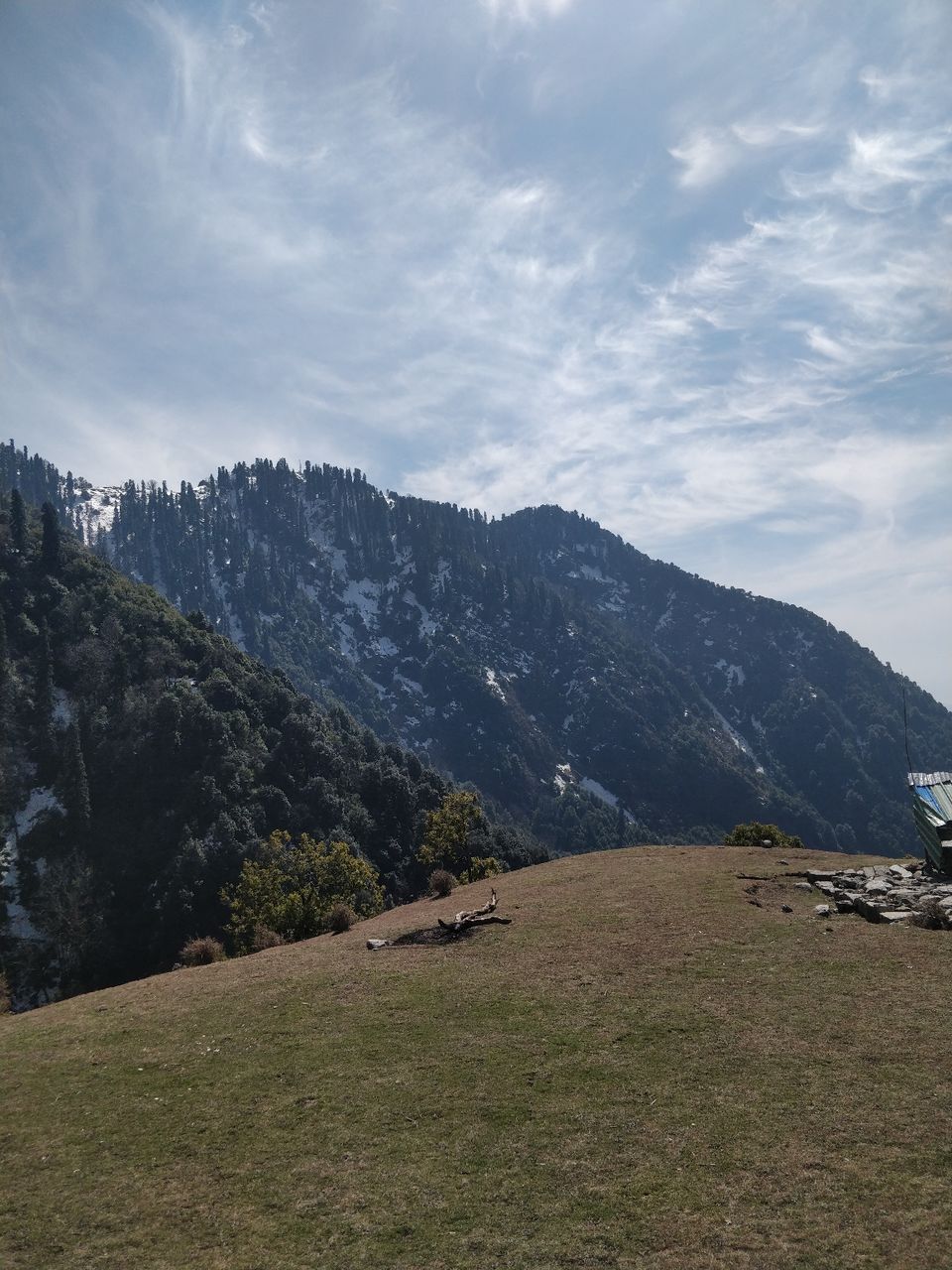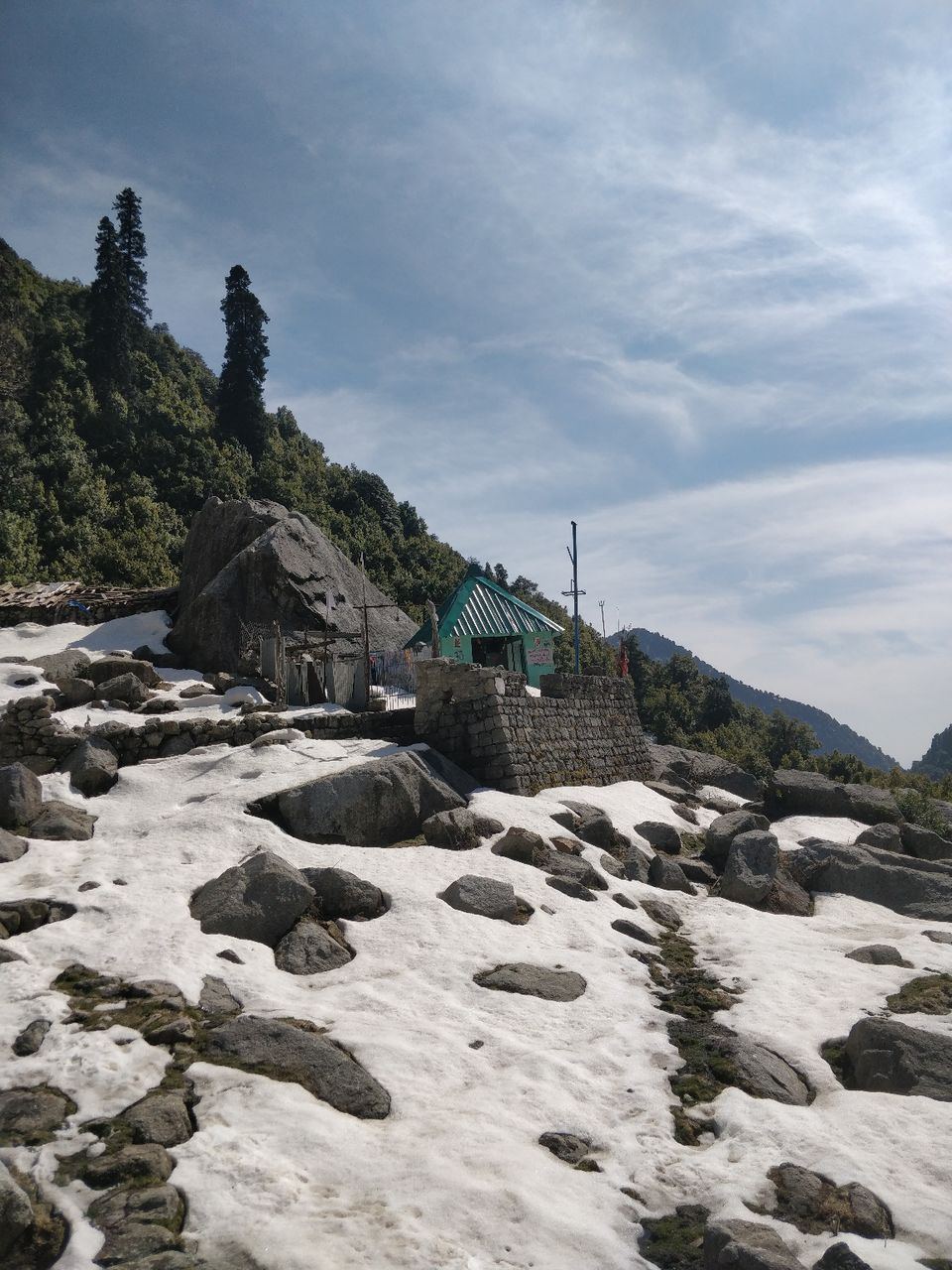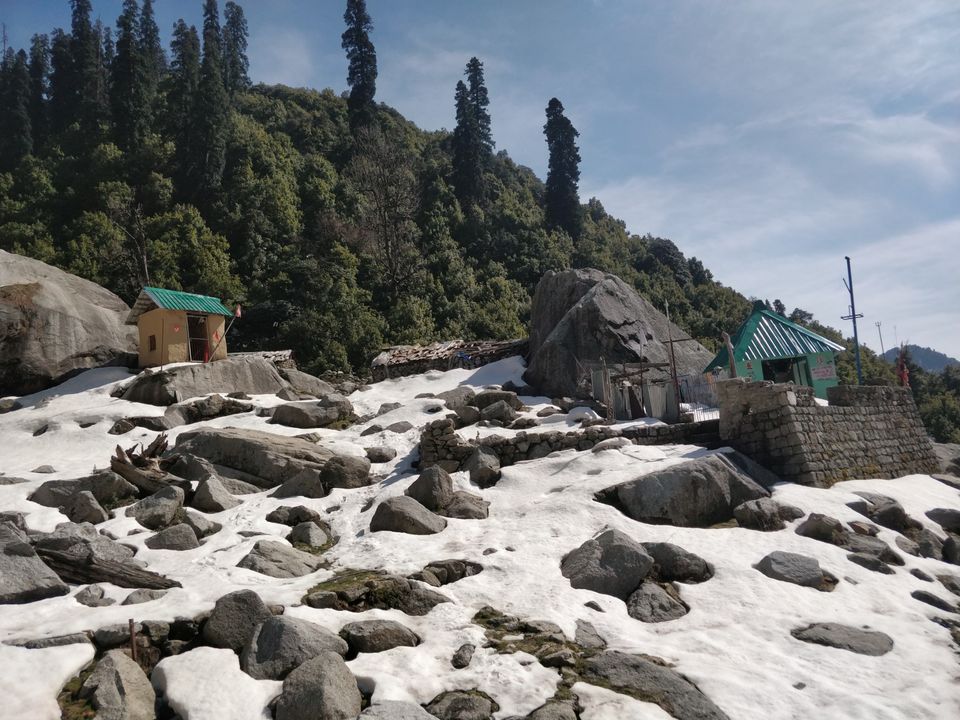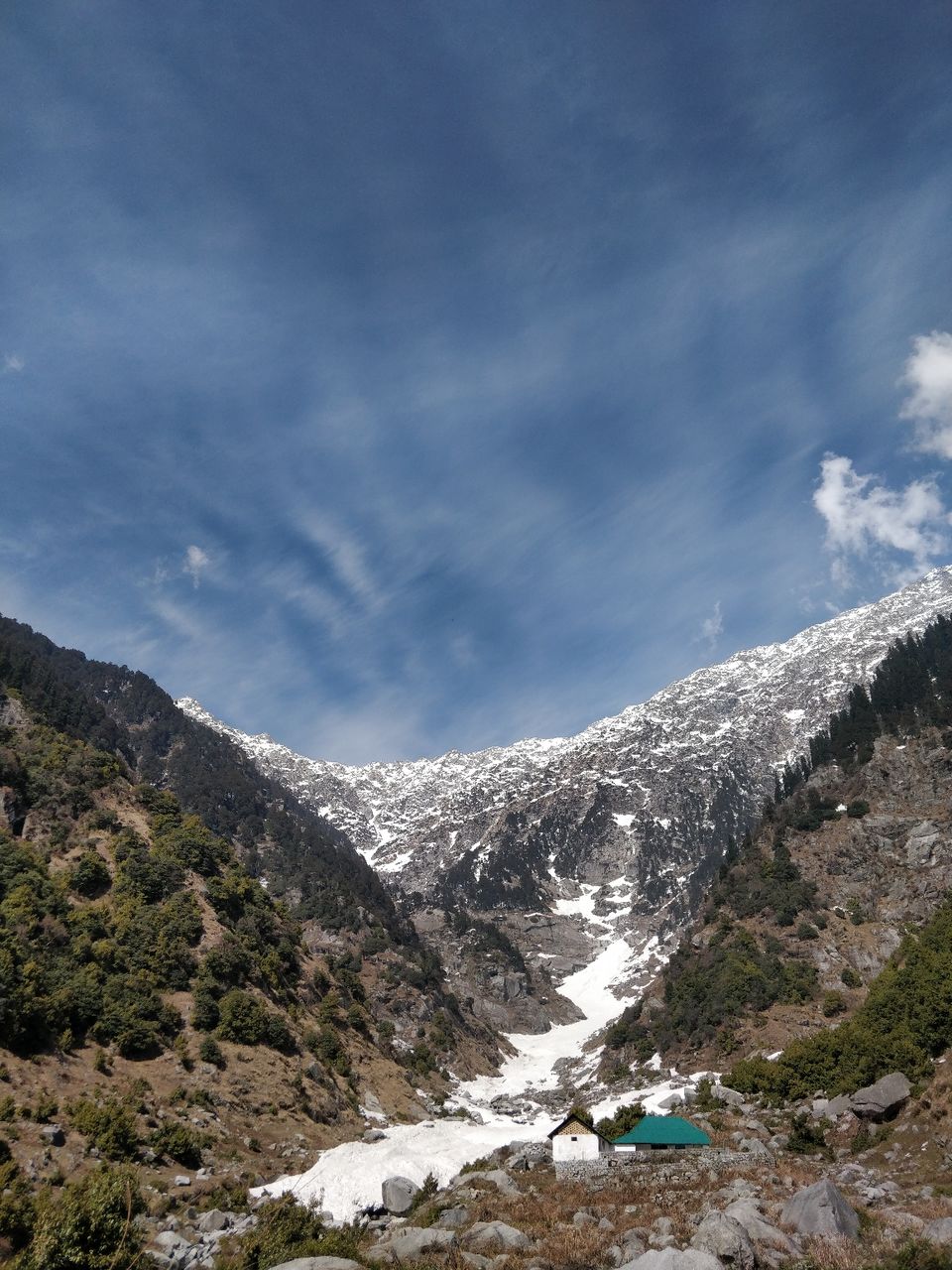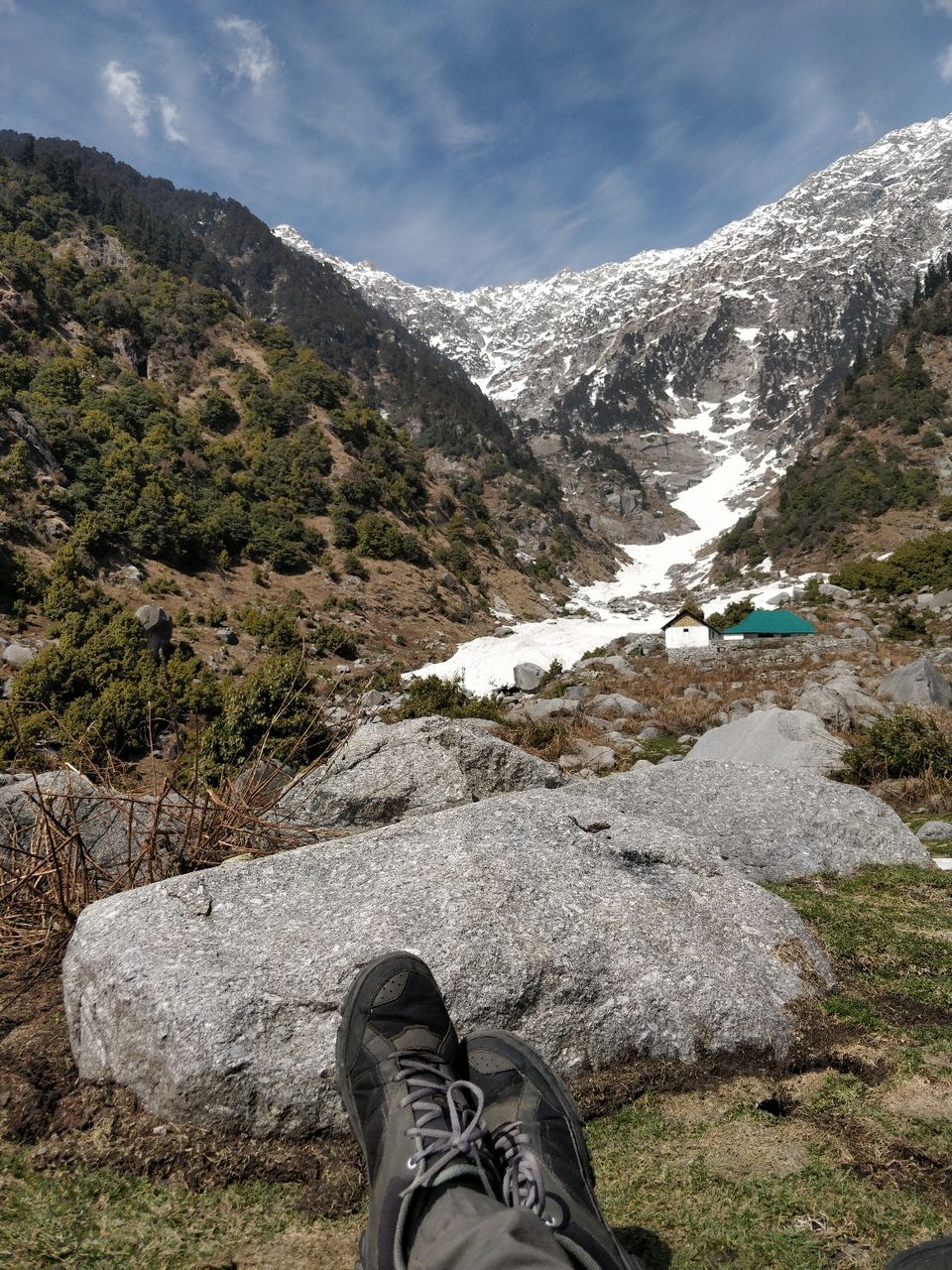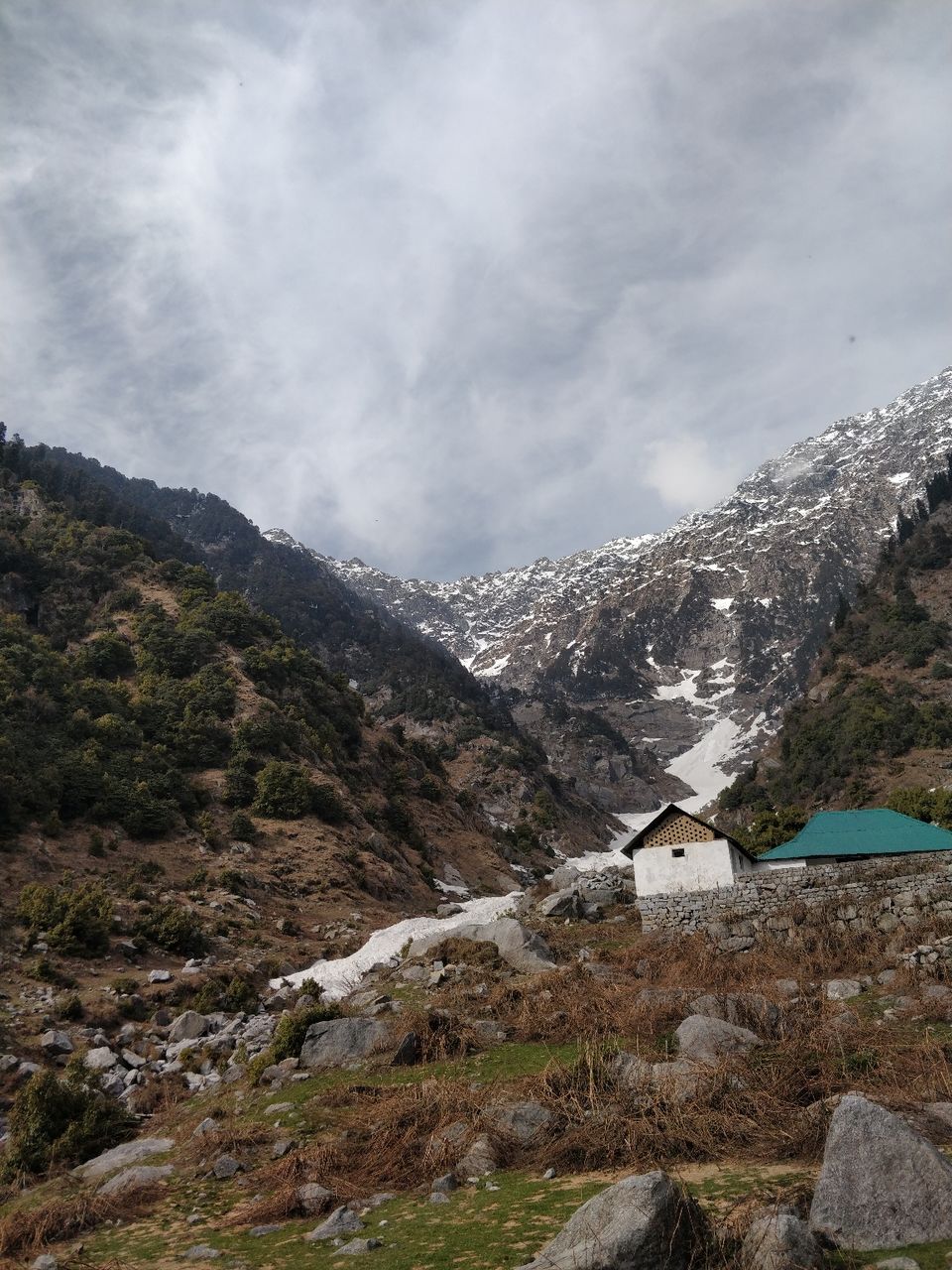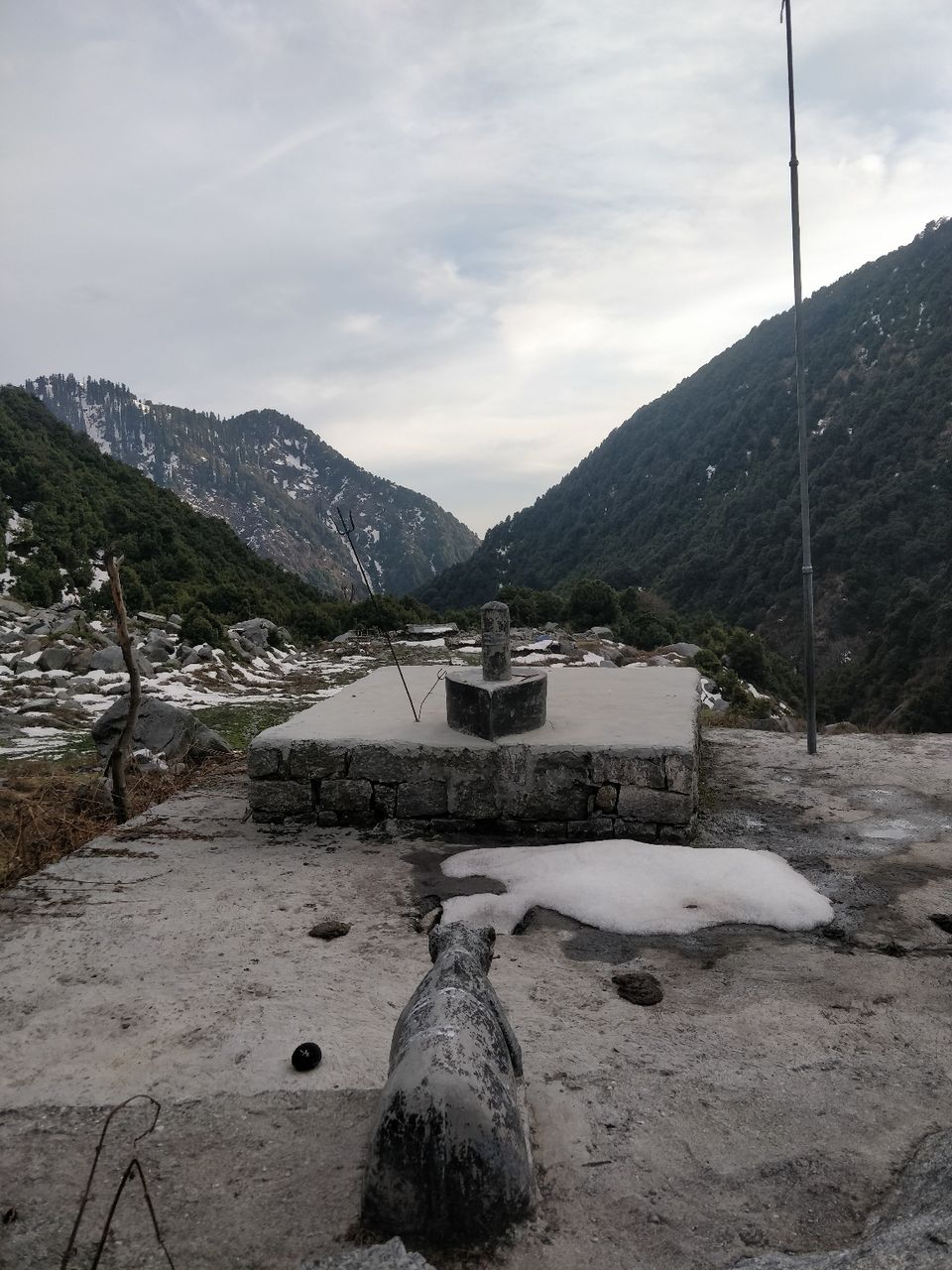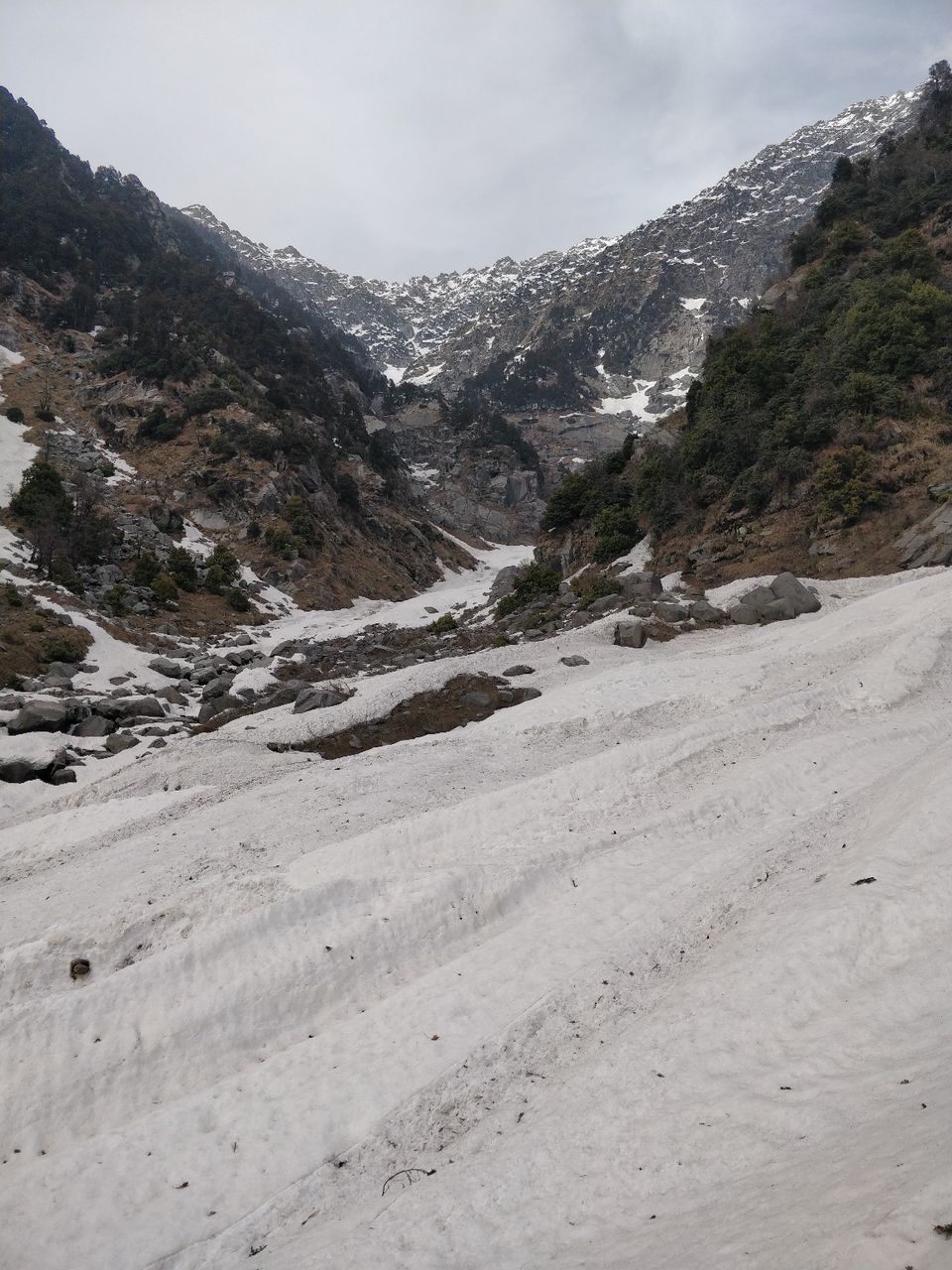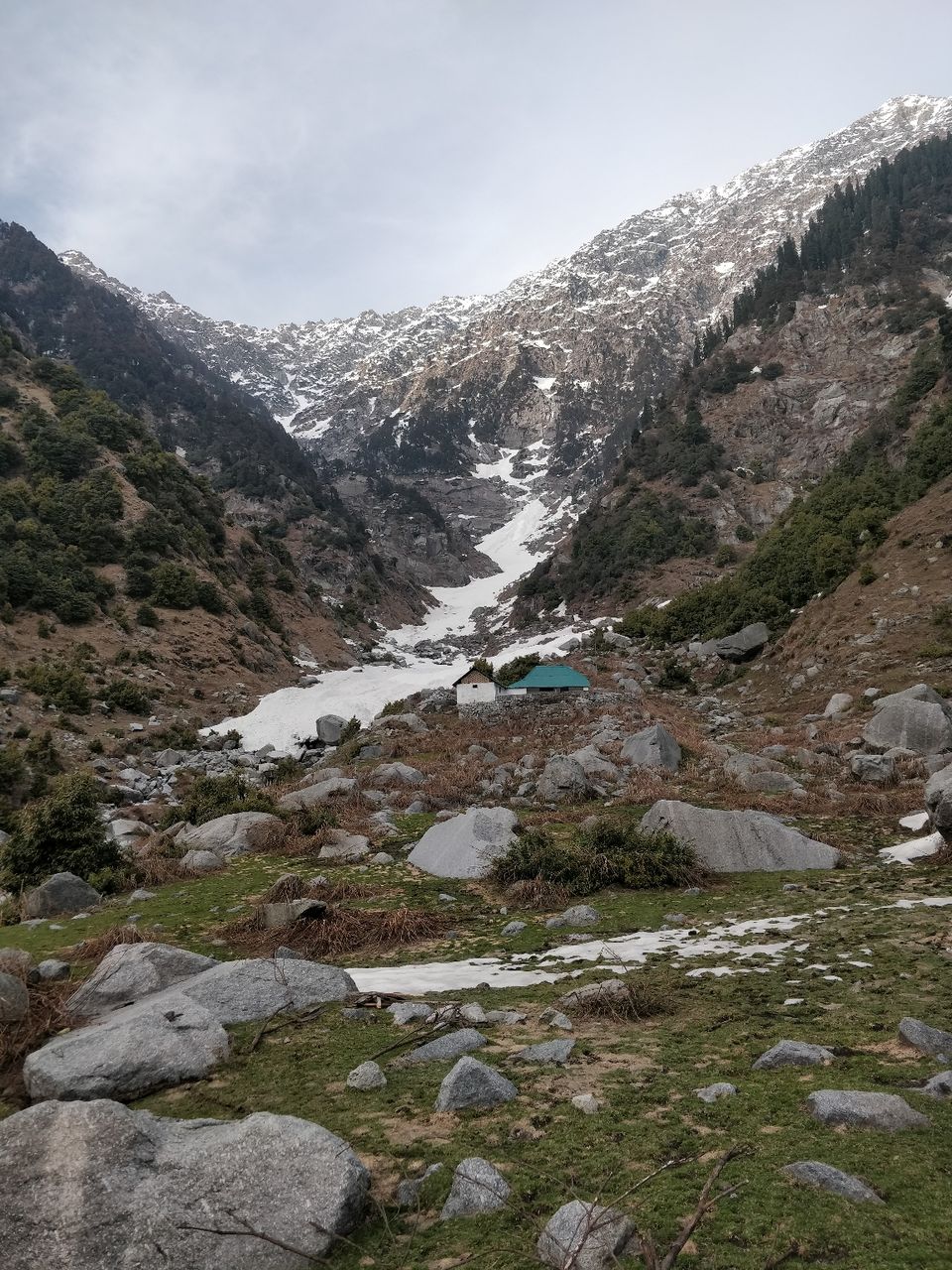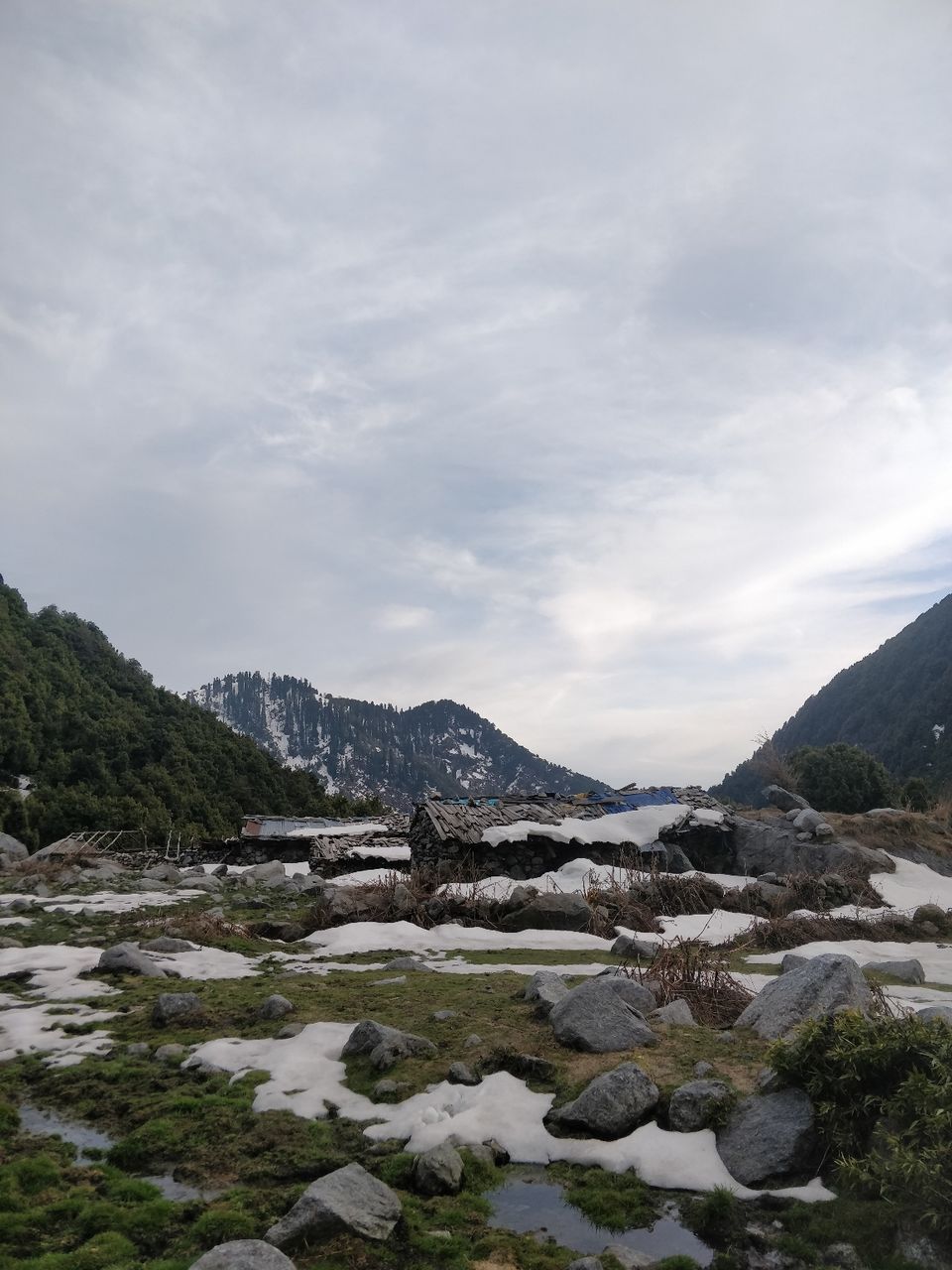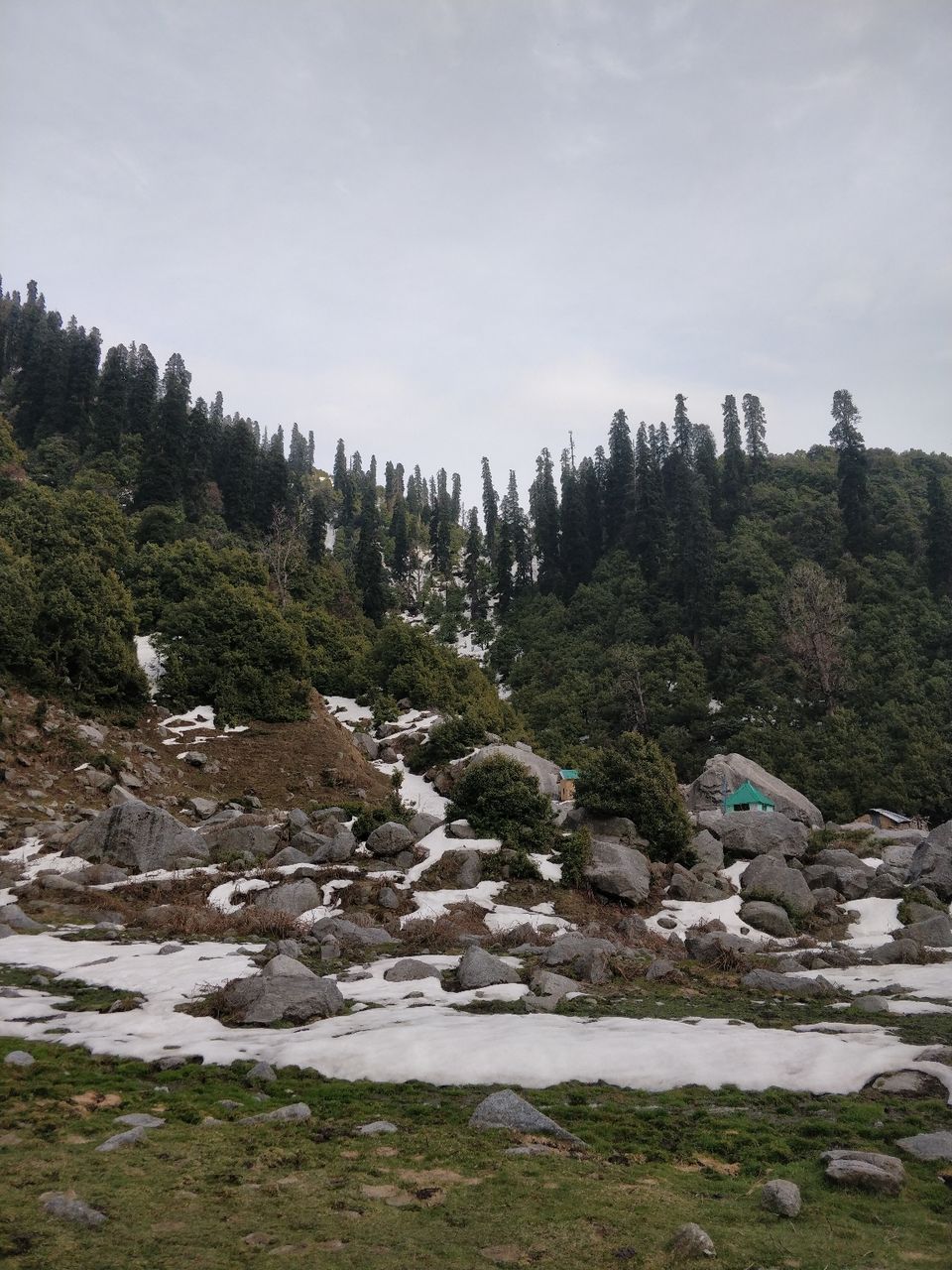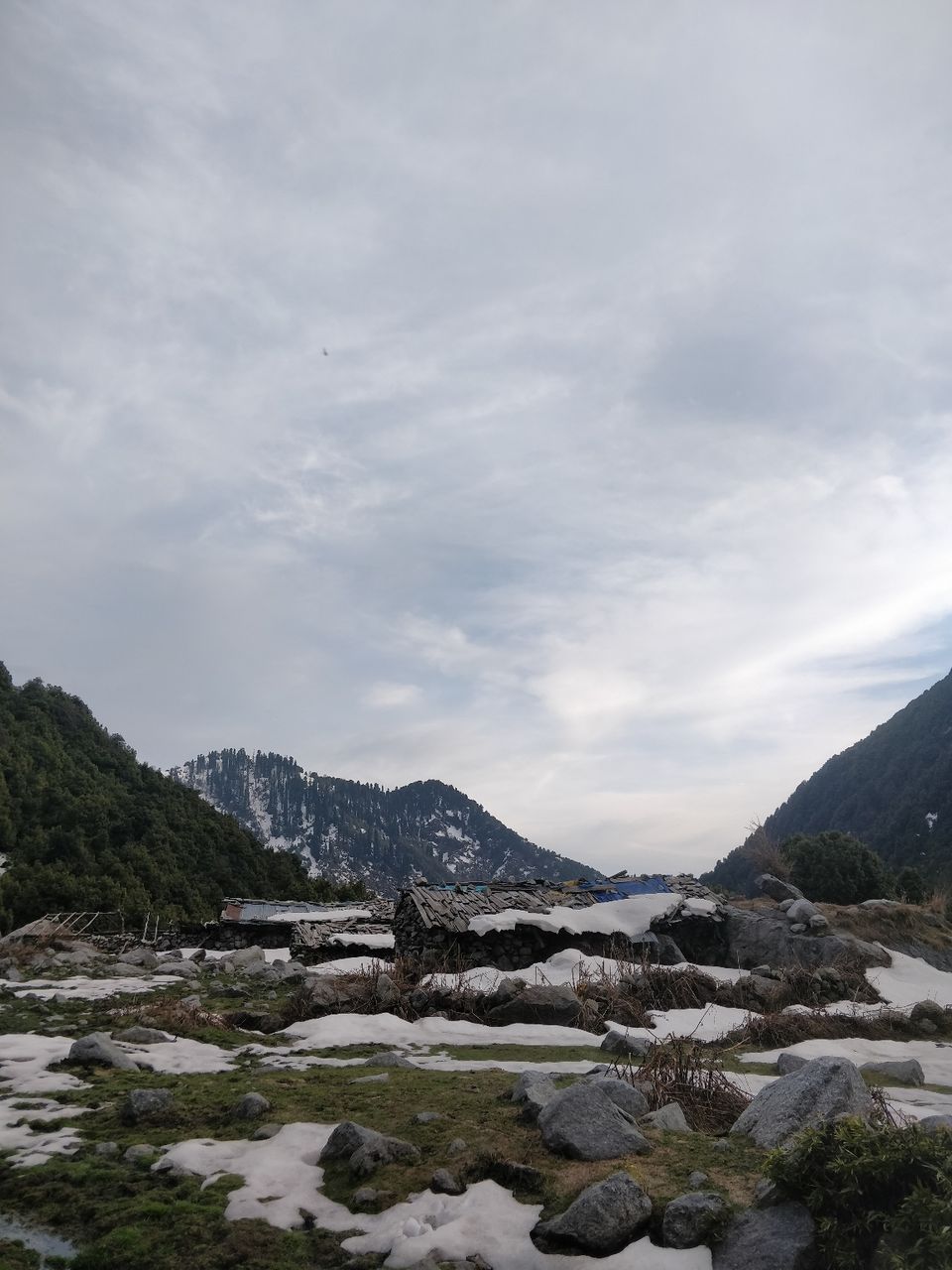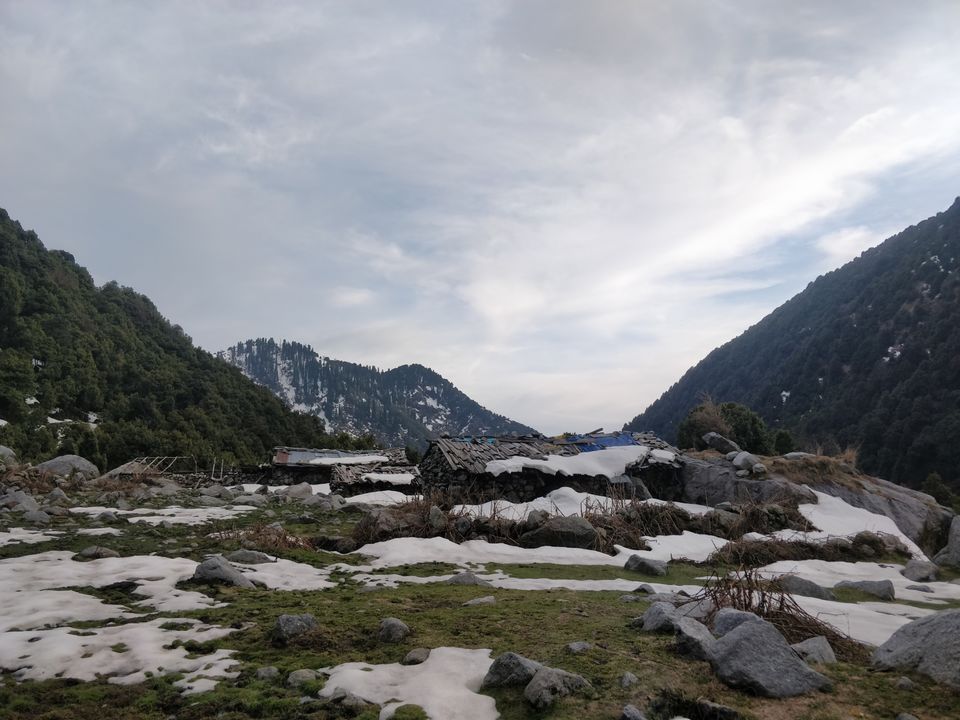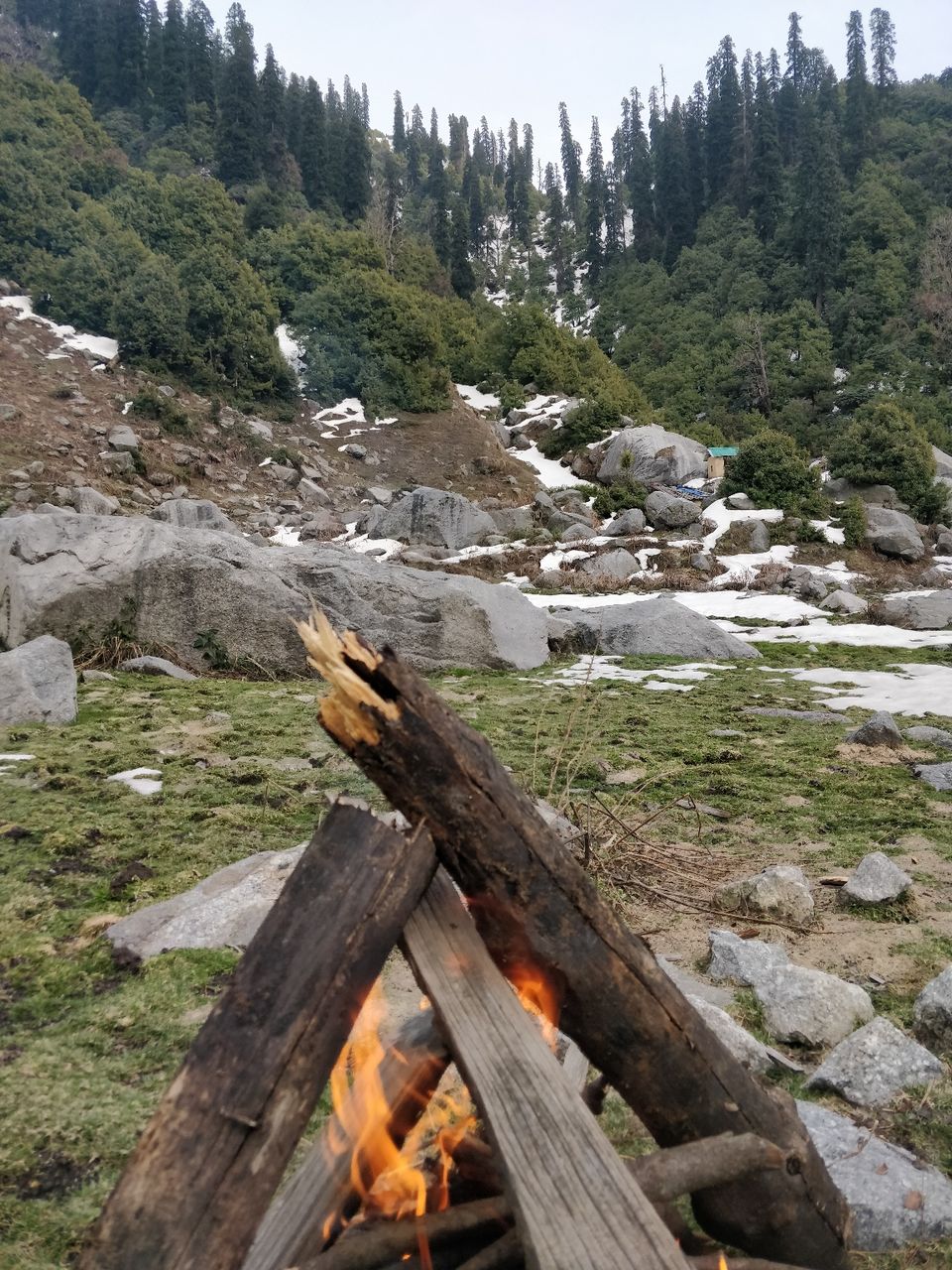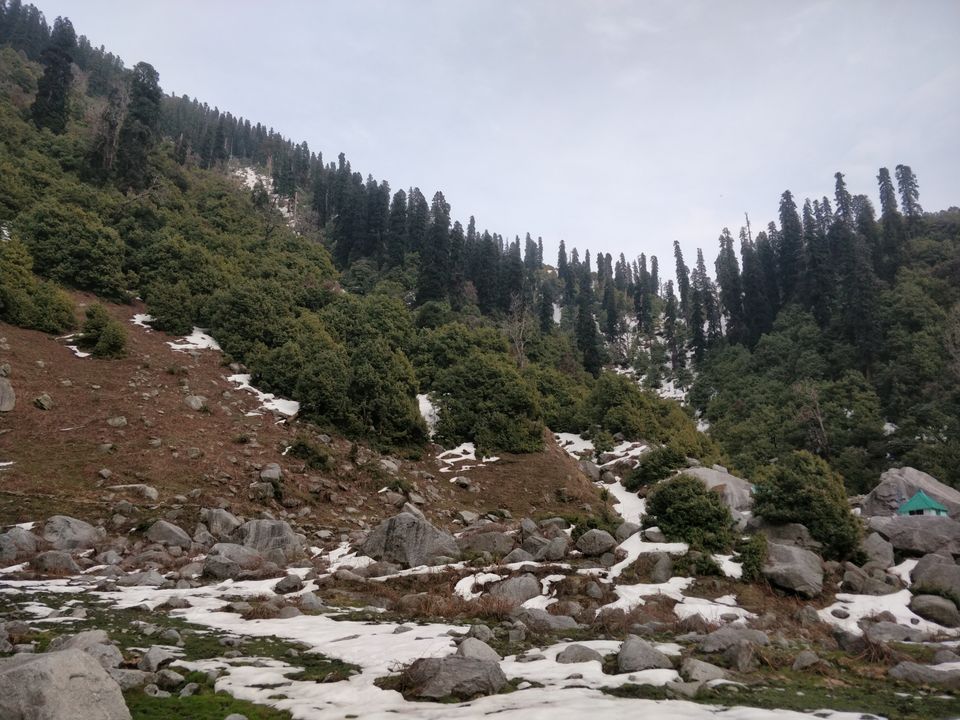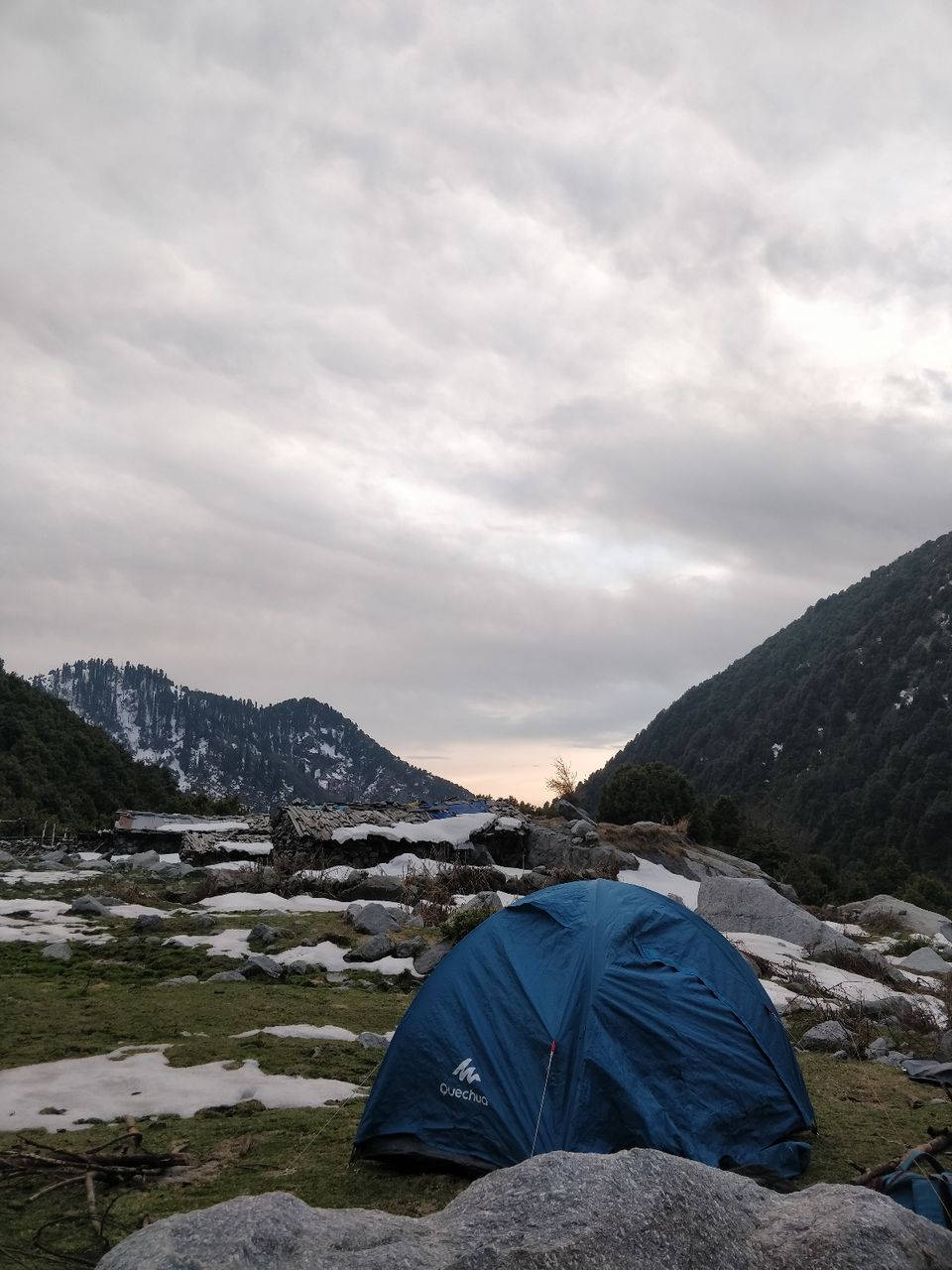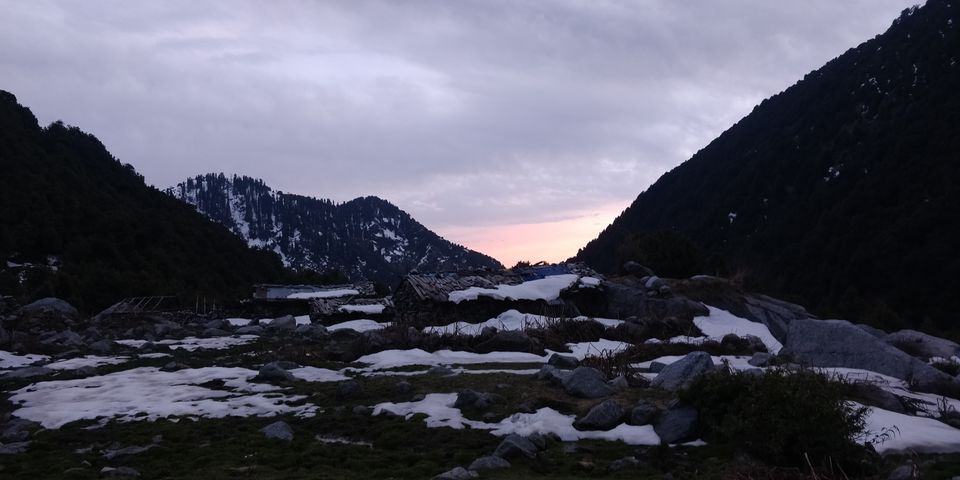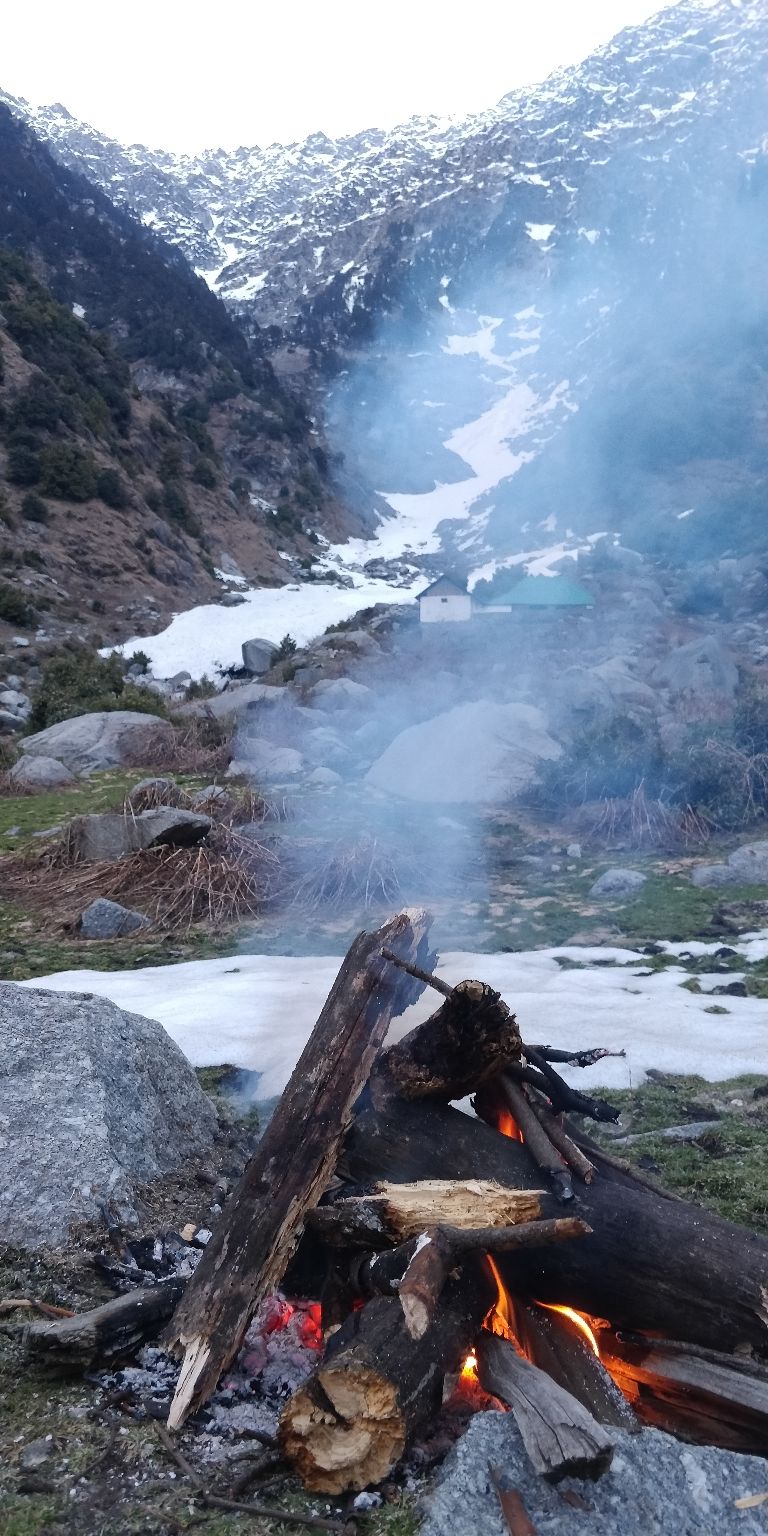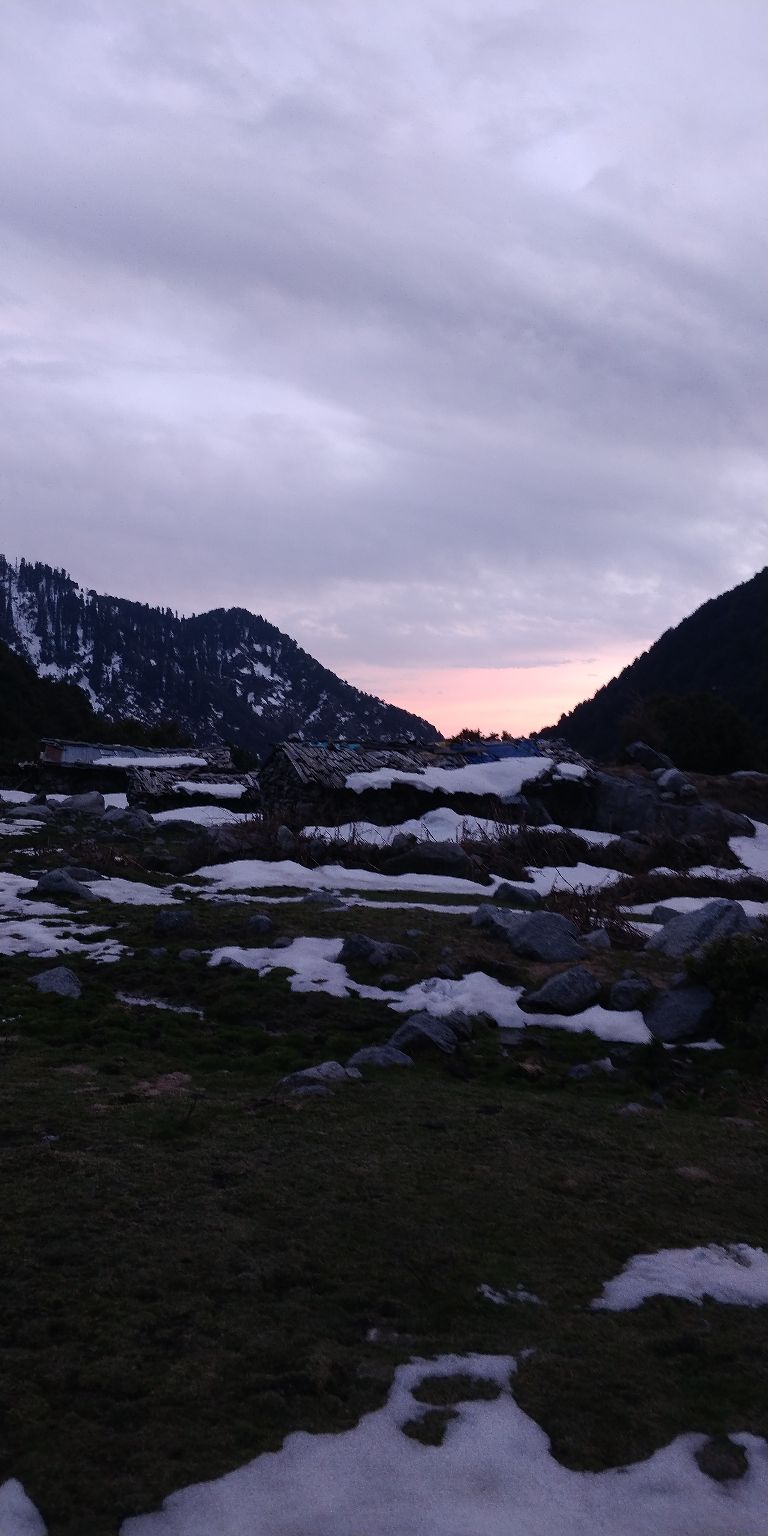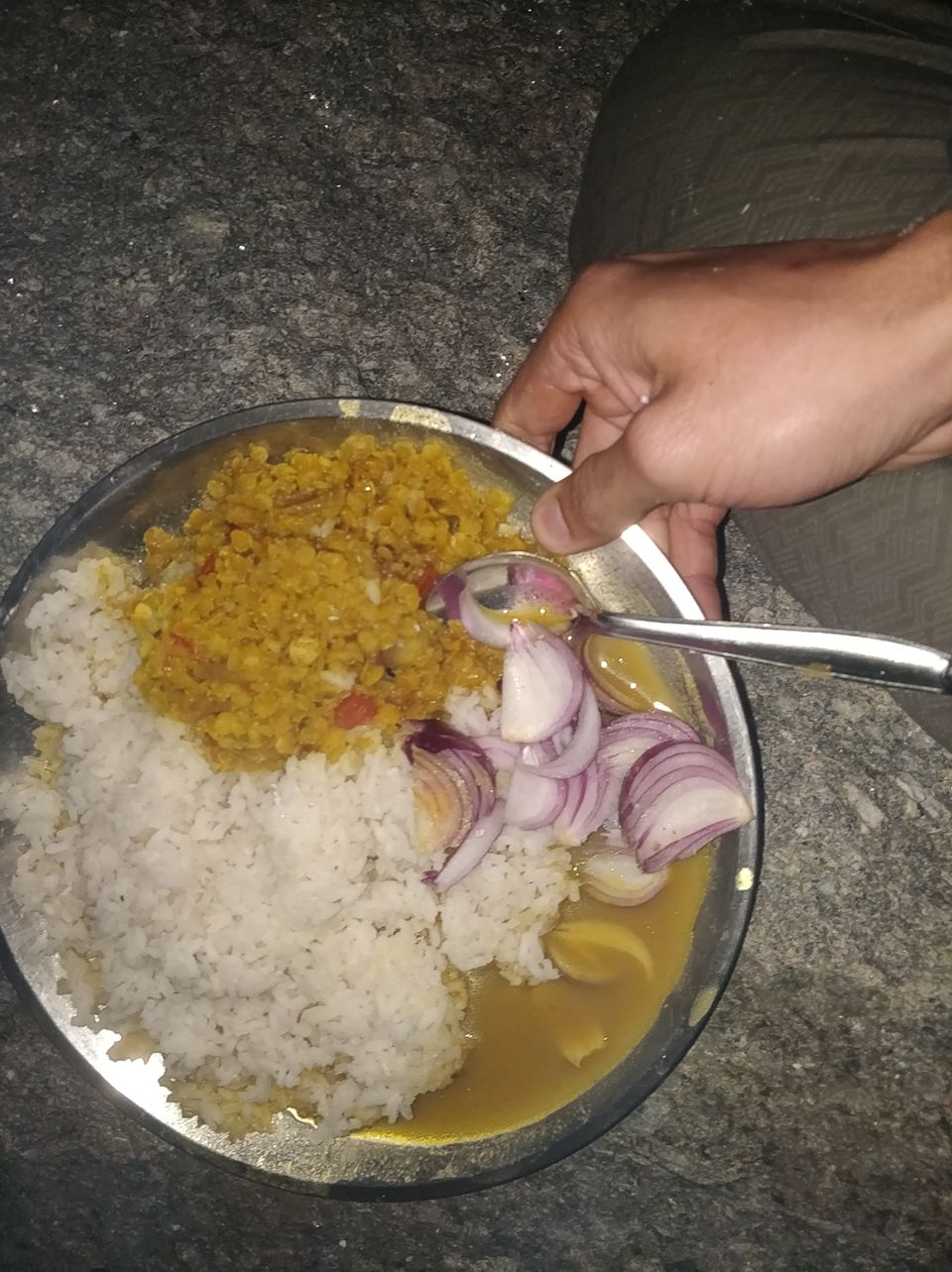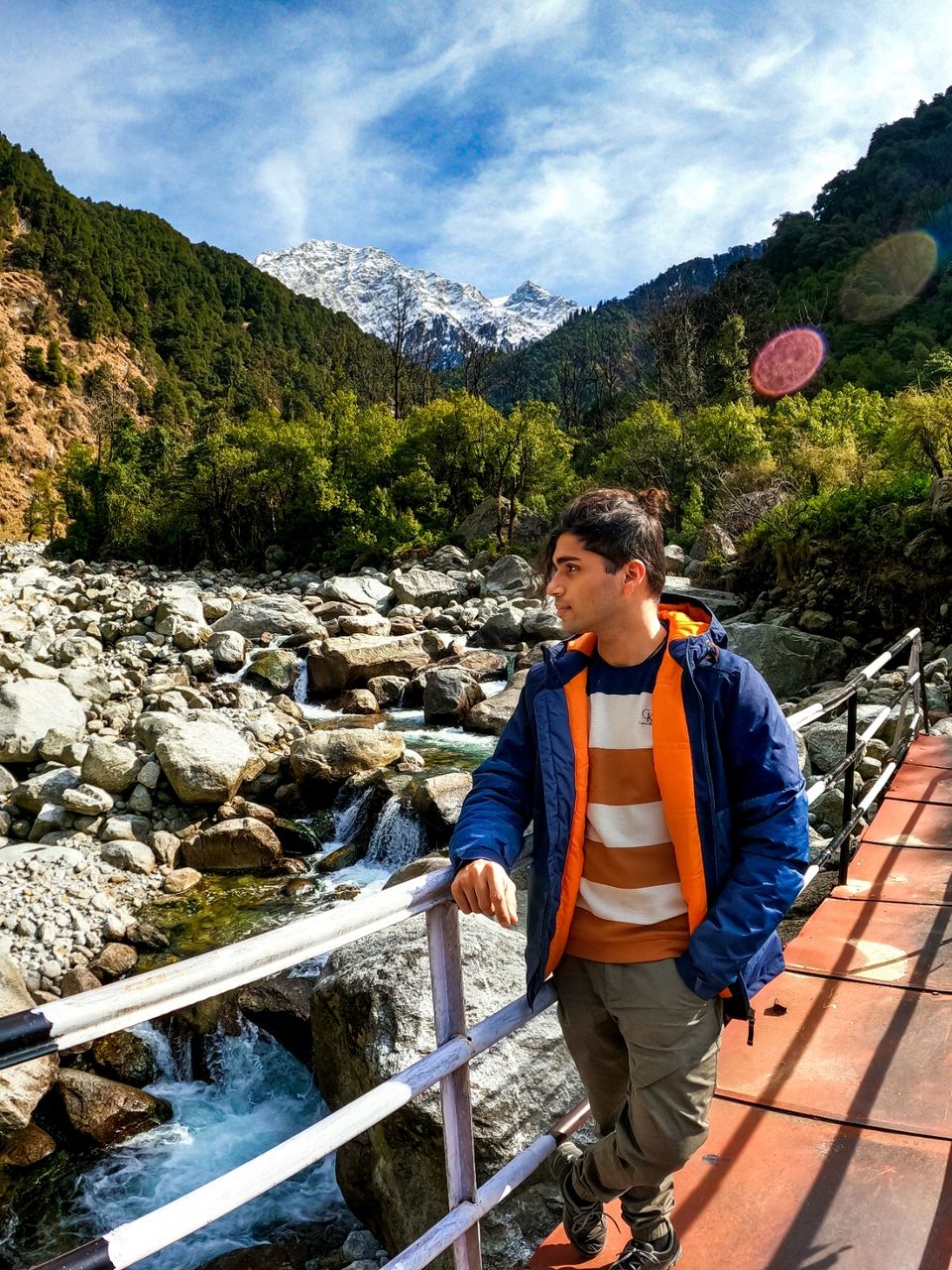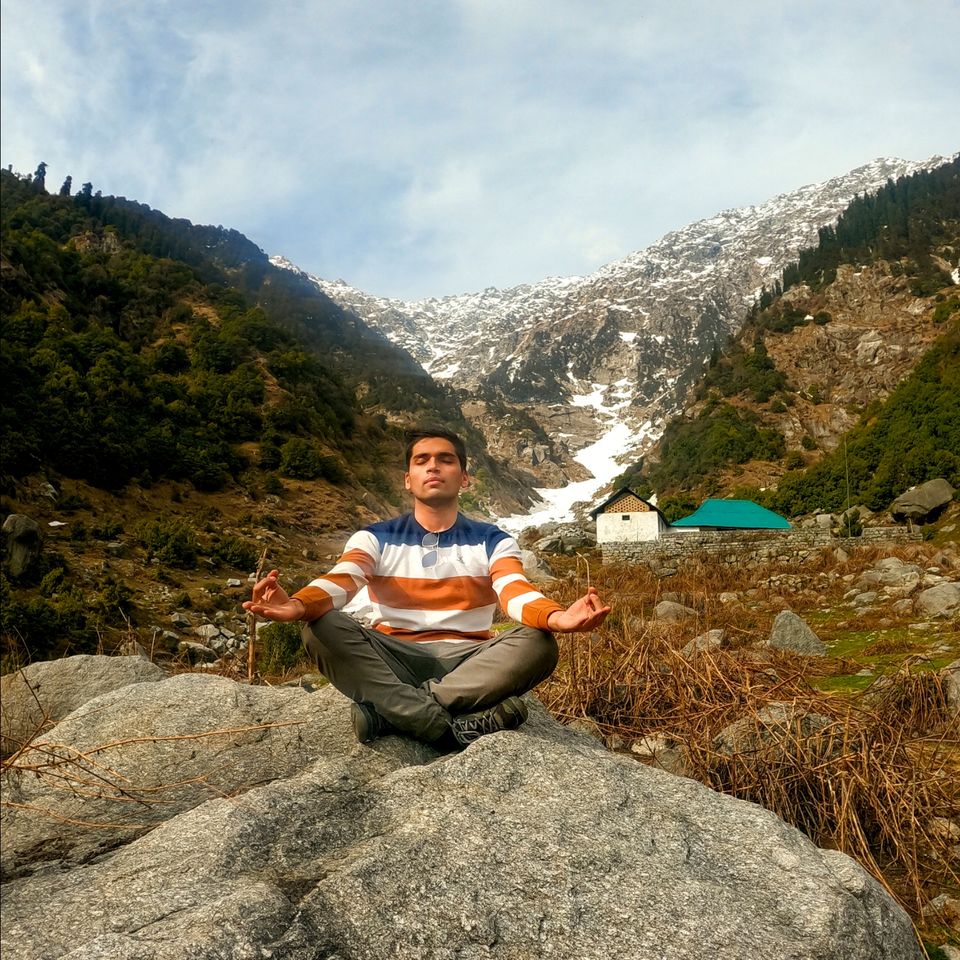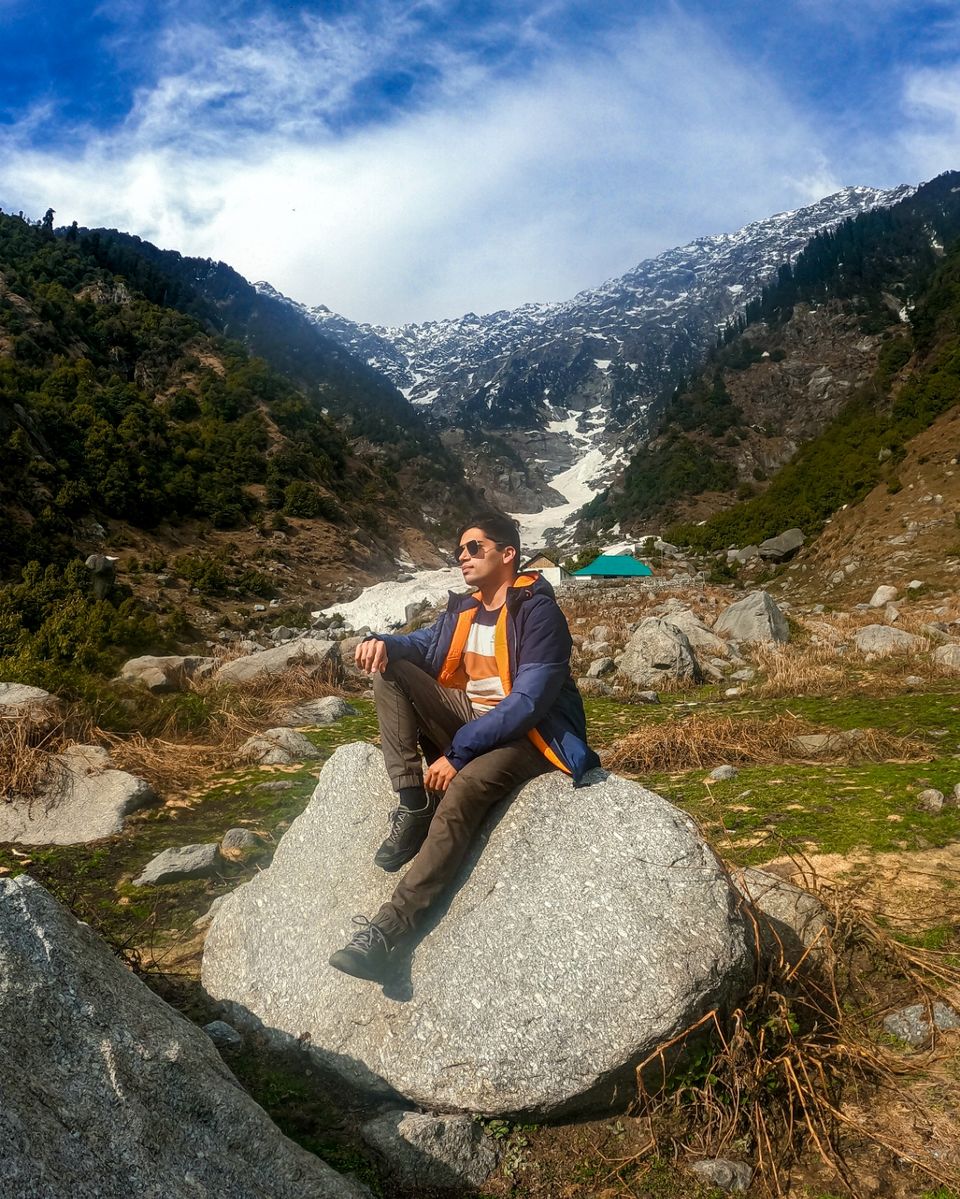 Next day, at around 6:30am we woke up to chilled morning. The sun was up but we couldn't see sunrise because of mountains. We had tea and Maggie for breakfast. Winded up our tents and started descending.
So this was the Bagga Dhar Trek.
Some pieces of information:
How to reach: Overnight bus from Delhi to Dharamshala. Then pvt cab or sharing cab to the base camp.
Cost: 3000inr per person for camping and food for two days
Best time: April to September, avoid monsoon months
February - March to do snow trekking
Watch vlog on YouTube: https://youtu.be/ipX_XcVV3oU