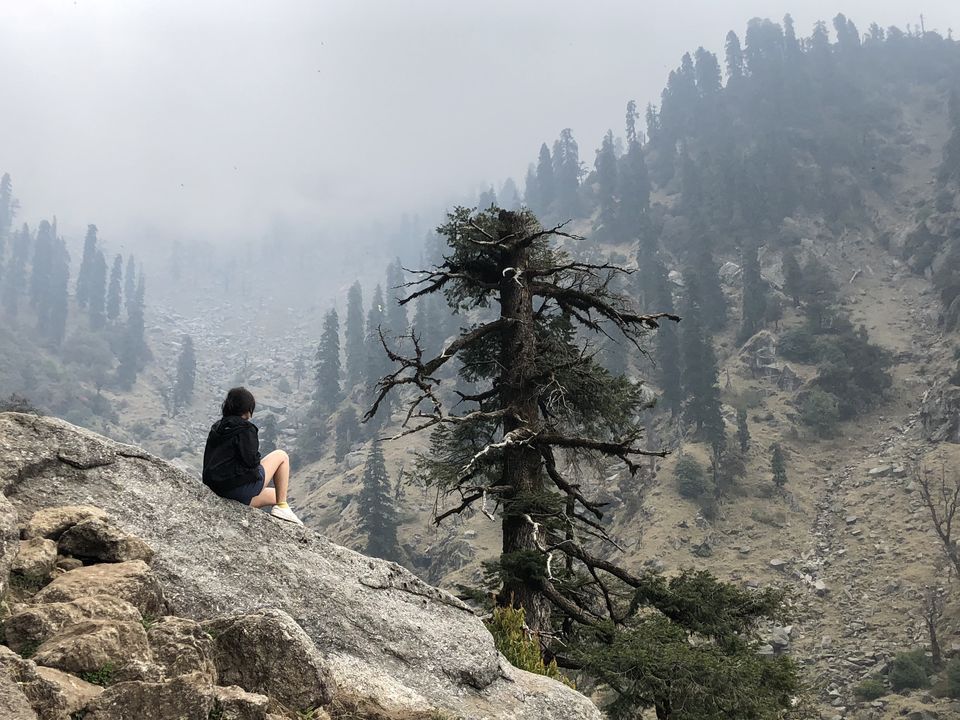 Kareri Lake Trek is the next-in-line-moderate-level-trek after Triund in Dharamsala. I am not saying next in line because it is any less breathtaking than Triund but because of its remote location (perks-less crowded). The road that leads you to Kareri village which is 13 km walking distance from the lake is rather a patchy one so take a cab or if you are going on a two wheeler then be careful.
Distance from McLeodganj: 50 km
Height of Lake: 2934 m (low altitude lake)
Trek distance: 13 km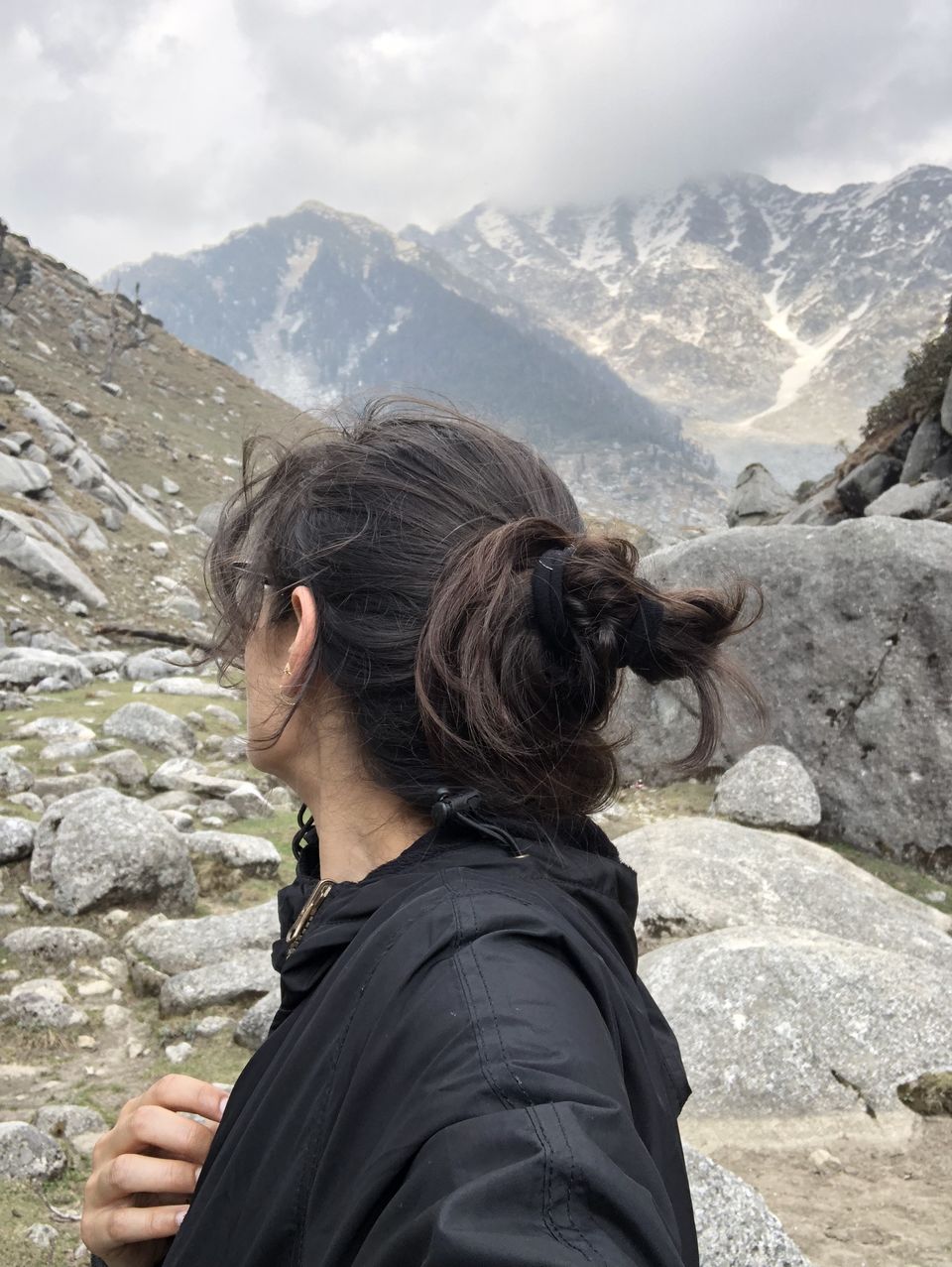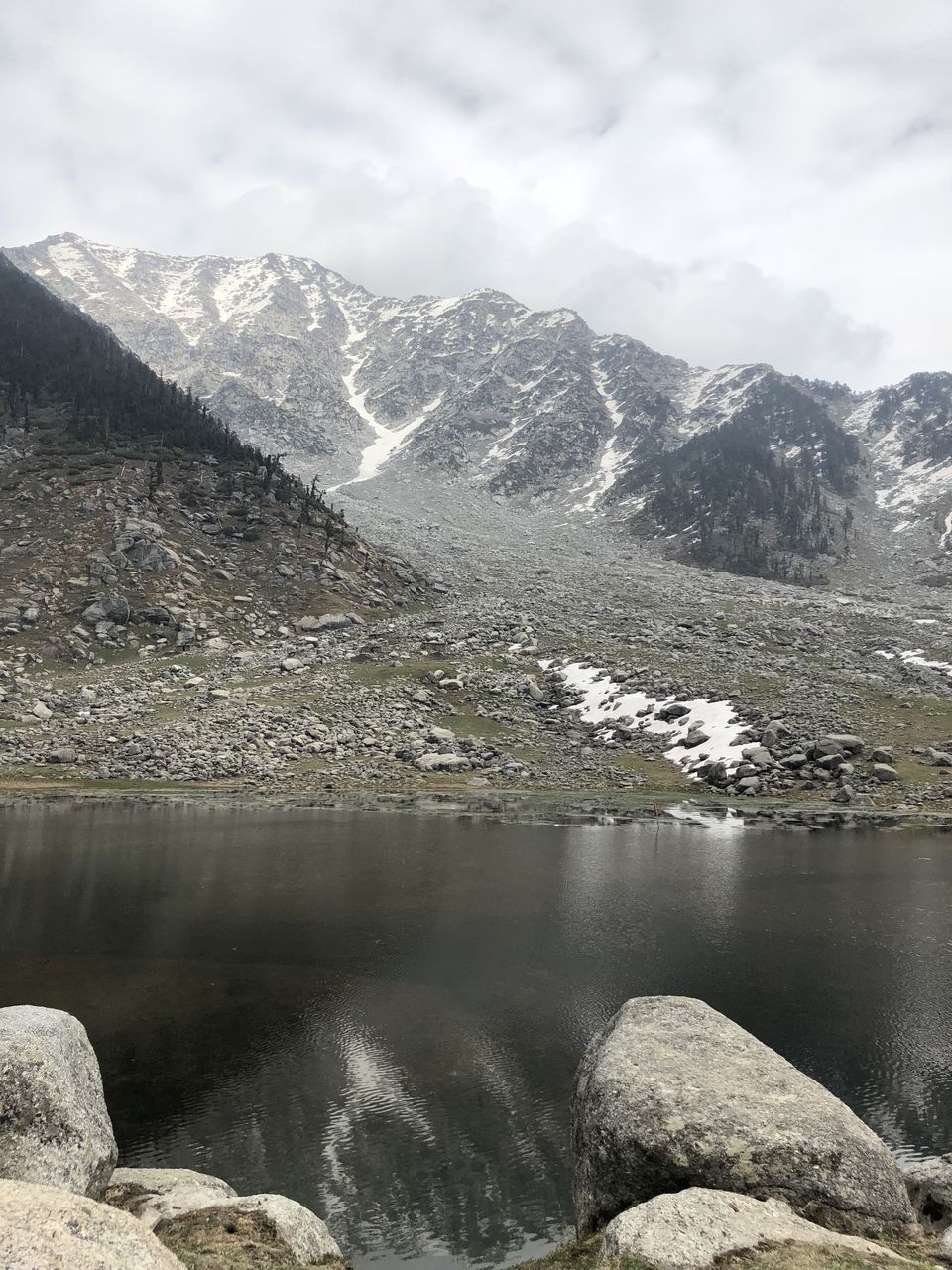 7 AM: We left Dharamsala on a scooter to Kareri village and entirely trusted on google maps to guide us and it did not fail us. With a little help from locals also we reached Kareri village at 9 AM
9-9:20 AM: We had our breakfast, parked our scooter and started our journey on foot.
9:20-10:15 AM: It was quite frustrating to walk on a motor able road as the villagers told us that there is a broken road ahead and you only can walk. But they were right I guess. It still was frustrating. Somehow I found my walk to shortcuts and again reached another road perfectly well. At 10:15 we reached the bridge on Niyund Nallah from where actual trek starts.
10:15AM-2 PM: We passed Niyund nallah two times, once by stepping on stones and second time on a metal bridge. There are many shacks where you can eat refreshments, cool off and drink water. We reached Kareri Lake at 2 PM and the first glimpse of Minkiani Pass was to die for. We rested there and ate our packed food, gained energy and started our descent at 3:20 PM though I wanted to spend the night with such a spectacular view.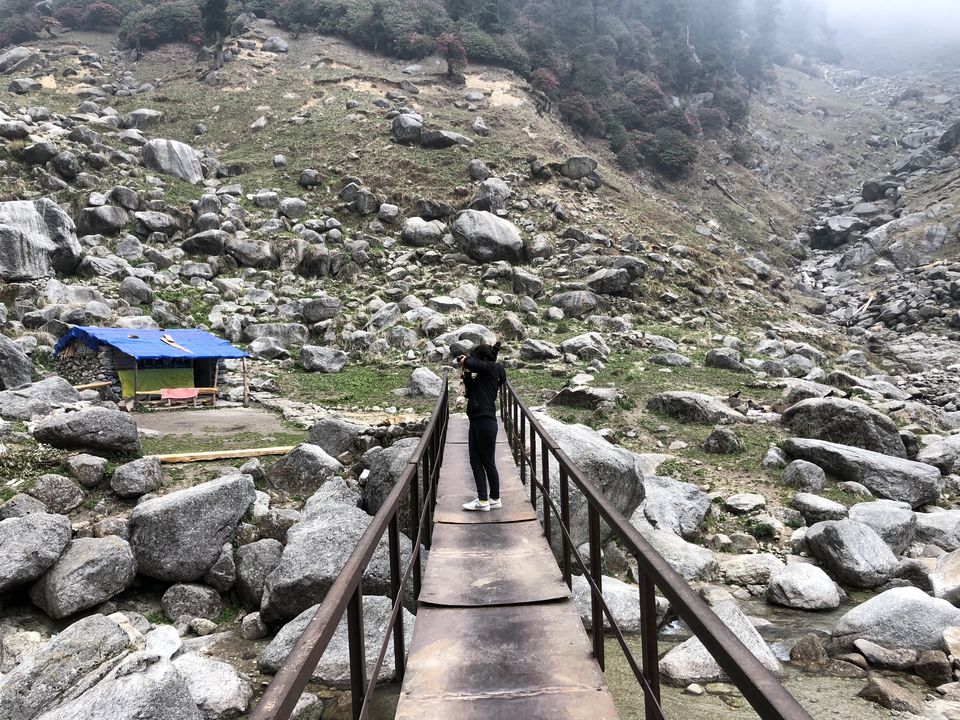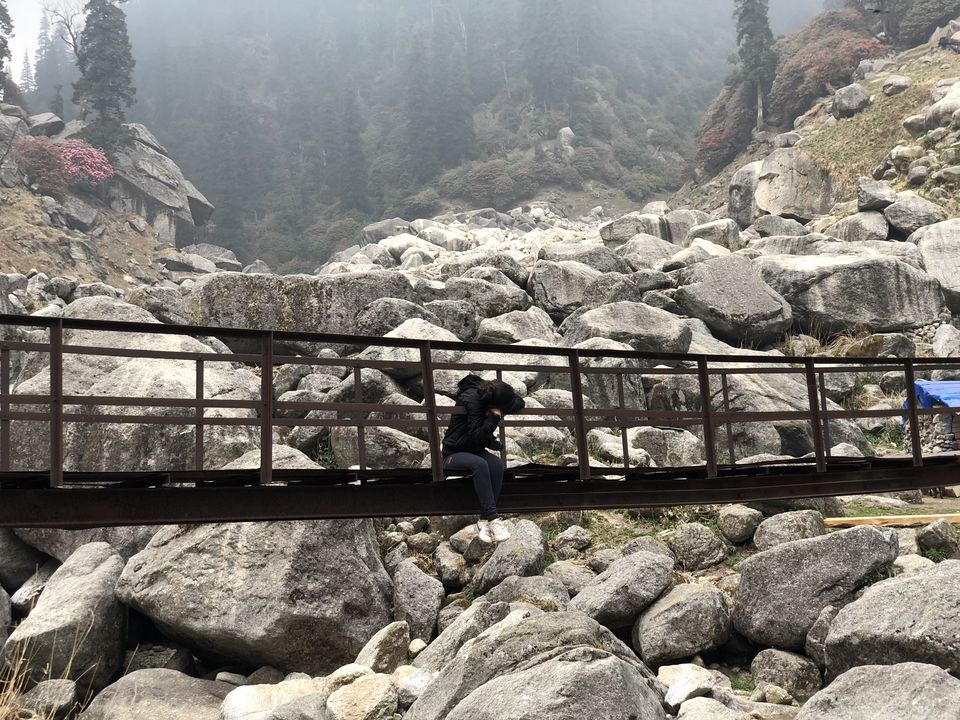 3:20-6 PM: We were back at the bridge from where the actual trek started at 6 PM with a lot of beautiful pictures and memories of breathtaking views.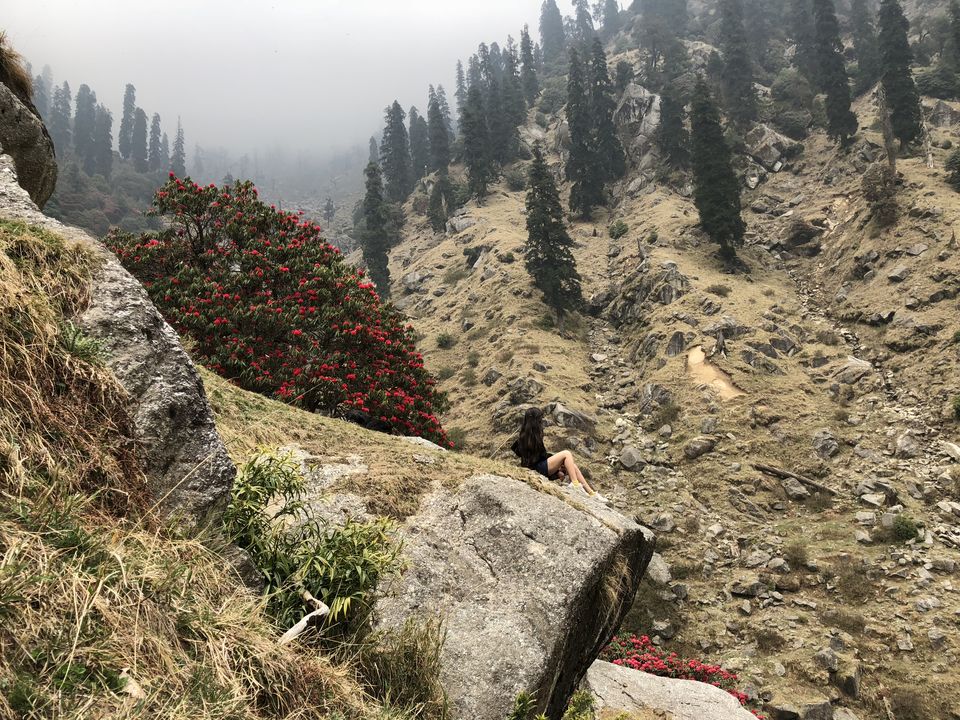 Though it is possible to do the trek in one day but if I had a chance I would have like to spend the night there. I said phir milenge to Kareri and left.