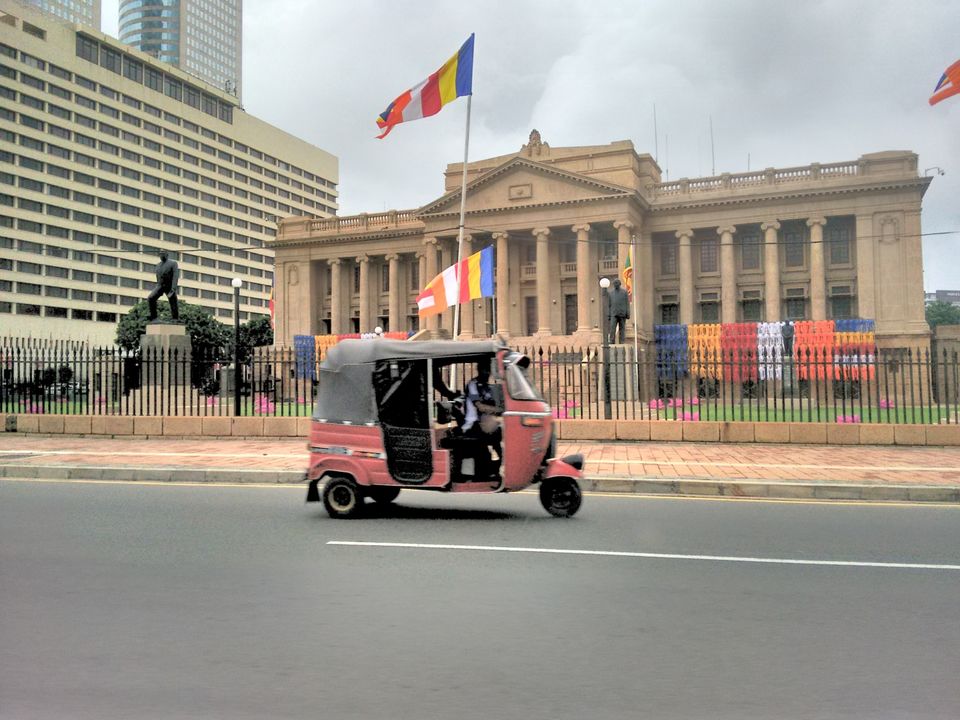 Though this trip was happened 3.5 yrs back we still remember the beautiful journey in Srilankan capital city. It was our first vacation to India after we settled down in abroad. So we were very much excited and decided to make this vacation more exciting. While booking return flight from Trichy to Doha in Srilankan airways we got two choices , one with 1.5hrs transit time and another with 8 hrs. We didn't want to lose this opportunity. Hence we chose the later one.
After booking the tickets, I was on full fledged on planning part...Visa, itinerary,transport.etc.While googling i came to know that Indian passport does not need Visa for trips less than or equal to 7 days.After all our trip was just 7-8 hrs ,so definitely visa was not required for us. But e-visa is needed which is of free of cost. So we took that.
So the much awaited day was arrived. We have boarded our flight at 9.30 AM in Trichy .Luckily our seats were upgraded from economy to business class. It was an one hour long flight. I could see the beautiful Rameshwaram and Dhanushkodi islands from window. Finally our flight landed in Colombo city.
Initially immigration officers did not allow us to cross the gates. We felt upset and started thinking how to kill 8 hrs inside Colombo airport. But luckily one of the immigration officer asked us to get permission from Captain inside the cabin. We showed this our e-visa and return ticket to Doha. Finally he allowed us..HURRAY!!
Again we kick started our trip mood and approached the travel desks inside the airport.They had the good itinerary for 5 hrs which was quite affordable and comfortable for us. Our cab started around 12 PM.
Colombo airport is located at Negombo which is almost 30km from Colombo city. Srilanka is the typical asian country which is full of nature..It was a rainy day. The climate was so breezy and fortunately a cloudy day with less drizzles.
Within 5 hrs we had visited few touristy places such as The Independence square, National museum, Gangaramaya buddhist temple, seema malaka and Galle face green beach.As it was Vesak (Buddha poornima) day city was fully decorated with lotus decorations and lights. Gangaramaya buddhist temple was full of Buddhist monks and locals.
After the quick tour we went back to airport around 6 PM and started our journey to Doha. Never lose such opportunities to explore new places.BE A TRUE EXPLORER!!