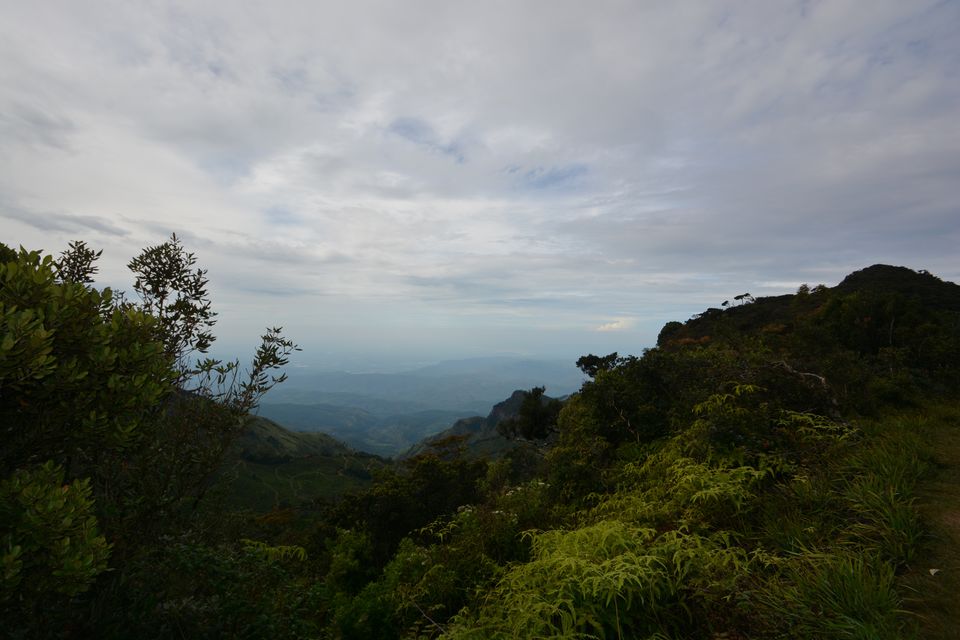 Day 1 - Kandy.
Woke up feeling rejuvenated and to absorb what the tropical island had to offer. The weather was perfect, not too bright not too cloudy just enough to set the mood right. We headed for some usual touristic spots like the gem factory, wood carving factory, spice factory, elephant orphanage and ended the day to a cultural dance show.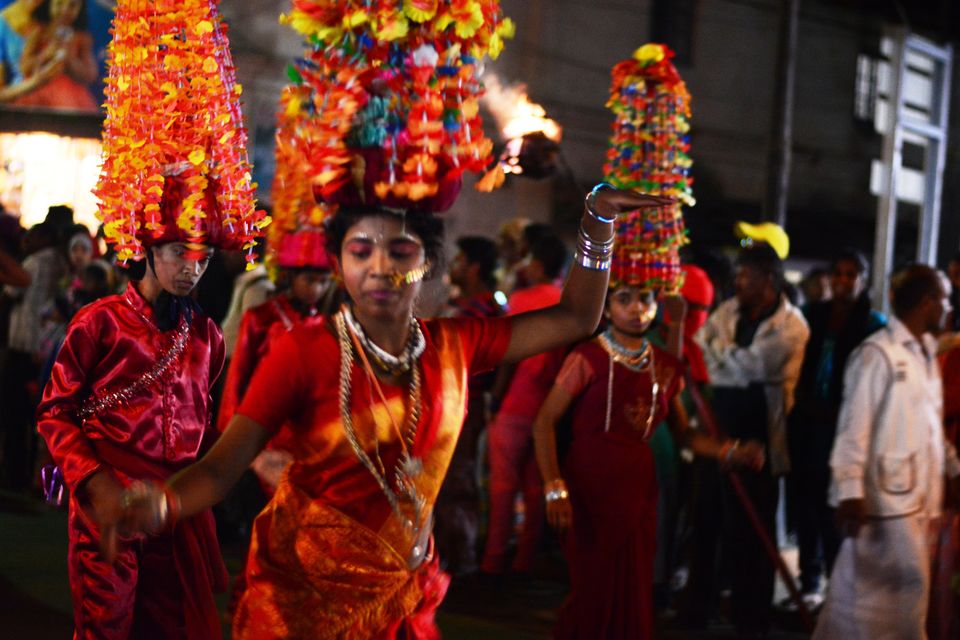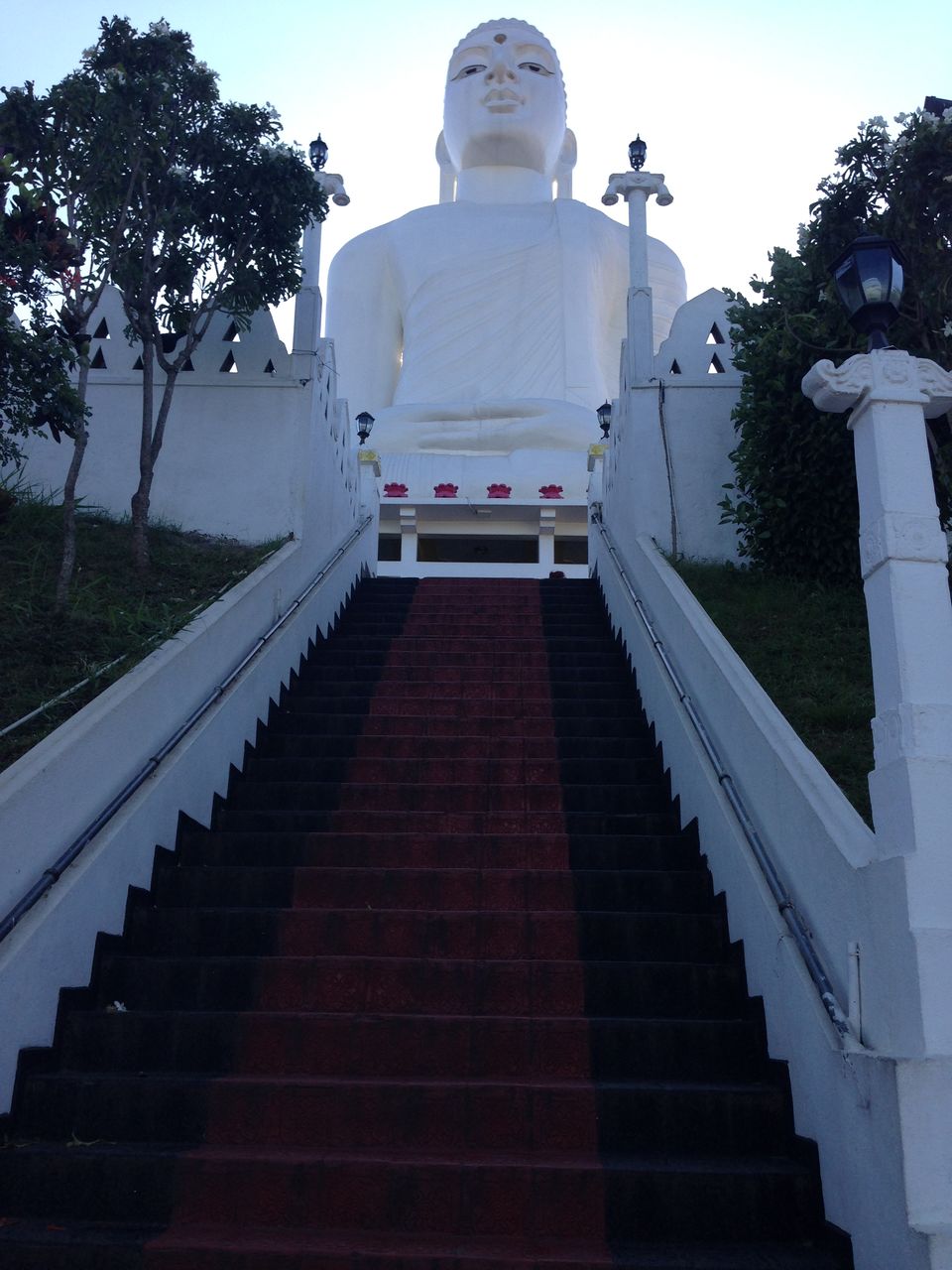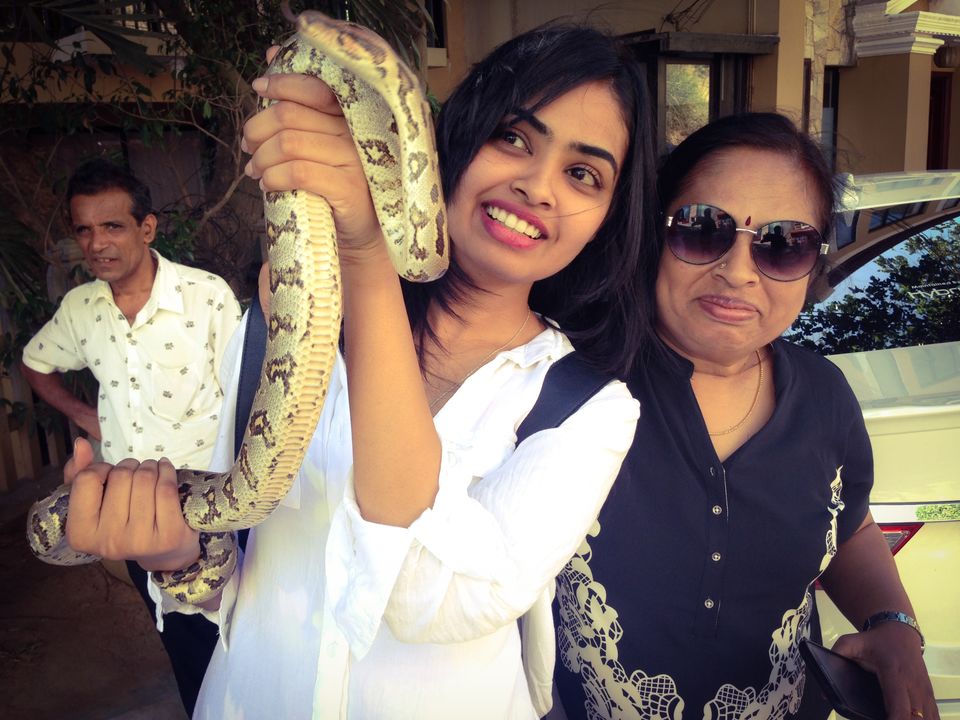 I decided to take a trip with my mother to Srilanka as a way to connect with her again. To those of you who don't know where Srilanka is, it's a small but significant tropical Island off the southern tip of India.
Customarily, I book the flight & hotel and explore the whereabouts once I get to the final destination. I do not prefer it to be pre-planned. As I wanted the trip to be perfect, decided to book a tour package from Bangalore (India) to Srilanka, which I was able to customize as per my whims (okay, not whims but close)!
Although Srilanka is a multi-religious country, Buddhist comprise 70% of the population. I've always been intrigued by Buddhism and having the chance to explore insights from the Sinhalese perspective is stimulating. Sinhala and Tamil are the official languages of Srilanka, and my mother could speak one of it, Tamil. Phew! Knowing that put me in comfort.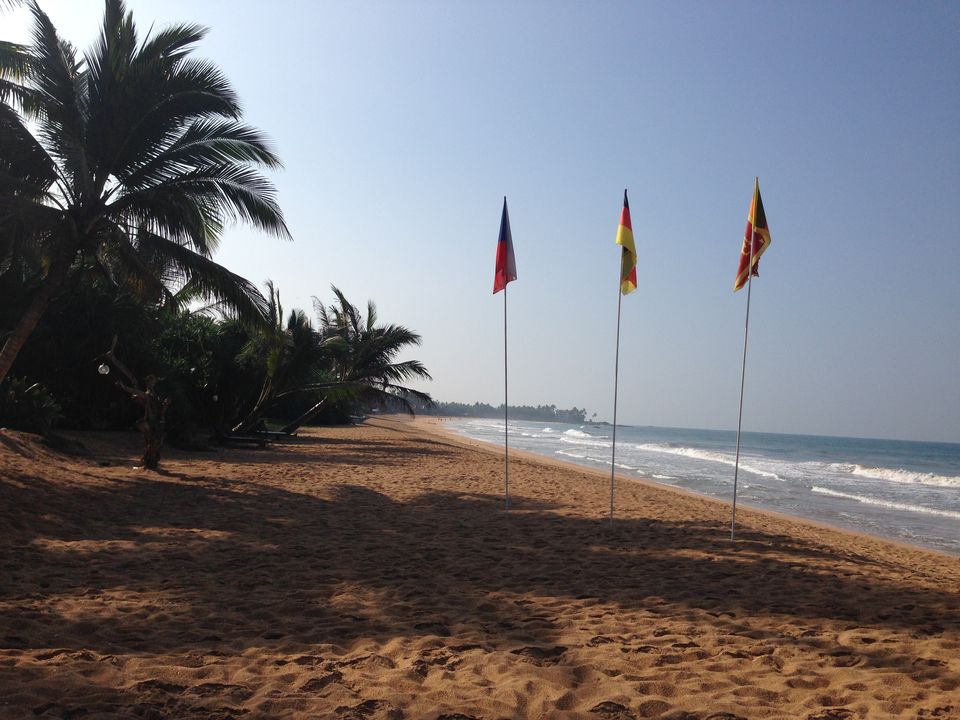 The flight distance from Bangalore to Sri Lanka was so short that before the meal entered my mouth, we were asked to get set for landing. The direct flight was about an hour and thirty minutes long. Not that I'd ever complain of shorter flight distance.
We landed in Bandaranaike International airport or famously known as the Colombo International Airport, and this sweet man was waiting for us, who introduced himself as our tour guide for the trip. He seemed pleasant the moment I met him. The first thing I wanted to do was grab some dinner. Our guide was curious to find out if we were up for Srilankan cuisine. Oh boy, was I delighted to try it. Indeed. Srilanka's staple feed is a large serving of rice accompanied by a lot of side dishes from vegetables, egg, and meat. The rice and curry meal is eaten traditionally at midday, although it can be served in the evenings as well.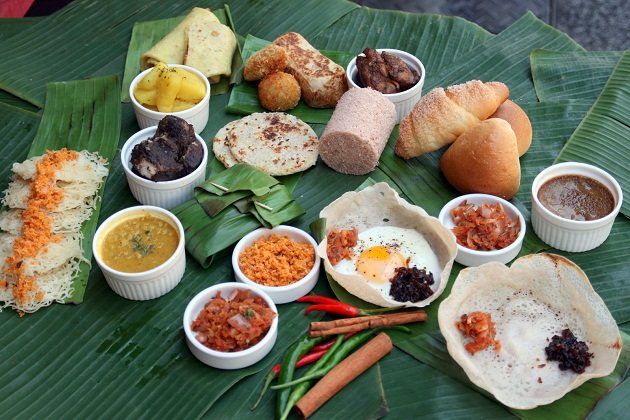 Anyway, from there we headed towards our first destination, Kandy. From the airport, it took us 3 hours by car to reach our hotel. It was past midnight at that time. The drive didn't excite us at all as we were tired. Put us to bed instantly, of course after having shoved earplugs to escape those sweet noises made by my mum or others like to call it snoring.
By the end of day one, I wasn't thrilled. It seemed like the idea I had in my head wasn't in sync with what was happening. The next day, I had a quick chat with my guide and explained that we just wanted to cover a couple of places and not soak in the whole cultural bit. As South Indians, we are not too far in reach and culture. The next day was impressive as we were in charge of what we wanted to see or skip. The word often used from there onward was Skip. You guessed it right.
Day 2 - Kandy to Nuwara Eliya.
The journey from Kandy to Nuwara Eliya began after a fresh breakfast. We sat in our privately booked cab and was informed that it would take 3 hours to get there and mentioned exciting stopovers on the way. We only chose two layovers, one was Ramboda waterfalls, and the other was the temple of Hanuman. Both of these places were magnificent. To my surprise, we ended up having quite a few pitstops. It wasn't planned but the sight of the gorgeous sceneries compelled us to step out of the car and bask in its glory. The best stopover was at a tea factory, where you could buy authentic Ceylon tea, which my mum thoroughly indulged in and to the ridge of it was a cutesy cafe. The cafe served delicious in-house butter cakes to go with the tea. We also stopped at a local organic store that grew strawberries. The menu listed endless things one could serve along with freshly grown strawberries that were budget friendly. These were by far the best strawberries I had tasted, and I don't even like fruits.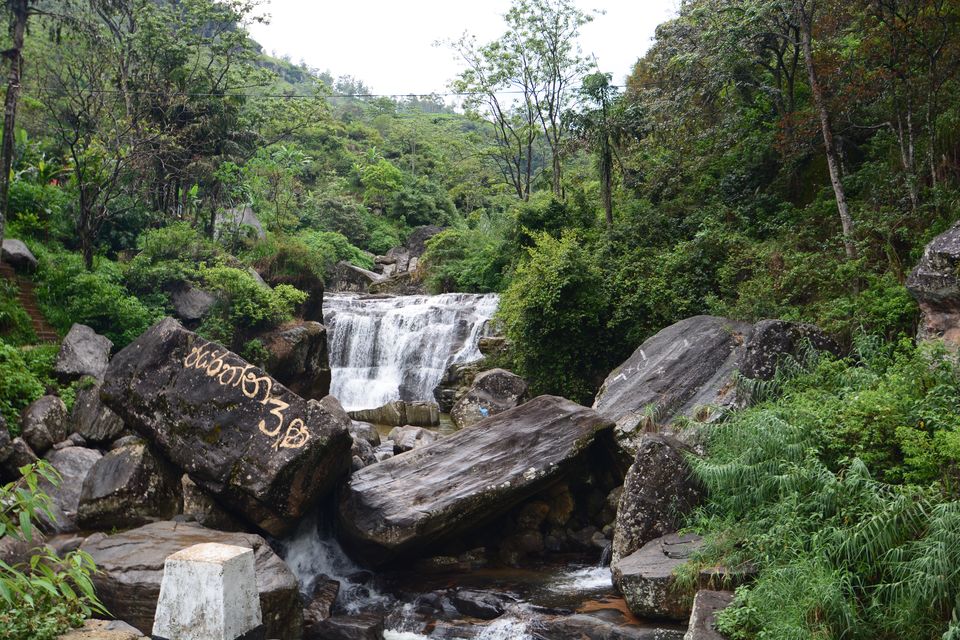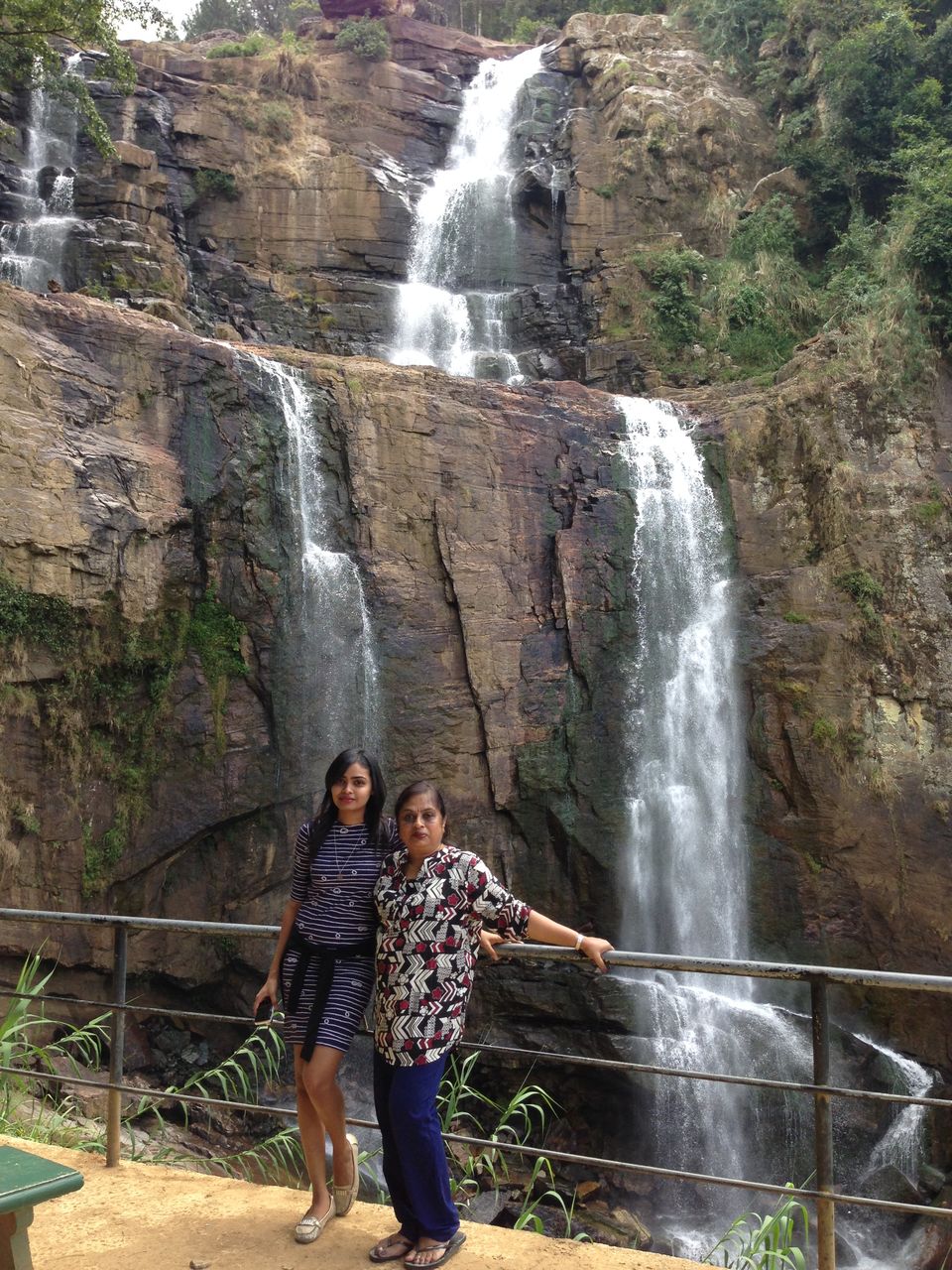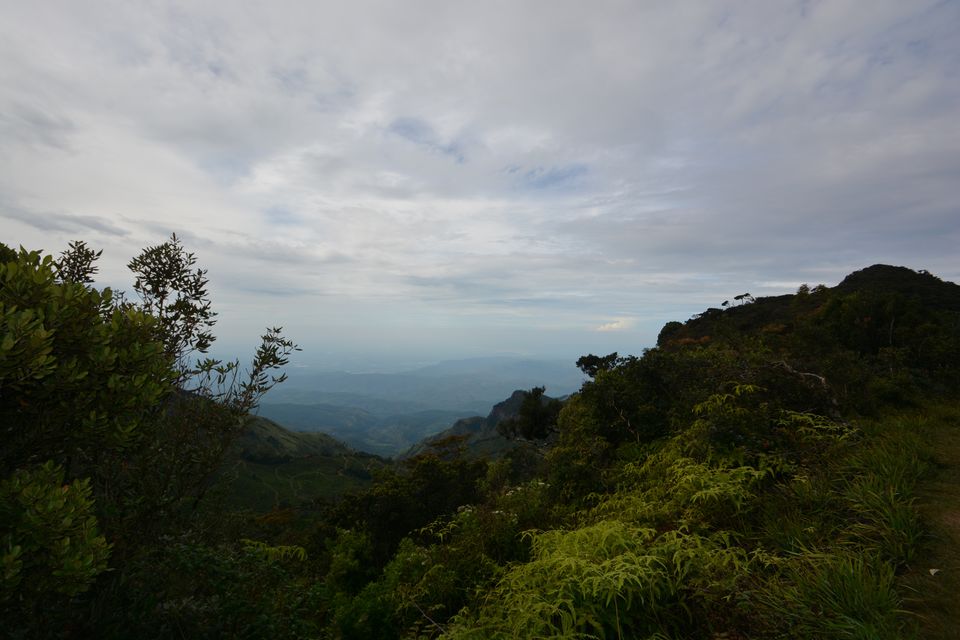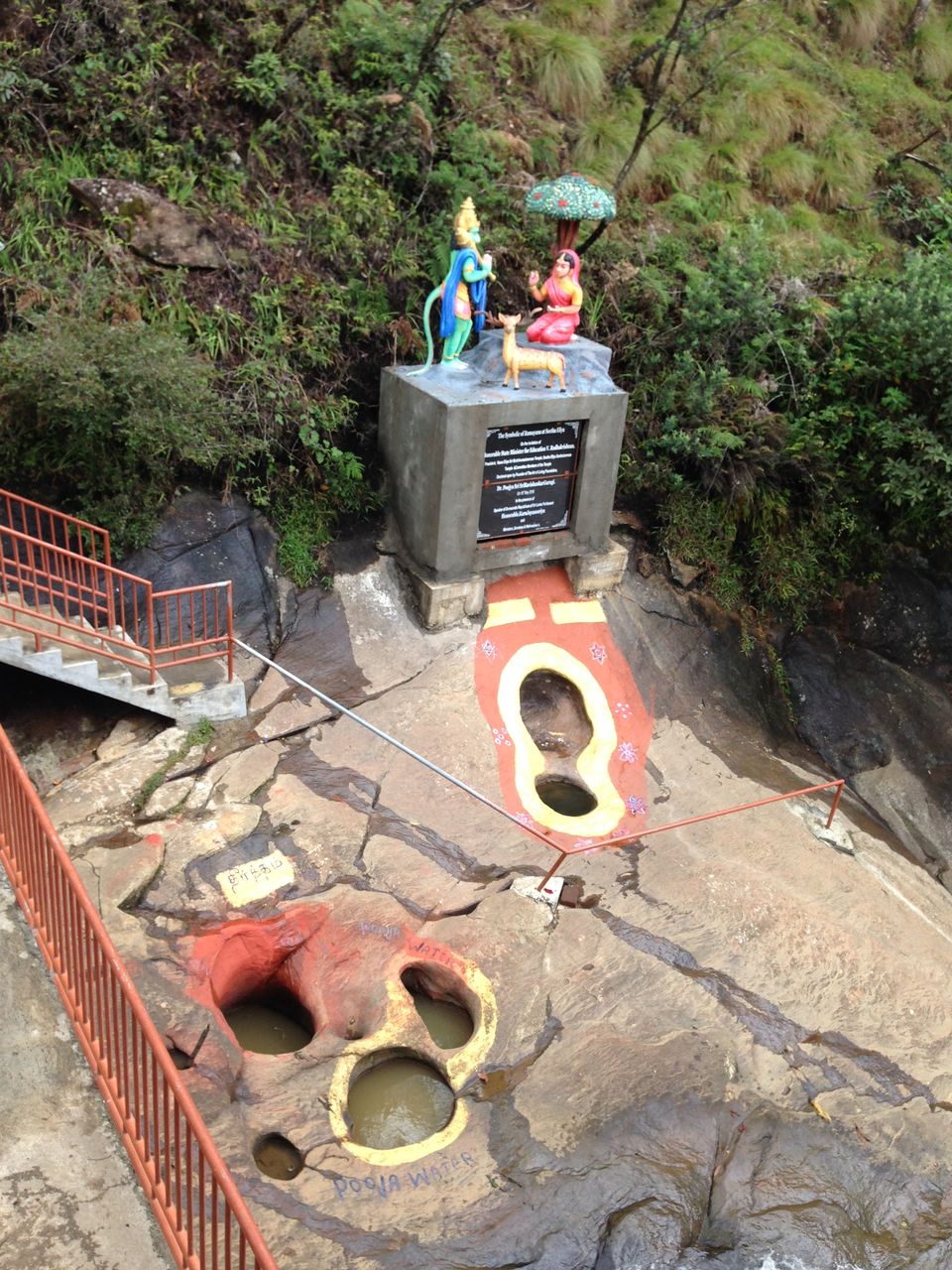 Later in the evening, we reached our hotel which was on top of a hill. The roads were steep and bumpy. It began raining. When we started this morning, it was a bright sunny day, and by evening, it was pouring cats and dogs. As we were exhausted, staying indoors didn't concern us at all. Room service it was. After dinner, we thought the rain might slow down, but that wasn't going to happen. Did it rain all night and how? It was the first time I feared the rain. Luckily both of us fell asleep after a while.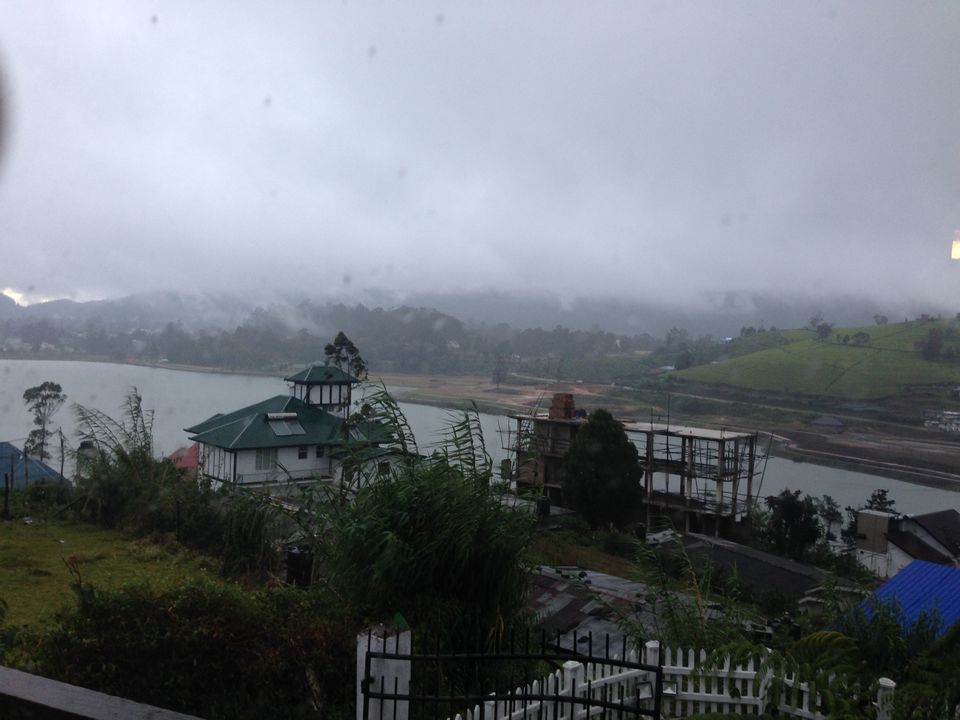 Day 3 - Nuwara Eliya to Bentota beach.
We woke up to a clear blue sky. The breakfast was waiting for us, not a heavy one but a sumptuous one. We took in some of the gorgeous views from the hotel top, and were excited to head towards the beach in Bentota. Bentota is a resort town of Sri Lanka. The journey was amusing as we took in some of the best landscapes, stopped now and then for more photographs. Our guide played some Sinhalese music, surprisingly my mother knew a couple of them and hummed along. Mother and I talked about few memories that we have of each other of my childhood. Before I knew it, we had reached our destination at Bentota. Now, what a spectacular sight it was, we had chosen one of the best beach resorts. Sooner we checked into the room, were asked to join for a grand lunch buffet . After lunch, mother and I took a long walk on the beach and went back to our hotel rooms to rest for a while.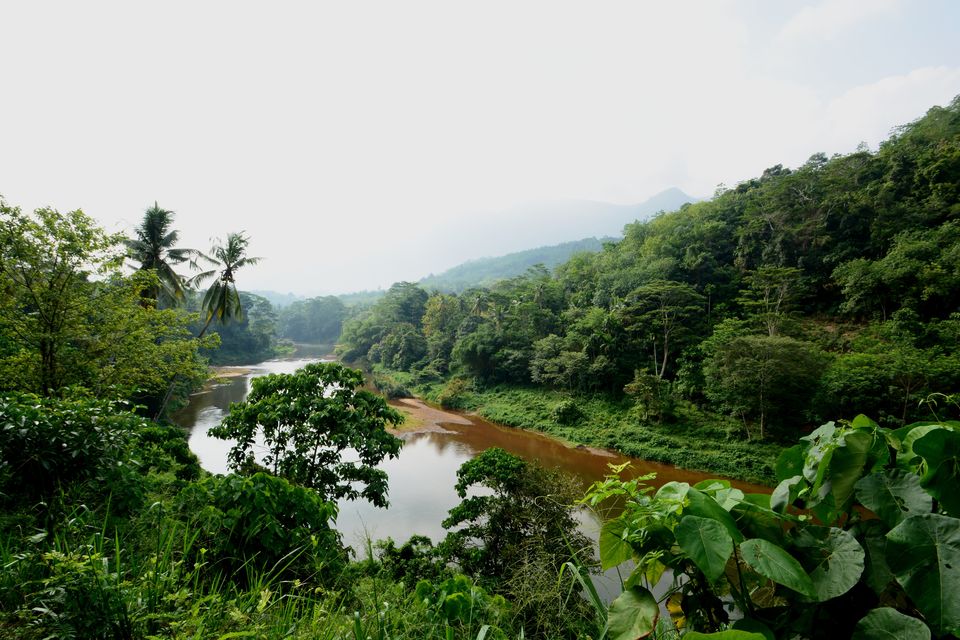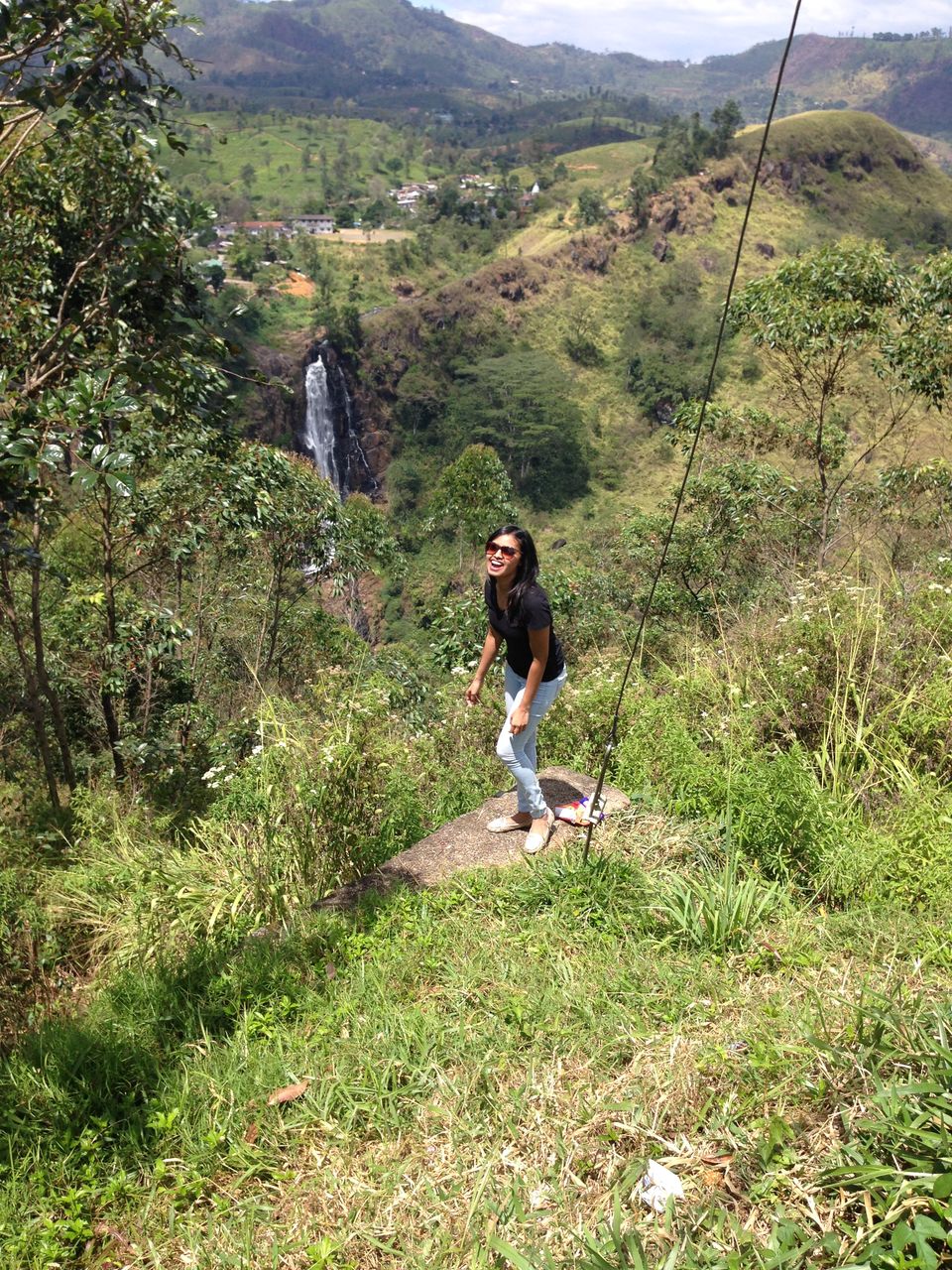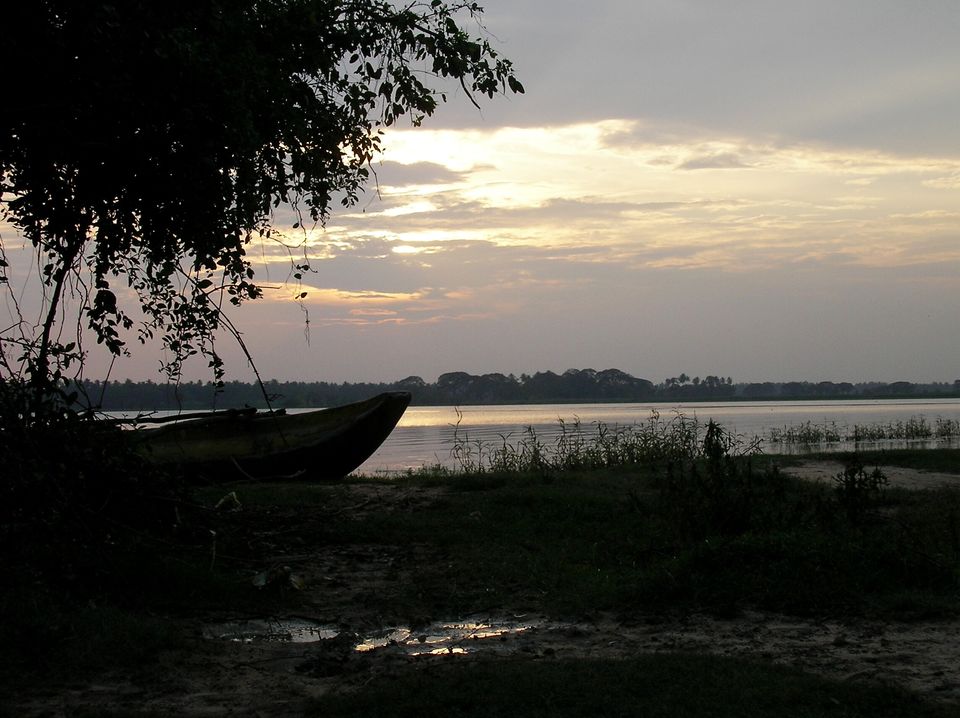 In the evening we sat on our balcony and enjoyed our Ceylon tea to a fantastic sunset. In the night we were invited to the local artist performances to some spectacular night blaze. Mother and I gorged in some beautiful cocktails and enjoyed the show.
Day 4 - Bentota Beach.
We decided to stay a night longer at the resort and relax as much as we could. Our guide insisted that we visit a nearby museum and a temple and my mother seemed to like the idea of it. On the other hand, I preferred the in-house massage. So, we decided to do what we both wanted. She went exploring Bentota while I enjoyed a 90-minute traditional srilankan massage. We met for gourmet lunch at the resort. After that we headed to our shack and my mother examined her photography skills and I pretended to read while the whole time I just watched her play in the water. Once she got tired, came close to the shack and we continued talking about nothing important. Then in the evening we ordered some refreshing cocktails yet again and watched the sun go down. It was a magical moment.
Day 5 - Bentota to Colombo.
After having the much-needed breakfast, Our journey headed towards the capital of Srilanka, Colombo. It is the largest city in Srilanka and also the financial center of the Island. Due to its colonial history, the heritage is reflected in its architecture as well. The travel time is about an hour and a half from Bentota to Colombo. It was a bright day. When we got there, we explored the National zoological gardens with the sight of many species up close and landscaped gardens. From there we visited the famous Galle face Green, the ocean-side urban park which stretches for 500 m along the coast. It was a bit crowded, but the walk and the sunset were worth it. Later that evening we went to a rooftop bar called ON14 which was exquisite and offered the best view of the entire city which was recommended by our guide. Again, a very well spent evening with my mother.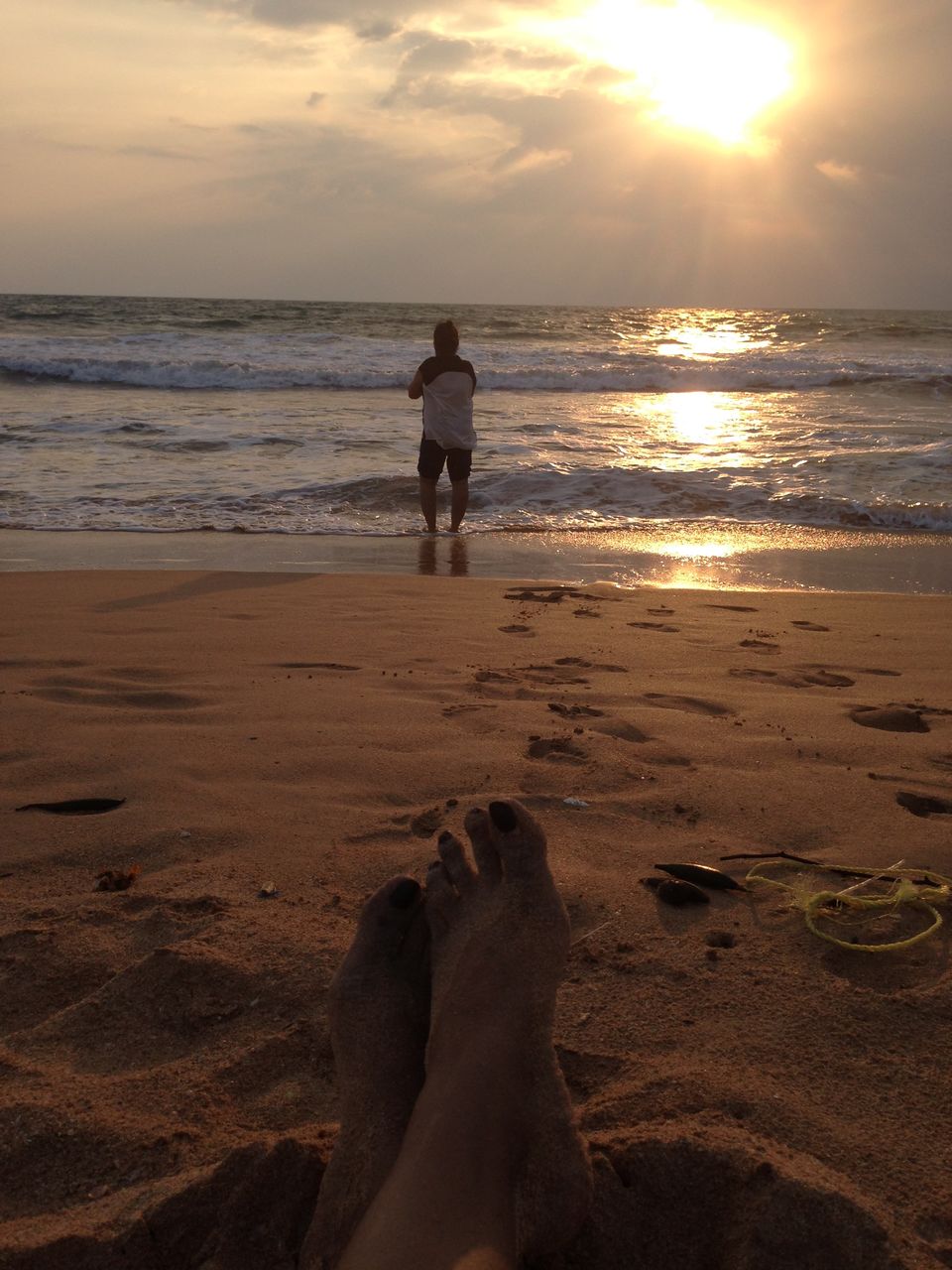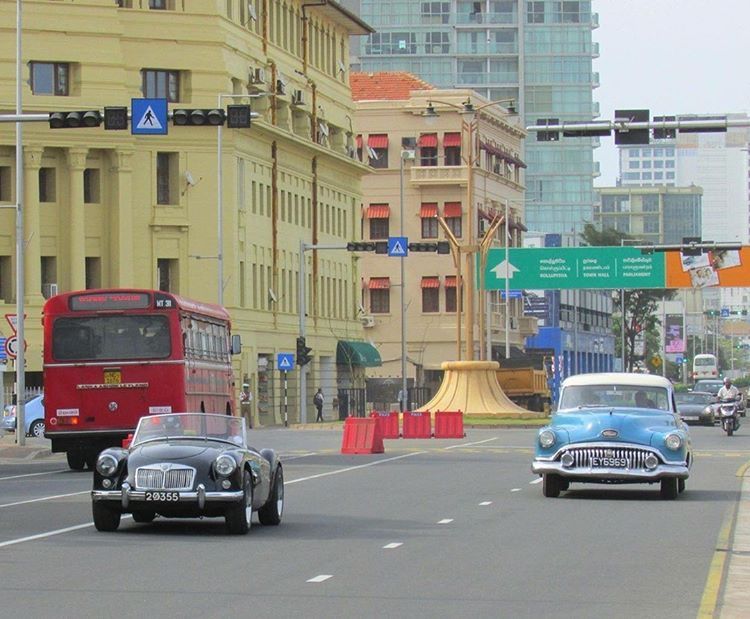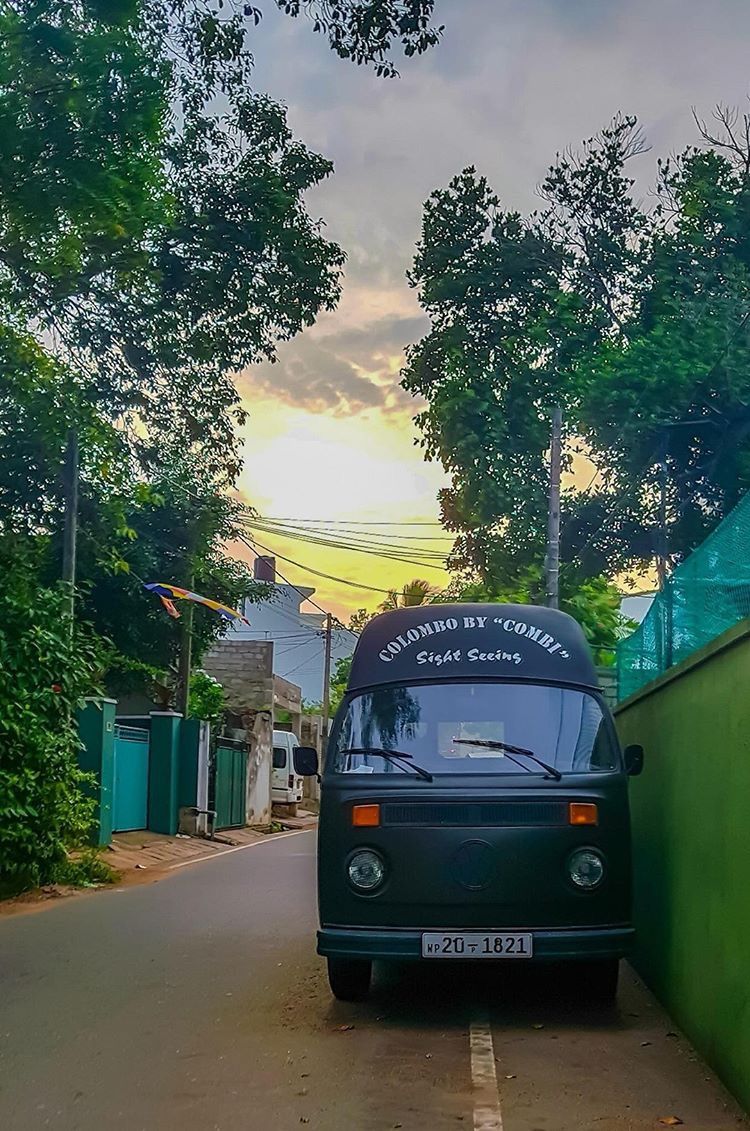 Day 6 - Colombo Airport to Bangalore.
It's always disheartening to say bye to a holiday and most especially if it's to a beautiful place like Srilanka. Our guide informed us about the airport situation, the authorities were extending the Airport premises, and people who were traveling internationally through flight were advised to be there 4 hours before your flight. It came as quite a surprise. However, we decided to take his suggestion and set off to the airport post breakfast. We got there earlier and it was time to bid goodbye to our guide, I promised to be back and assured that I would recommend my friends to him not out of courtesy but out of worth.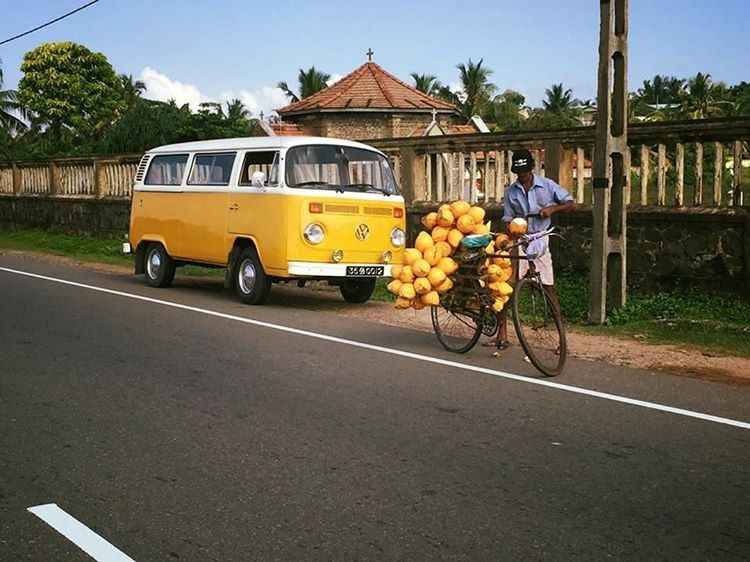 After an initial rush and glitch we boarded the flight, and before the whole feeling of departure sunk in, we had landed in my home country.
As a destination, Srilanka has a lot to offer; the landscapes range from forests and arid plains to highlands and sandy beaches. A legacy of regional diversity, Colonial architecture, and the ancient Buddhist ruins that date back to more than 2000 years add to its distinctive community. It has over 20 wildlife reserves which are home to a wide range of native species including the elephants, sloth bears, wild boar, and leopards. Being able to appreciate what it has to offer is very subjective. My suggestion would be to make a well-informed plan of the places you wish to see and if you want a real experience of the cultural bit, then hire a guide.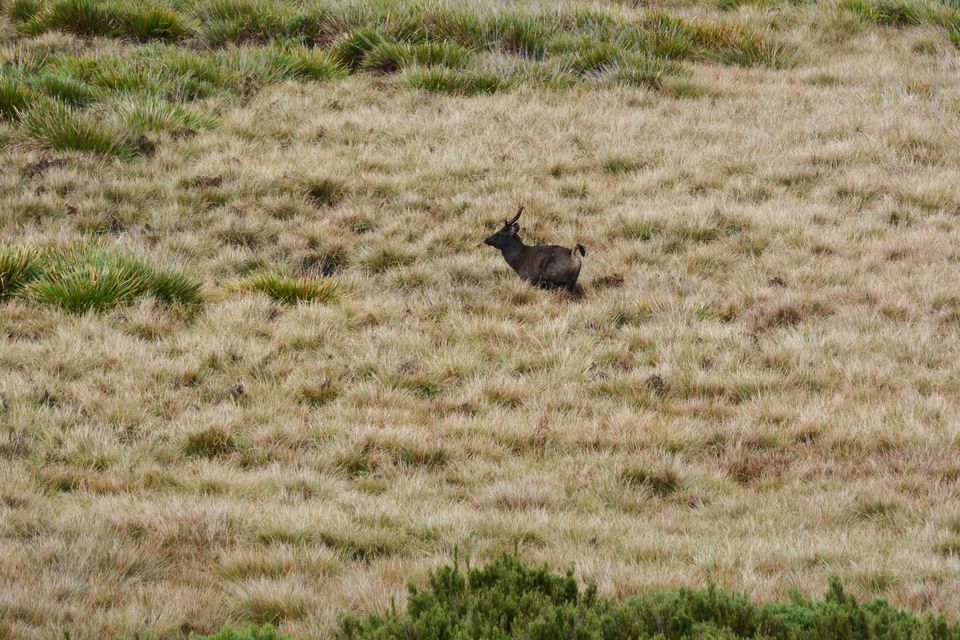 As for me, The whole experience was very fulfilling. I cherish it dearly as it was one of my first grown-up trips with her and I'm quite sure of her feeling on the subject being mutual.
Travel Related Information:
Visa: On arrival and Online (ETA)
Cost: USD 20 (Approx : RS 1400)
Currency: Srilankan Rupee
Photography Credits:
Rizmi Ismail
https://www.instagram.com/riz_photogrphy14/
Shilpa Srinivas
Frequent Searches Leading To This Page:-
5 days tour package sri lanka, 3 nights 4 days sri lanka package, sri lanka maldives tour package from ahmedabad, budget sri lanka tour packages, tour packages from sri lanka