My first day in Sri Lanka started with a car ride from the Bandaranaike International Airport to Beruwala to the resort I booked for my honeymoon.
Beruwala situated very near to the Bentota beach, had an amazing view of the Indian Ocean with one of the cleanest golden sand beaches I have ever seen in my life. Clean cold water is so tempting but the high waves and strong currents keeps you from going deep inside the water.
The view from the room and the constant sound of the waves made the time stop for a while.
Due to a very long red eye flight, we just wanted to take rest consuming the view and sound of waves.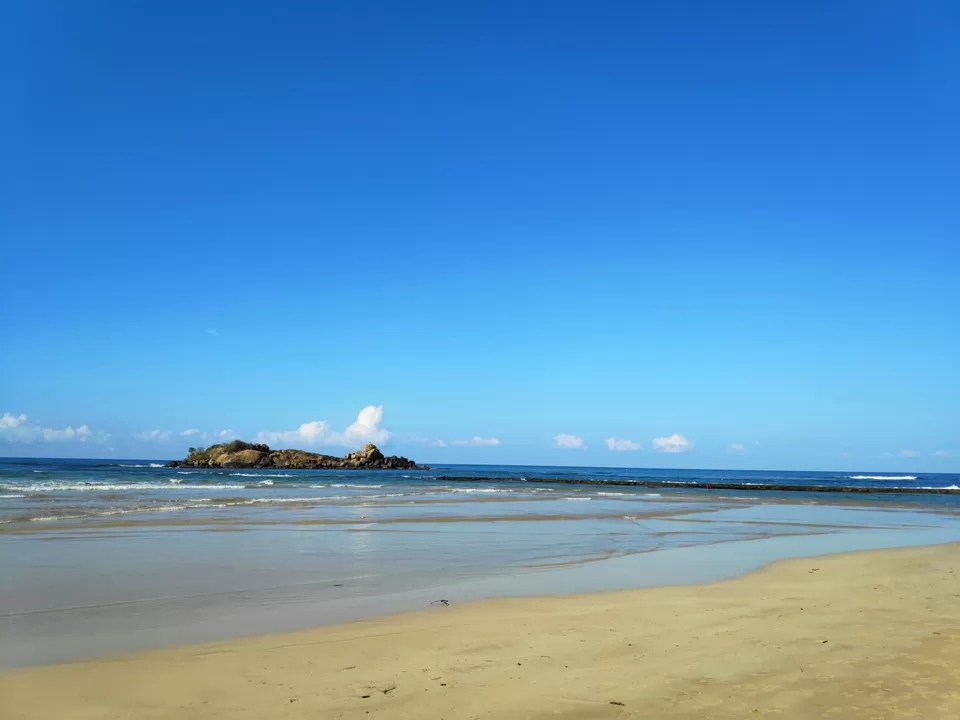 Day 2 began with a heavy breakfast provided by the Hotel and we started our journey to have the experience of the water sports included in our package.
Apart from water sports, what I really wanted to do was the Para Motoring. I read about it few months before our trip and the imagination of it made me so excited I had to do it. Even though it cost me around LKR9000/person (approx. 4500rs.) we still went for it.
Indian Ocean from the sky above looked mesmerising.
Day 3 began with checking out the hotel in Bentota and having a 3hours car ride to Colombo.
With a little city tour, I checked in a semi-sea view hotel room on the marine drive.
By the time we reached colombo it was already afternoon and it was a good decision to stay in and take rest.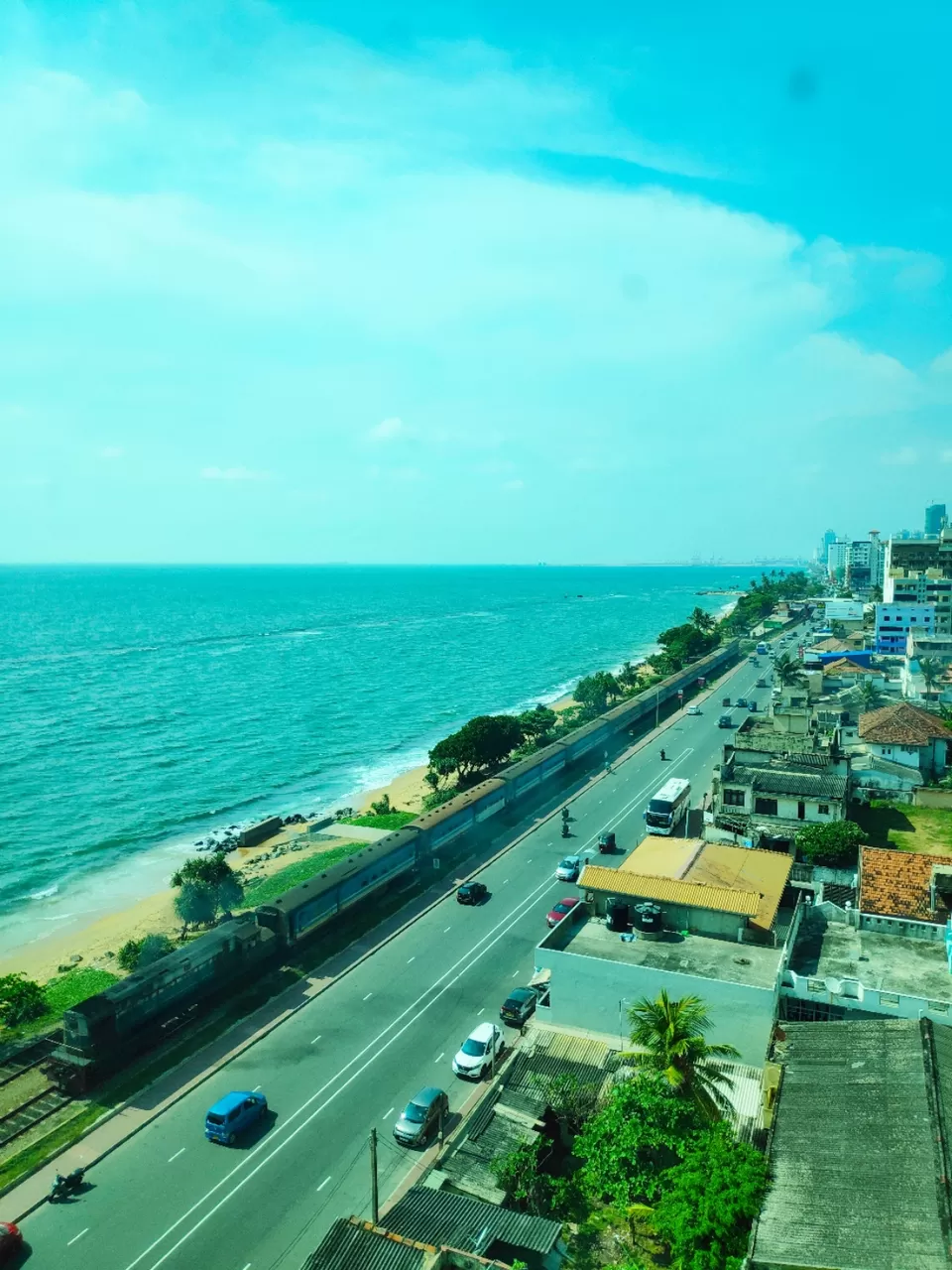 Today we checked out Gangaramaya Buddhist temple and felt the silence in the middle of a chaotic capital city of Colombo.
Walking around is the best way to explore a city and our next stop was to buy authentic sri lankan tea from Liberty Arcade.