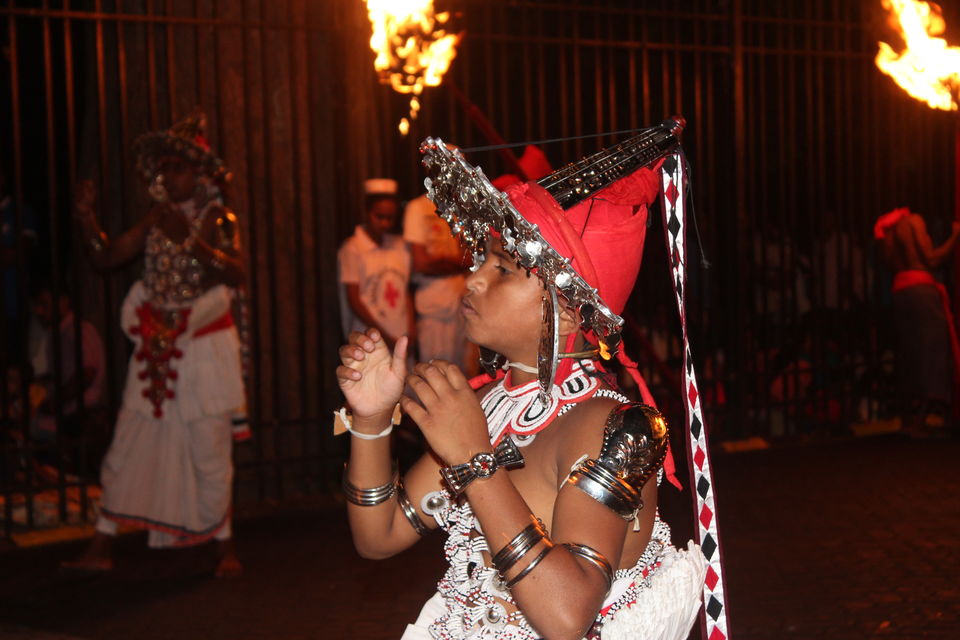 When one wants to explore foreign lands but have budget constrains, best options are our neighbor countries. So I chose Srilanka for 2 good reasons- one being budget and the other it's beaches. I traveled with my roommate and it was 1st international trip for both of us. While she was a little concerned, I was super excited and started making travel arrangements. The visa also came easily as Indians can apply for eVISA at http://www.eta.gov.lk
We went to Chennai from Bangalore and took flight from Chennai as the flights are cheaper from Chennai and from Madurai.
Tip: If you are not yet sure for the itinerary, you can block your tickets on booking.com and can cancel later without any cancellation charges. This way, you will be able to apply for eVISA. I did the same :)
Srilanka has good train network and colombo to Kandy and Kandy to Galle routes are the two most beautiful train routes. We took a train from Colombo at morning 6AM and reached Kandy at 12. Kandy is a small town and one can explore the whole town walking. We took a hotel close to station. After dumping our luggage in the hotel, we started exploring the town. We went to Bahiravokanda Vihara Buddha Statue. From here we could see the whole town and the Kandy cricket stadium. Then we went to the Kandy lake and Temple of the Sacred Tooth Relic which is just opposite to Kandy lake. With a little planning and luck, we could witness Kandy Esala Perahera (the Esala procession of Kandy).
The Kandy Esala Perahera is a fantastic and colorful festival celebrated with amazing costumes and thousands of dancers and drummers performing every year in Kandy. The procession started at 7 in evening and went on till 12 in night and then it was time for us to return to our hotel.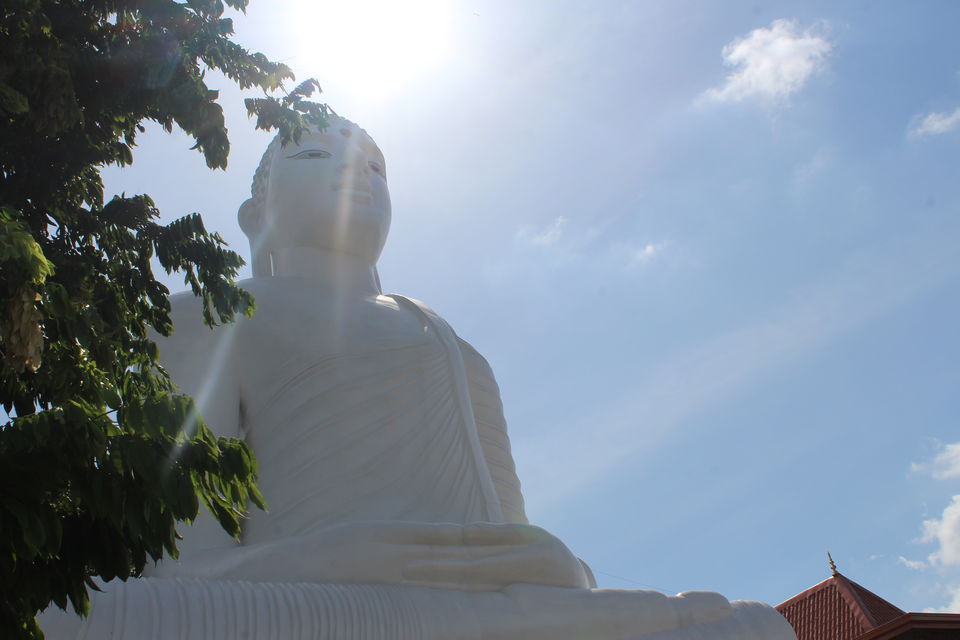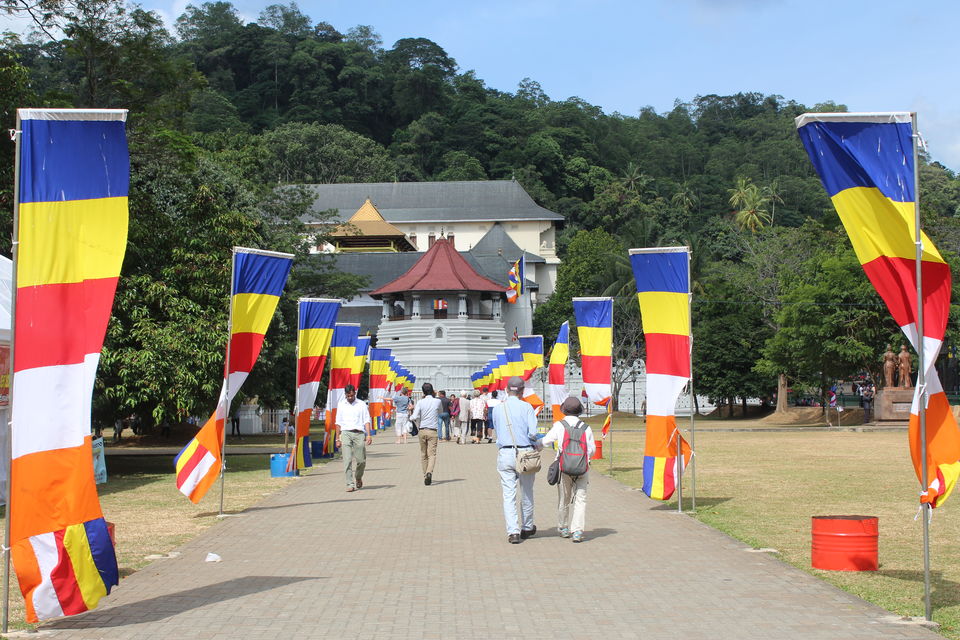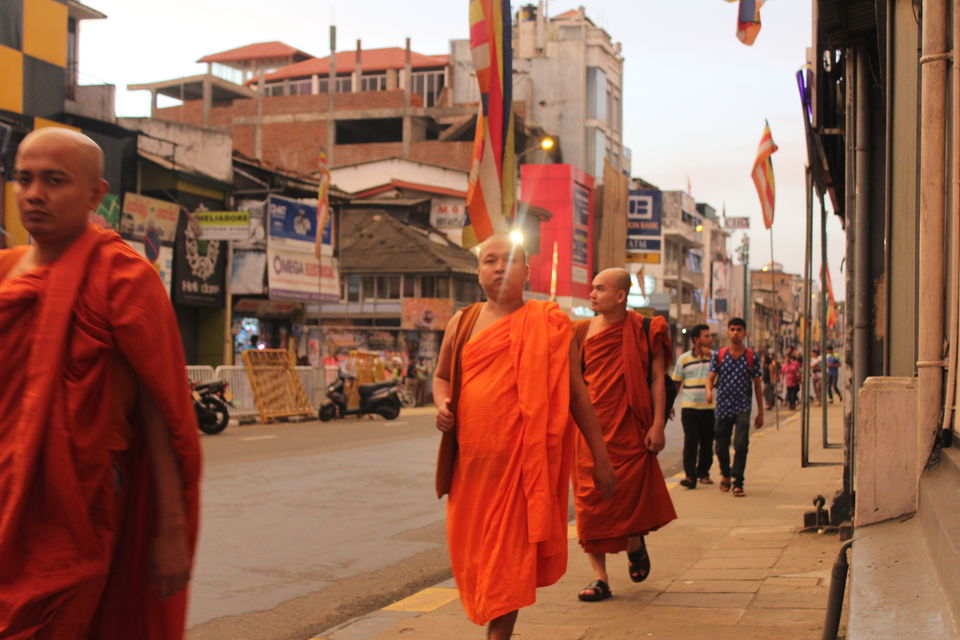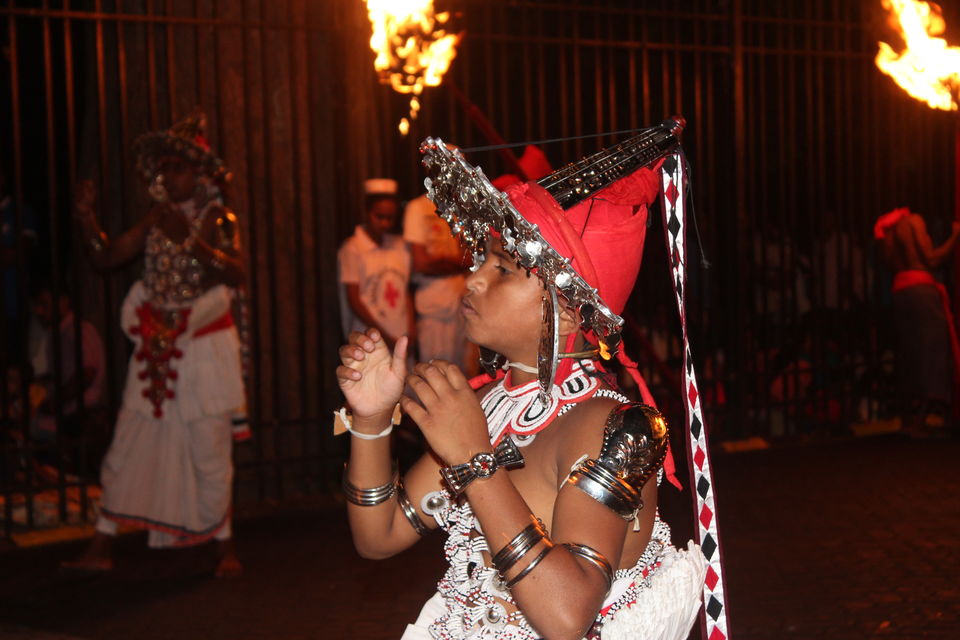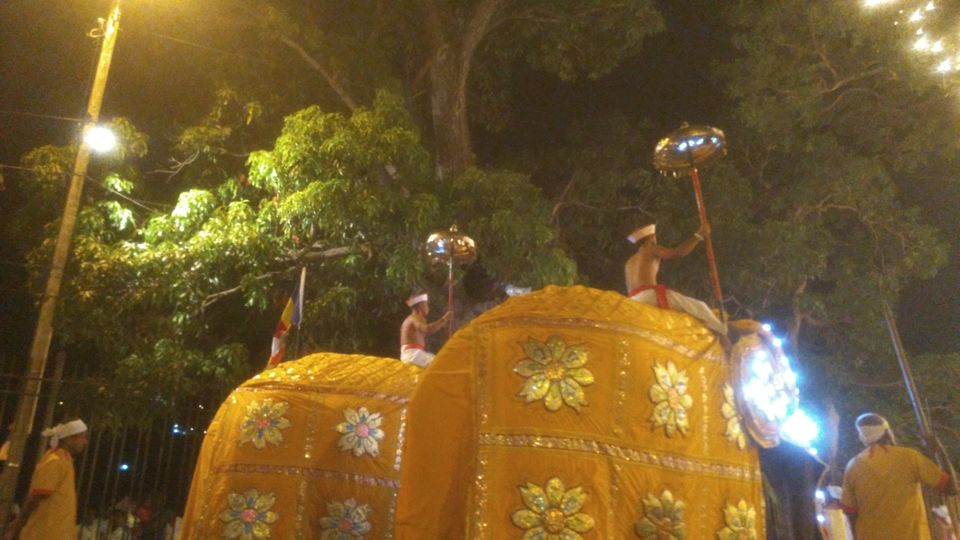 We took a morning 5 O'clock train from Kandy and reached Hikkaduwa at 10:30 Our guesthouse was very close to beach and after having a good nap, in evening, we went to the beach and swam in the ocean. Hikkaduwa has some really amazing cafes, clubs and good music. We met few local and German traveler there. The local travelers were playing some folk music. It was time to head to our hotel.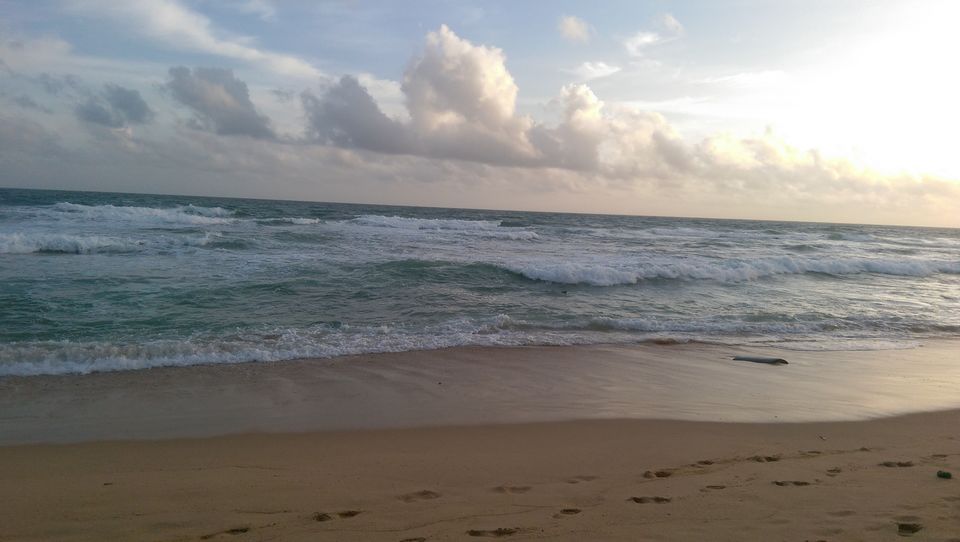 Morning 8 on day 4, we headed for Galle in Bus. It was a 30 min journey. The main attraction of galle is Galle fort which is situated along the sea-shore and a walk here is really peaceful. After spending some 2-hours here, we took an auto and went to Japanese peace pagoda and while returning, the driver took us to a beach called "Jungle beach". And I must say this was the highlight of the trip. Crystal clear water, calm weaves and no crowd will make anyone jump here. It is one of the best beaches i have seen till date. We returned to Colombo in a bus from Galle in evening.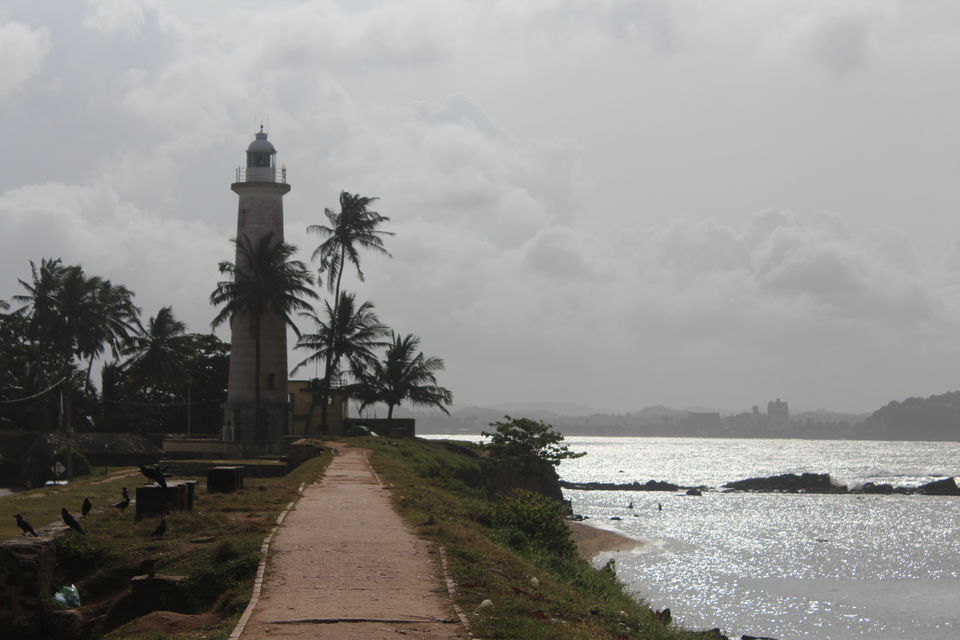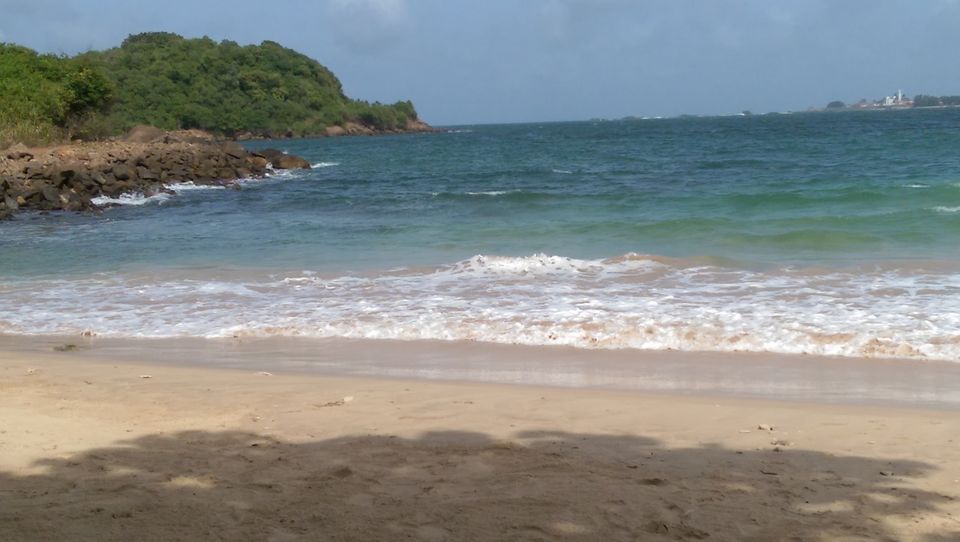 In evening we went for some local market shopping in Colombo. Our host in colombo for our last day was a nice Srilankan family who guided us for the shopping.
Recommendations:
Accommodation: beach side guest houses or hotels, also close to the railway station.
Commute: Trains or Buses. private taxis are costly.
Food: Sea-food. For vegetarians, there is nothing much, just try to find some south Indian food place (I am Vegetarian :-/ )
Frequent Searches Leading To This Page:-
best holiday destinations in sri lanka, places to see in sri lanka, best places to see in sri lanka, best beach in sri lanka in october, is november a good time to visit sri lanka, sri lanka travel packages from india
We reached Colombo at 12:30 in afternoon and started looking for currency exchange but had hard luck getting it. At last we met a guy who arranged currency and a local sim for us. We took a bus to go to Colombo City. It took almost 1 hour to reach as the airport is 30 kms from the city.
Situated on the shores, Colombo is a vibrant and lively city and a walk at Galle Face Green was a great experience, here you can also get good sea-food.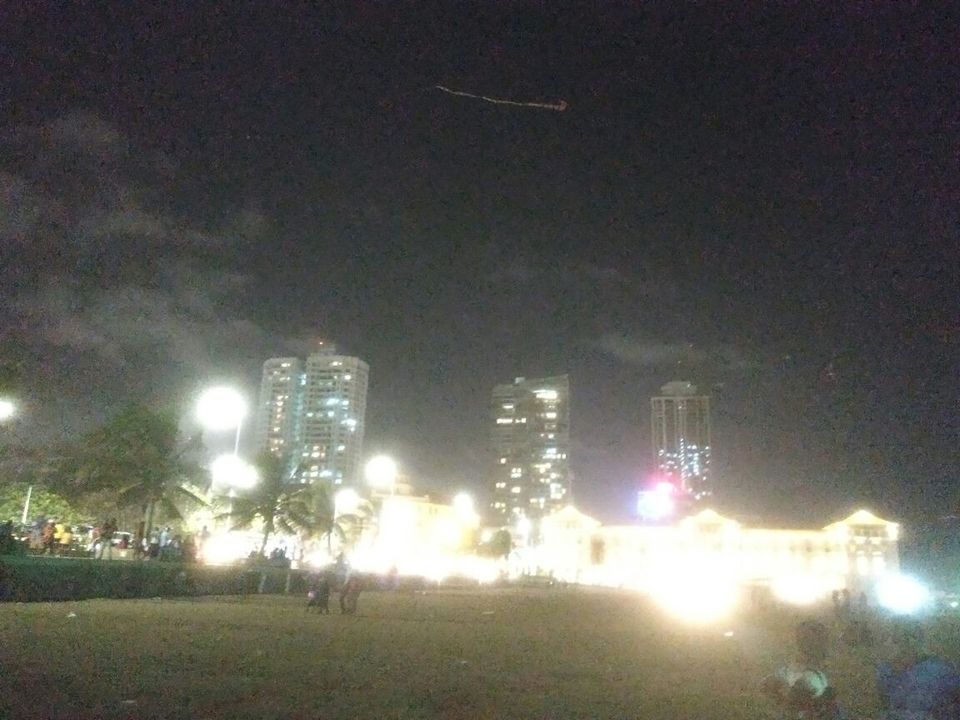 On our last day in Srilanka, we went to the famous Gangaramaya Buddhist temple and Seema malaka temple. Some more shopping we did and then it was time to say bye bye to Srilanka. In evening we took the flight back to Chennai.