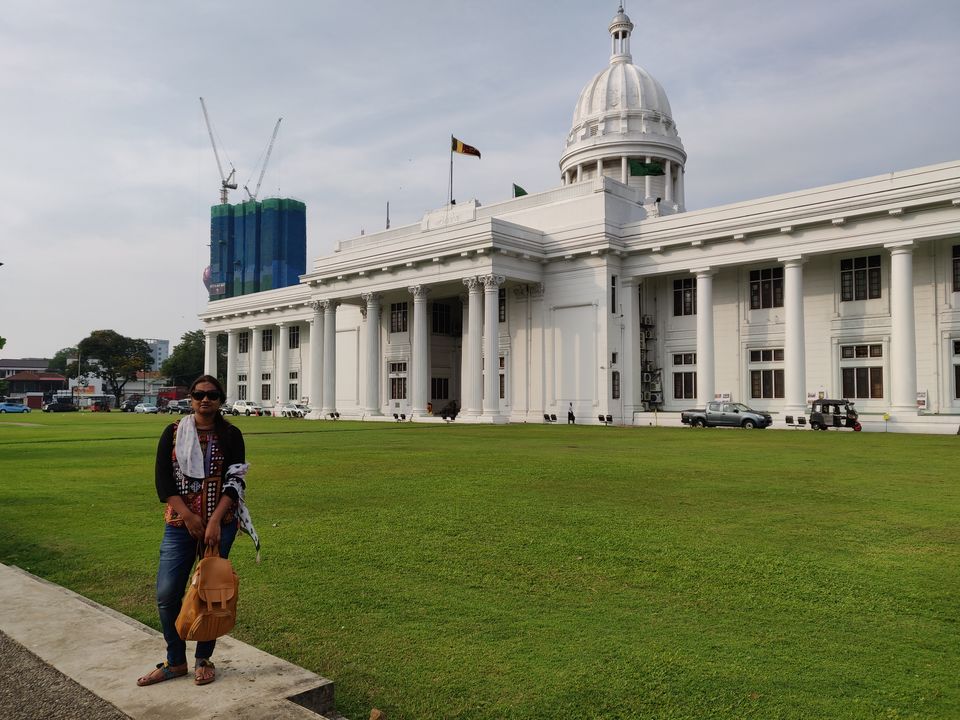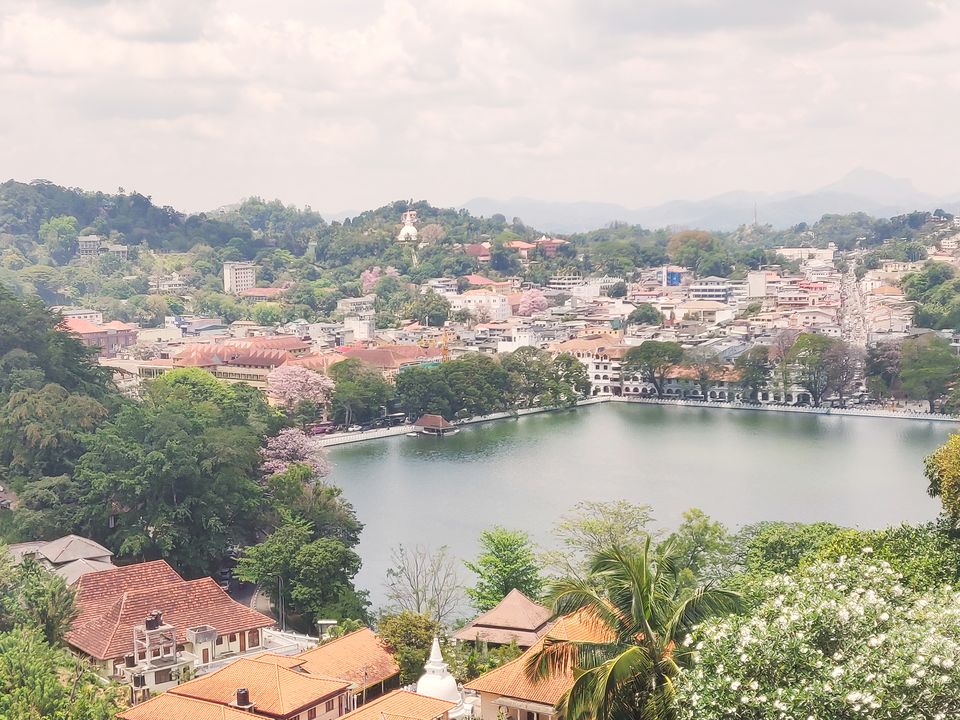 If you are reading this means you have been toying around the idea of visiting Sri Lanka, maybe under strict budget lines, for quite some time now. Fret not for you have a very simple plan to adapt and set go.
I have set a budget of Rs 30 K for the entire duration inclusive of all and realized that one can finish the trip for lesser than that. We wanted to visit Sigiriya and so, it was prioritized. For the days we planned, we visited Sigiriya, Kandy and Colombo.
Day 1: Departure from MAA at 9.30 am and arrive at CMB (Bandaranayake International Airport, Katunayake) by 10.55 am. After immigration check, proceed towards exit and your vision is entirely dotted by counters offering foreign currency exchange and a few travel agencies offering services for your visit. A day before our arrival, we cancelled our travel package referred by Travel Triangle owing to bad reviews of the travel company and decided to do our own thing. We let go off our advance amount and approached one of the counters (Ayubowan Travels) for transportation and hotel. We sealed a deal for three at $260 from the initial $300.
I, however do not recommend going by travel packages when you go to Sri Lanka. Just for an idea, let me give you a few details that could anyway help you out. Accommodation options were shown and they offered to change hotels if we ask, which they did.
Now, the same cab driver took us to hotel that we pre-booked before arrival just so you can fill some address in the immigration form and visa. We booked a room that has a double bed plus four bunker beds that is ideally a family room with great breakfast for about $28.
On the way, we took a halt at KFC in Colombo which has some great views. A train passed by on the road just when we happened to sit there filling our stomachs. It was indeed a beautiful sight for me as I've never seen trams on Indian roads yet.
Post lunch, we wanted to make use of the evening to visit a few places in Colombo. So, we headed for a city tour. The roads are very organized and resembled lanes in some European countries. The traffic system is lovely and we checked to see if everyone inside cars are hitting brakes/ slow down while pedestrians are crossing roads. We are impressed. It felt good to see hassle-free traffic system where pedestrians are put first, just like any Western countries we think of.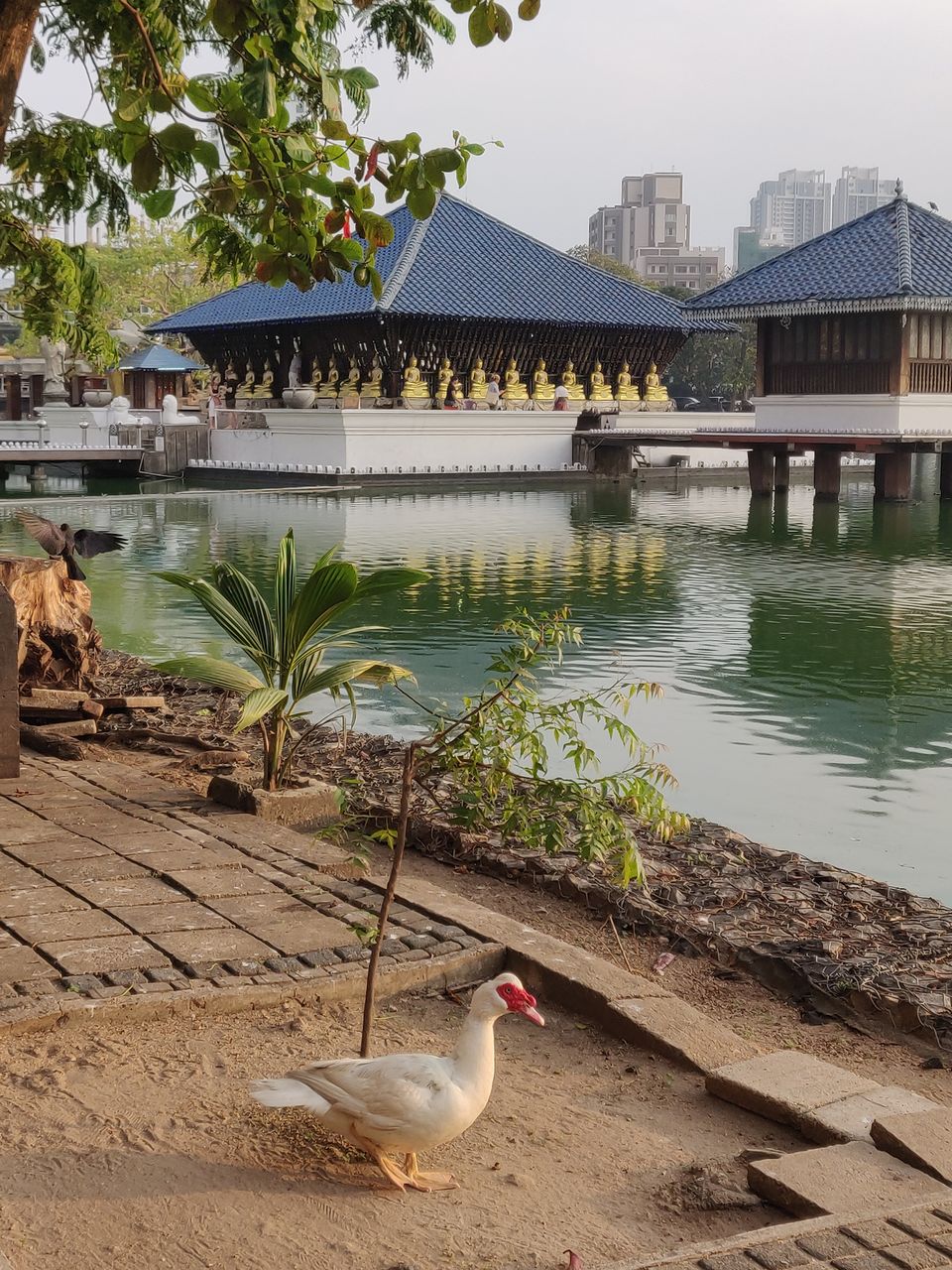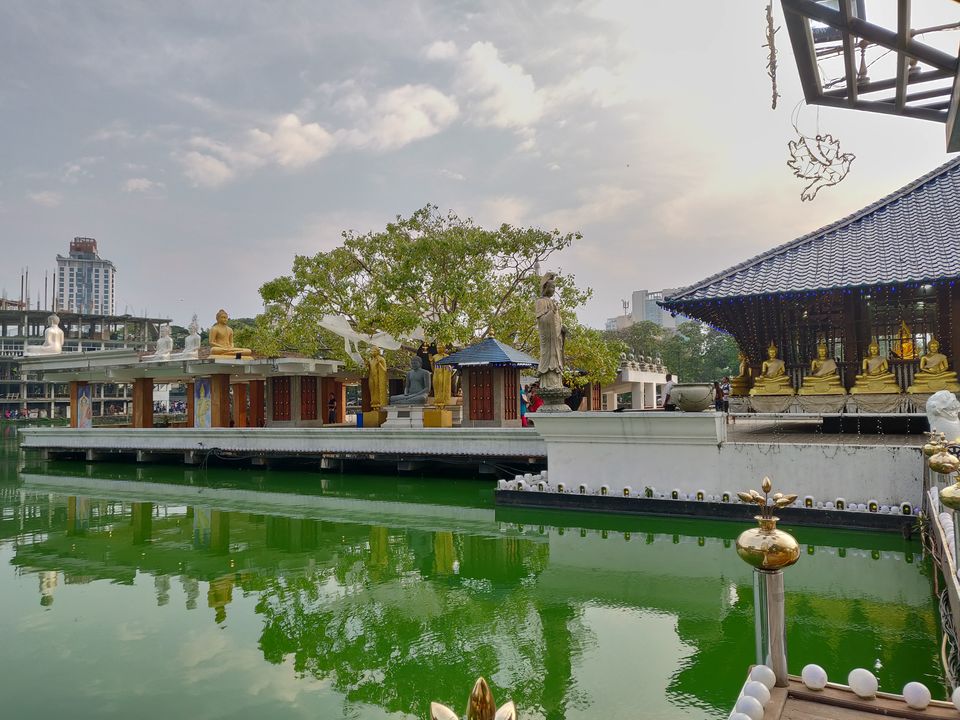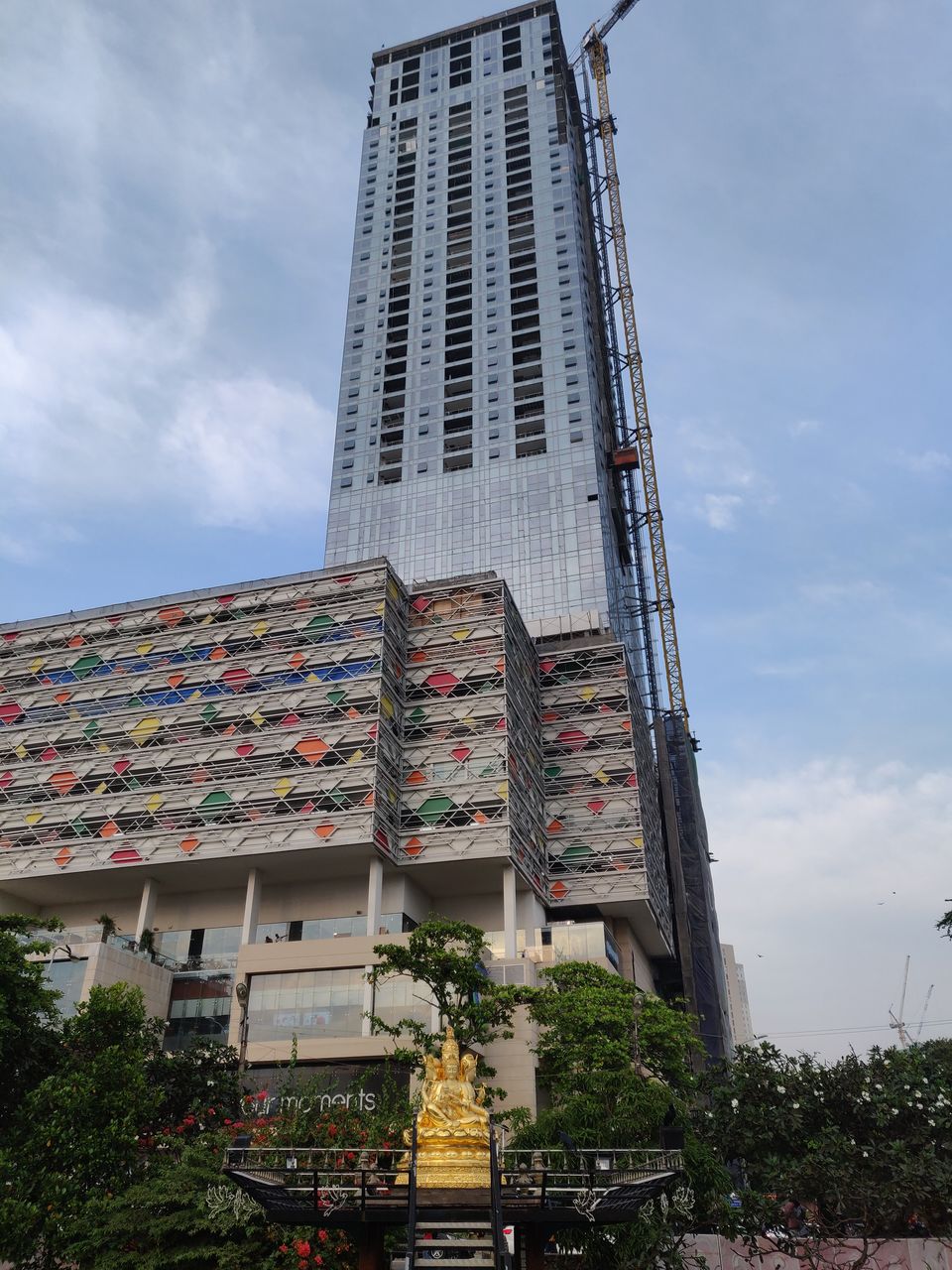 On Day 1, we caught a glimpse of Colombo National Museum of Colombo (we didn't go in since there wasn't enough time), Viharamahadevi Park, White House right opposite to the park, Gangaramaya temple (we paid for tickets in INR 500 each). Buildings, lanes and constructions in Colombo will leave a mark. After reaching our BnB at Esther Place Park road for the night, which was closer to several restaurants and supermarkets, we freshened up and headed for an Indian restaurant (Thalis) where we ordered a paper dosa that looked a staple order there along with a few biryanis. The food was okayish and not really worth the price. Mind you, the biryani has a bit sweet taste as a highlight although spicy. We went to Cargills super market (Cargills is a big name there) and bought a few fruits, water bottles and essentials. If you plan on buying fruits, vegetables and non-veg (meat), they sell it in grams and when calculated in our currency, it is a bit higher than what we spend for the same in India.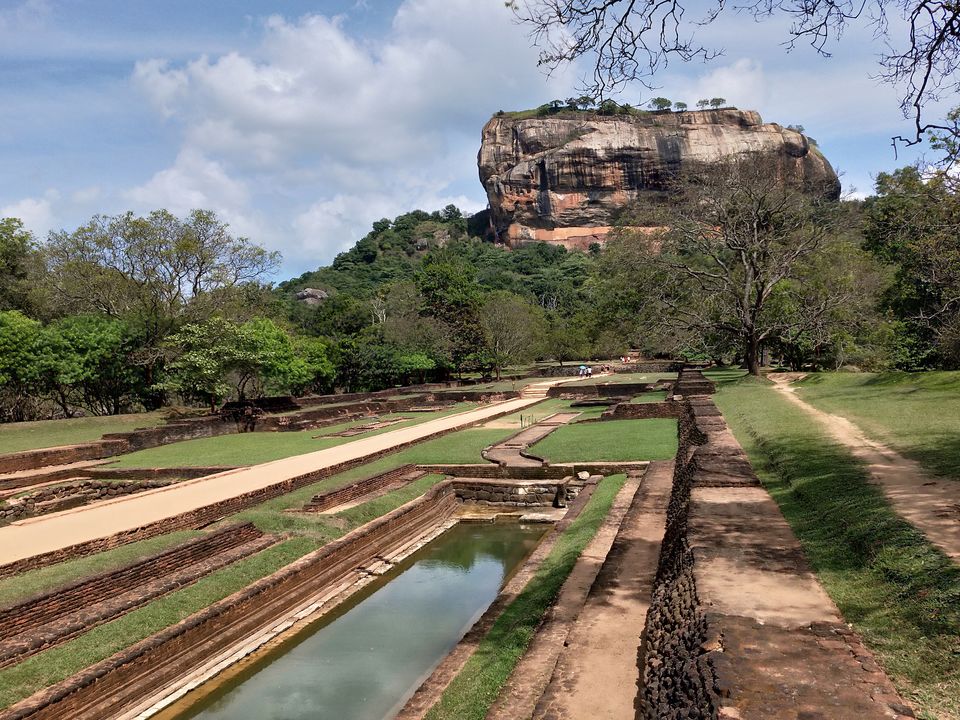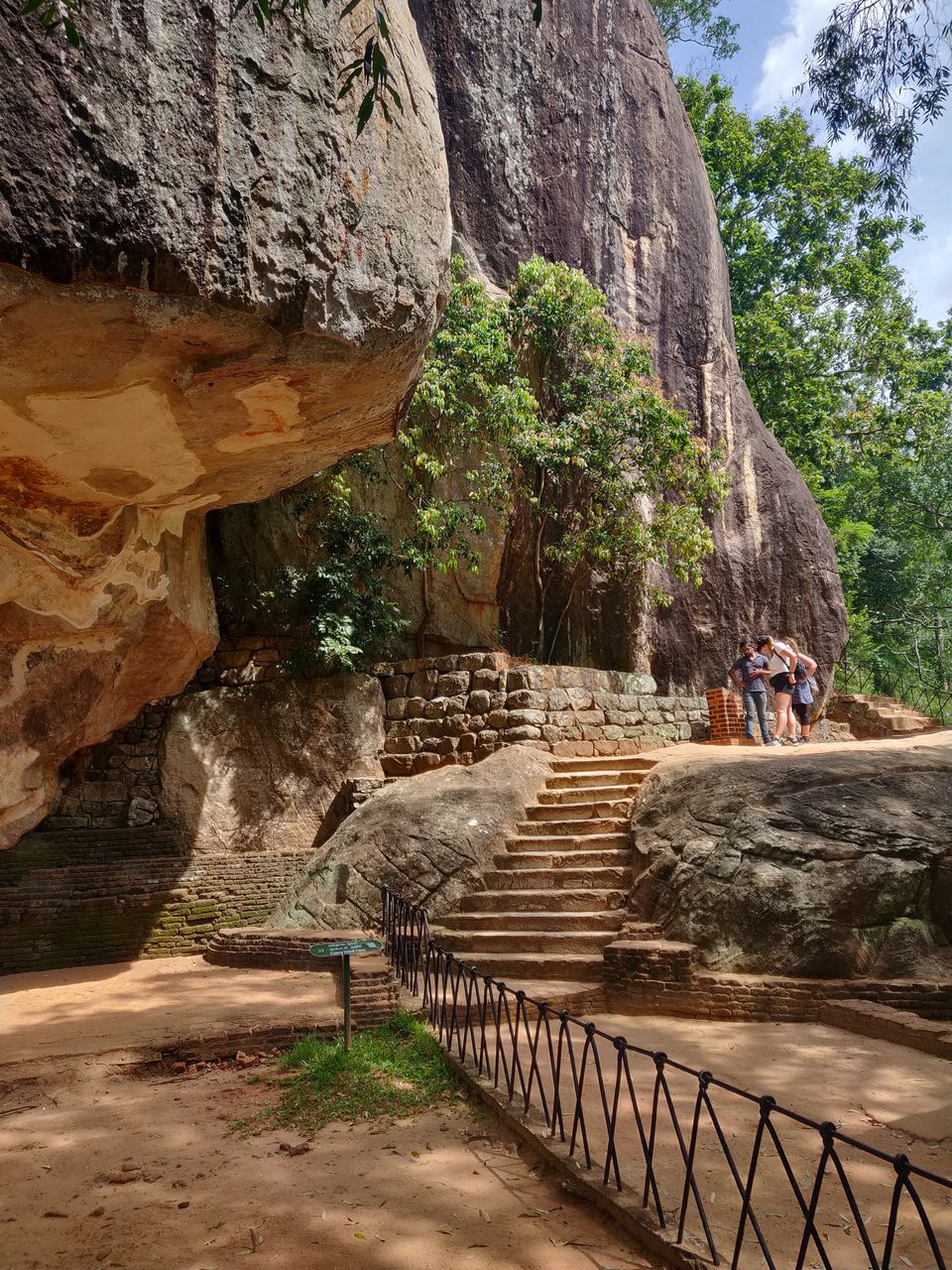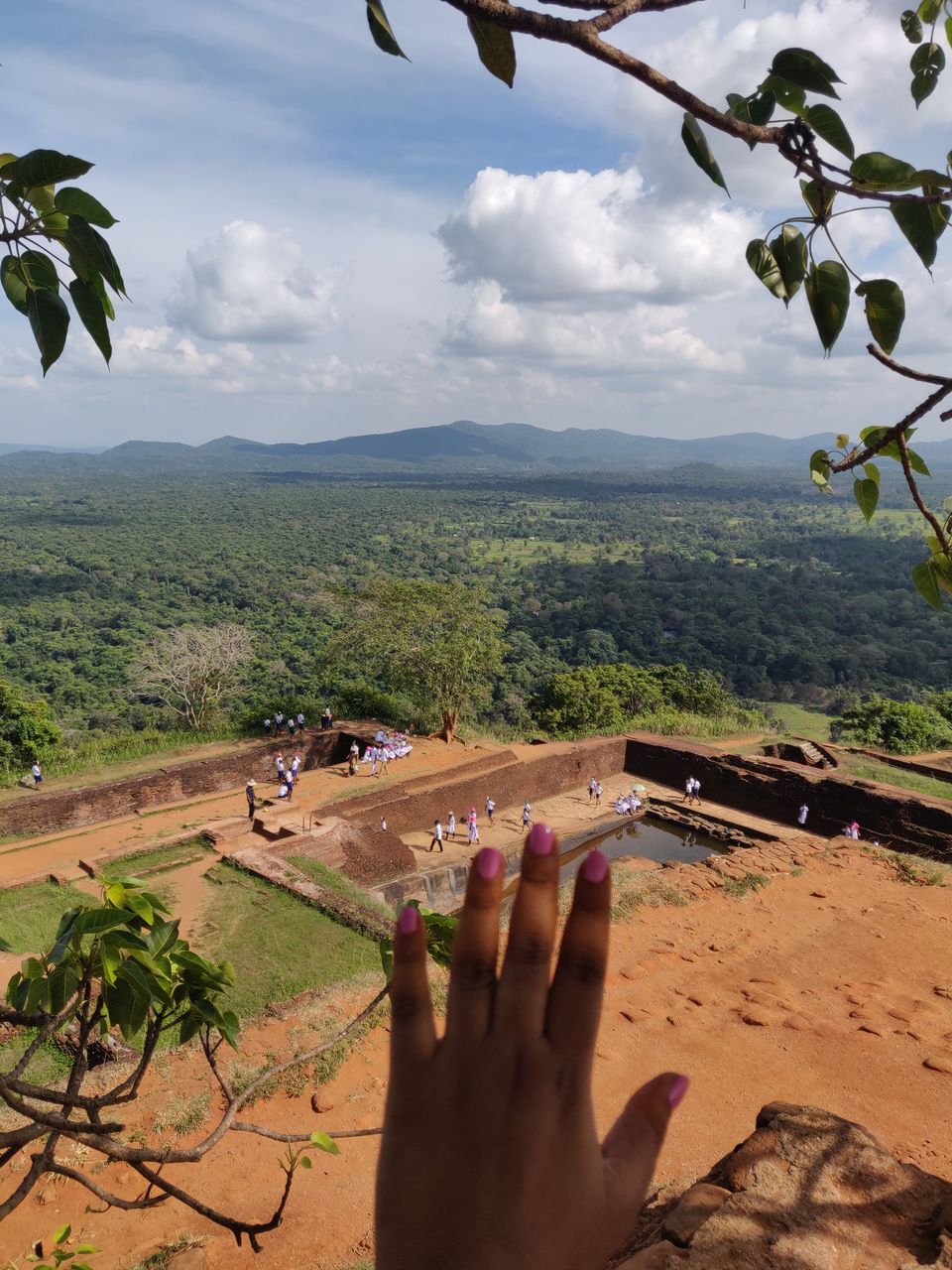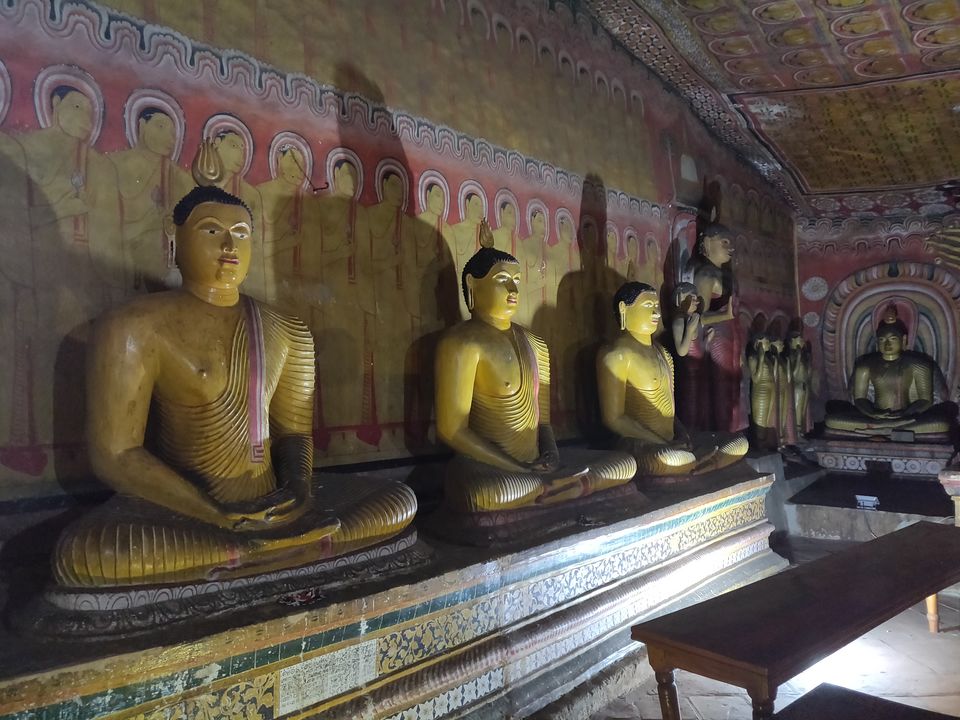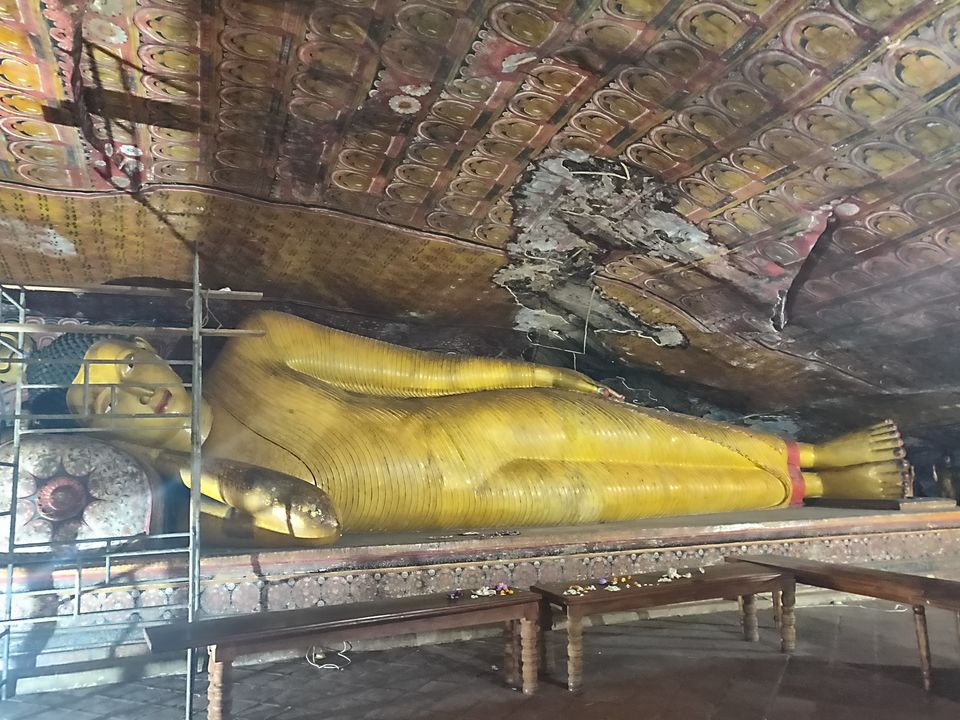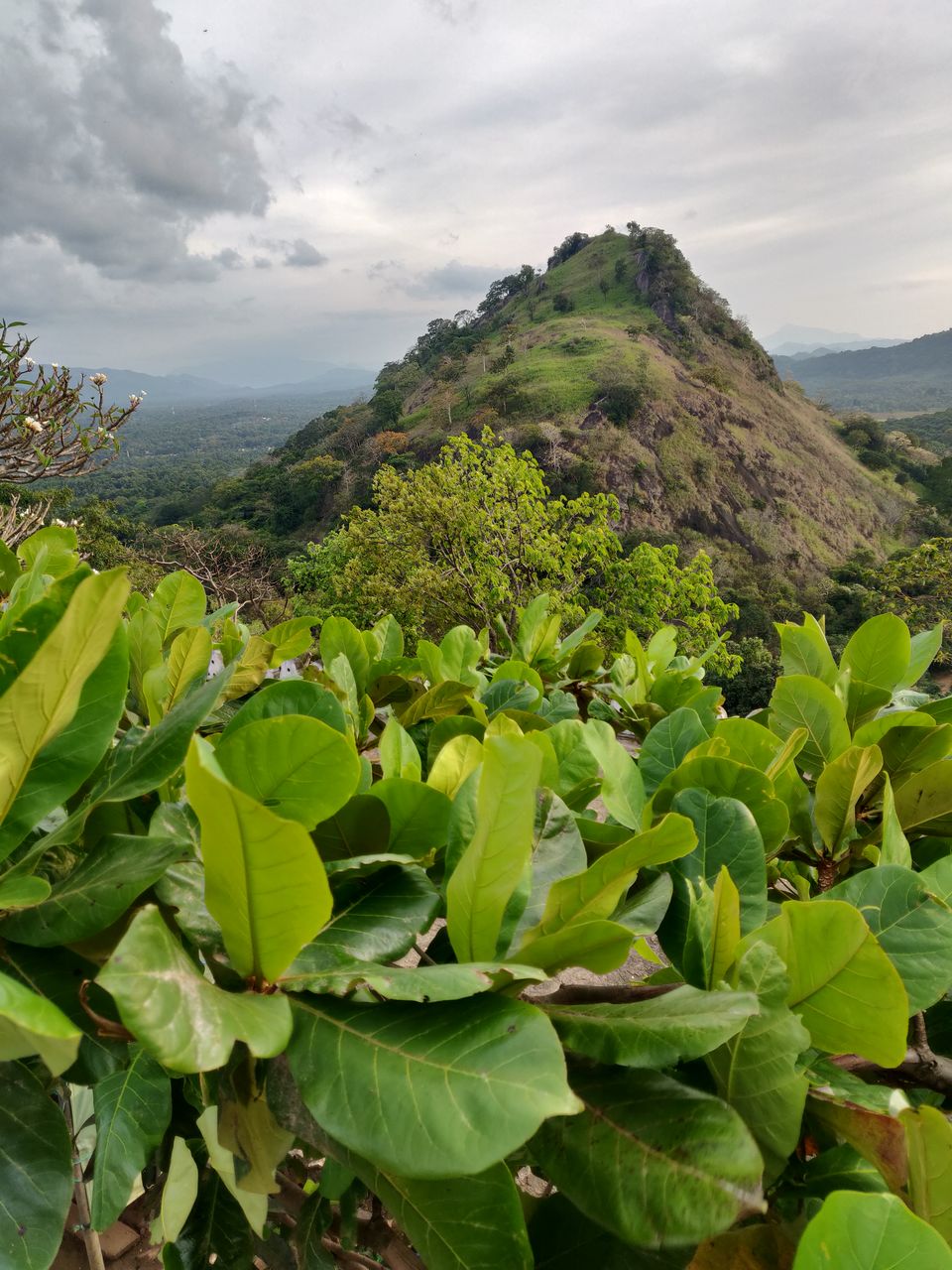 Day 2: Upon breakfast, we started by 8 am from Colombo to Sigiriya, to check out the Sigiriya Rock Fortress, which was the major reason of our trip. We reached Sigiriya by 1 pm. We proceeded to the ticket counter and visited the museum in the first floor of the building to get an understanding of the fortress before we scale it up. So, there are several ponds surrounding the region and plenty of fish. One good feature in Sri Lanka is that there are ponds everywhere with birds and animals hanging out around. We started climbing up the rock fortress and it took about two and a half hours to wind it up. On the way back, we headed to Dambulla Cave temple. We climbed up a hillock to visit the temple and the evenings were so pleasant offering great views and cool breezes. Later, we went to the hotel to rest for the day.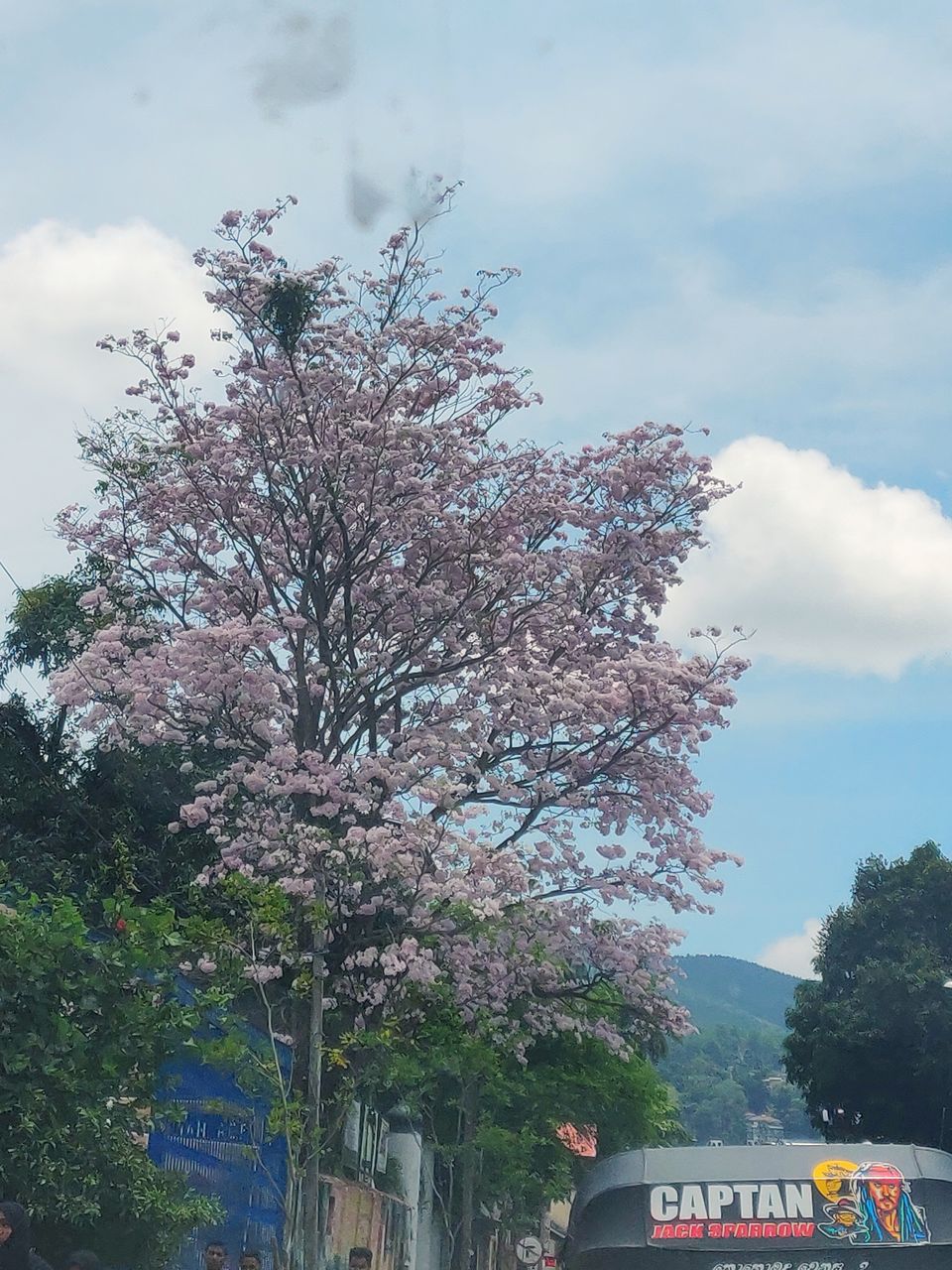 On Day 3, we started to Kandy from Sigirya. After reaching Kandy, the climate was different and there's a relief from persistent heat we experienced on previous days. Kandy is so warm and a beautiful place with great lake and pink flowering trees. A quaint little fairytale land it looked (Flowers fell off from those trees as we walked. Isn't that so dreamy and cute?)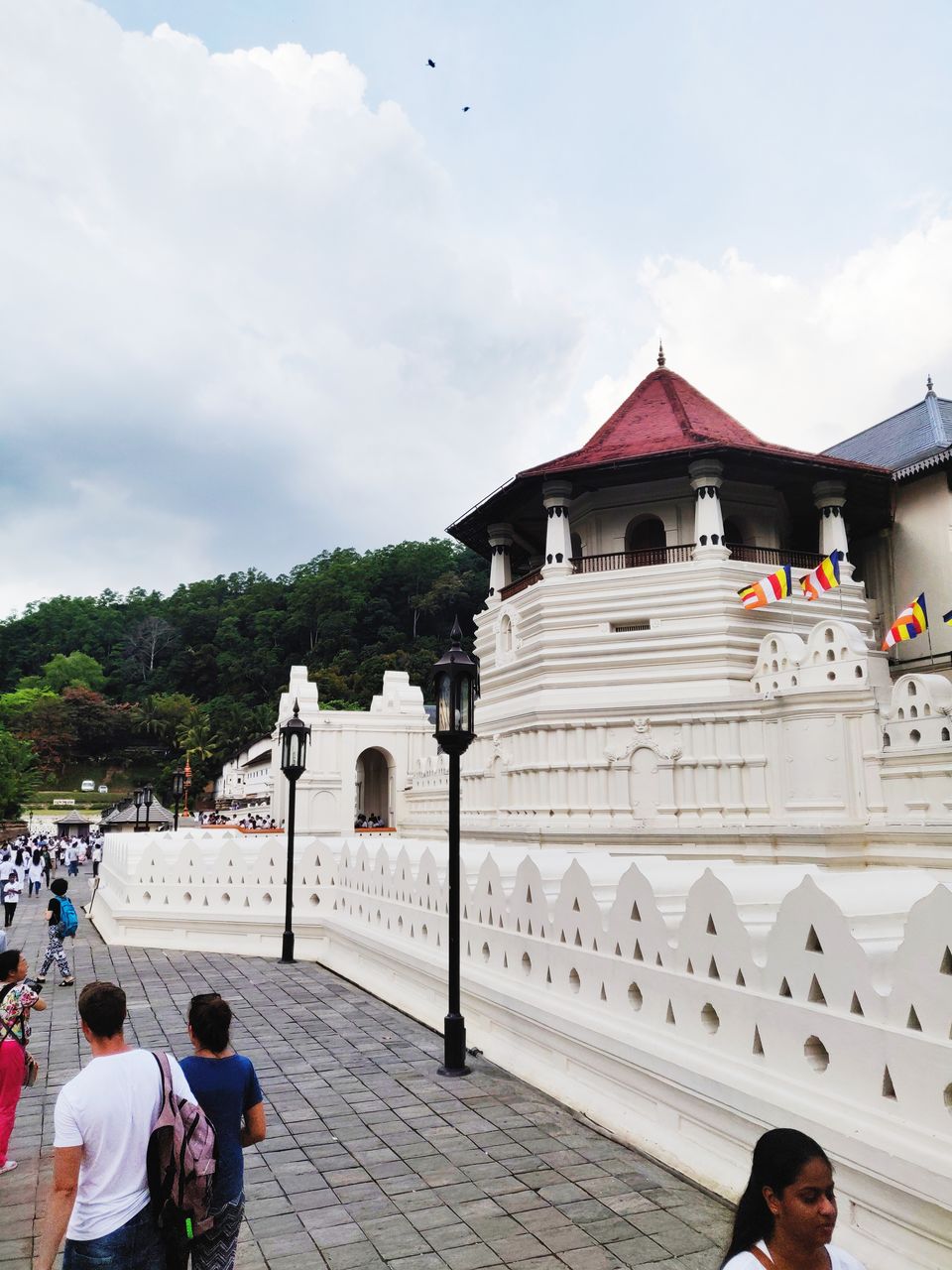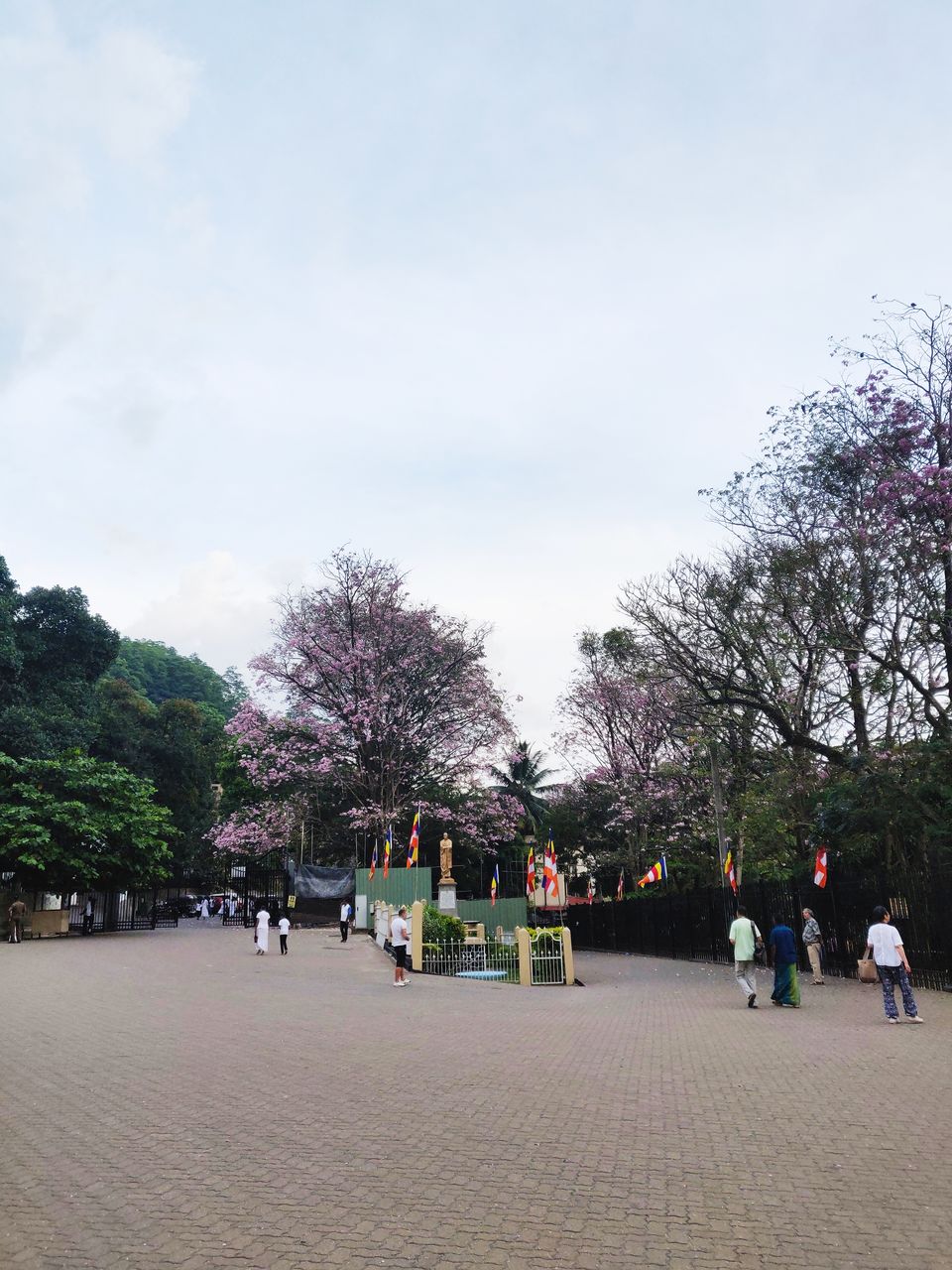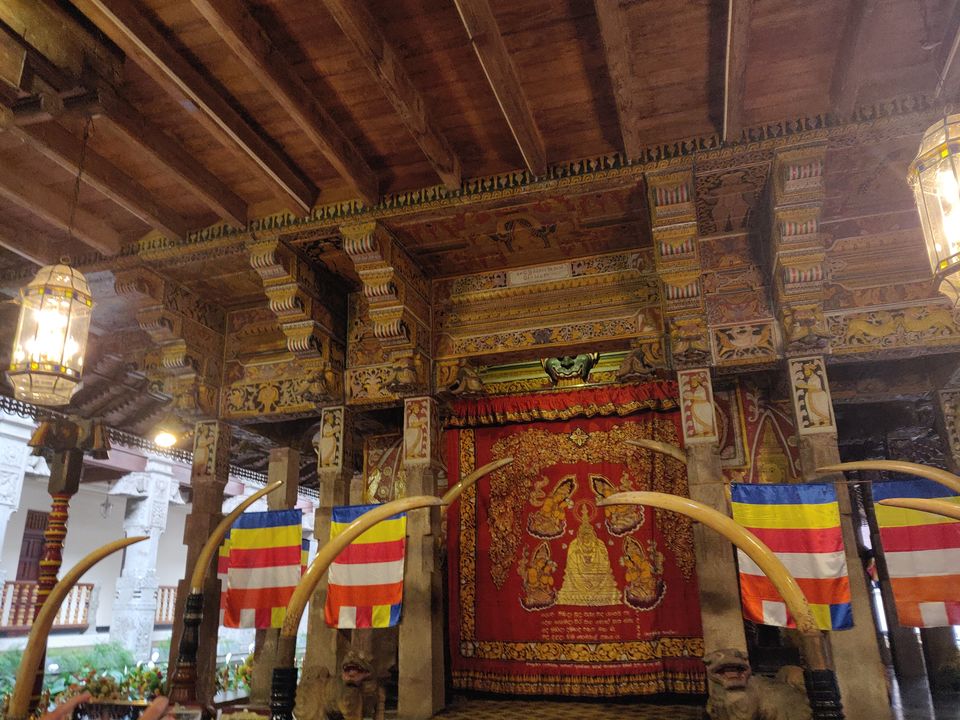 At Kandy, after checking- in at our hotel, we rested for a while and headed out in the evening to visit Temple of the Tooth Relic. The place was just so amazing. You got to see it to believe and the experience was remarkable. The walk around the Kandy lake was so soothing and you can never forget the time you spend there. The beautiful buildings and roads of Kandy make up for a good mood and paints a pretty picture for brimming romance.
On day 4, we checked-out the hotel and reached the airport for our return flight. If Sigiriya is not something you want to check out, you can pick Nuwara Eliya, Ella, Galle, Mirissa and other regular touristy places as part of your visit. Instead booking a tourist package, Sri Lanka is better explored at leisure. Go to Colombo, check in at a hotel and then arrange for a cab with driver to go around. This measure will save more money and will help you discover new places. Locals are quite helpful and try not to drink water that is not sealed or bottled.
Buses and tuk-tuks are available frequently but the buses looked small and crunched with less seating space. It is better you choose between car and tuk-tuk rather than opting for buses which also take away time.
Budget Breakdown
-Air tickets to and fro from Chennai, Srilankan Airways –Rs 10,600
You can still score tickets for a much lesser price. Keep a look out on special fares.
- Visa fee- Rs 1500 ($20) we applied online and it was pretty quick and easy
Double-entry visa valid for 160 days
- Rs 7000 ($260*3) towards hotels, transportation and driver
Entrance ticket prices
-Sigiriya Lion rock fortress- $15 for citizens of SAARC countries (Carry passports everywhere)
-Dambulla Cave Temple- Rs 750 (LKR 1500)
- Gangaramaya temple – Rs 500 (INR is accepted)
Temple of the tooth relic – Rs 500 (LKR 1000)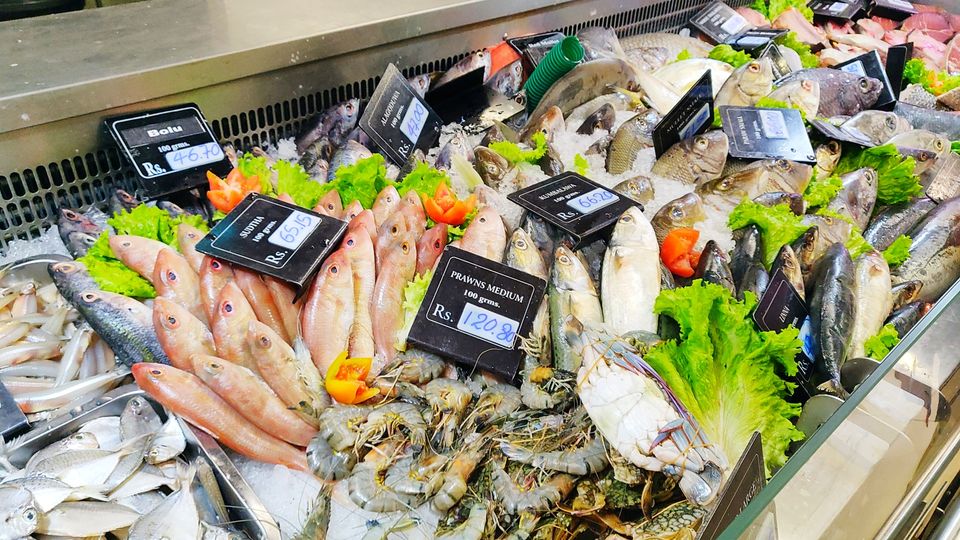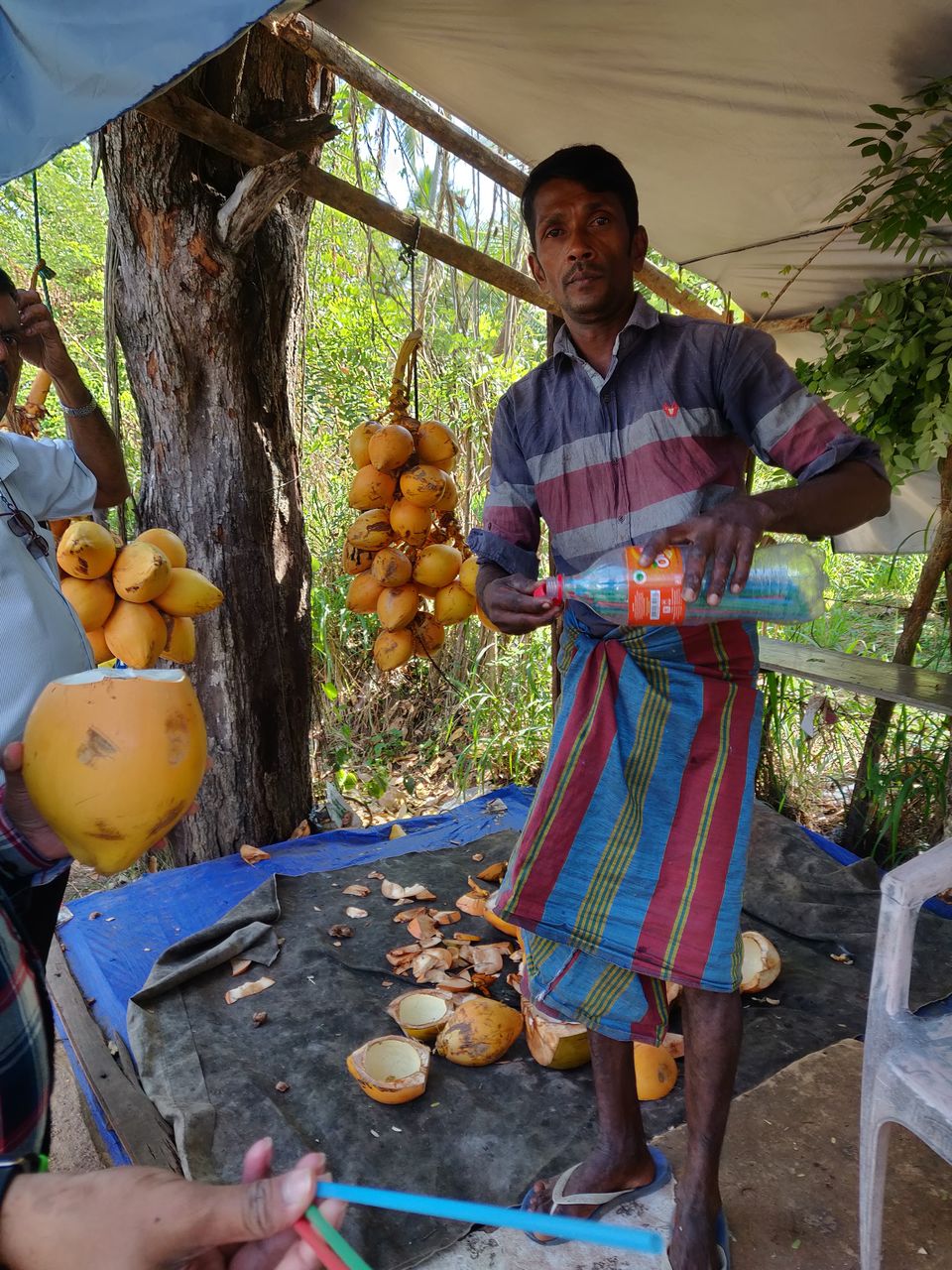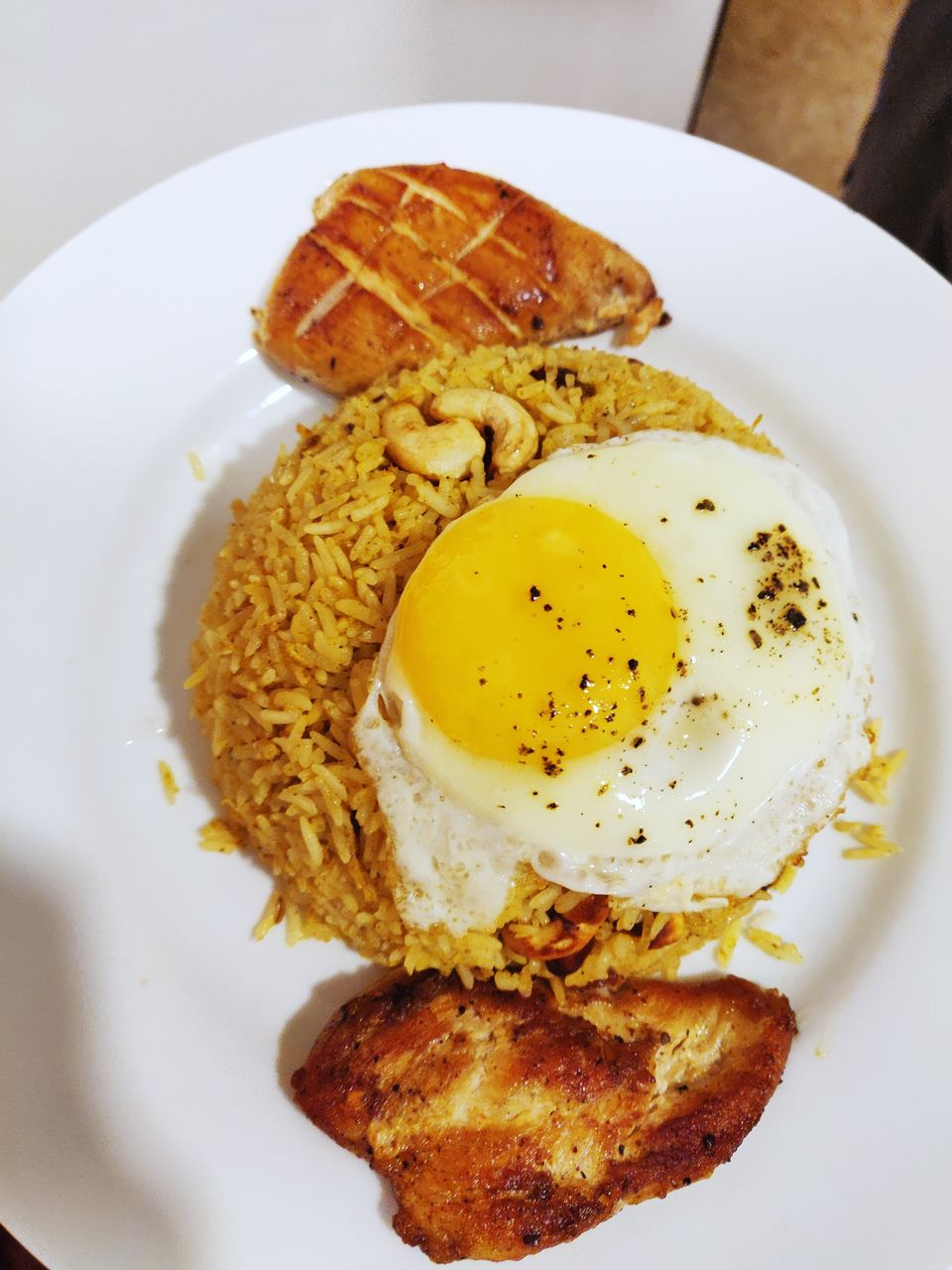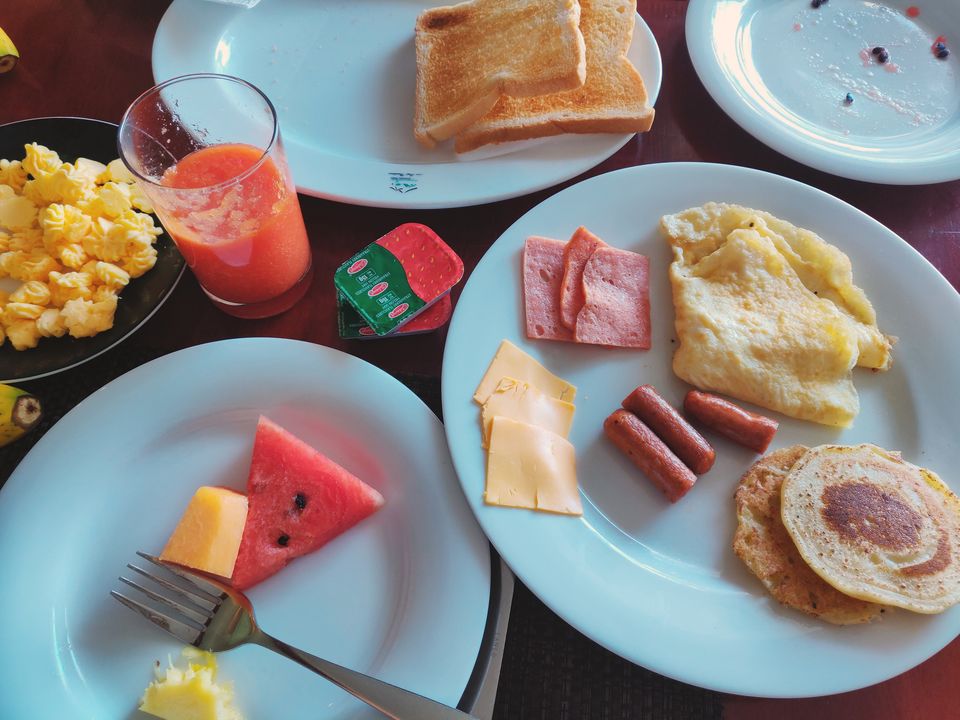 Must Try
King Coconuts- they are big sized coconuts with sweet water.
Veg Rotties in triangle shape
Any snack that is deep fried and vegetarian
Hoppers (Aapams)
Do not try to click a picture with any of the Budhha statues nor attempt a selfie. It is strictly not allowed.
You can find so many decent budget hotels around everywhere in Sri Lanka so accommodation wouldn't be a problem. We hadn't gotten a chance to relish on typical Sri Lankan food though, but you can find the major food chain joints everywhere where the menu is varied and prices are good as well. So, why wait? Pack off and leave for your next long weekend.
Get in touch for any further information. Hope you have a great time!
Frequent Searches Leading To This Page:-
Sri Lanka tour best time to visit, Best Sri Lanka places to visit, Sri Lanka tour itinerary, Sri Lanka honeymoon trip, 4 days tour packages Sri Lanka, Sri Lanka beach tour packages