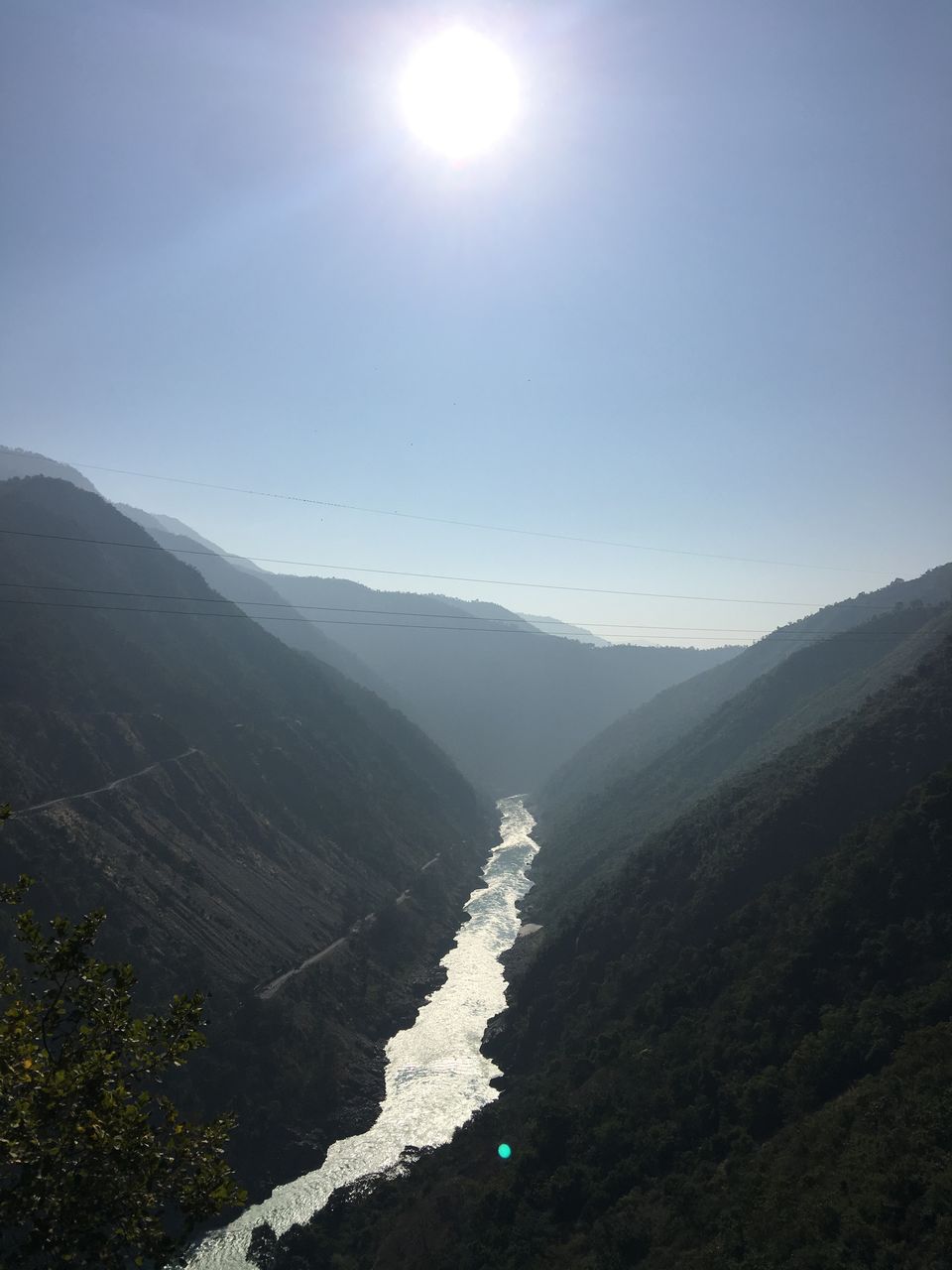 It is one year since that eventful night when the government of India decided to demonetise of 500 and 1000 rupees note. Since then, our GDP has gone down from 7.1 % to 5.7 %, many have lost the job but this article isn't about that. Rather, it is about a trip of our life during the same timeline which changed our perspectives on lots of things around us. It is about how we monetised our way towards Chandrashila peak getting to know our Incredible India.
When we were making the plan for our trip on November 7th, 2017, sitting in my hostel room, little did we know that God had different plans for us (thanks to the government of India) making it one of its kind trip. During that time, we were all into our second year of MBA from a reputed college in Delhi. We were a bunch of travel enthusiast who loved to trek their way up to peaks making memories through the way.
While sitting in my room we made all these plans about when and where we will be leaving for and all the travel itinerary. We decided to leave Delhi before midnight on 8th November so that we could reach Rishikesh by early morning, which gives us a glimpse of a beautiful sunrise in between the mountains sitting on the riverside of sacred river Ganga (Something which we like to do during our trips to Uttarakhand). Our destination was Chandrashila peak trek touching Deorital on our way.
One thing common about the student who stays in the hostel is that they don't keep much money in their hands as they know it won't stay for much longer in their hands and if there is a bleak chance they have money with them then it will be mostly in their bank accounts which parents would have deposited for their children's well-being. Our case was no different.
On that eventful day, we were in a hurry to get all the necessary itineraries for the trip. We got our sleeping bag for rent. We already had tents with us so we didn't have to rent that one. We got almost all the things needed for the trip had packed our bags except for the money which was needed for the trip which we usually withdraw from the atm on our way to trips. Another thing common to the students are they will be having the vehicle but fuel will always be minimum. We were no different. My friend had Maruti Alto which was like our travel companion cause where ever we used to go it was always there helping us cross over the line with its heavy mileage as we never gave it enough fuel to be happy. Maybe because we are humans and we look for our comfort before the rest.
It was 8.15Pm when Government of India announced about demonetizing 500 and 1000 rupees notes. We were in a hurry getting the itinerary when we saw this message on our WhatsApp group. We were dumbstruck hearing the news. We got on the call with each other as we were all separate in a group of two to get more things done in less time from the list of the itinerary. We discussed what we should do but something we were all very sure was that we will go ahead with the trip and that there was no backing out from it. We asked each other about the amount of money in other others hand and we found out that we only had Rupees 700 with us and minimum to no fuel Alto to accompany us.
We started our journey towards our destination around 10 PM in hope of finding some free ATMs and fuel stations but God had a different plan for us. We roamed here and there till midnight and all we could find was long queues in front of ATMs and fuel station. We were left with very few options. One was to postpone the trip or else wait till our turn comes which will spoil our plan of seeing the early sunrise in Rishikesh. We were looking at all our options and then we got an idea of filling fuel in a bottle large enough to help us get out of Delhi and then find some empty fuel stations on the highway. We emptied one of our water bottles which we have filled from our hostel as a part of cost-cutting and went to a fuel station asking them to fill fuel in the bottle. Since it is illegal to store more than 30 liters of fuel without license most of the pump deny giving petrol in bottles. We had to beg them and convince them about our plans and whereabouts and how the plan will be affected if this doesn't go according to plan. We also had to convince the person in the queue to allow us to fill the bottle before them. One thing good about MBA is we learn how to convince people to do literally anything. Thus, we filled the bottle for 100 rupees and then poured that on to our car's fuel tank. We were all set to travel some distance with the hope of finding some fuel station on the highways. During our journey, we knew we won't be able to travel further if we don't find any fuel station nearby but like the quote says "luck favors the brave" we found a fuel station which accepts debit cards when the tank was nearing empty.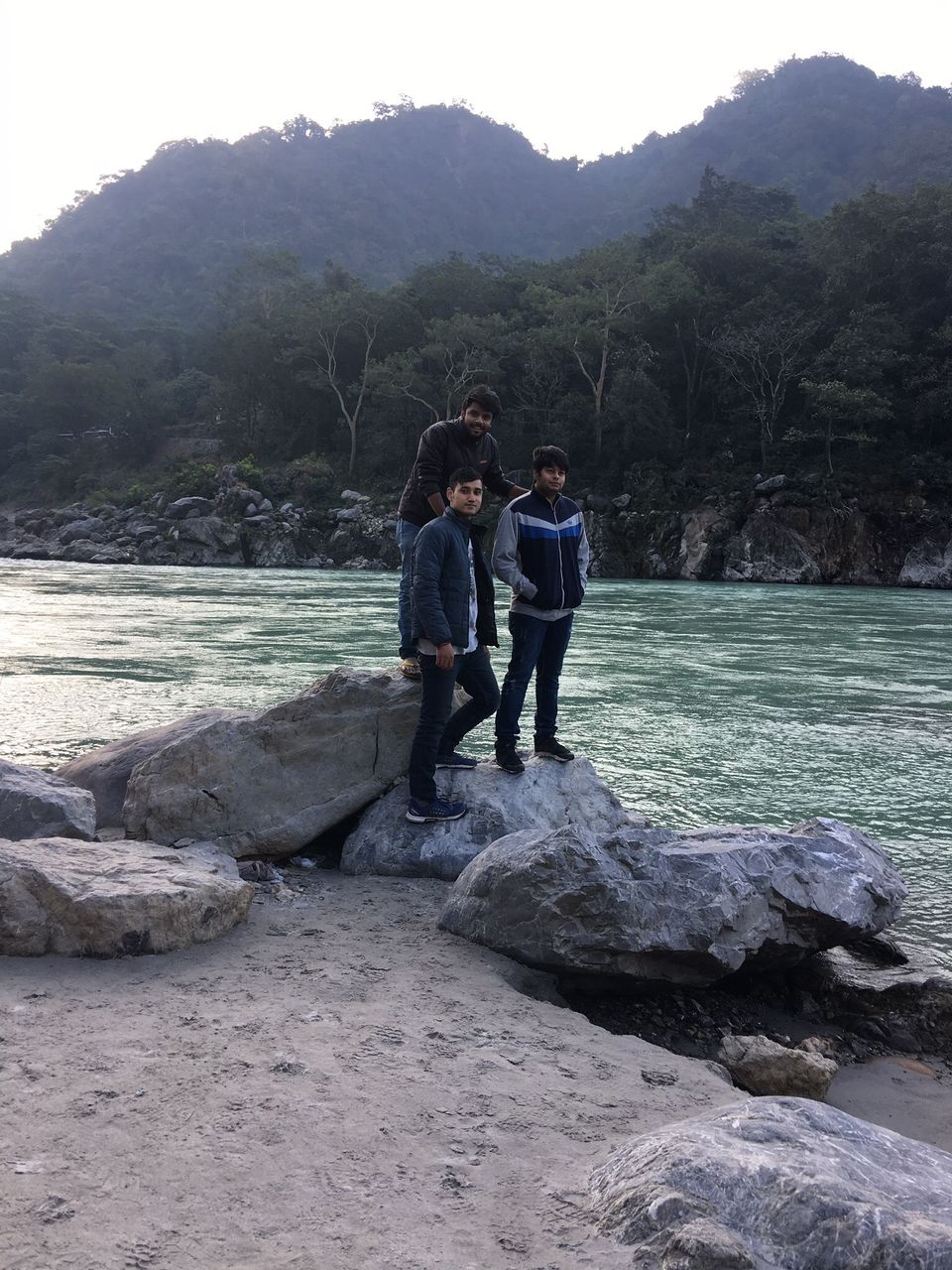 After filling the tank again, we started our journey. We were tired because we were all busy getting all the things sorted. So, we decided to alternate between driving. By next day morning, we were all fresh and talking while driving. By morning we reached Rishikesh were we spend some quality time besides the riverside. Rishikesh is a place with lots of positive energy and a place where we love spending just chit-chatting about anything and everything but mostly life. Again, we started our journey and by that time we started receiving messages in most of our WhatsApp group about things related to demonetisation and how the new note will be and how it will help curb the counterfeit and black money. Thus, our discussion changed to this topic and we started discussing pros and cons of the demonetisation move and about government as a whole as well as Indian politics. Maybe all the WhatsApp messages were a hoax but It presented us a wonderful conversation mainly because we were all like-minded and open to different views. One thing good about our trip is the homemade Puri with achaar which is usually our morning breakfast my friend's mom makes for us for our trip as he stays near Delhi. It is so yummy that we never feel it's enough to even after dozens of puri his mom sends for us.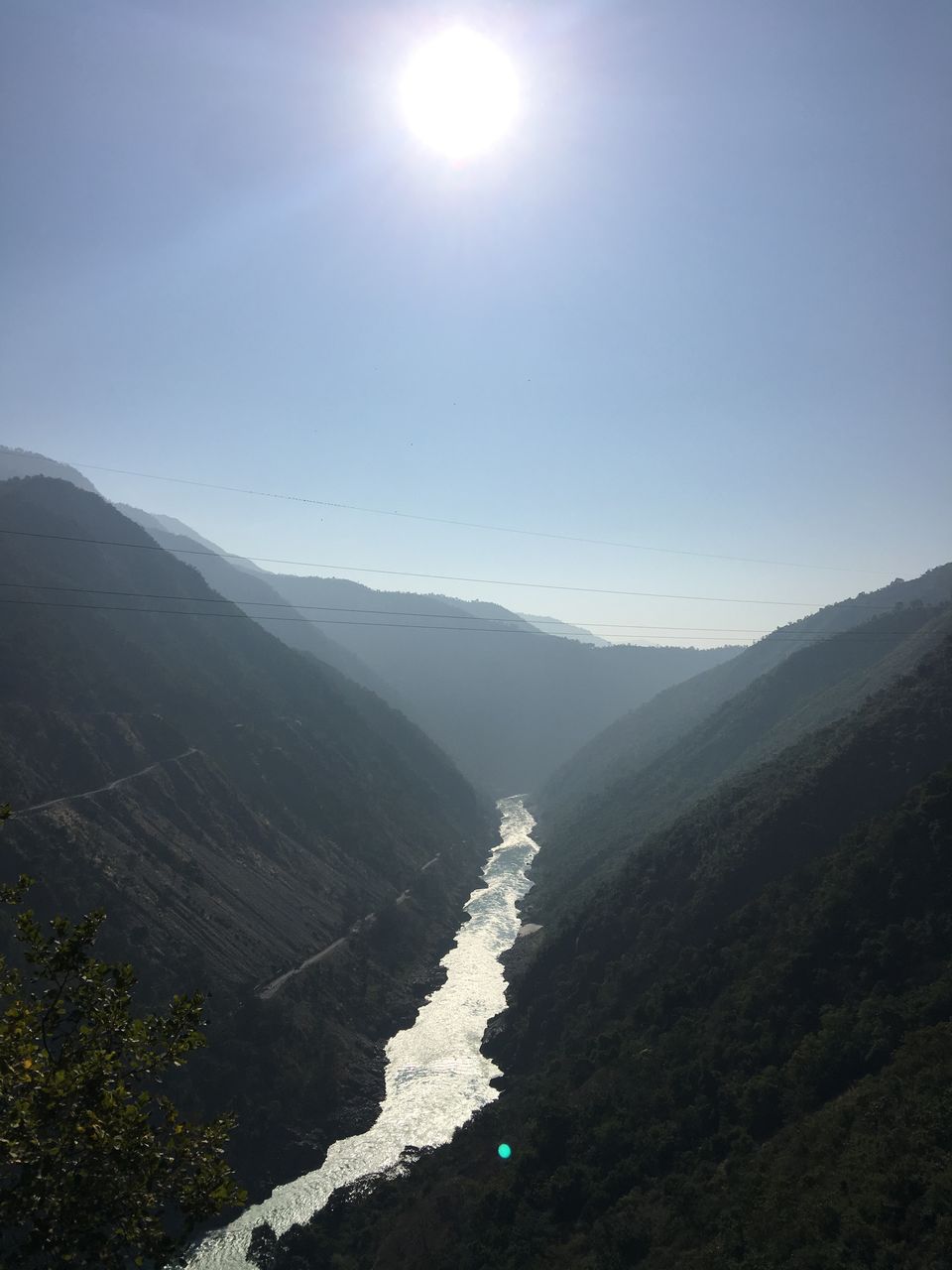 After having the breakfast, we left for Sari village which is the starting point for the trek to Deorital. We knew the petrol was less but we had no other option too. In the beginning, we used to think that things will settle by a day after demonetisation but it got worse day by day in terms of scarcity of money in ATMs.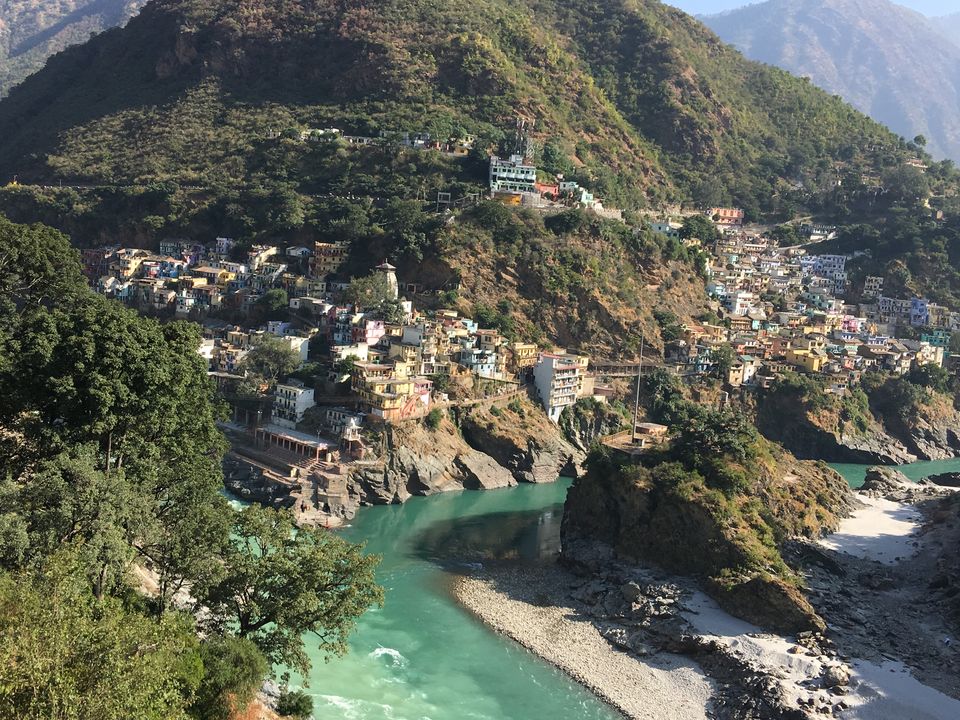 On our way, we took halts at Devprayag where river Alaknanda which is believed to have split off from the celestial Ganges when it descended from the heaven joins hands with the calm Bhagirathi to form the sacred river, Ganga. By afternoon we reached Sari village where we settled down for some time by getting out from the car. We were well aware of the shortage of money with us still wondering what to do next. We thought the maximum would be to stay back there for few days so that everything gets settled down but as someone said "god comes for help in the shape human", he came. His name was Manoj Lal, one among a whole bunch of wonderful people we met over there. Each one more helpful than other and this is why our country is truly incredible because these peoples make it incredible. Understanding the difficult time another person is going on and helping them is something only a few gifted people can go and Uttarakhand is truly blessed with lots of such people. They provided us food and also made sure we get dinner at the peak of Deorital and all that without even taking a penny. All they wanted was to serve us well. They not only served us well but also next day morning they provided us good breakfast as well as 500 rupees in case well fell short of money. We promised them that we will pay them through online after reaching a place with better network coverage and then their account details. It amounted to a hefty 1420 (something which is very cheap considering the fact we were too hungry and ate lots during our stay) which they happily almost waved off if we had not paid them. Something which shows the class of the people over there. The stay at Deorital was heavenly besides the lake with the view of mighty snow-covered mountain Chaukamba.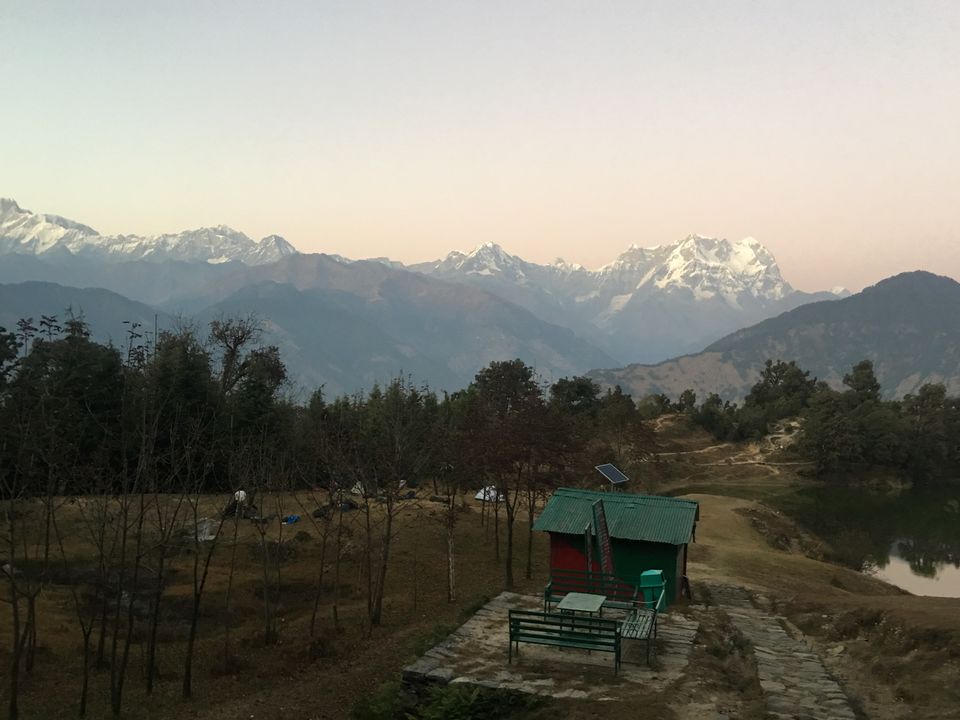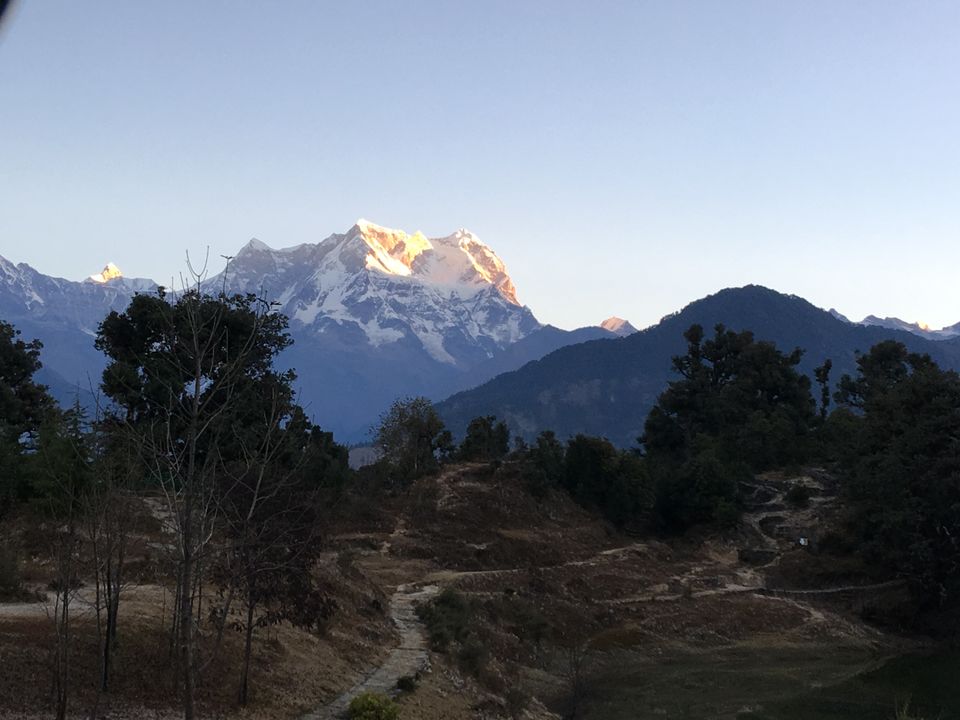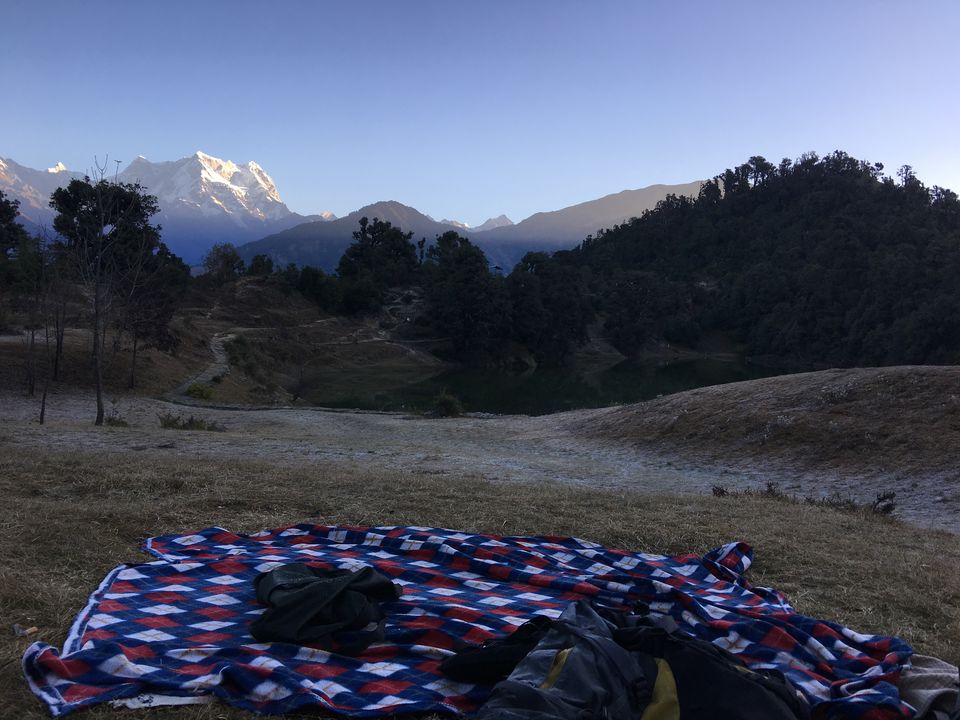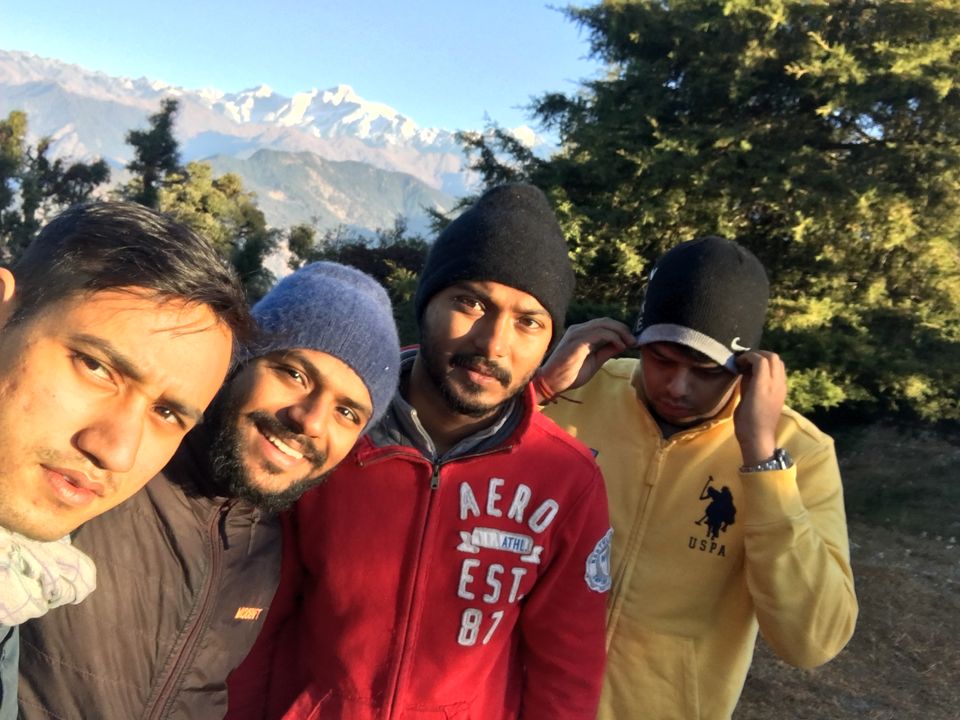 We have this beautiful practice of sleeping outside out tent inside the sleeping bag just to see the bright heavenly sky full of stars. We did the same over there too which is something awesome about mountain trekking because we get to see the bright clear sky with fresh air. Something Delhi never have thanks to the pollution Delhi has. We talked all night and all dossed off outside the tent itself due to the tiredness we had. Around three we heard some sound of an animal (something which we are still not sure of which animal). Next day forest officer was saying it might be a bear which is hard for me to believe and disagree.
The morning after the breakfast we left for Chandrashila peak. It was a good experience considering the fact that u get a 360-degree view of the Garhwal Himalayas. We descended from Chandrashila peak by evening and started preparing to leave for Delhi, which was worrying us every time we were thinking about it. One due to the fact that we are going to leave this beautiful place for a place which is lesser beautiful and polluted.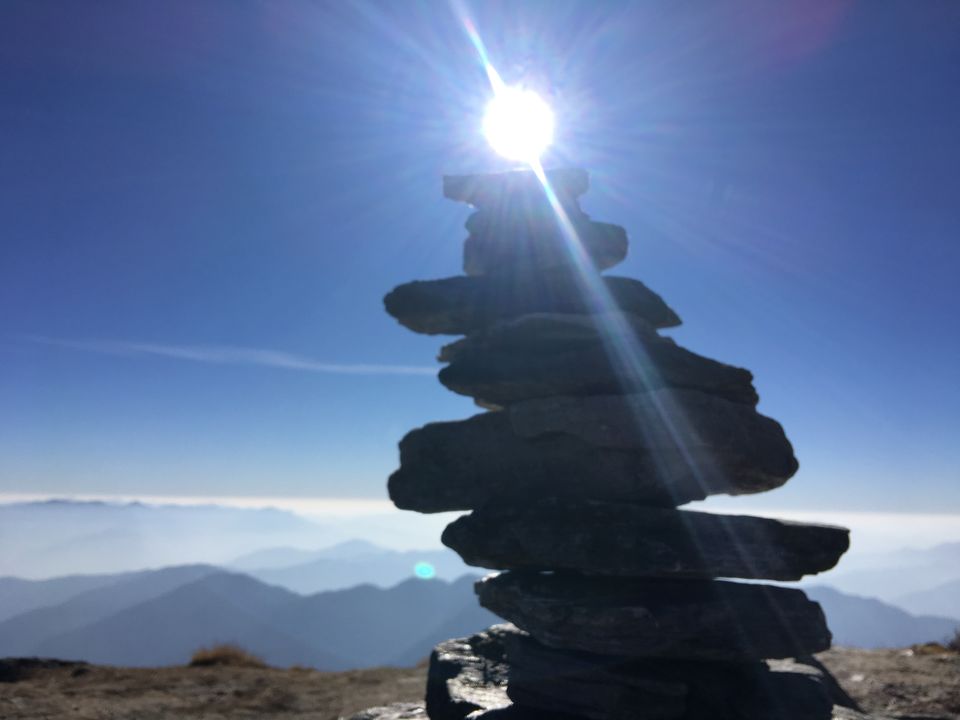 We asked for the nearest petrol pump and we got an idea how far it is. We reached our first petrol pump but they don't accept card and so left for the next one. We were hopeful of reaching the pump with our near to empty petrol tank due to the fact that our Alto never disappoints us. God had some other plane for us. The one thing which we never knew or anticipated is that pumps or rather shops in mountains close early due to the fact that these places get darker fast. By the time we reached the pump we understood the situation. We had no choice left, it was either have some food from the open restaurant and wait until the morning for the pump to open or take a risk and go to the next petrol station where there was no chance of reaching. On our way, we saw a police station at Karakot. We got down at the station and explained our situation to them. This was another situation where we felt God came in the shape of a human. They were so helpful considering the fact that they had the huge crowd of people to manage as a part of their official duty as some local festival were happening over there. They took their jeep went to check whether the nearby petrol station was open or not but to our bad luck the pump was closed. They could have stopped helping us there but they called the owner of the pump from the station (who was busy between the festival) and told him our case. He could have denied from helping us as he would not have gained anything from providing us petrol by opening the pump. But he agreed to help us and told us exactly what to do (to go to the pump and to wake up the pump guy and tell him to provide us petrol as the owner himself have ordered to do so). Another family also in a similar situation got help as we wake up the pump guy. Thus, after filling the tank with enough money to reach Rishikesh hopeful of finding the pump and ATMs we left for Rishikesh.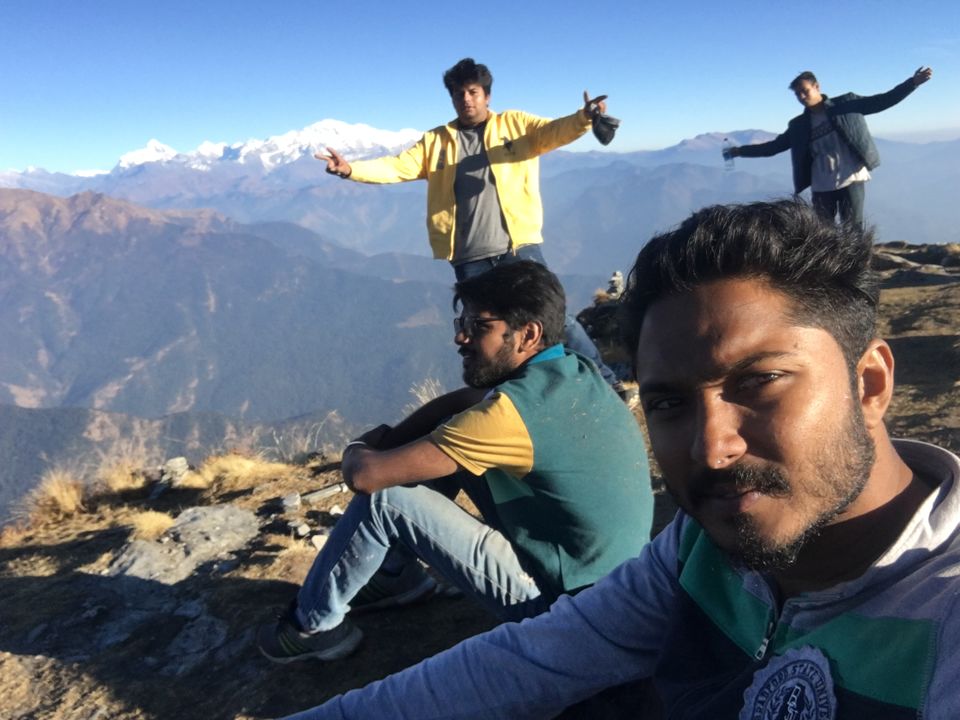 It's November 11, 2016 (our friend's birthday) but we are waiting for the pumps to open and then get going left with 50 rupees if things turn ugly from worse. But as it says Luck favors the brave. On our way back we celebrated his birthday at a CCD at Roorkee as they accept the card.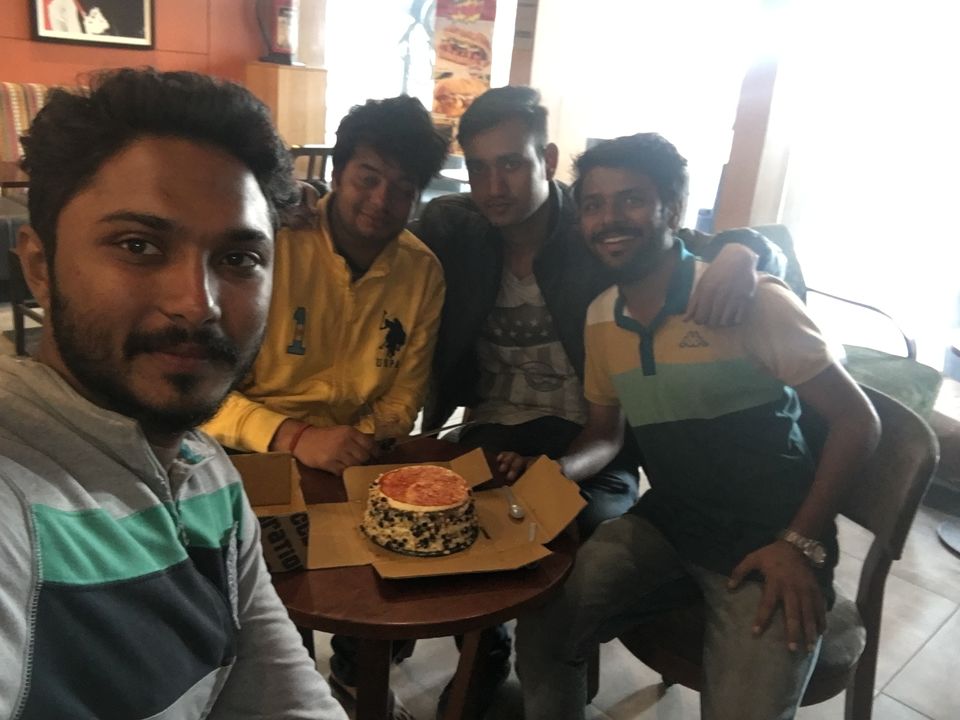 November 12th morning, we reached Ghaziabad had food from subway again for the same reason and then we looked by about our wonderful trip.
P.S: We had decided to spend the night at the roadside as we were having tents if the petrol got over. Something which luckily didn't happen thanks to our Alto.