On my recent trip to the UAE, I decided to spend some quality time in Dubai exploring some fun and refreshing activities (shopping not included). Now Dubai has a long list of activities and amusement parks to keep you occupied, I chose to pick something that I haven't experienced otherwise!
So I started my Dubai experience at the Dubai Ice Rink in the Dubai Mall, Downtown Dubai!

The Dubai Ice Rink is one of the most popular attractions amongst youngsters- locals and tourists alike in this ever-so-happening Emirate.
Yes, I fell after this picture! But I tried learning |Dubai Ice Rink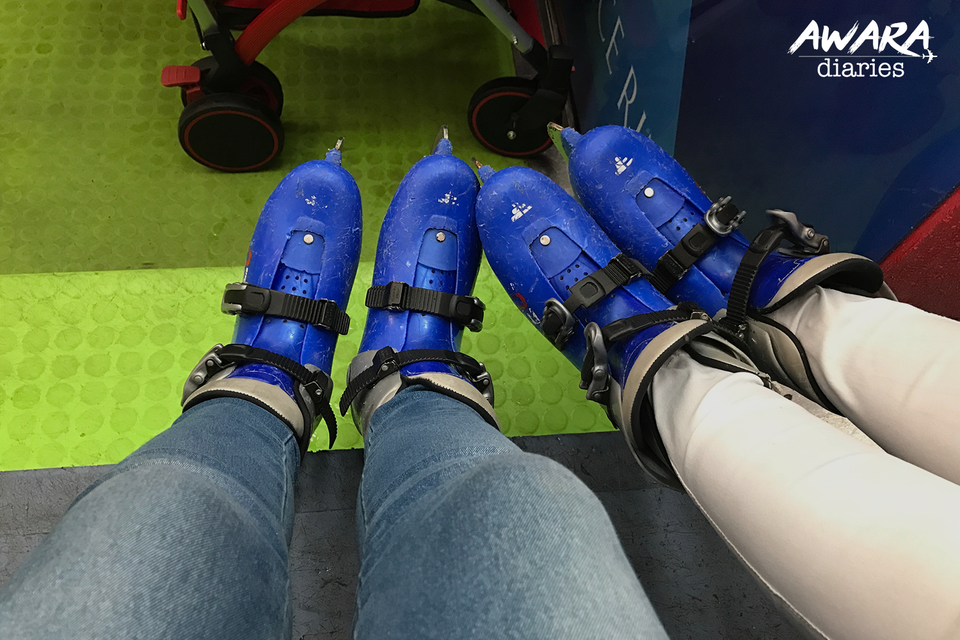 Smooth icy flooring open for you to go skate & dance your heart out, sounds like it's straight out of the movies? Now that's exactly what the Dubai Ice Rink has to offer you.
I remember taking Roller Skating lessons as a kid, about a decade and a half ago. But my ice skating experience was nothing like that! It was my first time at the Ice Rink, anywhere in the world, even though this was my second visit to Dubai. I always found it fancy and inspiring the way some people can effortless dance on the ice with these Ice Skates on!
It was time for me to give it a shot!
But wait! I did not know ice-skating…
Thanks to the amazing support staff at the Dubai Ice Rink, ice-skating won't remain an aspirational activity if you're set to go and try!
I got my skating gear on- socks, skates, helmet and a penguin (to be my support) and got right there into the ice rink to take my ice-skating lessons!
My 9 year old brother who also tried ice-skating for the first time did exceptionally well by getting rid of the penguin or any kind of support by half time! Mom and I did fairly well, we almost got there but it was time up for our session!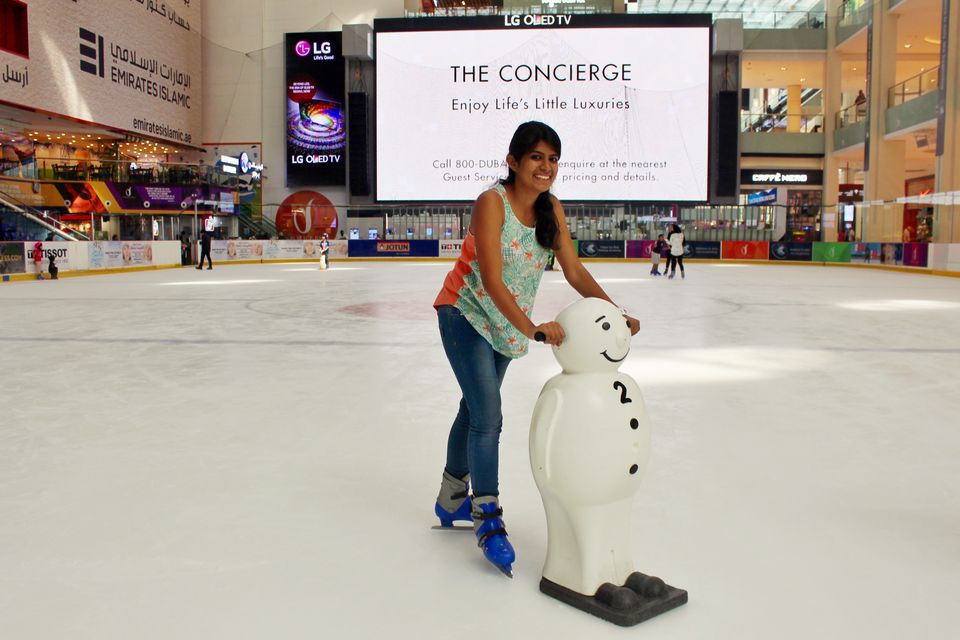 All set to ice skate! | Dubai Ice Rink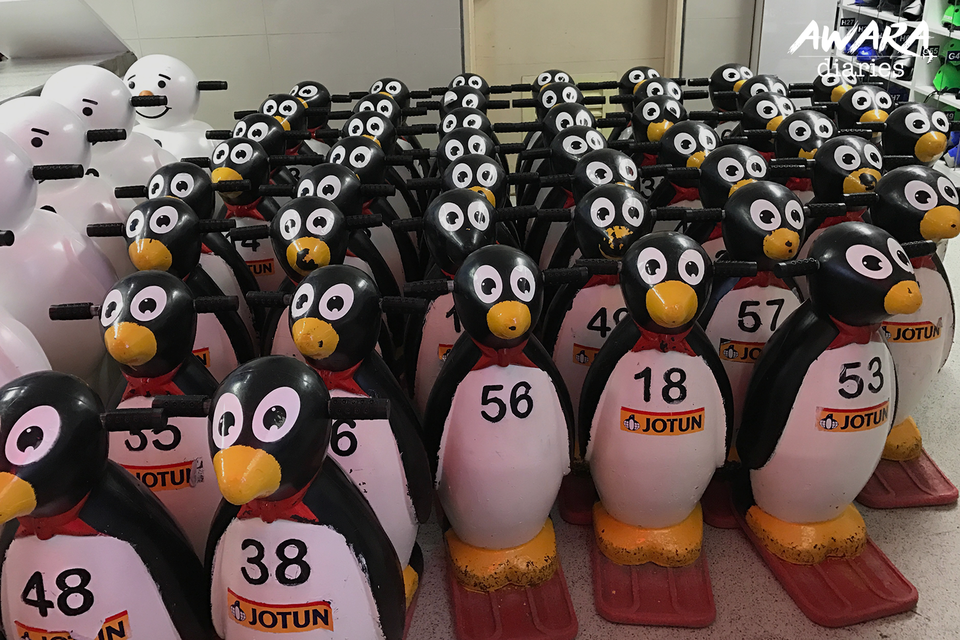 "Hi! I'm Penguin, your ice skating coach!" | Dubai Ice Rink
Book your sessions in advance- they have public sessions, disco sessions, freestyle, training sessions, snowfall sessions (check site for more)
Lockers are available to store you belongings/bags/ mobiles
Weekends, evenings are crowded.
You can also sit in the spectator stand and enjoy watching performances
For bookings/ details, visit: http://www.dubaiicerink.com/