The gorgeous Jumeirah Vittaveli is located at a convenient 20-minute boat ride away from Maldives' Velana International Airport. With 43 thatched beach-facing villas and a personal pool and garden, the rooms promise luxury, intimacy and rejuvenation for the whole family.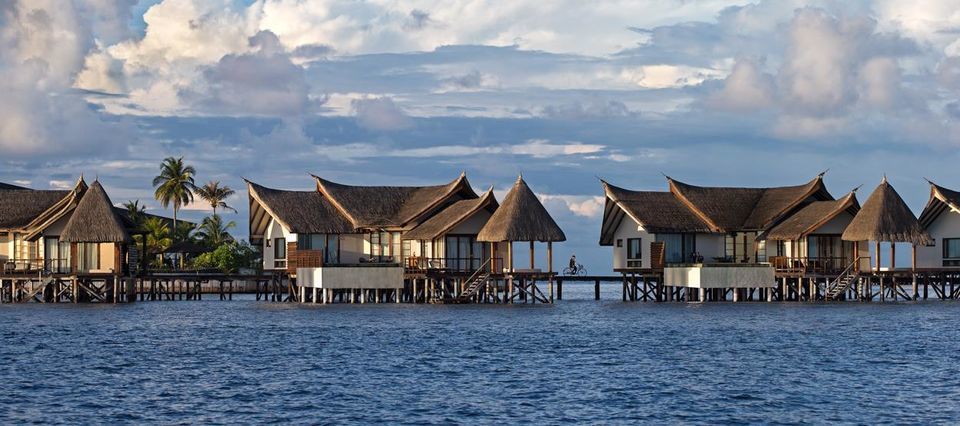 All about Jumeirah Vittaveli, Maldives
Once you arrive at Jumeirah, Maldives, the staff greets you with garlands and Maldivian drums. You are driven to your room, which is generously palatial and offers complete privacy, owing to the flora outside. You will only meet other guests when you want – most likely at the resort's three restaurants. Fenesse serves Haute Cuisine and will satisfy your wildest food fantasies, while Mu is a treat for non-vegetarians with its choicest and tenderest cuts of meat. And Samsara has something for every palate – hummus and fattoosh, Thai curries, French pastries and much more.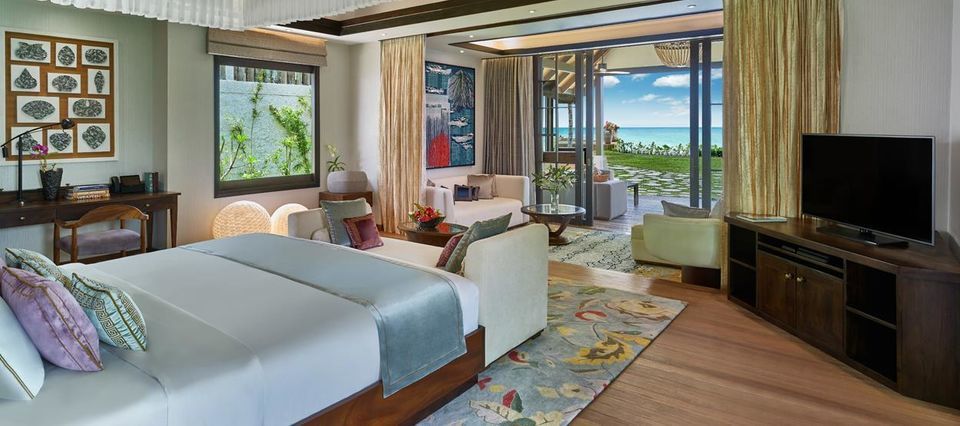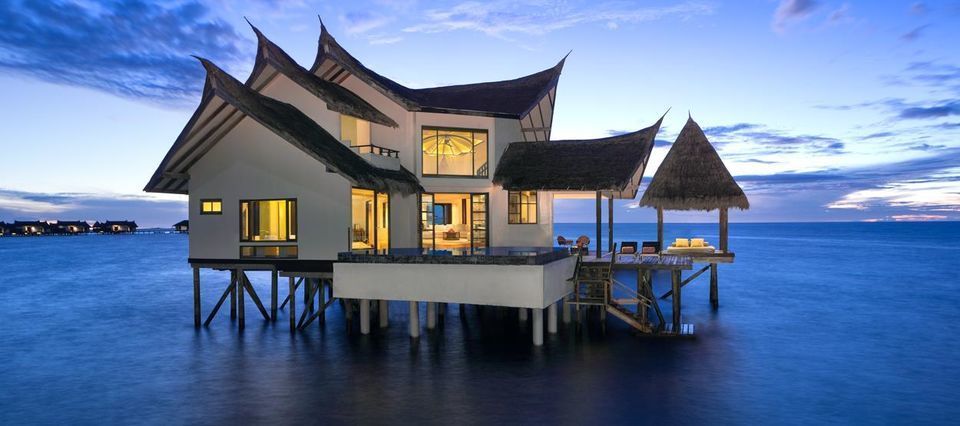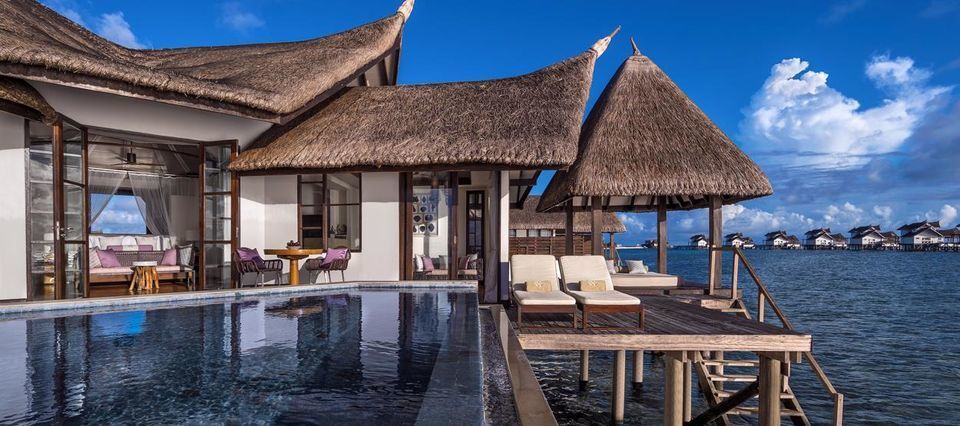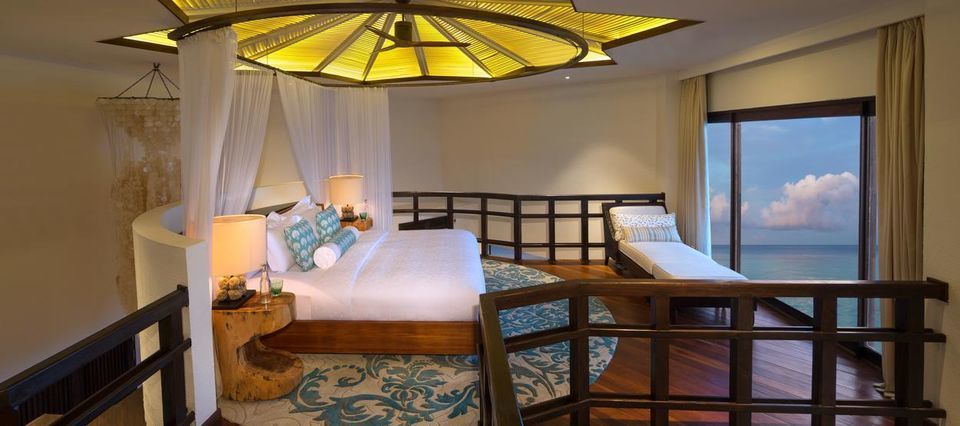 Your entertainment at Jumeirah Vittaveli, however, is not just limited to swimming in your private pool, lazing in your villa and gorging on incredible food. There's much more you can do with your kids in tow. Here's a complete list:
Glide next to the sea on an ice-skating rink
The first-of-its-kind in Maldives, the Jumeriah Vittaveli has opened its own artificial ice rink where kids and adults can enjoy a winter wonderland in this tropical heaven. Just strap on your skates and move smoothly through the rink (made with artificial ice plates), while looking out at the stunning views of the turquoise blue water and white sand.
Usher your kids into a world of activities at the Kids Club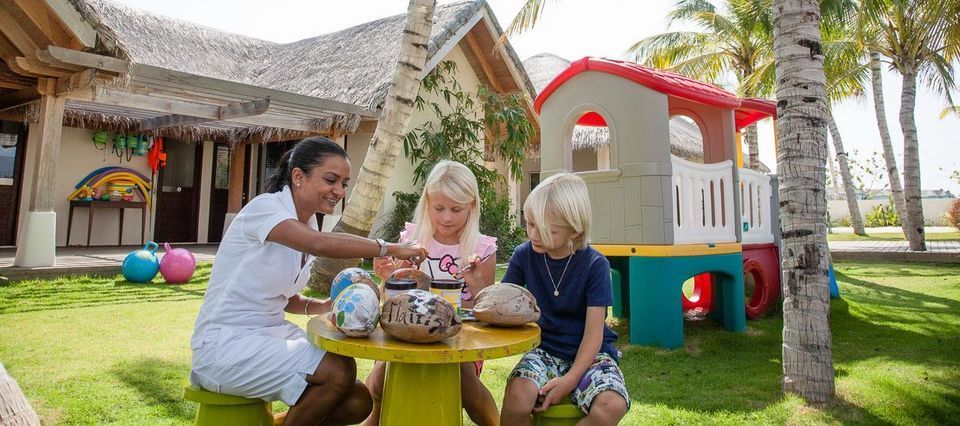 Wherever you are in the world, children will have more fun with their own kind. So drop your kids off at the Kuda Koli Kids Club, where they can spend time face painting, getting their hands dirty at a cooking class, wracking their brains at a treasure trail, swimming in a children's pool, learning a new skill in the craft room or just running wild on the playground. The club is open everyday and provides all-rounded entertainment for children.
Take a peek into the underwater eco-system aboard a semi-submarine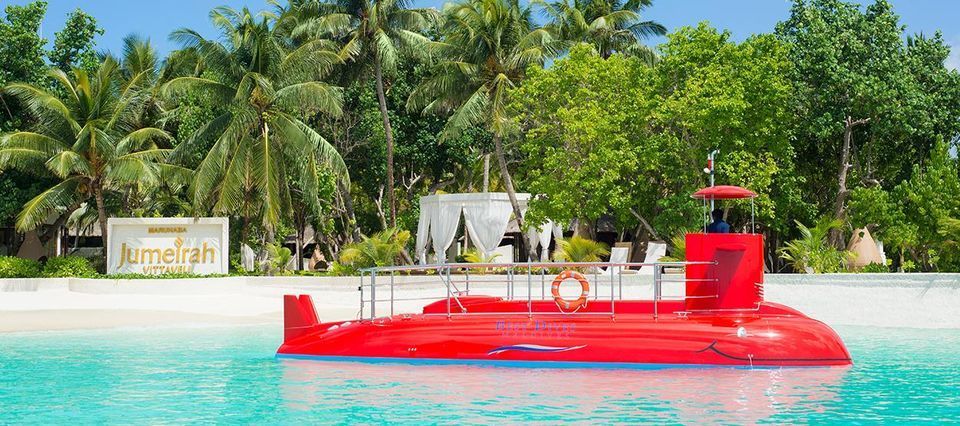 Jumeirah, Maldives runs a colourful semi-submarine that takes guests under the water and around the fascinating house reef. The top part of the submarine remains above the water surface, but the bottom part, with large windows, dips below water. This is where you gaze out at the eels and sharks from, and where you enjoy the illusion of a real submarine dive. Accompanying you and your family will be a guide, who will help you identify the marine life and different kinds of coral reef.
Detox and de-stress at the Talise Spa
Jumeirah Vittaveli's in-house spa, Talise, a dedicated space to relax and rejuvenate offers treatments of all kinds to reconnect you with nature. The expert spa therapists make use of ingredients harvested by locals, which are supposed to introduce a healing life energy in you. Talk to the experts before you lie down on your spa bed, and help them tailor the experience based on your mood and desire.
Try your hand at an array of water sports and get your blood pumping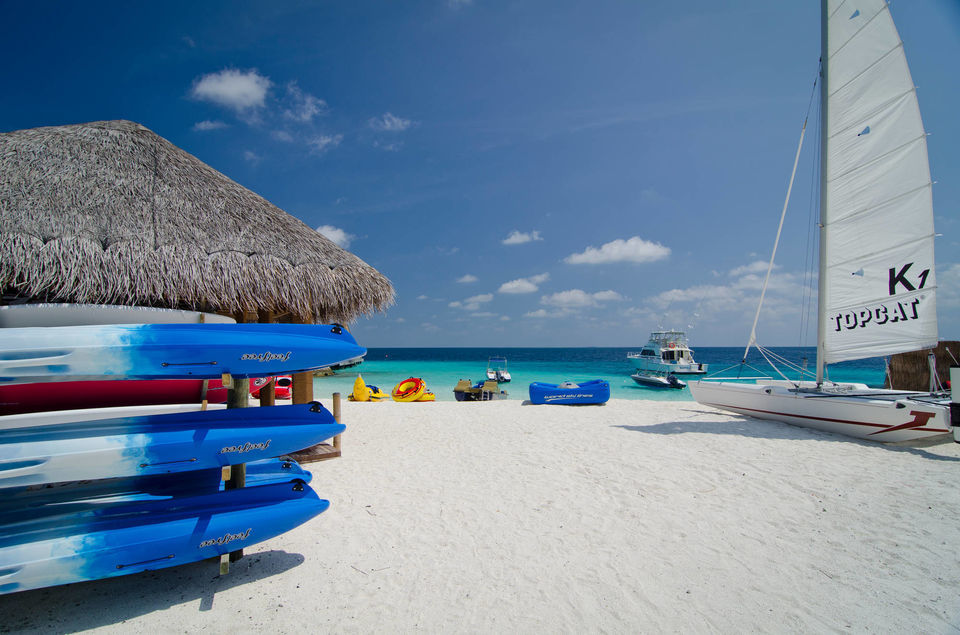 Jumeirah, Maldives offers a range of water sports to give you an adrenaline rush that lasts the whole day. You can choose from catamaran sailing, snorkelling, flyboarding, jet skiing, kite surfing, water skiing, waterboarding, parasailing and many more. Don't worry if you haven't tried these before, as Jumeirah Vittaveli has trained instructors to give you an in-depth lesson in them and hold your hand when you attempt a sport.
Feed stingrays as they diligently show up for meal time
It started four years ago, when stingrays that would usually stick to the deep sea, started showing up at the Maadi Point Beach of the resort to be fed. Since then, Jumeirah Vittaveli has been inviting its guests to show up at 6pm to feed the stingrays cut fish and other kinds of food. Around a hundred stingrays showing up together to eat scraps is a spectacular spectacle that shouldn't be missed.
Indulge in some fishing or soak in the sun on a luxurious yacht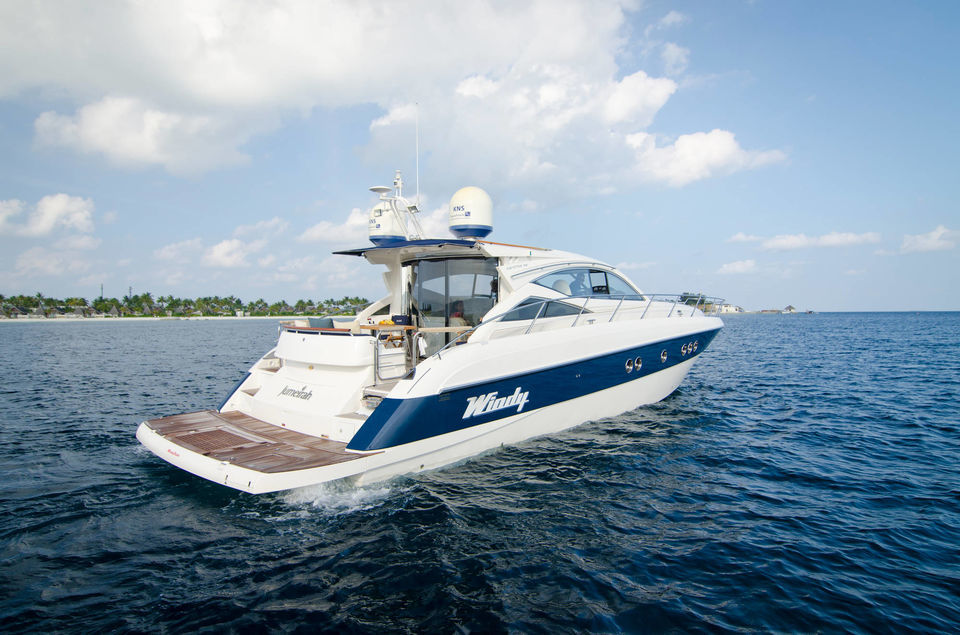 Jumeirah, Maldives has a fleet of beautiful yachts that you can take for a day out on the sea. Yachts are equipped with the best fishing gear, so you can spend a quiet afternoon learning the traditional 'hand line fishing' from the crew or throwing in a line to test your own angling skills. If fishing is not your thing, just lay back in your bathing suit and enjoy a sun-drenched day at sea. Oh, and if you do manage to catch anything, the staff will be happy to whip up a special meal with it, just for you.
Fascinated? Then book a stay for you and your family at Jumeirah Vittaveli today.
All pictures have been sourced from Jumeirah Vittaveli's official website.
Explore Jumeirah Hotels and Resorts here!
In association with Jumeirah Hotels and Resorts.
Frequent Searches Leading To This Page:-
jumeirah vittaveli maldives, jumeirah vittaveli maldives honeymoon package, jumeirah vittaveli maldives package