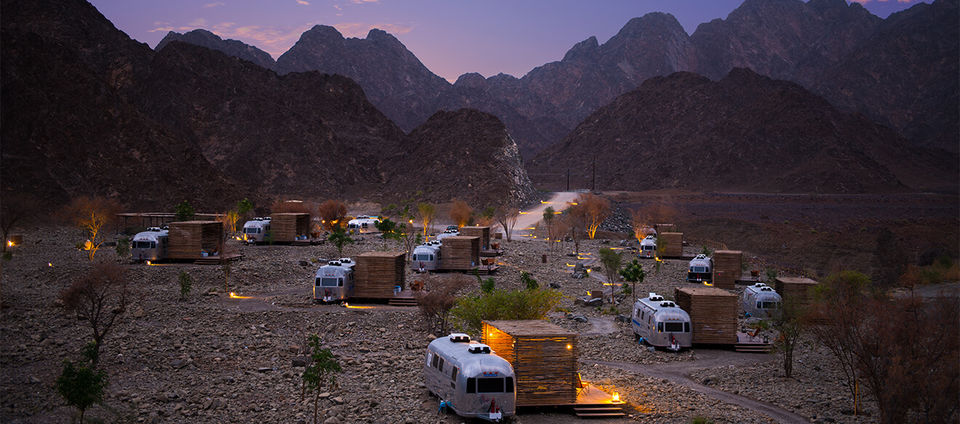 United Arab of Emirates is not just land with vast spreads of dessert and bustling developed cities. There lies a secret in the corner. Adorned with scenic landscapes, Hatta is a perfect escape from city life. Tourists who skip UAE because it does not have any natural beauty or outdoor activities to offer, have done their research wrong.
Why travel to?
The destination is not only known for the unparalleled Hajar Mountain or its dam and fort, but it also attracts adventure enthusiasts seeking adrenaline rush. The Hatta Wadi Hub is coming up with a range of adventure sports from Cannon to Mountain Carts.
Hatta Heritage Village
Hatta is said to be one of the oldest preserved areas in the UAE. The heritage village has been restored into a museum that showcases traditional Emirati lifestyle and culture. The village is home to different types of houses, Hatta Fort and a mosque that were all part of Emirati history.
Hatta Dam
Hatta Dam provides a stunning view. With turquoise water of the dam surrounded by huge desert mountains, this place has the best sunsets to offer.
Mountain Biking
Apart from sightseeing, you can also go for mountain biking in the newly opened trails for beginners as well as advanced riders. Check out the Hatta Mountain Bike website for updates on routes information.
Kayaking
Hire a kayak from a kiosk and enjoy kayaking on the vast Hatta Lake.
Cuisine on offer
Hatta is the oldest area in the UAE and thus has several outlets that serve traditional authentic Emirati cuisine. Head to Tanoor Lahm Restaurant for a traditional experience. They even have camel meat on their menu.
Visa
Nationals of 45 countries( not including India) are eligible for free 30-day visas on arrival in the UAE. Indian travellers will need a valid visa before arriving in Hatta. This can be done by your hotel or a tourist company. You can get a transit visa for 96 hours with a confirmed hotel reservation, but it can only be provided by airlines. Check out more details here.
When to go
Be it sightseeing or adventure activities Hatta is all about outdoors. Therefore, the best time to visit Hatta is from October to May when the heat is tolerable.
Getting there
Take a flight from New Delhi to Dubai. Hatta is 90 minutes ride away from Dubai. This 130km road journey is adorned with stunning landscapes.
Getting Around
Local Taxis are available for travellers here. Generally, transportation is provided by the hotels.
Costs
A round-trip journey from New Delhi to Dubai in the month of October will cost around ₹16,857
Accommodation:
The destination offers various accommodation option. On one hand, Hatta Sedr Trailer park which charges ₹13,464 per night is a good option and on the other, Hatta Fort Hotel which is welcoming guests for 35 years is also a great option. The rooms here start from the price of ₹6,864 per night.
Have you been to Hatta? Write your own insider's guide with tips and tricks to help travellers on Tripoto's community have a better time in Hatta.