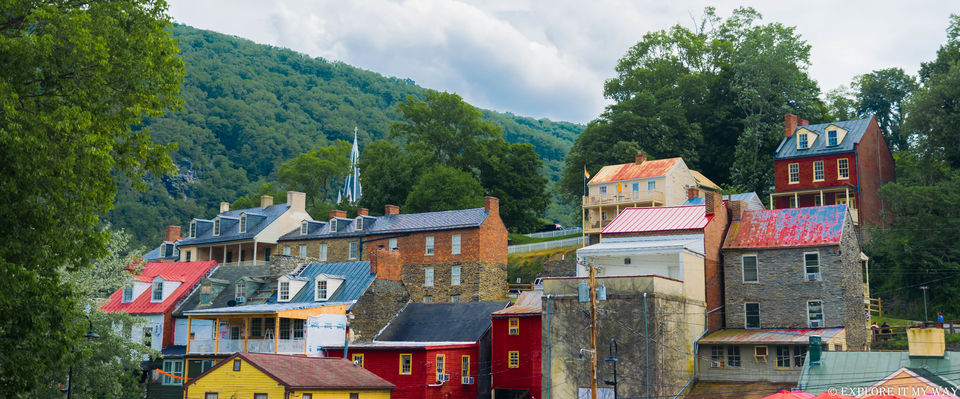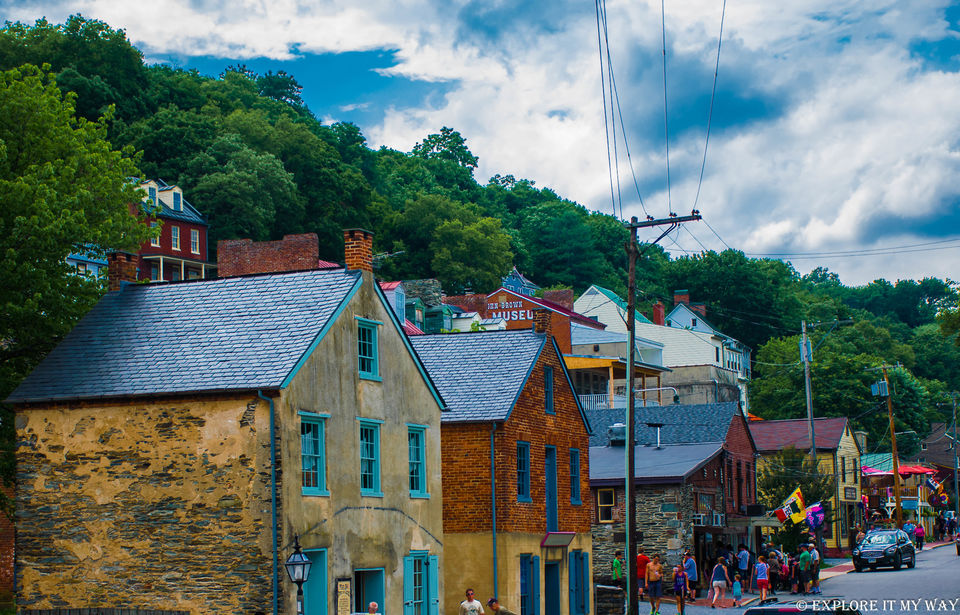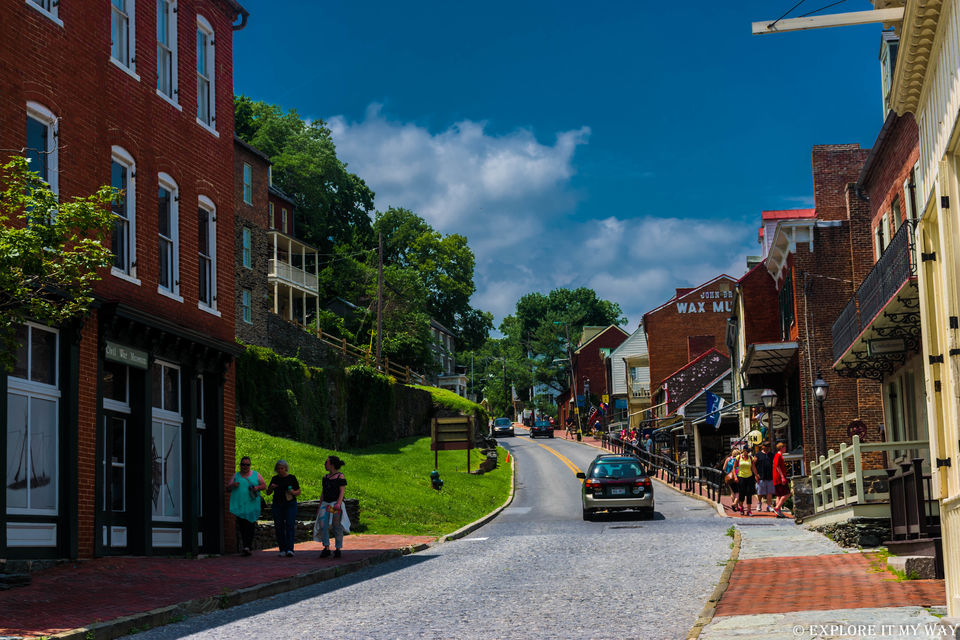 Step back in time and discover the history at Harpers Ferry!!! Visiting this interesting and historical cute little town, which lie at the eastern-most point of West Virginia, feels exactly like traveling back in time to the history. Bordered by the Potomac and Shenandoah Rivers, the living historic village – Harpers Ferry, offers an absolute picture perfect environment, that draws visitors from all around the world.
The picturesque streets, the 19th-century industries (gun, cloth, etc..), the museums, the historic rail roads, the historic bridges, the civil war battle fields, the hikes and trails including the Appalachian Scenic Trails, the river adventures – Harpers Ferry has so much to explore and learn that will leave you amazed. If you're a historic buff, well, this is the destination for you.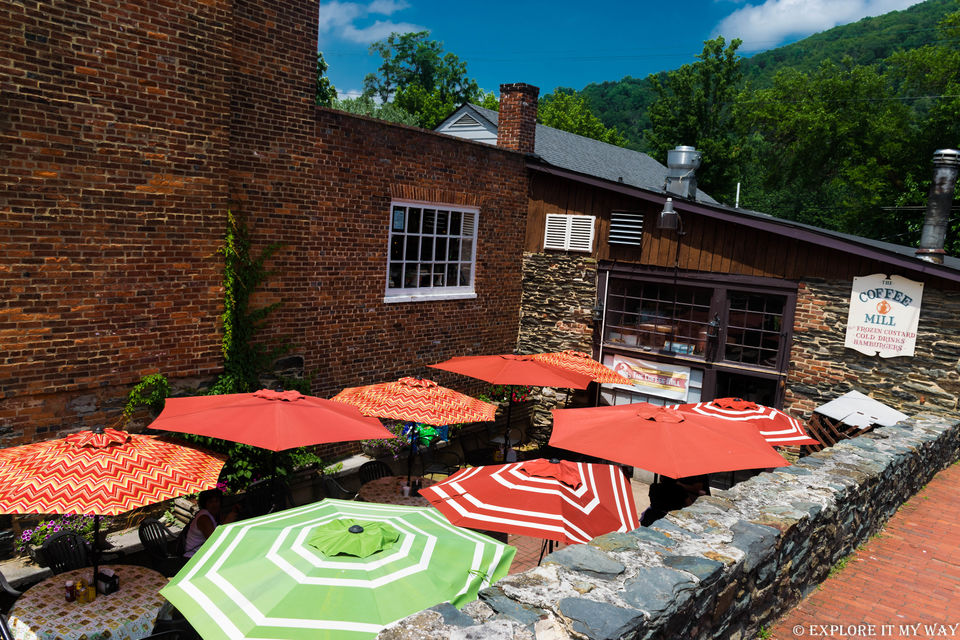 THE HISTORICAL SHOPS, MEUSUMS AND WORKSHOPS:
As I mentioned earlier, history is so well protected here; you will find all the 19th century shops and buildings, the small industries converted into museums; The presentation of the history is so lively here that you will feel like everything(the history) has just happened yesterday. You can Shop at the Harpers Ferry Historical Association's Bookshop for books, artwork, postcards, and gift items. The Harpers Ferry Historical Association, also offer workshops including cooking, blacksmithing, tin-making, or gardening. which focus upon 19th century trades and skills. It's just too much fun to try these workshops!!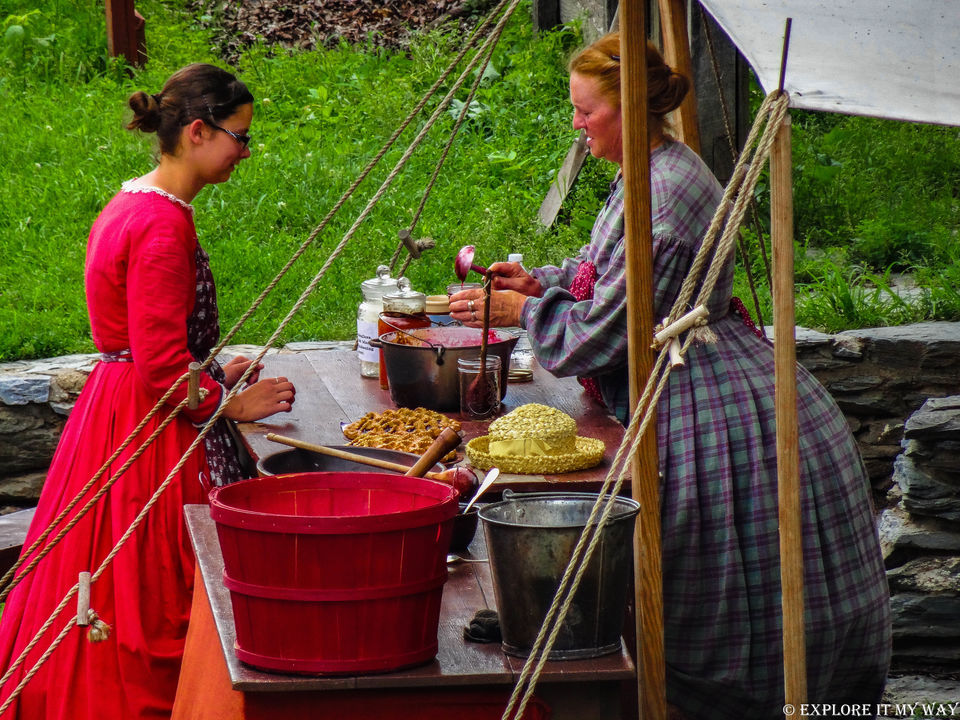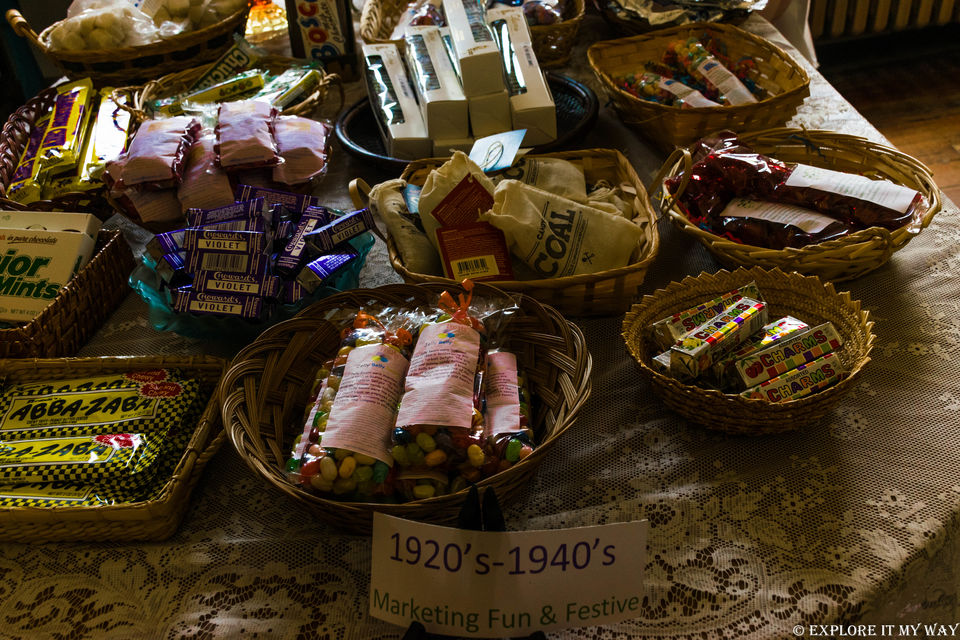 THE HIKES AND TRAILS AT HARPERS FERRY:
Harpers Ferry is one of only a few towns through which the Appalachian Trail passes; and The Appalachian Trail Conservancy (ATC) headquarters is located in here. Did you know, A short walk along the trail from the lower town to the C&O Canal will take you from West Virginia to Maryland in just a few minutes!!!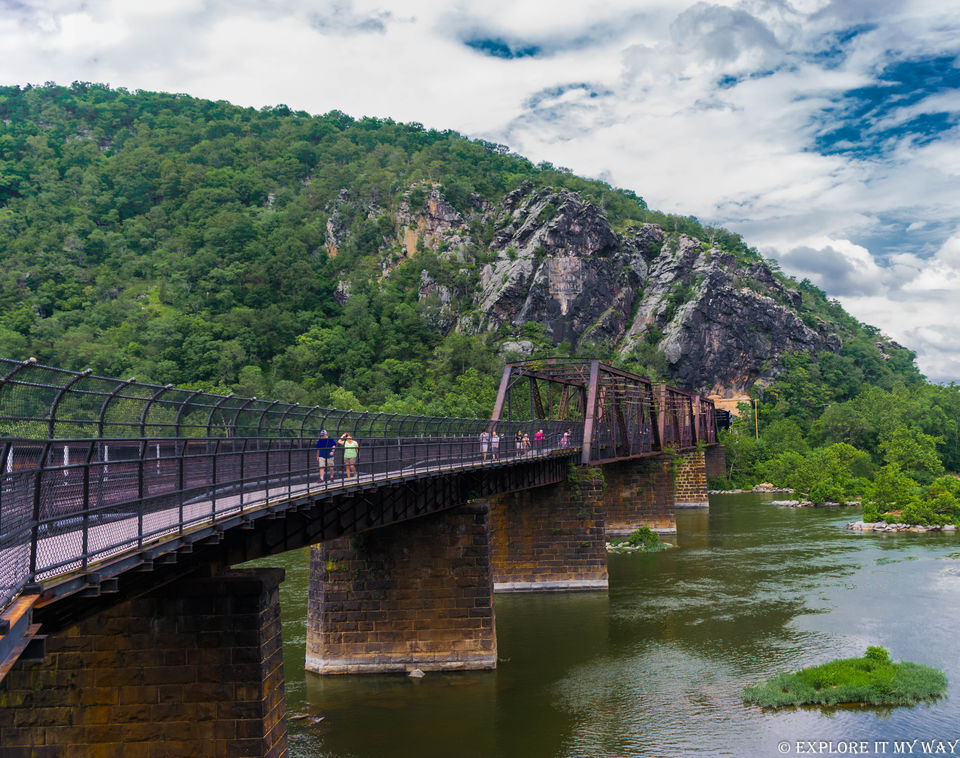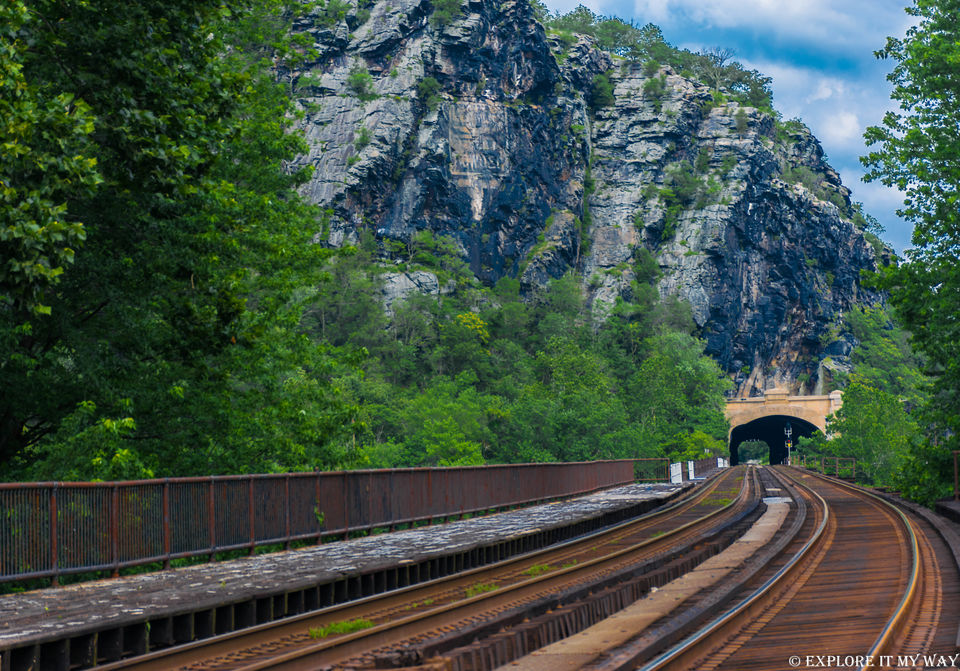 The Harpers Ferry National Historic Park is considered one of the best walking parks in America. There are over 20 miles of trails that varies from easy river side walks to the steep and rocky adventurous mountain hikes. Below are the names of the trails that are accessible at Harpers Ferry; You can get the route maps at the Visitors Center-
1. Visitor Center to Lower Town : 1.6 miles one-way, 45 minutes.
2. Maryland Heights : 4.5 or 6.5 miles round trip, 3 to 4 hours.
3. Murphy-Chambers Farm : 1-3 miles roundtrip, 30 minutes to 2 hours.
4. Bolivar Heights/School House Ridge North : 0.3 to 2.4 miles 15 minutes to 1 hour.
5. Allstadt Farm Trail : 2.5 miles roundtrip, 1½ hours.
6. Courtney's Battery Trail : 1.2 miles, 30-40 minutes.
7. Loudoun Heights : 7.5 miles round trip, 4-5 hours round trip.
8. Camp Hill – Virginius Island – Hall's Island : 2-3 miles, 1-2 hours.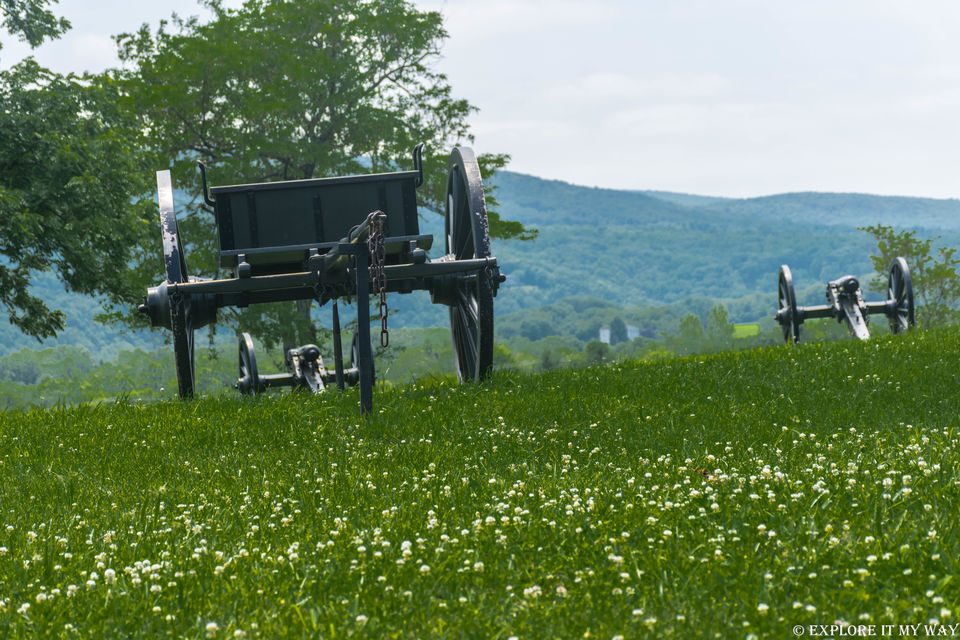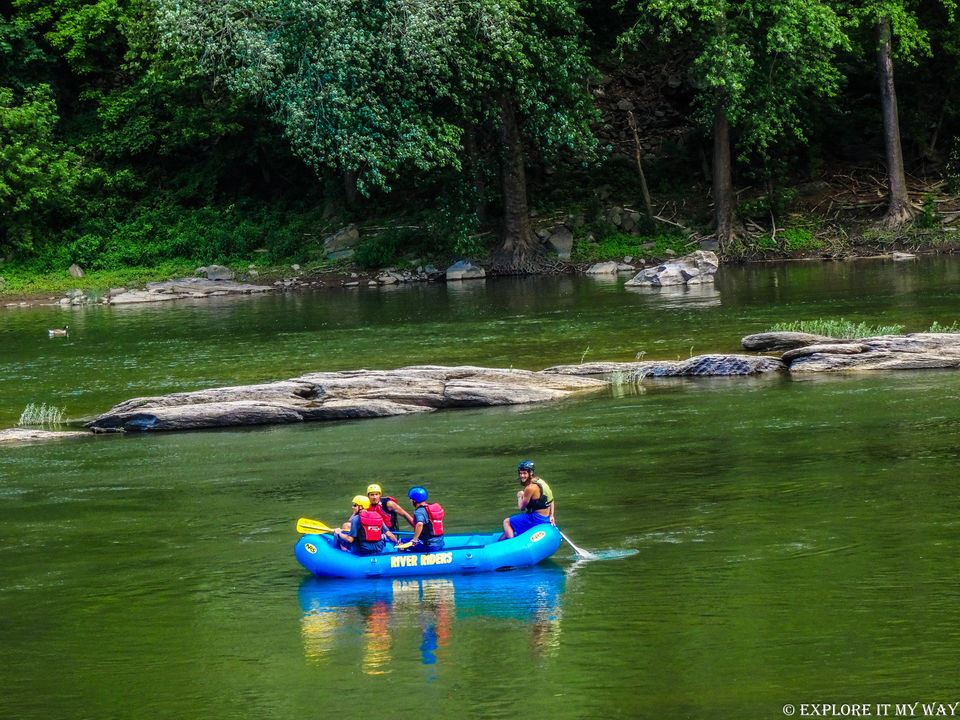 Apart from walking the trails and exploring the history, Harpers Ferry also offers all other varieties of outdoor activities like tubing, river rafting, canoeing, rock-climbing, biking and fishing to name a few. So what are you waiting for!! Pack your bags or backpacks, carry plenty of water-bottles, wear your best hiking shoes and explore Harpers Ferry!!!
------------------------------------------------------------------------------------------------------------------------------
Visit my blog www.exploreitmyway.com for more interesting travel stories featuring all my experiences and travels. My Most Recent Blog Post - HOW TO CHOOSE YOUR TRAVEL DESTINATION