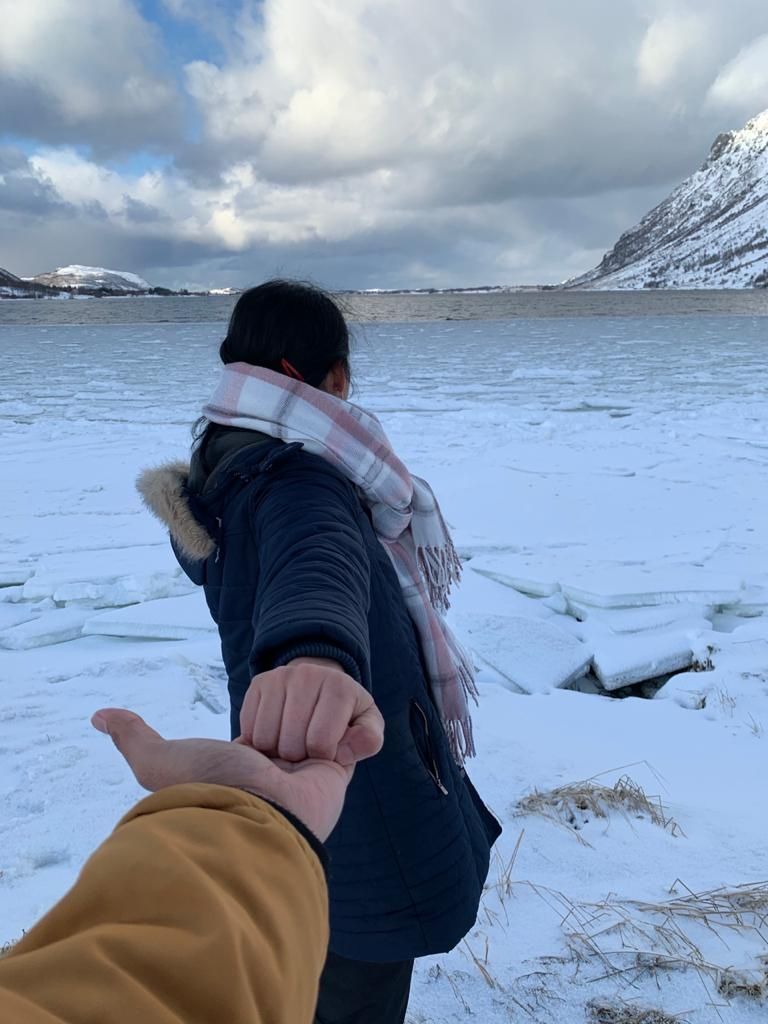 After the cruise trip to south Norway last year, the thirst for nature in Norway only increased. This time we chose Lofoten islands which are 186kms above arctic circle! Because we wanted to go above arctic circle :)
With dramatic, imposing beauty everywhere you look, Norway's Lofoten islands are like nowhere else on earth. Just click anywhere and you become a photographer here!!!
Reaching lofoten is not easy. Refer nice blog from Kanika on Tripoto for more detailed information "Lofoten Islands – A Complete Travel Guide"
We took flight to Oslo from frankfurt and then one more to Evenes which is north of the island. Then we took bus number 300 from airport to svolvær (roughly takes 2.5hrs if weather is fine)which is our base to explore the beautiful Lofoten islands.
This day was the day of heavy snow and wind. We reached svolvær around 14.30 and had booked the stay at Anker Brygge. Luckily we had no plans for rest of the day. So after checking in we relaxed in our Rorbuer enjoying the snowfall and landscapes from the comfort of our window.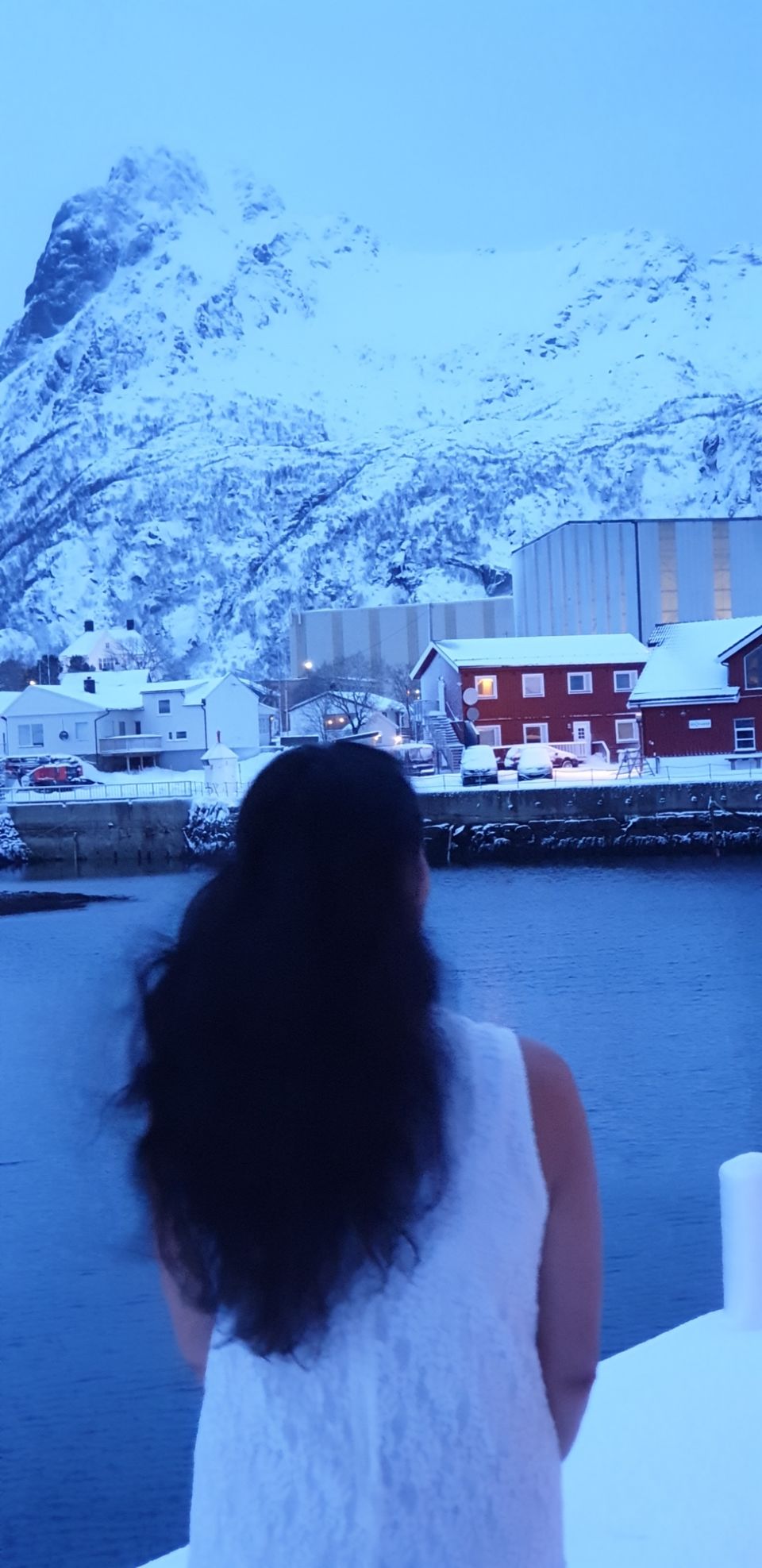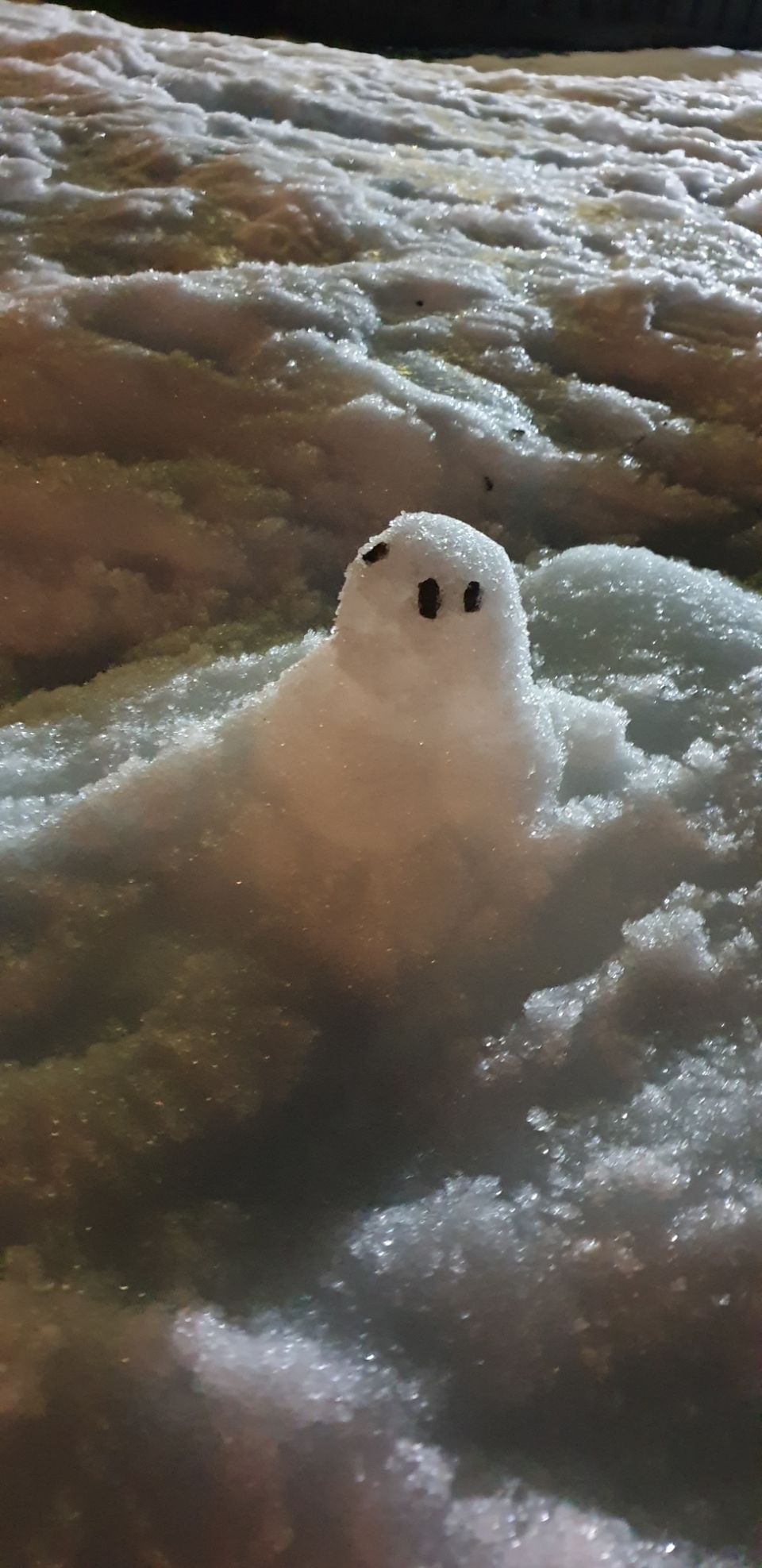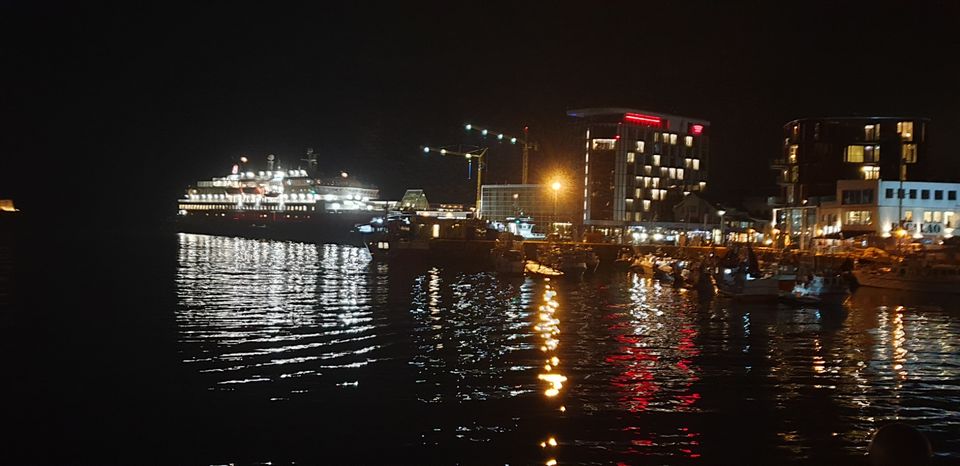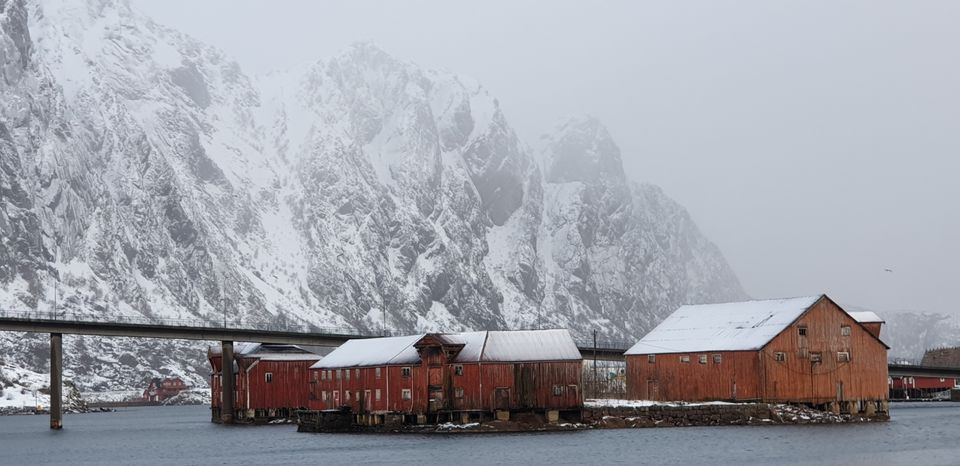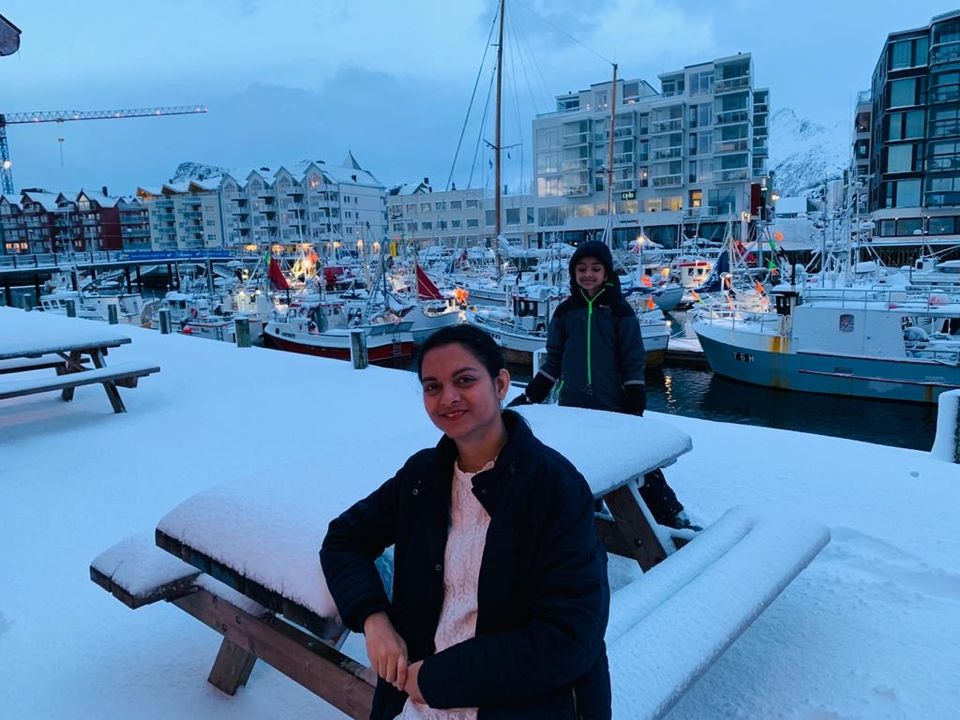 Rorbus are previously fisherman's cabins but now turned into hotels for tourists.
Refer below link for interesting read on history of these Rorbus,
https:orwaytravelguide.noorwegian-culture/traditional-norwegian-rorbuer
We had booked the next 3 days with a company called AGS lofoten. First day with them we went on sea eagle safari and the majestic troll fjord. Weather was not good but still they did not cancel the tour. Half way we were lucky with pleasant weather and found quite a lot of eagles and enjoyed troll fjord, but return back was really an experience ;) rough tides, heavy snow and ice fall hitting the face directly. We had a rebirth after safely reaching the shore I would say.. Haha.. hats off to captain!! Ofcourse may be this is nothing for him ;)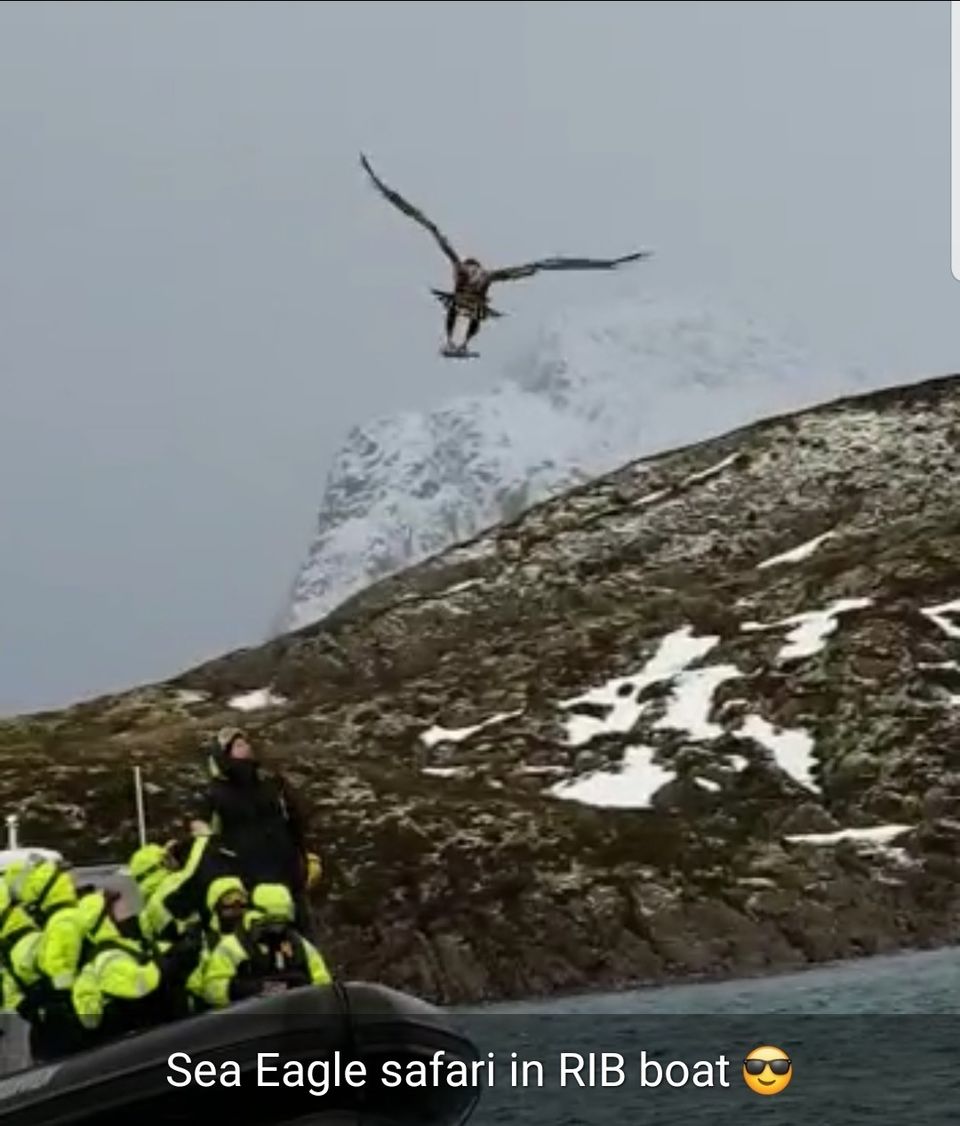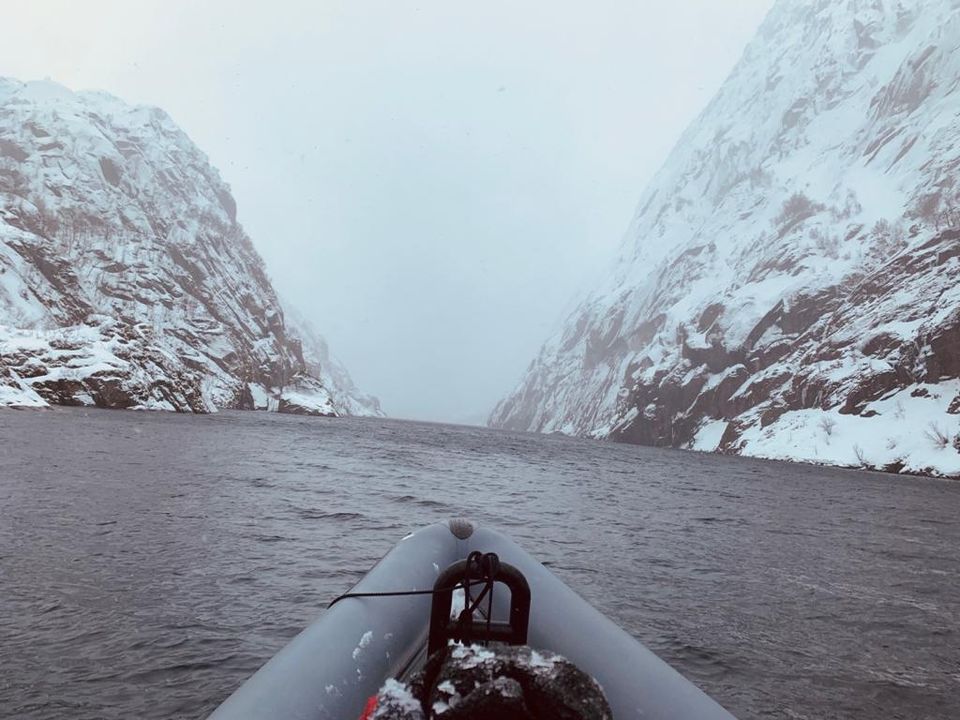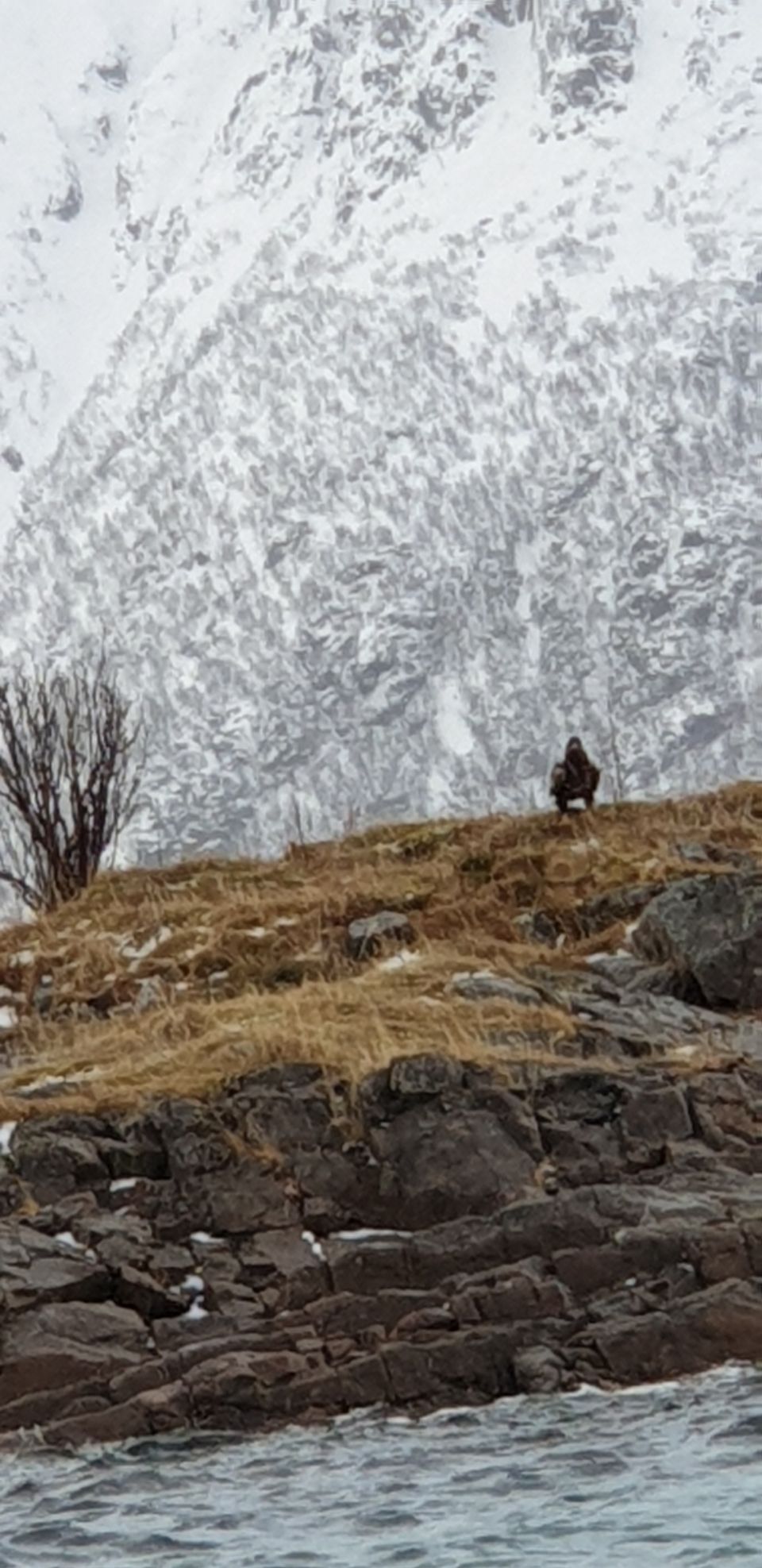 The weather was again heavy snowfall and hence we again relaxed inside our Rorbu.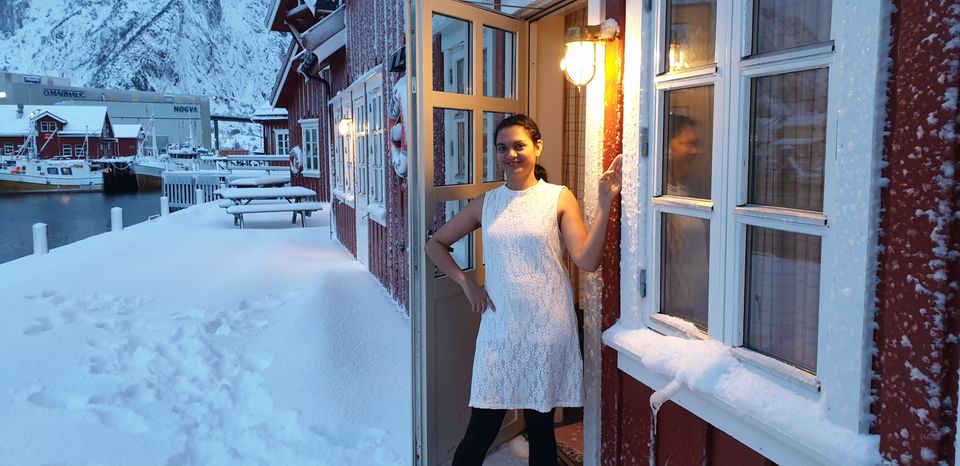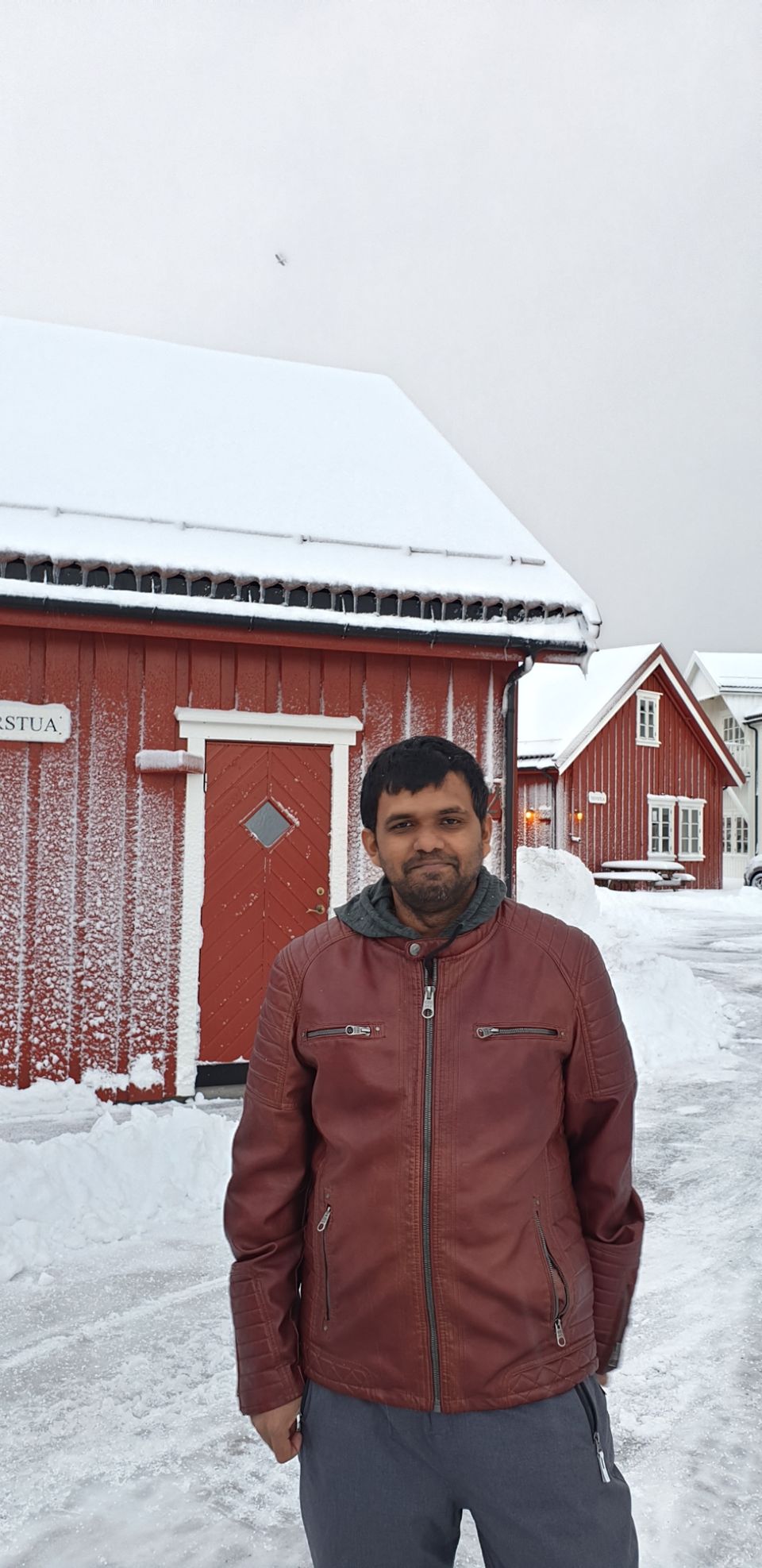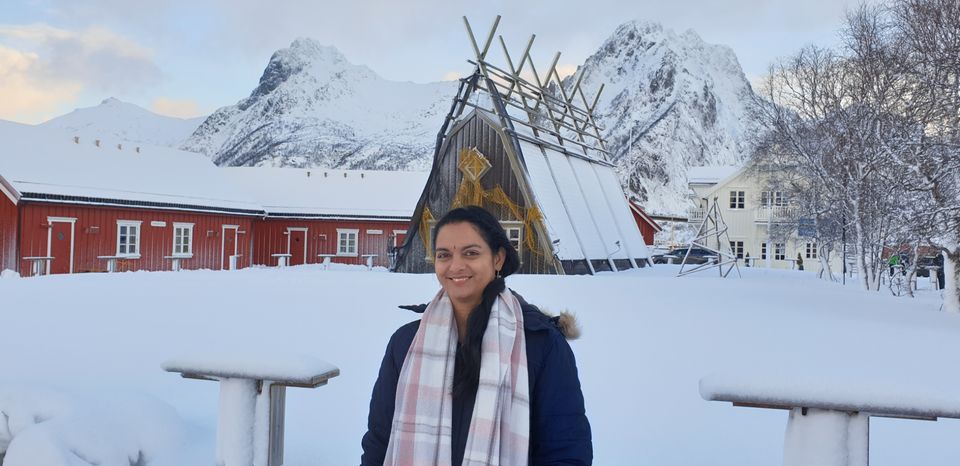 Last night it snowed 2m in 9hrs. It was as if God was creating a perfect landscape for us. Our next 2 days were with Veronika booked via AGS lofoten, a German biologist who fell in love with nature and mountains in Lofoten and have become full time guide here. We toured complete south islands for the next 2 days with her.
Our first stop was the church of Svolvaer.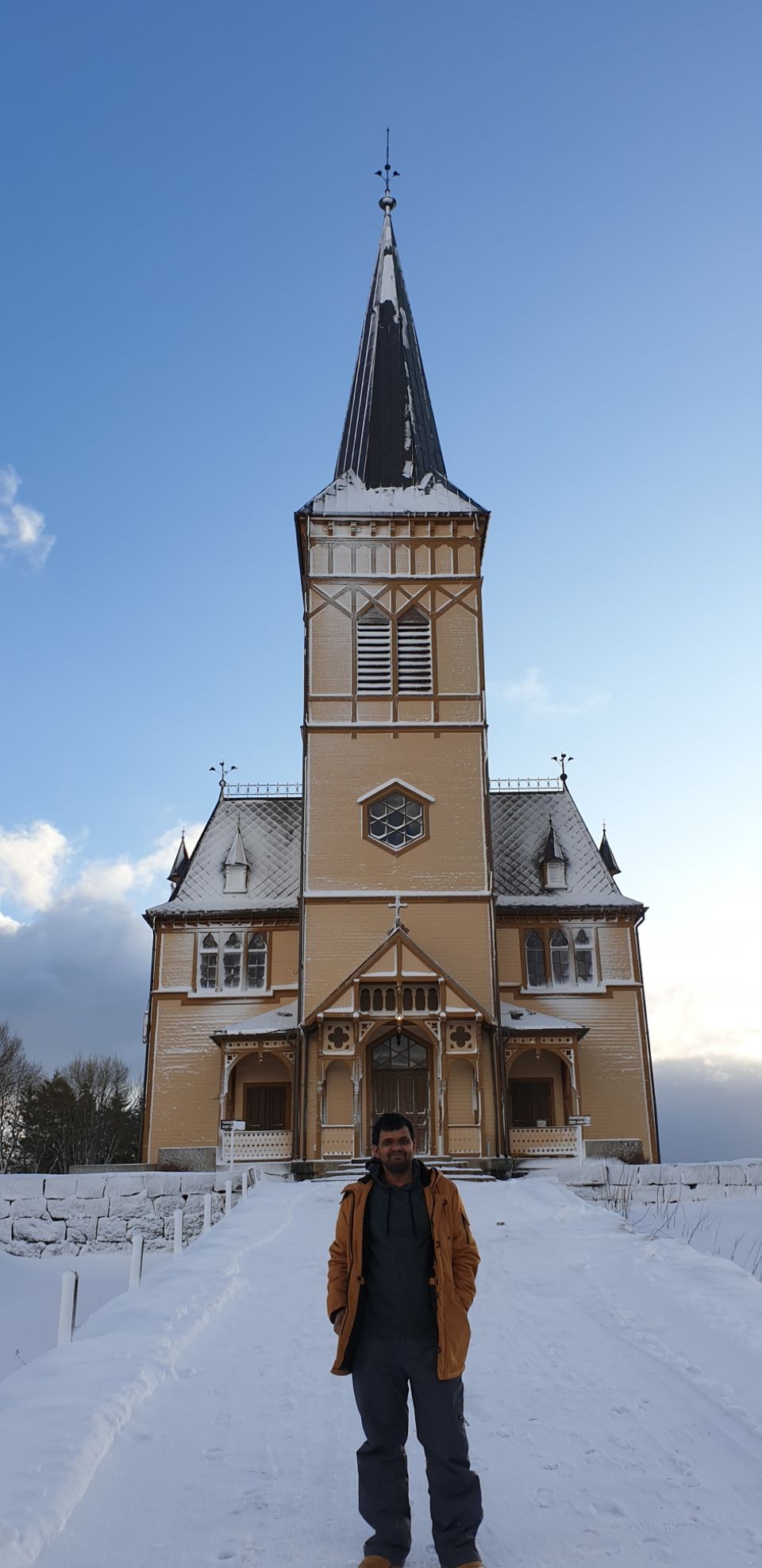 Next we went to Henningsvaer, a fishing village.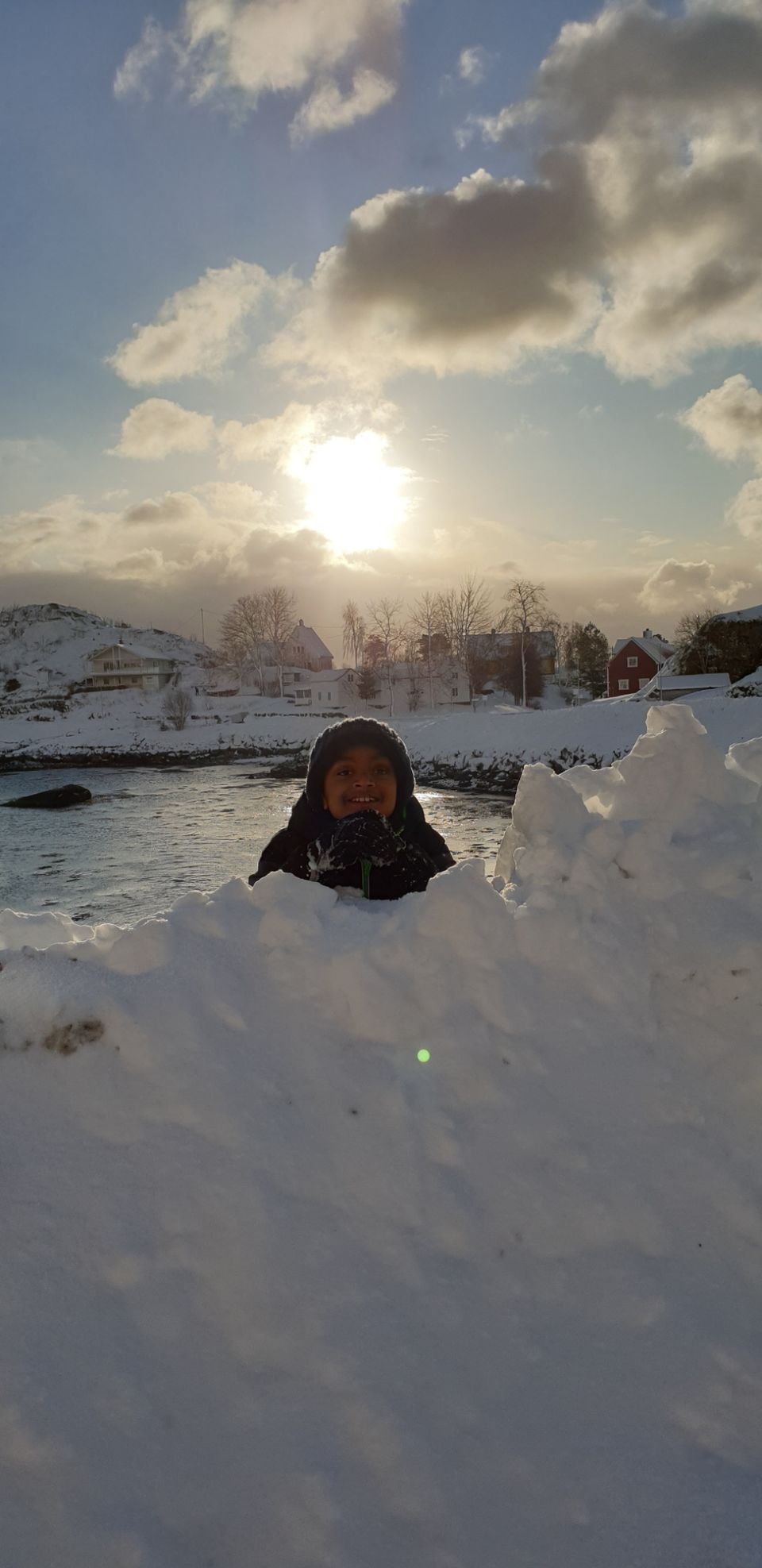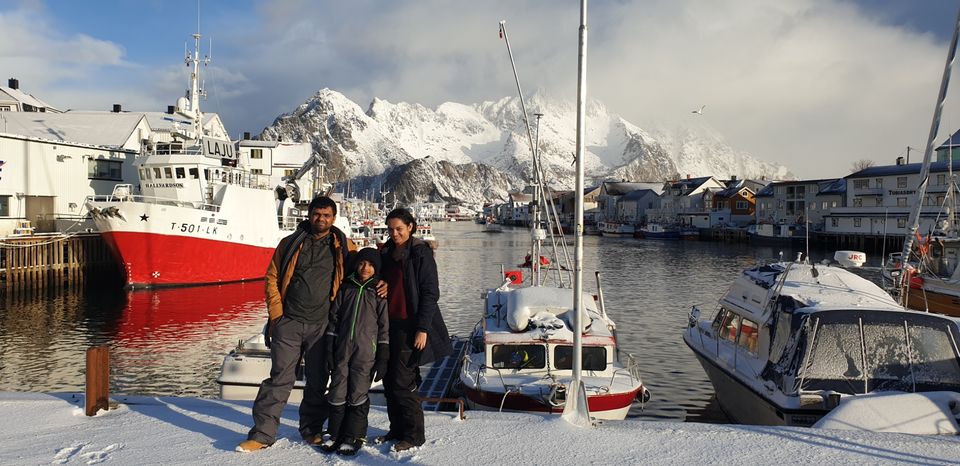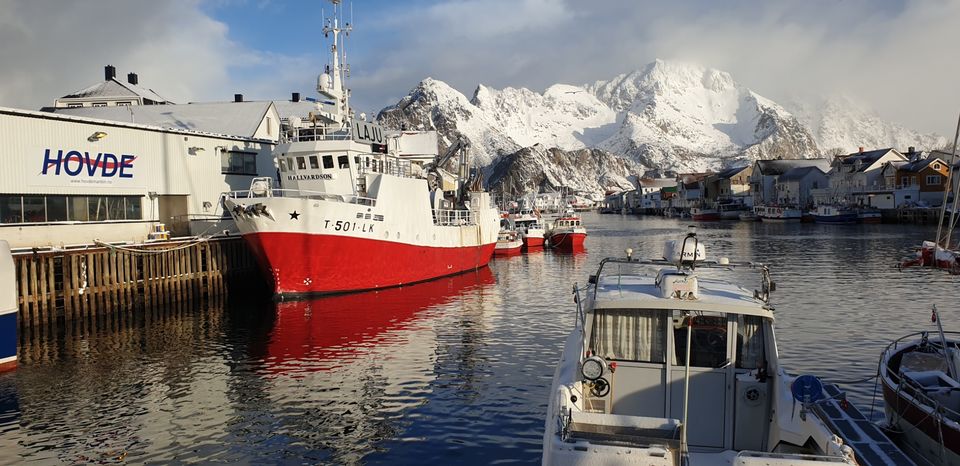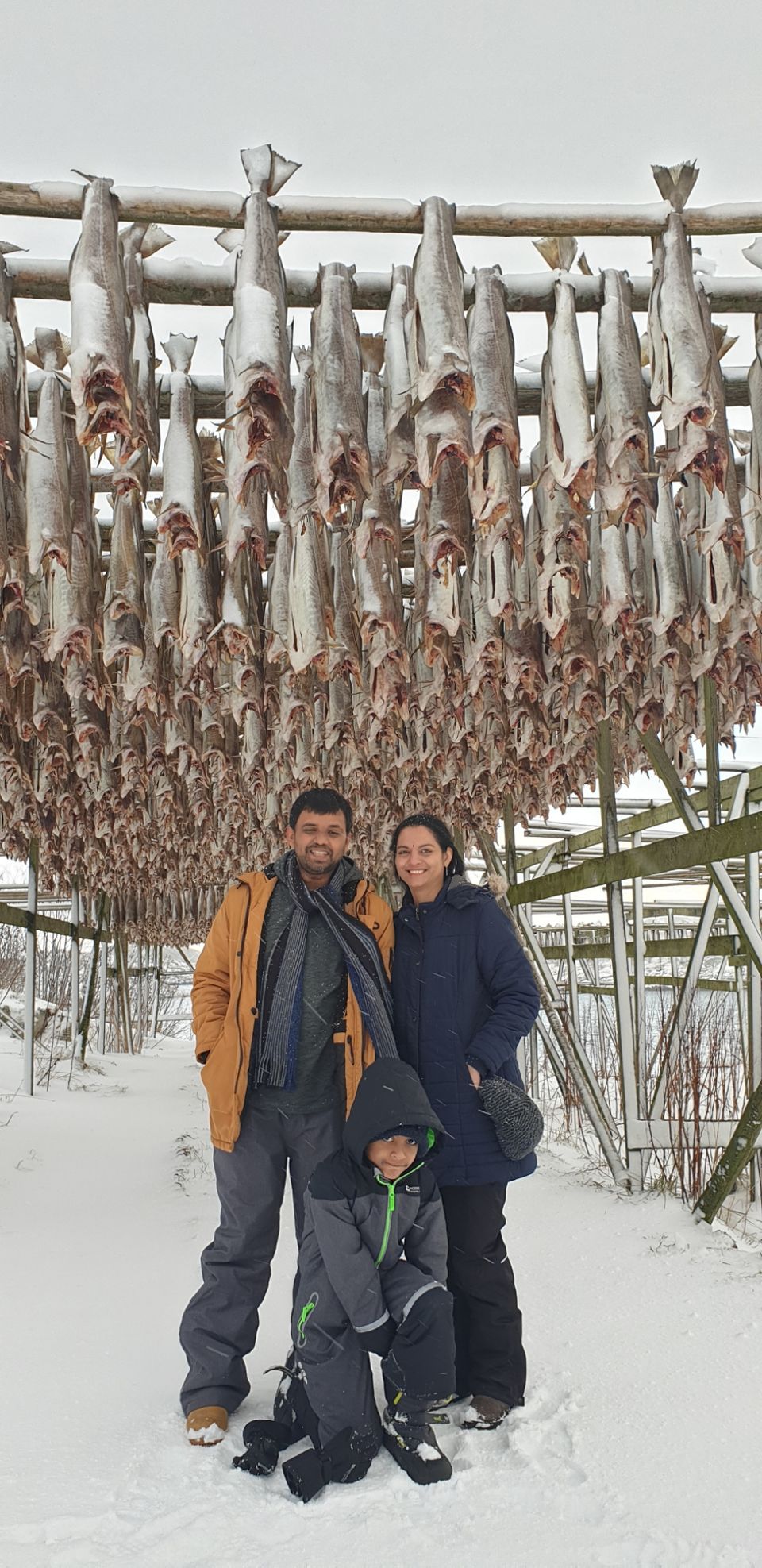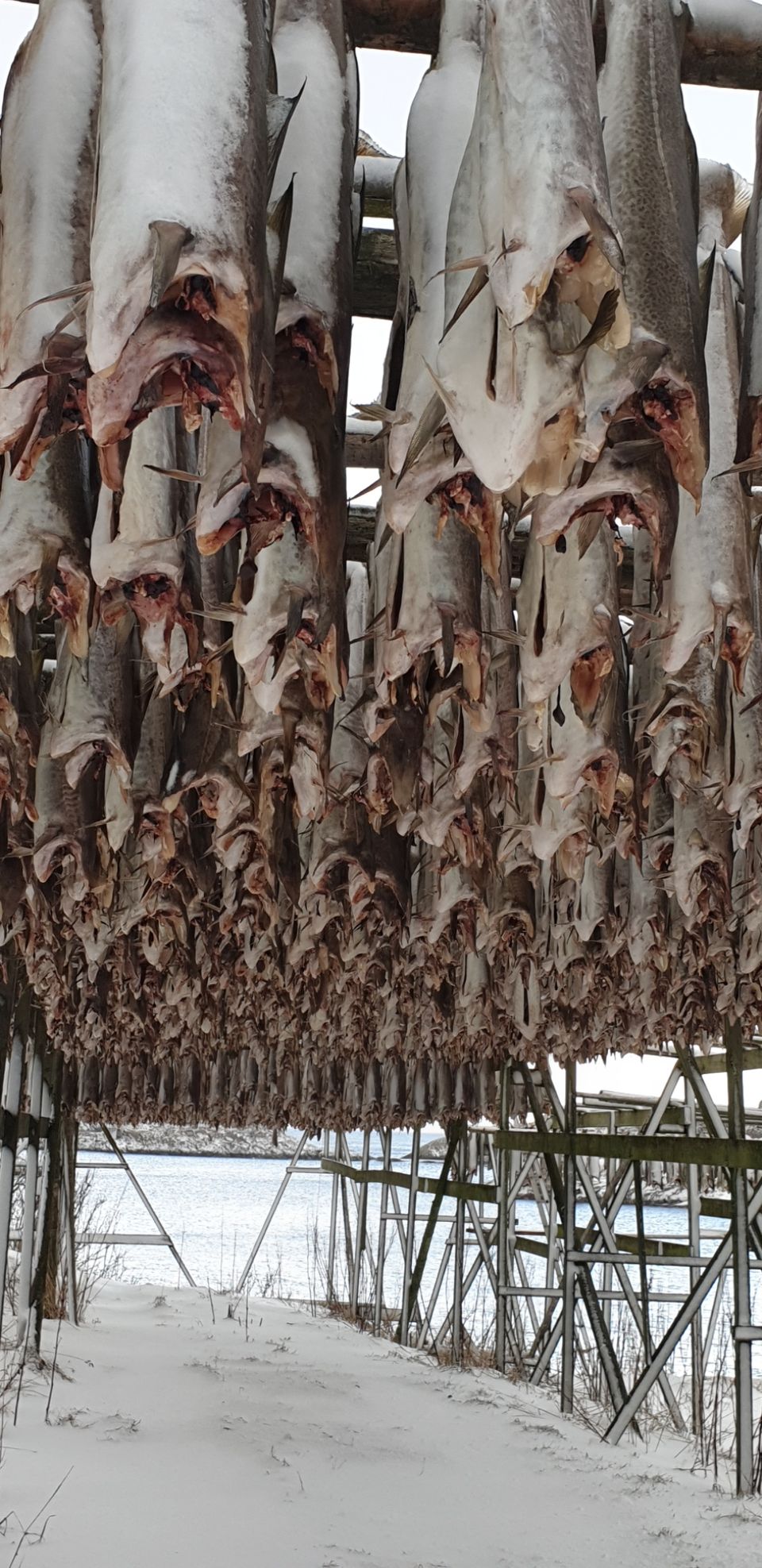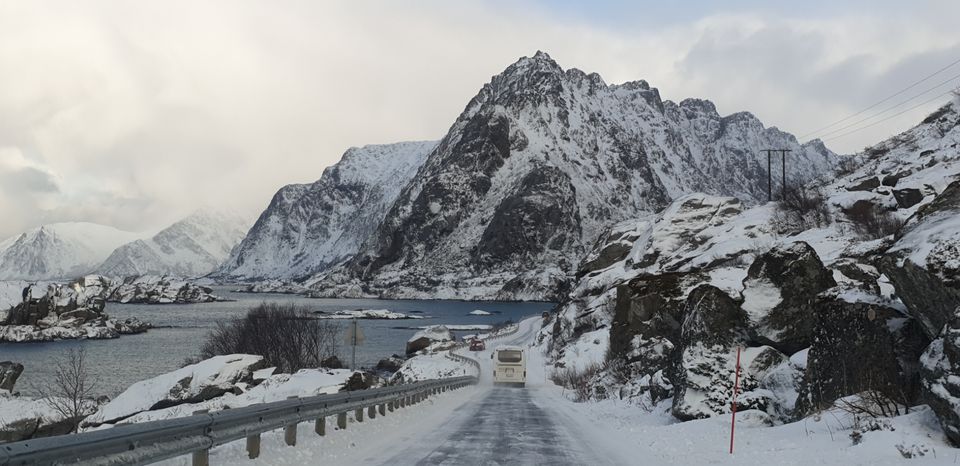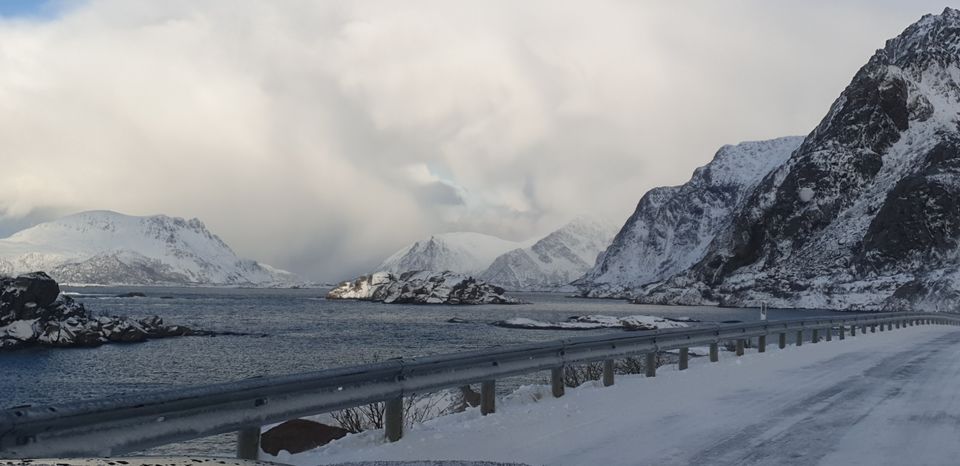 Next we went to Gimsoy village. The beautiful white church with mesmerising background.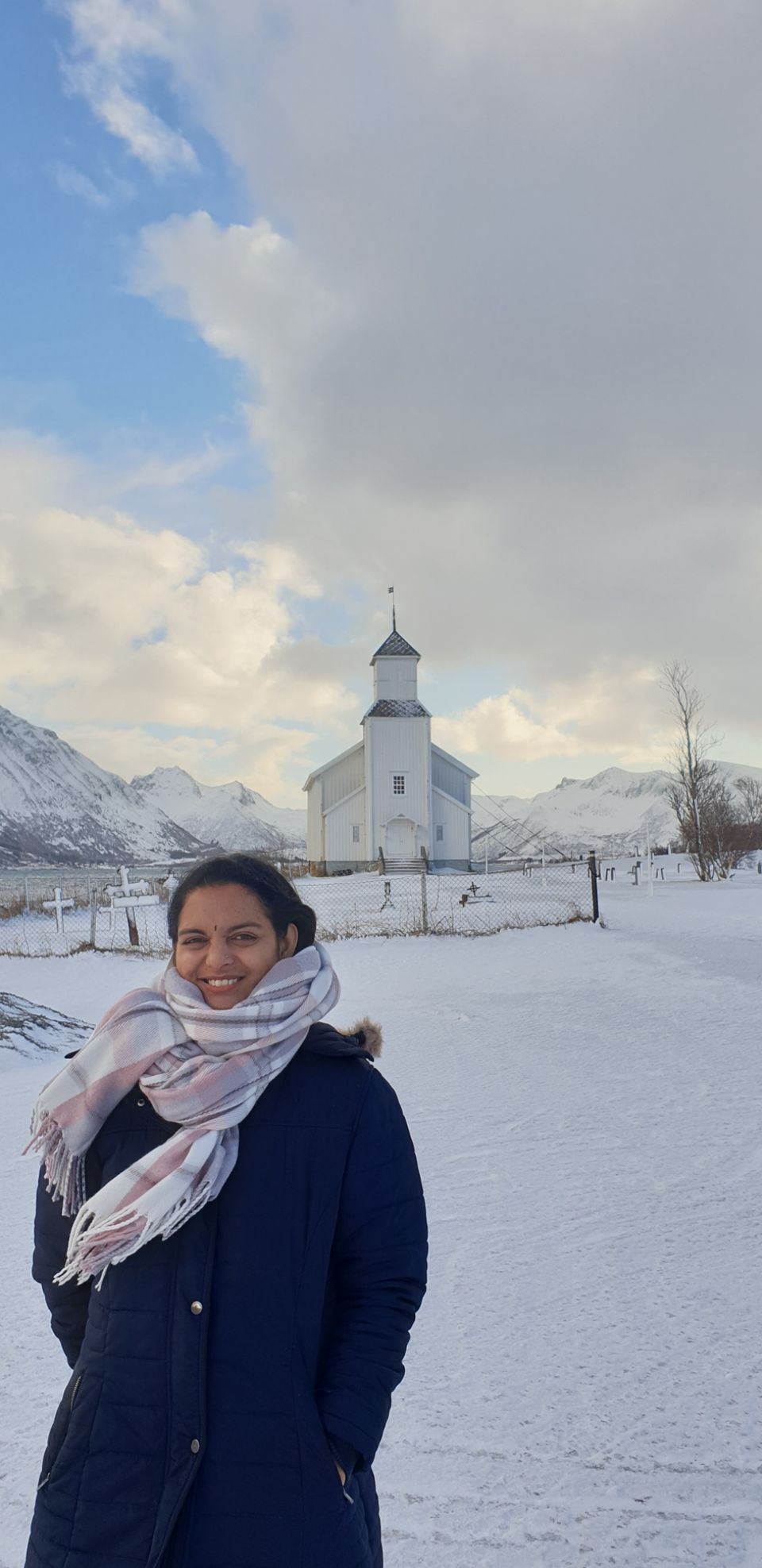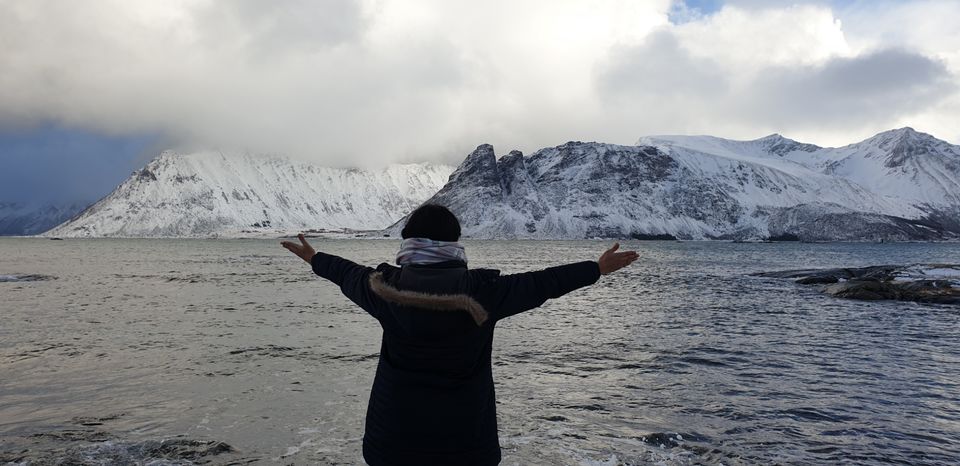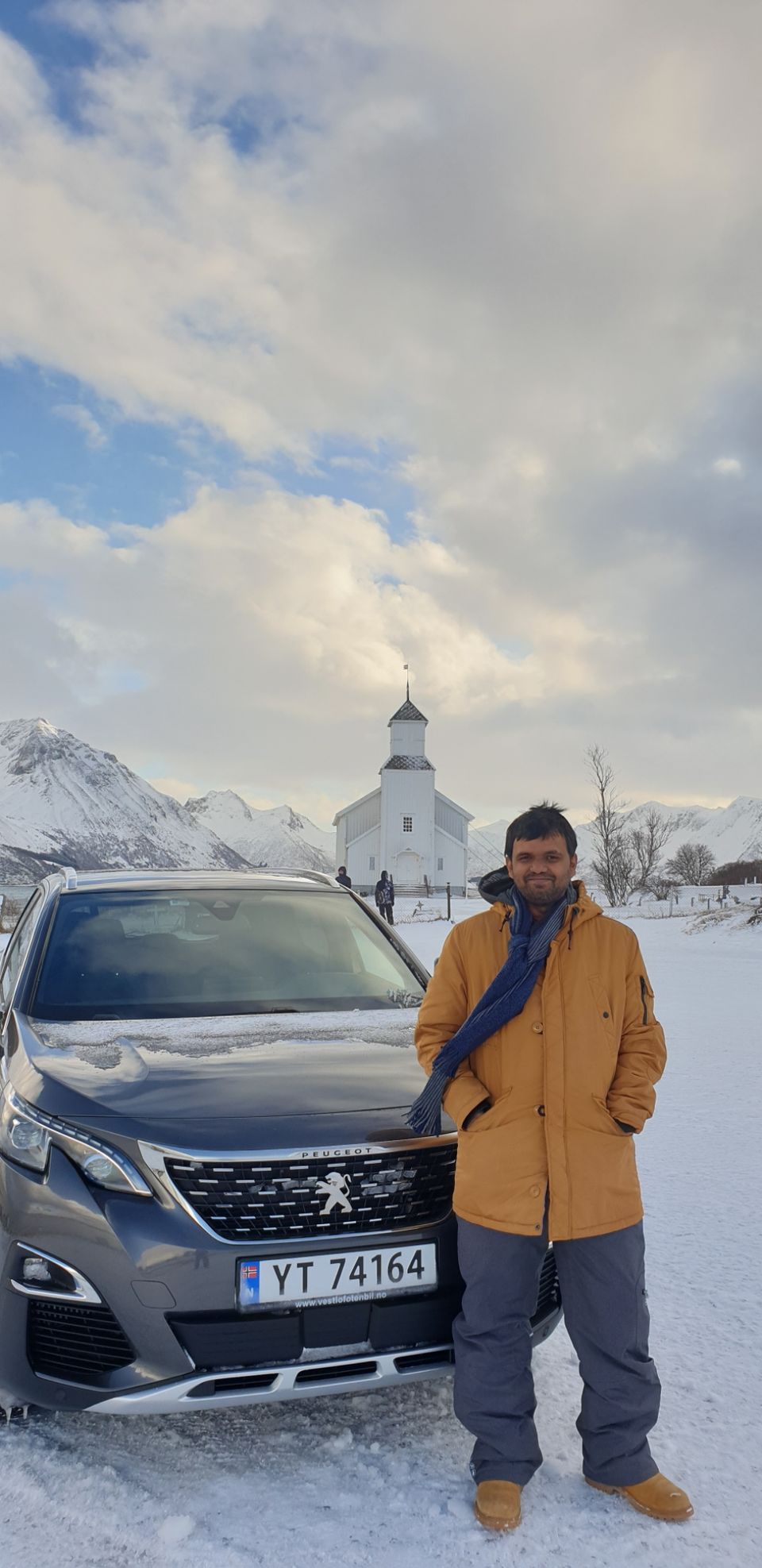 The drive itself was very beautiful. You don't need any specific destination here.
Next stop:
Dan Graham's glass construction with its transparent, reflecting walls has been placed beside the main road that runs through the arm-like geographical formation of the Lofoten Islands. The sculpture seems to be present not primarily as something material, but rather as something that captures the light and the image of surrounding landscape.
Well,the scenery here is also stunning and is perfect spot for some more photos..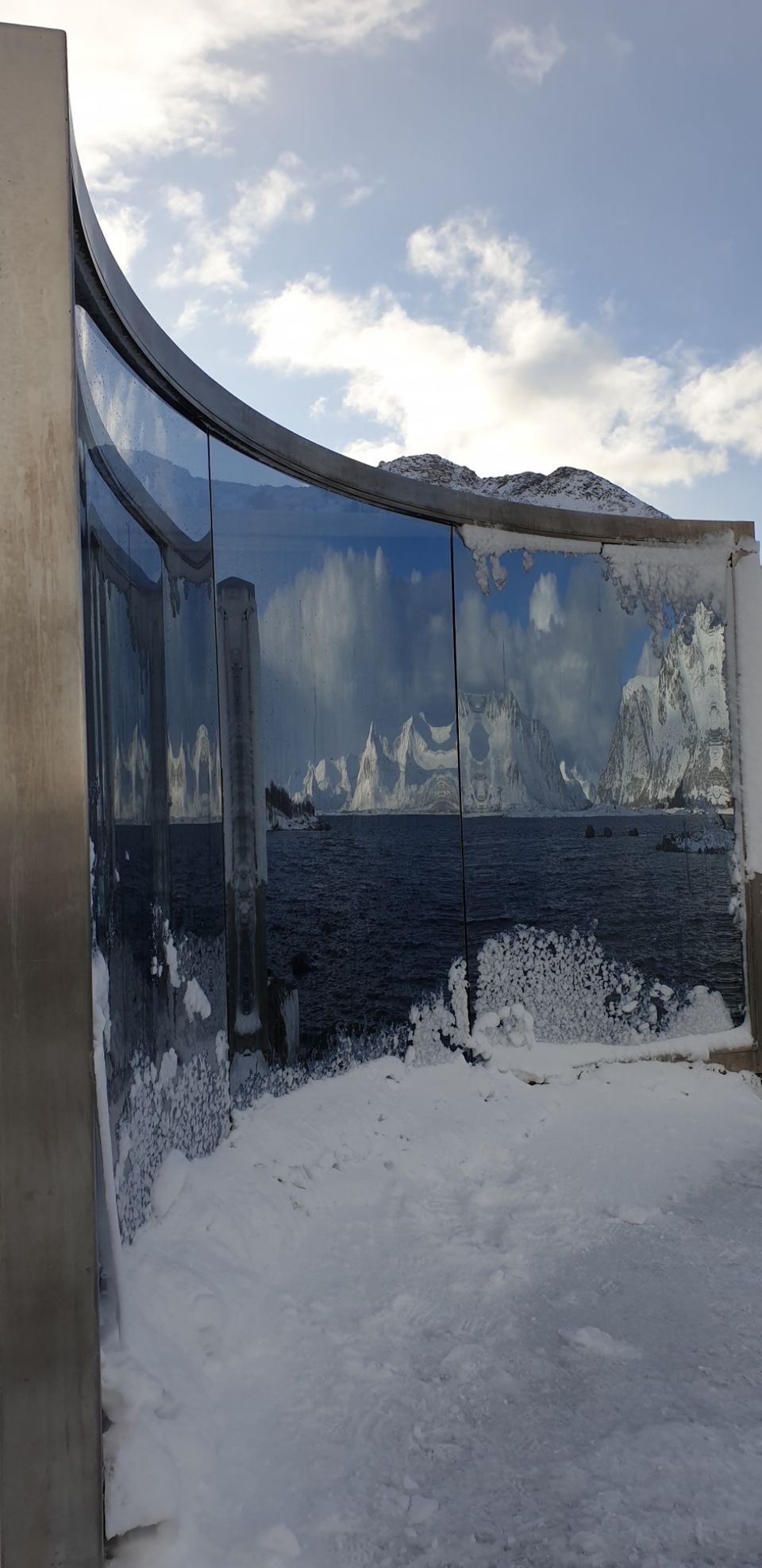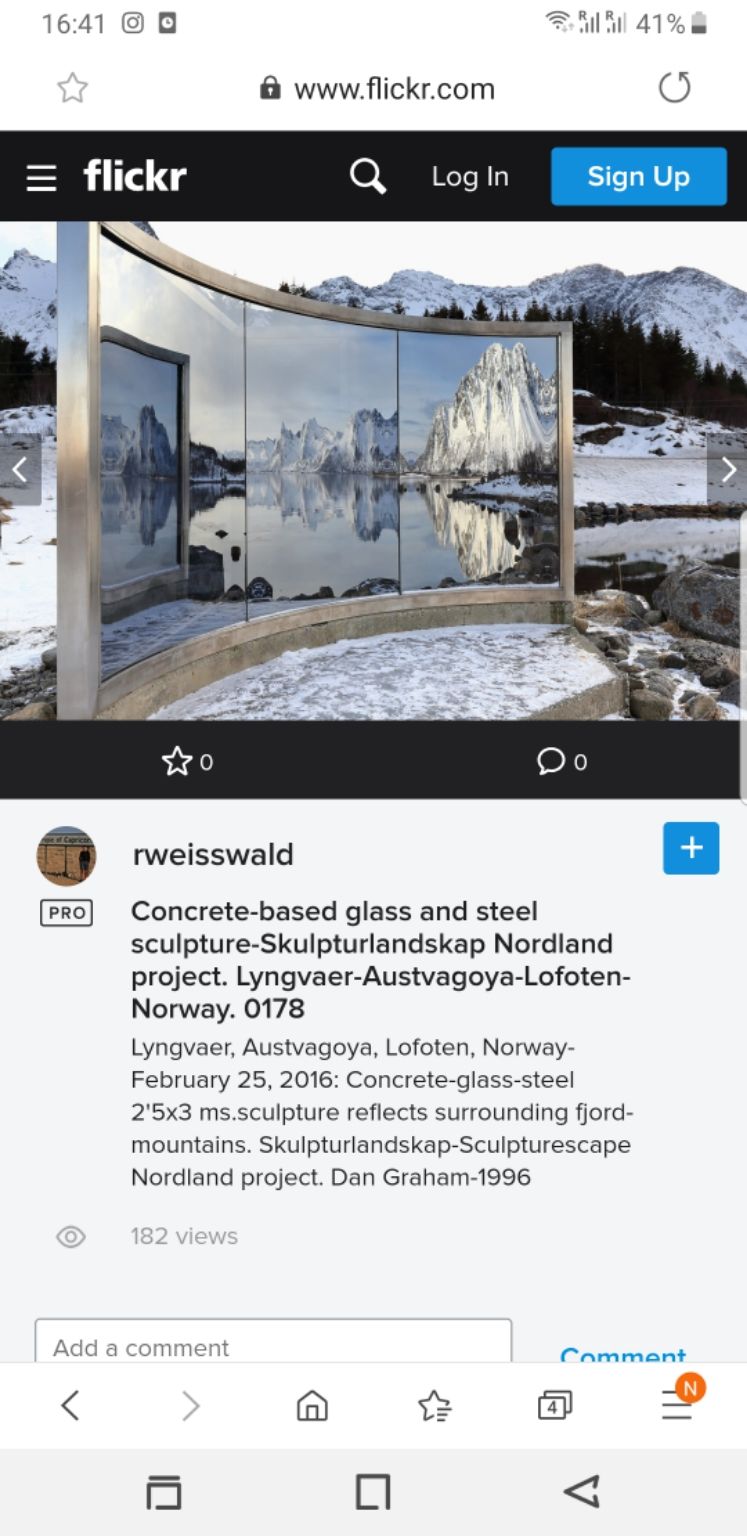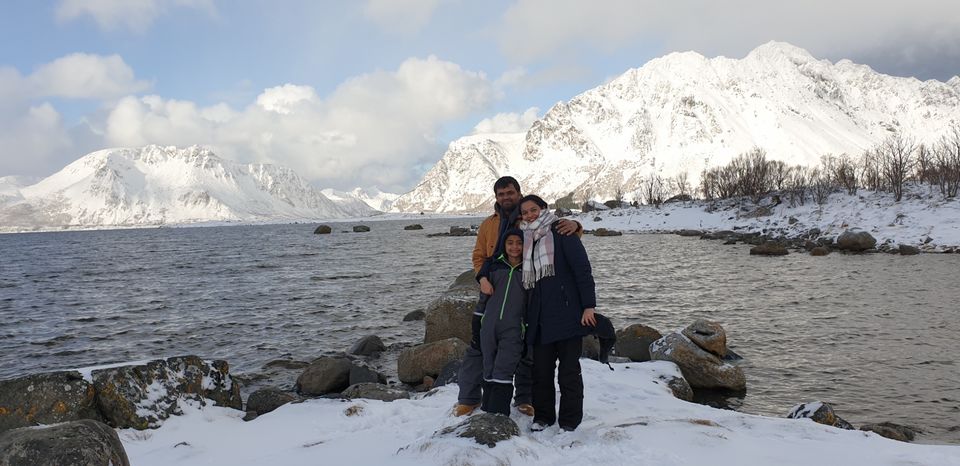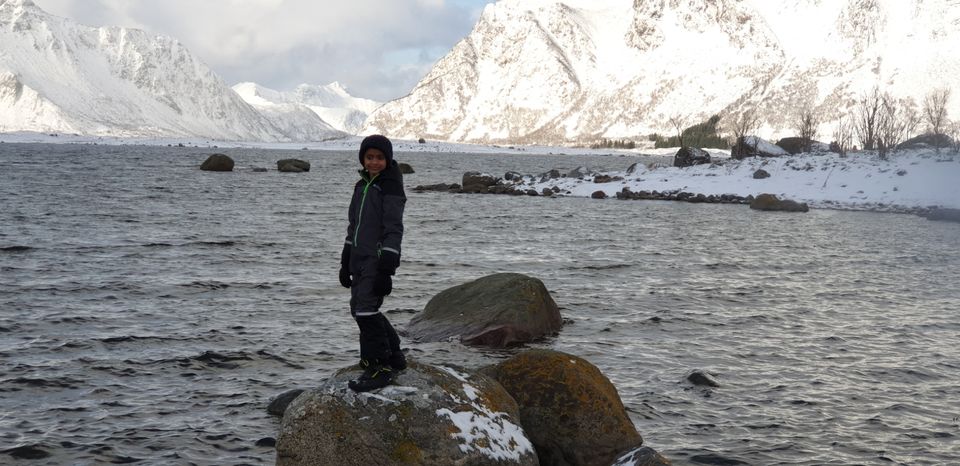 next stop:
Quick lunch stop
Here again a beach, and lots and lots of landscapes.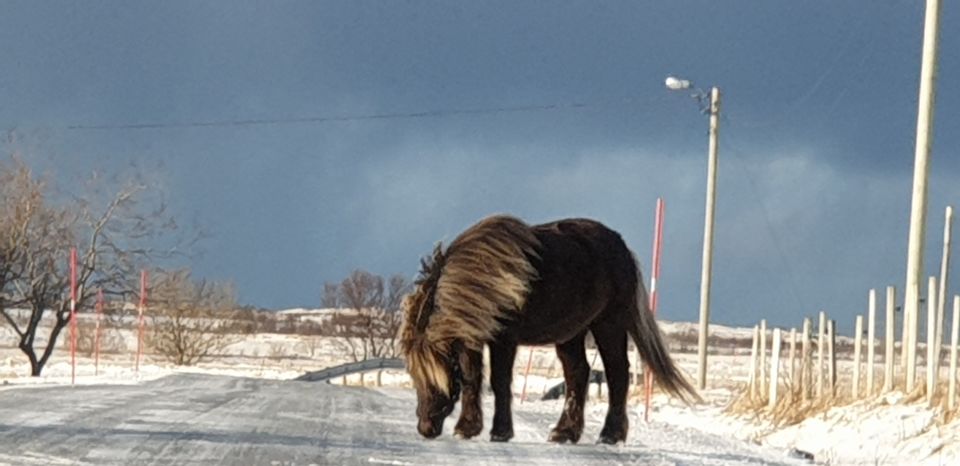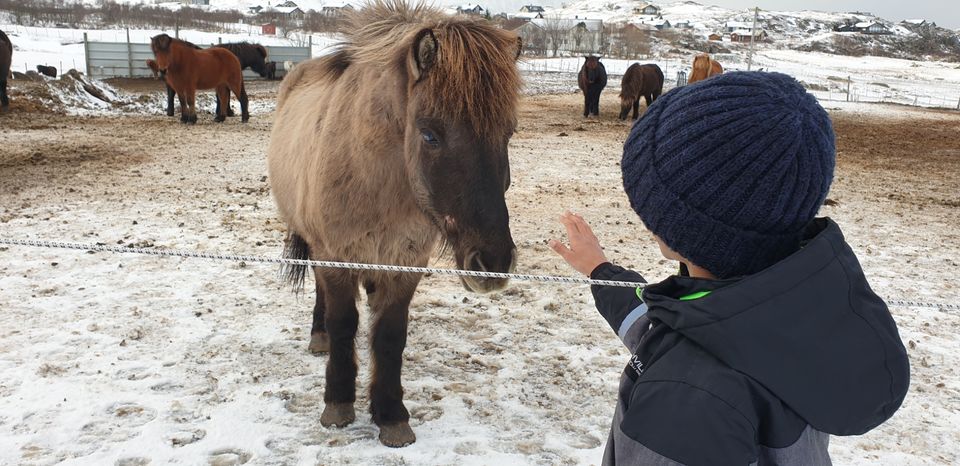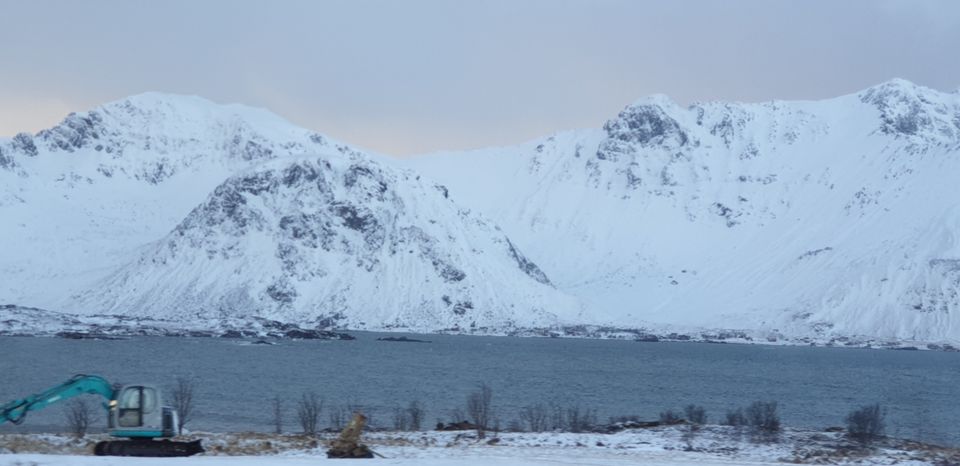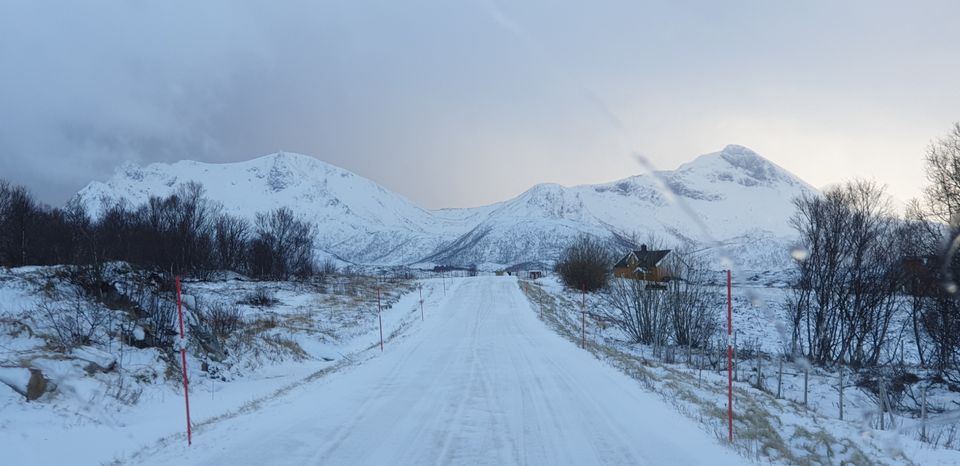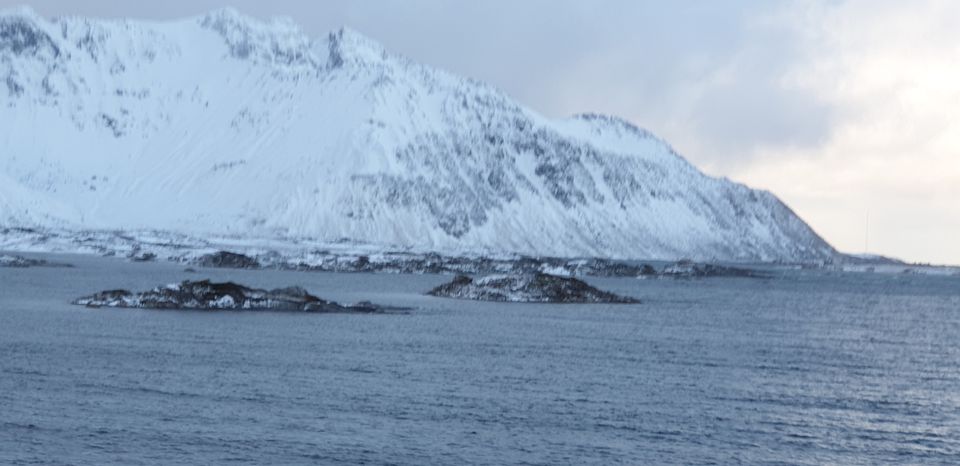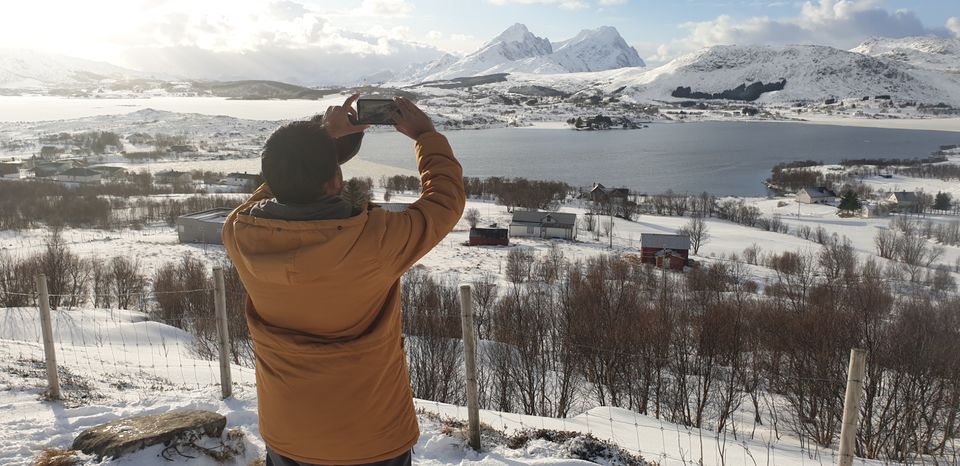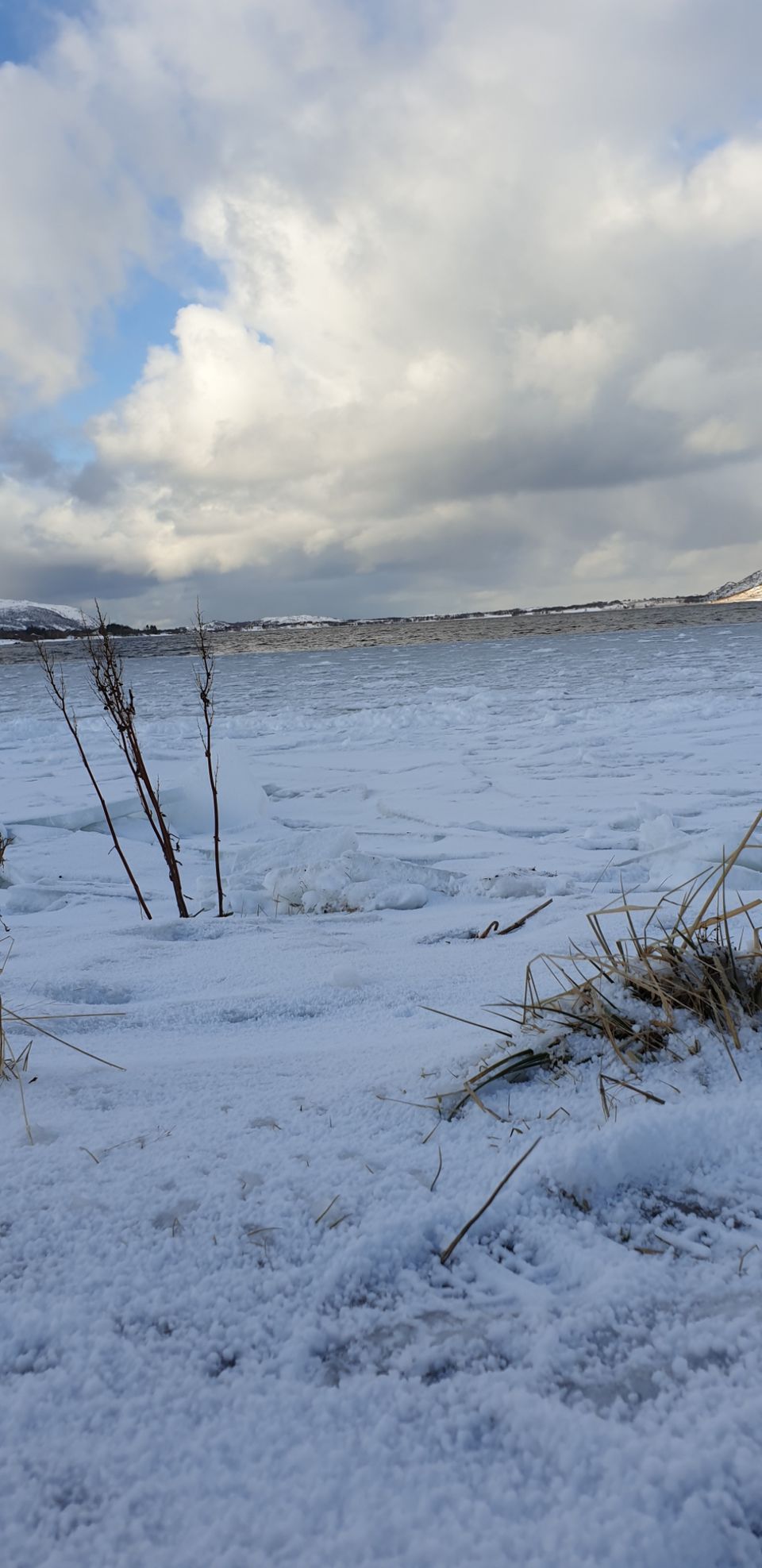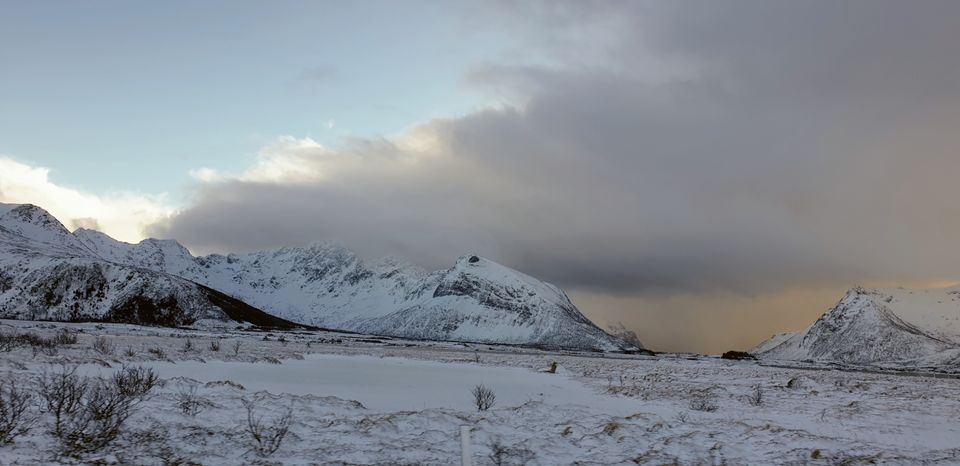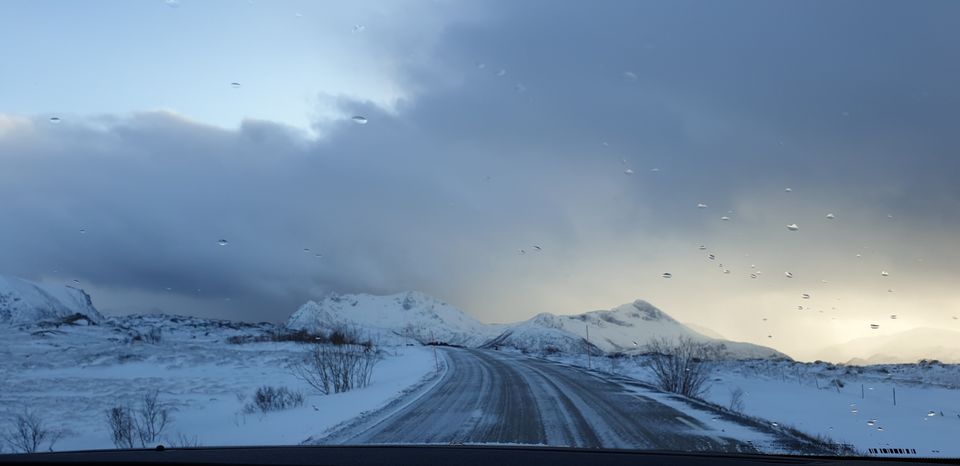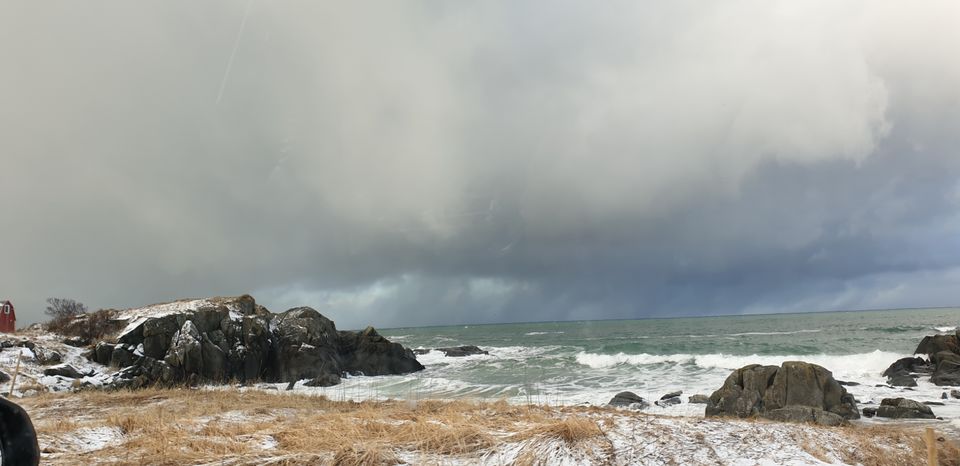 next stop most beautiful, hypnotising...the Haukland beach...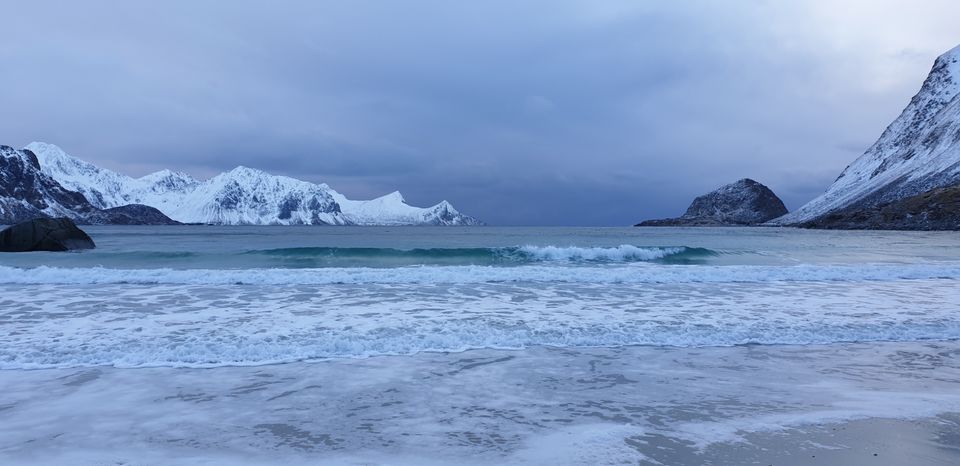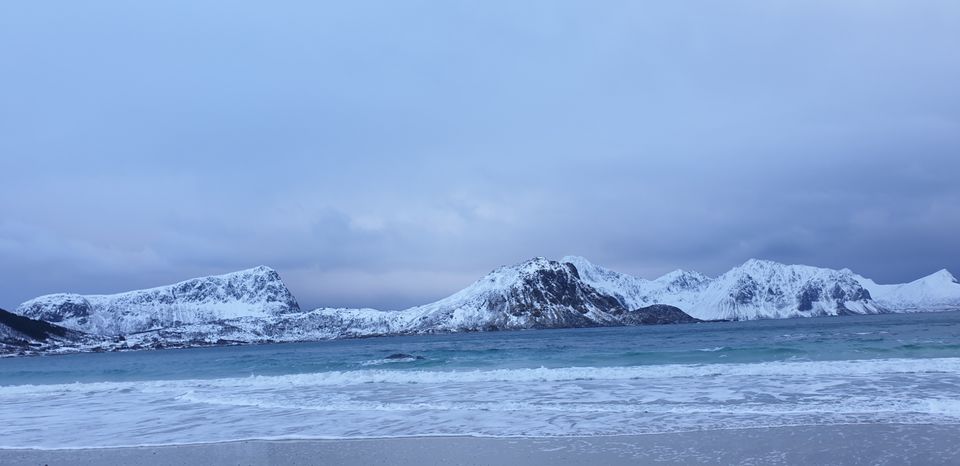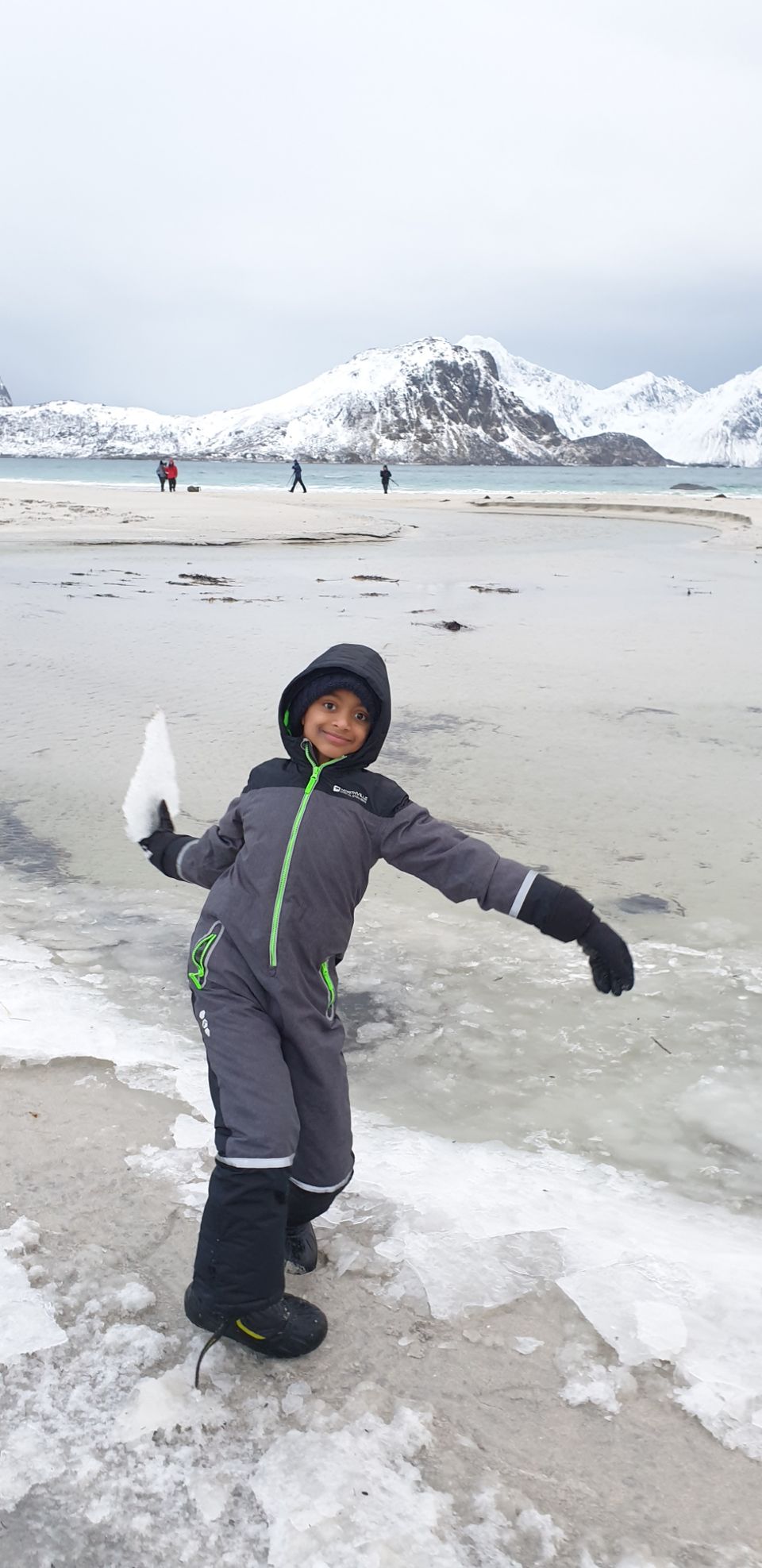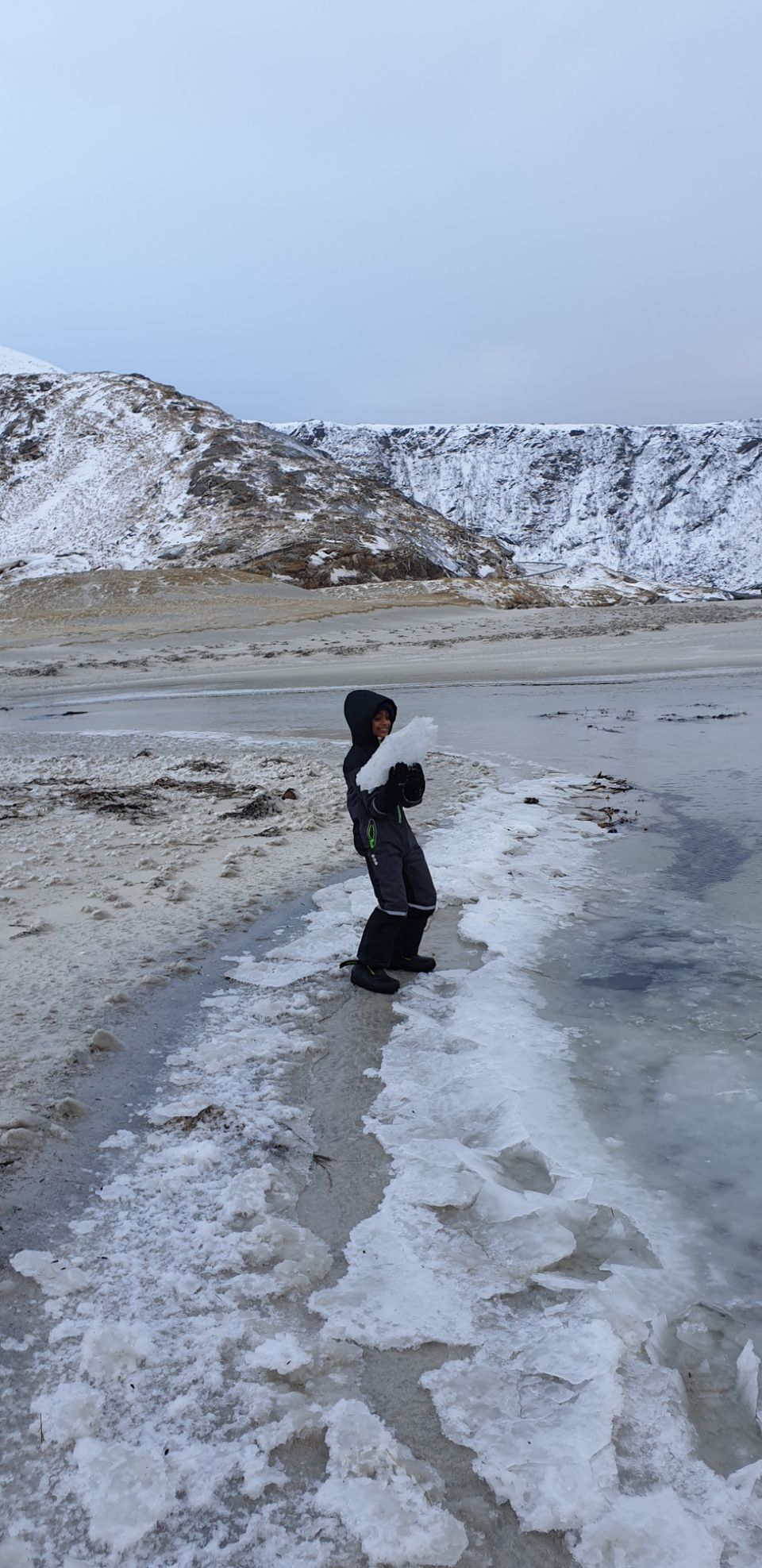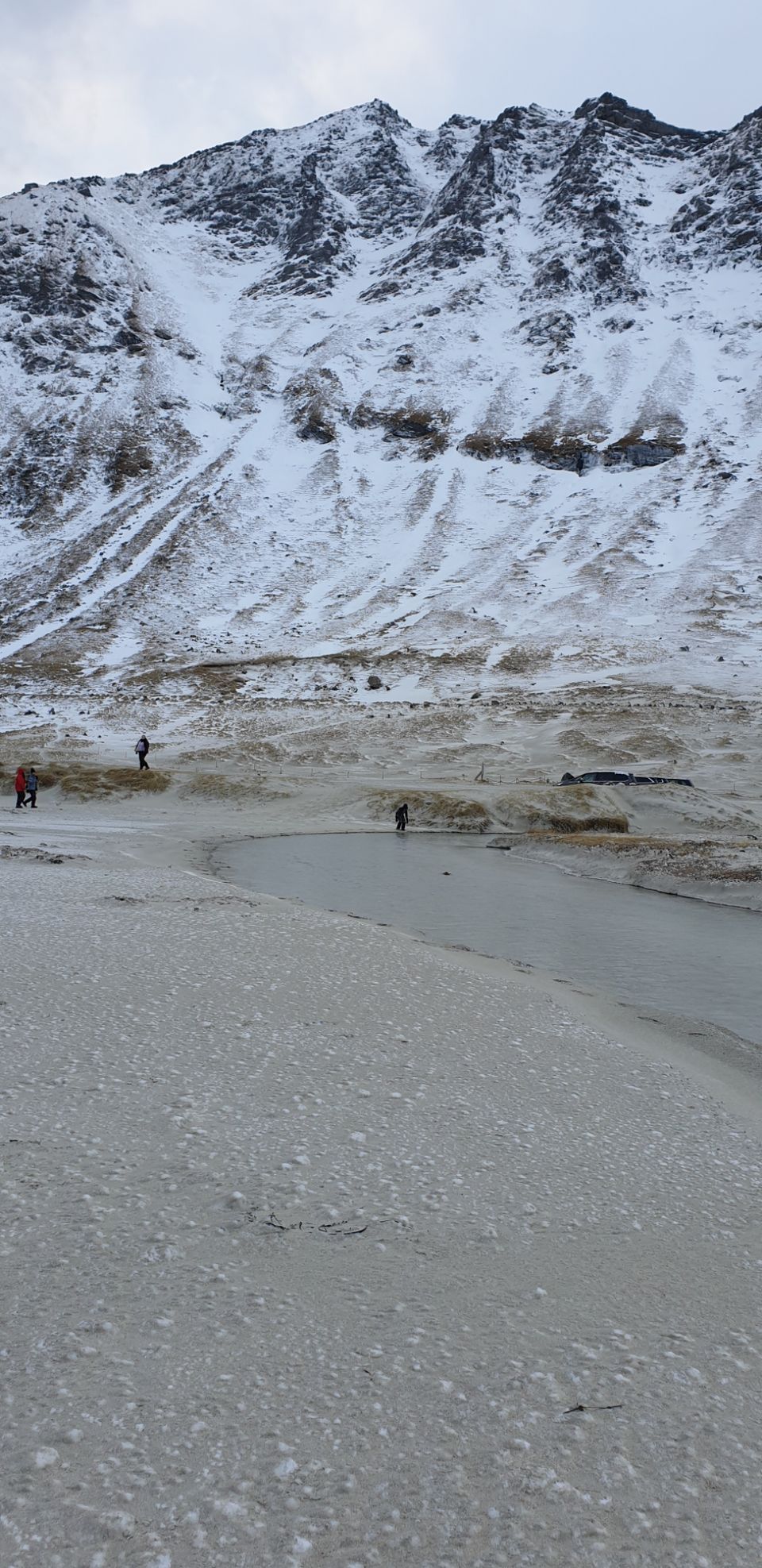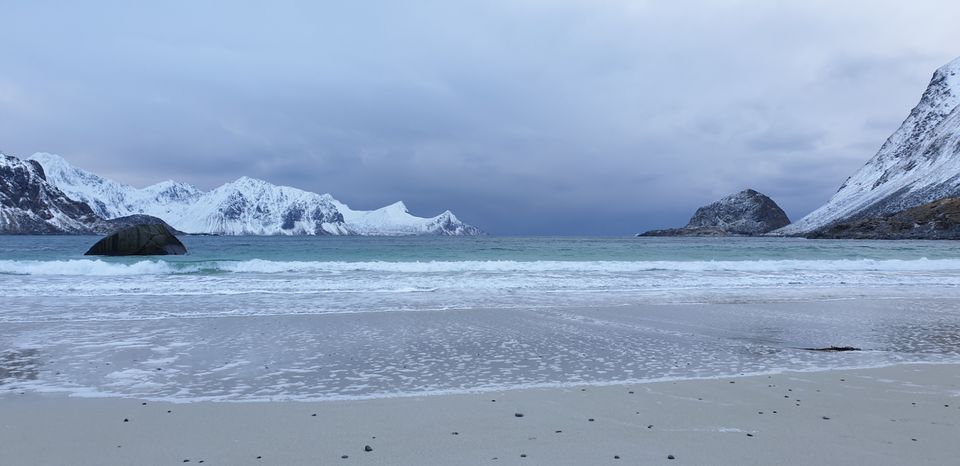 next stop: Uttakleiv beach, romantic beach of lofoten...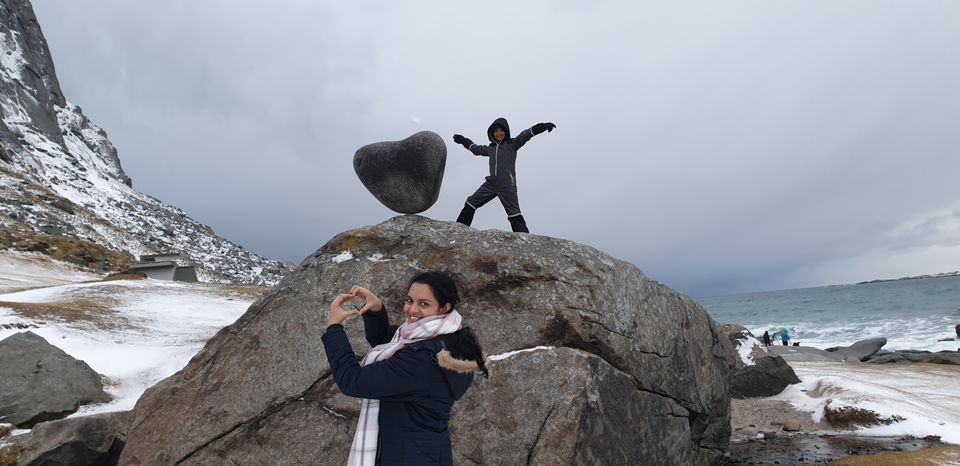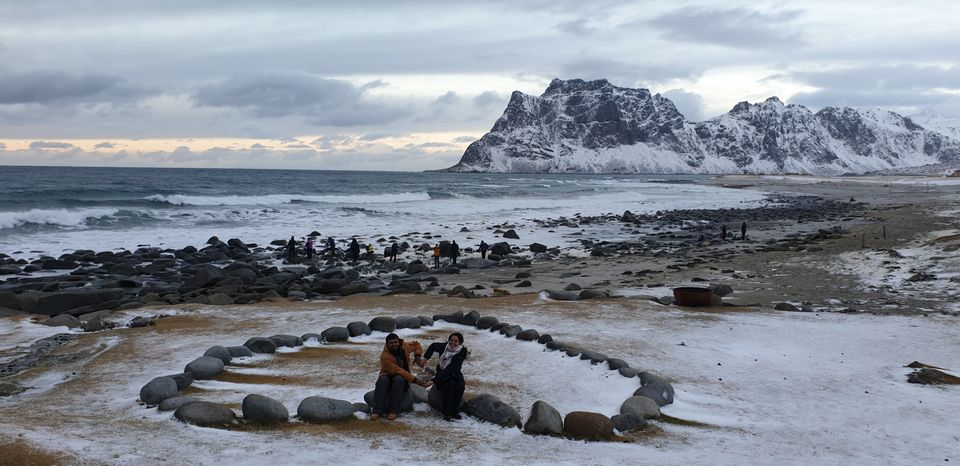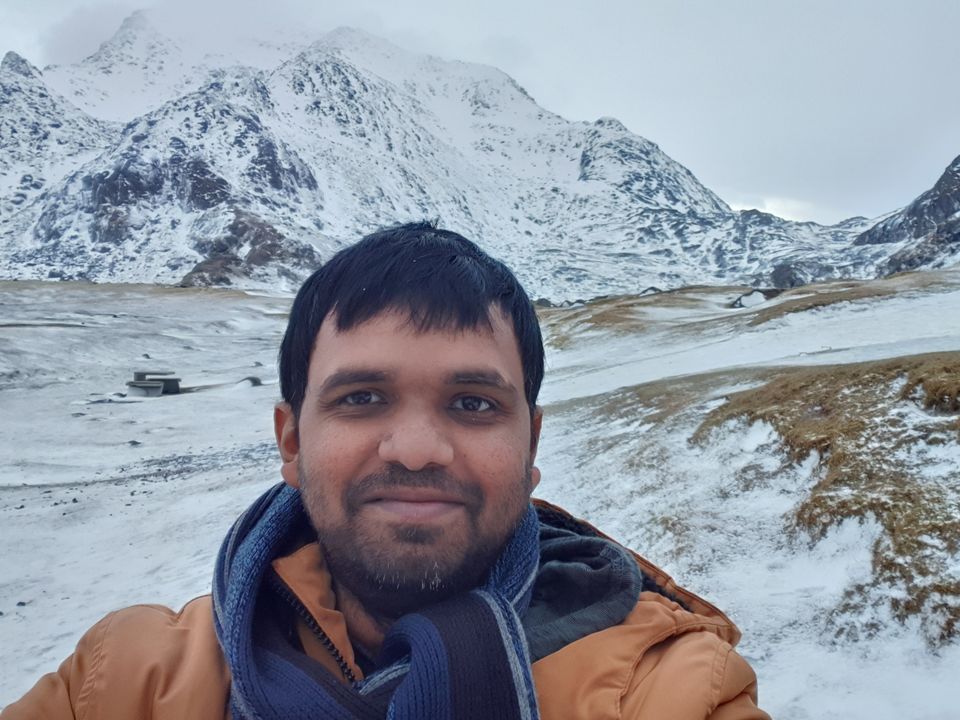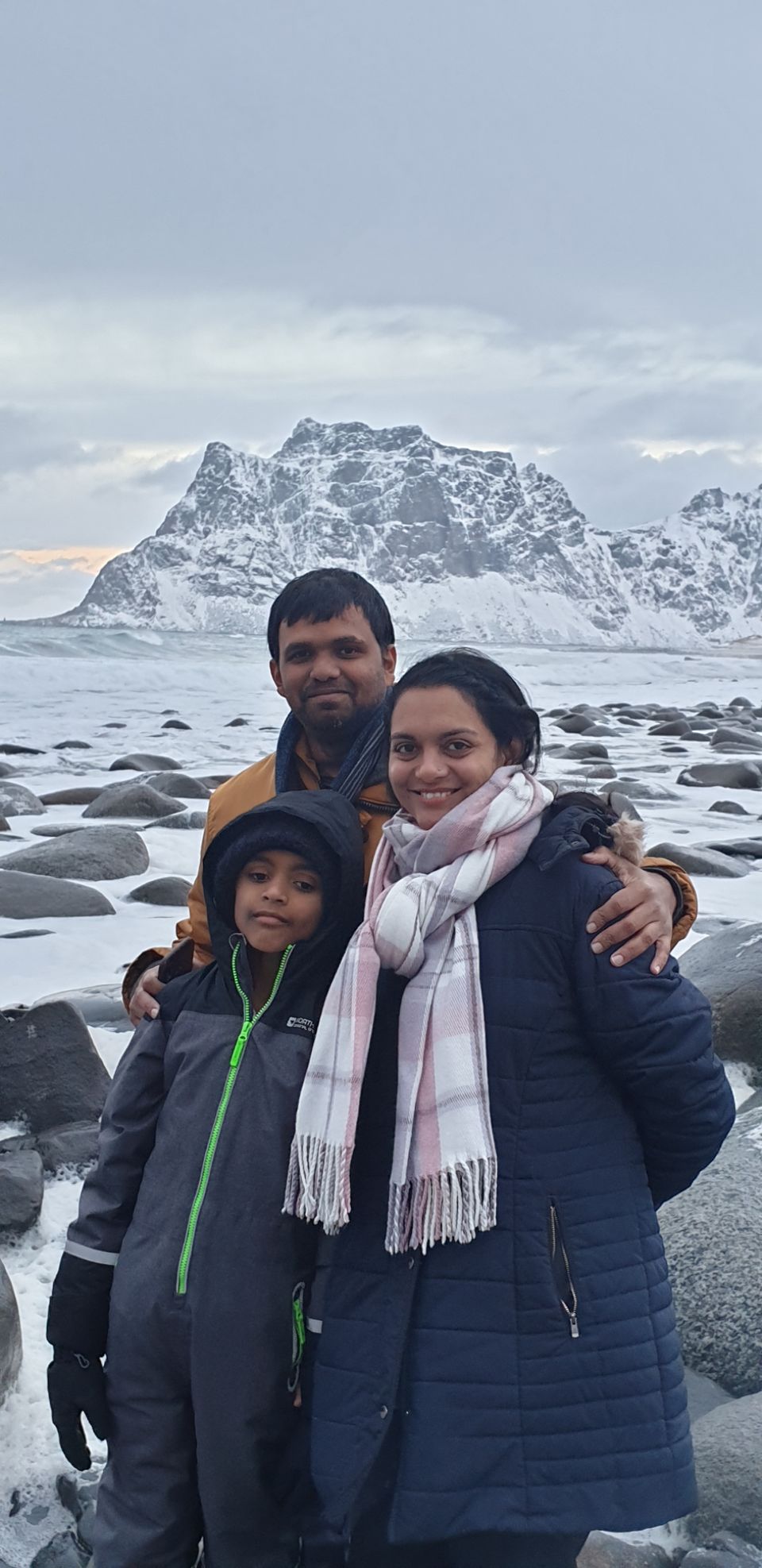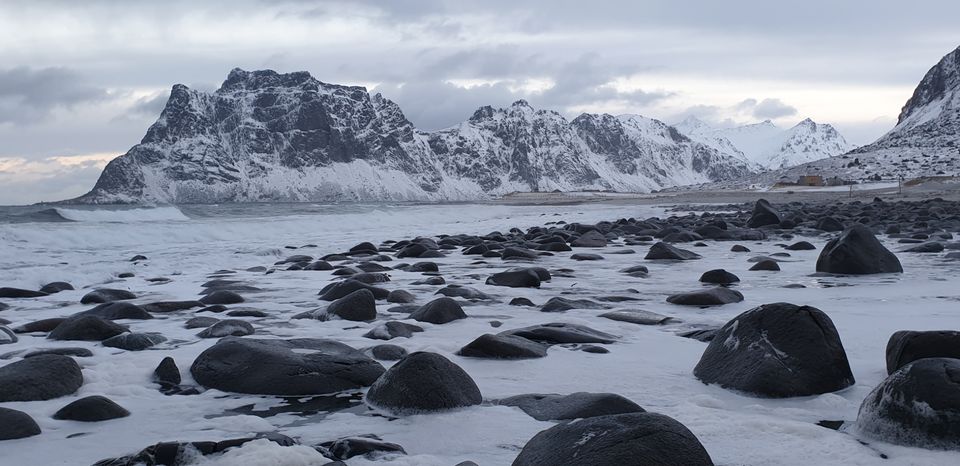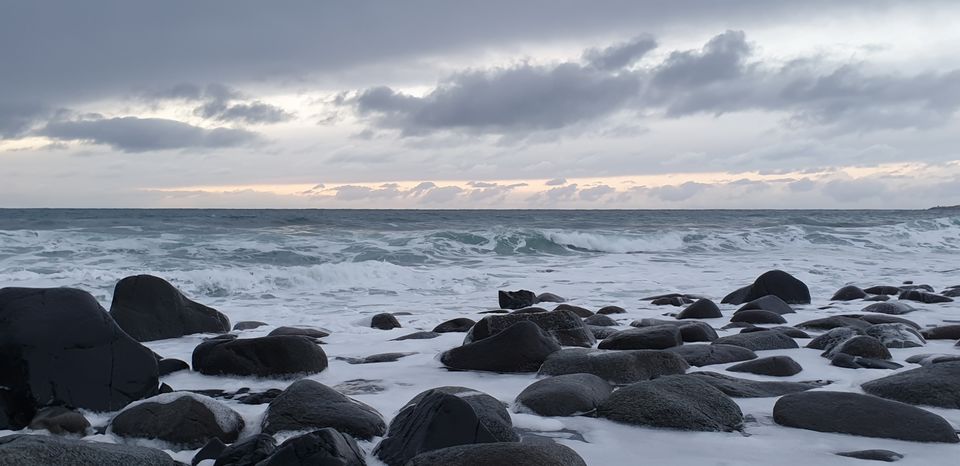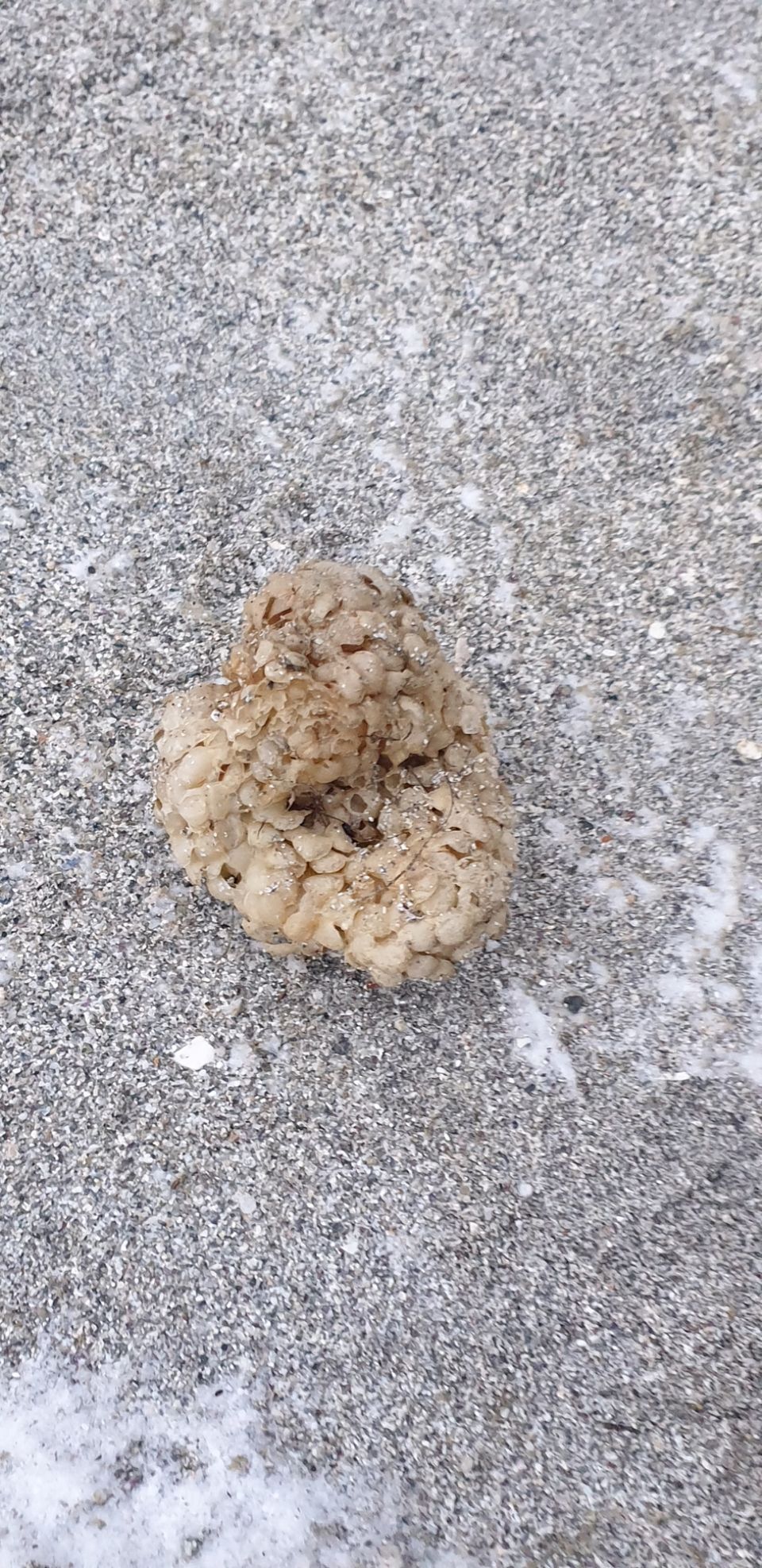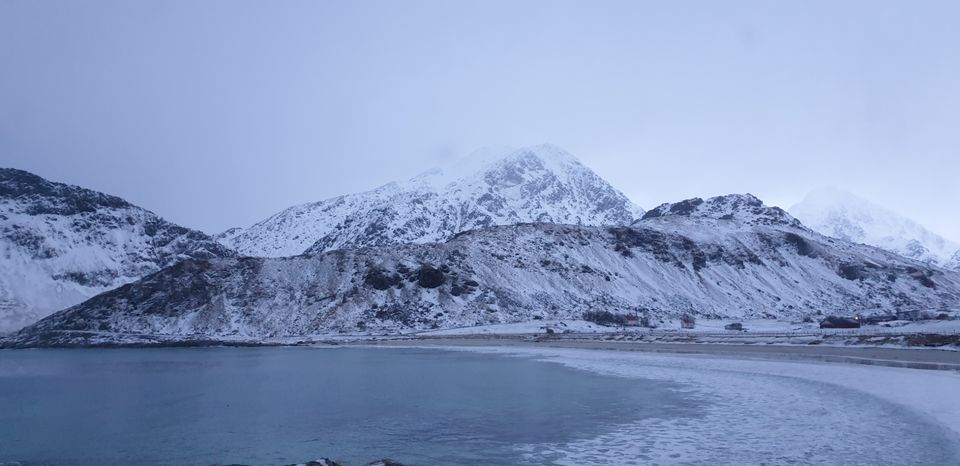 we stayed this night in Ballstad Soldiden Brygge.
Very nice apartment Rorbu with stunning views.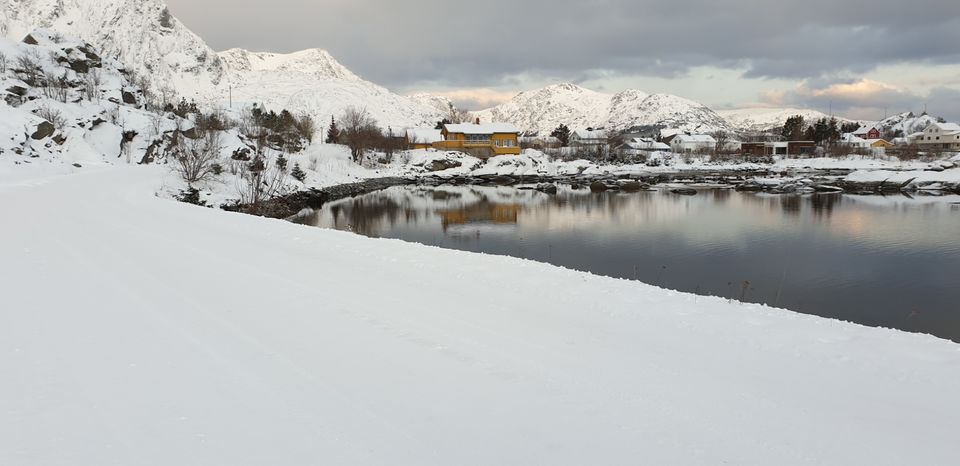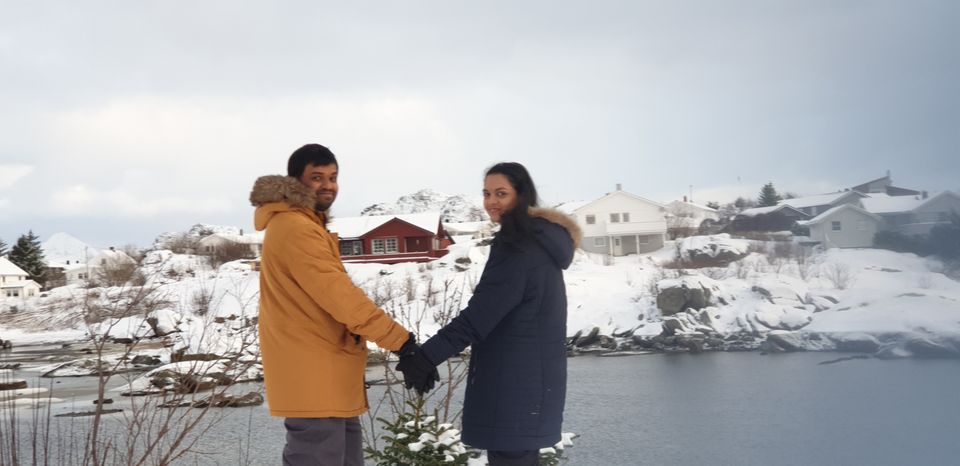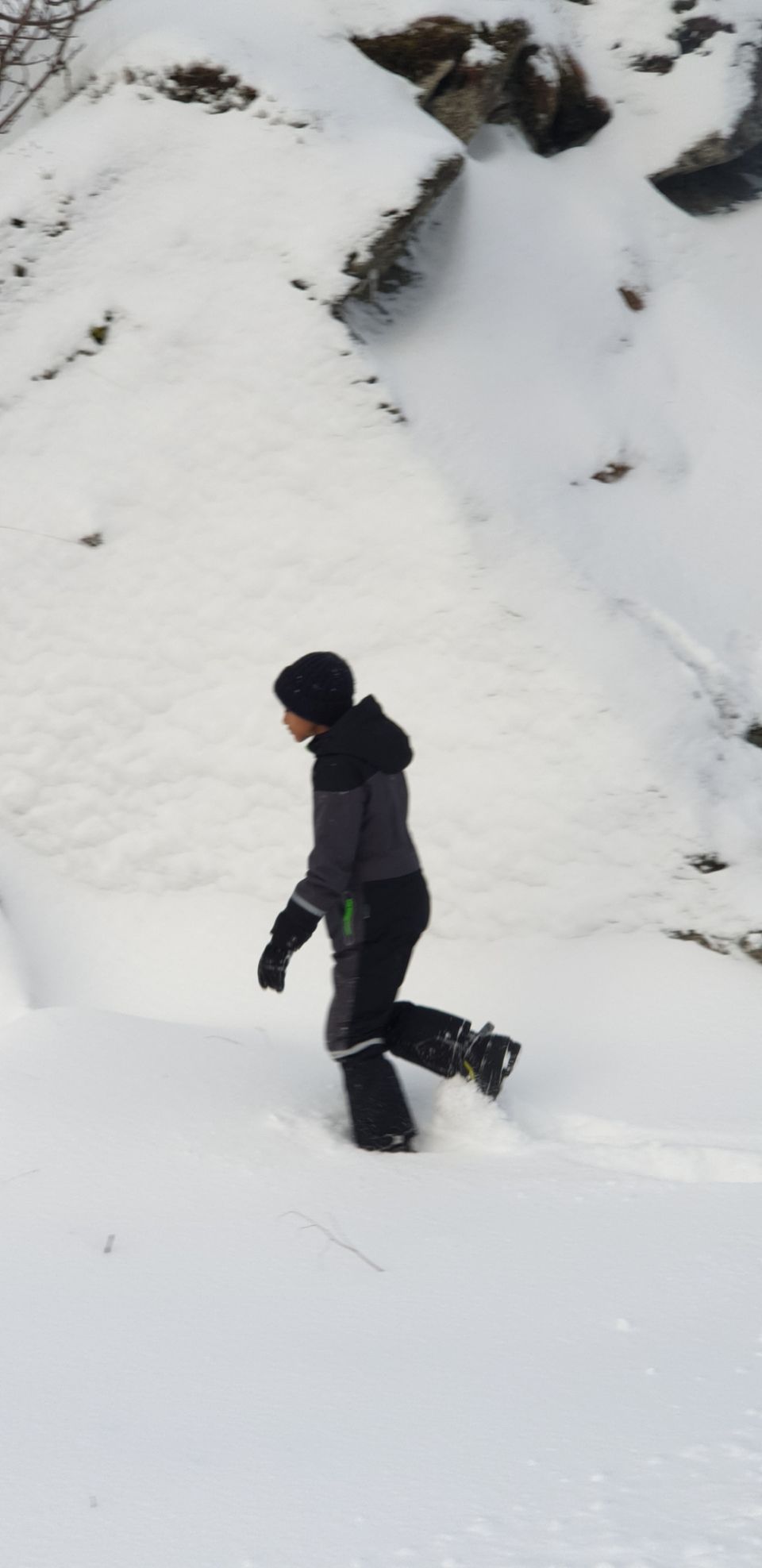 We missed the surfers beach, the Unstad beach since it was closed probably due to movie shooting.
This is how arctic surfing beach looks and feels as per one Instagram traveller,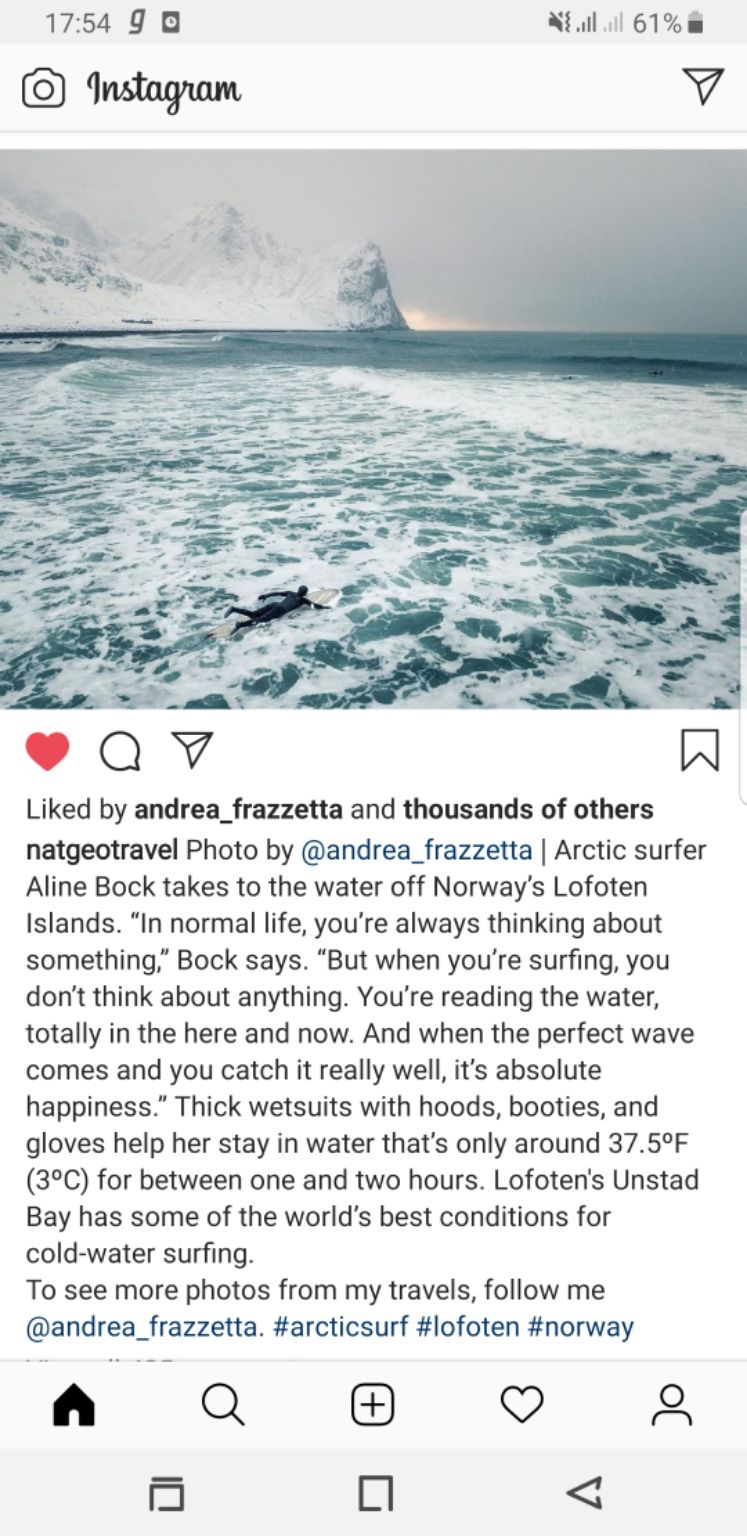 After heavy breakfast, we started again. Today is the day for exploring most famous fishing villages of lofoten, Hamnoy, Sakrisoy, Reine and the southmost Å. We explored Vik, Nusfjord (only road since the village was closed due to private event), Flakstad bridges and Ramberg beach.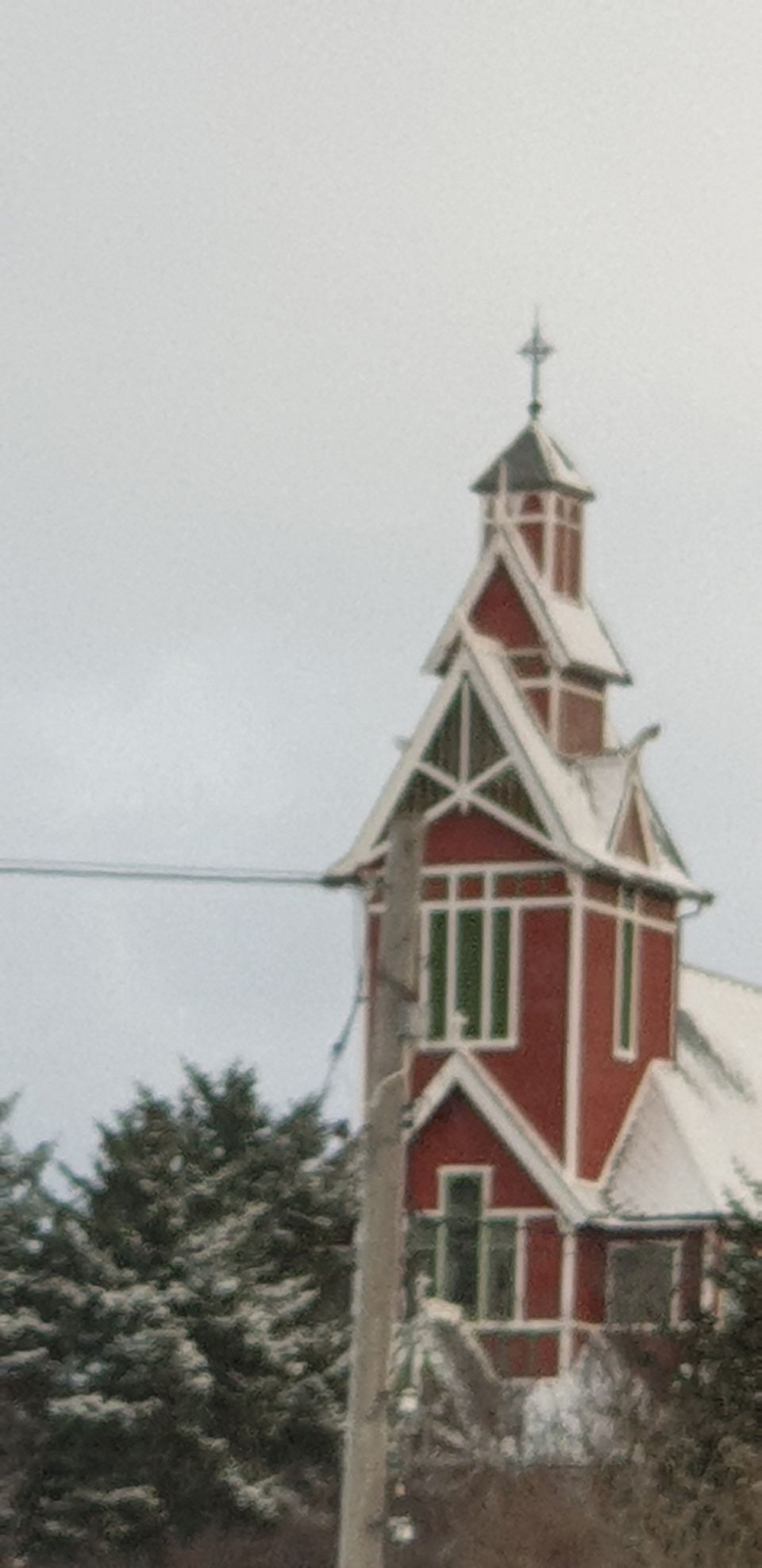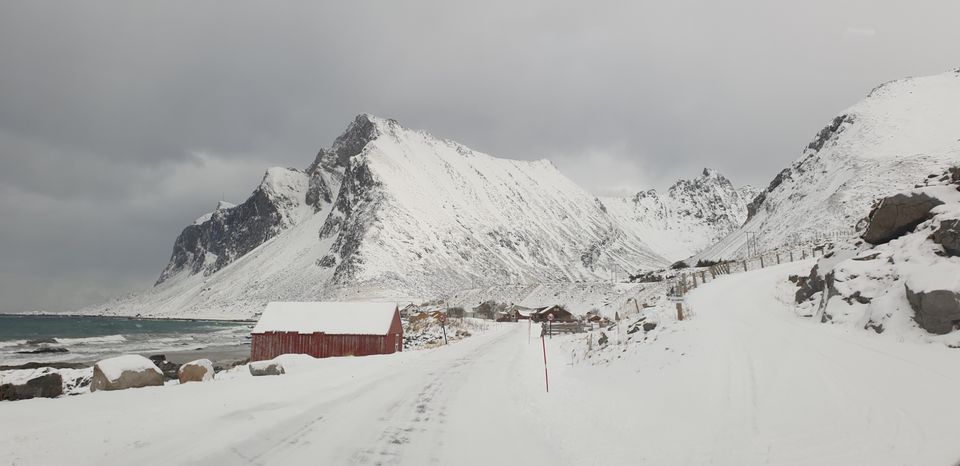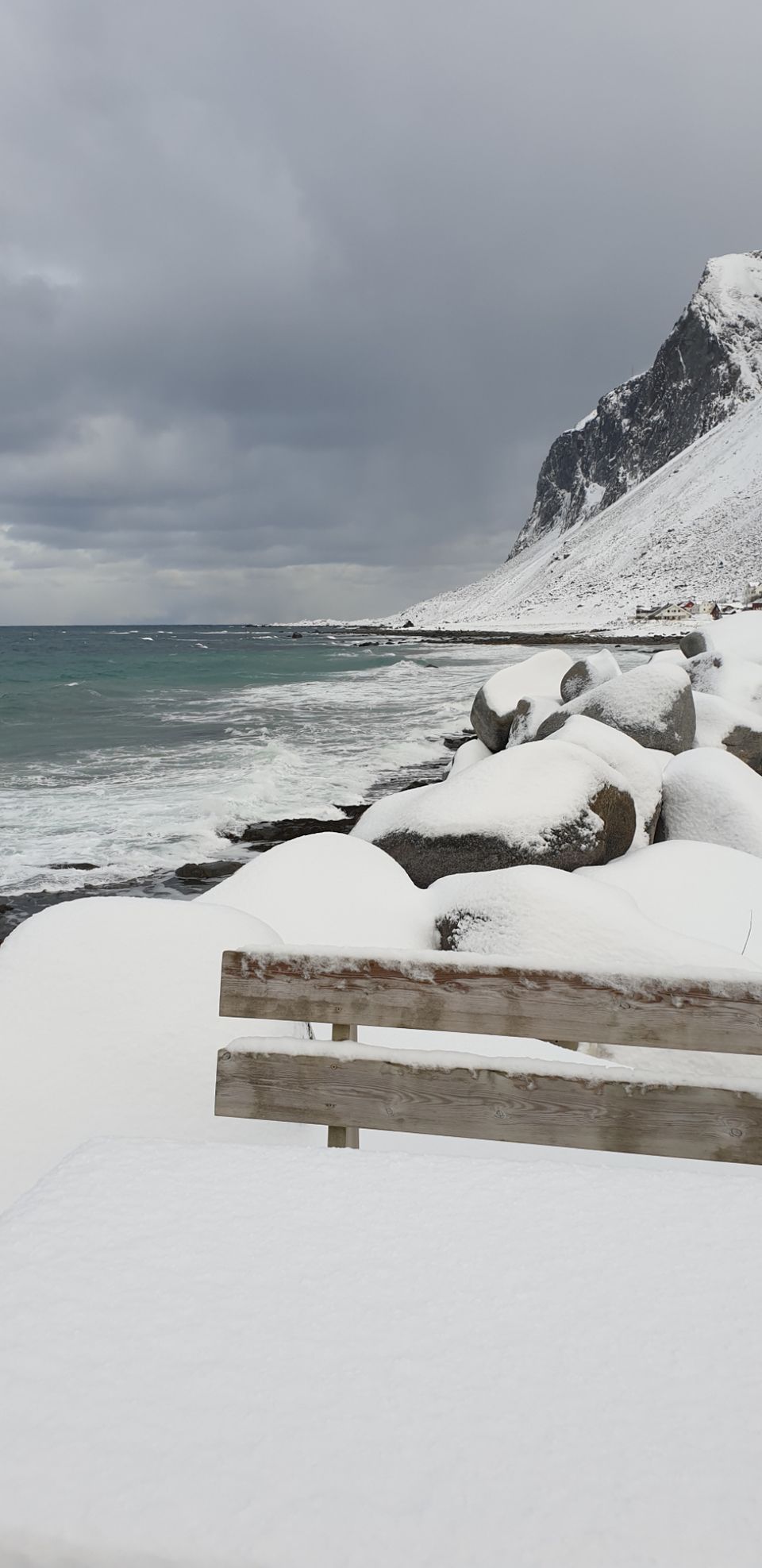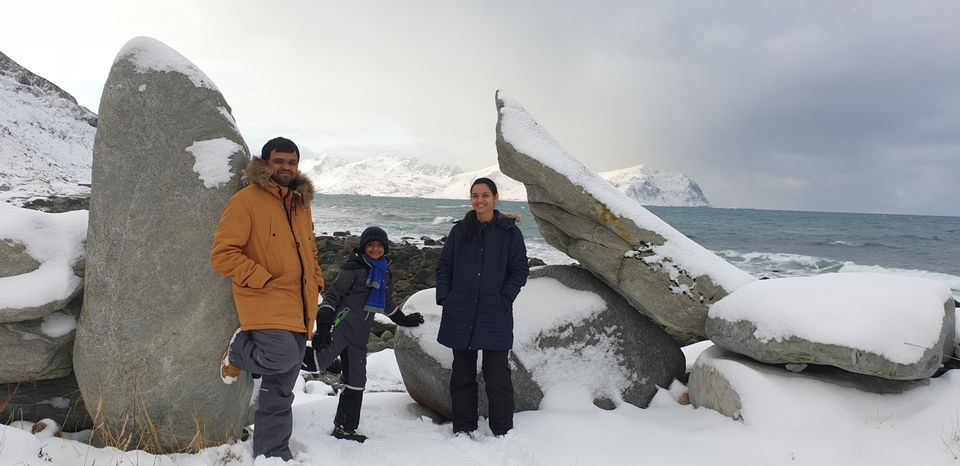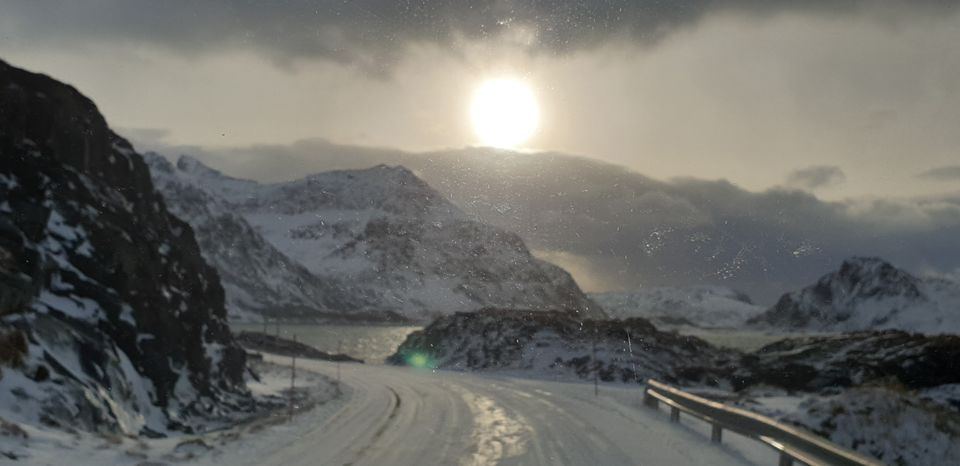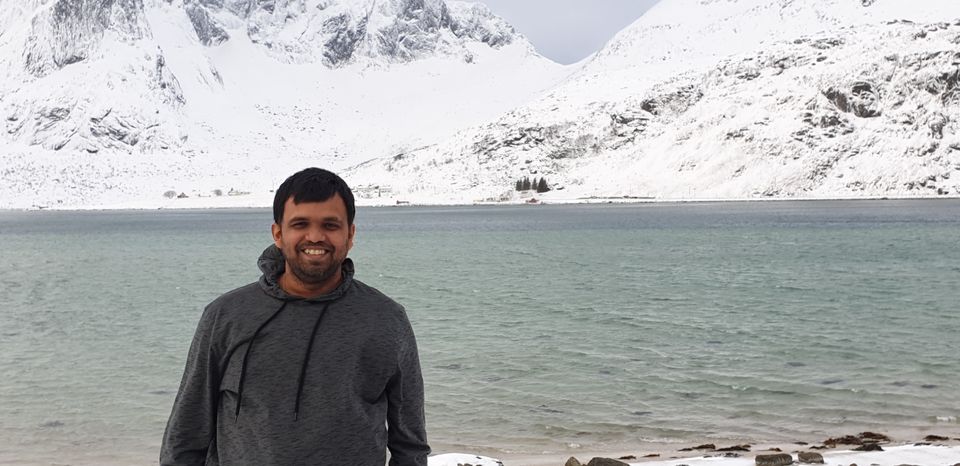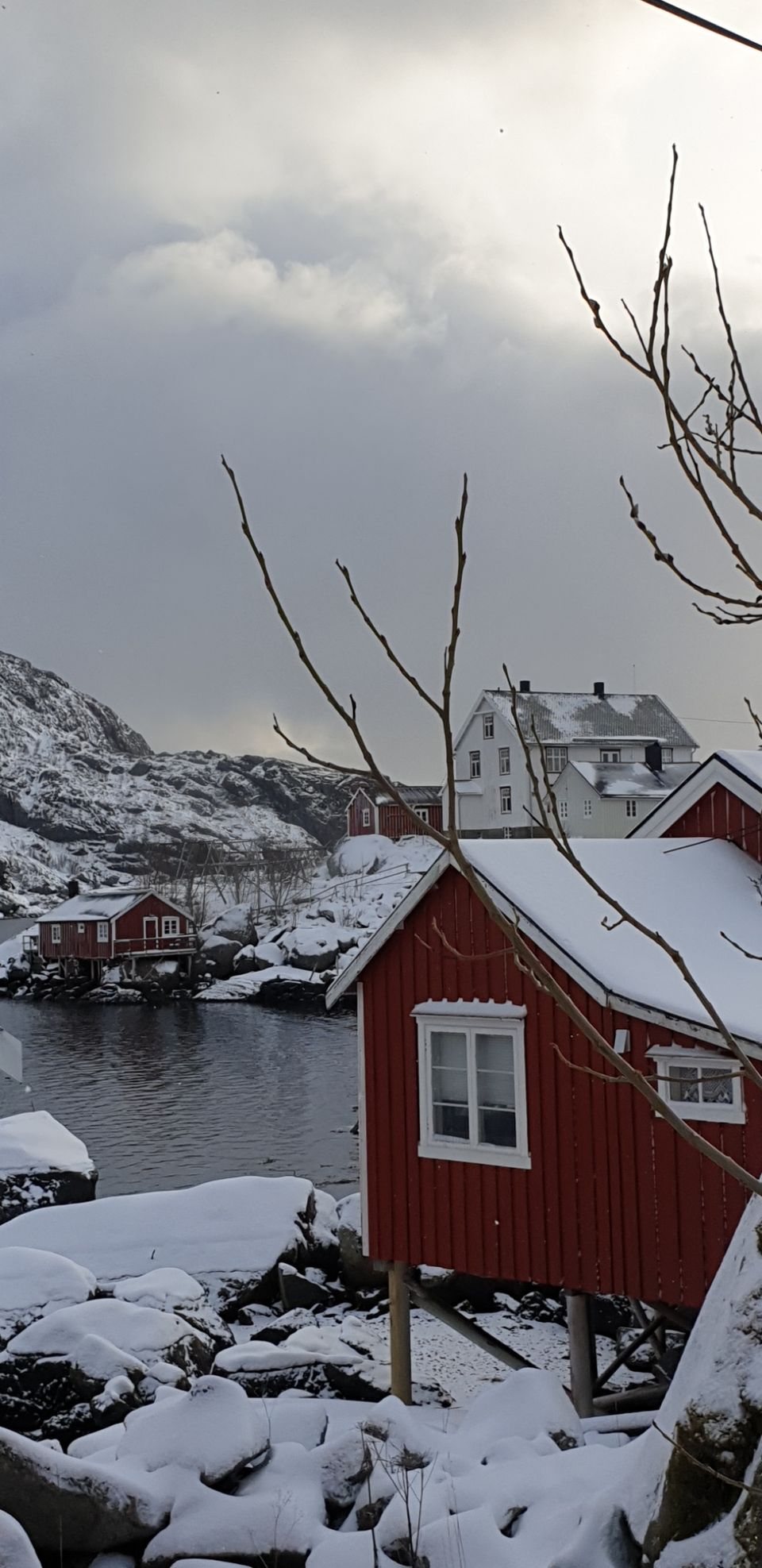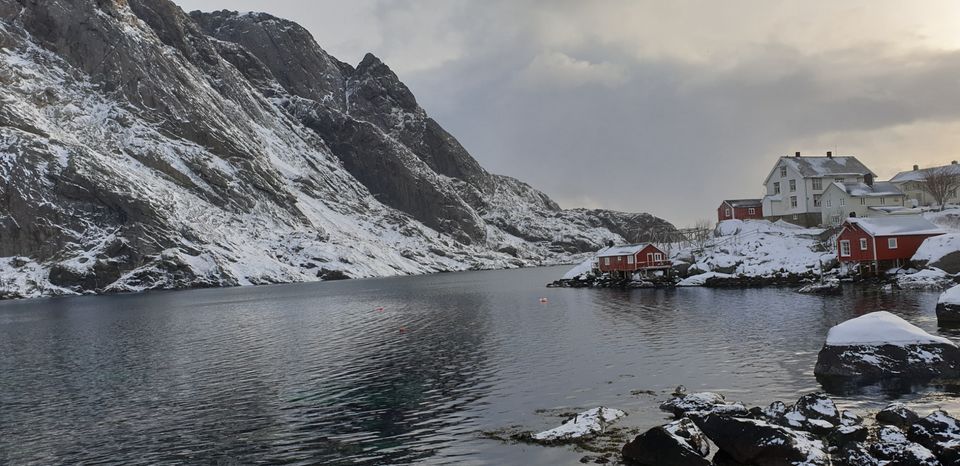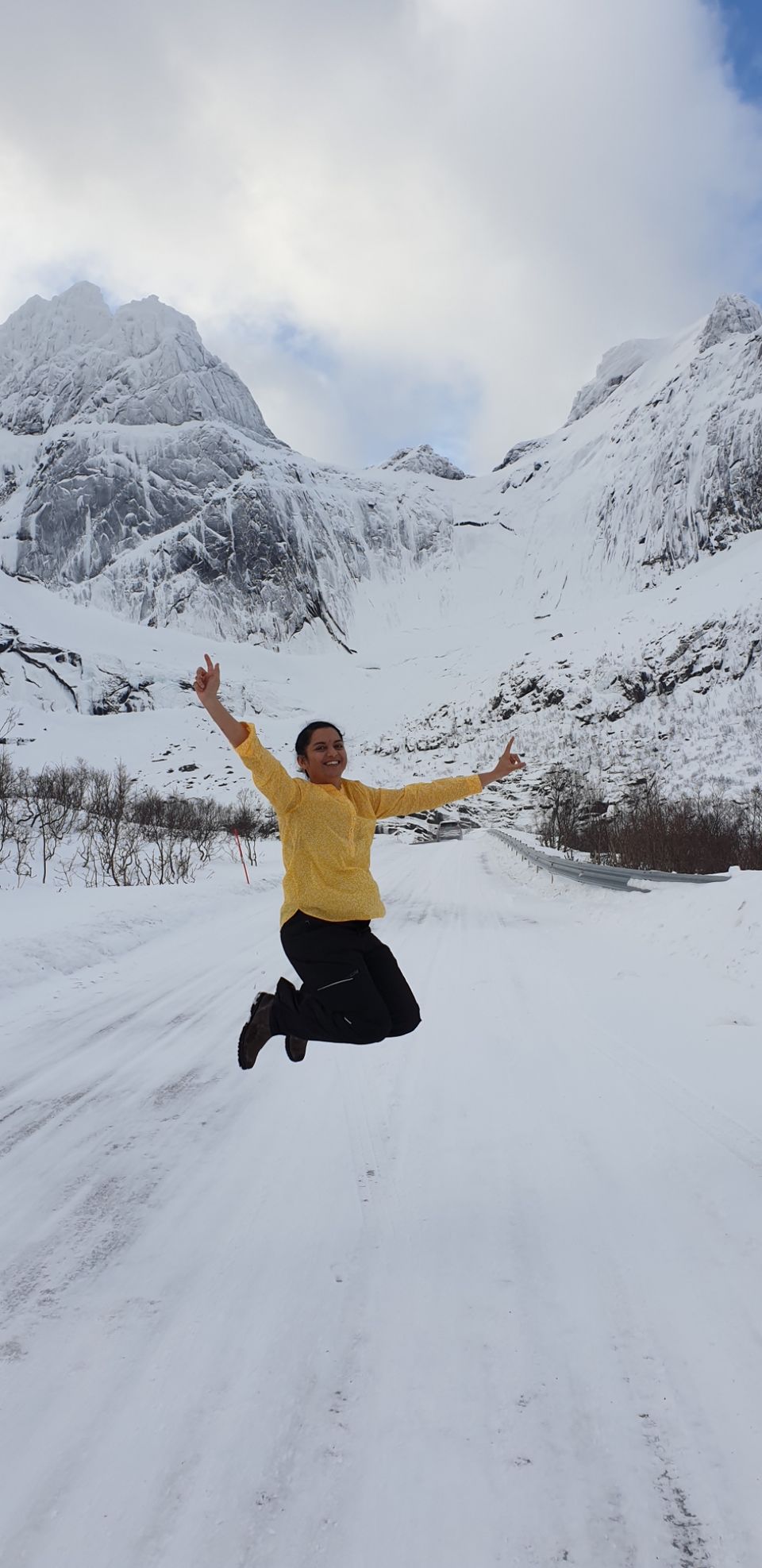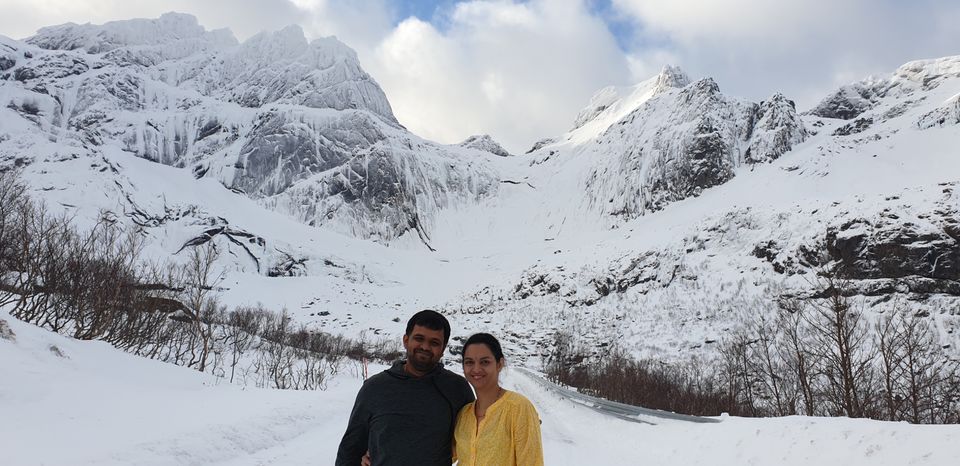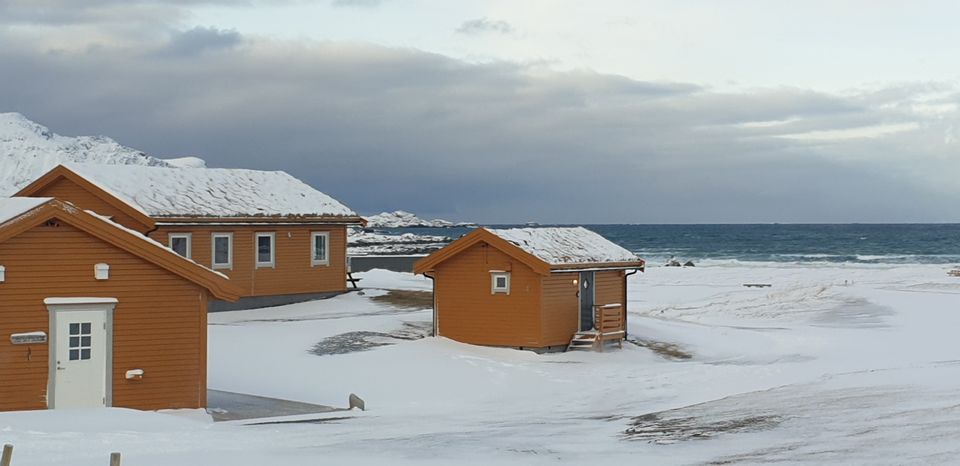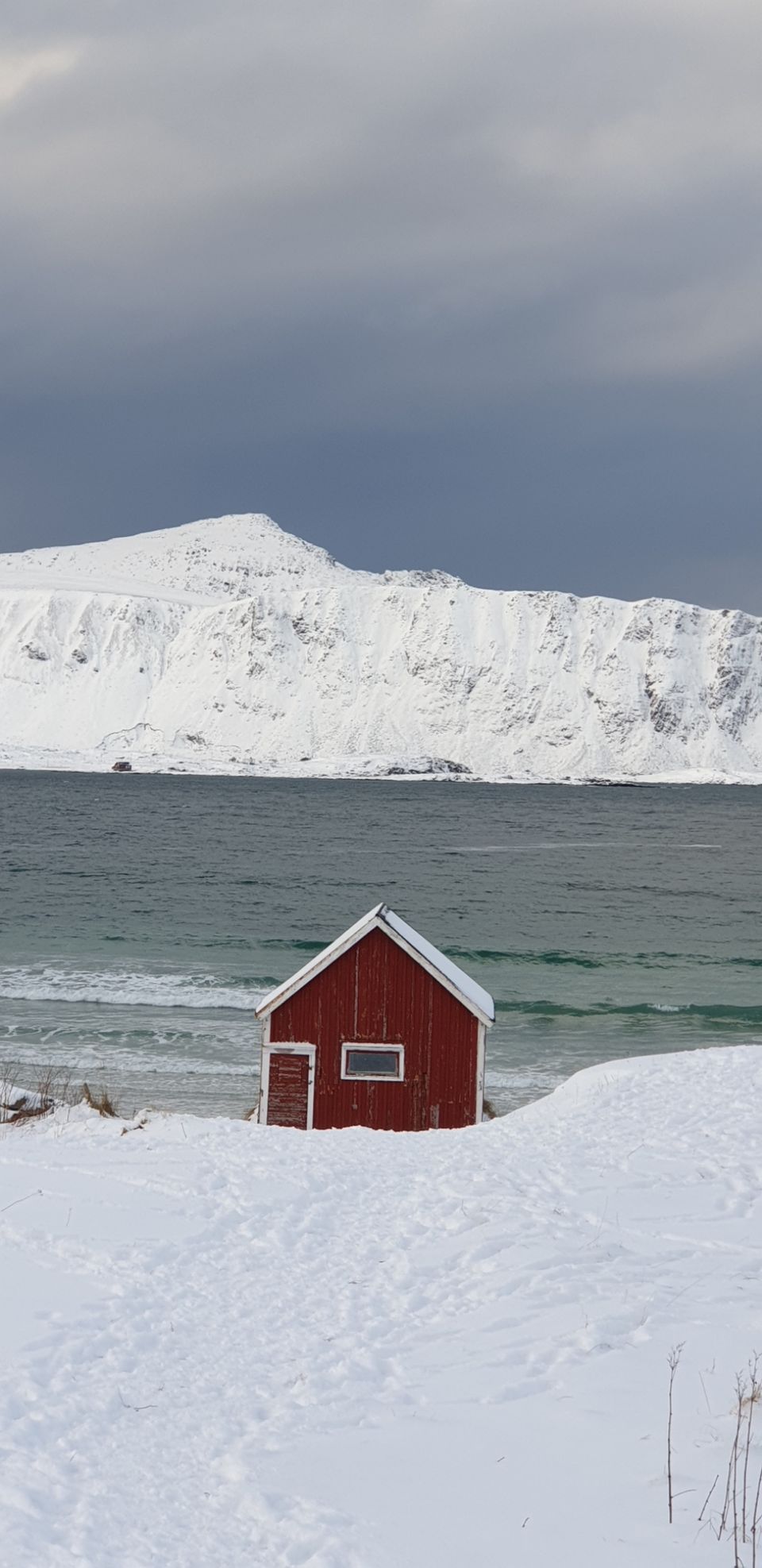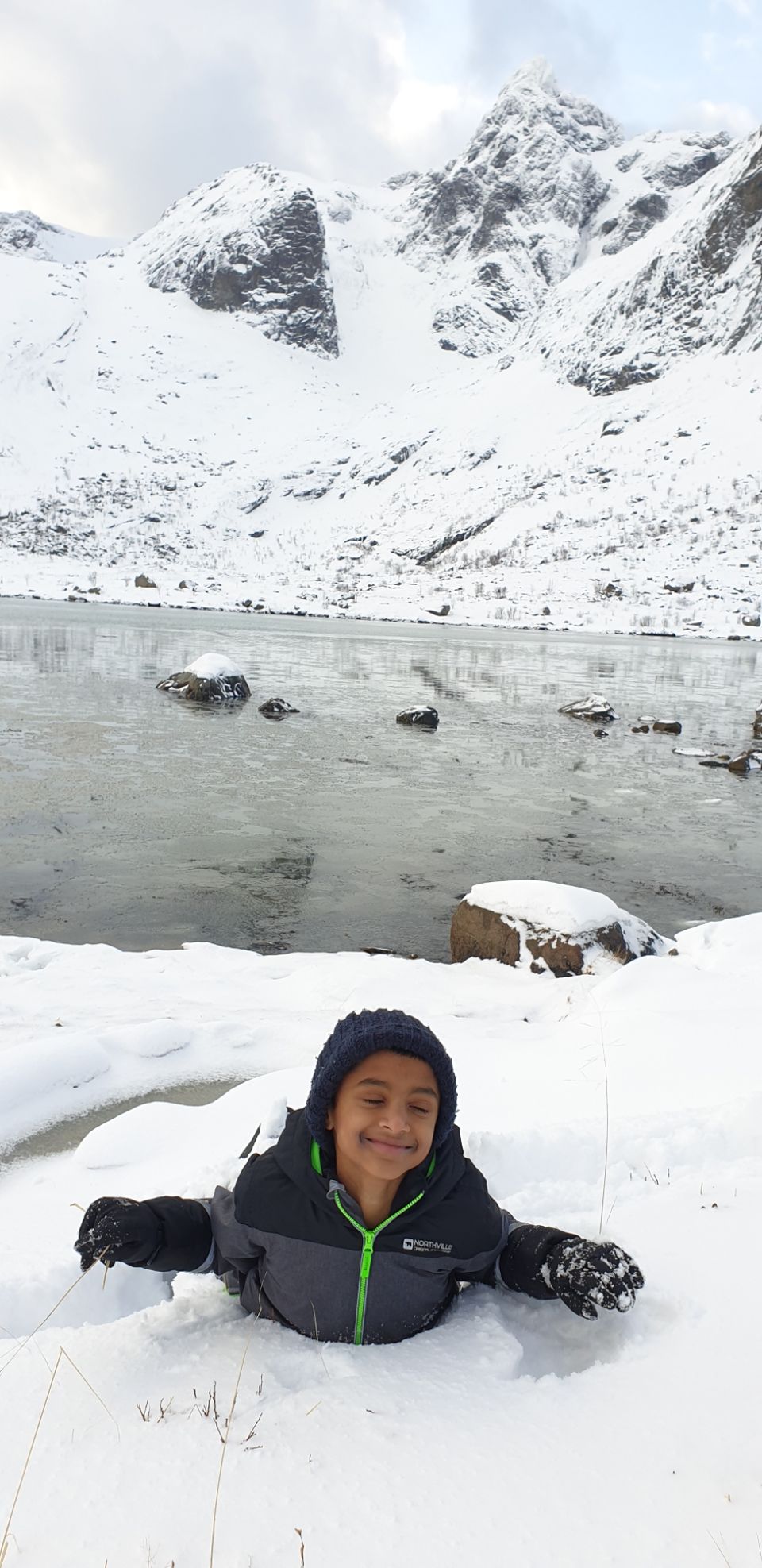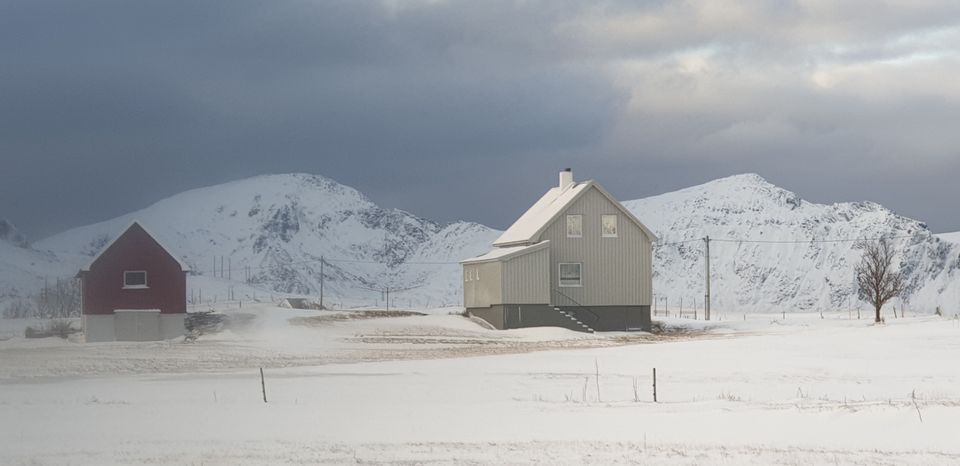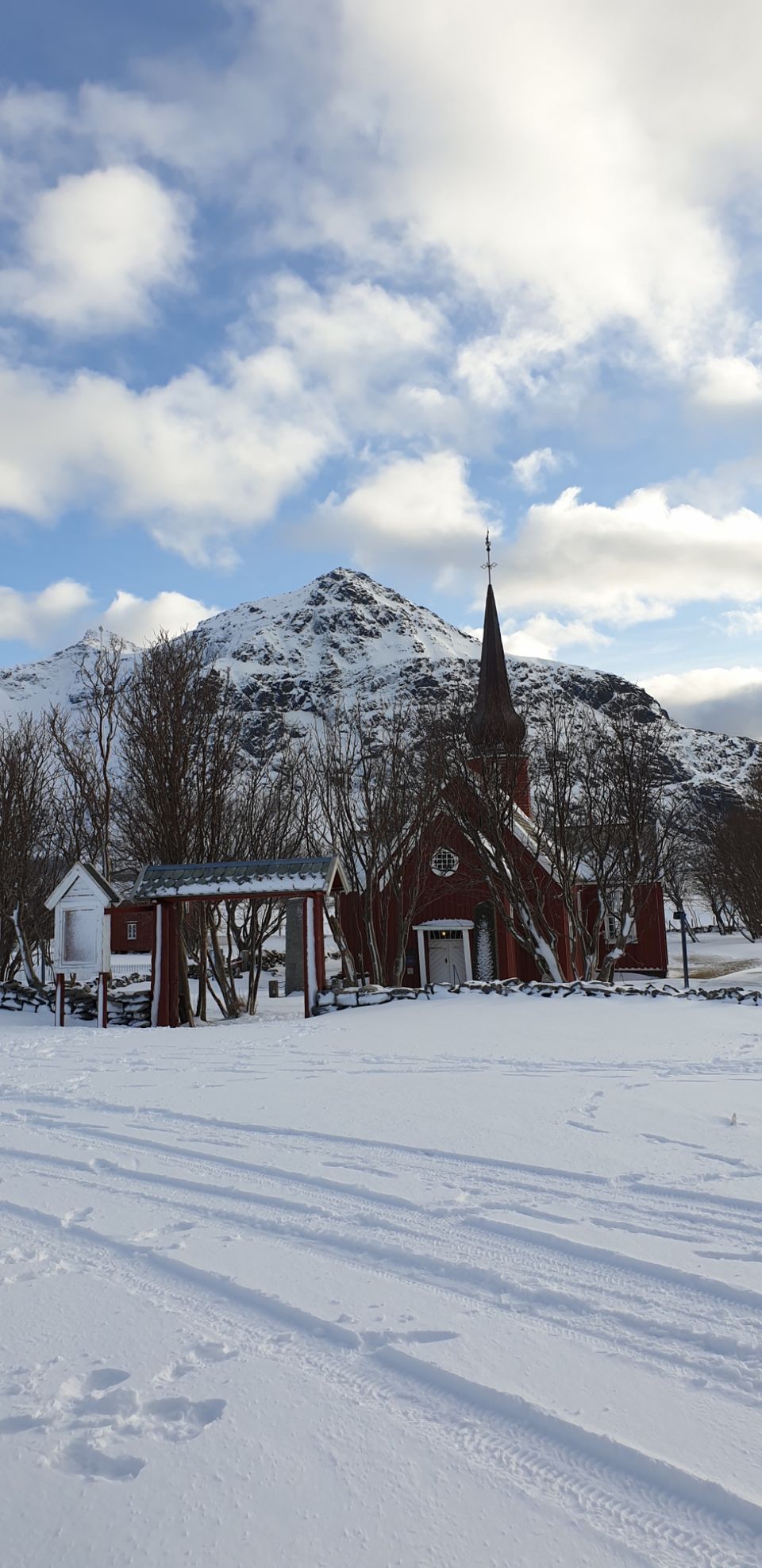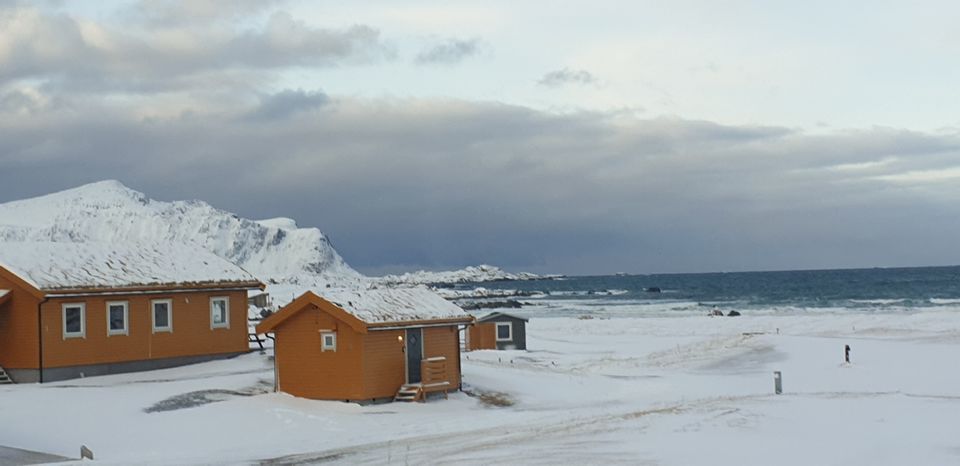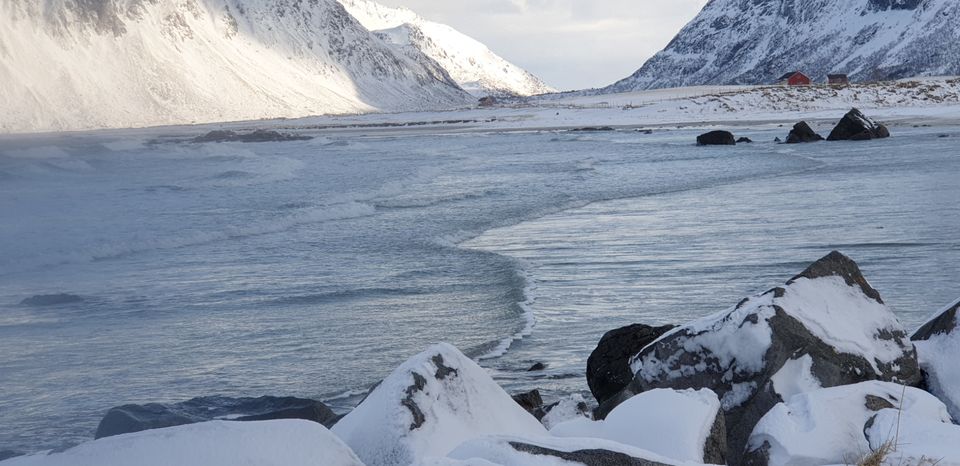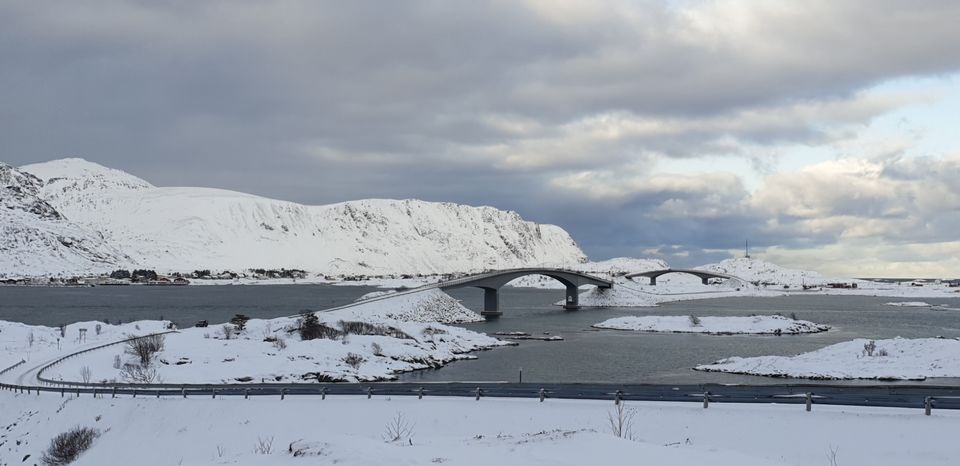 next the most awaiting villages. Reine is no wonder most photographed village. The mountain reflection on water with red Rorbus in the background makes you forget that you are still on earth!!
We also had world famous fish burger at Sakrisoy.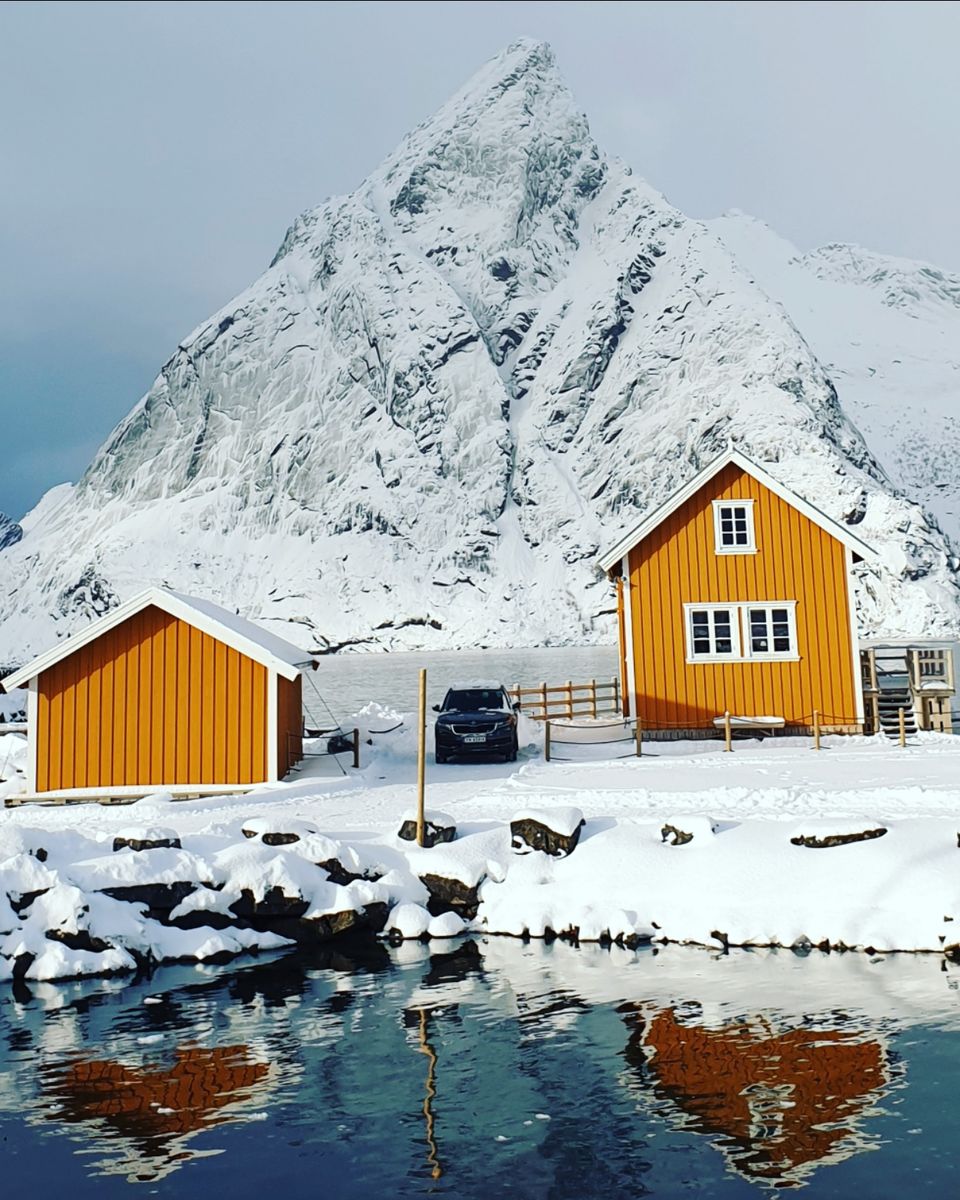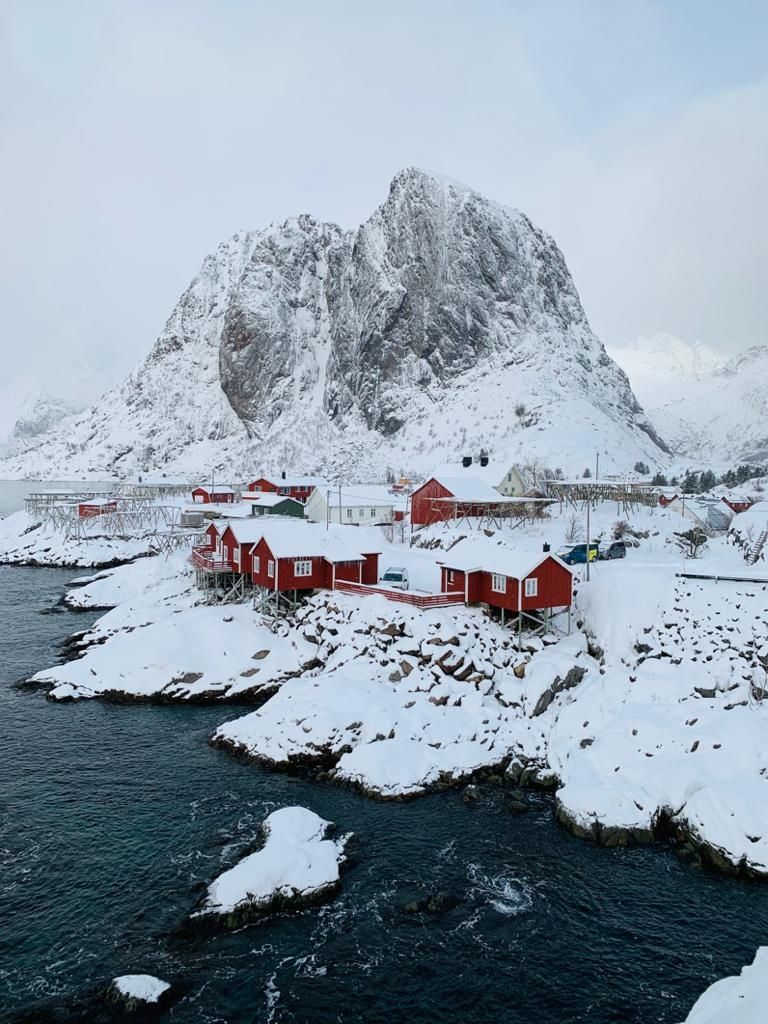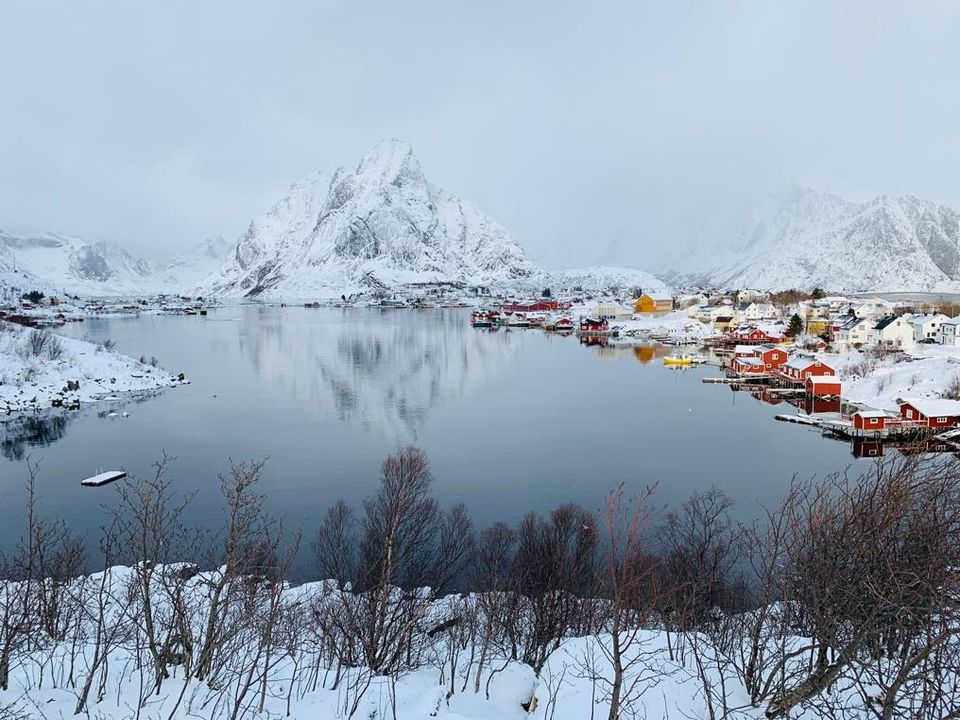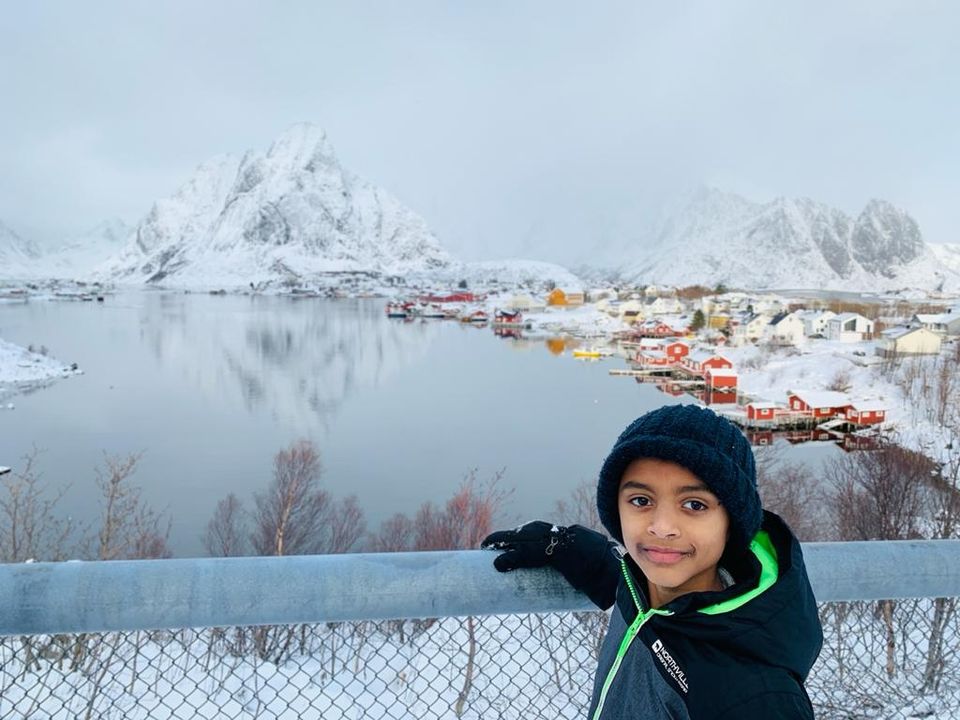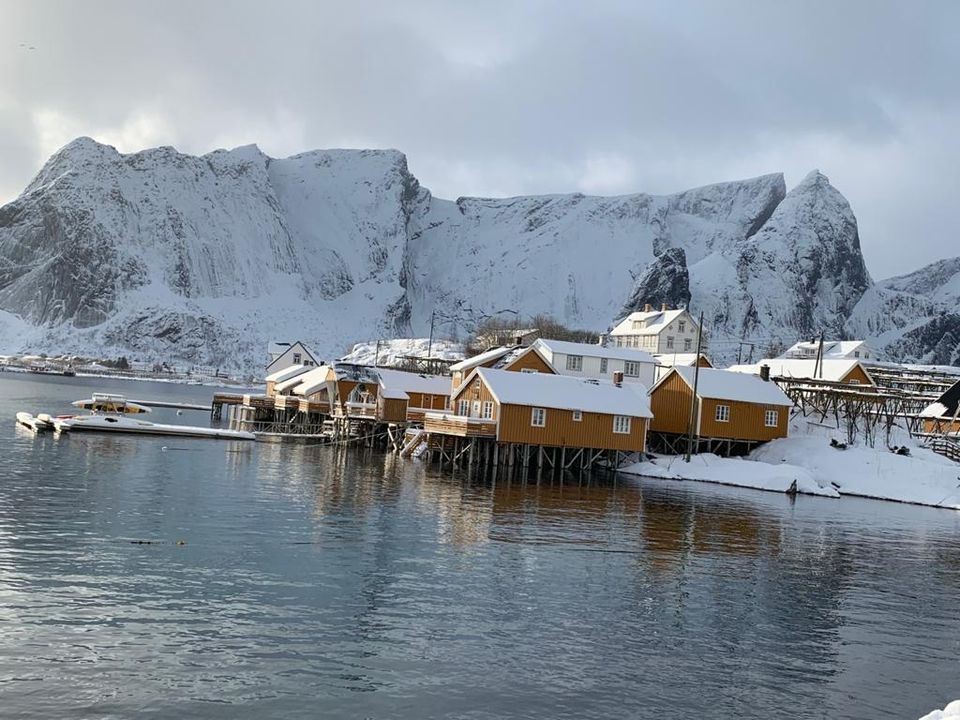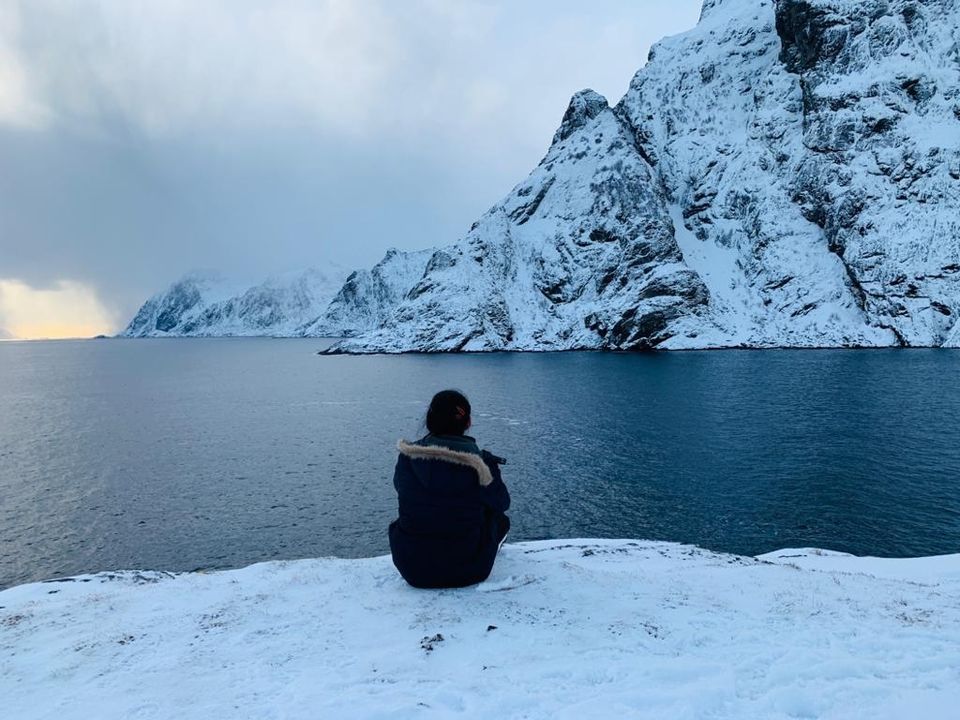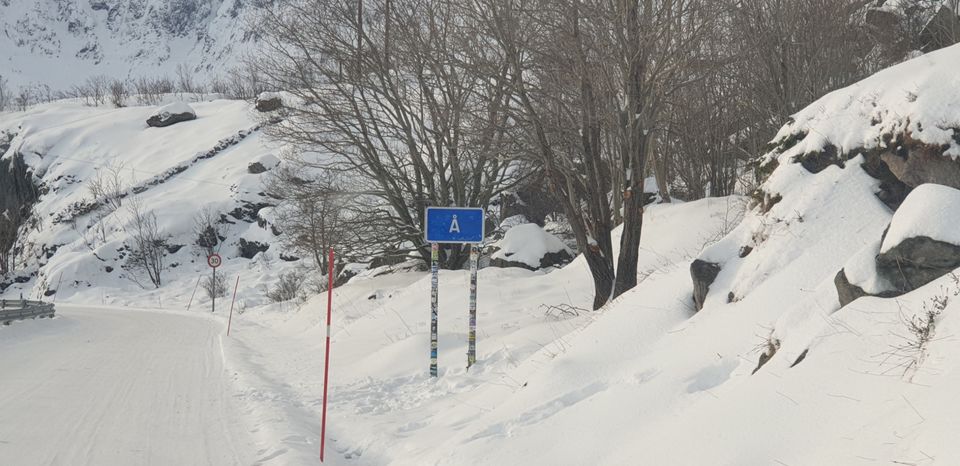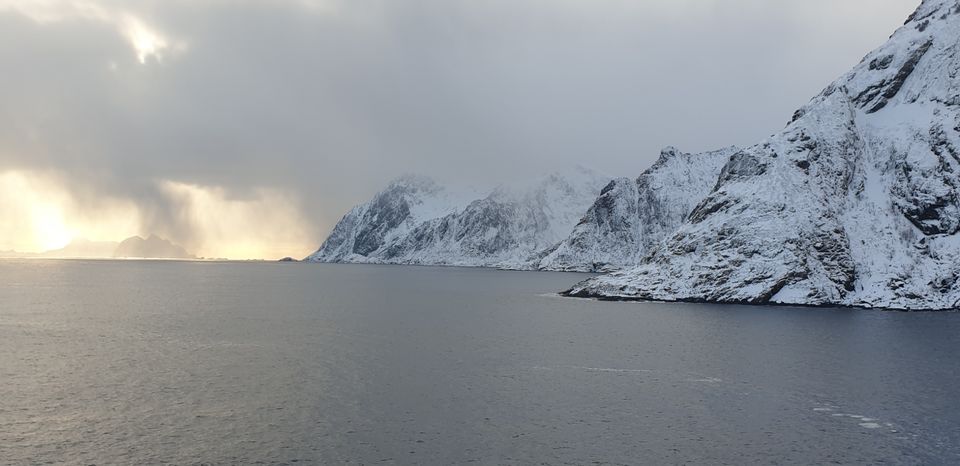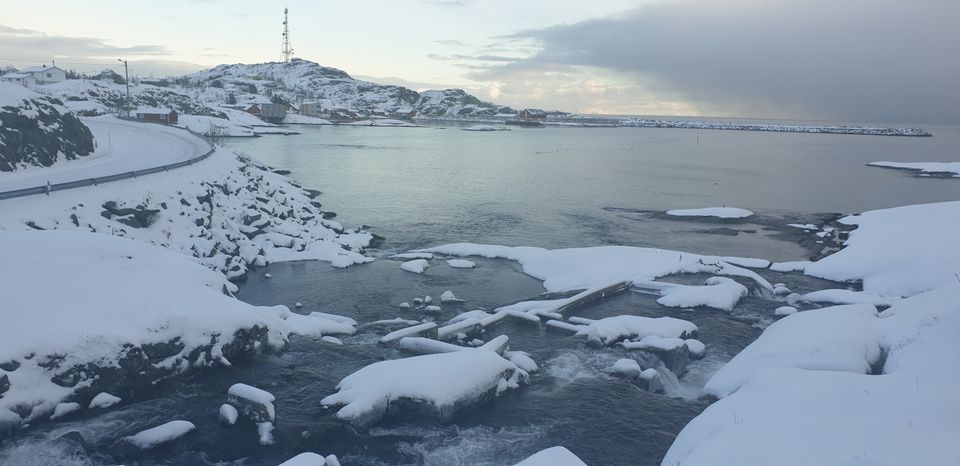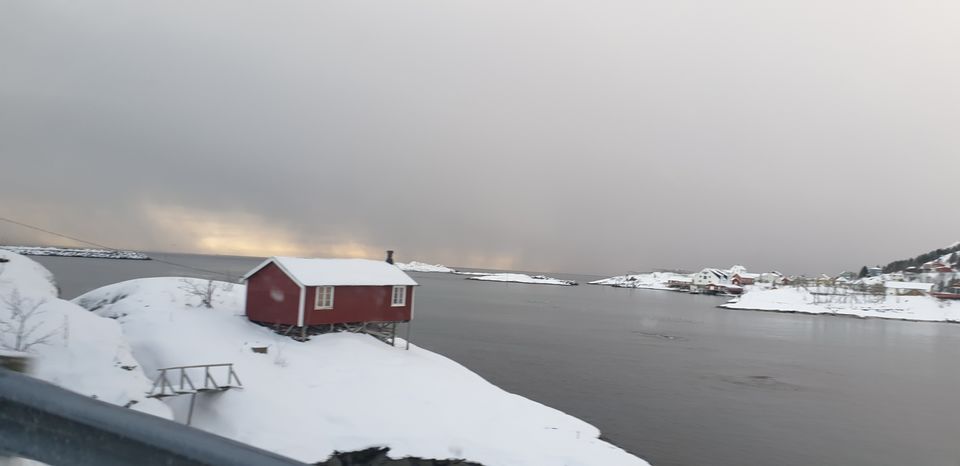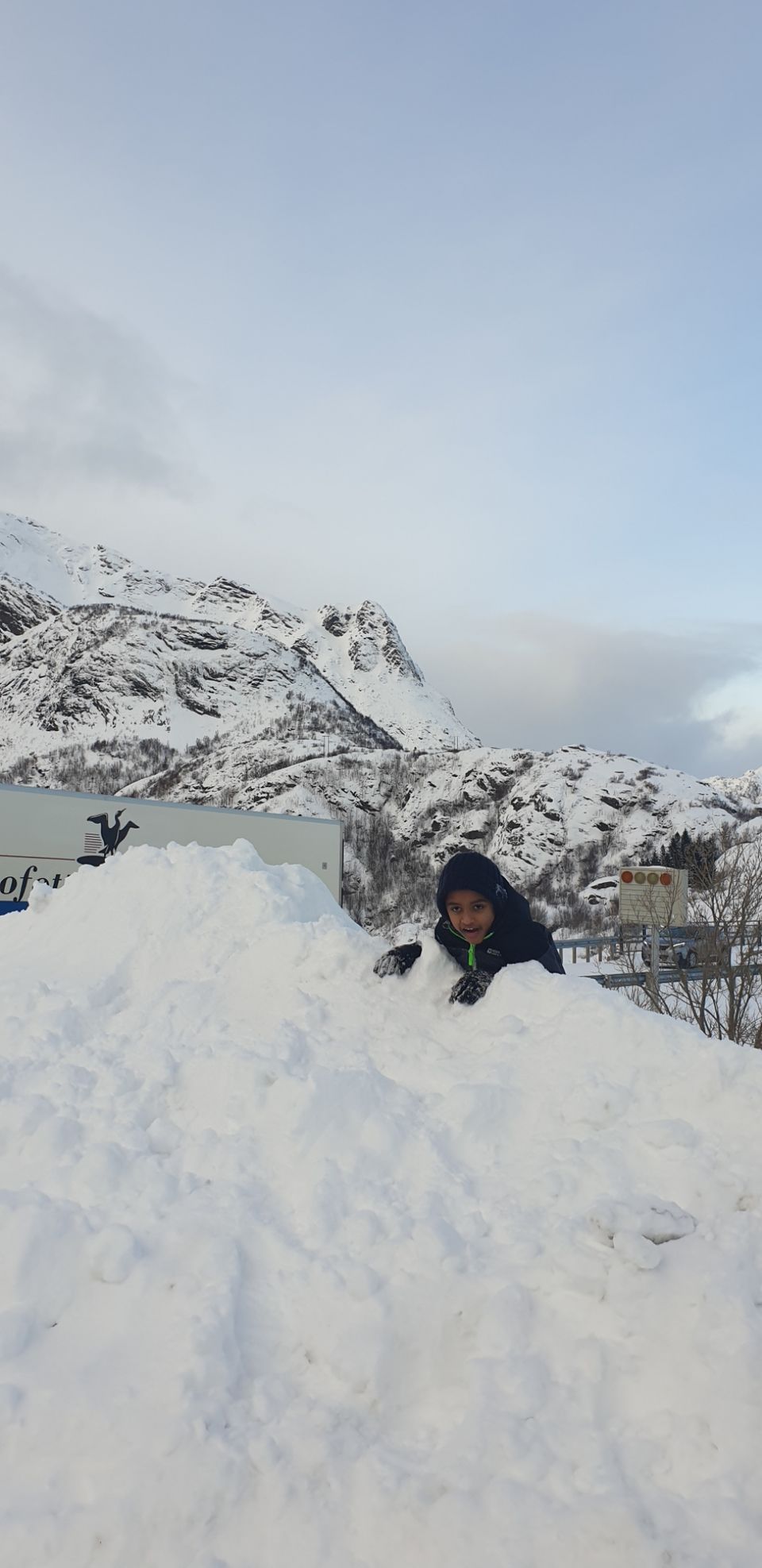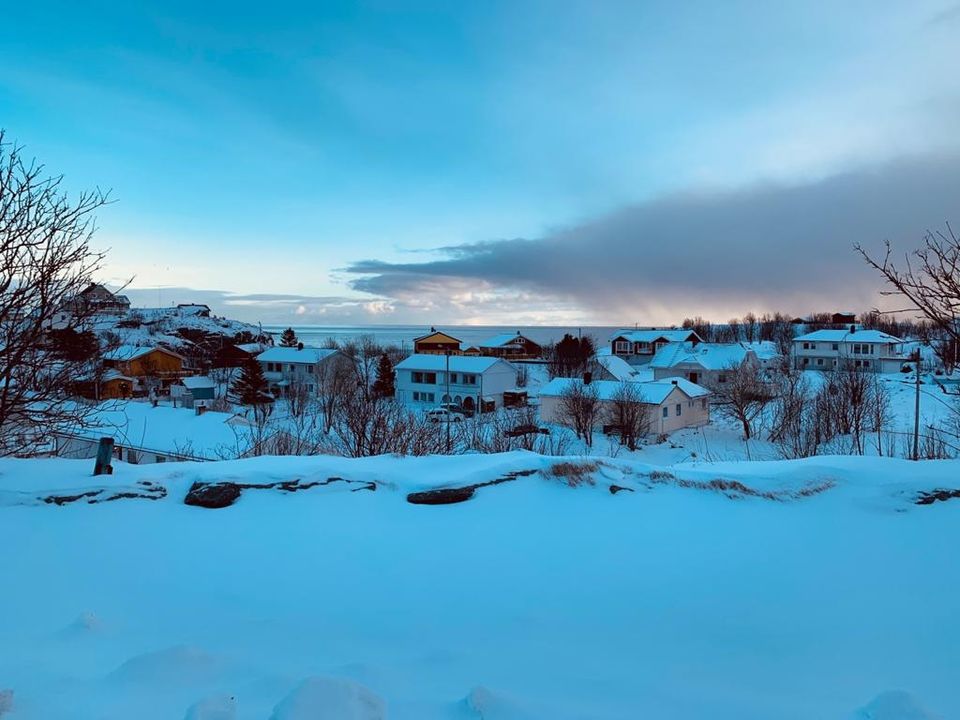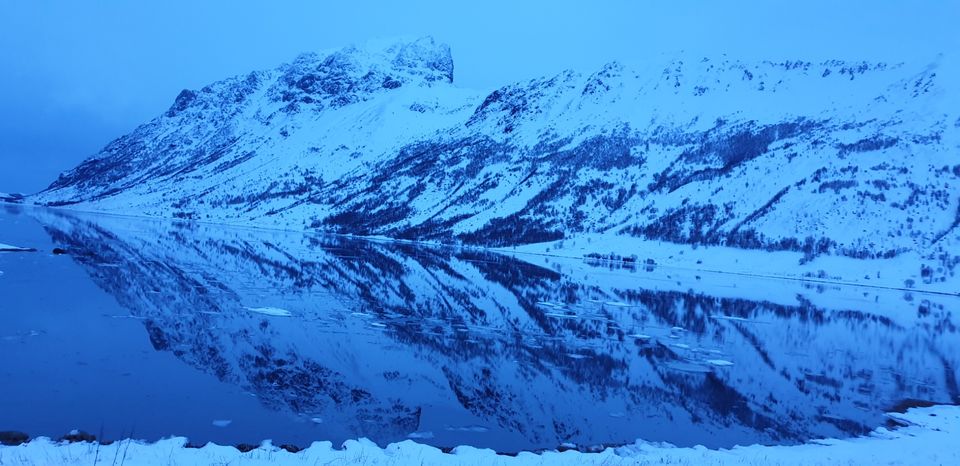 We returned back to Svolvær this day.
Thank you again Veronika for your guidance and for making our trip most memorable. For readers, you can contact her on Instagram named "Lofotengold".
Time to become a Husker ! Yippie ;)
We booked rest of our 3 nights of lofoten at Svinoya Rorbuer. Svinoya is a small island very near to Svolvaer. It's very good stay and also offering variety of tours. We had booked husky ride via svinoya Rorbuer base company only. She is the only one doing husky rides in south of lofoten. Very nice friendly lady and very friendly Huskies of course.
We also could prepare our own sledge. Making friendship with Huskies, tying dog harness, understanding strengths of Huskies was altogether a different experience.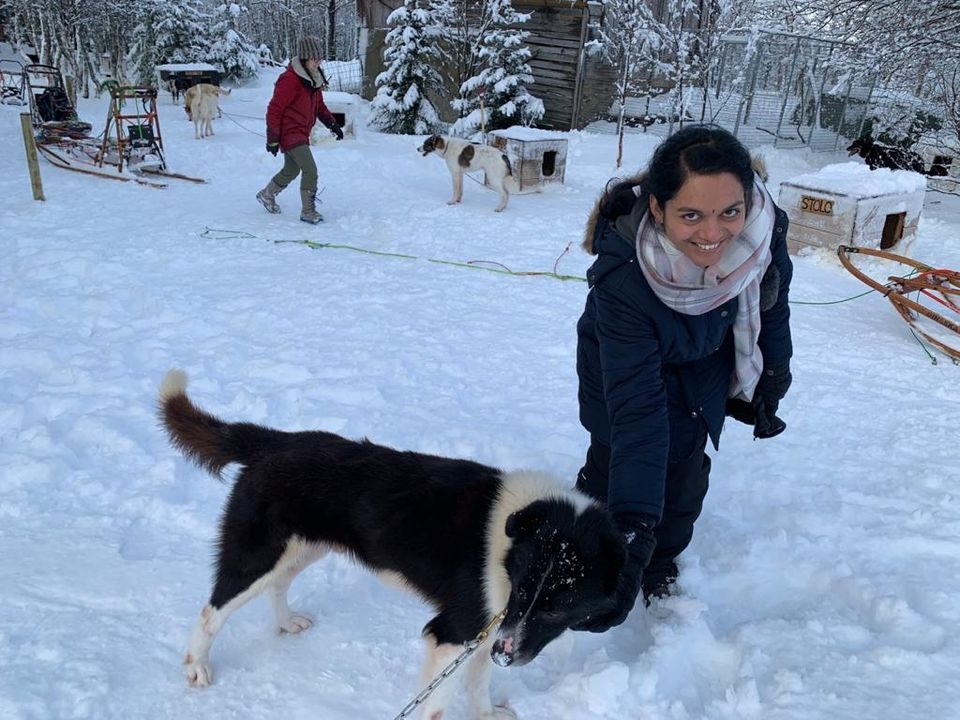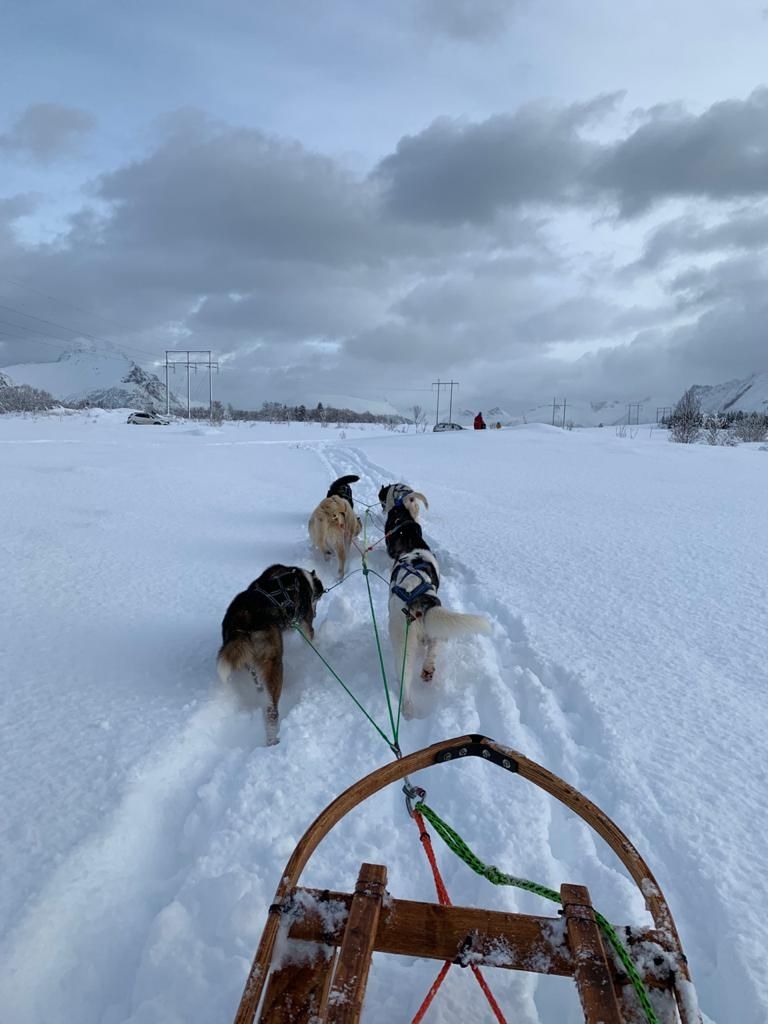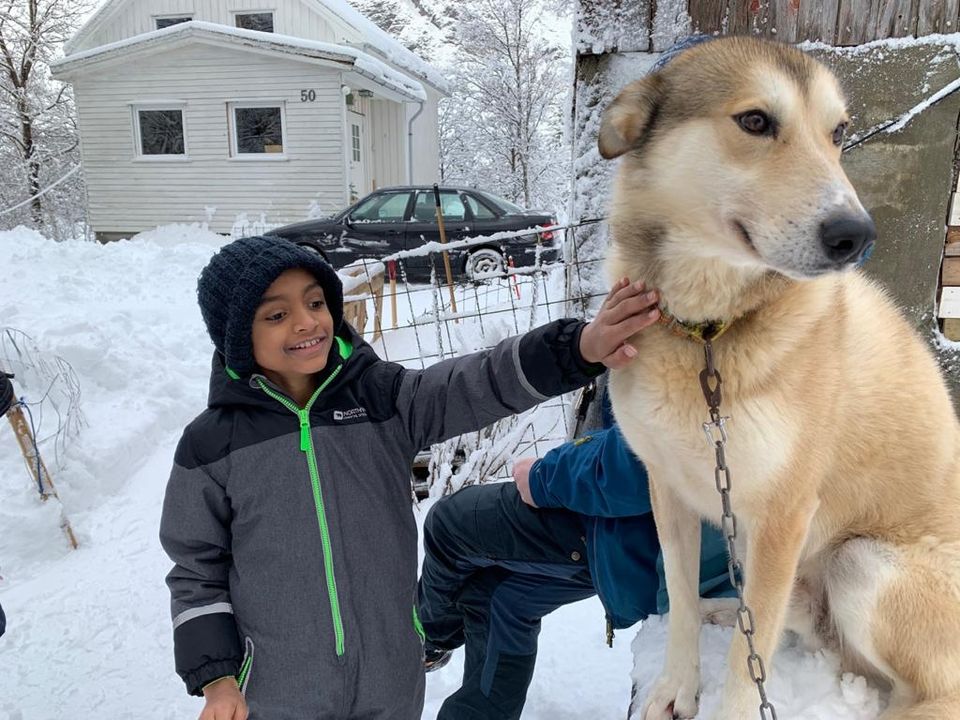 Today we just roamed around in Svolvaer and surrounding of Svinoya enjoying last day in lofoten.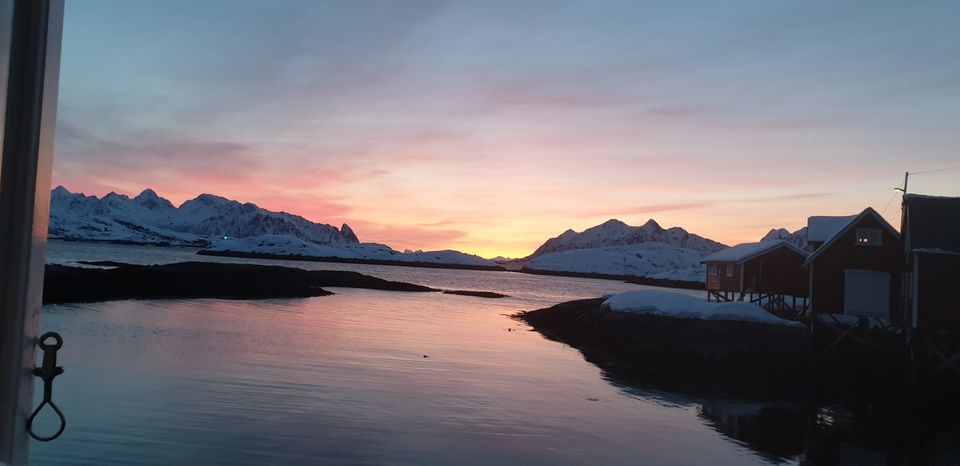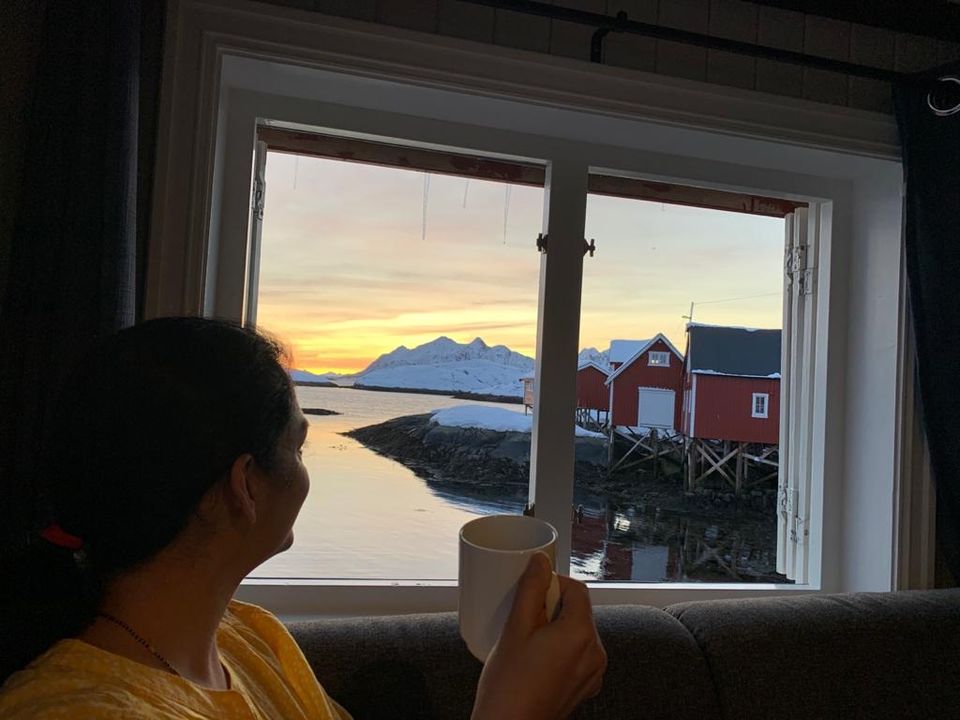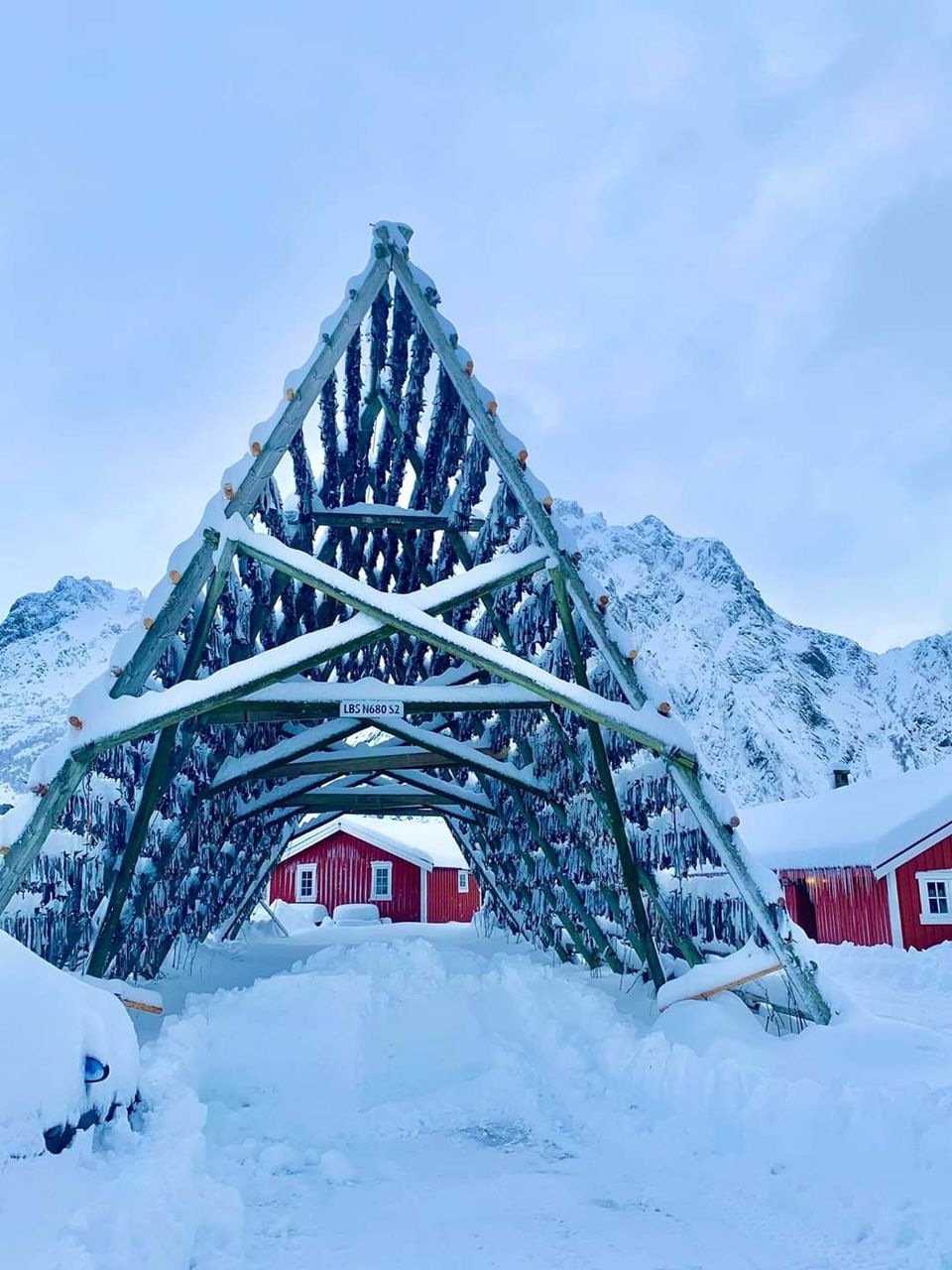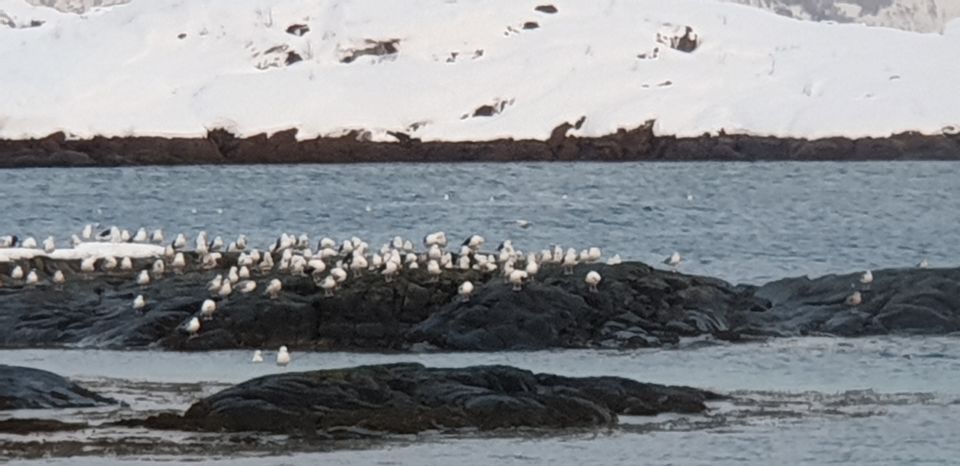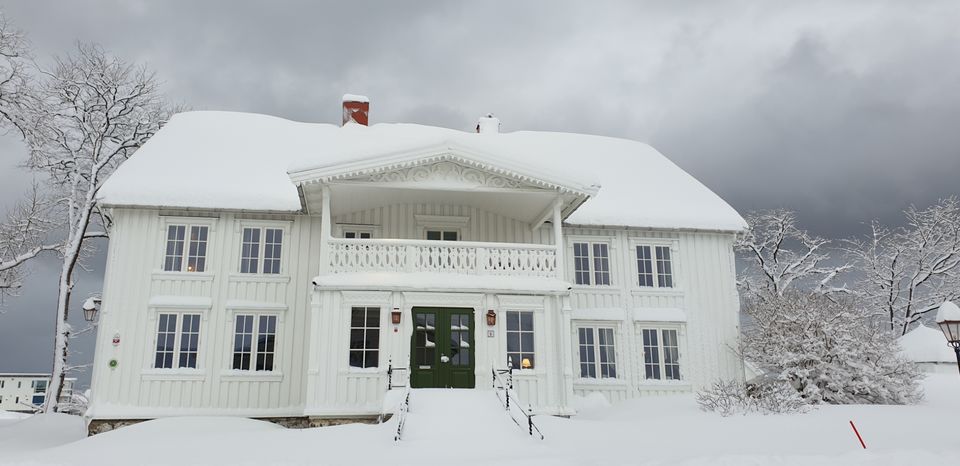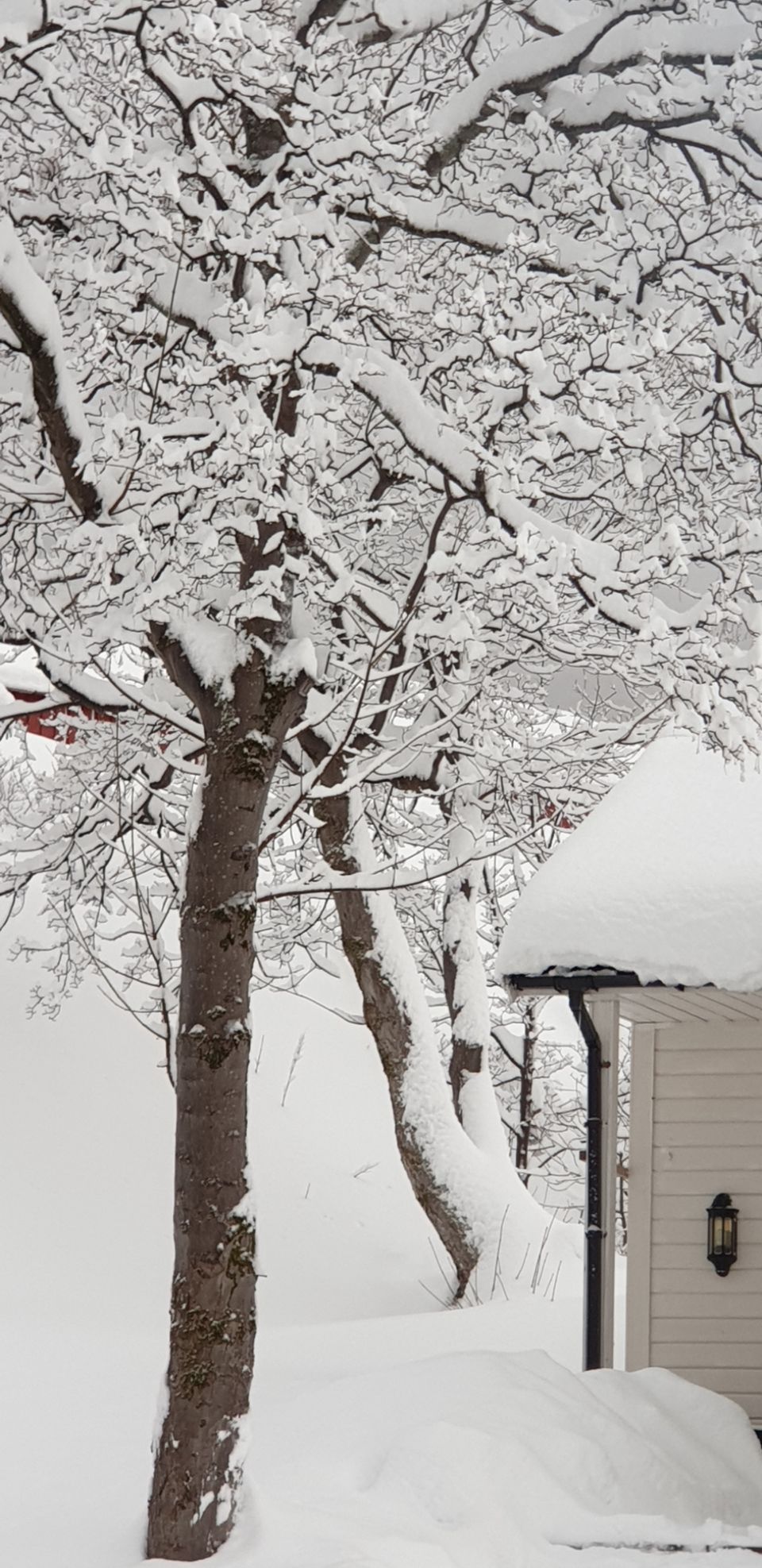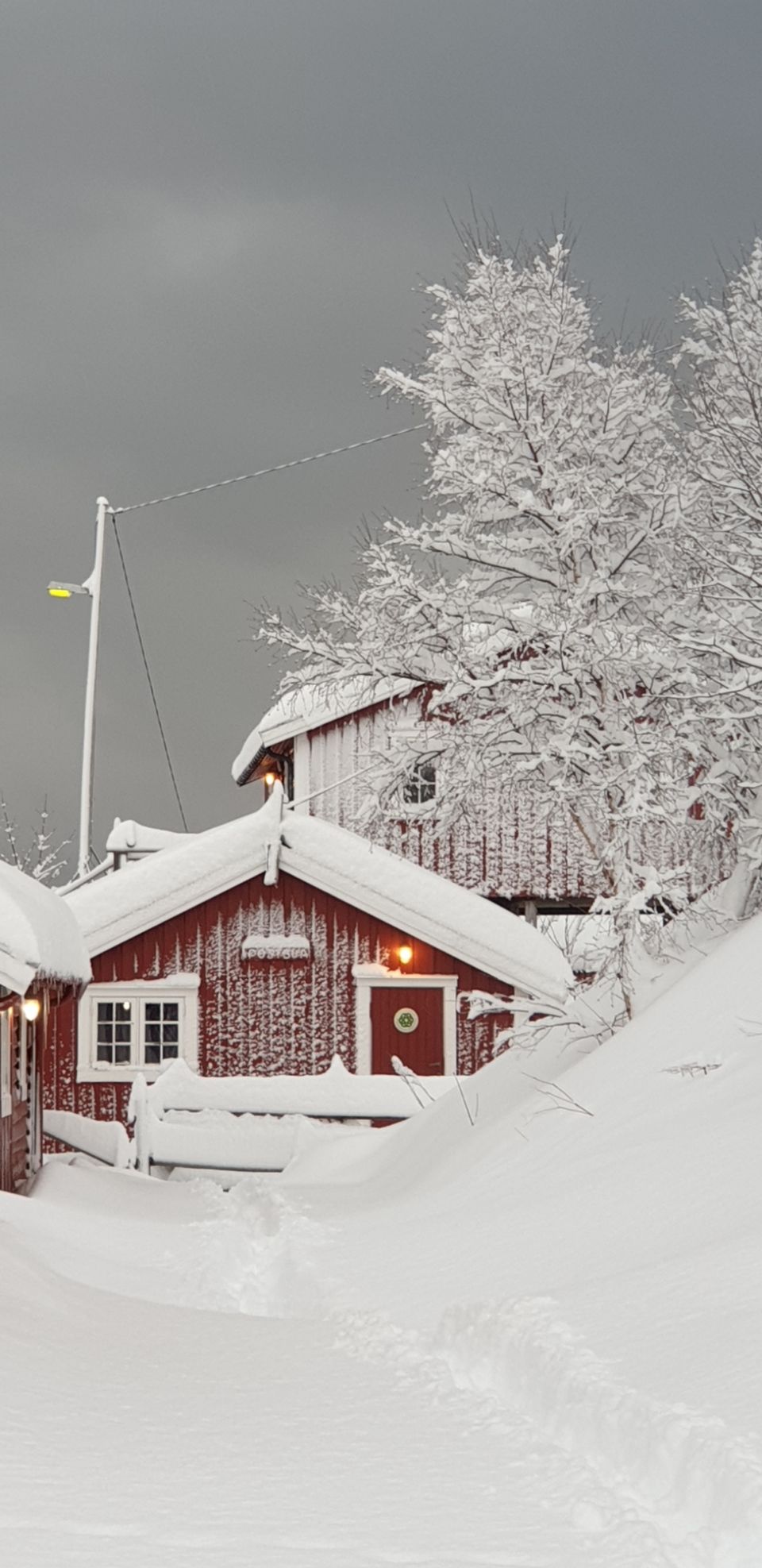 After missing two awesome aurora nights due to over booking of limited tours, we decided to try our luck tonight. Veronika offered to drive with her. Well, it was very weak aurora but the drive to the beach at night and listening to the sounds of ocean,some night photography and spotting some Moose on the way back itself was well worth the try. Thanks again Veronika for nice photos and the time you spent with us.
Next day we took flight to Oslo from Evenes again and from oslo to Stuttgart via Frankfurt. I think the long journey one way with 3 flights and one bus to finally reach the destination was very much worth the effort.
In India they say there is no end at second, that means there is always third one. I Pray that this saying is true and I get atleast one more chance to visit this beautiful country Norway. Miss you Lofoten. Stay untouched.. stay beautiful!