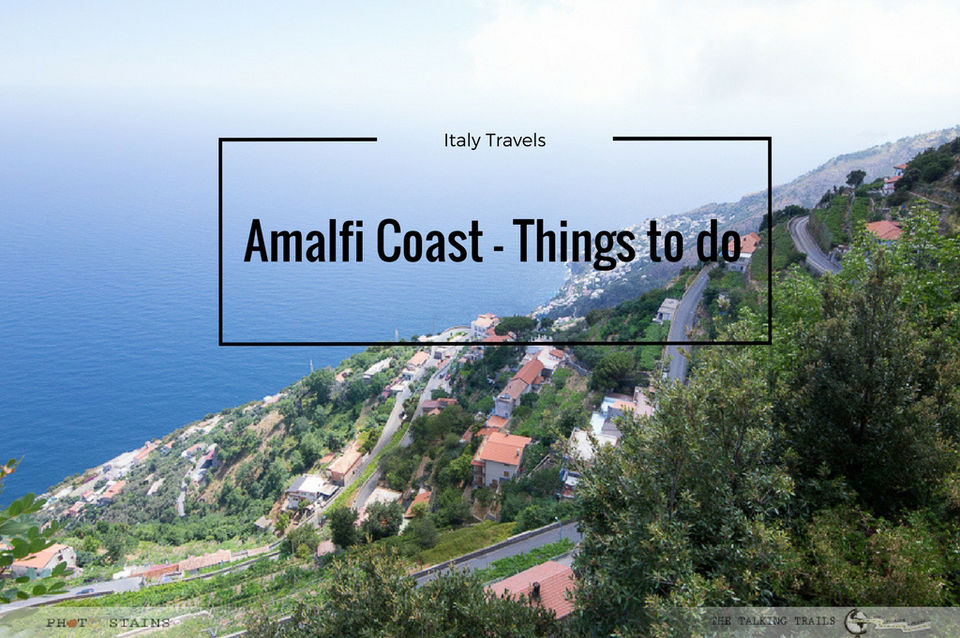 Located 40 km southeast of Naples , Amalfi is every traveler's dream . And a movie buff like me had an itch of going to Amalfi ever since I saw Under the Tuscan Sun. Once you see Amalfi , you cannot unsee it :) – that is the beauty of this place . A place so unique – surrounded by rugged cliffs on one side, and azure colored limitless sea on the other, lemon-scented Amalfi screams for a photo on every bend of the road. No trip to Italy is complete without visiting Amalfi. The mixture of relaxed romance, chic coastlines, and summer sun makes Amalfi an ideal destination for love. So if this place has made it to your itinerary here is all you need to know – Amalfi Coast, Italy – Things to do .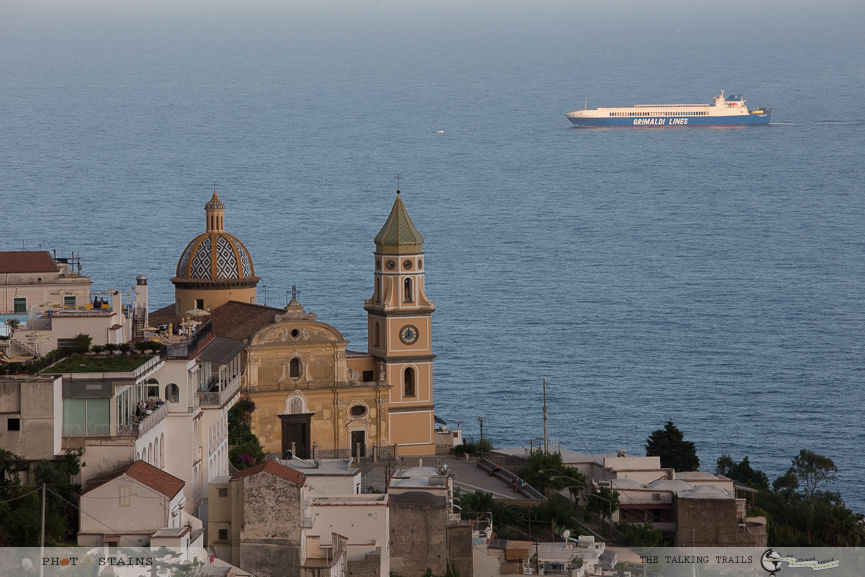 When to visit:
Amalfi is a very popular summer destination. Lying by the sea or on yatchs , playing beach games , savoring true Italian delicacies – you have got all ingredients for perfect holiday. Needless to say , if you planning to visit during this time , hotel bookings must be made months before. For more quiet and relaxed vacation , try shoulder months.
Best Time : Mid May to Mid June and September.
Worst Time : July and August
How to reach :
Amalfi is not a very easy destination to get to as there is no international or domestic airport in any of the three biggest towns of Amalfi. You are left with only 2 options , either drive or take bus.
By Car : Car is the most convenient way to reach to Amalfi. I will suggest to fly to Naples and from there rent a car. It will take 1.5 hours to drive to Positano. Keep in mind that entire drive from Naples to Positano is very narrow and full of windings in the road. So if driving in hilly areas on winding roads is not your cup of tea , hire a driver or arrange for a taxi . If you are prone to motion sickness , this drive is sure to make you dizzy. So plan accordingly.
By Bus : From Naples , there are buses or shuttles that you can take to reach to Positano. For Buses you must reach Naples before 5 pm. If you miss the bus because of flight delays , you will have to arrange for your stay in Naples. The other option is to book for shared shuttle. There are many companies who offer this service – one of the option is this.
Money Saving Tips:
1) Visiting the Amalfi coast on a budget takes planning and a bit more effort . Here are few money saving tips.
2) I will not sugar coat this – Amalfi is expensive. If you want to save some money on accommodation, I will suggest to make Sorrento as your "Base Camp". You can explore Amalfi by taking day trip.
3) If you still wish to stay in Amalfi area ,consider BnBs over ocean front villas.
4)Travelling in shoulder seasons will definitely save you some money.
5) You must have seen those rise of twinkling lights on the coastline with a sunset on background kind of photos of Amalfi, that comes with a price. The sunset cruises that claim to show you the beauty of Amalfi coastline from the sea are very expensive. A little cheaper version of similar experience is to take last to and fro ferry from Amalfi to Sorrento. Ofcourse this is not an exclusive experience as you will have fellow passengers, but hey – this will save you some money.
6) Rather enjoying dine and wine in an expensive restaurant with a view , you can buy Pizza / sandwiches from a local deli and wine from any supermarket and have similar experience in your BnB.
7) To save money on transportation , you can take advantage of SITA bus, a hop-on, hop-off tourist bus service that runs along the coast. A 24 hours bus pass costs 8 Euros. However , if time is limited – I will not suggest to opt for this option as at times the bus does not follow the schedule and you might be kept waiting for hours.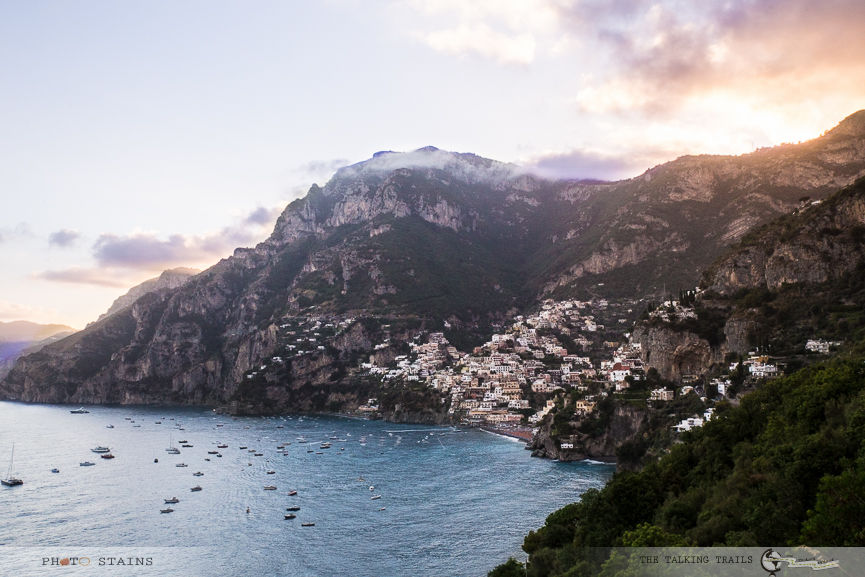 Where to Stay :
It all depends on your travel style and itinerary. If you are planning on daytripping ,taking on number of tours and you are on tight budget , stay in Sorrento or Salerno. If you want to wake up to beautiful views of sea with beaches at a walking distance and money is no constraint – stay in any of the towns of Amalfi coastline specially Positano , Praiano , Amalfi or Ravello.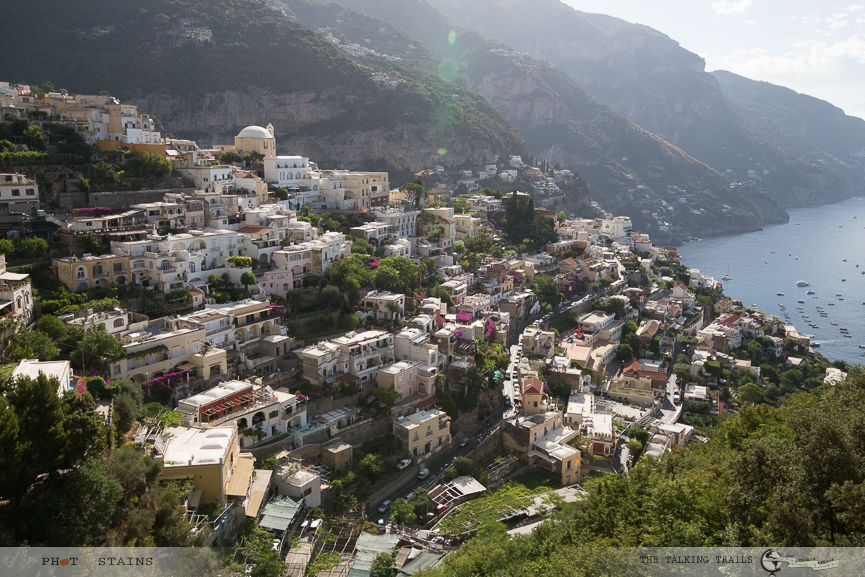 I will highly recommend the town of Praiano to stay for 4 reasons :
1) It is less expensive as compared to Positano or Amalfi.
2) I personally found the views from Praiano much more beautiful than any other city of the coastline.
3) Positano and Amalfi are the vertical towns of the coastline. Stairs everywhere. Hotels are not very easily accessible specially if you have kids and their strollers. Praiano hotels on the other hand are easy to reach and hotels are fairly modern.
4) This is one place where you will find value for money. You will get beach , room with view and other luxuries at relatively less price than Positano or Amalfi.
Note : Where did I stay – Boutique Hotel Villa Gianlica, Praiano.
I will highly recommend this hotel. Beautiful rooms , hearty breakfast and semi – infinity pool :) …. Total bliss.
Things To do :
1) The true beauty of Amalfi coastline is best experienced by boat, when the view of the clifftop houses, secret coves and beaches make for the epic scenery. I will highly suggest to take an evening boat tour to enjoy the charisma of Amalfi.
2) One of the must sees of this area is Amalfi cathedral. The cathedral is located right in the center of Amalfi town featuring a grand staircase and magnificent facade designed with Arab influences. While I was not so lucky to see it from inside , but if you time it correctly , you can see the beautiful interiors of this historic building. Next, to Cathedral are some amahhhzing gelato shops. You cannot leave Amalfi town center without trying the gelato.
3) Italy is known for ceramic and in past few years Amalfi Coast has emerged as a major center for Italian ceramics. There are many ceramic factories that offer a tour where you can try your skills in ceramic making. If you do not want to create your own , you can enjoy some beautiful ceramic galleries in the town of Positano.
4) It goes without saying that Positano is glamourous capital of Amalfi area. It has some amazing restaurants and you can always enjoy sun on one of its beaches. If you are travelling by bus , keep in mind that bus drops you off on the top of the town , and though it might appear easy while going to beach making your way through winding streets – it is hell of an arduous task to reach the top again to catch the bus. You are easy off hopping on a ferry and getting off on the next town.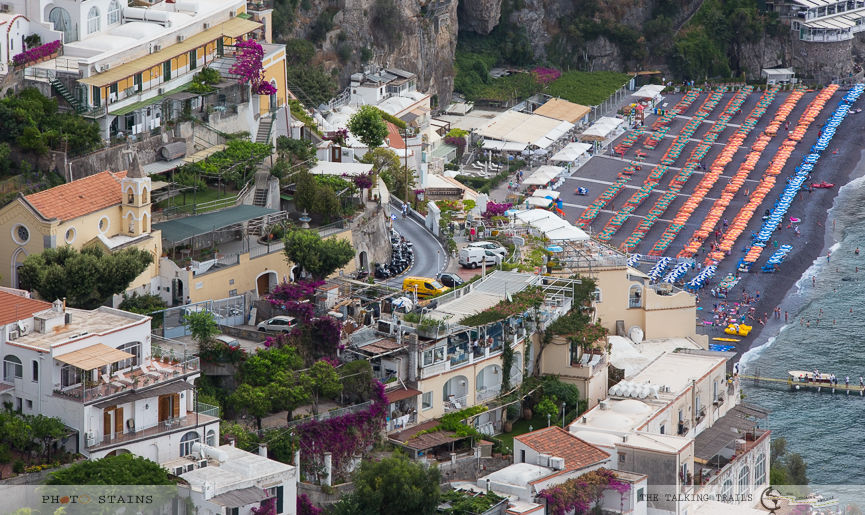 5) Now it wouldn't be Amalfi without the Amalfi Coastal Drive. Isn't it? Drive from mountaneous Ravello to Pariano while enjoying the breathtaking views of the 500 foot vertical drop , just take your travel sickness pills before you start your journey. The road is full of twists and turns and you will want to stop on every bend of the road to enjoy the beautiful scenery but be careful as the road is quite busy and full of blind turns. While driving through this zig zag road , take some time and stop at road side shops and enjoy fresh Lemonicella.
6) Town of Ravello needs a special mention and you do want to spend some time here. The two gardens of the town – Garden of Villa Rufolo and the gardens of Villa Cimbron have breathtaking views of the coastline.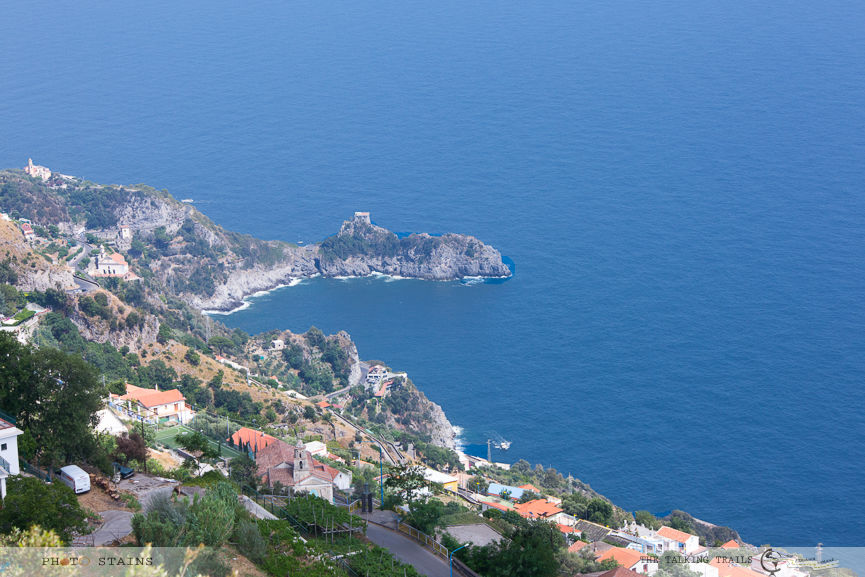 7) Amalfi , Positano and Sorrento makes for an excellent base to enjoy day trips to nearby places. You have plenty of options , but here are my 2 favorite ones :
a) There can't be a more famous island in this whole world than Grace Kelly's Capri. A 40 mins ferry ride from Sorrento can take you to this beautiful Island which has plenty to offer and keep you occupied for an entire day. You can find my complete travel guide to Capri Islands here.
b) If you want to taste history , a day trip to Pompeii or Herculaneum can be very enjoyable. Just pick a day when it is not very hot. If you intend seeing Pompeii , Herculaneum and Vesuvius, it will save money to buy a 5 site ticket, valid for 3 days.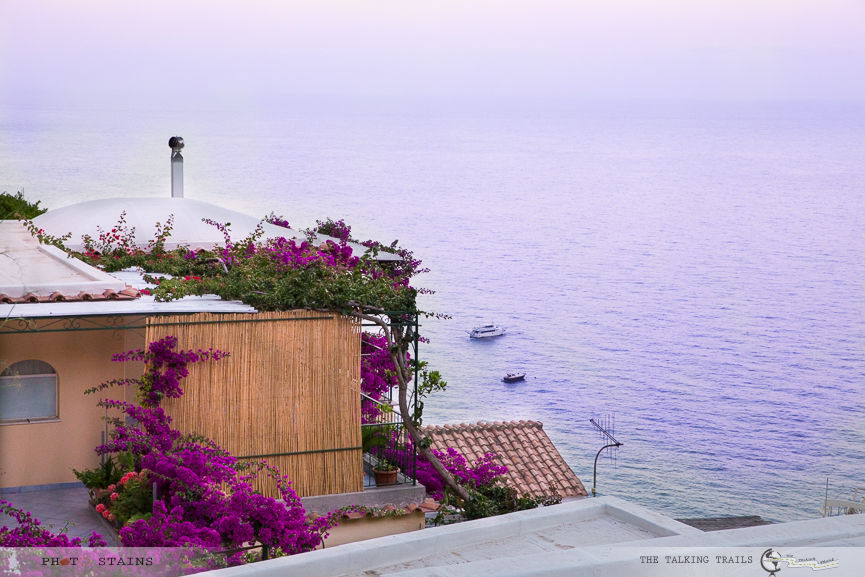 So there you are , with everything that you need to know for a trip of a lifetime. Italy is truly "I have it all" kind of destination. I really don't know of anywhere else that offers such variety in landscape , fascinating history and good food within few square miles . Thank you for stopping by.
Have you been to Amalfi? What was highlight of your trip?