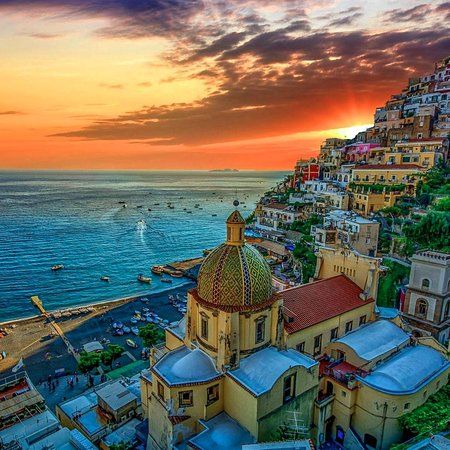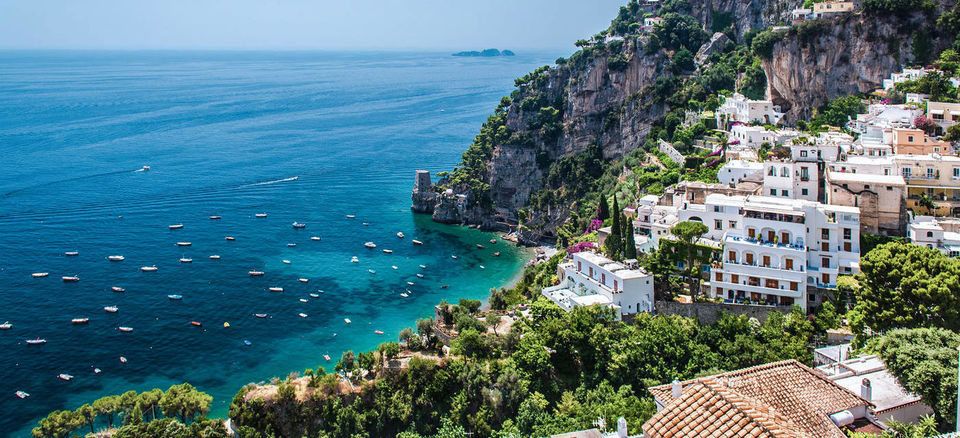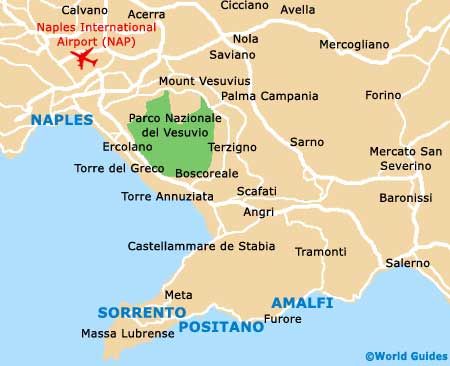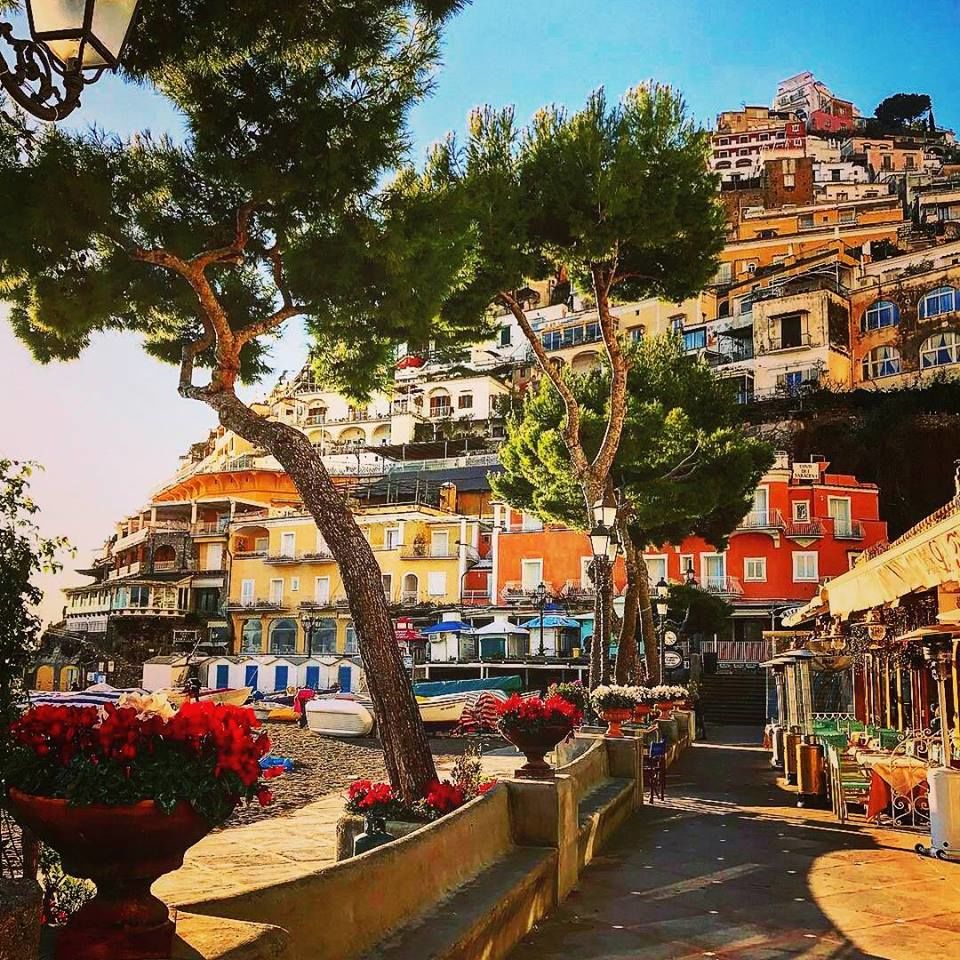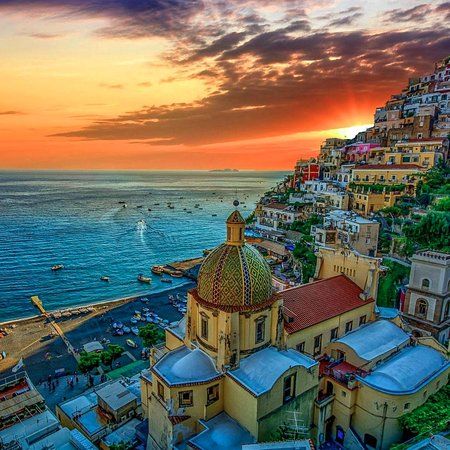 Have you always traveled with a list of to dos? Have you ticked off every destination on your bucket list? Do you plan every detail about your trip in advance?
A small town on Amalfi Coast will make you want to ditch all your planning and simply relax and watch the world go by. Positano, a beautiful quaint town on the Amalfi Coast in Italy will make you want to return to the same destination year after year. Positano has the best sunset in the world and if you are a sunset chaser like me, you would never want to return home.
How to reach: You can either take a bus, ferry or taxi to the Amalfi Coast from Naples. You can also take a train from Naples to Salerno and then take a bus to the Amalfi Coast. SITA buses operate daily from Sorrento to the Amalfi Coast and it stops at Positano. It is ideal to take a ferry or a bus in order to enjoy the breathtaking scenery en route. It is a 70 minute drive from Naples and 20 minute drive from Sorrento.
Best time to visit: Positano attracts tourists throughout the year. The best time to visit is between April to June when the spring is in full bloom. Since it remains crowded during that time, it is advisable to book your stay in advance. There are a number of budget and luxury options available for accommodation. The temperature throughout the year ranges between the lowest at 3 degree Celsius and the highest at 29 degree Celsius.
What to see: Positano is a myriad of colors. There are houses perfectly stacked on top of one another and steep steps that take you down to the beach. Positano is not a destination you explore, it is one where you sit back, relax and soak in the beauty of the place. Positano will hit you hard, it will make you wonder in awe about the beauty of nature. The beach is the main attraction here. Apart from that, there are a few art galleries and local markets for you to explore.
Further, you can hike to the Panorama of the Gods. The hike lands to Positano from above and has a number of stairs. It is about five miles and will take three hours. Enjoy the view of Li Galli, which are three islets off the coast of Positano. There are a number of Grottos you can easily reach through a private boat. An ideal destination for water sports, Positano has clear waters that are suitable for kayaking, scuba diving, snorkeling or simply boating.
Known as the "Jewel of Amalfi Coast", a visit to the town will help you understand why do people keep returning to the same place year after year. The beauty of Positano needs to be seen to be believed. Go for long romantic walks, try the delicious pizza and watch the stunning sunsets. Trust me, the town will make you want to come back each year.
"Sunset is a language only few understand."- Mymusemywords