What comes on your mind when you think of Amalfi Coast? Besides being picture postcard perfect and stunning, I also thought of luxury and expensive. This glamorous coastline where the riches comes for retreat and I am not surprised why they do. In a country packed with beautiful landscapes with Italy's most scenic stretches of coastline, Amalfi is a crowd favourite. The Amalfi Coast, making up part of the Campania region of south-west Italy is a rugged yet sublime peninsula.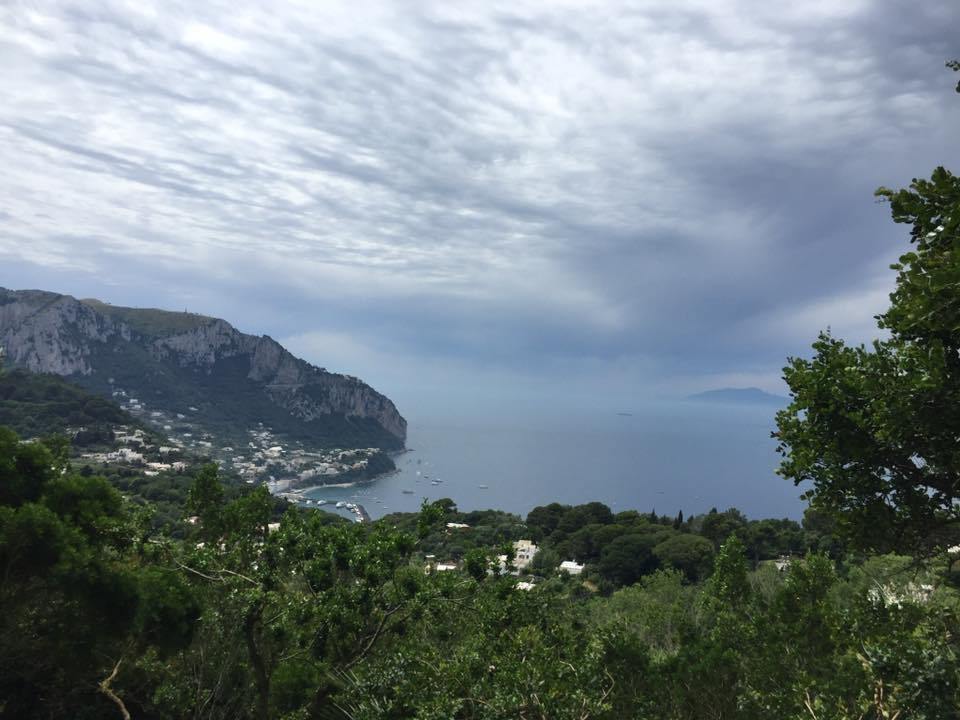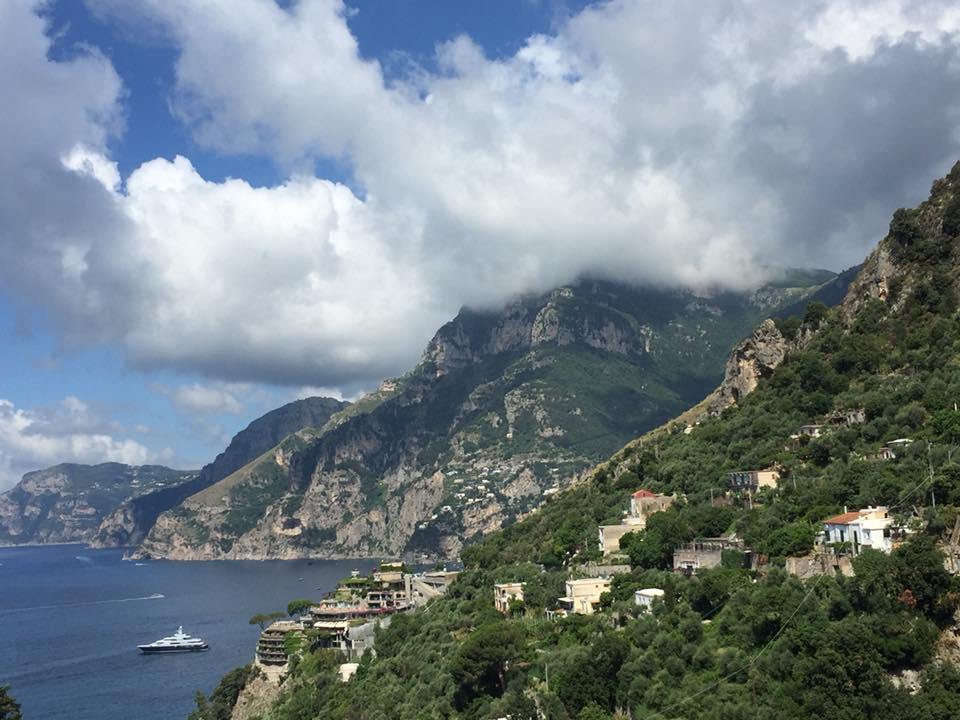 Just south of Naples, the beautiful small seaside towns, pastel-coloured villages are cut into a steep hillside, with jagged mountains behind them and the deep blue Mediterranean Sea in front. Throw in few ornate churches, lemon groves, palazzos and there is the Italian coastal perfection. Winding roads with splendid views on one side makes driving even more fun and dangerous. Also during summer expect traffic jams. These coastal gems attract thousands of tourists each year for its dramatic views, delicious food and yummy limoncellos.
The Highlights of the Region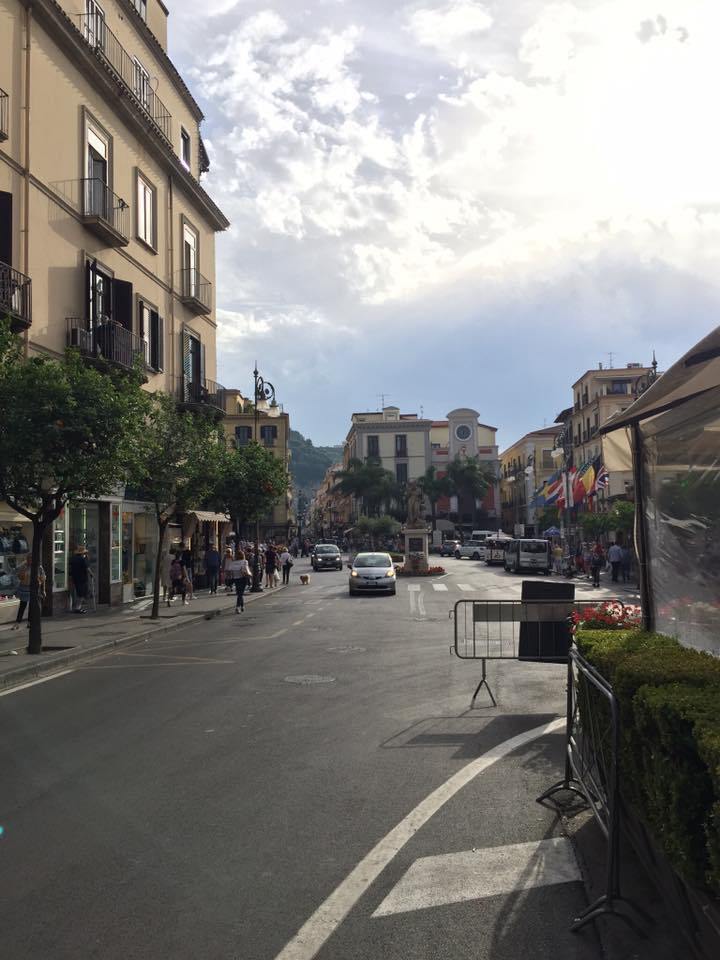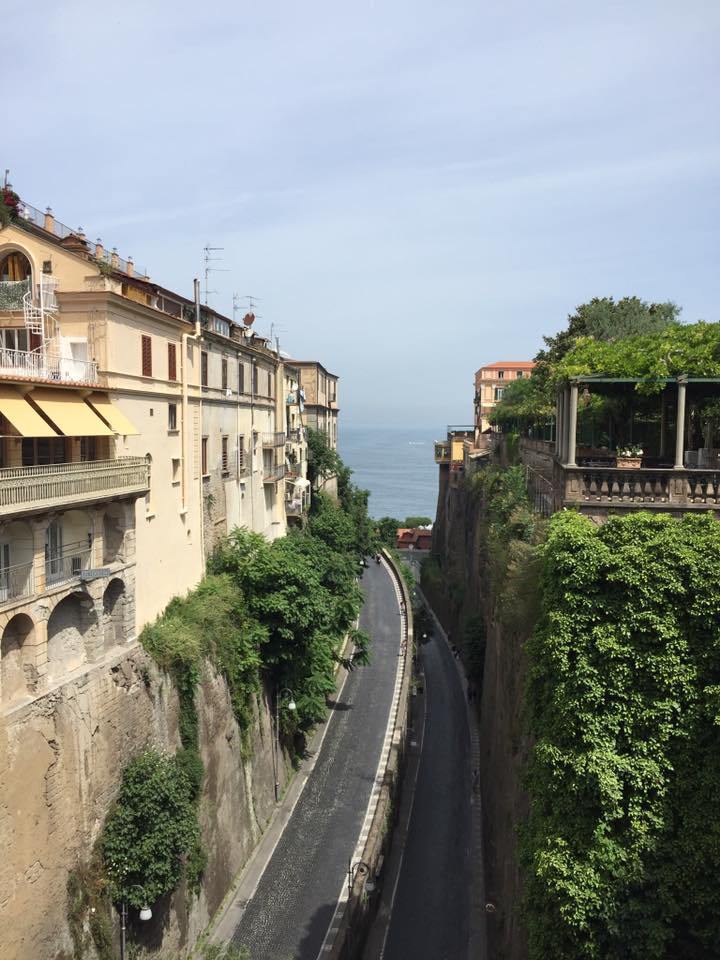 There are many reasons to enjoy visiting the Amalfi Coast, but best way is to stay around in the region (expensive) and then visit towns like Sorrento, Capri, Amalfi and Positano. We based ourselves in the small village of Arola di vico equense: a small village between sea and the hills. Our fist stop was Sorrento - a charming town that sits on the cliffs overlooking the Bay of Naples and is usually the base to go to Isle of Capri which we did too. Lemon and orange groves, breezy old streets lined with restaurants and cafes with amazing scenery. This is how I imagined southern Italy to be. As we strolled the streets of Sorrento, we could see colourful building and shops. While we grabbed our lunch on the central square, it also gave us a chance to do some people watching.
Steep steps down from the central square can take you to the beach and the harbor area from where one can catch ferries to Capri and other islands. Ferries to Capri are quicker and cheaper if you take the day trip from Sorrento vs. Positano. The 30 minute ride will be about €30-45. Book in advance if you can.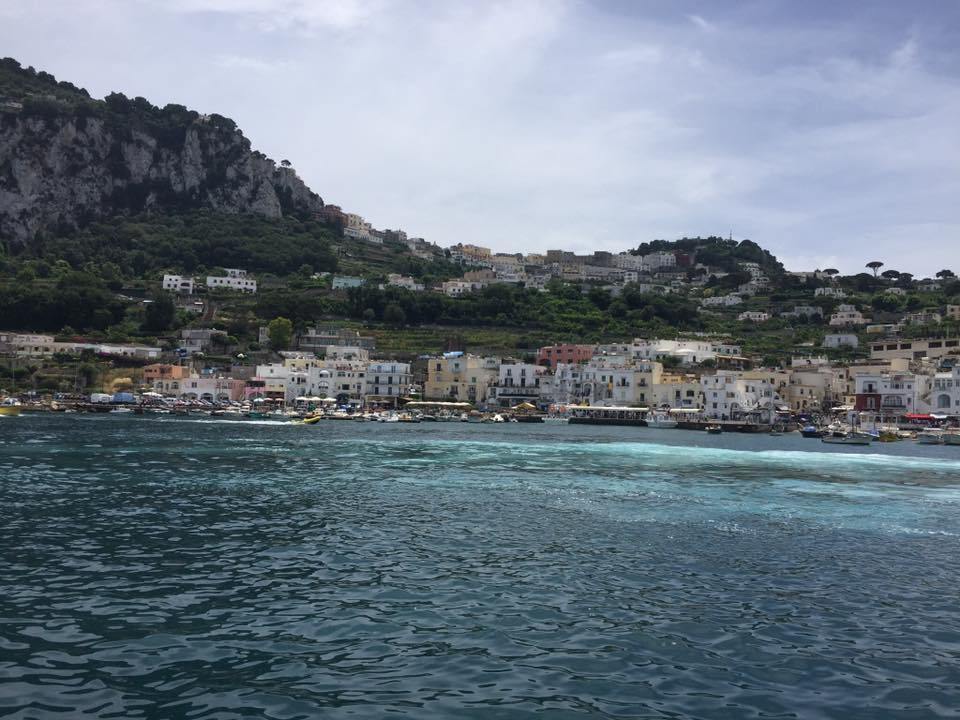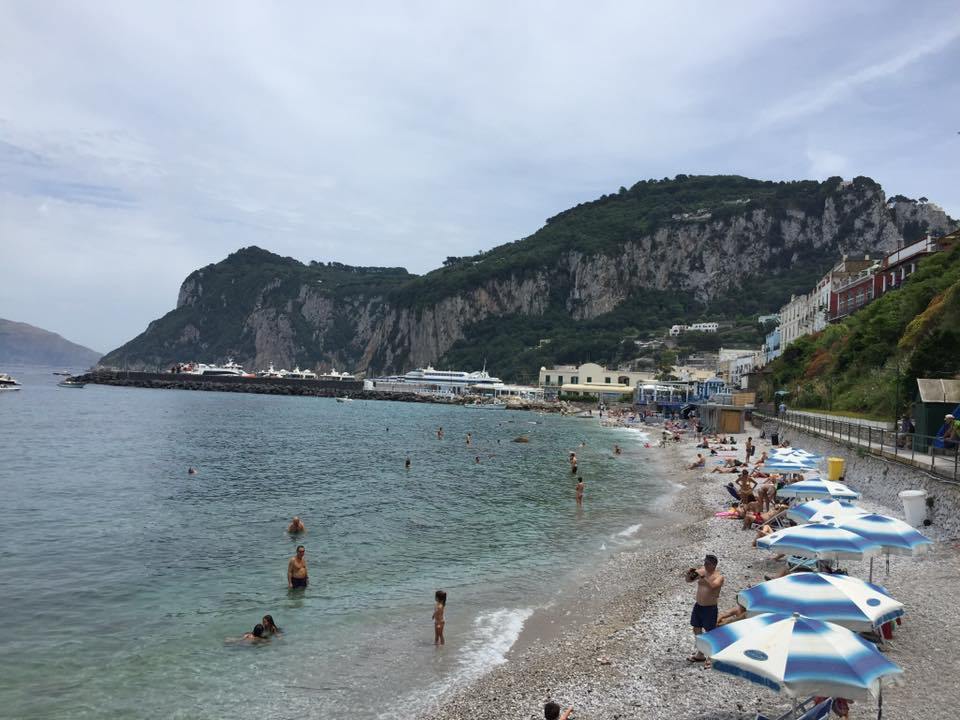 Our next stop was the dazzling Capri. As beautiful the town is as crowded it is. Almost entirely given over to tourism, most of the walking around Capri is past designer boutiques, luxury hotels, and restaurants. But if you venture just a bit ahead of the "touristy" things you can escape the crowds and enjoy the real Capri.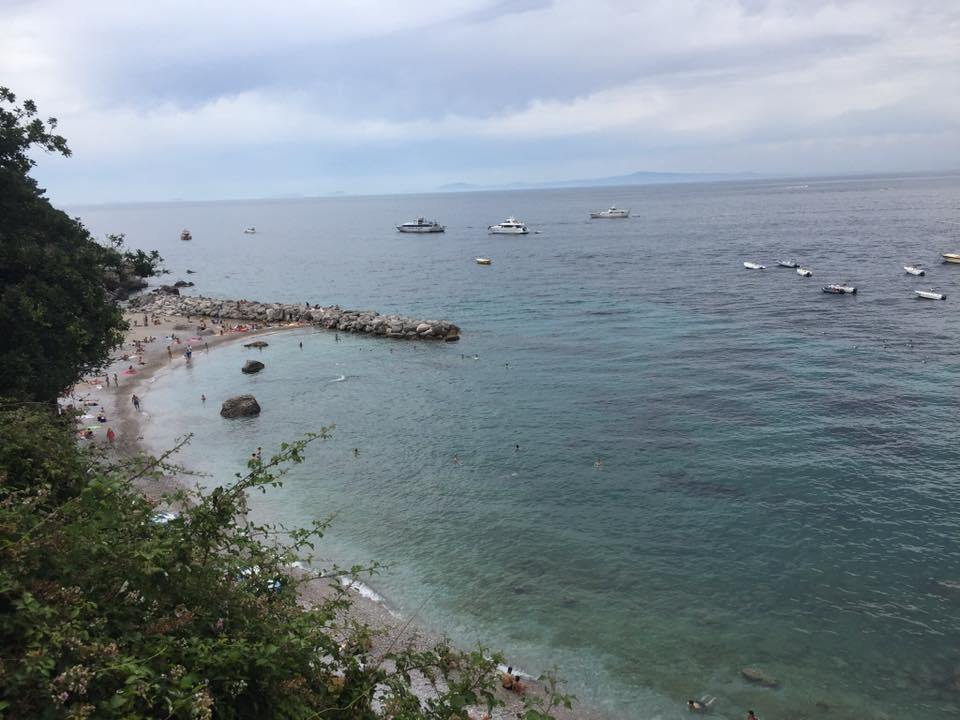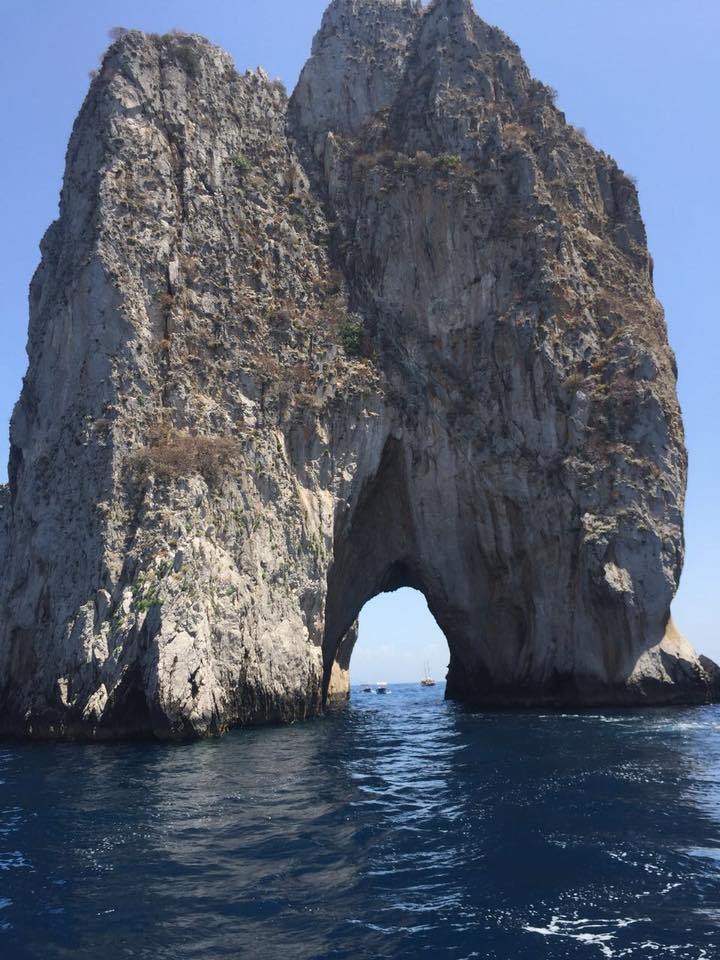 After a quick cold dip at the public beach next to the harbour we decided to walk up to Villa Jovis- A grand Roman palace, built by Emperor Tiberius in AD 27. It is quite a walk through a series of flower-decked terraces overlooking the bay passing the town centre. Passing through narrow lanes of Capri one can see the beautiful and quaint houses here. I wondered how could they afford it but wish to own one too. After a 30-45 mins walk, the view up here is absolutely breathtaking! And the best part of it is the world famous azure sea which gives Capri its name - the Blue Island. To experience the more authentic side of the island, head over to Anacapri. Filled with rocky terrain and groves of pines and Mediterranean brush. One can find walking and hiking trails in peaceful surroundings and luxury boutiques give way to artisan workshops.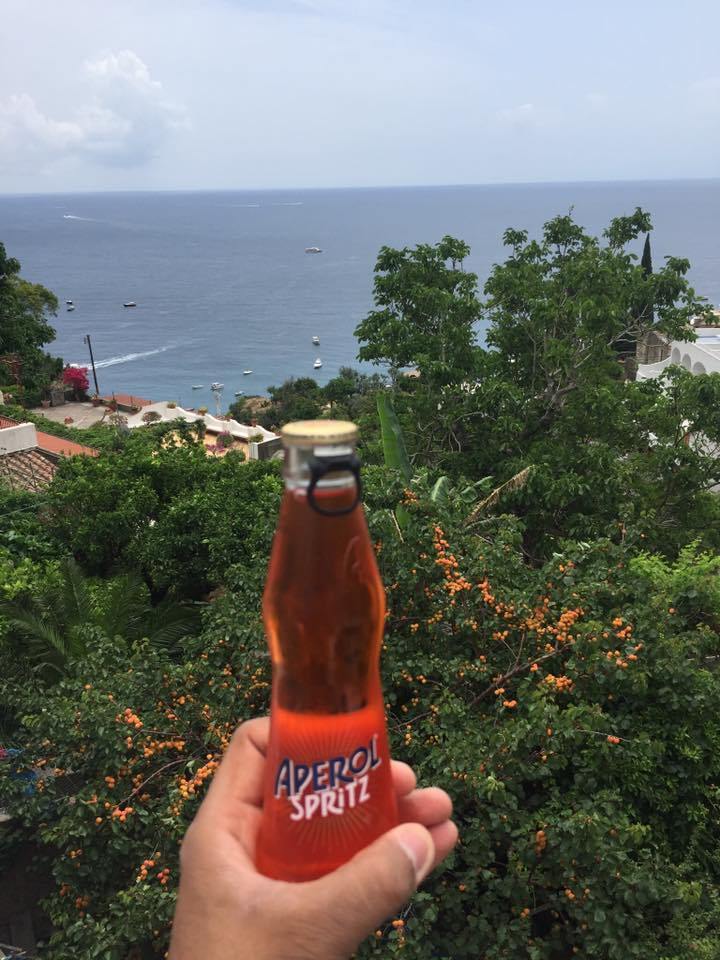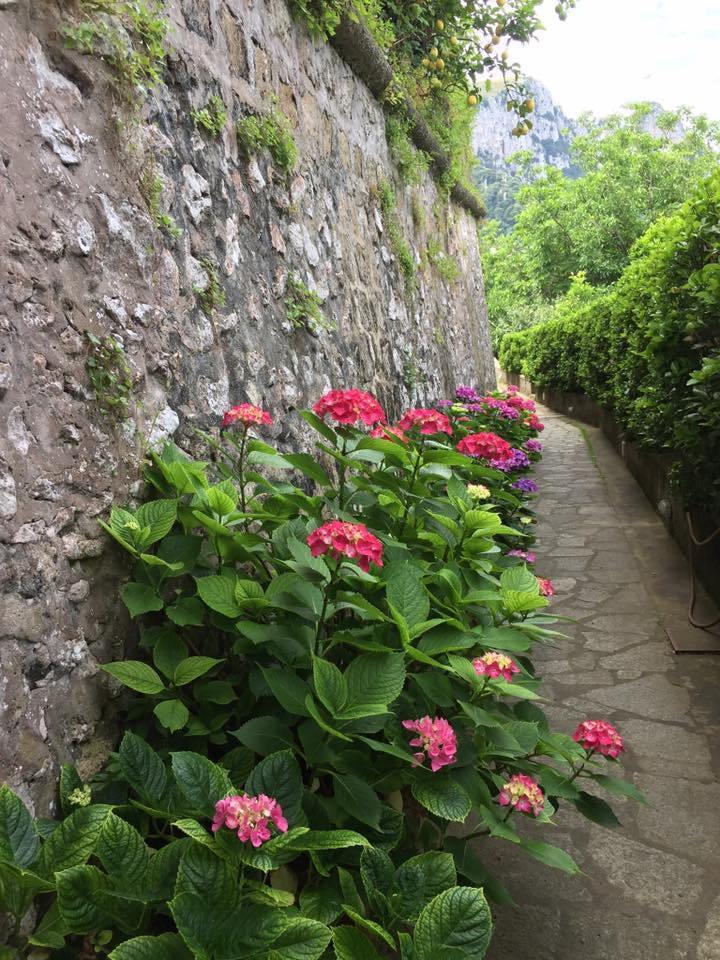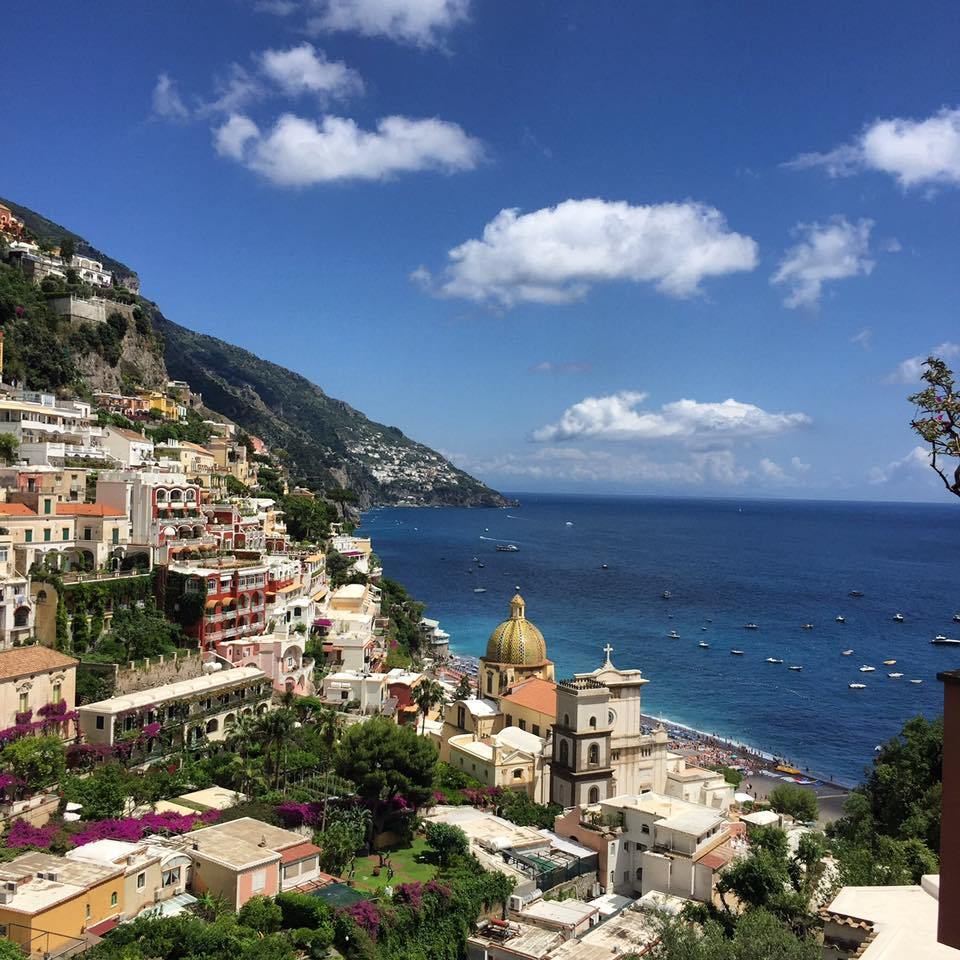 Our next 2 days involved roaming around Positano and Amalfi. A short drive ahead of Sorrento pass the Milky Mountains comes Positano. With its steep geography and fancy houses that tumble down to the sea in colorful cascade, Positano is the star of the Amalfi Coast. Look for a parking around the top side of the town and walk down to the center and the beach. As you take a stroll around the town's cobbled streets to the seaside square you can enjoy the beautiful views of the rugged green hills and azure waters. If all the walking makes you hungry, be sure to stop at one of the small pastry shops to enjoy some local pastries, some limonchello or Aperol and Sprtiz.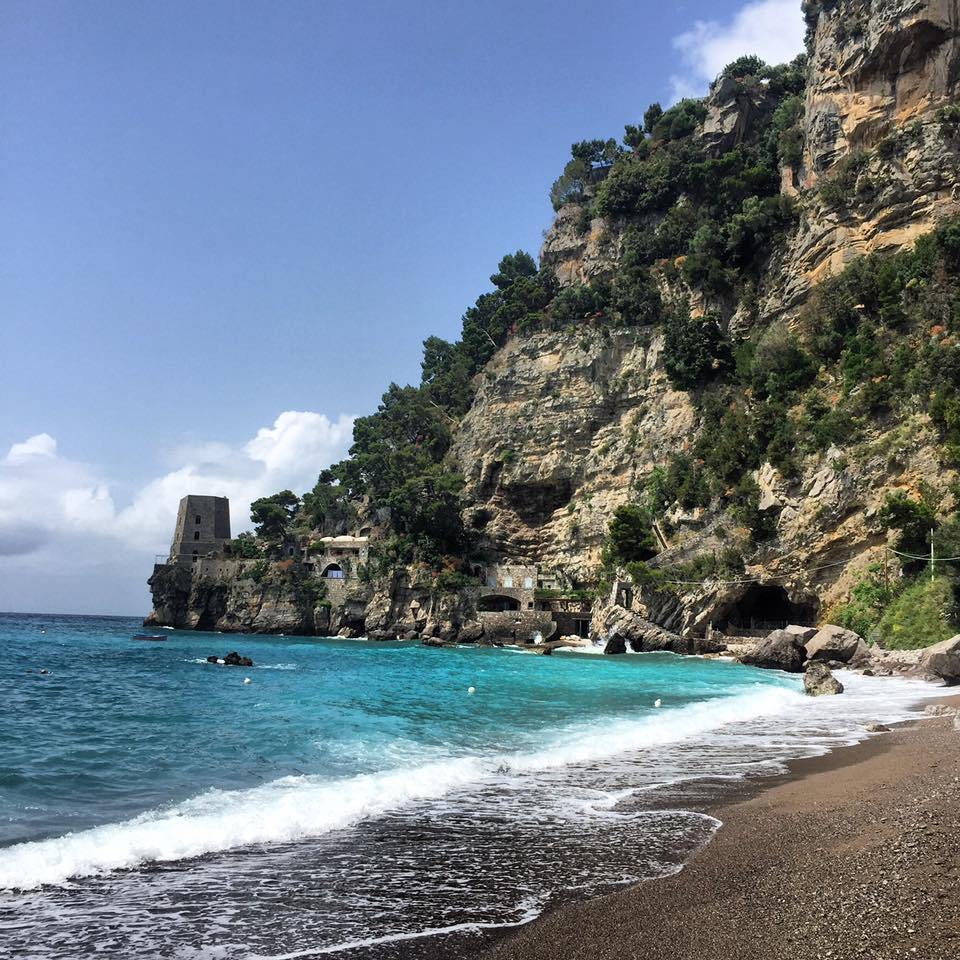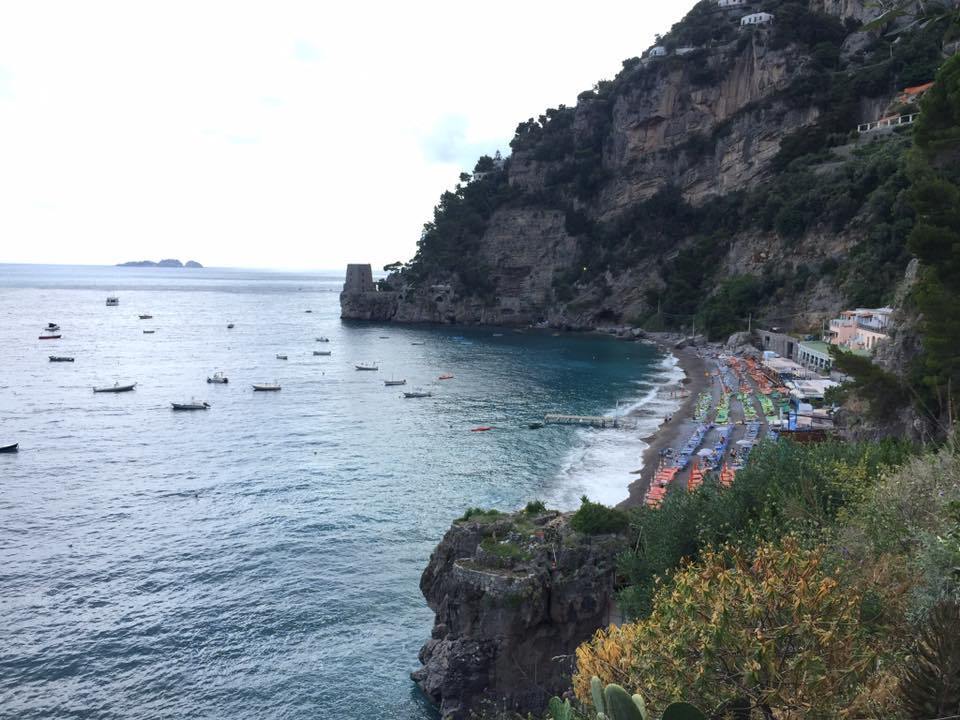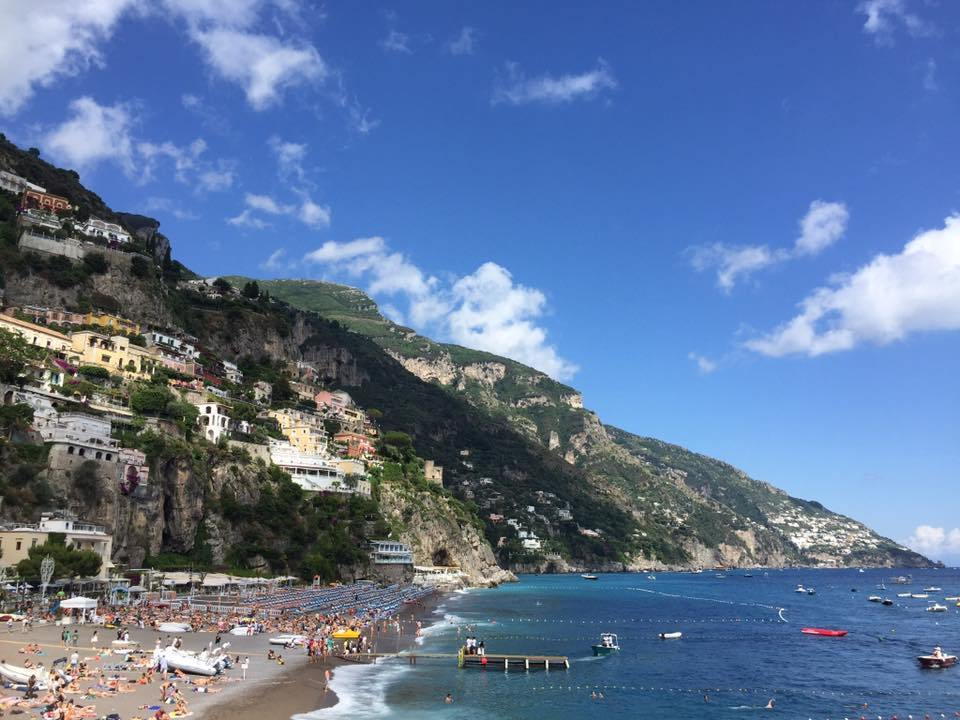 One can chose from the popular public beach or the other two smaller beaches nearby. I learned the main beach is free and you can pay 15 euros for a beach chair for the day. We chose the Fornillo beache to relax. Near a small cove, both the beaches are accessible through steps around the hills. The beach is full of pebbles and the water current is a bit strong or maybe it was because we went off season.
John Steinbeck said it best in an article which prompted a surge of tourism to Positano in the 1950's that hasn't abated since:
"Positano bites deep. It is a dream place that isn't quite real when you are there and becomes beckoningly real after you have gone."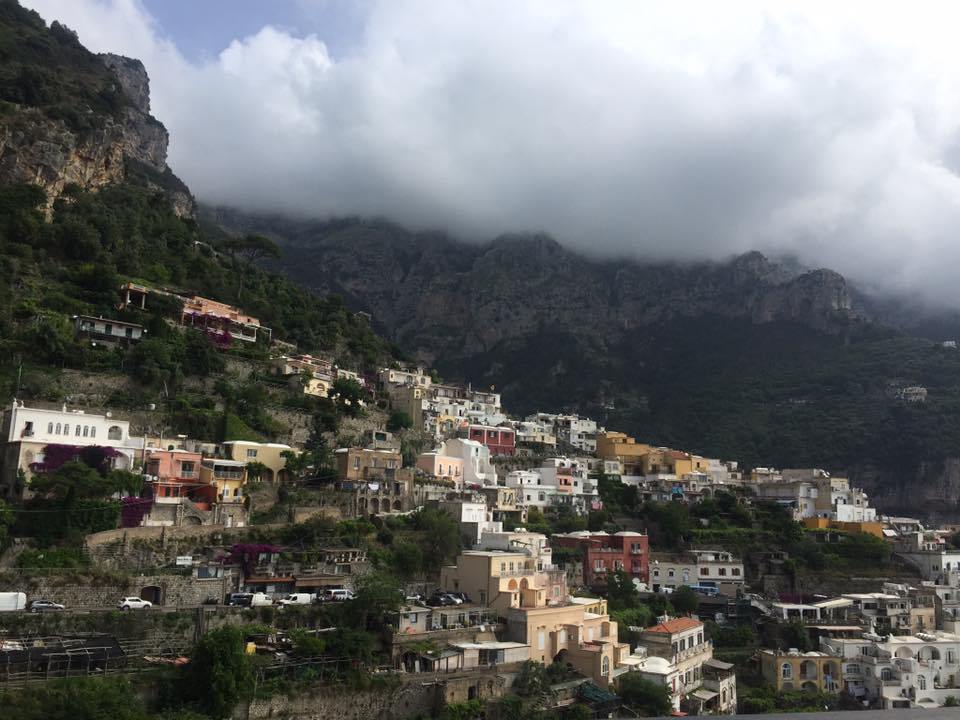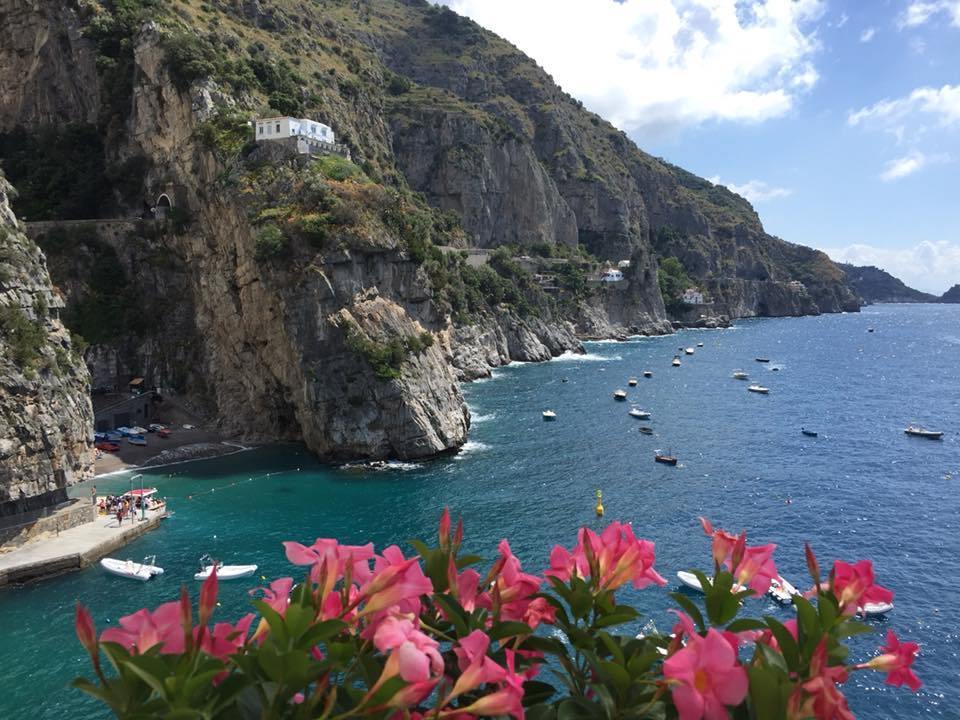 I wholeheartedly agree.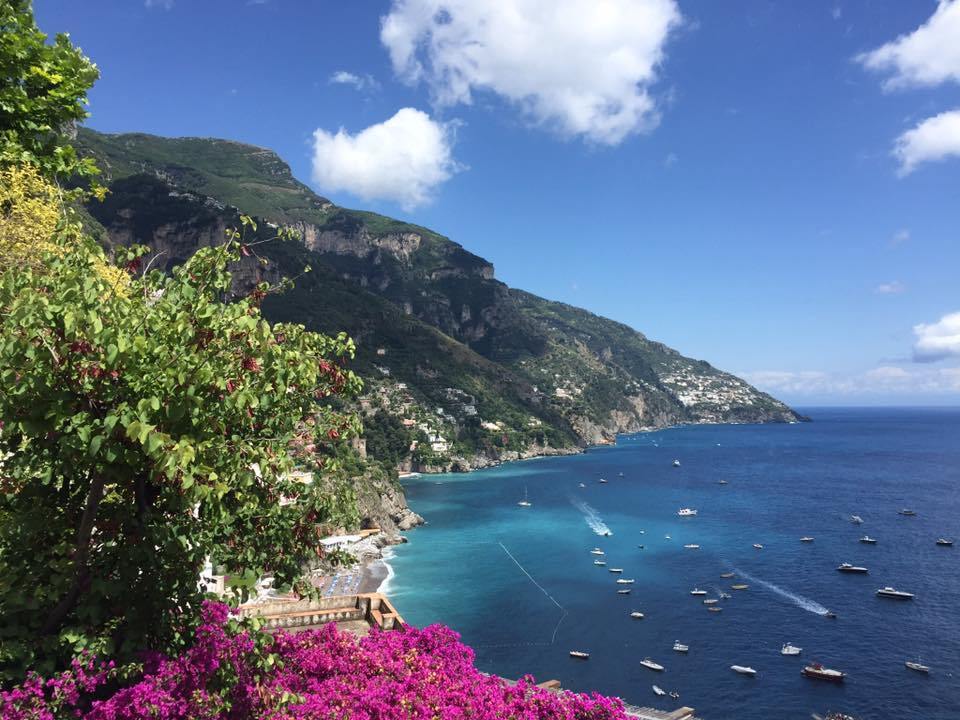 A 20 minute drive ahead from Positano is Amalfi- a famous touristic center and the most heavily frequented by travelers. One of the reasons for that is the fact that Amalfi is a major intersection for nearly all modes of transportation carrying travelers between islands and towns. The crowds here can be overwhelming and parking difficult to find.
Mythology tells us that Hercules fell in love with a beautiful nymph named Amalfi. She tragically died young. In his grief, Hercules searched all of the earth to find the most beautiful place in which to entomb her body. It is this breath-taking peninsula, sandwiched between the Bay of Naples and the Tyrrhenian Sea that promised him the most beautiful resting place for his beloved and thus gave this little piece of heaven its name - Amalfi.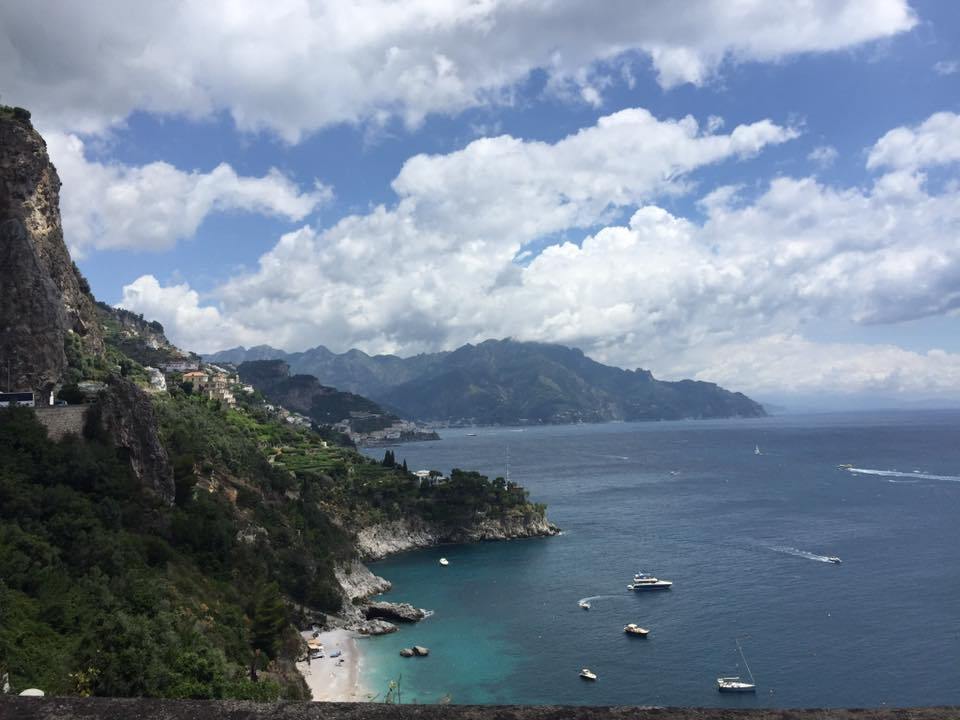 There are several ways to get to the beautiful Amalfi. Depending on the time of year you're visiting, it's possible to take a ferry from Napoli to the main port of Amalfi. The journey takes two to three hours with stops in places like Sorrento and Capri. Train from the Napoli Centrale station to Sorrento is an inexpensive and comfortable alternative. If you prefer traveling by car, you can rent a vehicle at the airports in Rome or Naples. Just know that driving through the area can be hectic. There are buses that run up and down the coast and you can catch a bus to pretty much any destination on the Amalfi Coast. In order to get to Capri you need to take a boat. To really see Positano and the coast you need a car.
Driving in the Amalfi Coast is very hectic and parking is expensive at around €30 for a day. Food and alcohol near the beach or town centre are also pricey Be ready to walk. A lot Stay at smaller villages in between and travel to the beaches