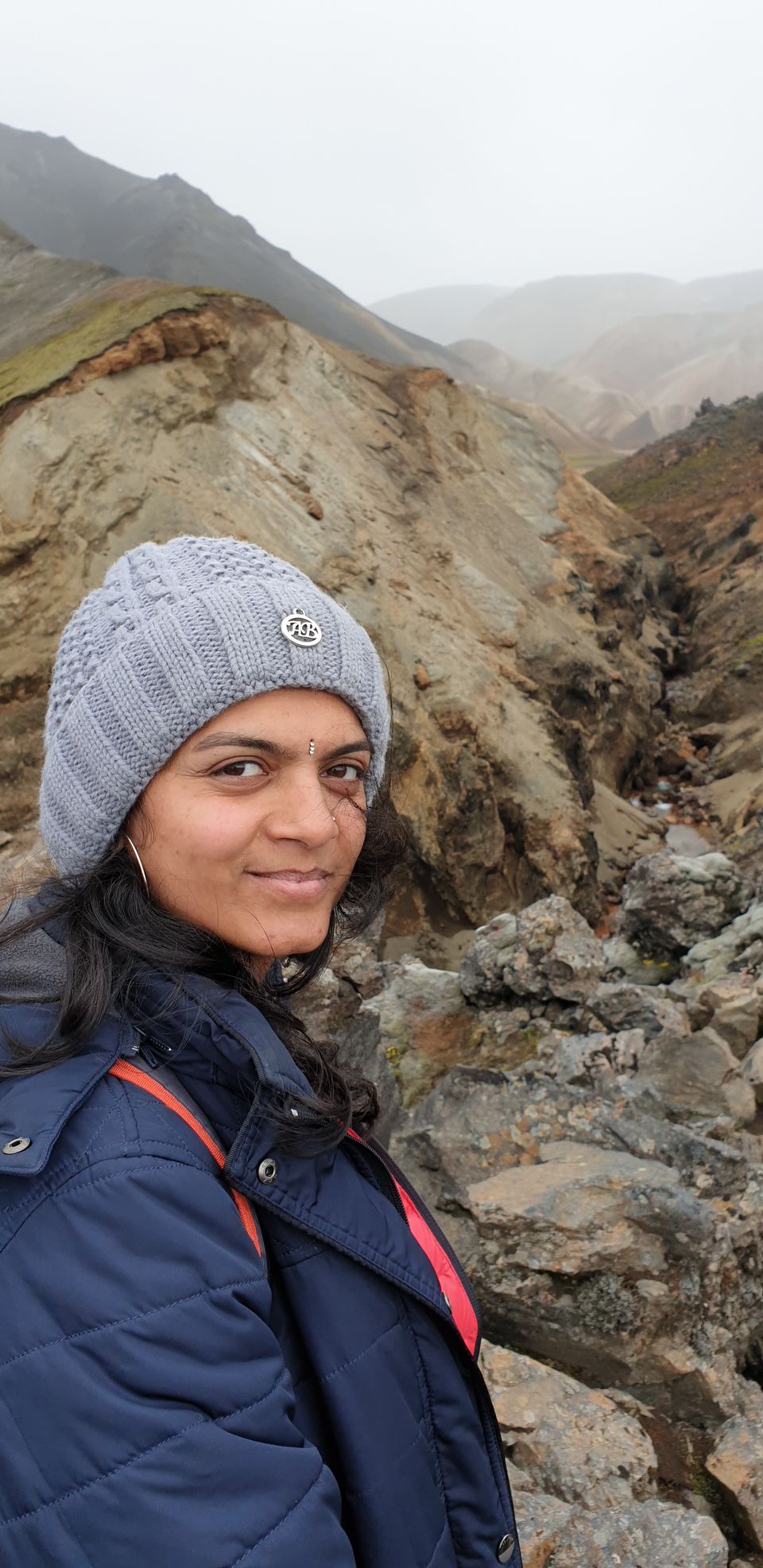 Day 6 is the day for some off road adventures in super jeep. YAY! After all,we are in nature"s paradise so why not go some off road destinations :)
We had booked LANDMANNALAUGAR SAFARI Super Jeep Day-Tour to Landmannalaugar from again same operator Arctic Adventures.
Todays guide is a Geologist and part time tourist guide. He is young and energetic and cute too ;-) So good start of the day !!
First he explained how this super jeep was built out of two cars (Mercedes and Ford or something like that). So basically we were sitting on expensive piece of art :)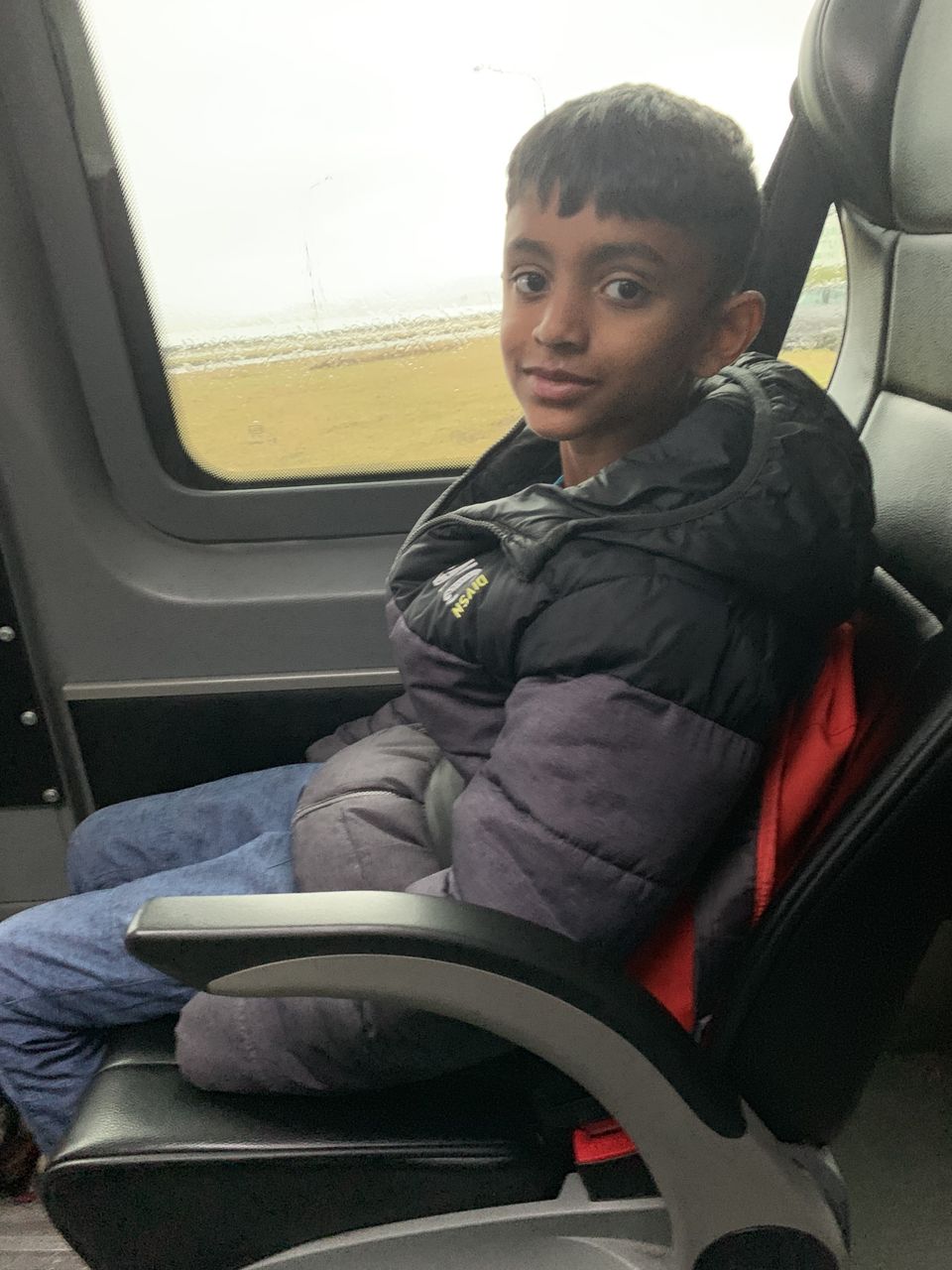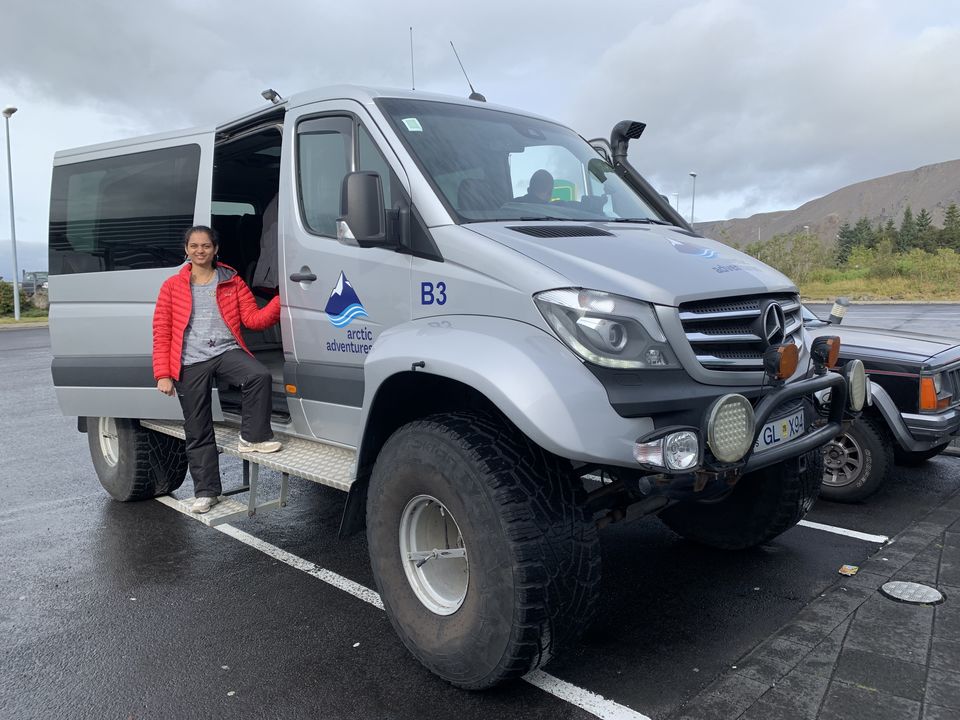 Our first stop is the HJÁLPARFOSS. Hjállparfoss (Help waterfall) is a beautiful waterfall in the spectacular valley Þjórsárdalur in the South Region in Iceland.
The name is a bit strange since waterfalls seldom help but the name has its history. In the past when Icelanders traveled from the Northern Region to the Southern Region over the Highland, they had a hard time finding a field for their horses to graze along the way. As the altitude in the Highland barely allows for conditions that are favorable for vegetation. So after a two to three-day journey on their horses the grass by the waterfall in Þjórsárdalur was the first grass they found for the horses, on the lower land after the long trip. And that was a lot of HELP for the horses. And that's how the waterfall got its name. The waterfall by the grass field that helped feed the horses after a few days journey over the sandy and rocky Highland. Interesting :)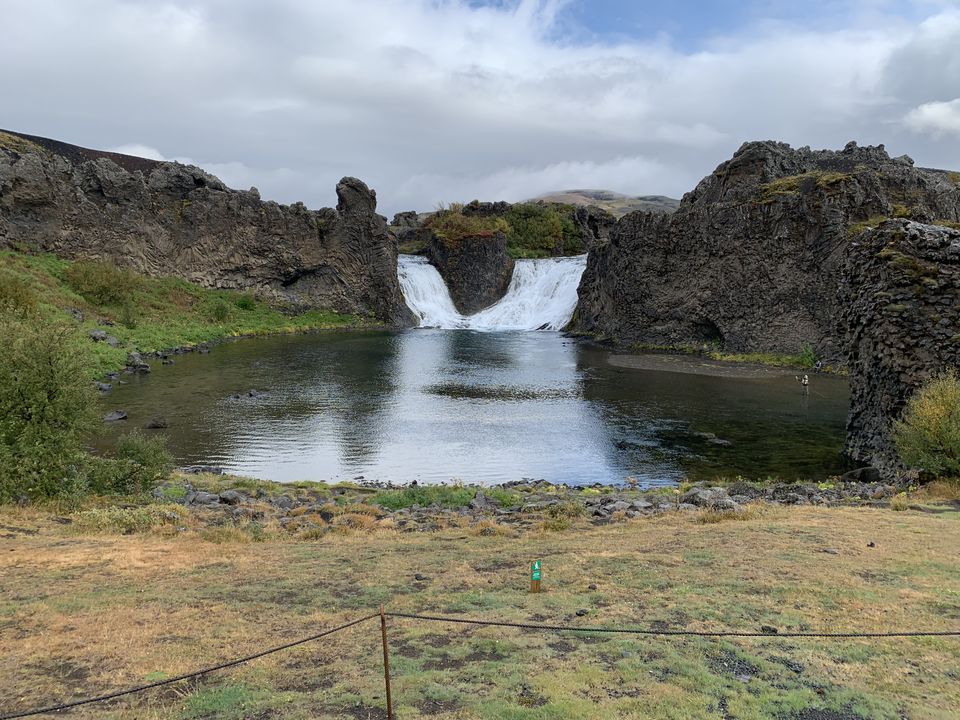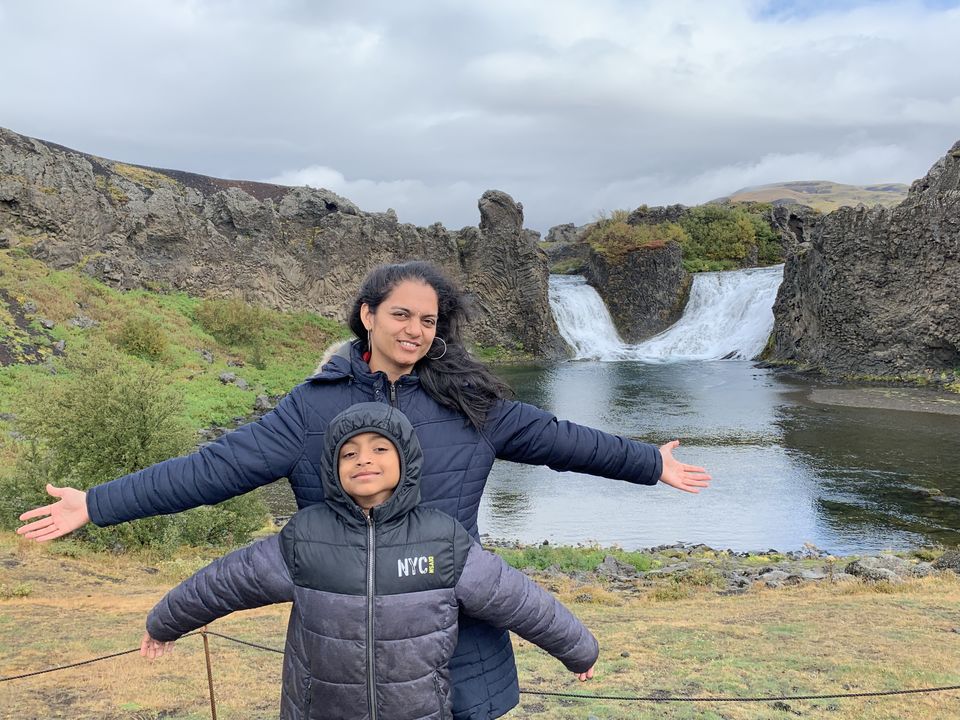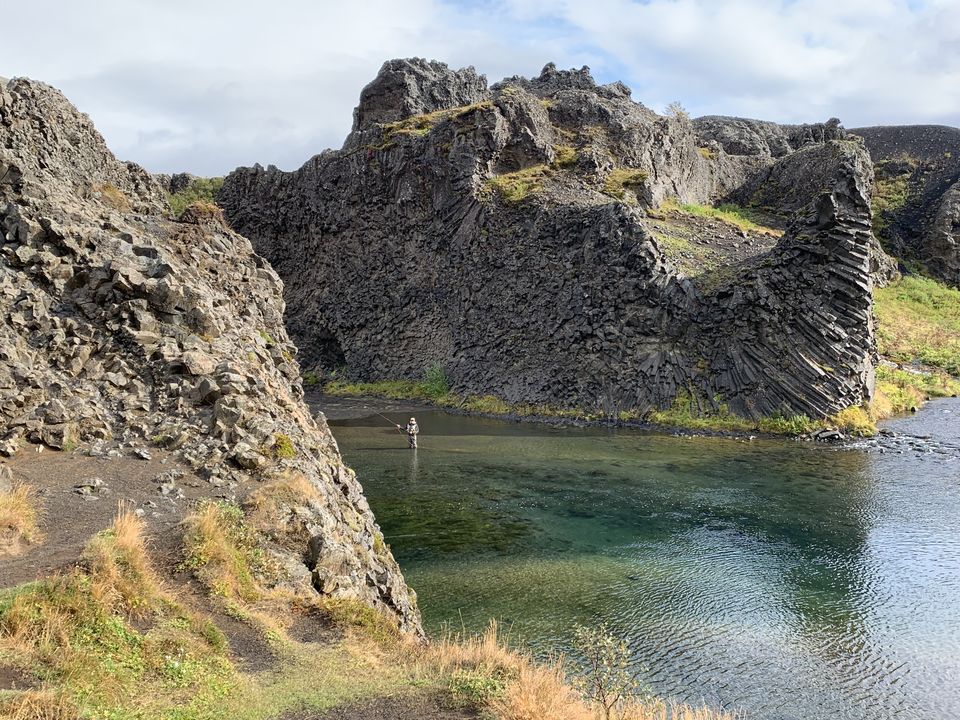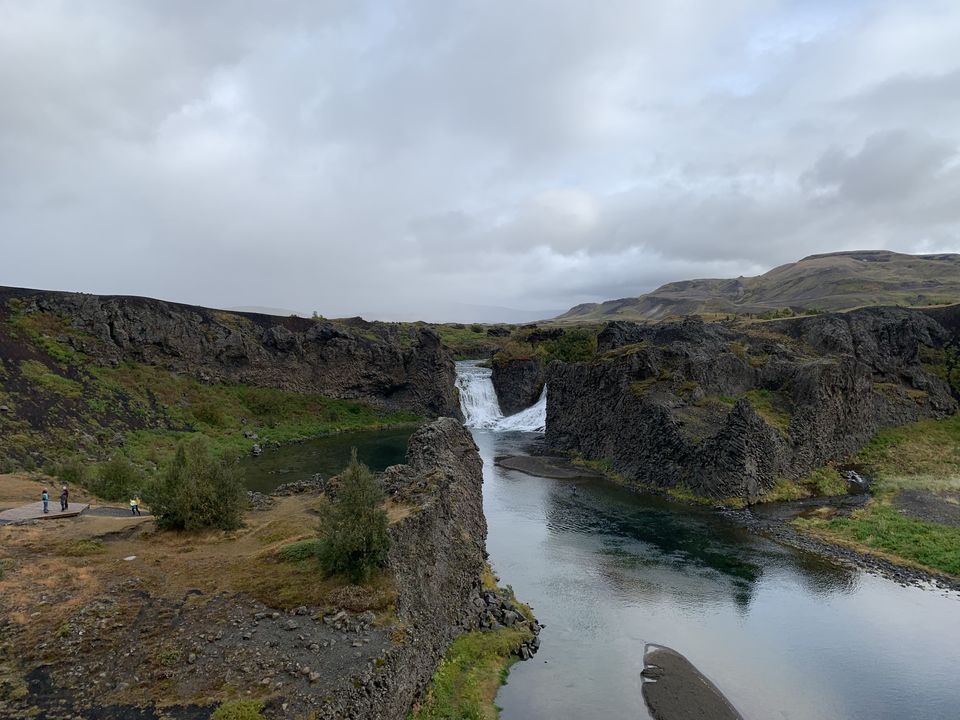 Next stop is the hidden gem Sigöldufoss waterfall, one of the most photogenic places in Iceland with gushing glacier water dropping vertically down from black basalt columns. A true sight for sore eyes!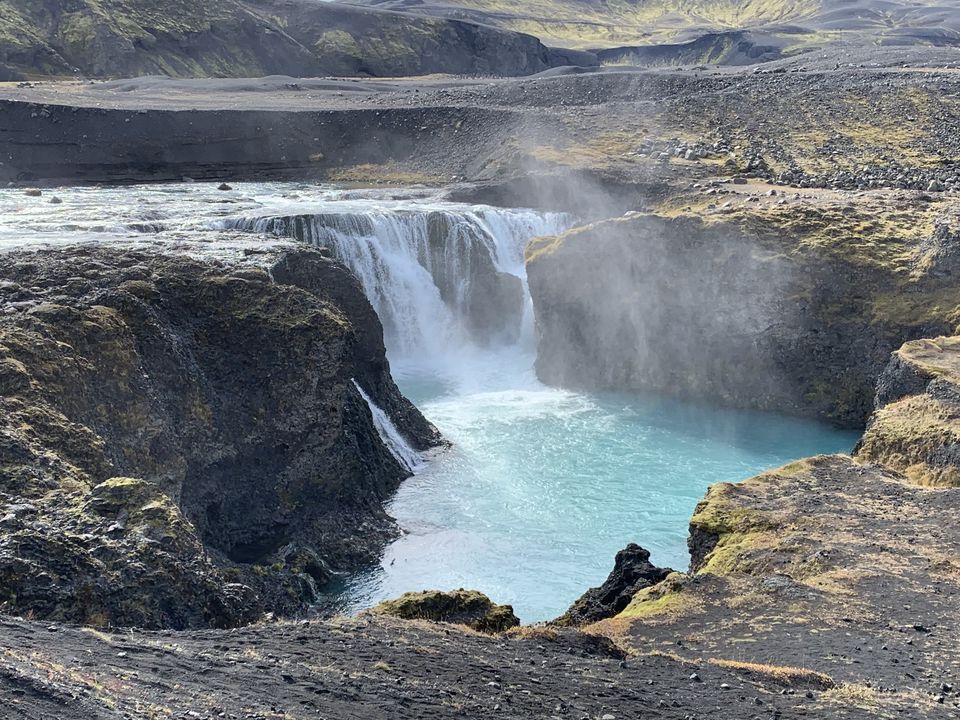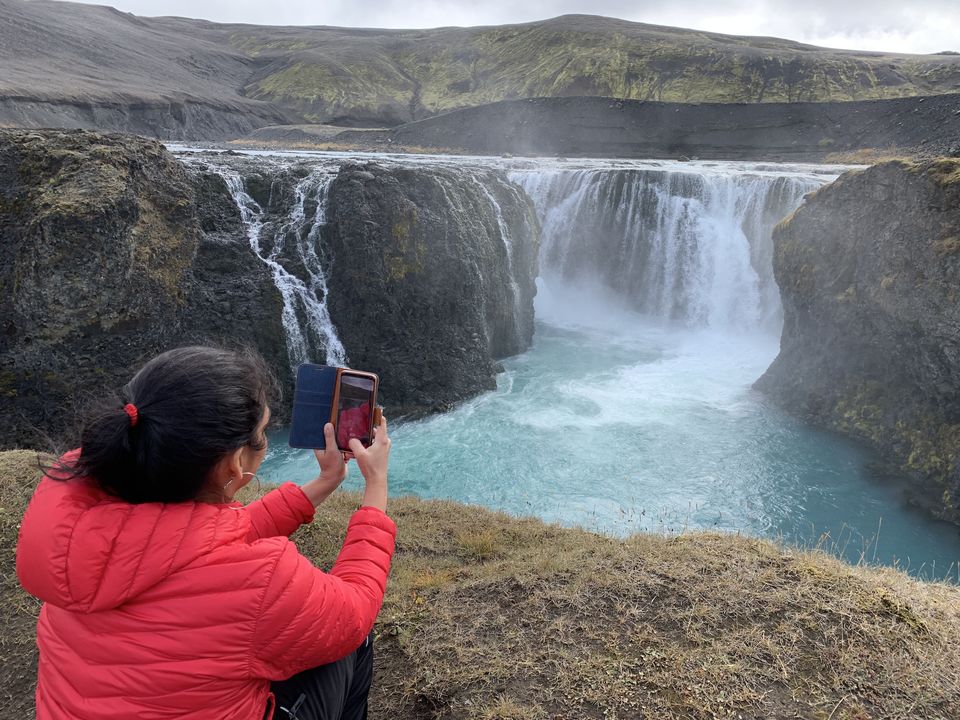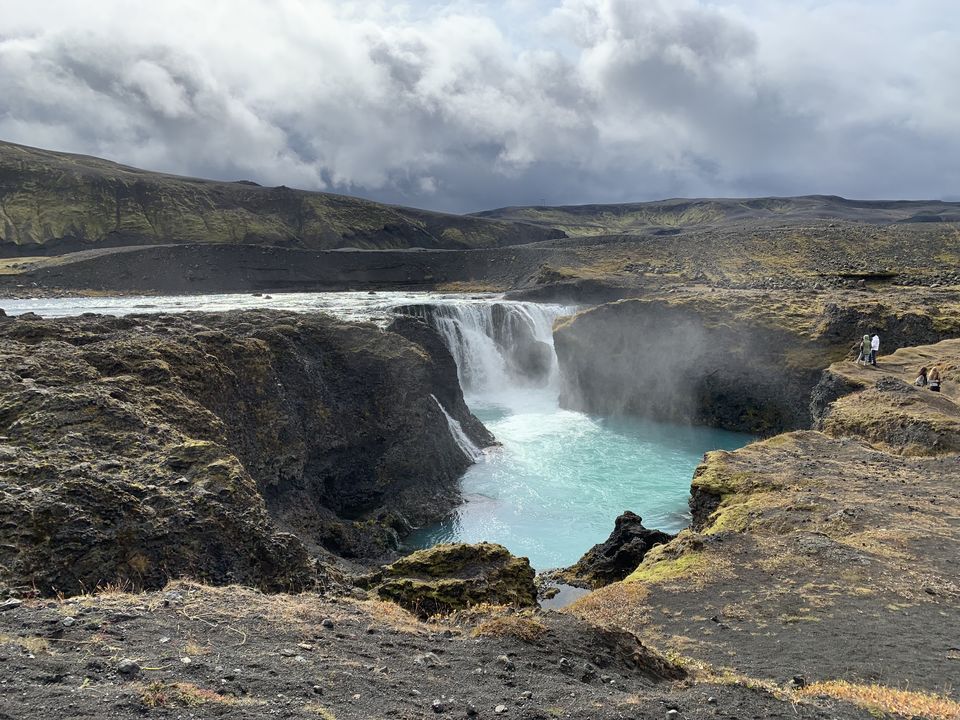 I think the black background of land together with colours of sky and mountains gives every waterfall in Iceland a different look altogether!!
Next is the time to remove some air from the tires for offroad driving. From the base of the volcano we drove over a truly rugged mountain track past lava fields and explosion craters. We then head into Landmannalaugar traversing a few streams and rivers in our specially build super jeep.
Guide said that he will do 3hrs hiking in this area and whoever wishes are free to join him or else we are free to explore this area on our own since the trailings are nicely marked for hiking. And all of us wanted to join him obviously.
Landmannalaugar is perhaps better described as an area of exotic landscape rather than a place. In essence, it is the northernmost part of the spectacular and unique volcanic system Torfajökull best known for its rhyolite mountains.Remarkably colorful mountains encircle the valley of Landmannalaugar. The rich colors of the slopes strike an outstanding contrast with the glittering obsidian lava fields.
Guide explained whatever he studied in Geology i think but we were more mesmerised in natures beauty and dont remember what he said :)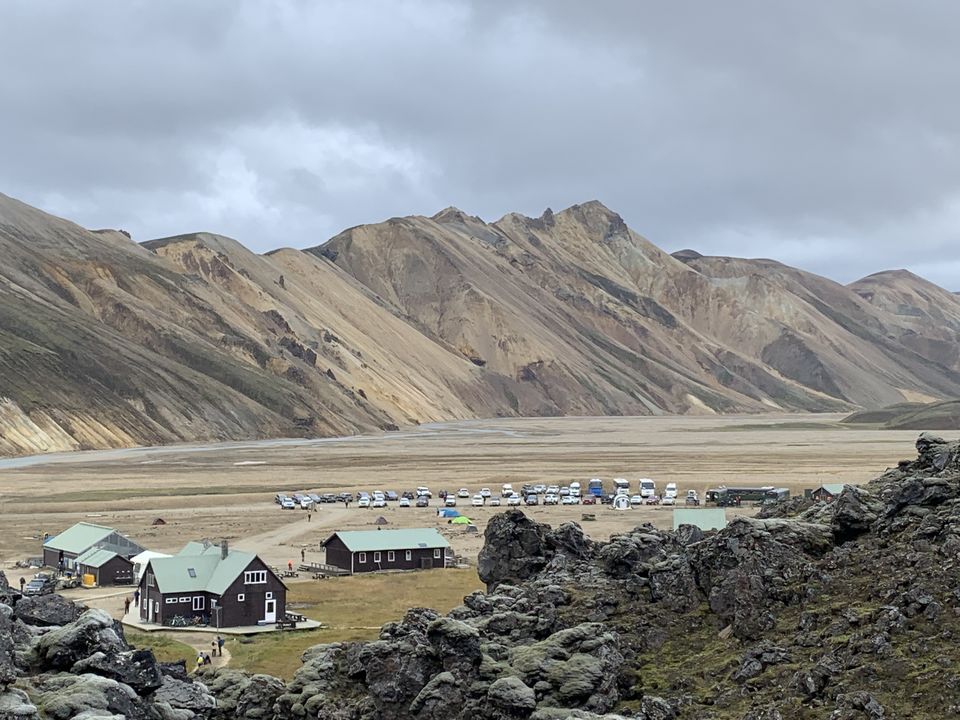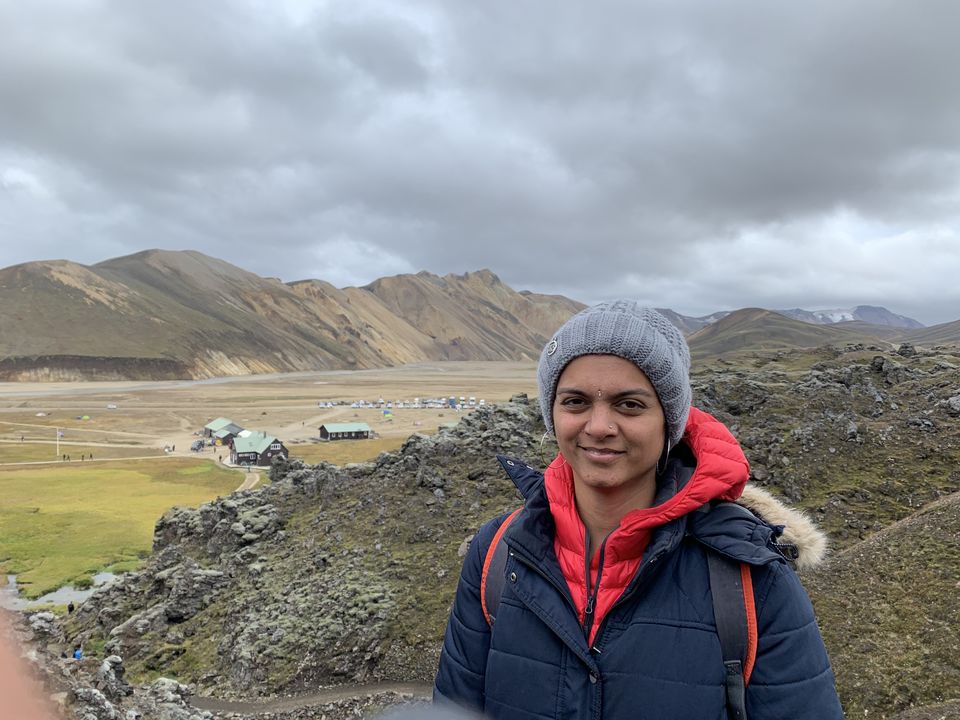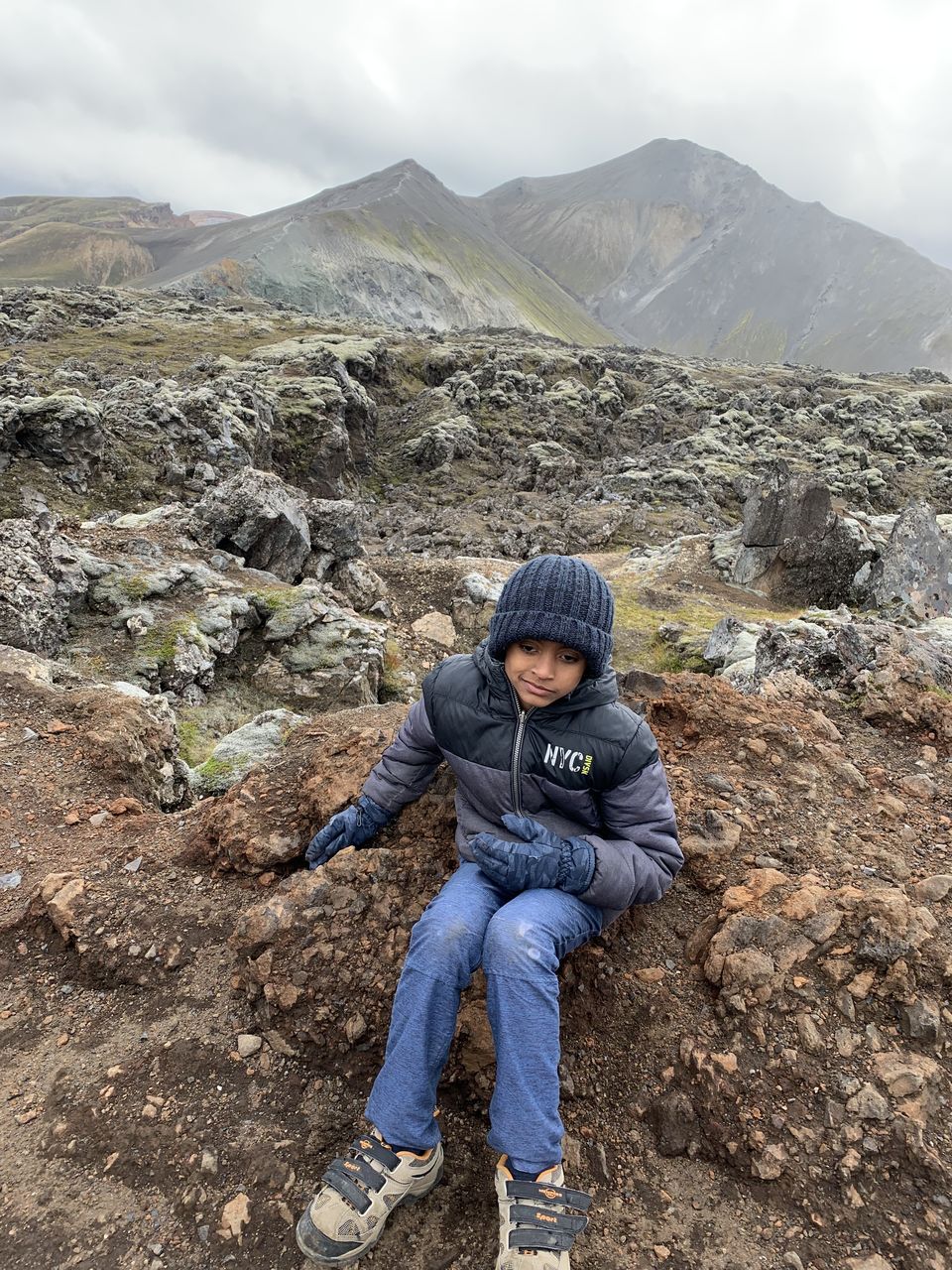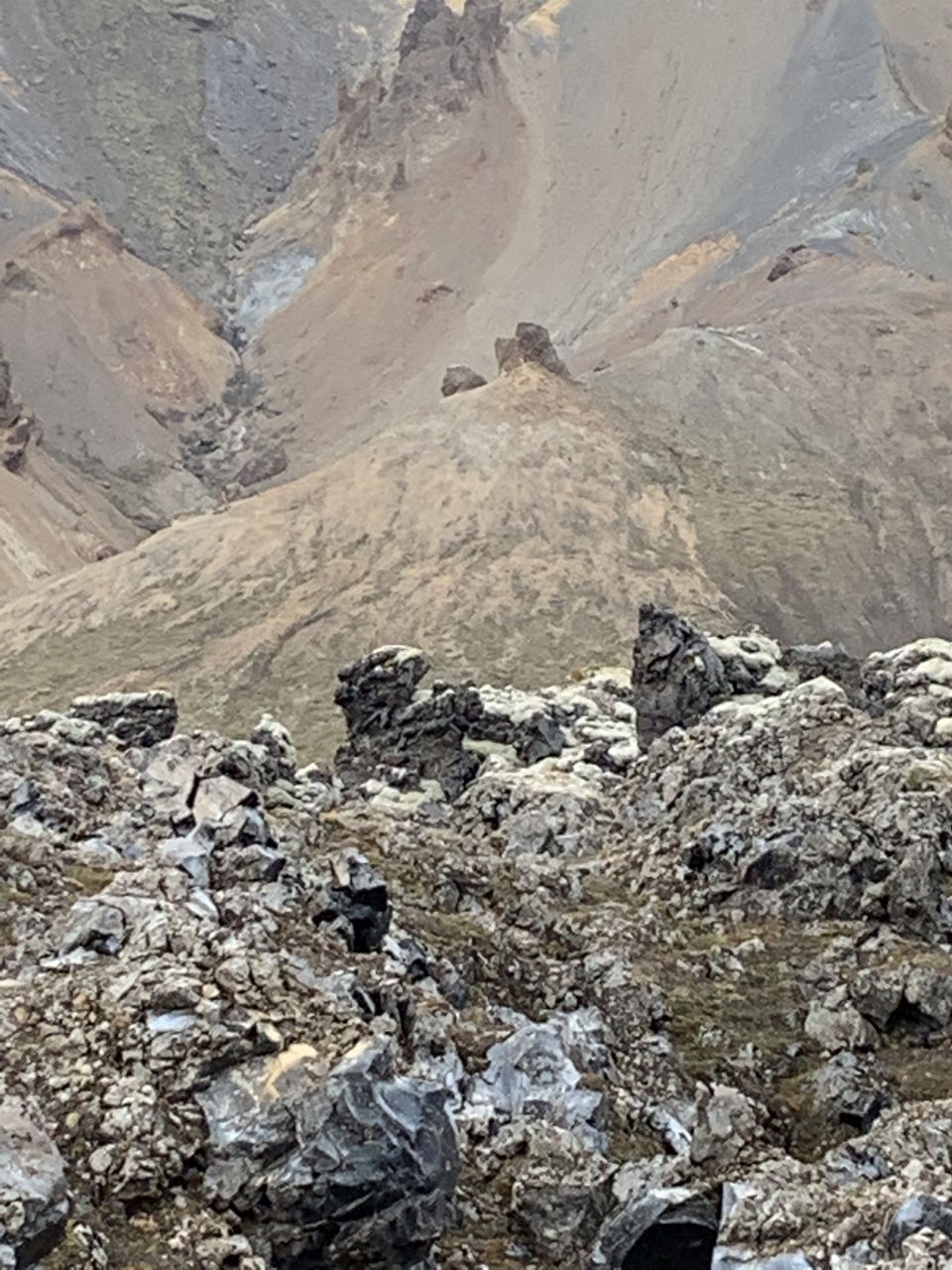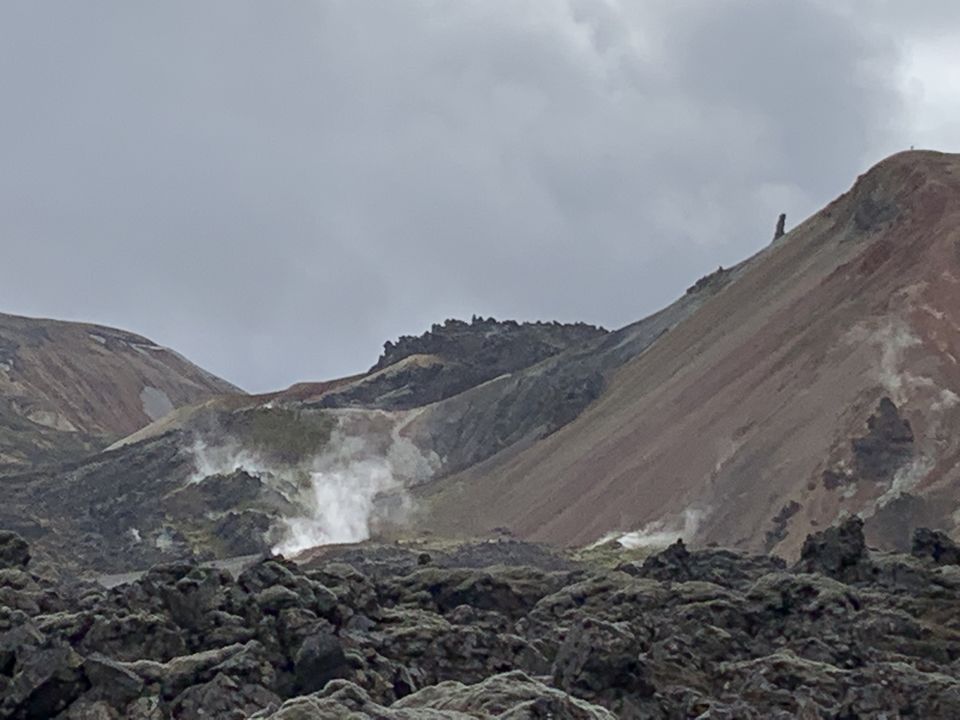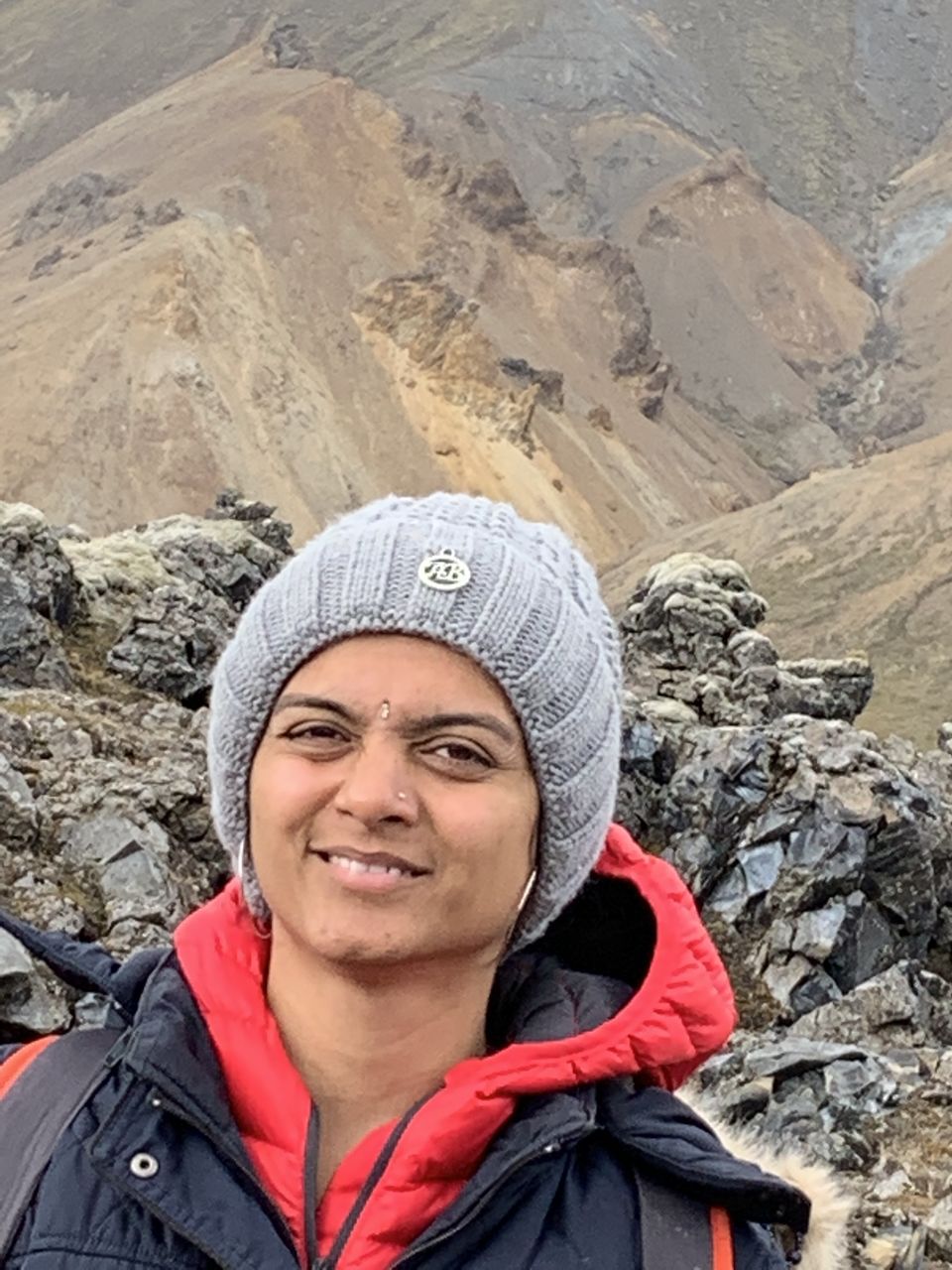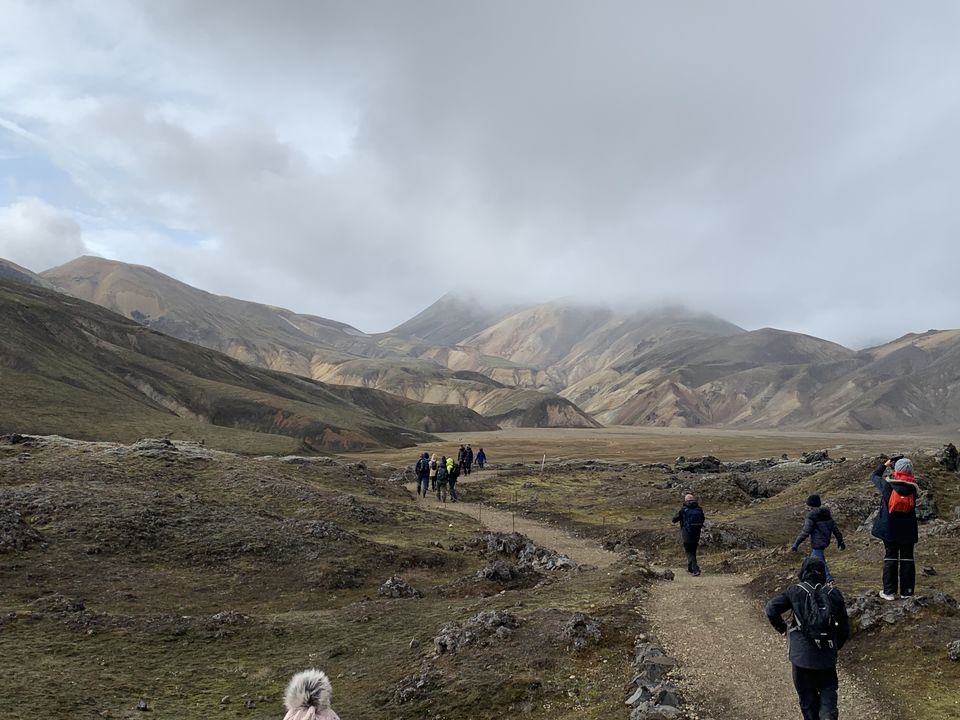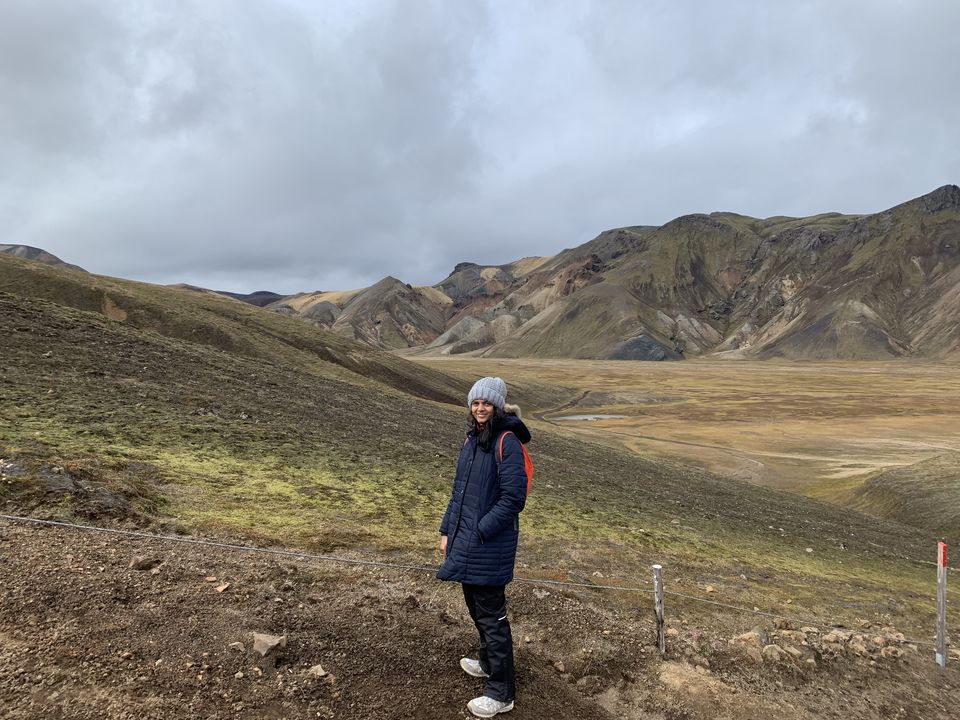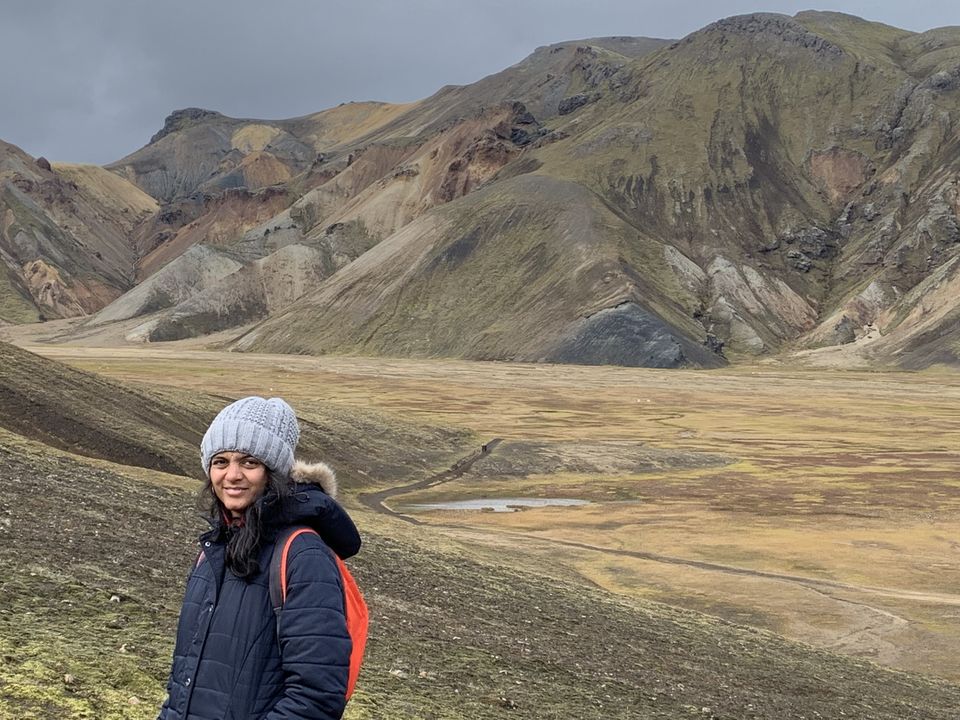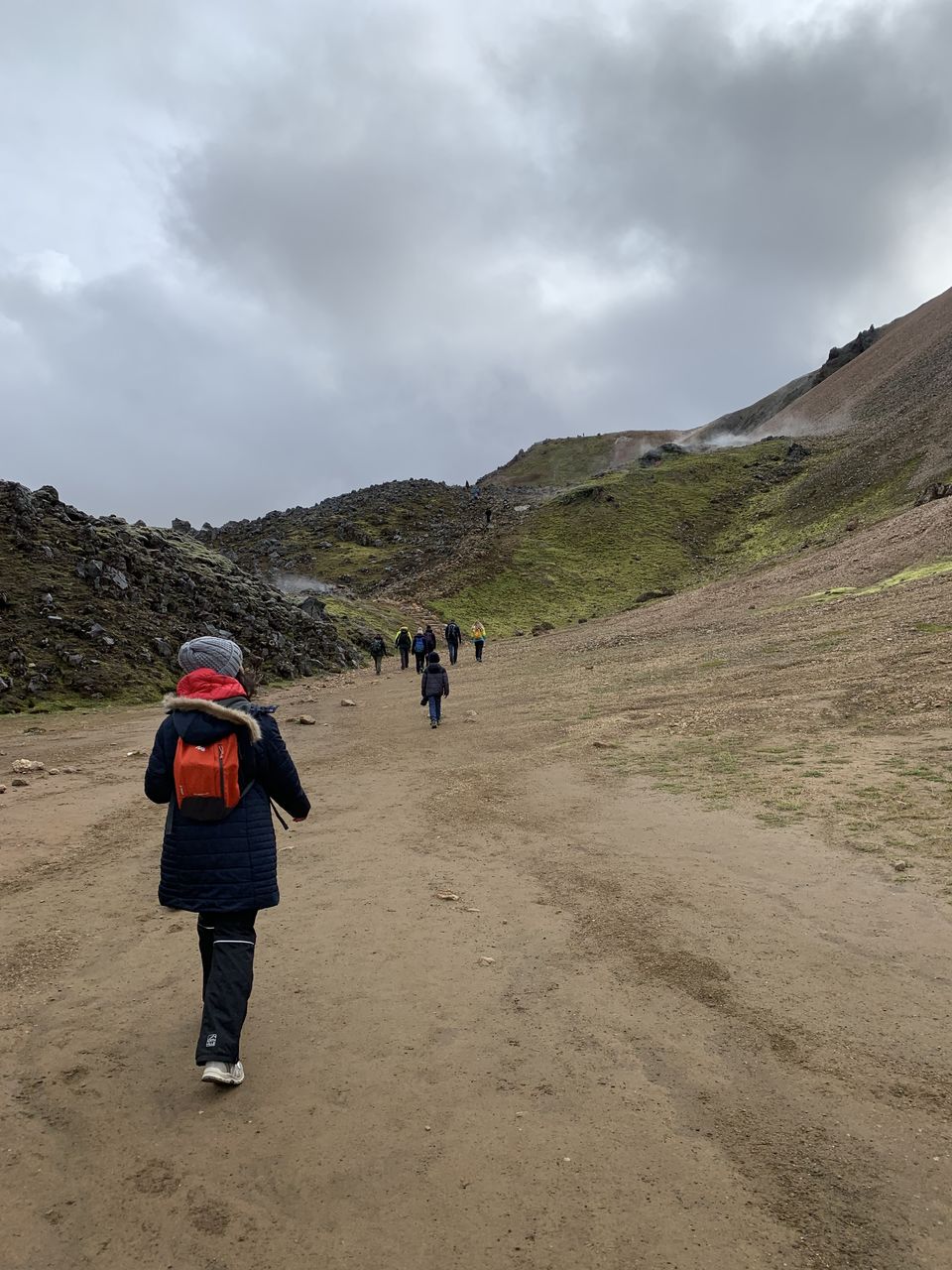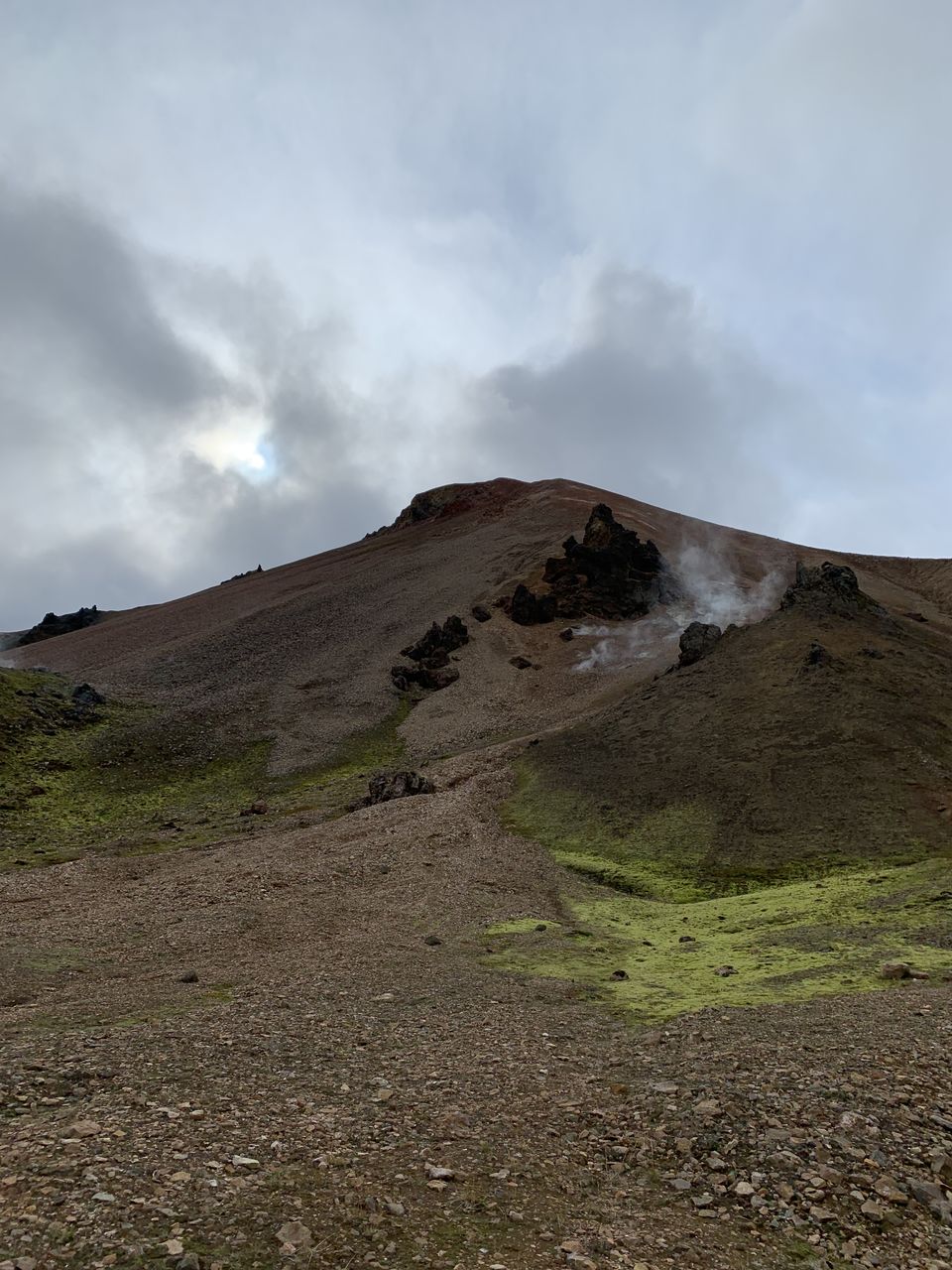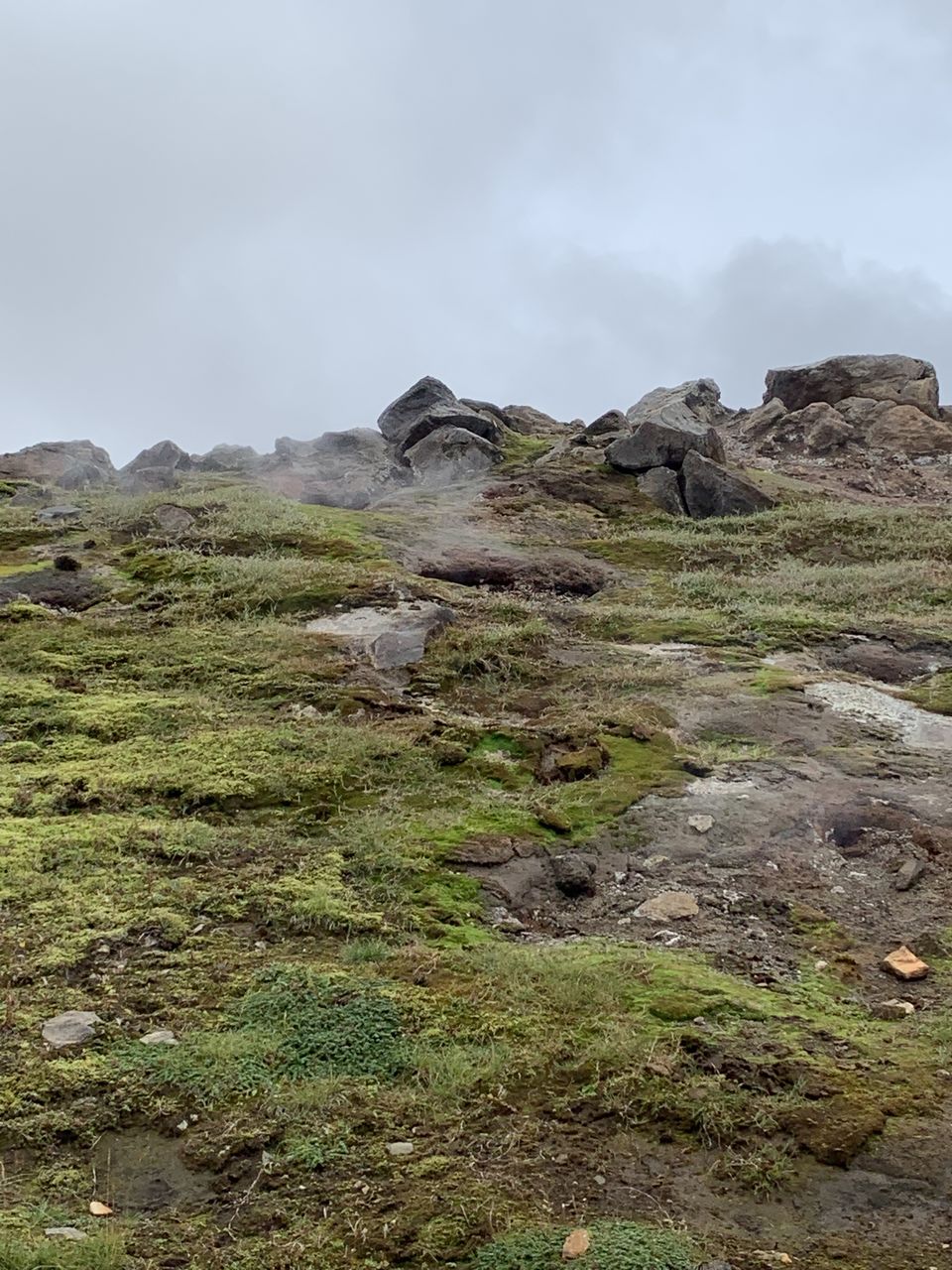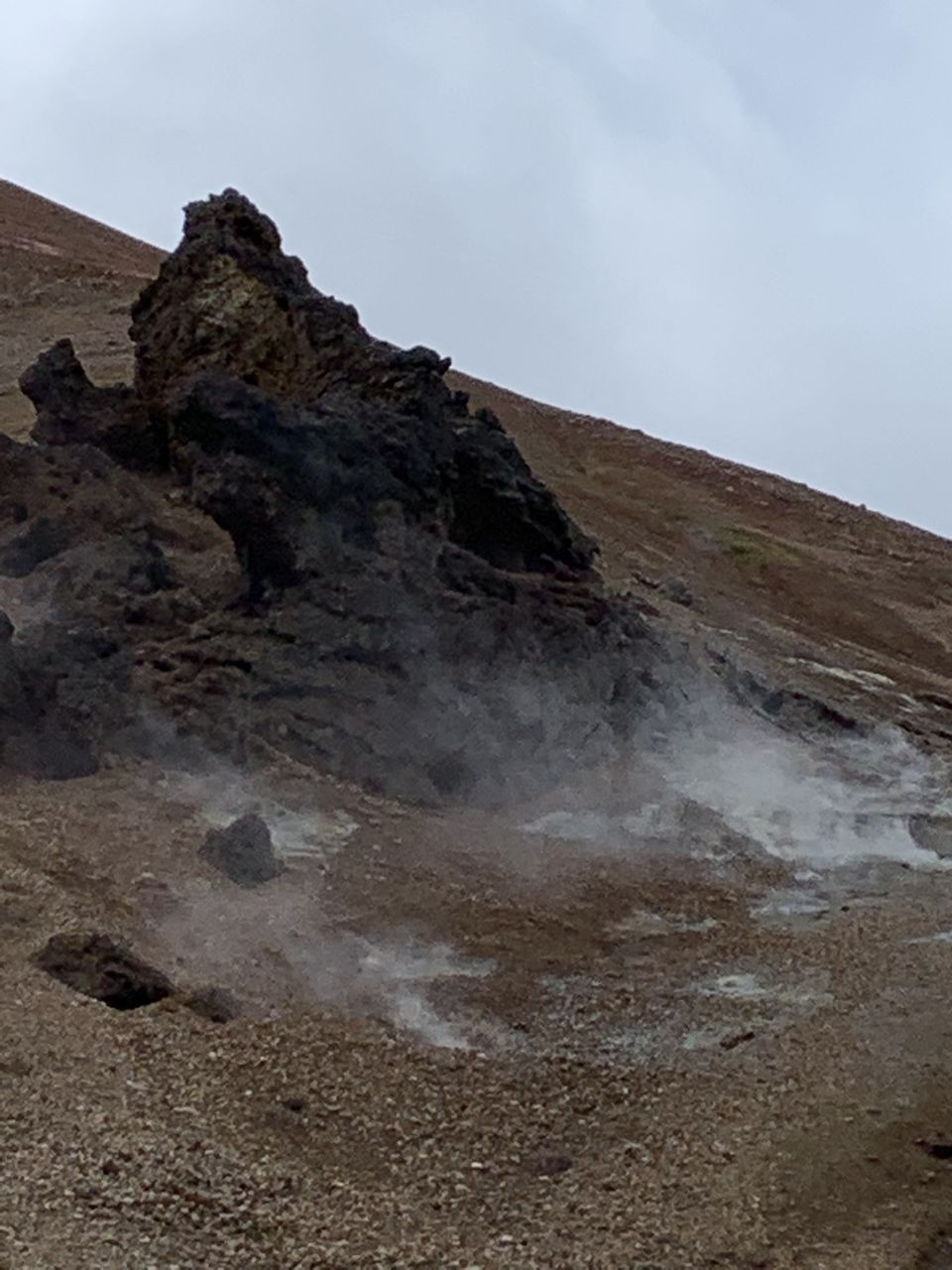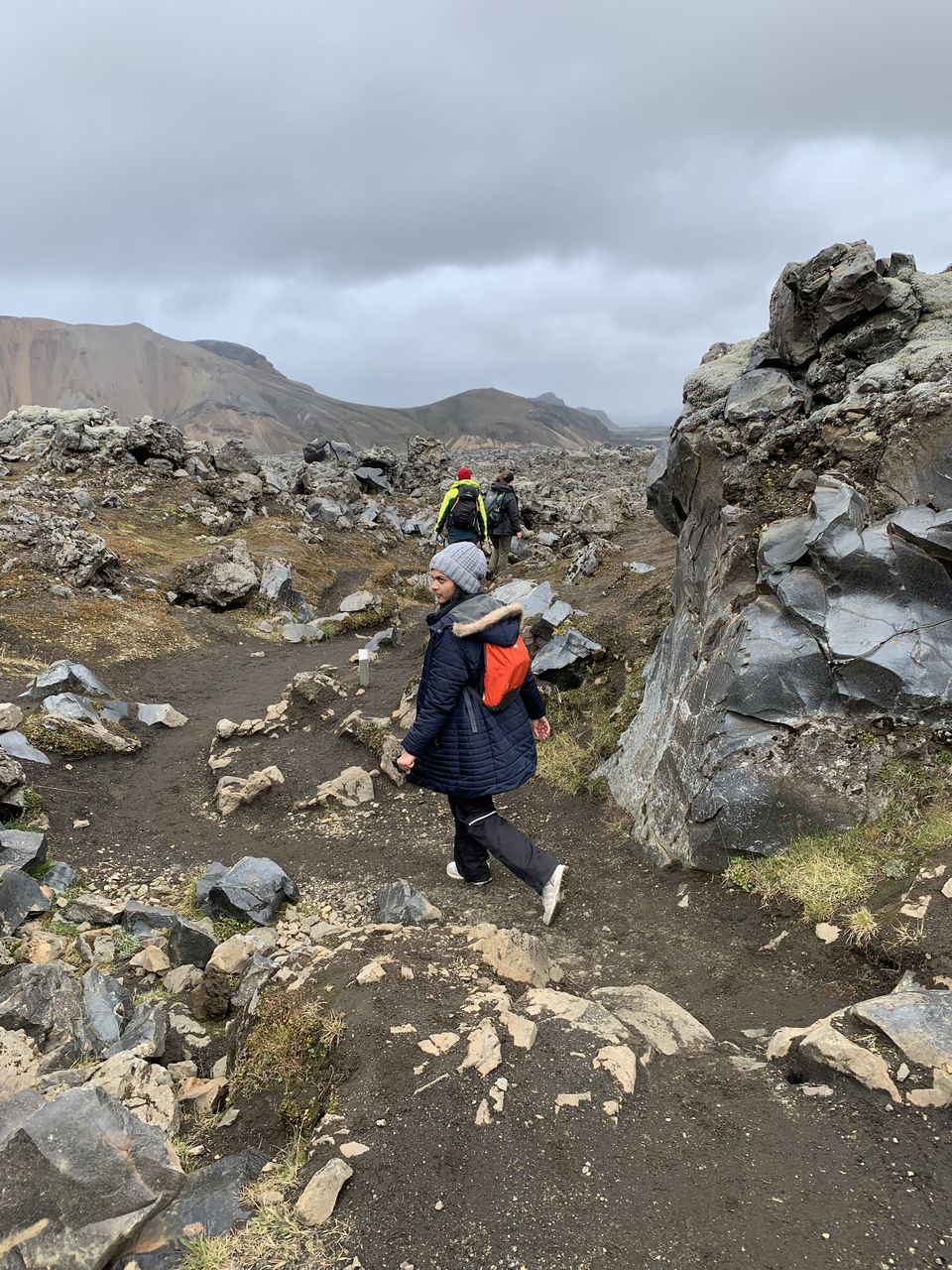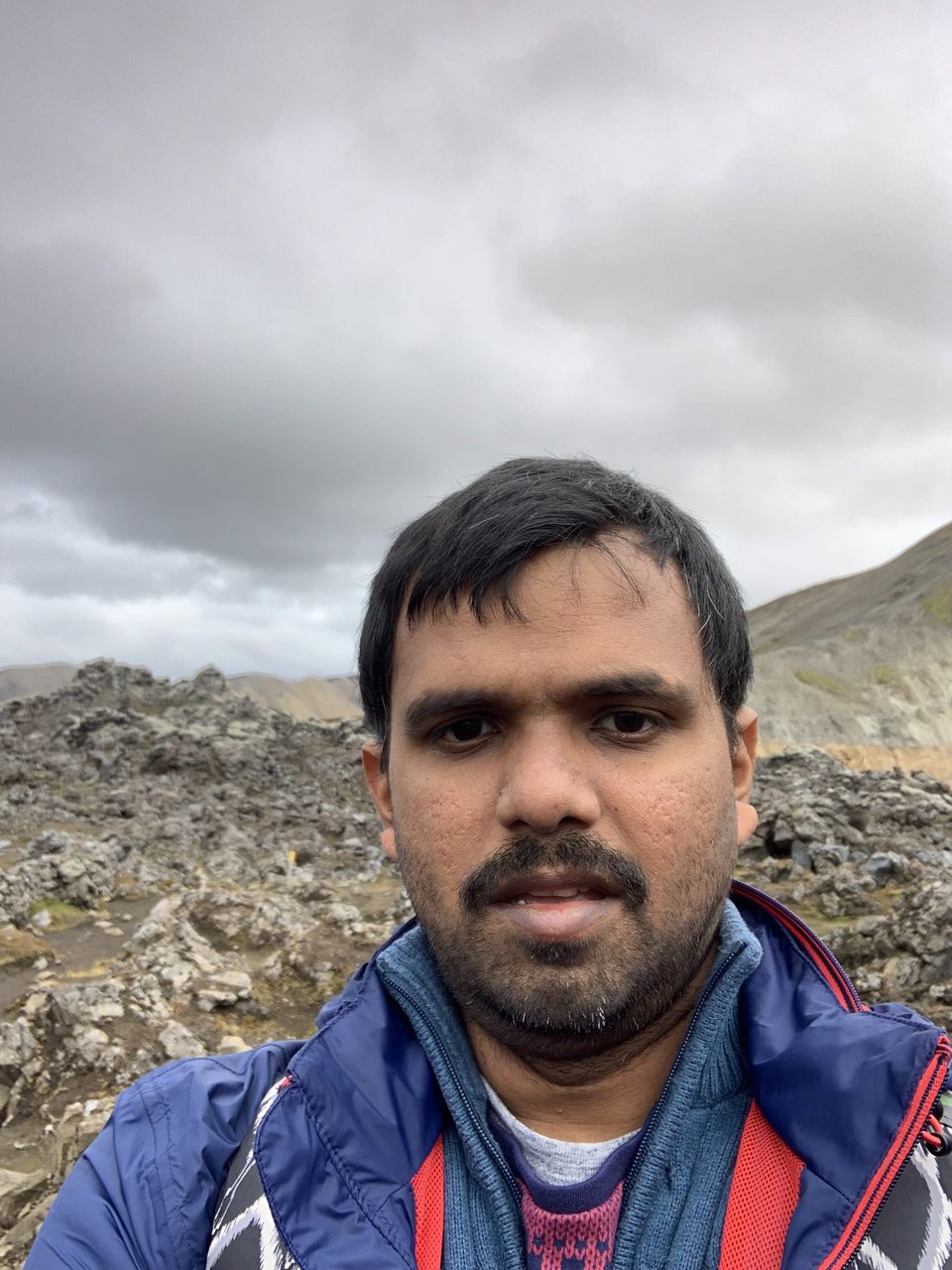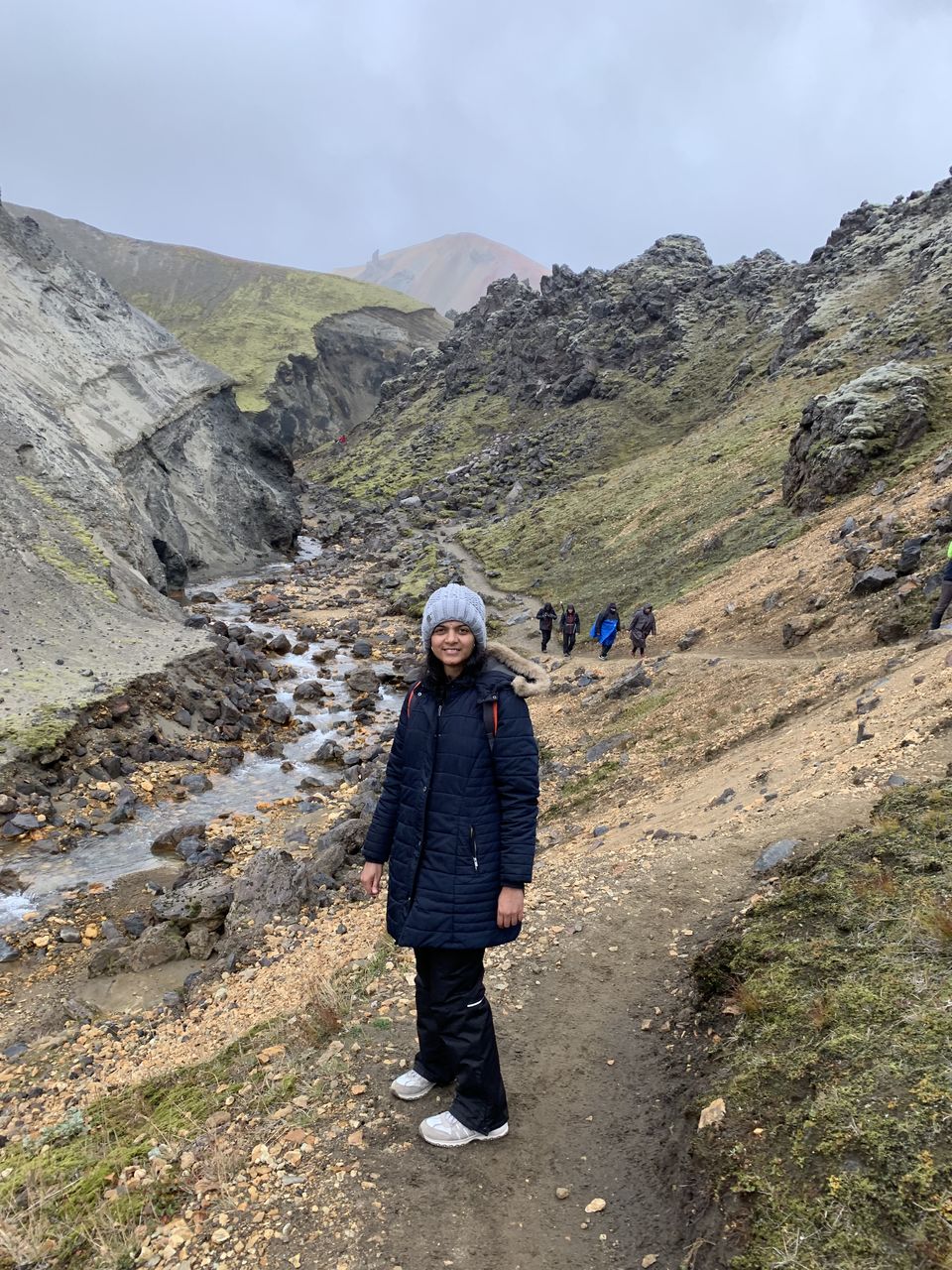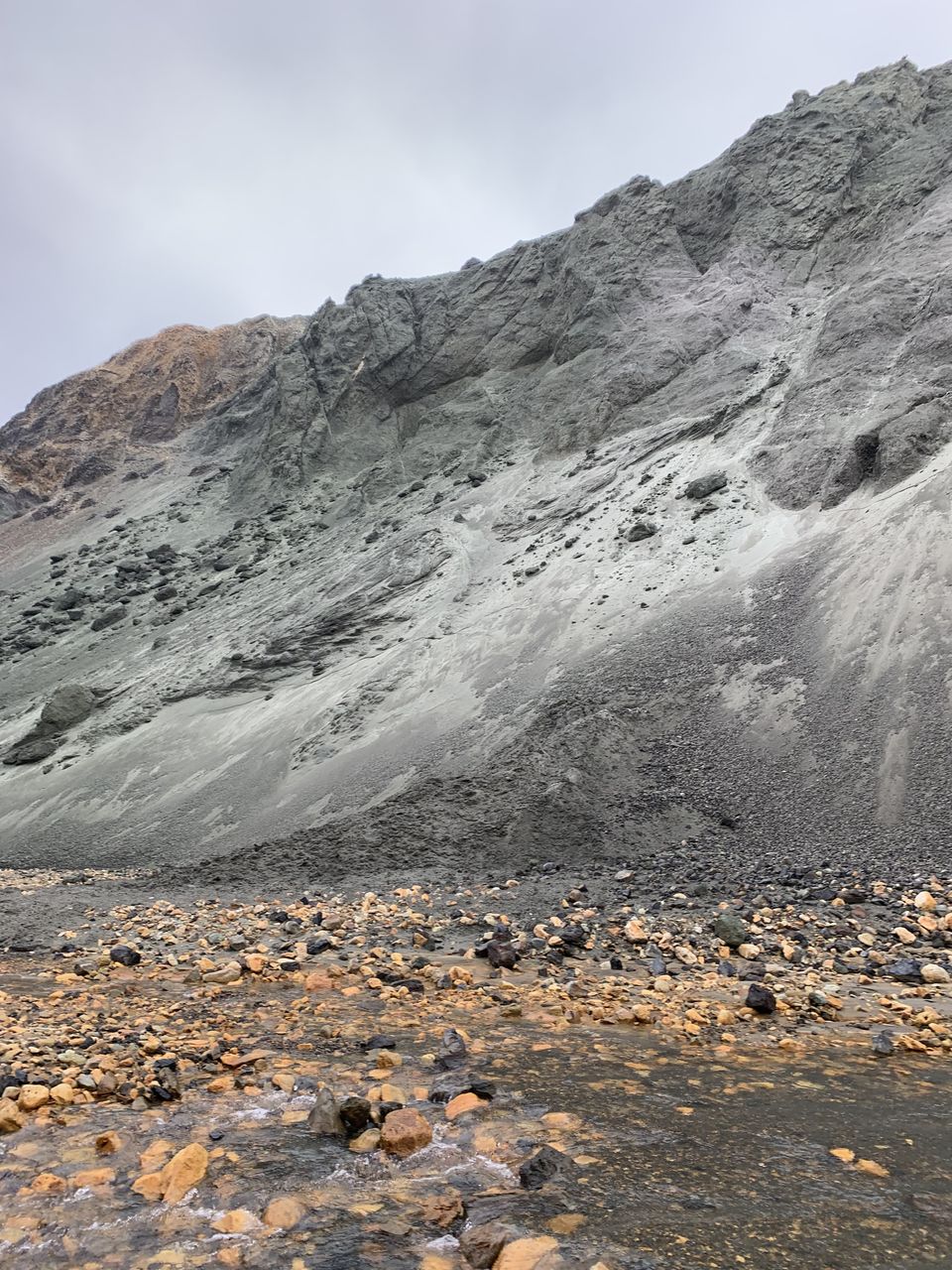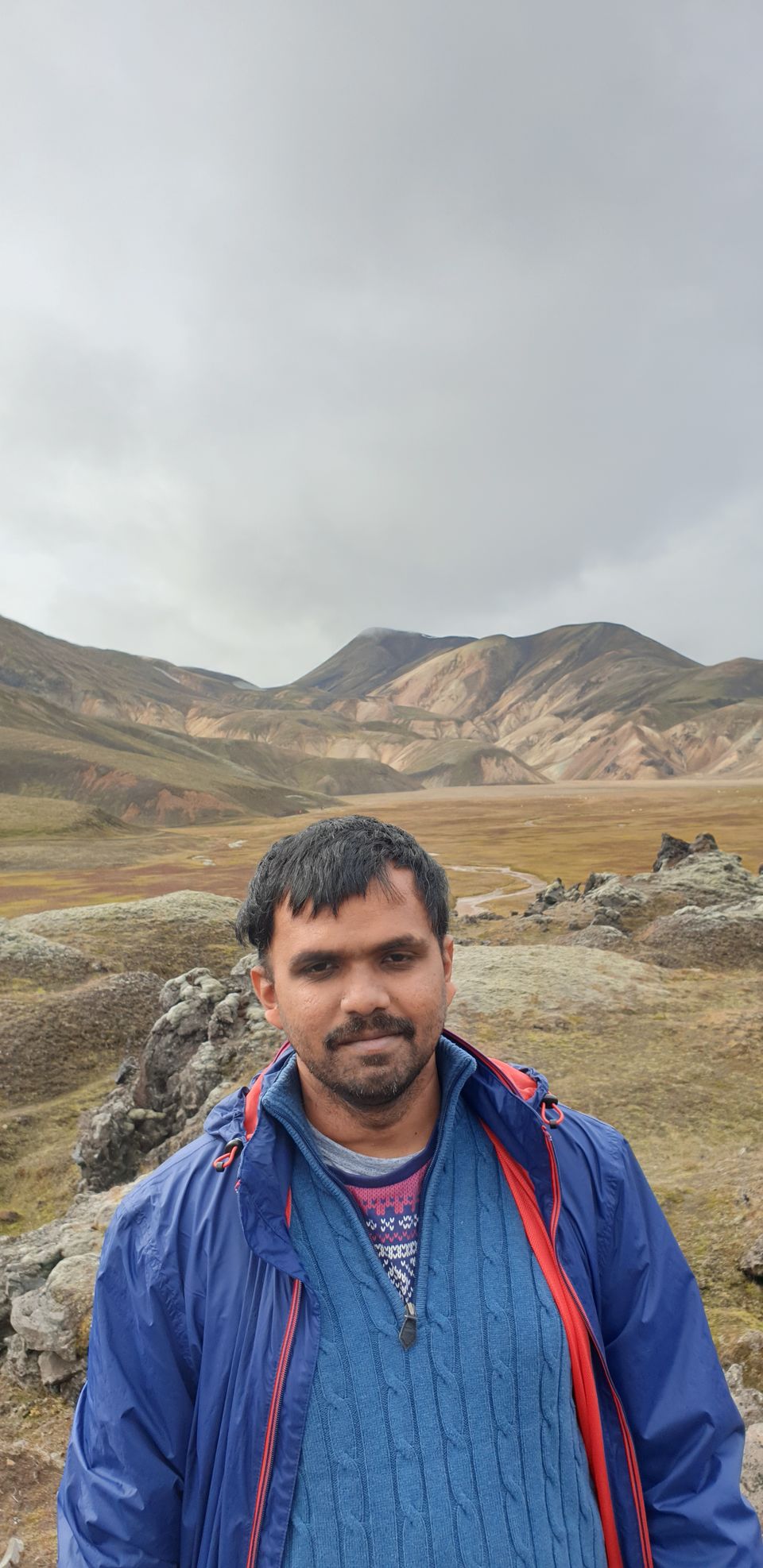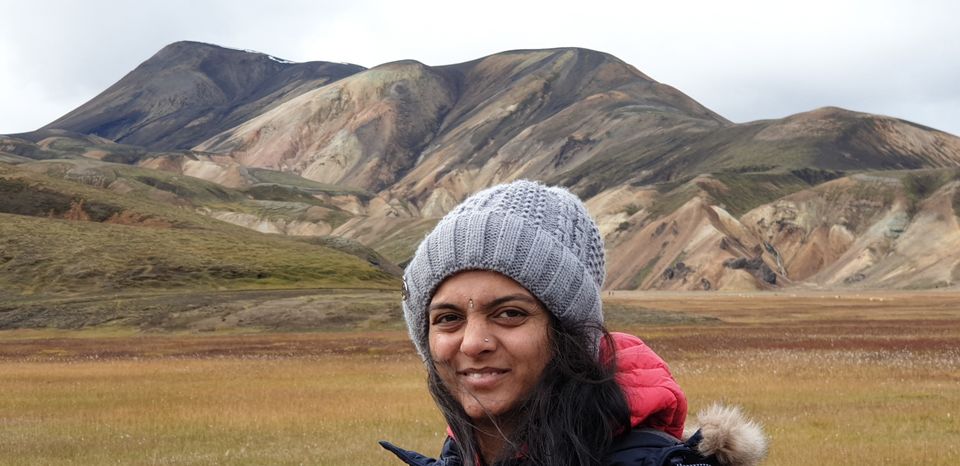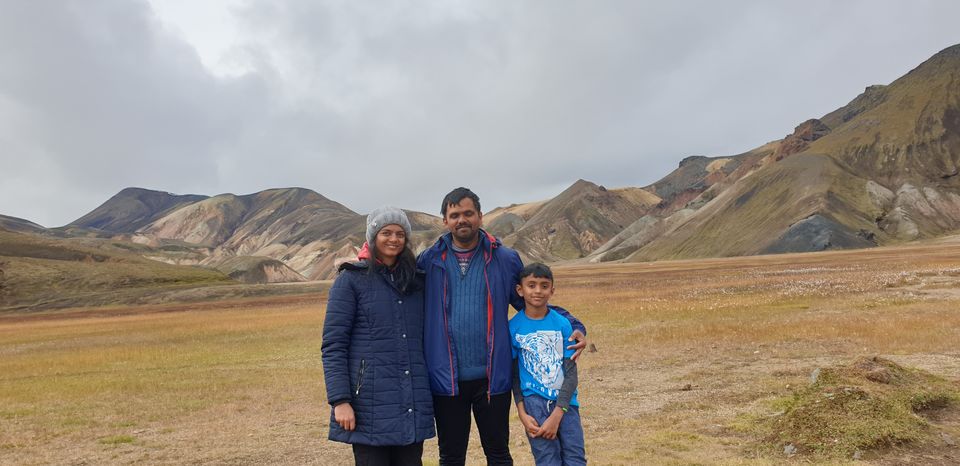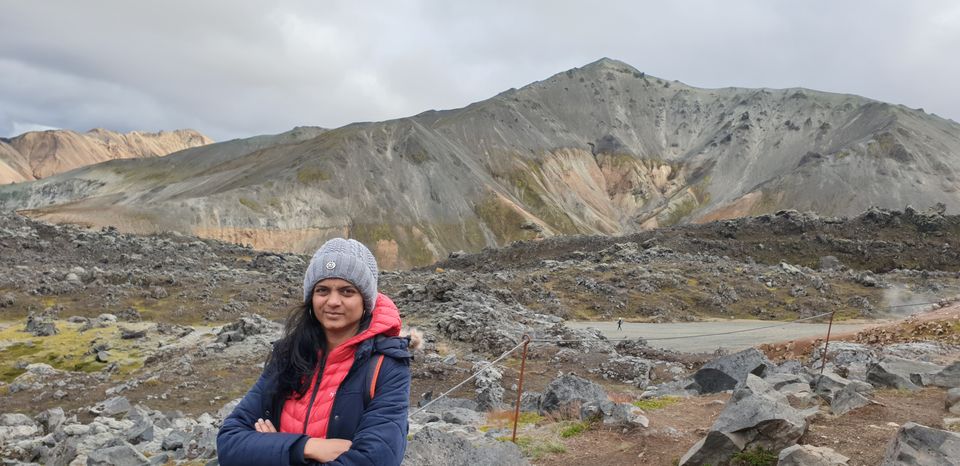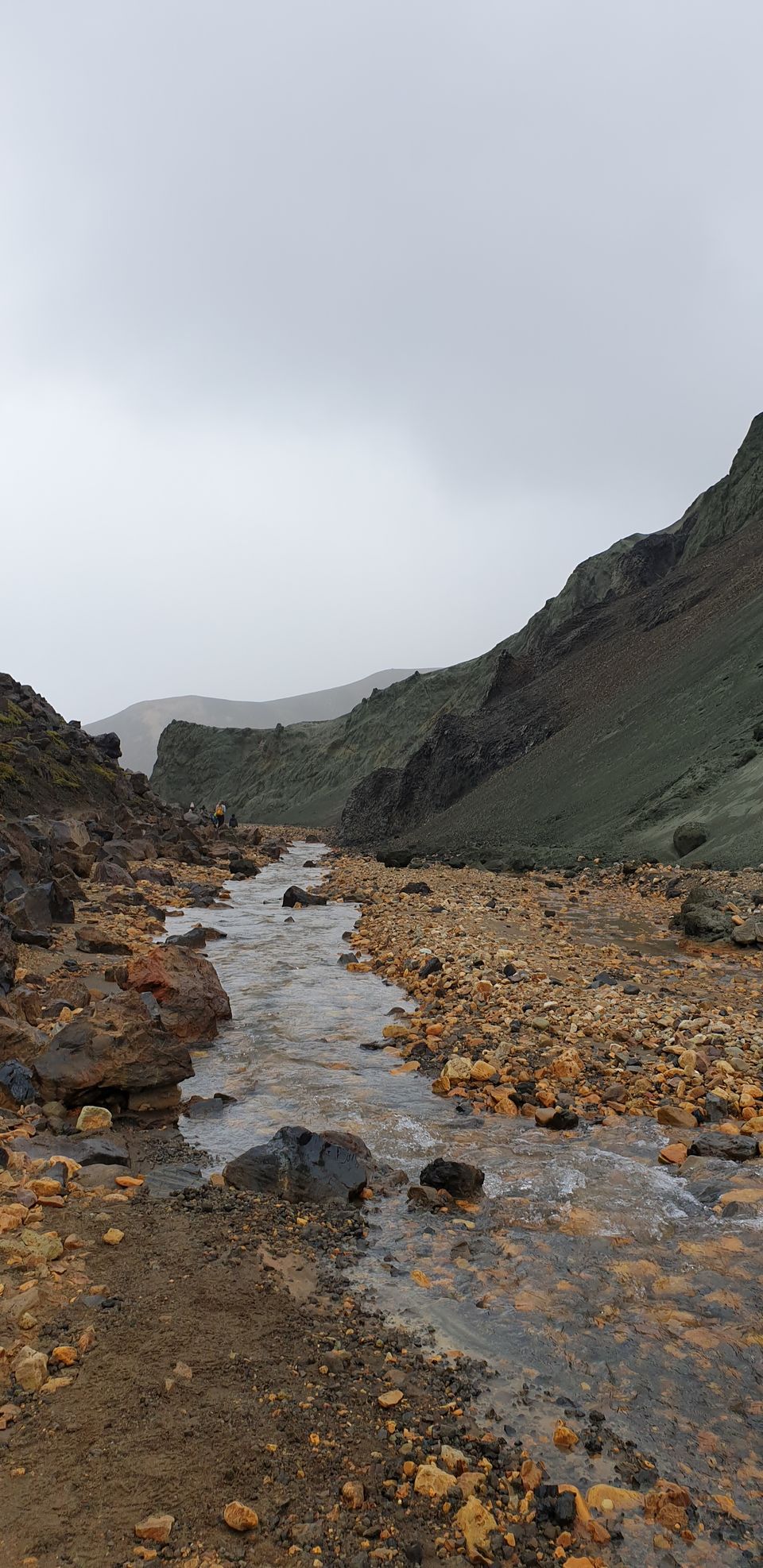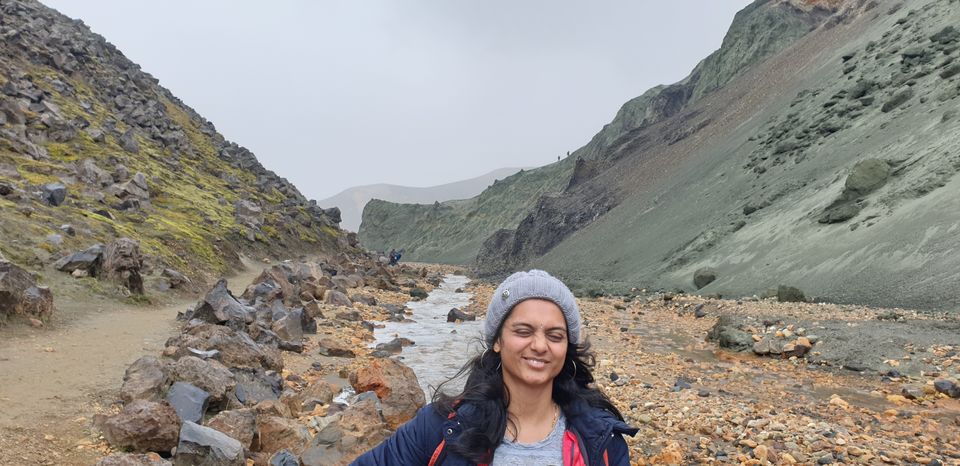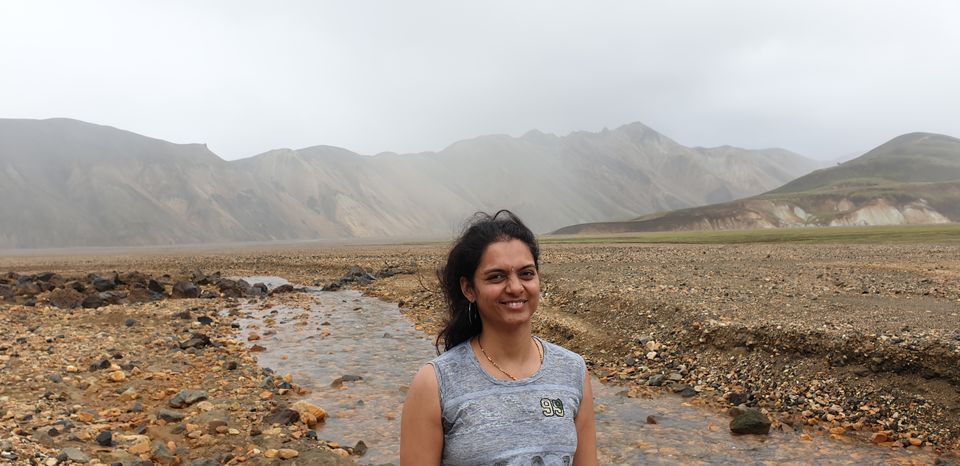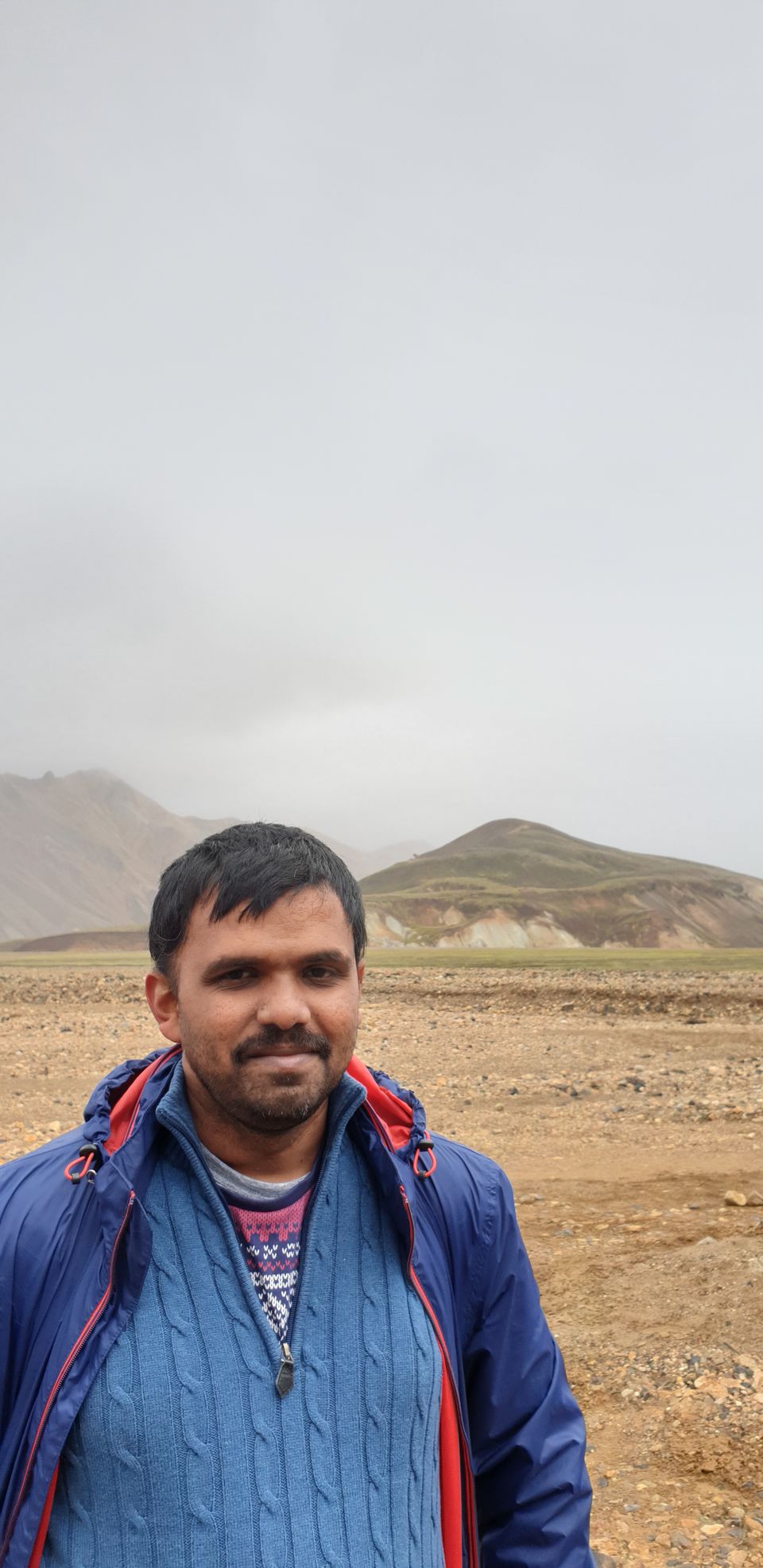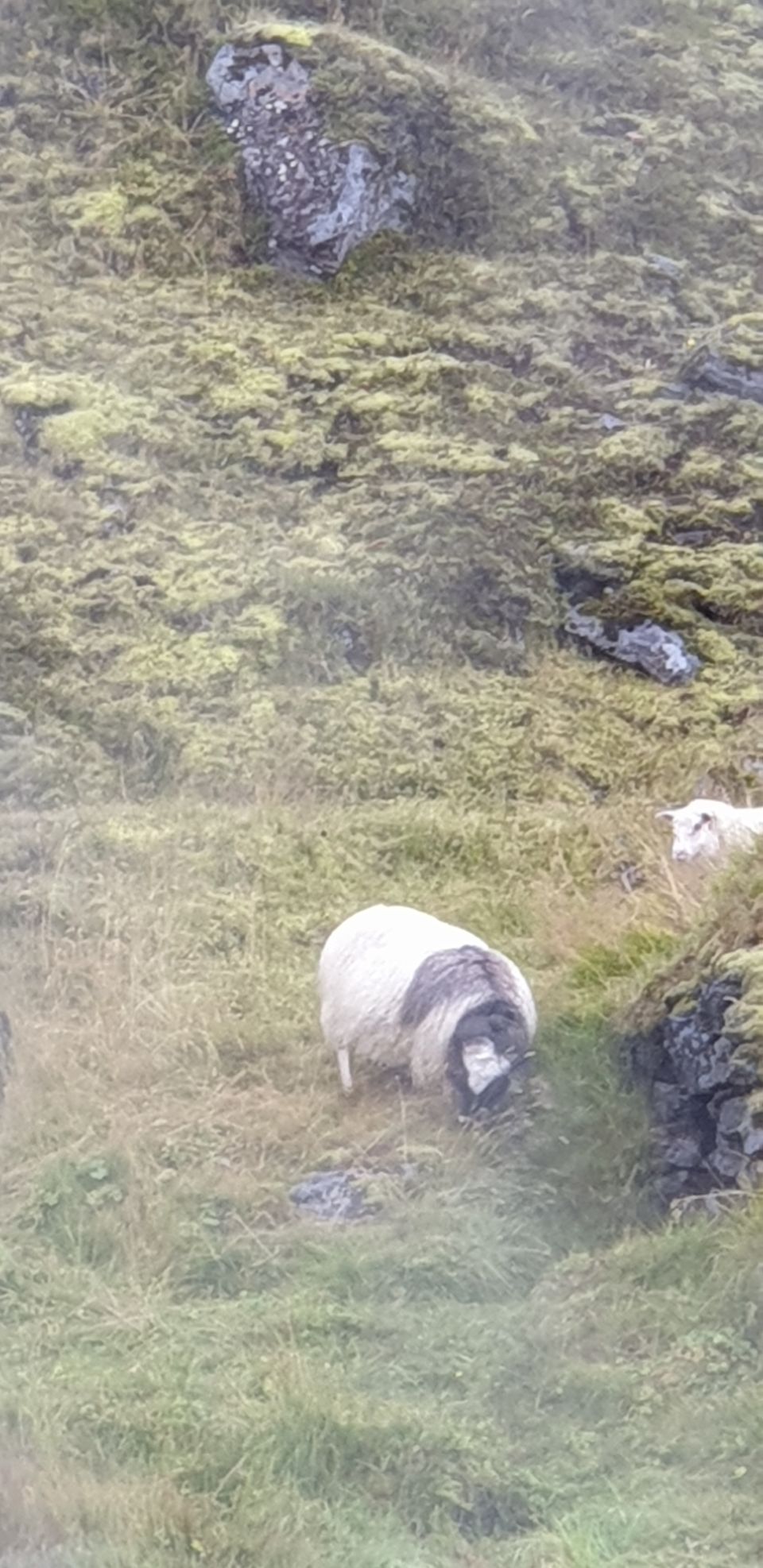 Oh God! What an amazing hike amidst colourful mountains!!! Weather was also on our side with only bit of rain.
Next on itinerary is a natural hot spring. We were given 30mins but since by now weather turned out to be rainy, we did not get into the water.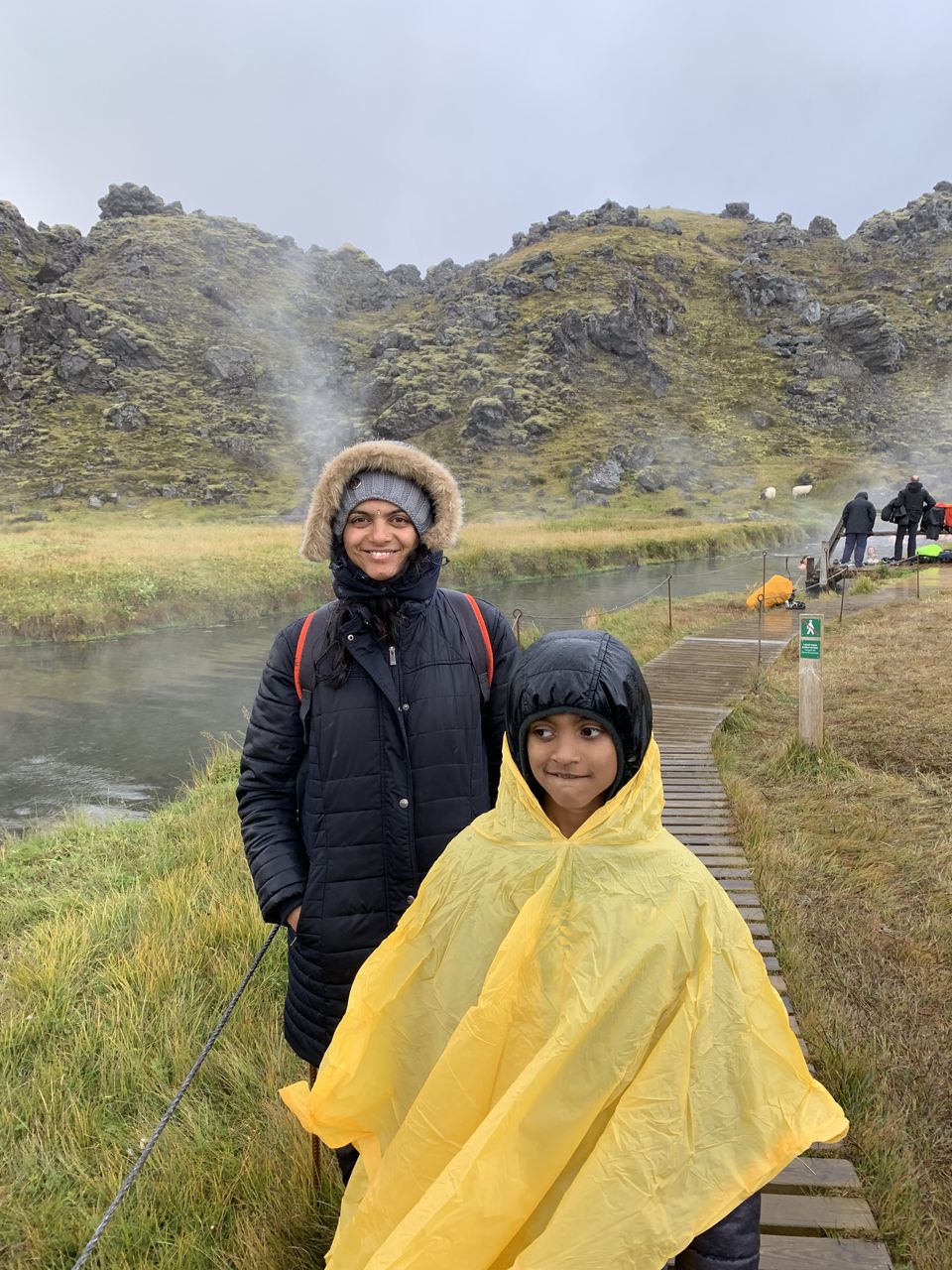 The drive back was again scenic and now its time to say good bye to our cute guide and super jeep :( We reached Rekyjavik around 8 30 pm.