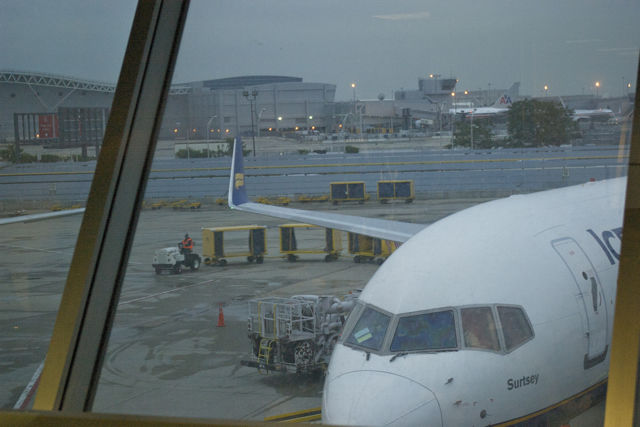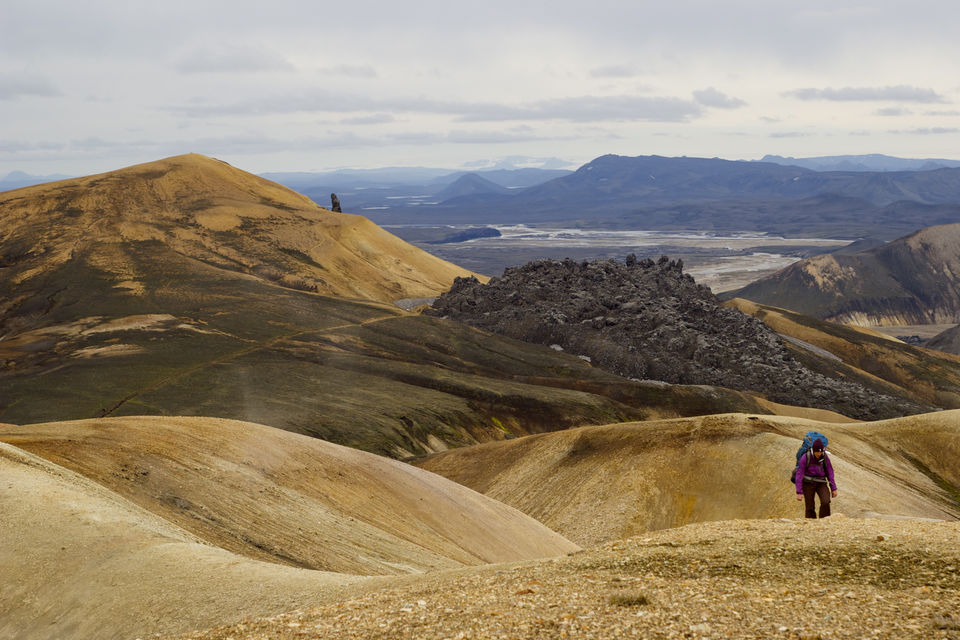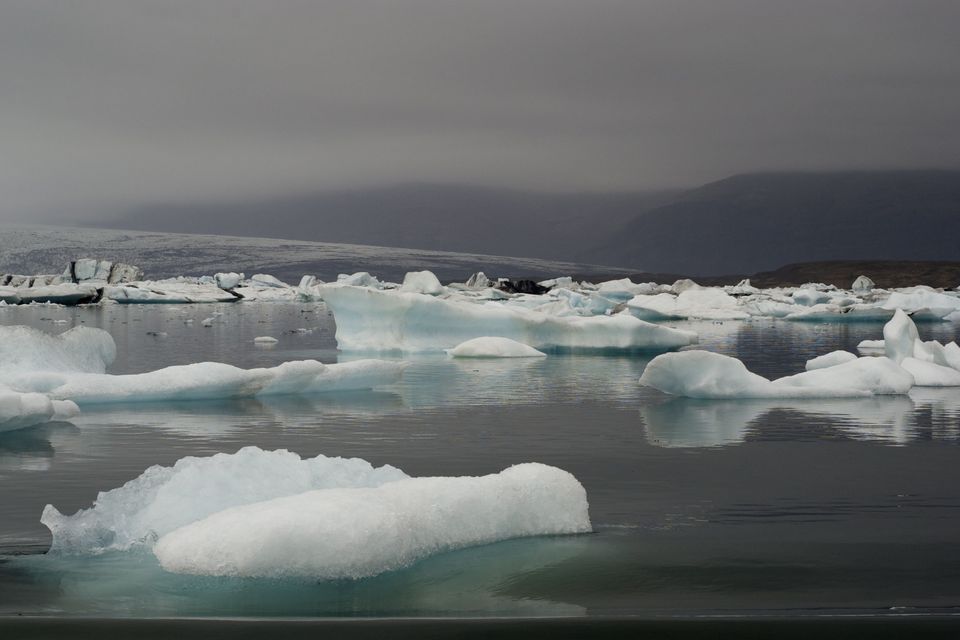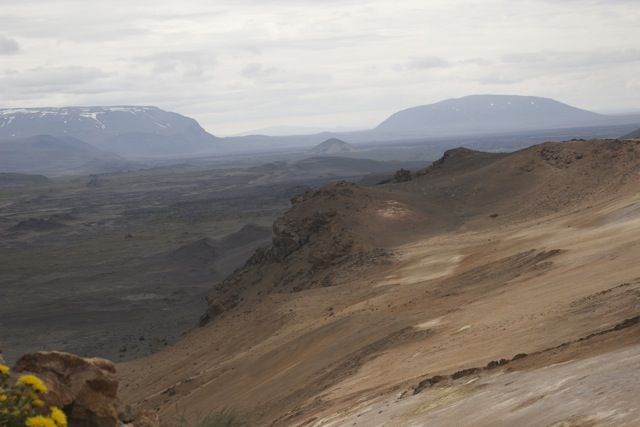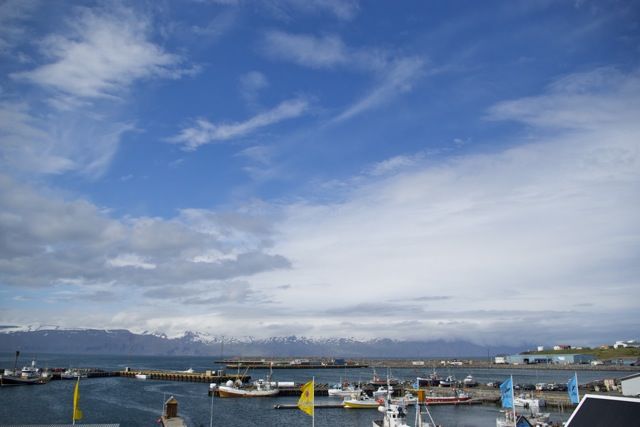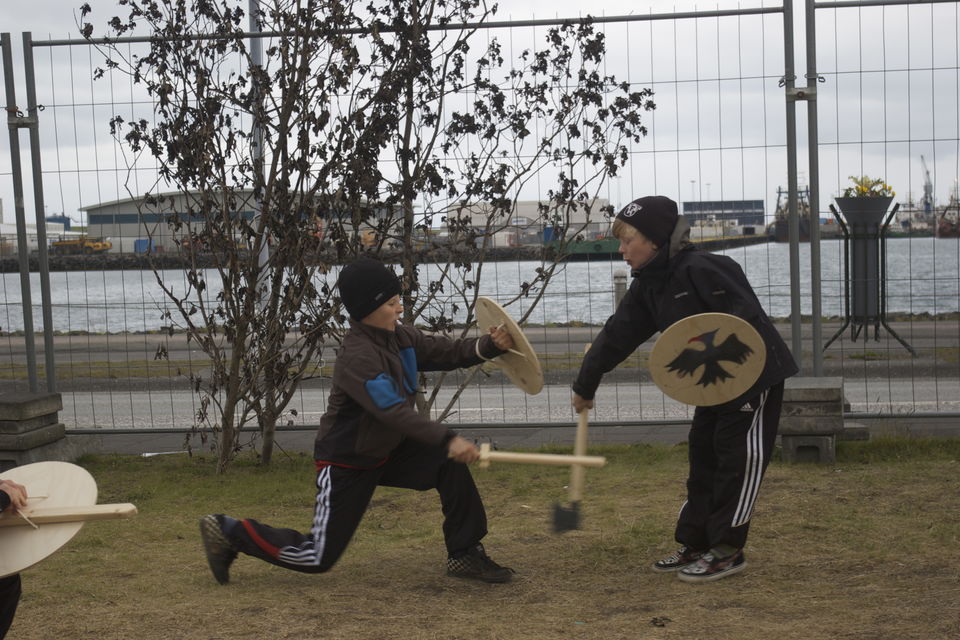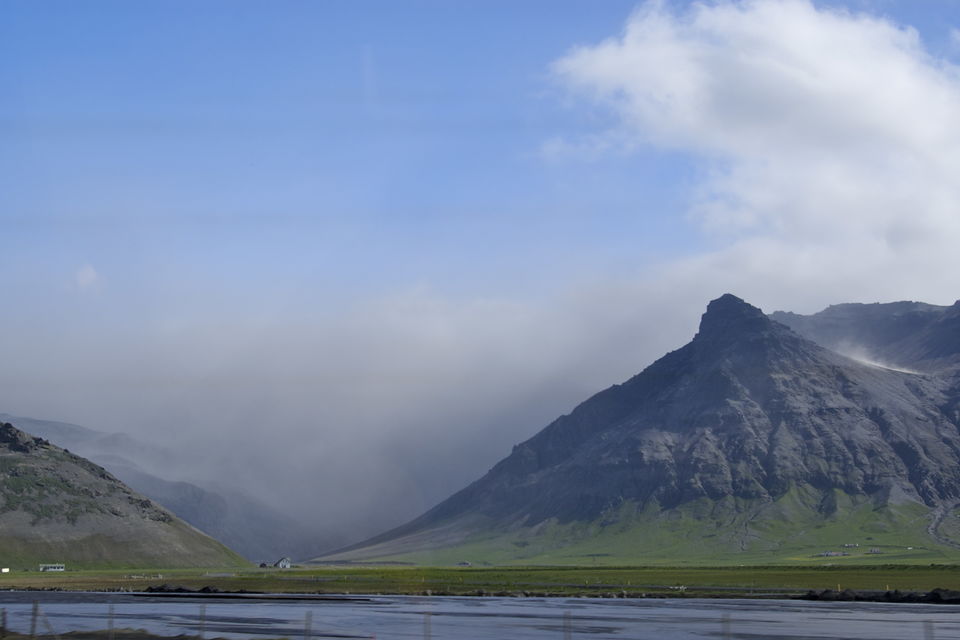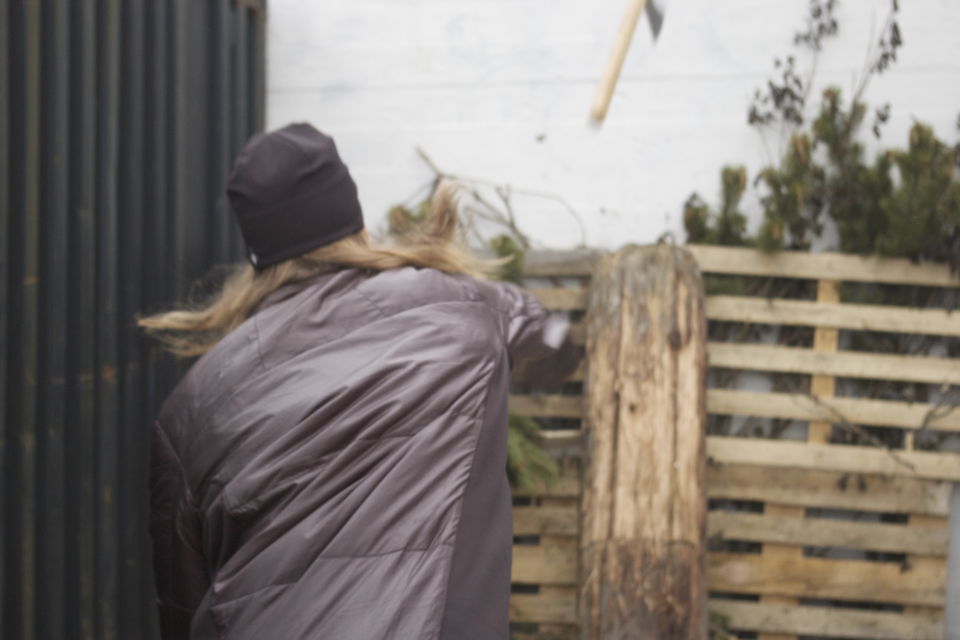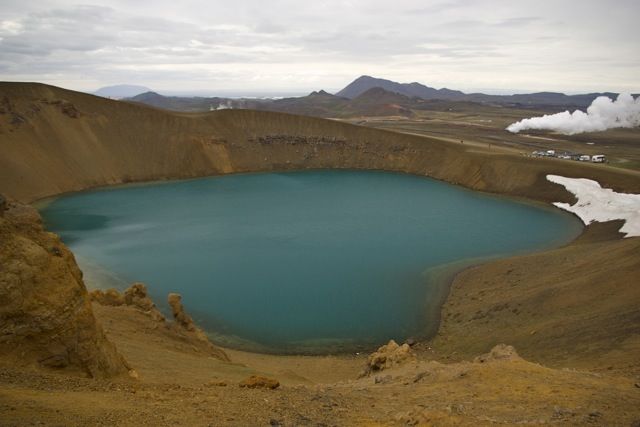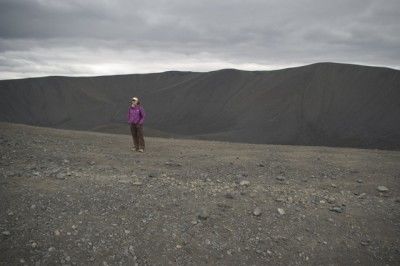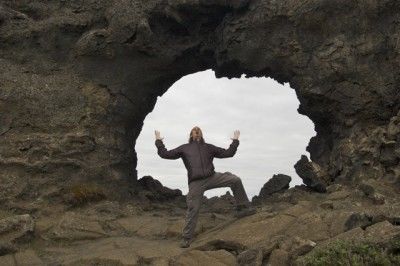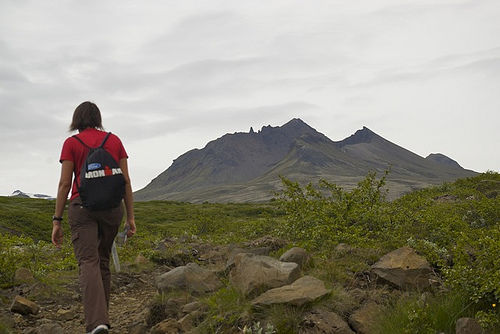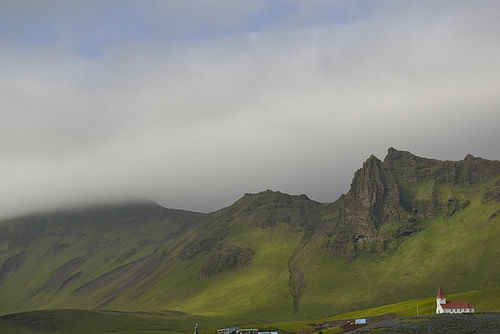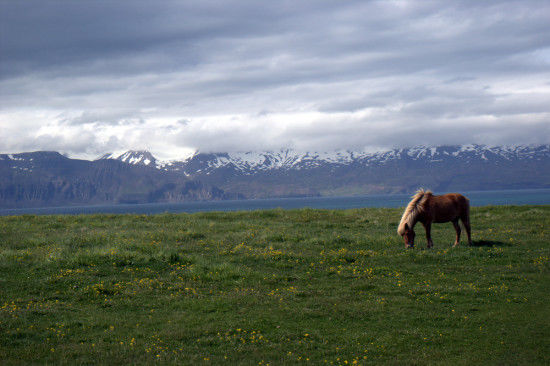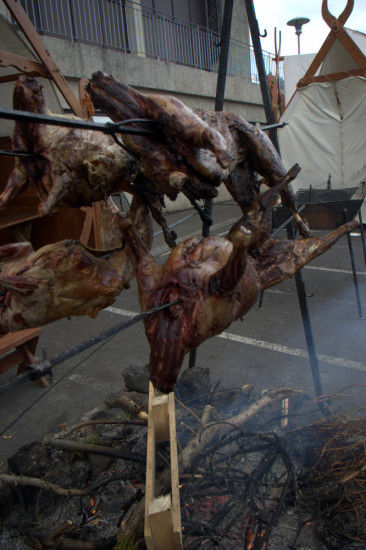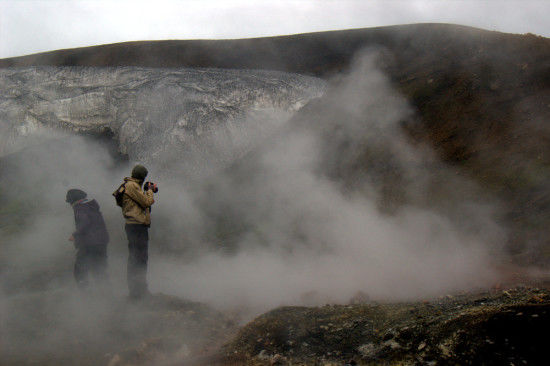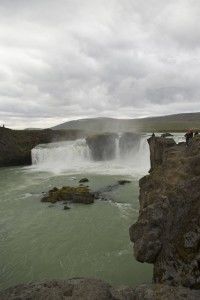 If you want to travel to a different planet, Iceland is about as close as you'll get for now. I can't decide whether it's more like a young, raw, still-forming planet - or an old world in its last stages of existence.
It's the solitude and landscape that leave these impressions. Only 300,000 people live there. And it has a tourism following because of Icelandair and its special offers for connecting North American and Europe with a few days of stopover. Few visitors, though, get much past Rekyjavik and the Blue Lagoon spa. My itinerary, though, took me into the highlands and the northlands. We drove, we took buses, we hiked.
Here's a peek at my summer itinerary - along with a few tips about what I could do better next time.
Day 1: Arrival
IF you're coming from North America, you'll arrive in the wee hours of the morning. We took the 45-minute FlyBus ride into Reykjavik from Keflavik International Airport. We were able to check in early to Guesthouse Isafold and then wander the city. We roamed far and wide on-foot, doing everything from shopping to swimming at a geothermally heated pool to attending an Icelandic Premier League football match. We fell asleep soundly to catch the bus the next day.
Day 2: Bus to Landmannalaugar
The Laugavegur trail can take up to three days as you trek from Landmannalaugar to Thorsmork. Or you can just do a one-day out-and-back as we did. We arrived at the trailhead at about noon and started a magnificent hike to Hrafntinnusker Hut. Instead of staying in the hut (which is more like a sturdy cabin than the name "hut" implies), we slept in our tent. It never for cooler than 40 degrees F. It was quiet, but 3 a.m. and 3 p.m. looked nearly identical thanks to the overcast and northern latitude.
Day 3: Finish Hike, on to the Next Place
We rose early, hiked back to Landmannalaugar and headed by bus to Kirkjabaejarklaustar. We stayed at the Hotel Laki Efri-Vik and devoured an enormous dinner. The drive took awhile, between unpaved backcountry roads and waiting for a ride to the hotel. It was a sunny day, even at 9 p.m. Still, we had no trouble sleeping - especially after our first shower in two days.
Day 4: Pseudocrater Hike and Onward
Kirkjabaejarklaustar is surrounded by an interesting landscape: It was formed when molten lava flowed over a marsh. The hot magma hit the water, and the resulting steam caused explosions that left the landscape what it is. It makes for some great hiking - especially since much of the ground is covered in a thick layer of moss that's so soft it could be a perfect mattress. The hotel's dog followed us, returning exhausted 8 miles later. We then checked out and headed to Hof via Skaftafell National Park; the guides at Iceland Glacier Guides gave us a lift the rest of the way to Guesthouse Frost & Fire.
Day 5: Glacier Hikes and Lagoons
We got another early start; Iceland Glacier Guides took us to its headquarters, then started our day with a hike on Falljökull, followed by a drive out to and boat ride in Jökullsarlon. This day was too incredible to describe in words, so I posted several photos in my blog.
Day 6: A Quick Hike, Then on to Vik
If I go back to Iceland again, this is here I'll need more time. There is an amazing mountain called Kristinartindar, and I want to hike it. It looks like the ruined castle of an evil wizard.
Then we headed to Vik, where I finally got to try hákarl, the infamous fermented shark meat traditional Icelandic dish. I did pretty well with it! We also took a late-night hike to the top of one of the buttes near the town, where I experienced amazing amounts of wind. The view is amazing - watch for the hobbit house on your way up!
Day 7: Back to Reykjavik
After returning to Reykjavik, we went to a neighborhood south of downtown for the kitschy but fun Viking Festival. There, you can try your hand at throwing axes and eating roasted sheep.
We also wandered around into coffee shops, and rediscovered the wonders of Icelandic desserts.
Day 8: To the North
We boarded a flight to Akureyri, which is considered Iceland's northern capital. We rented a car and drove to Myvatn; we started off with a short pseudocrater hike, then hiked the amazing Dimmuborgir lava formations and continued to the top of Hverfjall, a huge, imposing, black pseudocrater. By the time we checked into the Vogar campgrounds, we were exhausted. The thick grass made for a comfy camp spot.
Day 9: More Volcanic Fun and Some Relaxation
I can't believe what we crammed into this day: A hike through the Hverir geothermal area; a visit to Viti crater; a tour of a geothermal power facility; a hike at Krafla fissure; and a few hours of relaxation at Myvatn Nature Baths, which is like a less-touristy Blue Lagoon. Incredible!
Day 10: Onto Husavik
We were headed to Husavik for one reason: to see the Icelandic Phallological Museum. It's since relocated to Reykjavik, which is a shame for this pleasant town. It is so tranquil and pretty that too many people will now miss out on it. The museum was far too much fun - you can learn all about it in the great Netflix documentary called The Final Member. After museum, we drove back to Akureyri, where we caught a flight back to Reykjavik.
Day 11: Return for a Run
We had to go back to Reykjavik not only for our final few days, but for the Miđnæturhlaup, or Midnight Run. It's a 10K (now also half and full-marathon distance) race on the summer solstice. We got to the race venue at around 7 p.m. I was the first American finisher! Don't be too impressed - there was only 5 of us. And if it had been longer than a 10K, my wife would've caught me and left me in the dust (I've never been faster than her in a half-marathon). The race started and ended at the Laugardalslaug public pool - so all the runners hung out soaking in the tubs into the wee hours.
Day 12: Meandering
This was kind of a downer of a day because our trip was nearly over. We'd found Icelanders to be welcoming and eager to showcase their country. We'd miss them!
We did a lot of wandering and souvenir shopping - I wasn't able to find a shirt for the Stjarnan football team I grew to like so much, so I settled for an Iceland national team shirt. We wandered, we shopped, we ate Thai food.
Day 13: The Last Look at Iceland
I never lived in Iceland, yet somehow I am homesick for it. It's just a place that continues to appeal to me. Leaving it was profoundly sad. I need to go back - in the meantime, you need to make your first visit there. Use my ideas as a starting place … or use some of my more general advice for planning your own itinerary. The link offers a few new ideas for things I didn't get to try.