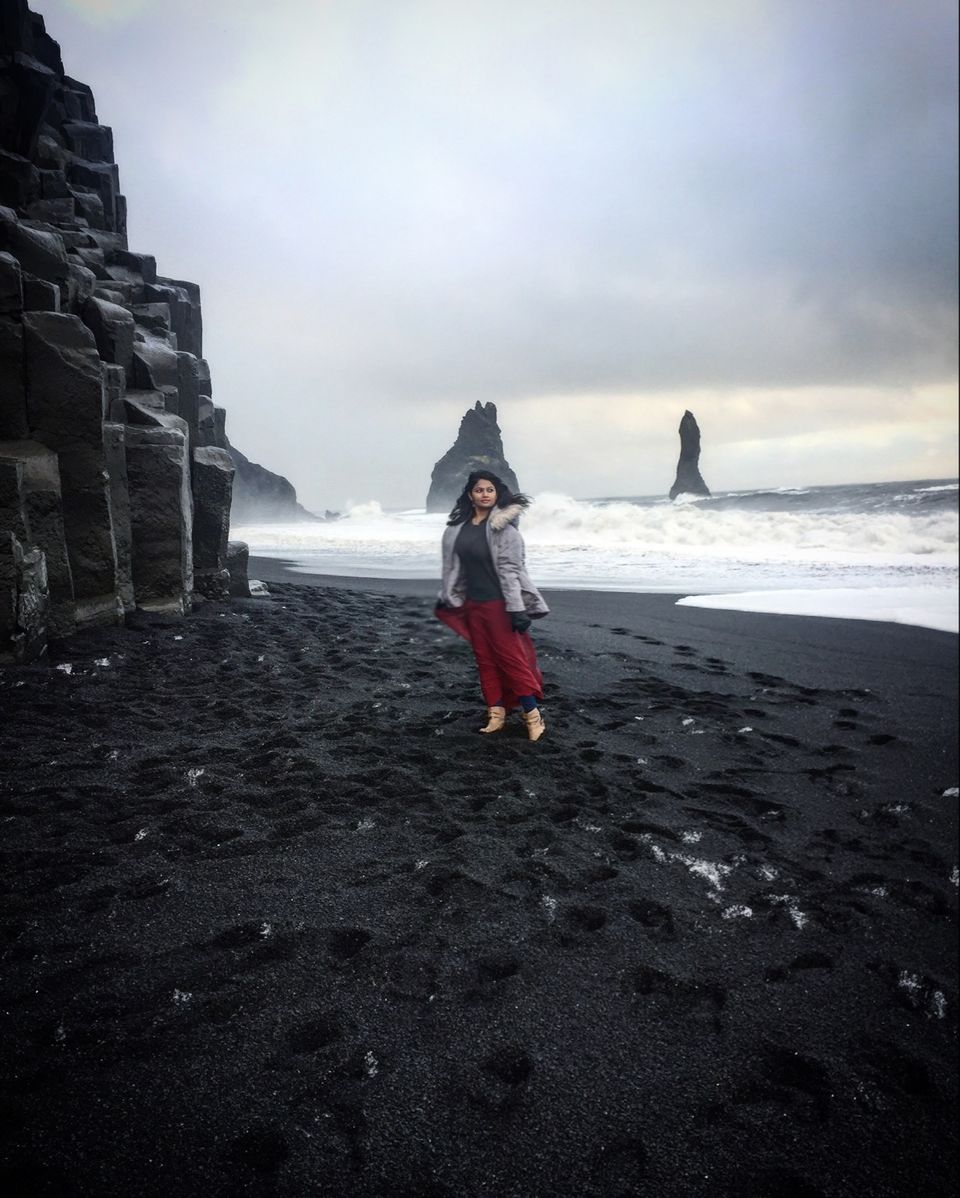 2017 has been a great year for me with respect to travel and Iceland was I guess the Ic(e)ing on the cake! Pun very much intended ????
I planned to visit Iceland to see the Northern Lights and me saying that the highlight of my trip wasn't that just goes to show how much this place has to offer.
Iceland is that "I've never done this before" feeling!
Iceland would probably make you think of, yes duh, Ice. But if you think it is all snow and white, be prepared for a magical ride through volcanoes, lava fields, rotten egg smelling sulfur grounds, spurty geysers, bright blue waters flowing through hills and bright green lights dancing in the sky, glistening glaciers, geothermal pools, black sandy beaches, rainbows, elves and unicorns! Ok not unicorns, but hey, they have their own unique breed of Icelandic horses.
So go ahead, read up on all the things in Iceland that will make you go "Gosh!, I've never done this before" and plan that perfect bucket list trip right away.
1. Dive between Continents
Or if diving isn't your thing, you can walk between 2 continents because Þingvellir National Park in Iceland straddles the North American and Eurasian tectonic plates. The lake here in the Silfra rift is the gap between the 2 continents filled with glacial water with clear visibility that lets you enjoy the rock formations under the earth's surface.
Þingvellir National Park is not just a geographical wonder but is a UNESCO site where the oldest existing parliament in the world was formed and is considered the birth place of modern Iceland.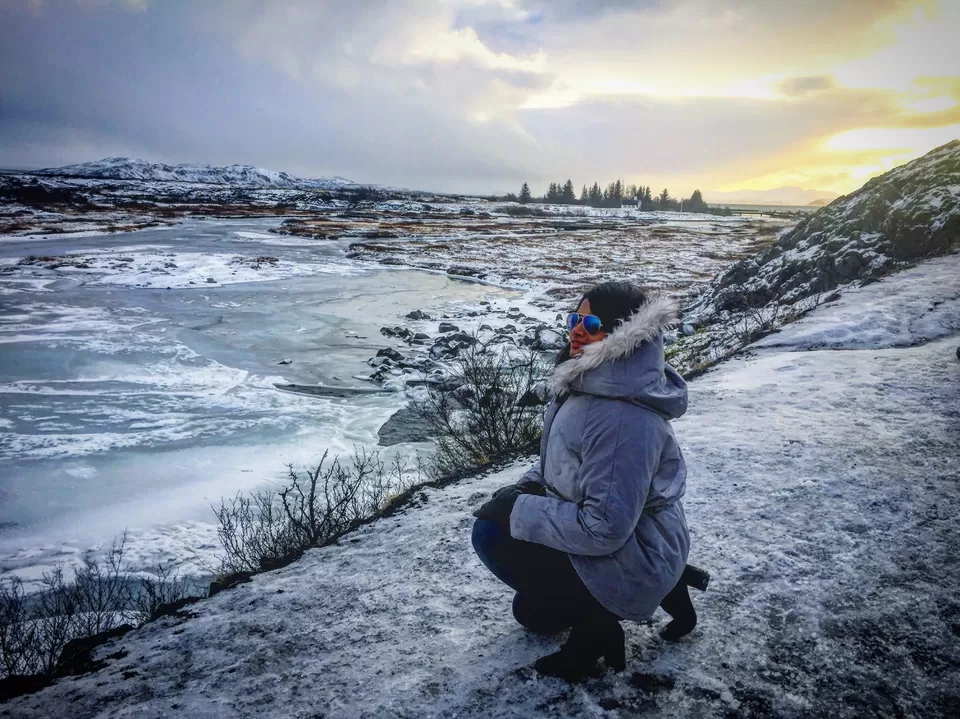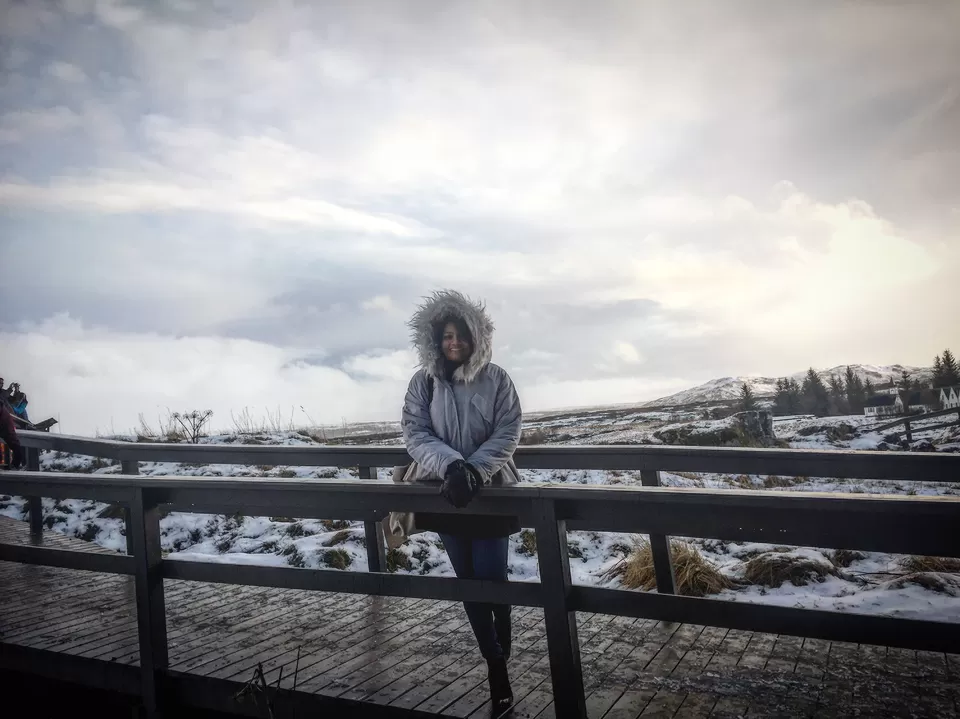 2. Watch a Geysir in action
The area in Haukadalur is rich in geothermal activity that causes the water trapped in the rocks to boil, build pressure and explode out to heights of 30m. While the entire area looks like it is smoking, Strokkur is the most active geyser that pops out and is a visual treat.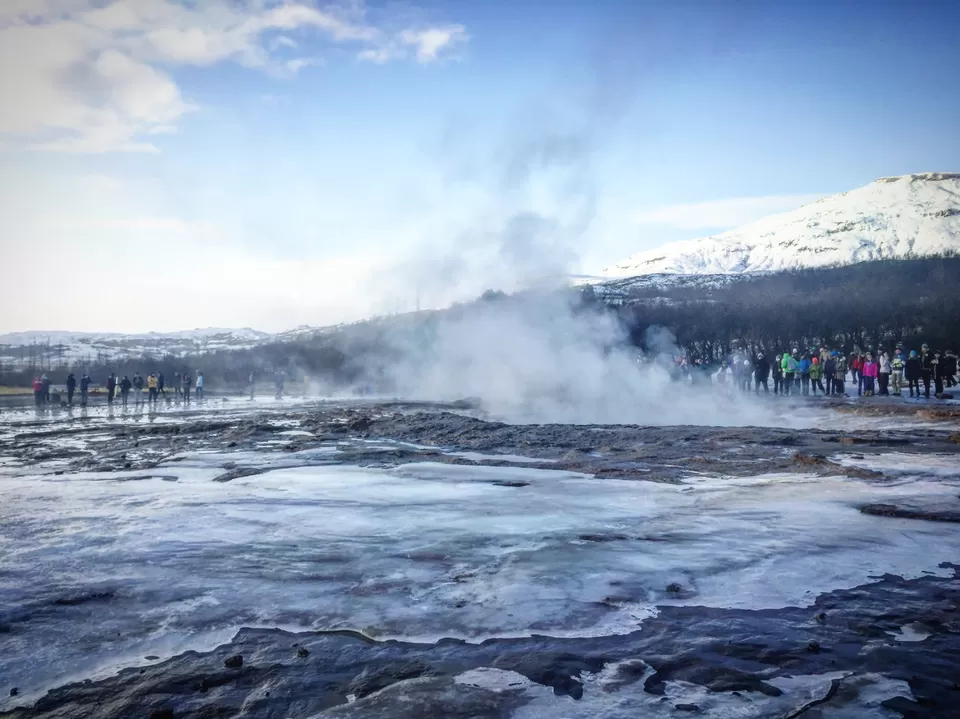 Iceland is one of the few countries that allow you to walk on glaciers and with global warming killing these glaciers each day, you better make it quick. 2 glacier tongues that are most commonly hiked are Solheimajokull and Svinafellsjokull ( part of the massive glaciers Mýrdalsjökull and Vatnojokull respectively).
I went to the Solheimajokull glacier and to making things interesting is the volcano Katla sleeping just below.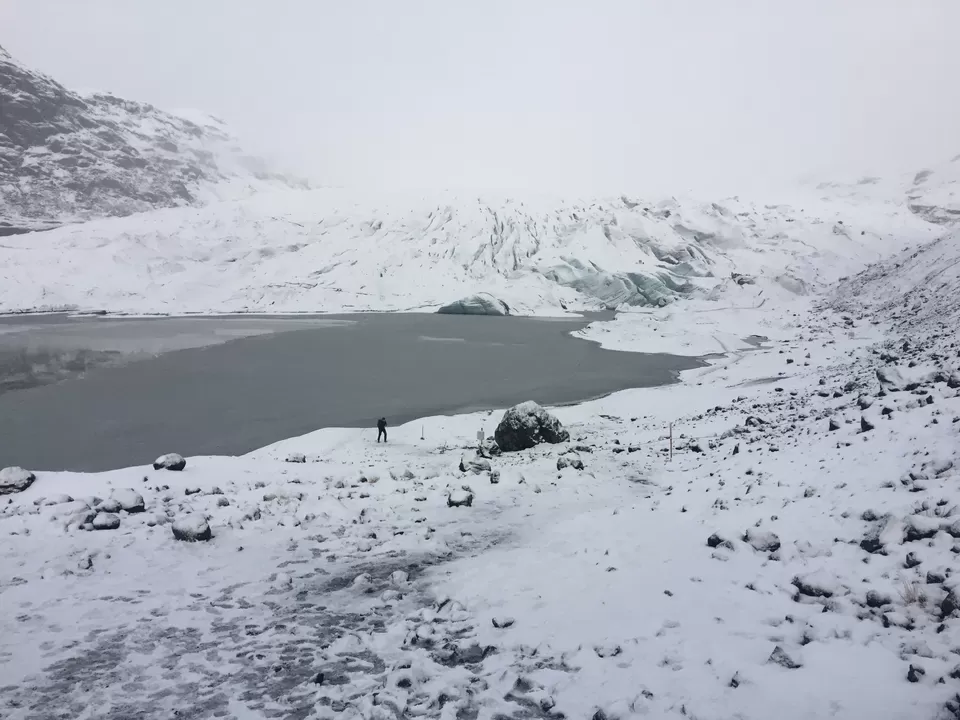 4. Walk on black sand beaches
The South coast of Iceland is home to black sand beaches. Reynisfjara, near Vik, is one with crushed lava rock, with imposing basalt columns and basalt stacks coming out of the sea called Reynisdrangar.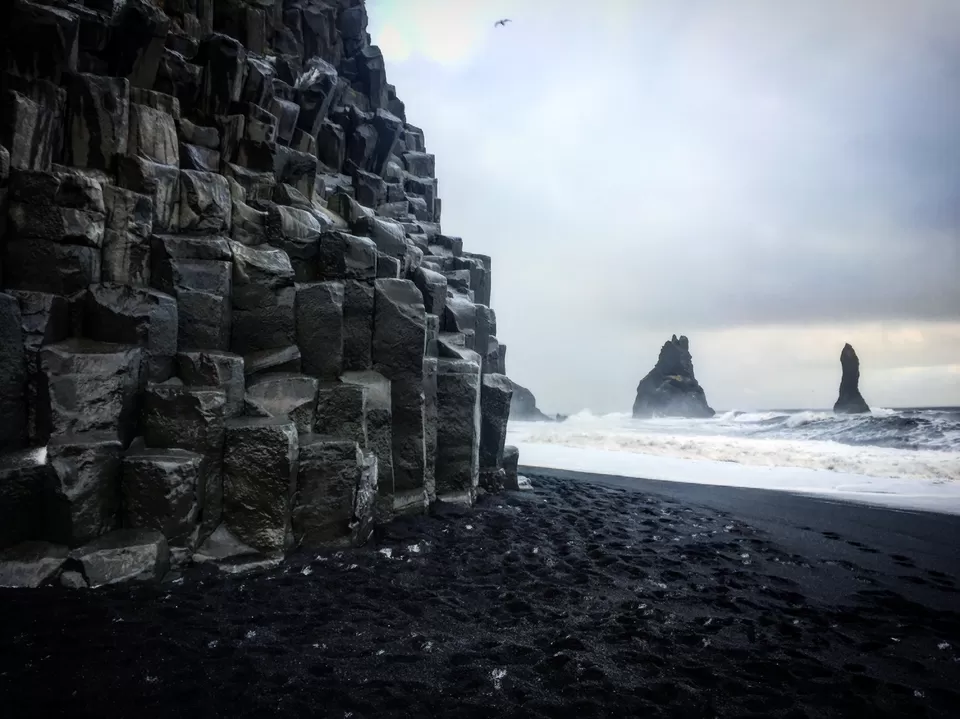 Unless you want to get lost in the Atlantic, you are warned to not go close to the water. And I promise I didn't venture too close, but I did take the waves too lightly I guess. So while I was busy trying to get a picture on the sand with the basalt stacks, sea, and the columns, I didn't see the wave creeping up that drenched me in cold Atlantic waters and left in my bag some black volcanic pebbles as a souvenir. Funny thing is I didn't panic at all. Irresponsible of me I guess, but hey, good story for the kids right ?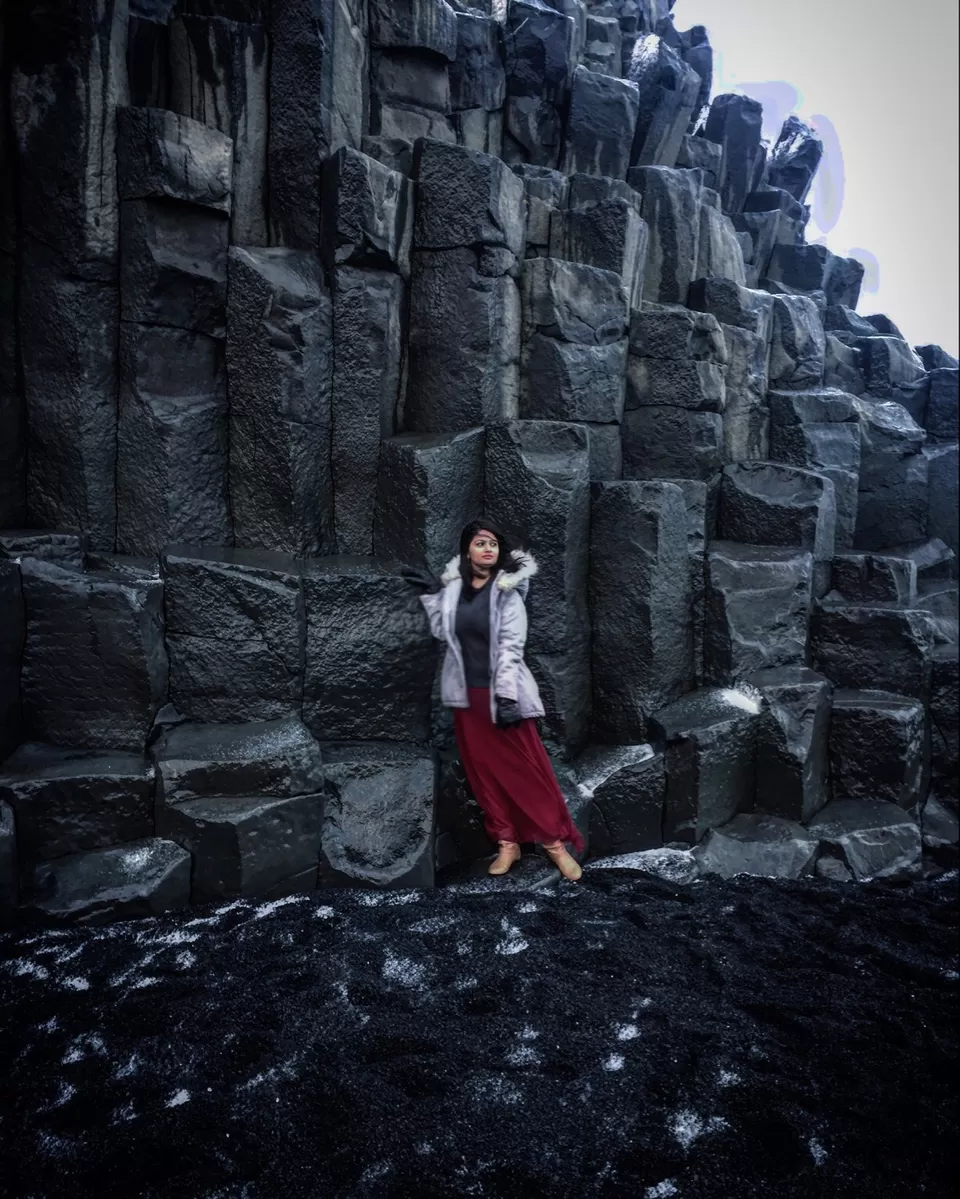 5. Hunt for the Northern Lights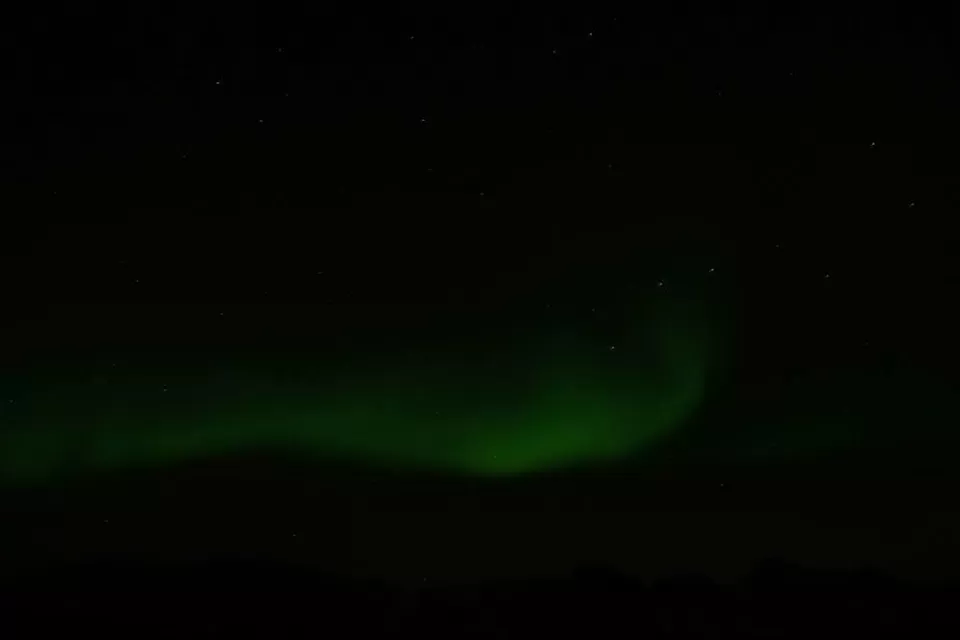 6. See the world from behind a waterfall
Seljalandsfoss is a picturesque and majestic waterfall which you can access from behind through a walking trail. It is located on the ring road and you can't miss it.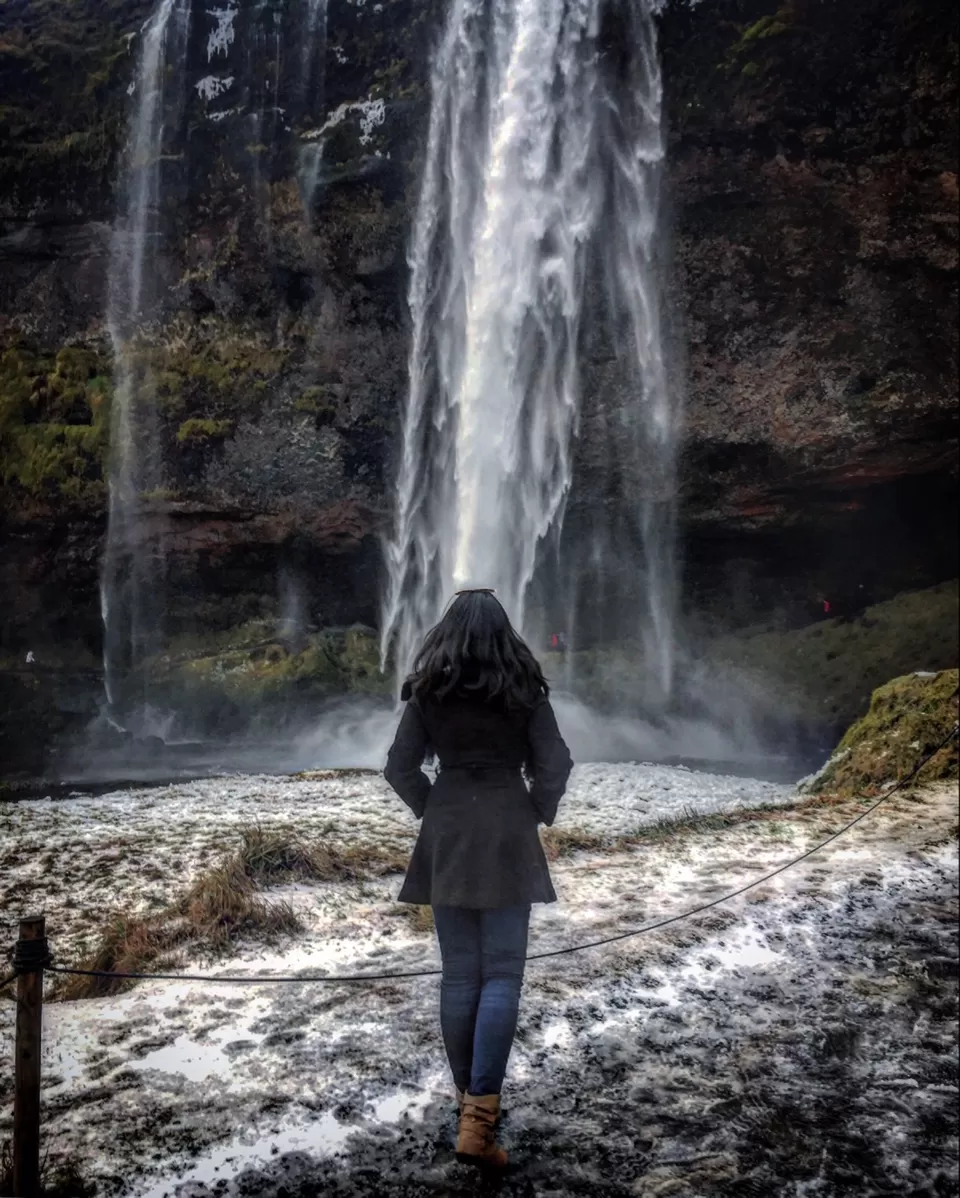 7. Look for Wildlings beyond the Wall
If you want see where the wildling arm camped in season 3, head to Lake Myvatn which is a geothermal pool that you can bathe in. Just nearby is Grotagja, a lava cave with volcanic activity and natural geothermal waters and yes, you can go inside and bathe too. FYI, the claim to fame for this cave is when Jon Snow and Ygritte use it to their advantage.
8. Take a dip in geothermal pools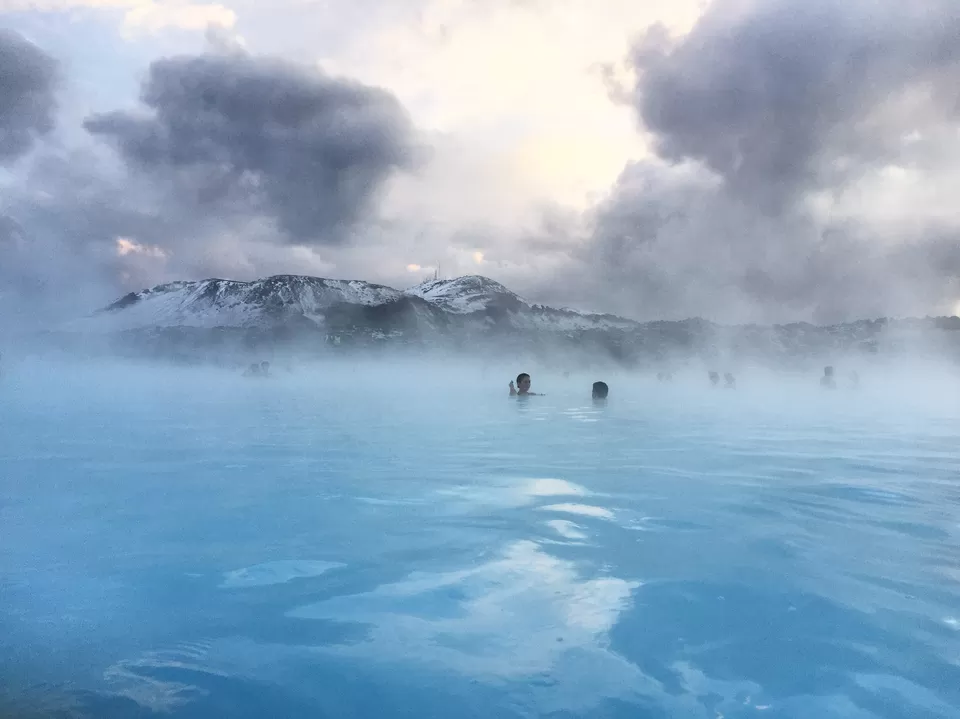 While you can get adventurous with natural lava caves and thermal pools, for the less risky, there's the lovely Blue Lagoon. The site says it is an oasis of relaxation and I couldn't agree more. The waters are rich with silica and other minerals that make it look milky blue in the sun but in actual are crystal clear!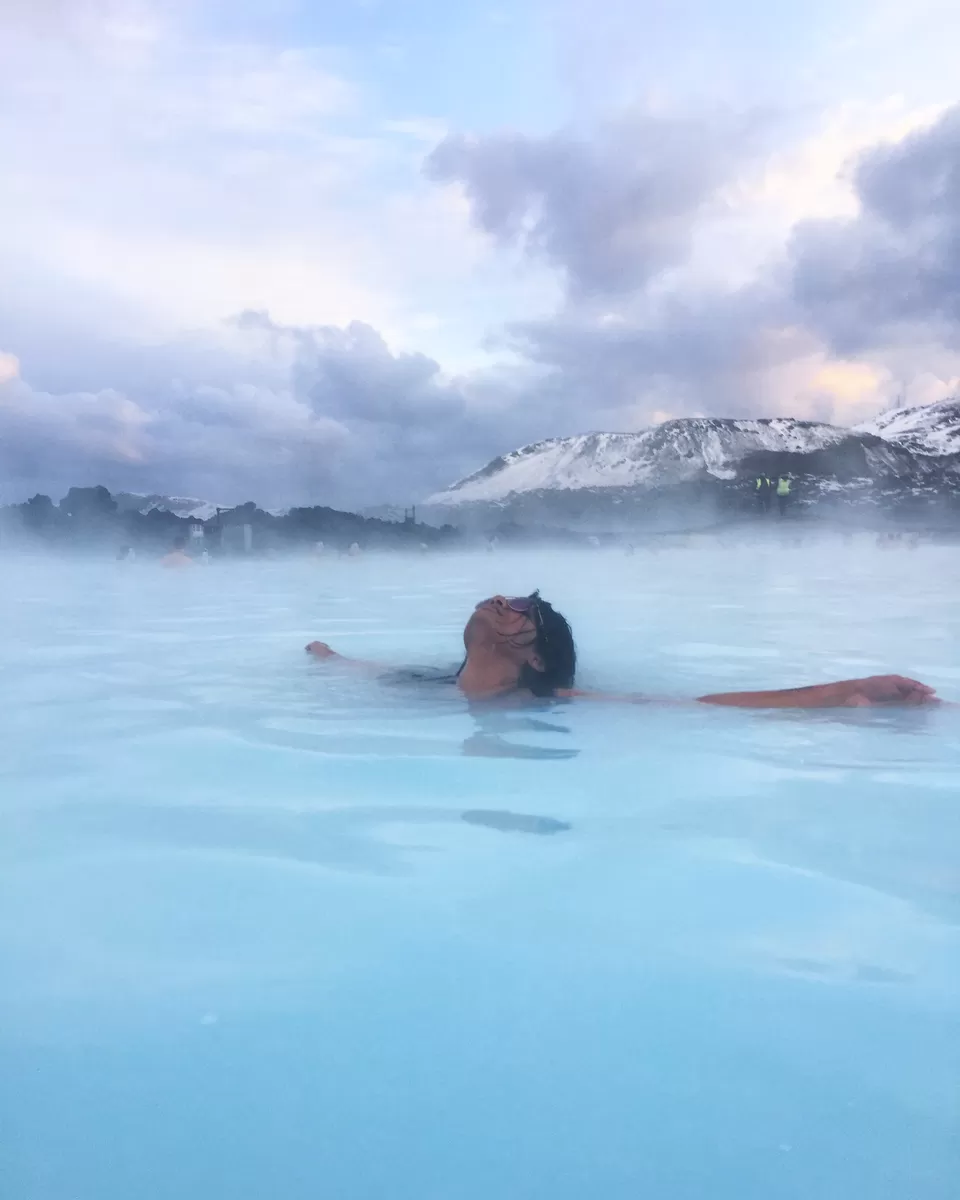 While you're here, help yourself to some complimentary silica or algae mask.
Word of advice – Girls, please tie up your hair! The ends of my hair went super dry and needed quite a bit of conditioning later on.
9. Go waterfall chasing
Iceland has an endless number of waterfalls! Some really prominent ones are Gulfoss ( a two-tiered waterfall that was almost destroyed to build a dam) ; Sejlalandfoss ; Skogafoss (with the beautiful rainbows in summer) ; Svartifoss (with basalt columns in the background) ; Detifoss and Godafoss.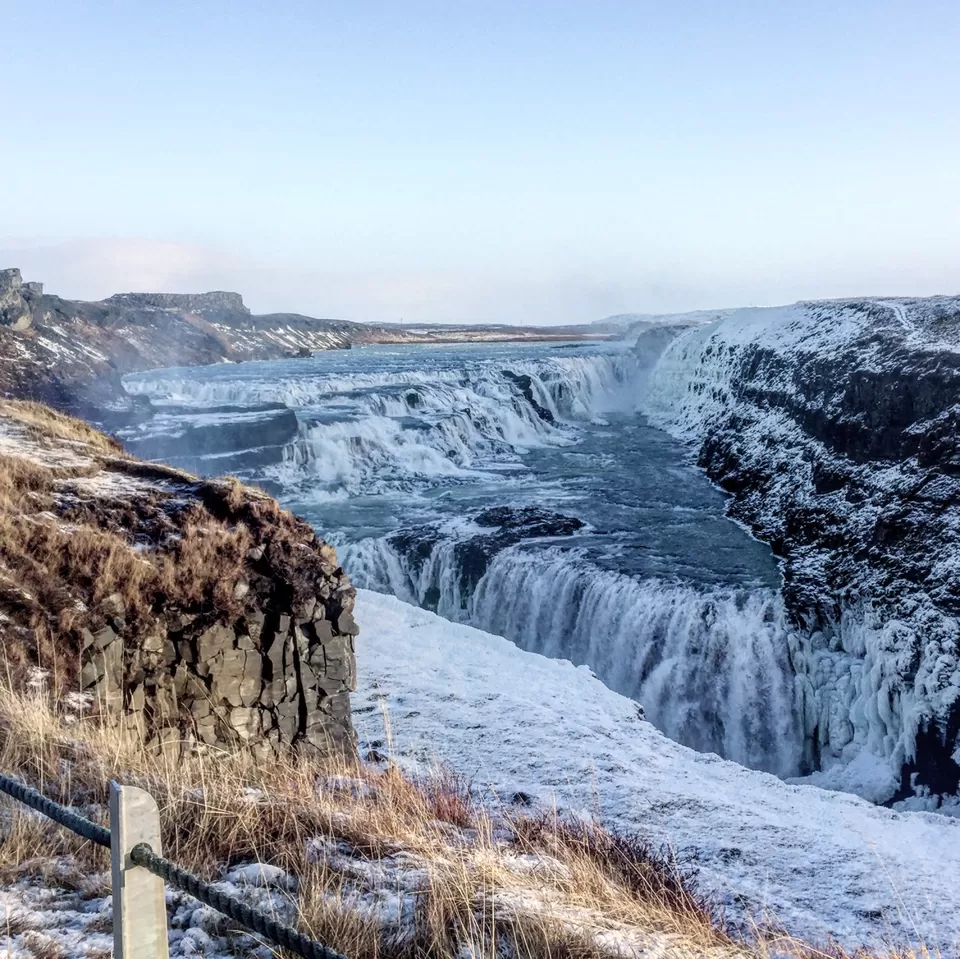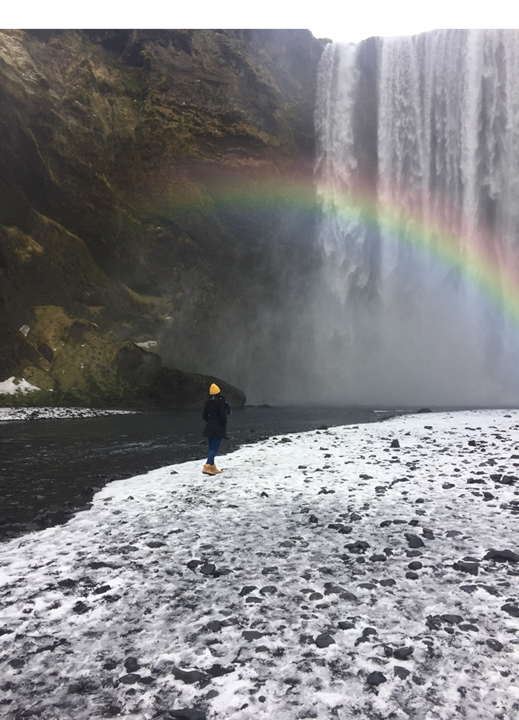 Oh and if you haven't spotted the pattern, foss means waterfall!
10. Eat a Sheep's head and prove your Viking status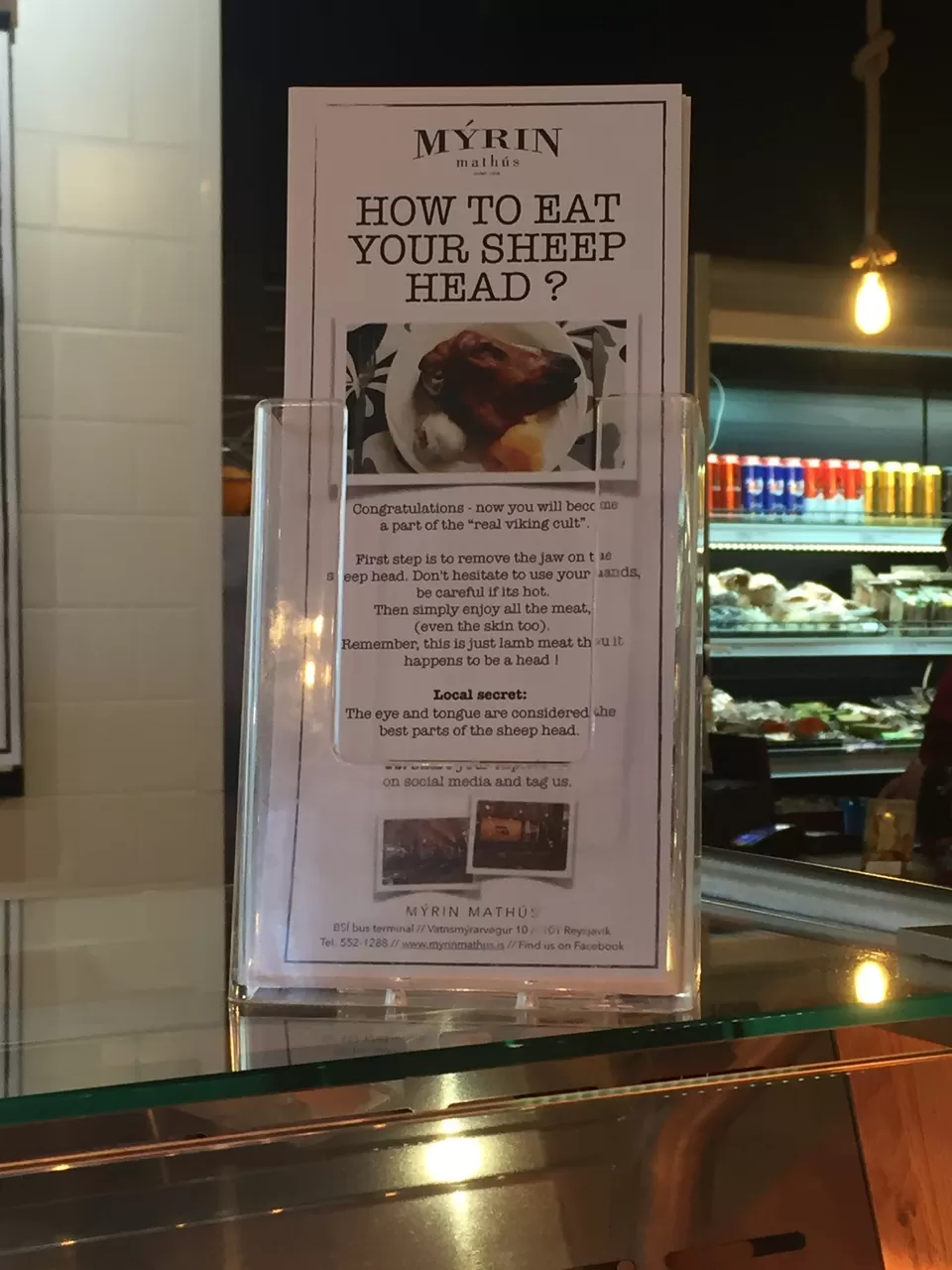 11. Transport yourself to Asgard
Christianity might be the prevalent religion today, but paganism and Norse Gods are still very much a part of Iceland. Explore Iceland and you'd find hints that take you back to its Viking past. And apparently, they're coming up with a Norse God temple soon.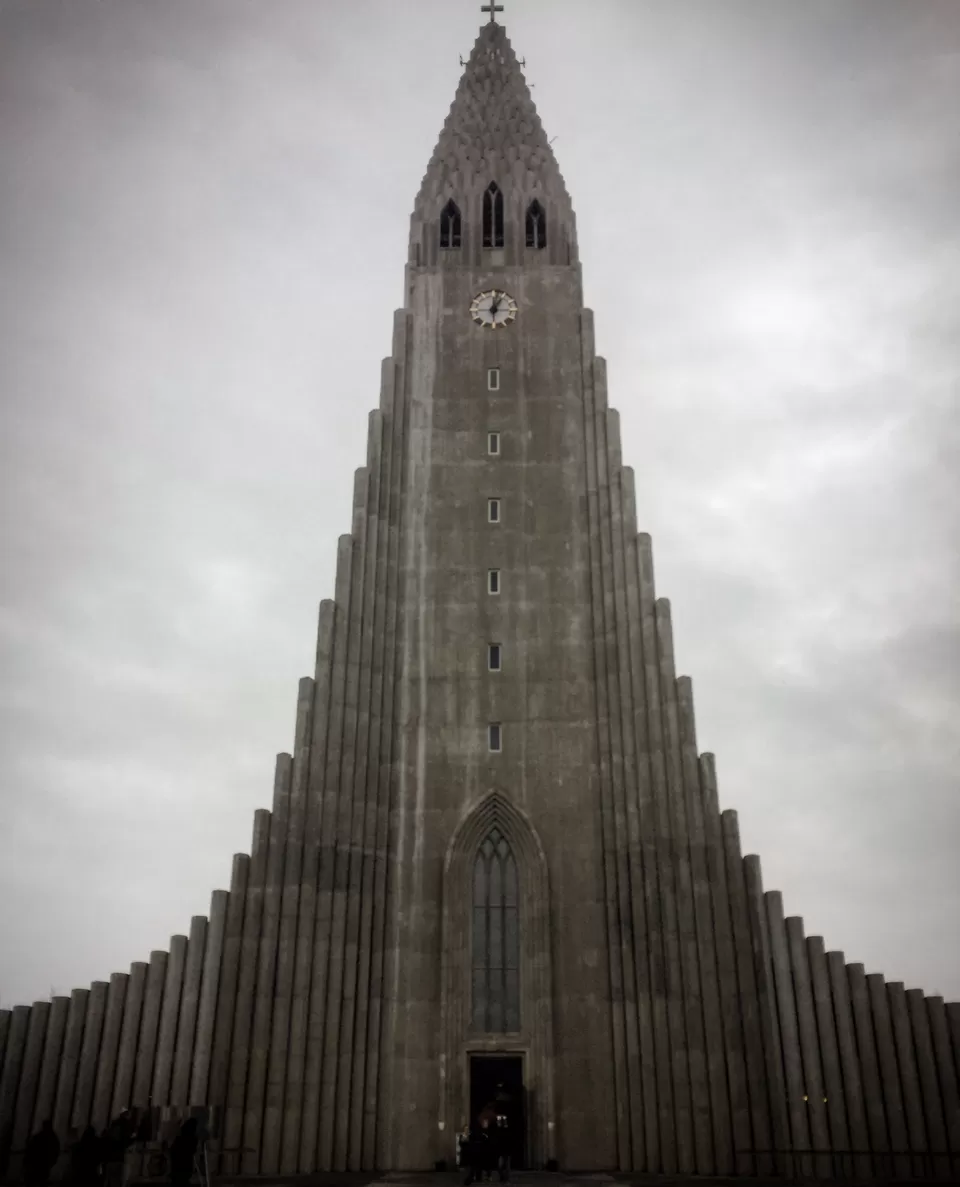 The Hallsgrimkirkja Church does remind you of Valhalla in the Thor movie, no ? Oh and I also found a Cafe Loki nearby. Go to the top and enjoy the view of brightly coloured rooftops that make Reykjavik so beautiful.
12. Go horse riding on unique Icelandic breed of horses
Icelandic horses are of a unique breed, and apparently have the perfect width and height for riding. They are also known to be really strong and also great posers.
Unfortunately, they'd rather not leave Iceland because once they do there's no coming back for them. This is done to ensure that the breed remains pure.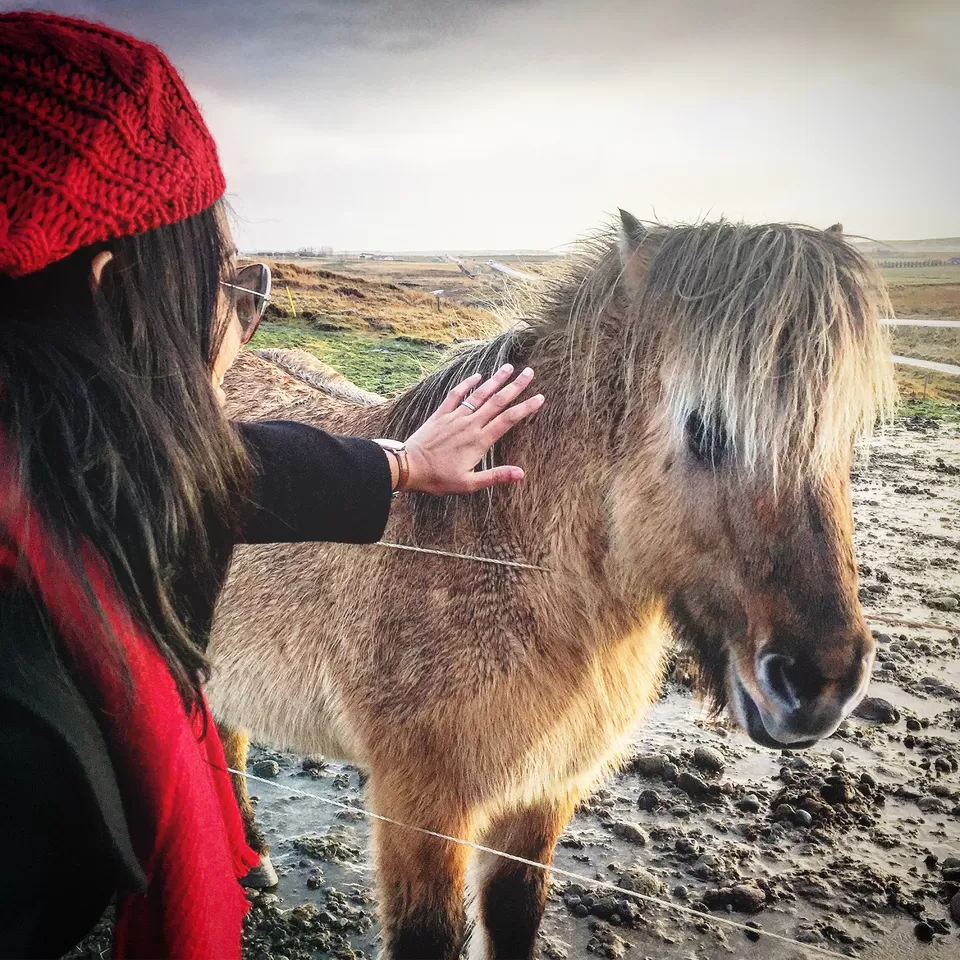 13. Visit the abandoned plane
On Sólheimasandur beach in the south of Iceland you will find the wreckage of a US Navy airplane that ran out of fuel and was forced to land. The crew survived and and the plane remained to create a beautiful scenery that looks right out of a sci-fi film. And if you are lucky, you may even spot the Northern Lights there. Imagine how that would look! Wow!
14. Count icebergs on the beach
In the Vatnajokull National Park is a 250m-deep and 18-square-km lagoon filled with chunks of ice that look like bits of diamond glistening on the black sand around. You can also take a boat tour in the lake in summer among the icebergs. Bizarre experience eh ?
-----------------------------------------------------------------------------------------------
So many things to check off your bucketlist, and guess what, with a bit of planning you can do this without digging a hole through your pocket. More on my budget and itinerary coming soon.