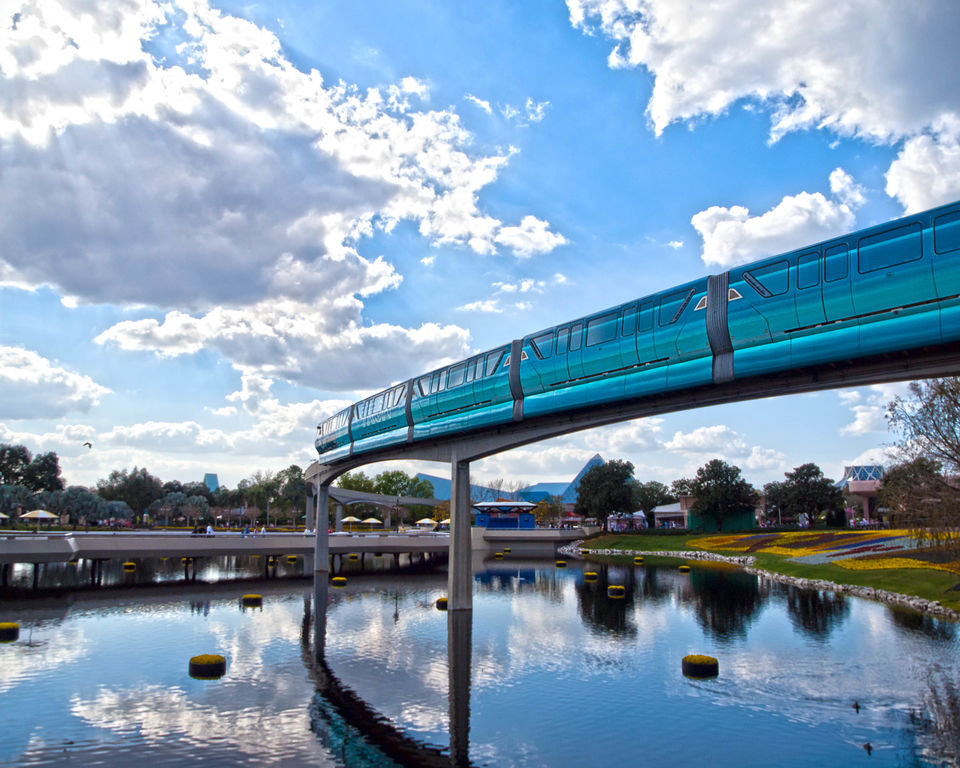 The journey on board luxury trains takes you back in an era of decadence, romance and leisure. It gives you a chance to go back in time to rediscover the art of elegant traveling. If you are the type of traveller who loves a journey more than the destination then here is a list of the most luxurious trains in the world. Take a ride in any of these luxury trains to experience an enchanting voyage through compelling landscapes and fascinating destinations of the region.
Venice Simpson-Orient Express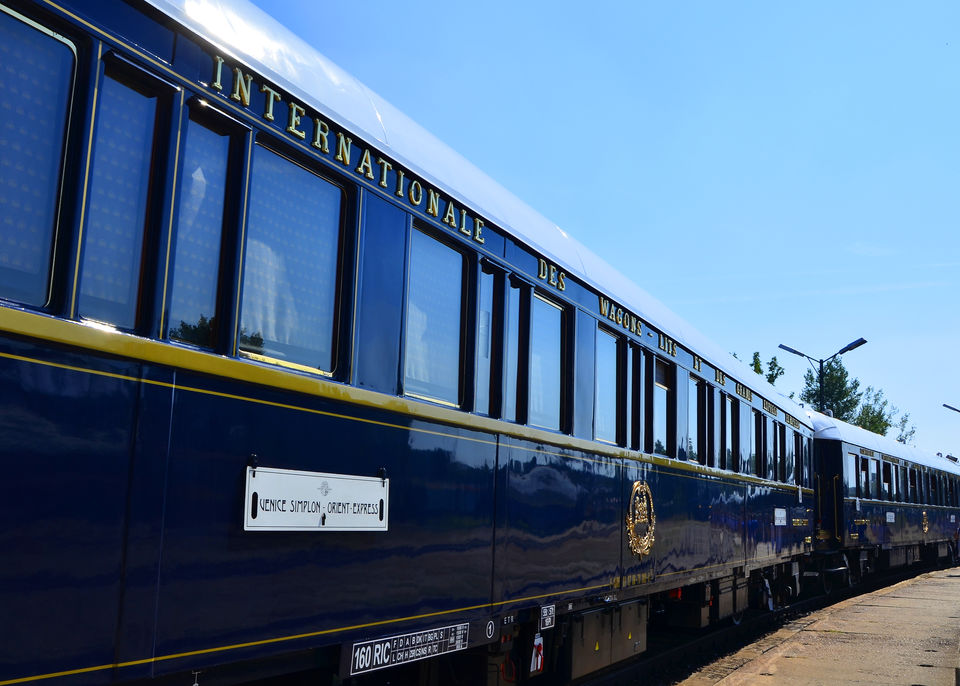 Region: Europe
What's so special: World's most luxurious train, Venice Simpson-Orient Express offers unforgettable luxury train experiences in some of the world's renowned destinations. A great amalgamation of style, adventure and romance, the train rolls through sublime scenery through some of the continents' most alluring cities that have become legends in themselves: London, Innsbruck, Paris, Verona and Venice.
Accommodation: Cabin Suites, Double Cabins, Grand Suites
Price: From ₹215542 per person
Golden Eagle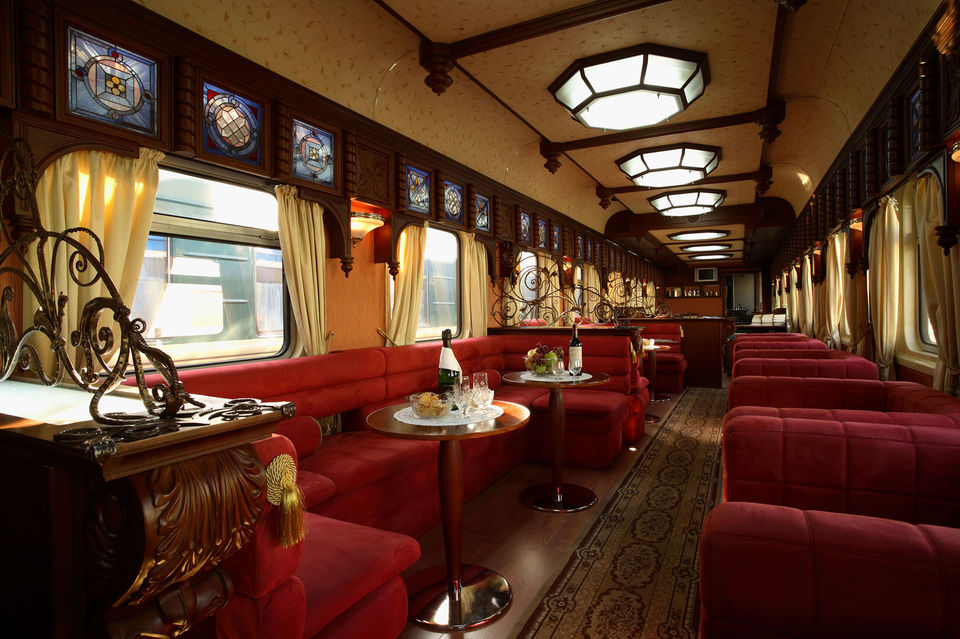 Region: Russia, Eastern Europe Central Asia, and Iran
What's so special: The Golden Eagle is a luxury train featuring en-suite bathrooms, two dining cars, a lounge car, laundry services, TVs, a resident pianist and a doctor. The two-week passage stops for daily excursions along the way to make your journey more memorable. The lavish train rides along Lake Baikal and makes a detour to Mongolia's capital Ulaanbaatar. They also provide five-star accommodations in Moscow and Vladivostok to help passengers acclimatize in extravagance.
Accommodations: Imperial Suites, Gold Class, Silver Class
Price: From ₹1025148 per person (Silver Class)
Rovos Rail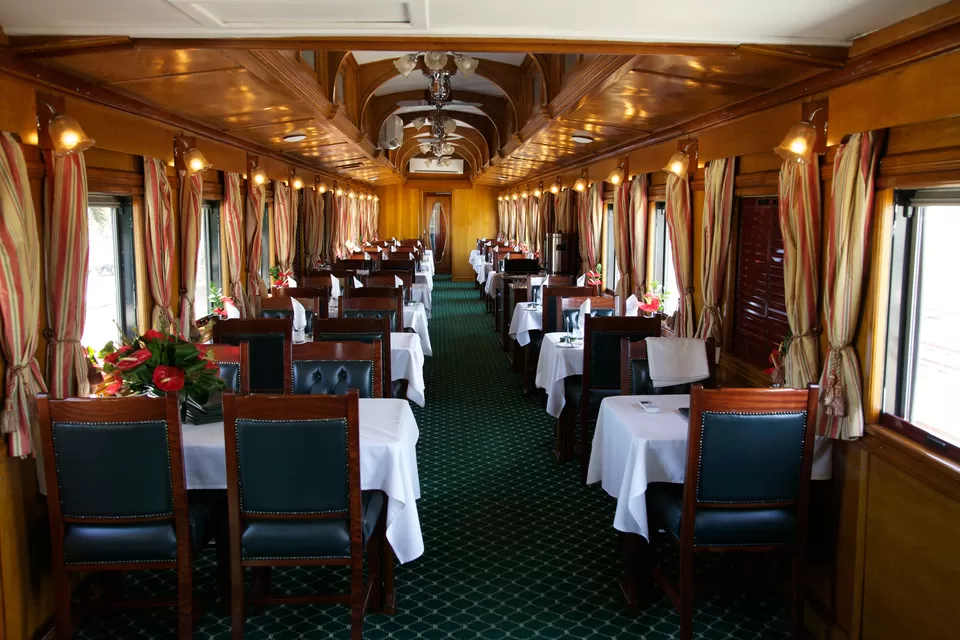 Region: Africa
What's so special: Rovos Rail is a perfect blend of old-world elegance and luxury. The train delights passengers with its amazing South African wine list, stellar dining, and friendly on-board service. Fine teak paneling, traditional furnishings and period décor offer an elegant ambiance. All compartments have a plethora of windows that give passengers a chance to admire the African countryside.
Accommodations: Pullmans, Deluxe, Royal Suites
Price: 4-day Pullman suite cost starts at ₹97000 per person
The Blue Train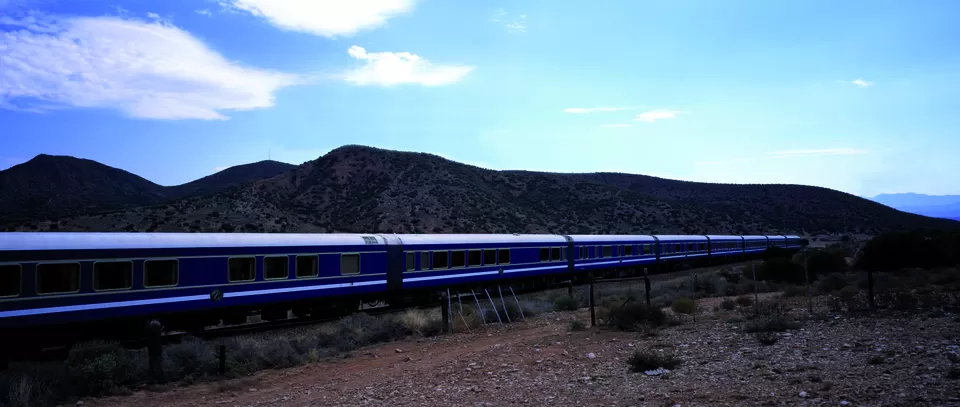 Region: Africa
What's so special: The Blue Train runs eight times a month between Pretoria and Cape Town. The current schedule is southbound on Mondays and the northbound on Wednesdays. The route is a 27-hour journey of 994 miles and includes a sightseeing stop in each direction. The Blue Train is operated by the state-run Spoornet.
Accommodation: De Luxe suites, Luxury suites
Price: From ₹62947 per person
Belmond Hiram Bingham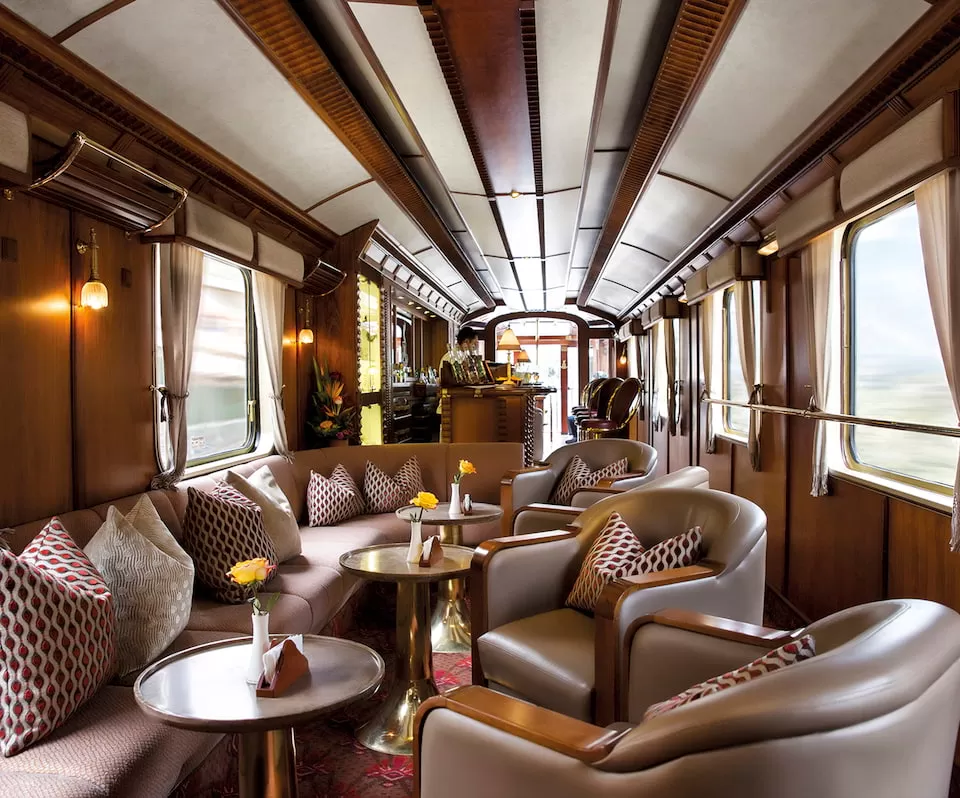 Region: South America
What's so special: Hiram Bingham is another luxury car service by Belmond. The gleaming blue-and-gold cars of this luxurious train are replete with luxurious facilities and lavish interior. It runs 3.5-hour trip between Cusco and Machu Picchu every day except Sunday. The two 42-seat dining cars serve excellent Peruvian specialties for brunch and dinner. The gorgeous bar inside the train offers an opportunity to have tasteful drinks while observing the picturesque scenery on the way.
Accommodation: Not applicable, as this is a daytime only train.
Price: Fares start from ₹65853
Belmond Royal Scotsman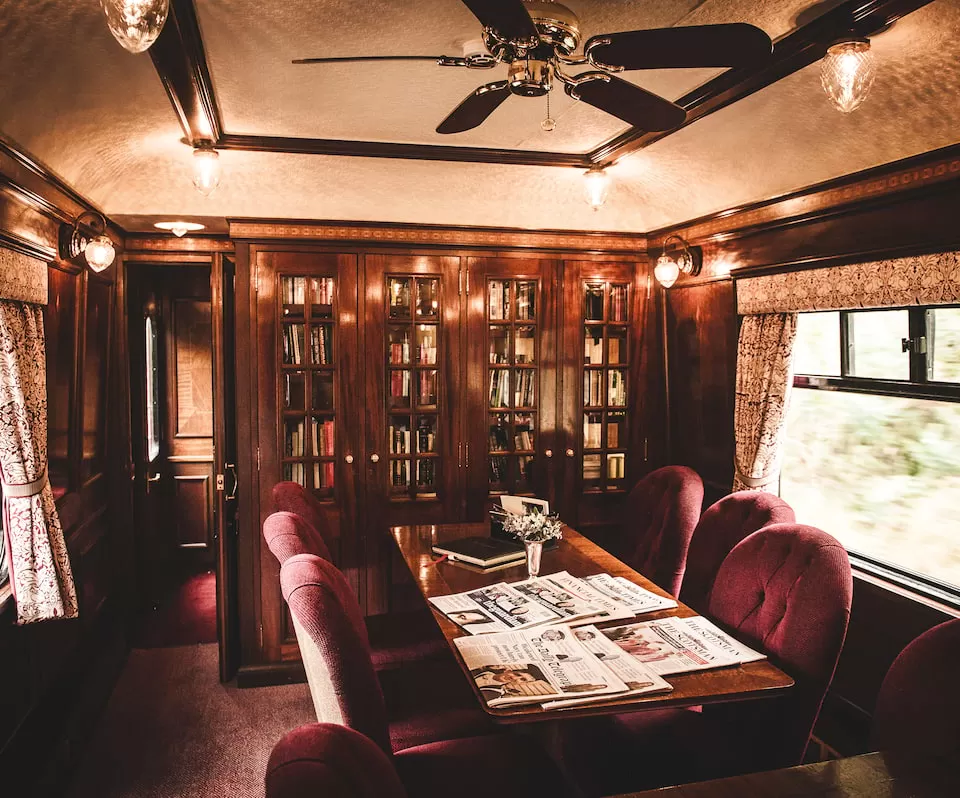 Region: Europe
What's so special: The Belmond Royal Scotsman is a standout train that has garnered popularity in the world. It is a perfect train for passengers who wish for a more intimate, luxury setting with gourmet, five-star dining and superior service. All cabins have dressing table, individually controlled heating, opening windows, full-length wardrobe, ceiling fans and a cabin service call button.
Accommodation: sleeping carriages, spa car, twin compartments, double compartments
Price: ₹252626 per person
Maharajas' Express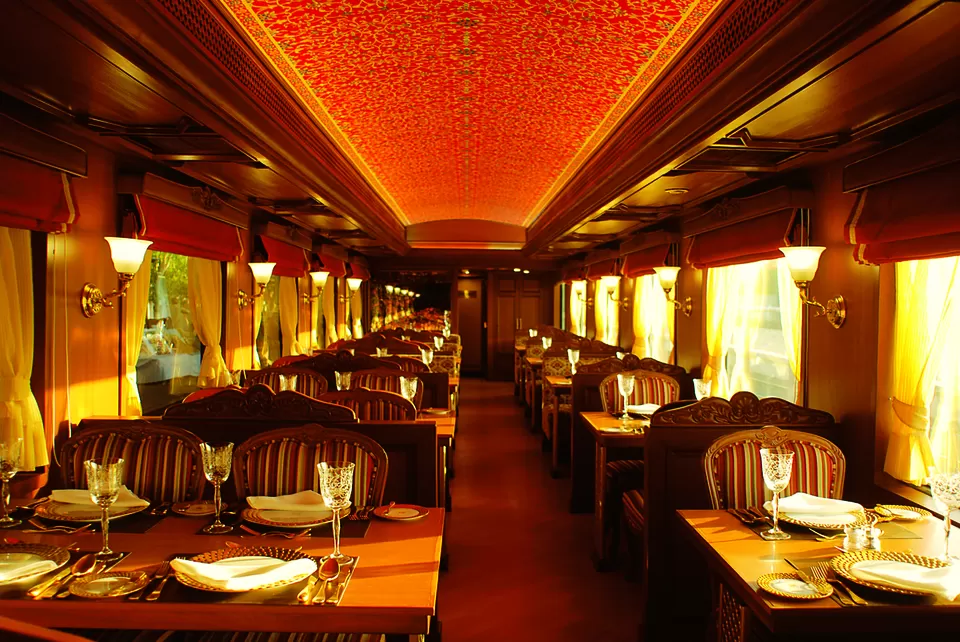 Region: Asia
What's so special: The Maharajas' Express is the most luxurious train in India offering state-of-the-art facilities and amenities. All cabins in the train are equipped with LCD televisions, wi-fi access, individual temperature controls and full en-suite bathrooms. There is one Presidential Suite which is the largest suite available on any train in the world. Passengers can relish a choice of multi-course Indian and continental cuisine in the two elegantly decorated dining cars. The 22 cars of this train can accommodate a maximum of 84 passengers.
Accommodation: Deluxe Cabin, Junior Suite, Suites, Presidential Suite.
Price: Fare starts from ₹248344 per person
Have you travelled in any of these luxury trains? Share you experience with Tripoto readers here.