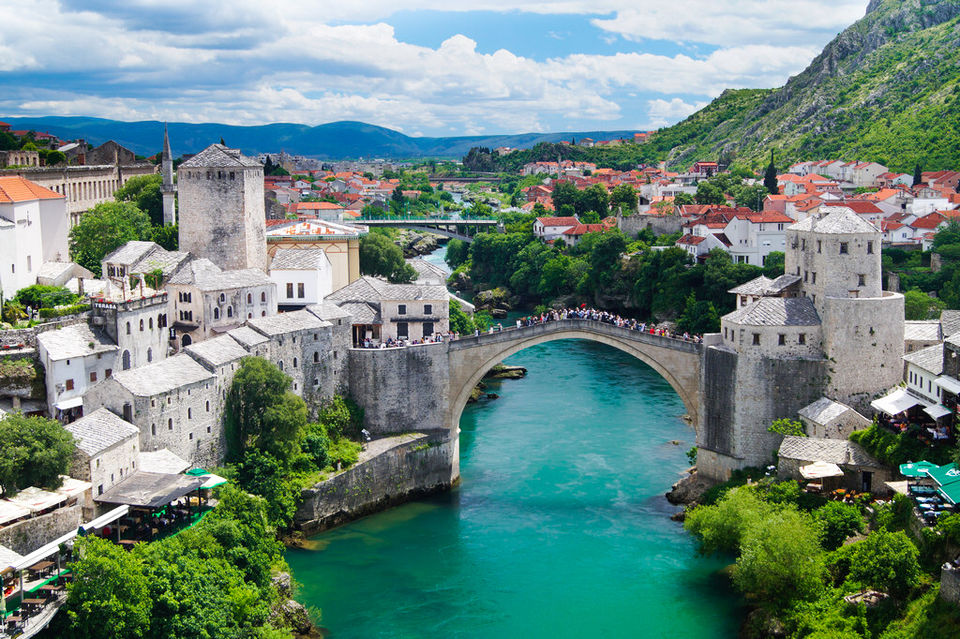 Twenty years ago, Sarajevo was on the verge of total destruction as it suffered through a violent series of conflicts. Today, its bullet-scarred buildings house welcoming cafes and shops, and the entire city is a testament to the perseverance of its people. Between a surprising architectural mix of buildings and religious places of worship, Sarajevo welcomes a new era of peace. While its dark history has defined its past, the city is in the middle of a new chapter, one that you'll want to experience for yourself.
Map of Sarajevo: N 43.85° / E 18.41°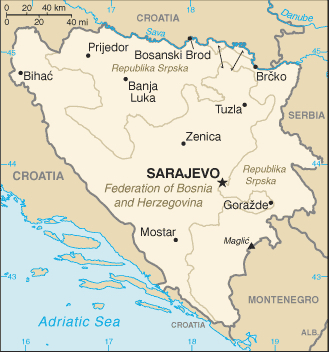 When to go: June - August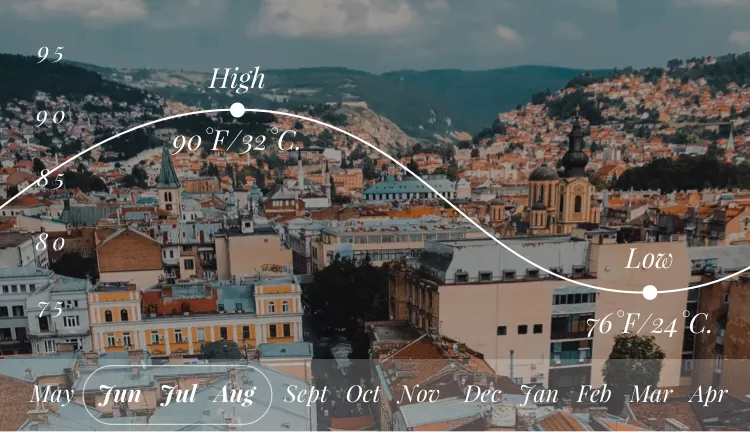 Sarajevo may not strike you as the typical Balkan summer destination, but don't be fooled. The locals take advantage of the warm weather to sit for hours in outdoor cafes, and the city's atmosphere is relaxed and welcoming. Plus you'll be able to catch the Sarajevo Film Festival and the cultural festival Baščaršija Nights.
What to see?
A trip to Sarajevo starts in the old town, around the Bascarsija (Old Bazaar). With the sounds of the muezzin call to prayer overhead, and a maze of streets lined with vendors selling intricate carpets and silver goods, you'll think you landed in the Middle East. But turn a corner and encounter stunning medieval churches next to European-style cafes for a true melting pot experience. In this city, religious coexistence is evident everywhere - you can visit the stunning Gazi Husrev-Beg Mosque, Sephardic Synagogue, and Sacred Heart Cathedral in the same afternoon. Check out the old Ottoman trading quarter to pick up some souvenirs and explore the city's pre-war history.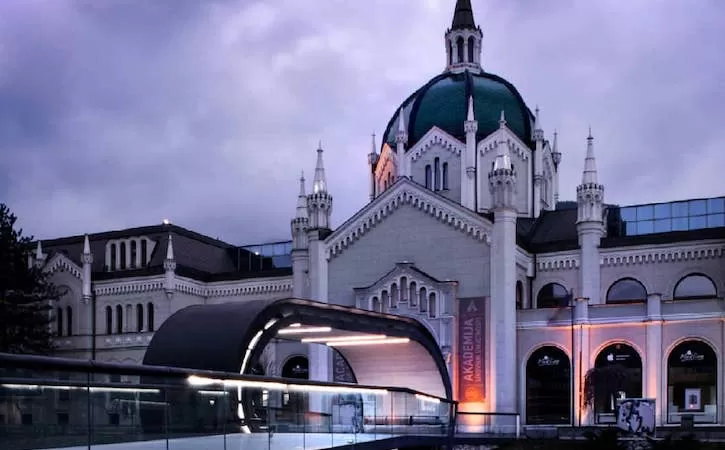 It's impossible to ignore the effects the Bosnian War had on this city. Even as you notice the city moving forward into a modern era, you'll spot bullet holes and plaques commemorating the violence. Whether you join a walking tour or discover these sites for yourself, there are a few important stops you can't miss. The Tunnel Museum is a ways out of town, but hire a (ridiculously cheap) taxi to drive you to the series of tunnels dug by citizens to create the city's only connection to the outside world during the war. Stop by Latin Bridge to see where Archduke Ferdinand and his wife were shot. And keep an eye out for red roses painted on the ground hiding mortar shell damage and commemorating lives lost. Towards the end of the day, make your way to Goat's Bridge for a peaceful end to your stroll.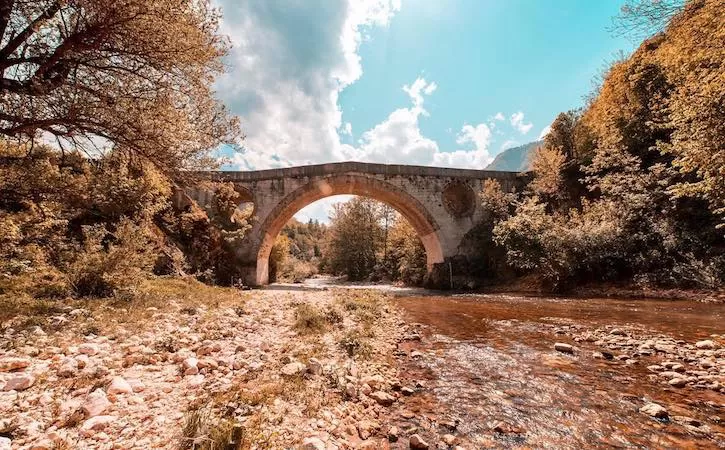 Encircling Sarajevo is some beautiful nature, including several mountains that offer a winter sports haven. The easiest one to explore is Trebevic, a mountain used for many events during the 1984 Olympic Games. Throw on your hiking boots and take the 3-4 hour hike to the summit, or opt for the cable car boasting stunning views. Take the long way down, traversing the old Olympic bobsled paths that are now covered in graffiti and offer a beautiful contrast with the green forest. The surrounding region includes several tranquil hikes, waterfalls, and opportunities for mountain biking.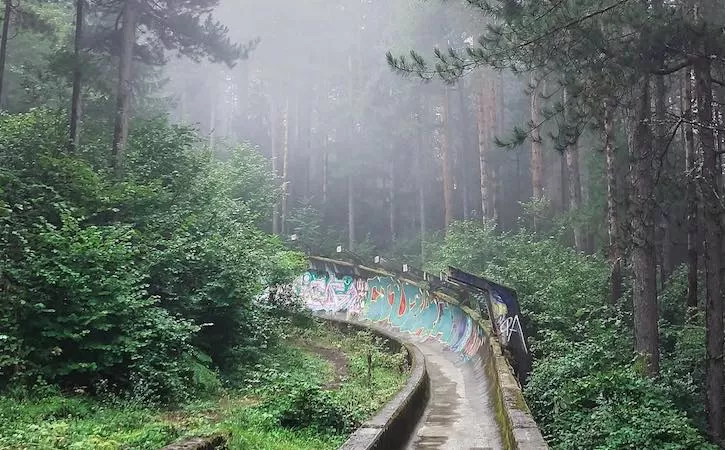 Traveling in the summer will afford you many chances to pack a picnic and find a spot to watch the sunset with friends. Most people head to the Yellow Fortress, an open and airy fortification that offers a great vantage point. But we recommend going the extra mile to the White Fortress (Bijela Tabija). The abandoned ruins offer a wide ledge where you can spread a picnic and watch the sunset. Grab a few bottles of beer and a blanket and post up with locals. If you don't want to pack your own food, check out Park Princeva, a restaurant with sweeping panoramic views.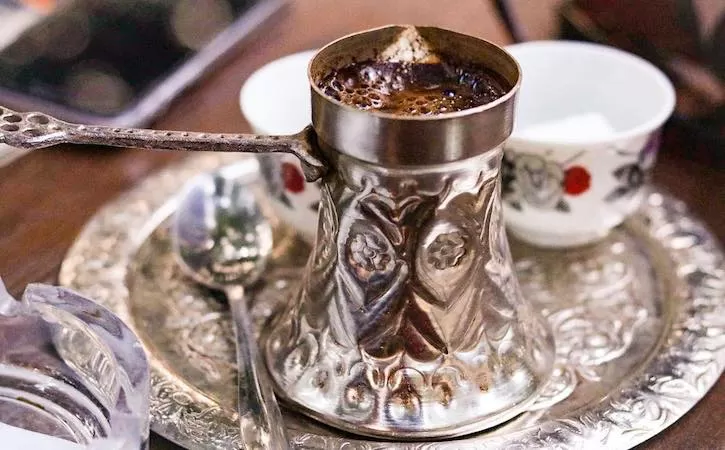 Any day in Sarajevo has to start with traditional Bosnian coffee served in copper pots. This is not your typical Starbucks - savor the experience in one of the many local cafes. When dinner rolls around there are a few can't-miss dishes you have to add to your plate. Ćevapi is one of the most well-known dishes, and includes small sausages in bread paired with sour cream and fried onions. Also worth sampling is Burek - meat, cheese, or veggie-filled pastries. Try these dishes and more for cheap at Cevabdzinica Zeljo. For a romantic evening, 4 Rooms of Mrs Safija will treat you to a delicious meal. End the night with some fresh Bosnian beer at the Pivnica HS next to the Sarajevo brewery, which has a special place in the
city's history.
Where to stay?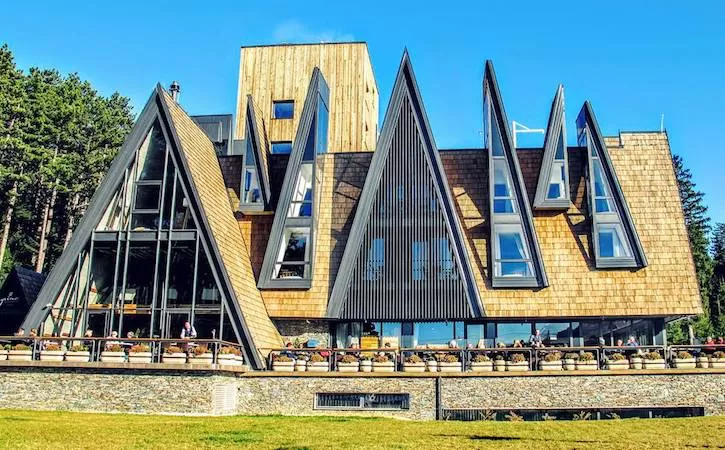 If you want to stay near the action of old town, Hotel Europe is your best option. Offering 5-star luxury and great views of Old Town, it's a perfect spot to rest your head. But if you're looking for a restful retreat out of the city, you have to check out Pino Nature Hotel. Set in the green forest in Trevbinc, with a stunning glass design it's the perfect modern accommodation. The spacious mountain retreat features a relaxing spa and beautiful intersection of modern design and natural features.