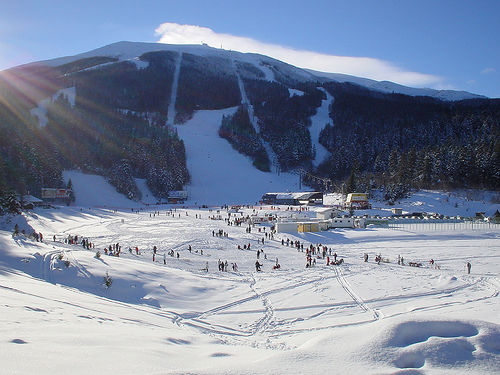 To discover Sarajevo you have to acknowledge its rich and often turbulent history so start with its cultural attractions and work from there to have a rewarding holiday experience.
The city is very tourist-friendly especially when you get into the centre and many locations are easily reachable through the impressive tram system. Old Town is a great place to start your journey where you will marvel at the stunning cobbled streets and many quaint shops. Of course if you're in Old Town then heading to the Sarajevo City Museum is a must as it traces the city's development from pre-historical through to Roman, Ottoman, Austro-Hungarian and modern times. This is a small museum but it is a fascinating insight into the area and particularly great for its centrepiece, which is a model of the Old Town.
Do also go on Neno's free walking tour to learn about the history of the city from the perspective of someone who lives in the area who will talk about the war and present day Sarajevo.
For a slice of history and to commemorate 100 years since the First World War head to the Latin Bridge where across the street from this landmark is the location of the event that sparked the war where Archduke Franz Ferdinand was assassinated. Visitors can view a plaque commemorating the event.
For a great scene overlooking Sarajevo visit the Yellow Fortress which was used as a viewpoint for soldiers back in ancient times when Sarajevo was just inside the city walls. Morica Han is the only preserved Ottoman inn in Sarajevo and well worth a visit. It used to contain rooms for travellers but now has a carpet shop and a traditional restaurant with engravings of the Rubaiyat of Omar Khayyam, the famous 12th century Persian poet.
A great event to put into your diary is the Sarajevo Film Festival annually held in July or August and has in the past been attended by many famous actors including Angelina Jolie, Daniel Craig and Morgan Freeman.
Sarajevo is a great place for a city break and it provides a wonderful starting point to discover a country that is full of culture and rich history.