Recently a blogger on Tripoto shared his travelogue of going from India to Australia without planes or plans.
The story was both inspirational and unbelievable. Moved by how I was able to relate to Neeraj's context to travels and life before turning a full-time traveler, I decided to take the full story. And meet the man behind the travelogue.
Welcome to the Tripoto community. Please introduce yourself and tell us about your travels.
Hello! My name's Neeraj Narayanan and while history would hopefully remember me as a mad adventurer, closer friends will just roll their eyes. After completing my MBA from MICA, I worked in a travel startup. In June 2013, after two years of planning holidays for people, I quit my job to backpack around the world.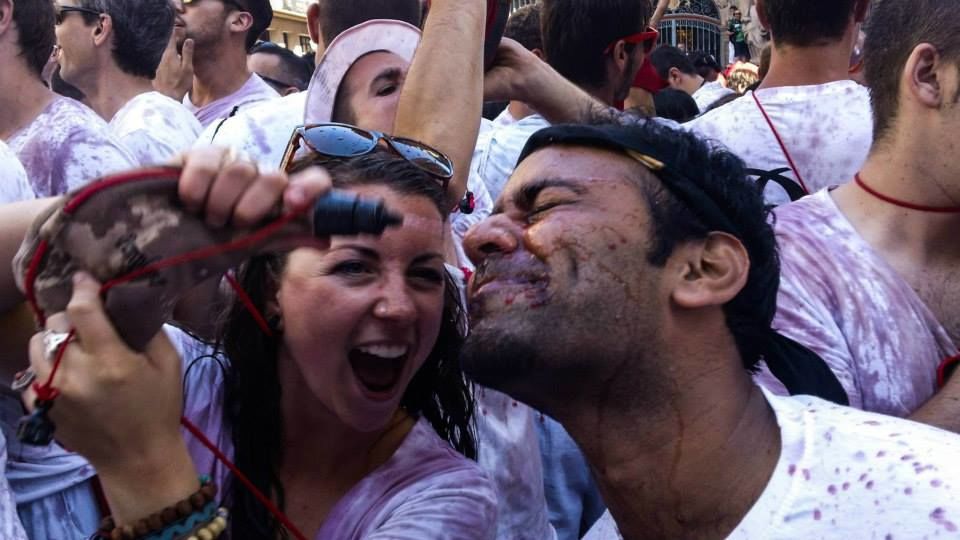 I left for Spain to run with the bulls. On D-day, I fell down thirty metres from the finish line, only to turn and see that the bull was standing right on top of me probably wondering if it should turn carnivorous for a day.
Two weeks later in Croatia, I ended up being chased by a bear in a forest. That July, I couchsurfed all over Spain and Italy, lived and danced with strangers, even stayed in a cave with some gypsies .
Once I came back to India, I just didn't want to go back to a corporate job. I decided to give myself a full year to figure out how I could travel and work at the same time. I freelanced for some time, took up writing and marketing projects and used all the money I'd earn to travel more.
I used to write all the stories on my blog, and soon people started telling me they wanted to have similar travel experiences. It gave me the idea to start my own group trips, and in June '14 I lead my first group trip to Bhutan.
It has been 18 months now, and I have lead multiple trips to Ladakh, Bhutan, Meghalaya, Sikkim, Vietnam, Cambodia, Indonesia, and Europe. It has been a blast, as the groups are full of young people, and we have a crazy time wherever we go.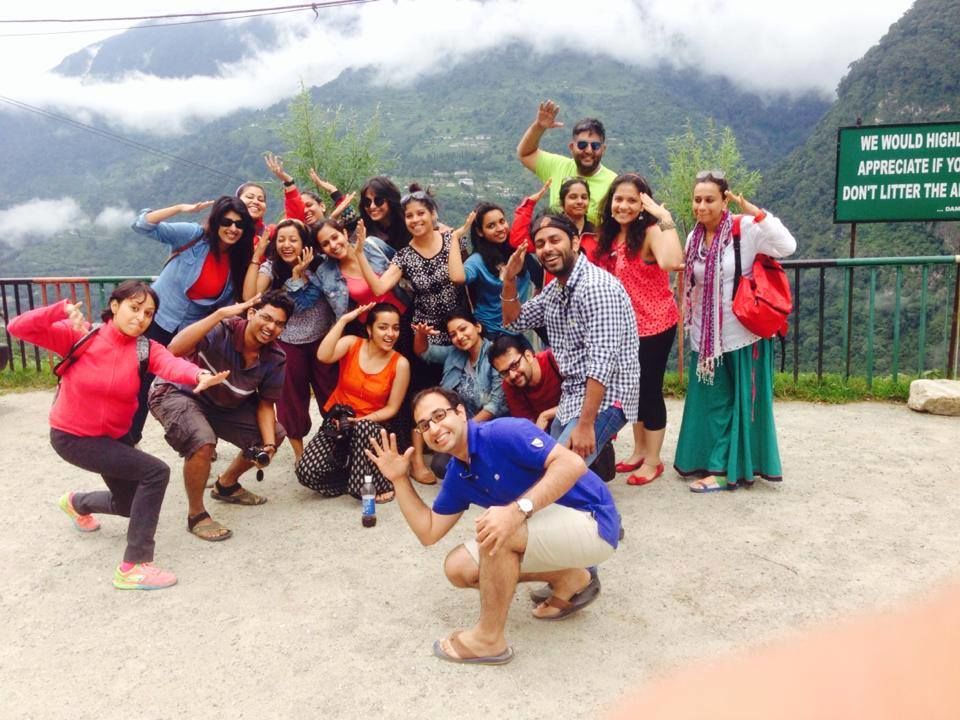 Let's start the story from the very beginning. What was your first travel memory as a child?
Dad was always big on history, and the rest of us loved heading out.
We went to Europe once when I was a child, and though I have only flashes in my head about that trip, I remember us staying in youth hostels, not in hotels.
We walked a lot, never used taxis, and saw all these museums and monuments that mum and dad so loved to read about in books.
Once we had a dog in the house, it became difficult for us to travel to far off places. We loved him too much to leave him back, so we'd go on short holidays, about 200-300 kms from Delhi, all bundled up together in the car. Those were good times.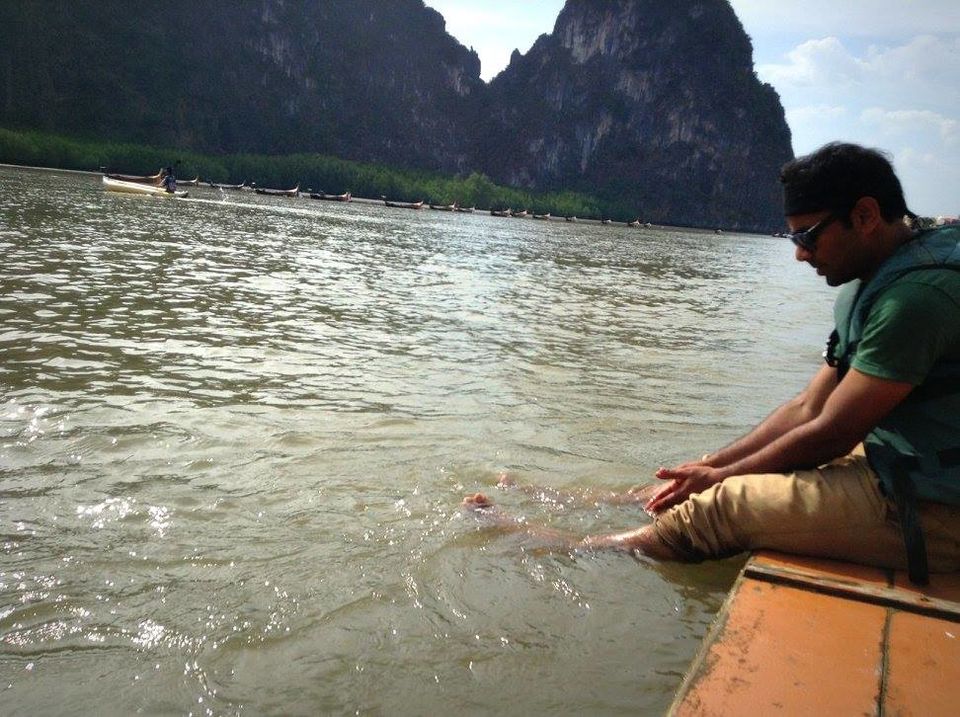 As a young Indian man what makes you choose an experimental life as writer and traveller instead of a corporate work life?
Passion!
These are the things I love to do. Travel and write. It makes no sense to me to do things that don't interest me.
In the midst of nature, and with travellers, I found my greatest happiness. In my last group trip to Bhutan, we became so attached that there were people who cried at the airport while leaving. And this is after just seven days of knowing each other!! We dance, we laugh madly, we run up mountains, we thrash each other with snow balls. That is what I want from life – to try maximise every moment, to live each moment.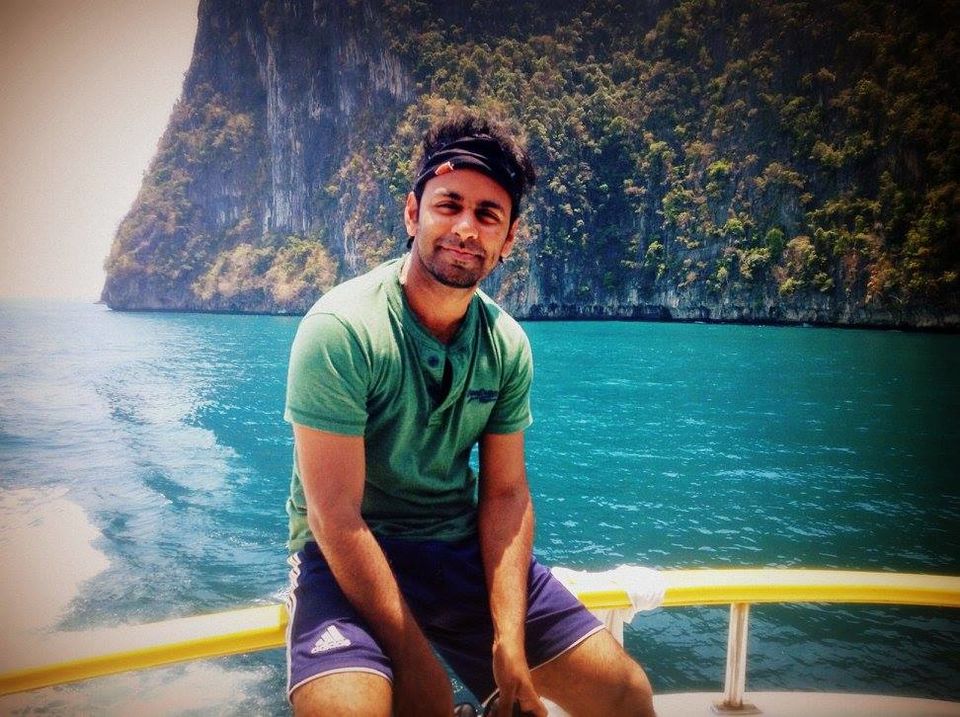 Of course, not everything is as rosy as the above lines suggest.
When you choose an alternate career, you must be prepared for a lot of things. It helps if you aren't worried about what everyone else is earning, it is important to know that it will take time to establish yourself, it is important to stay positive when things don't go your way (for eg in my case, it could be if a trip doesn't get filled.) and it is crucial to believe in yourself, to continue with the process and stay happy.
You traveled to 16 countries in the year 2015. What was your motivation?
I think I have spent close to 270-280 days this year on the road, four months of which I spent in Europe. But there was never a focus on the count of countries or the number of places I was ticking off.
To go to Albania, I took the bus from Greece. We reached the border at 1 am. After going through the formalities, once I hopped aboard, the whole bus was staring at me. There wasn't a single tourist on the bus, just 40-50 Albanians. Excited chatter broke out.
There was only one girl on the bus who could speak English and she asked me (on everyone's behalf) where I was from. When I said India, there were exclamations and they said they had never met an Indian before.
Can you imagine the gravity of that statement! There are over 1.2 billion Indians in the world and they hadn't seen any. They asked her to ask me why I was visiting Albania and I played up to the audience and told them "I think it's a beautiful country". When she translated it back there were loud hoots and cheers and for the entirety of the night, nobody slept . I was constantly asked questions and when I got down at my stop at 430 am, everyone descended to wish farewell. It was so sweet.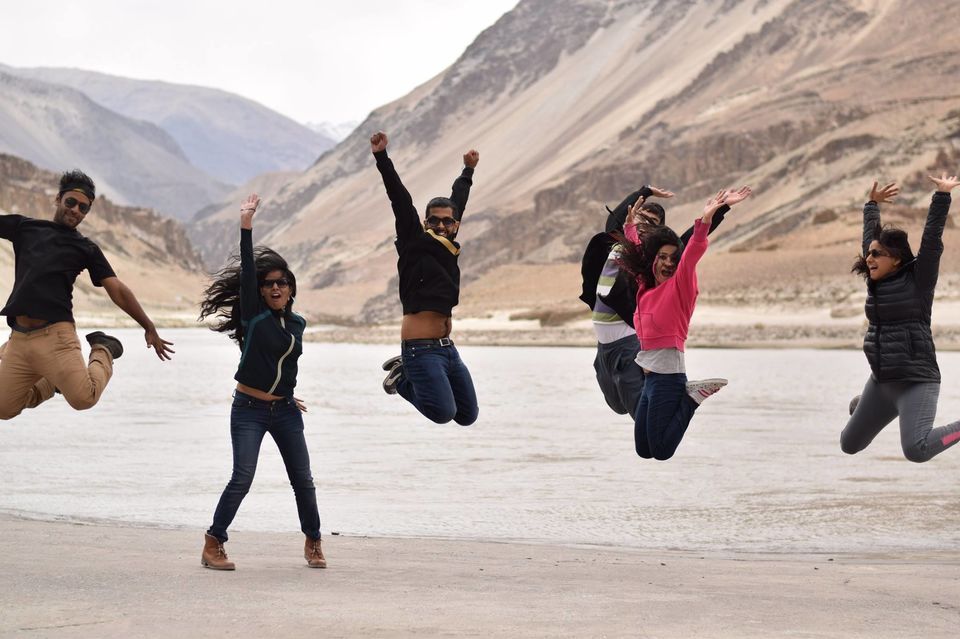 Later, in Kosovo (the 2nd newest country in the world), they had seen hardly any non European travelers, and people kept asking me to pose with them for photos. Quite disconcerting to have men approach you and say they want to get clicked with you! ;)
It is these kinds of the experiences, the ones on the buses, in hostels, with strangers that motivate me most.
In over two years of travelling through 32 countries, I have never been robbed or mugged, and contrary to what newspapers have us believe, I firmly think that the world is a fantastic place and it really opens up our hearts and minds once we start travelling.
What is your secret of managing expenses of full time travel? Do you think travel and work are mutually exclusive options?
Firstly, you need to know what you like and what you want to spend money on. When I am not travelling, my expenses aren't huge and I save decently well. During that initial year when I was freelancing and travelling, I cut down on all my expenses. Back then I'd even say no to friends when they were going to a movie theater.
Every two times I said no to a movie, I knew I had saved up for one extra day in South East Asia.
Then while travelling, I do hardcore backpacking. I couchsurf quite a bit, and doing that brings down costs considerably. Switzerland in one of the most expensive countries in the world. In a country where even hostels charge 30-40 euros per night to stay in a 8 bed dorm, I couchsurfed the entire nine days I was there.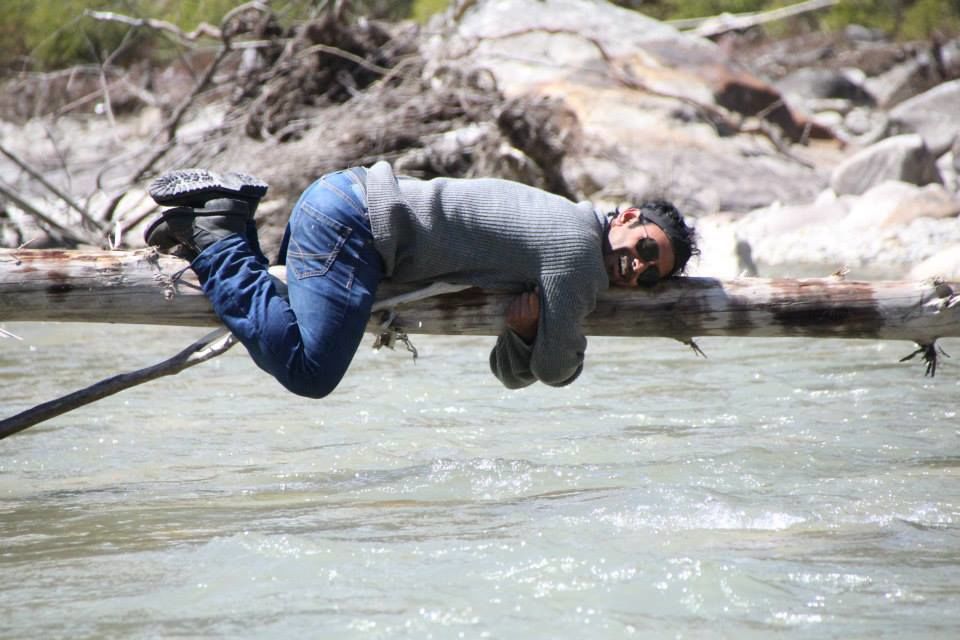 In Laos, I met three backpackers in a hostel and we decided that we were going to follow a strict 20 dollar daily average budget the whole time we were together. Thank God, beer costs less than a dollar in this country ;)
If you want to build a career while travelling, it's not the easiest path to follow. A lot of people want to travel for a living, but don't do it because they don't know how to go about it. Even I didn't. Success doesn't come overnight, nor are dreams fulfilled that way. One, you need to be very good at what you love to make a success out of it. And then you need to walk the rope, stumble a few times, balance yourself and try, till you get there.
Be good at what you do, be smart and be patient.
What has been the most fascinating story you've come across while visiting 32 countries across the world?
From my personal adventures, one time in North Thailand, l got lost in a forest for three days and nights. I found my way to a hut in a unused, stray camp that had just five elephants. And every day, two Burmese mahouts would come from a village deep in the forest to feed and bathe the elephants. Though we didn't have any common language, Book online Thailand tour package from Delhi
I'd follow them and soon I learnt how to climb a standing elephant without any help, and guide it to the river and bathe it. Those three days and nights with the five elephants, sitting on top and going into the jungle and the river was probably the most incredible experience of my life.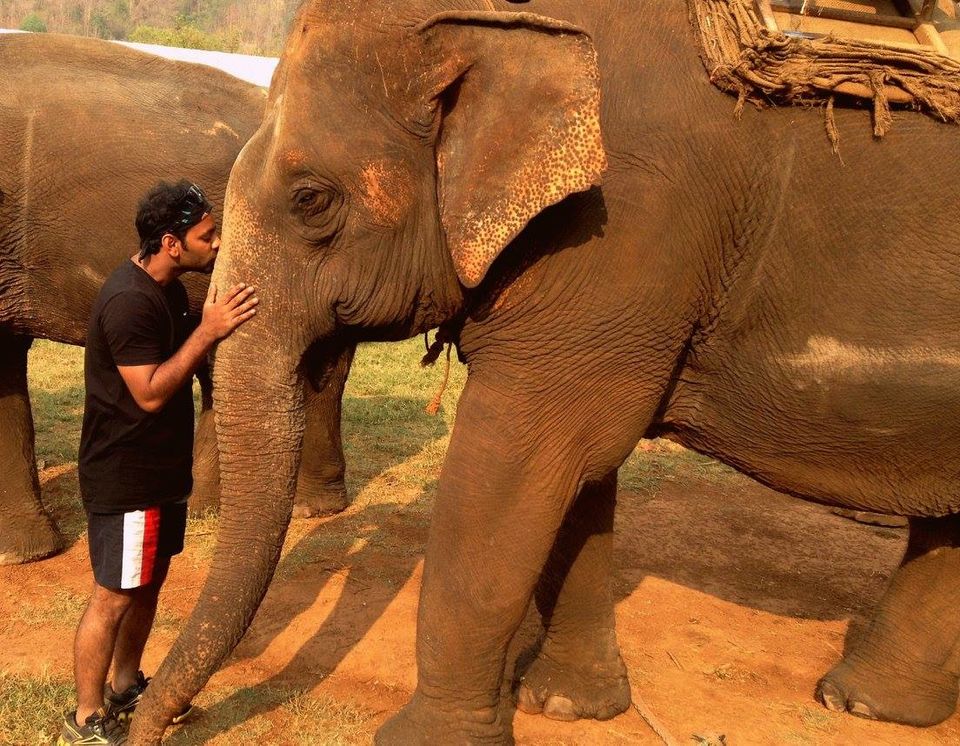 Tell us something about your company and the kind of group trips you organize.
I named my company On His Own Trip after my Facebook page This Guy's On His Own Trip The USP of these trips has been the entire group becoming friends by the first or second day itself, and the fact that it has been targeting young trippers – 95% of the people who travel with me are between the ages 22-35. I have always loved meeting people and it gets translated in these trips also as the relationship isn't that of a businessman – clients. Instead, we are all friends, and everyone hang out together. Being a backpacker myself, there is an effort to avoid making the itinerary very touristy and the effort is to do things that surprise people. One time in Ladakh, we surprised a girl on her birthday by getting her a cake from possibly the highest bakery in the world and keeping mum about the entire plan till midnight. I have seen people look absolutely ecstatic after I persuaded them to climb a small hillock and slide down snow.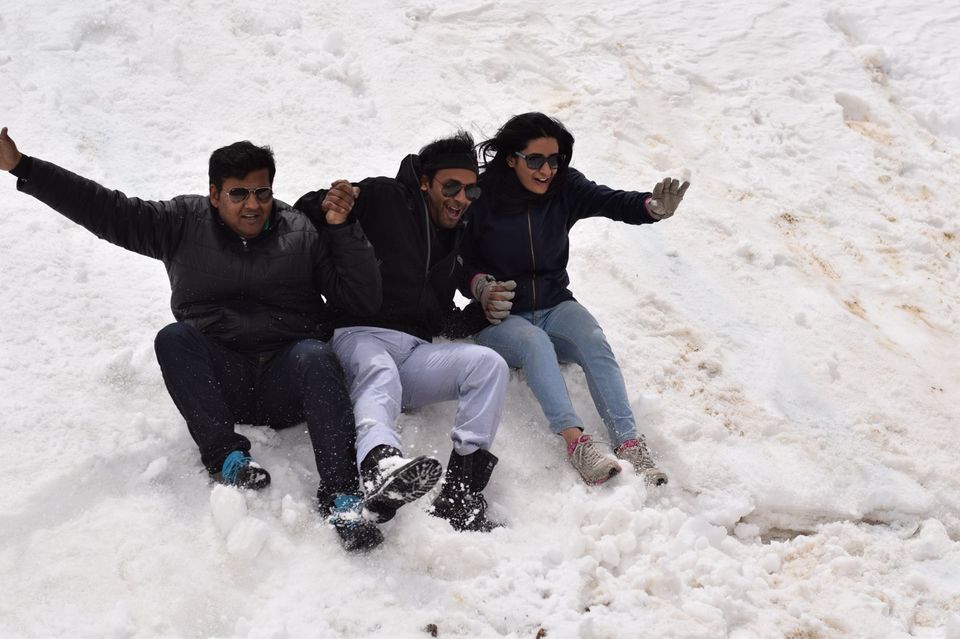 Any tips for meeting people while travelling?
People are always friendly towards travelers. If you stay in a hostel, you will always make friends. Even on organized day trips.
Smile at people, head up to them and ask them where they are from, and take the conversation from there.
Here's a tip if you are in Spain: If you can dance well, you are going to have a ball with the number of people willing to compliment you and dance with you.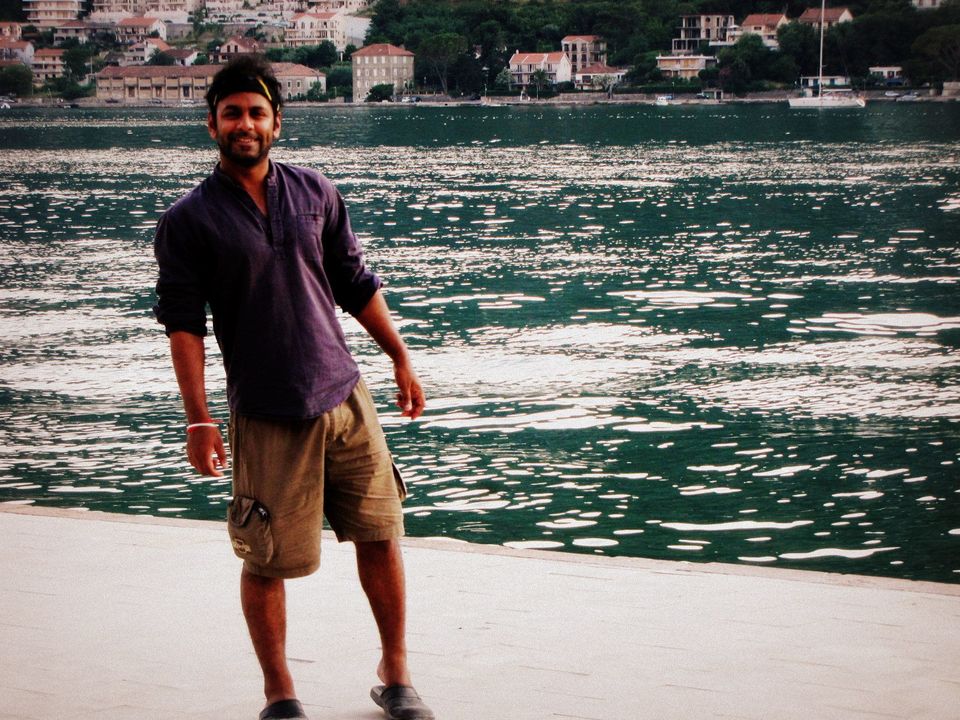 As an Indian passport holder have you ever faced immigration issues. How have you tackled them?
I have never faced any serious immigration issues anywhere in the world. I was travelling to Serbia during the refugee crisis and the capital city was full of immigrants and refugees trying to escape to Germany but even then I was never stopped anywhere once I said I was from India.
Sometimes in the West, while crossing borders, cops do ask you, if you aren't European, why you are travelling to that particular country. I always grin and say "cos I am sure it's beautiful". That mostly makes them smile.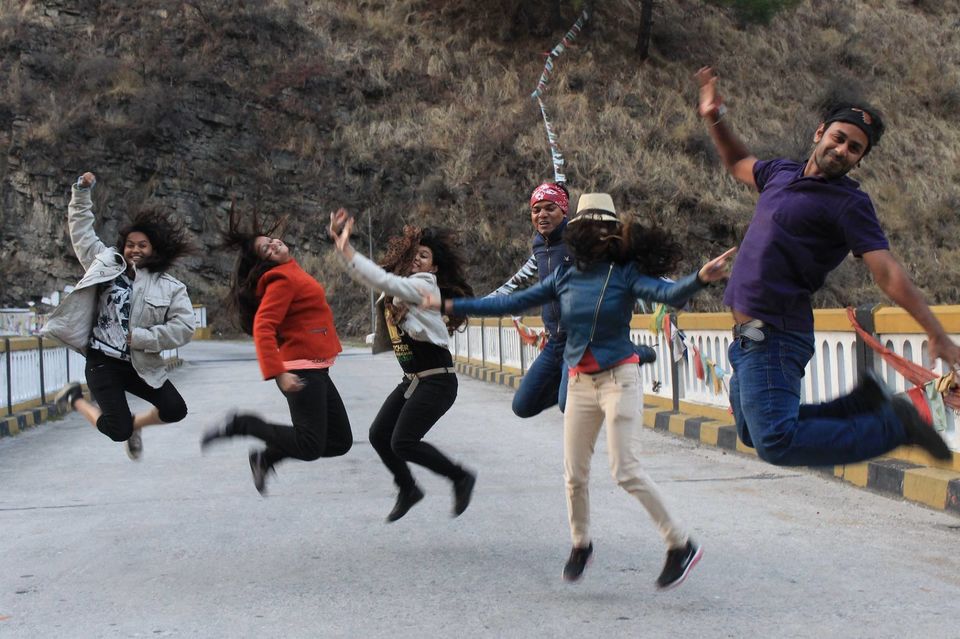 What would you like to say to the people who wish to travel but don't.
Travelling is the surest way of living in the moment, and also to become more understanding of the world around. We have one life people, so don't spend your best days in an office thinking you will travel later.
You will never again be as young as you are today, so grab that bag, those sneakers and head out into the world.
Do you have a travel story that changed your life? Share it with us, anytime and anywhere through Share Your Trip tab (and also here).