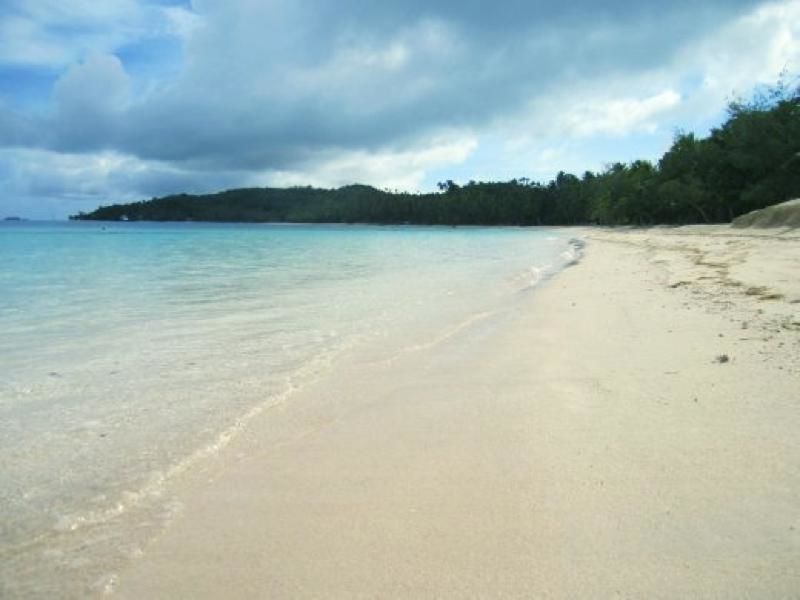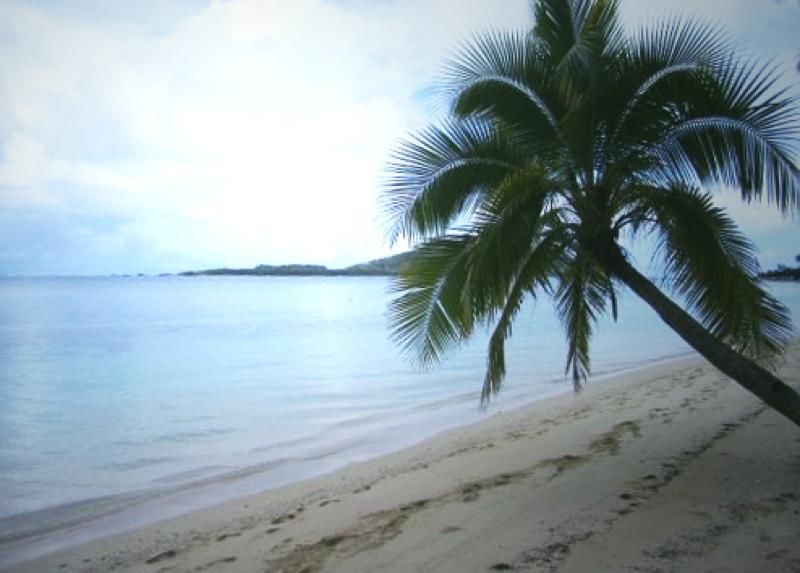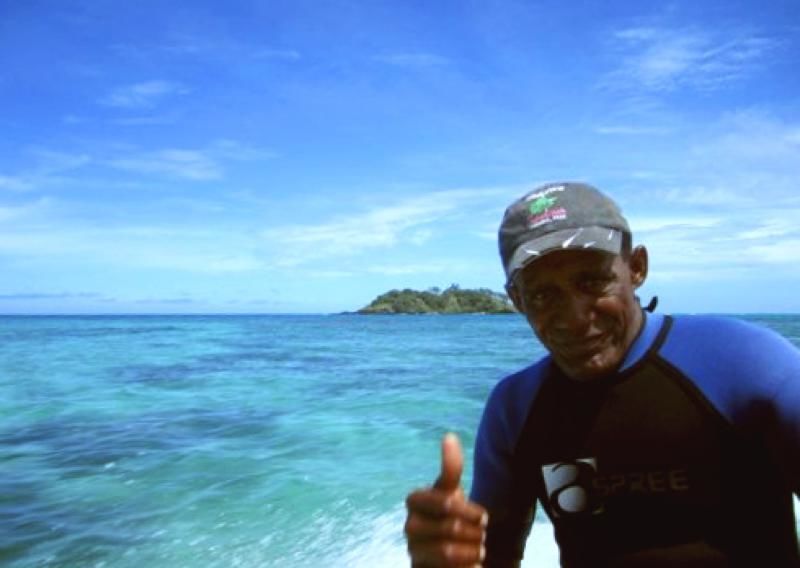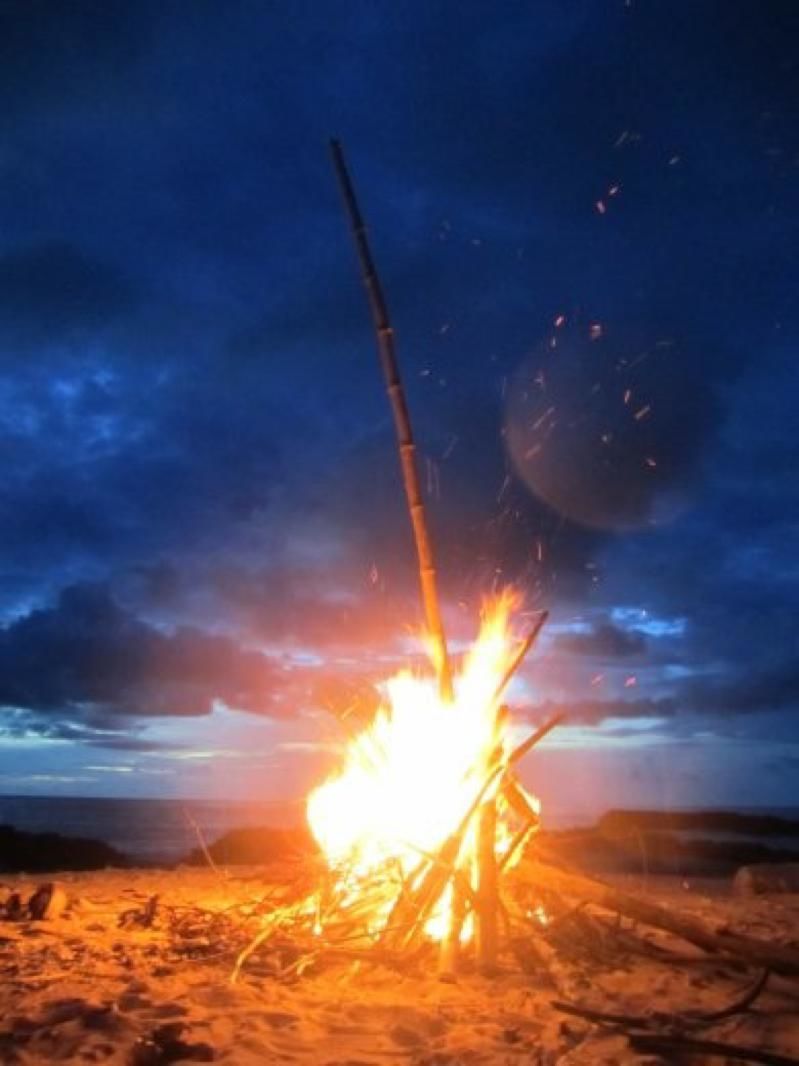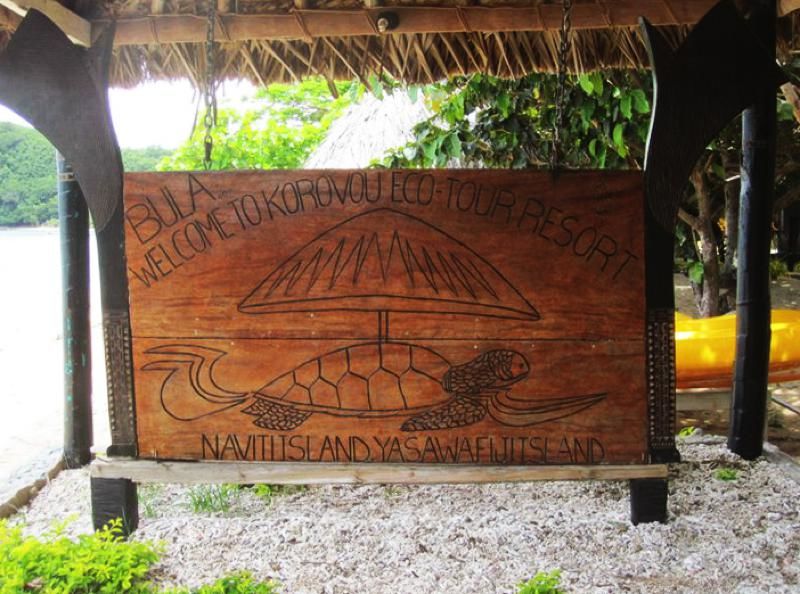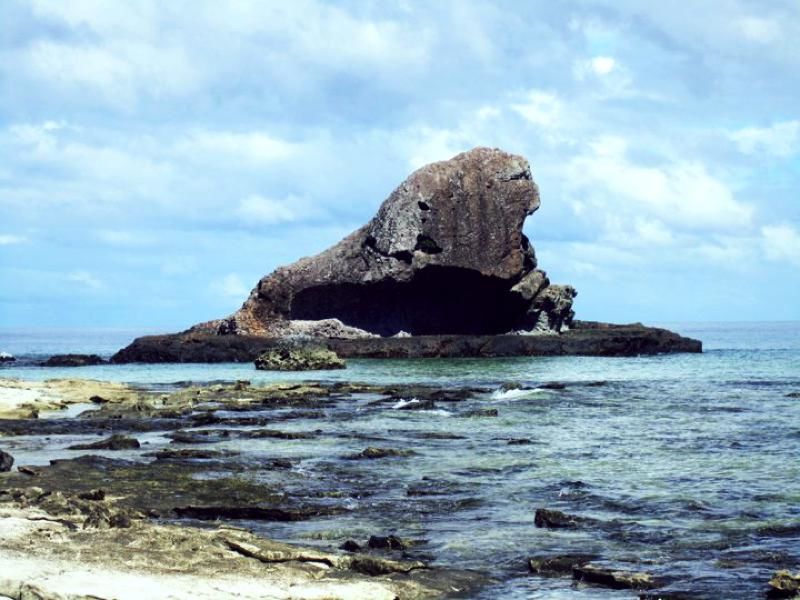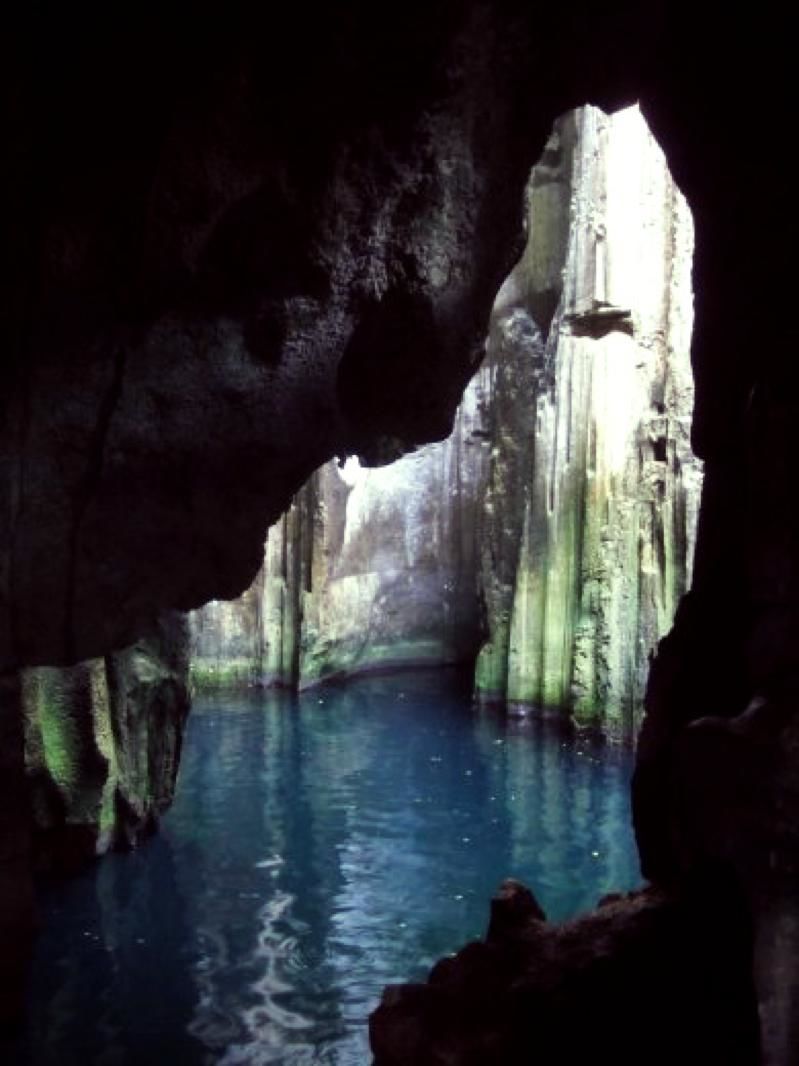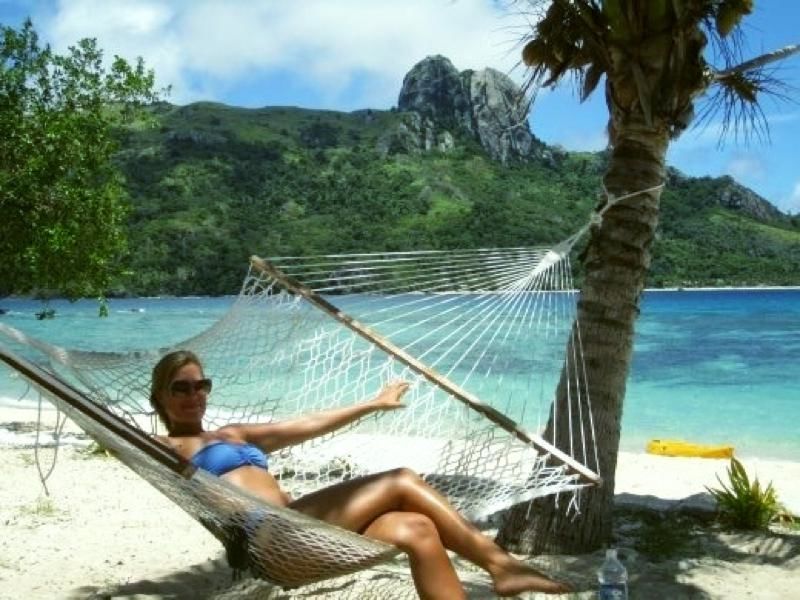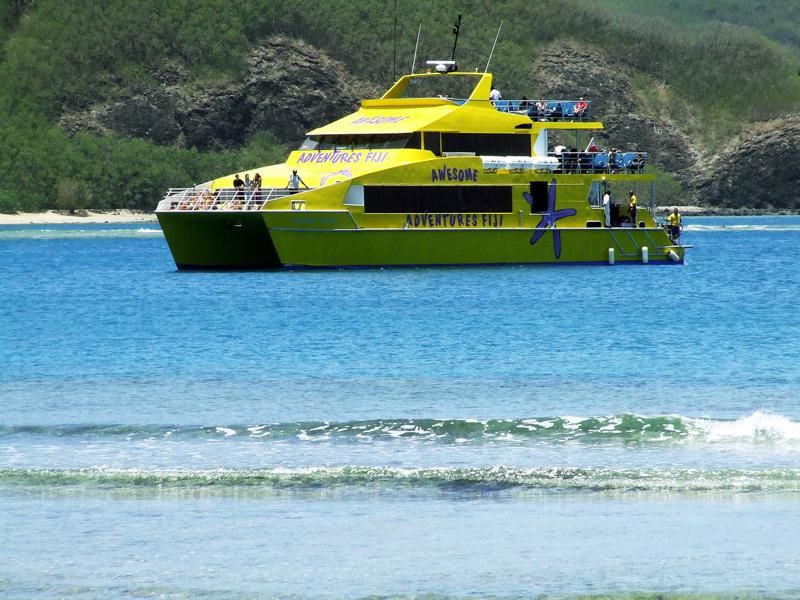 When I think of Fiji I picture palm-fringed islands, with white-sand beaches, dotting deep azure waters, abundant with bright coral and tropical fish — and after not getting my perfect South Pacific escape on Robinson Crusoe Island, I was Yasawa-bound and on the hunt for my ultimate dream island.
Awesome Fiji provides different combos and packages depending on your budget and can last anywhere from 5-21 days. There are plenty of options with over thirty resorts to choose from, whether you're on a tight backpacker budget, or looking for a luxurious stay on a private island.
We were thrilled at the idea of hopping island-to-island as we pleased, so we purchased one of their Bula passes. They have two options; the Bula pass which includes transfers on the Yasawa Flyer only (ideal if you're going to the more upscale resorts), or the Bula Combo pass―the one we purchased―includes your accommodation (at select resorts) and meals as well.
All of the resorts vary from 1-coconut to 5-coconuts ― cocounuts being the equivalent to 'star ratings' ― and their combo passes are available for either the 1 or 2 coconut resorts (I went with 2), leaving you with a handful to chose from. The lower rated resorts have dorm rooms, but also the option to stay in a private bure. Since we were two people, we chose to stay in a bure for a little bit more money.
It has changed a little bit since I was there, some resorts have moved up or down a notch, but the concept remains the same. On the Bula combo pass you have the option to upgrade to any of the higher rated resorts if you want to splurge on a slightly more luxurious evening. You're able to book your hotel stays on board the Flyer as you go, though it's suggested that you pre-book your first couple night's stay ahead of time.
Day 1: Long Bumpy Journey and Some New Friends
We chose to ride the ferry all the way to the end of the chain, giving us the opportunity to check out the other islands and chat with other island-hoppers to scope out the best resorts to visit.
It was a long five-hour ride to the end of the line, given that you have to stop at every island for passengers to transfer on and off via taxi boats. We hit a tropical storm about three-quarters of the way there and were crashing against massive waves for half an hour before it cleared up to sun-shiny skies and calm waters. It got a bit rough there for a while ― it may not be suitable for the weak-stomached ― but at long last, we were welcomed to Coral View Resort on Tavewa Island with a lunch prepared and waiting for us.
We sat with Teresia and Karle, a Finnish couple who had taken five months off life to honeymoon around the world, and became fast friends. We spent the evening chatting and playing a Swedish card game named Triumph. I came out on top beating the Fins, a Scottish girl and even the Swede. It was a fun evening, the staff did some dancing and games to entertain everyone, though I noticed this isn't an everyday occurrence on the islands.
Day 2: Visiting Sawa-I-Lau Limestone Cave
We stayed at Coral View on Tavewa Island for two nights. The name pretty much explains the highlight of this resort, it sits on a beautiful patch of coral, which they are very careful not to disturb when approaching by boat. Lucky for me, I was carrying around snorkeling gear ('cause who doesn't?) in my backpack and spent hours each day following their buoyed pathway, swimming with the fish and admiring the colours and shapes of the sea life.
There are plenty of activities you can do from Coral View, we chose to pay $10 for a visit to Sawa-I-Lau limestone cave. A Fijian man picked us up, along with our new Finnish friends and taxied us over on his speed boat. I would have gone just for the boat ride, it lasted a good twenty minutes, zipping over sparkling water, passing a spectacular scenery of islands, some of which are home to the most exclusive resorts and remote island villages.
Day 3: The Blue Lagoon That Wasn't
The next day we checked out, but decided to buy a $5 ticket to go visit the blue lagoon in the morning as a short little excursion. At the time I wasn't aware of the famous "Blue Lagoon" movie set in Fiji and didn't realize that we had actually paid to visit another island with an upscale resort which had been named after the movie. Albeit beautiful; white powdery sand on a long curving beach and deeply saturated blue water, twasn't a lagoon, AND ― the movie wasn't even filmed there! It was actually filmed on the neighbouring private island, Nanuya Levu.
Can you understand my befuzzlement here? I was expecting a lagoon.
And, so, our driver dropped us off, the few who had partaken in the excursion, before taking off and leaving us on a deserted island with a closed resort. Save for a few maintenance staff, the beach was ours.
It felt like paradise ― that is, until it started to pour rain and we all huddled under the sole palm tree providing any shade, along with our backpacks because we had checked out of our hotel earlier that morning ― until we all eventually surrendered our soaking wet selves into the water. We swam and snorkeled around in the hard tropical rainfall, embracing the warm water and ignoring the inconvenience of our now drenched luggage.
It was a shame to see that since this resort is more upscale, they've destroyed their reef while hauling in tourists on fancy cruise ships. In that way the one and two coconut-rated hotels were better for their dedication to being eco-conscious and taking care to preserve their island and beach's well-being.
Back at Coral View, we laid the contents of our backpacks out on the grass while waiting for the Flyer to arrive, only for it to get rained on again by the unpredictable storms that seem to appear out of nowhere. Our speed boat had to taxi us to the Flyer in the rain ― and, with all the commotion of people coming and going, coupled with us trying to book our evening's stay ― our new Finnish friends were gone at the snap of a finger, and we never got to bid them farewell.
Such is the reality of travel: people come in and out of your life at the drop of a hat, and you have some of your greatest memories with folk you hardly know. You blink and they're gone, never to be seen again ― or sometimes you do see them, and then it's just awesome!
Day 4: Coral at Korovou and the Chief's Son
Apart from lazing on beaches and in hammocks, a large portion of my time in the Yasawas was spent snorkeling and subsequently attempting to remove the buckets of water that seeped into my ears and flooded my head. Many of the resorts offer added excursions such as shark dives and swimming with manta rays, but I felt the need to carry snorkel gear around the world with me, so I took the opportunity to use it and not spend the extra cash on activities. Some of the resorts offer snorkeling gear free of charge or for a very small rental fee, so you don't need to be like me and carry your own around.
Day 5 & 6: Waya Lailai vs. Kuata, Unwelcome Guests, and A Pleasant Goodbye
The flaw with the island hopping pass is that you can't book your stays while at the resorts, you have to get back on the Flyer to book your next stay ― unless you've planned it ahead of time ― which many people do, and as such, some of the more popular places sell out quickly.
Beachcomber is the most popular 'party' island and needs to be booked in advance if you're into that.
The smart thing about starting at the far end and finishing closer to shore was that we got almost the entire last day to soak up the sun and enjoy a few cocktails before heading back to Viti Levu. The Flyer came an hour earlier than expected and we had to rush into our taxi boat without paying our bar tab. The staff said we could pay on board ― we couldn't ― and so we still owe Kuata $48. I feel bad about this… but I'll pay them back someday.
Tips & Logistics for Island Hopping
Bring snacks and water; water is not provided, and food is limited so bring extra of both if you don't want your bar tab going through the roof.
Bring at least $25-30 cash per day; some islands accept credit card, but not all. Bring extra cash for activities, excursions, souvenirs, drinks, and food.
Book your hops ahead of time; as mentioned above, the most popular resorts fill up fast, so if you have your eye on a specific location book it right away.
Internet; take this opportunity to unplug because there is NO internet. At least on the budget islands there wasn't, the pricier ones might have it. Ask with Adventure Fiji to be certain.
Optional Activities; snorkeling, diving, village visits, hiking, swimming with manta rays, Sunday church (some islands), and more!
Prices and information change frequently; check their website for the most up to date prices and packages.