#CoffeeWithTripoto

Bali is one of the many Indonesian islands and a popular tourist place. Denpasar is its capital and is located in the southern part of the island. In Bali, you will find beautiful sandy beaches, ancient exotic temples and palaces, towering volcanoes as well as pristine jungles which offer tourists with multiple options to choose from.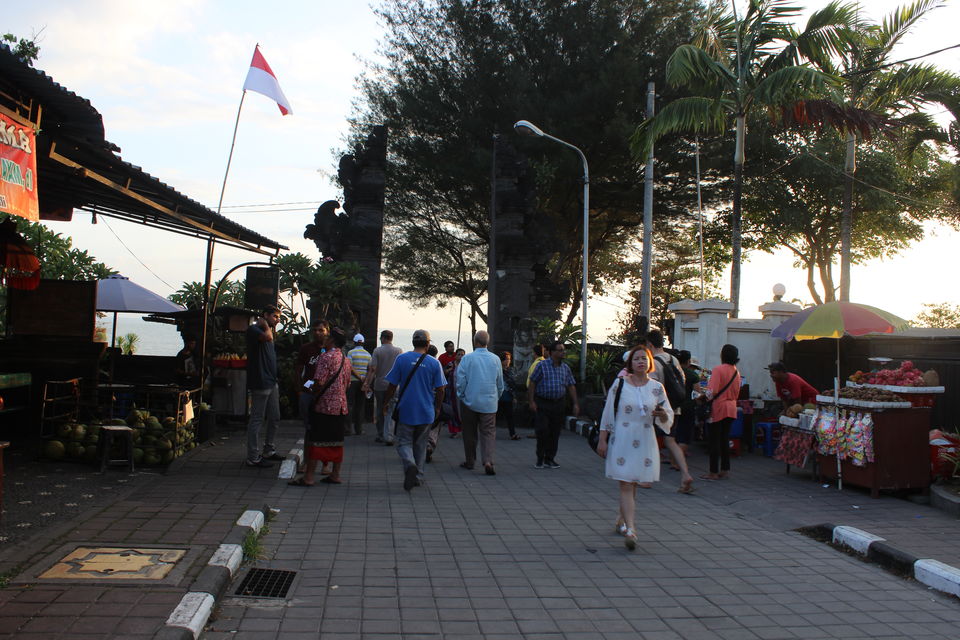 Tanah Lot temple is located on a rock offshore amidst crashing waves and is one of the most frequently visited spots in Bali. It is famous for its unique location with sunset backdrops and is a popular spot for photography. During low tide you can walk to the base of the temple. The road from the parking to the temple is adorned with souvenir shops selling variety of Balinese trinkets and a few restaurants which makes the place almost always crowded. If you want to capture some good shots, try to reach there pre-sunset and enjoy the evening there.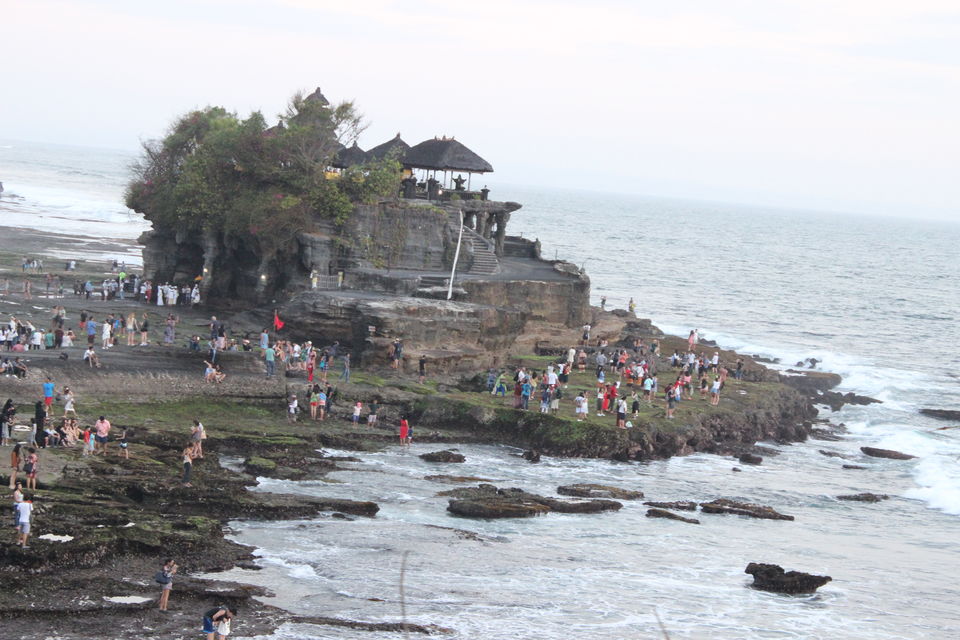 There is a long winding path along which you can get multiple shots with different angles of the temple. You can also sit along the path and watch the sunset peacefully.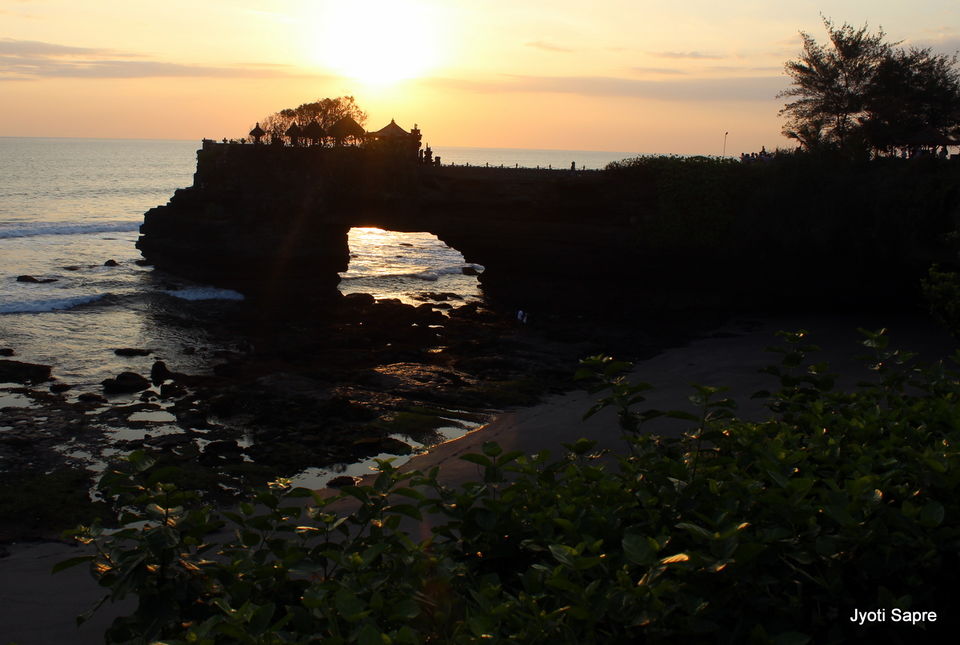 Watching sunset here is such a beautiful moment. The temple with sunset in backdrop with myriad colors in the sky is an unforgettable image and stays in our mind for a long time.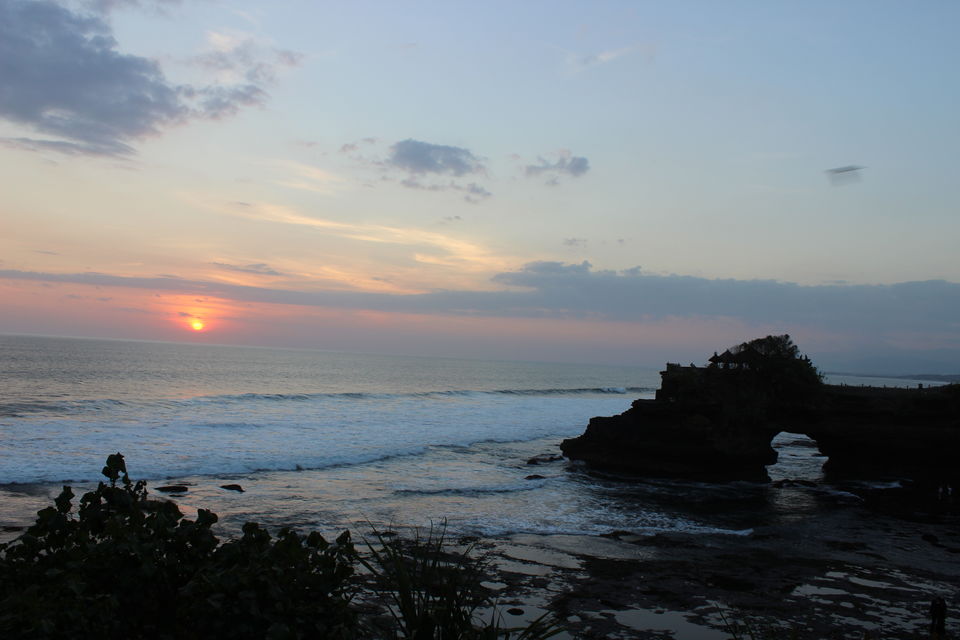 Tanah Lot is a Hindu temple located in the Beraban village northwest of Kuta. It means "Land on Sea". It's believed that a priest came to this area to propagate Hinduism, he liked this beautiful setting and built a site honoring the Sea God. He started preaching the villagers which was opposed by the village chief. The priest resisted, started meditation on the rock on sea and turned his sashes to sea snakes to guard its base. The village chief acknowledged the priest's powers and in turn priest gifted him a holy dagger. It is believed that still there are sea snakes in the crevices at the base of the temple guarding the place against evil spirits.