Arrived at airport .And finished the process for visa within 15 minutes and check out from airport and search out my driver and checked in to my hotel spazzio bali located in kuta area .
And put my bag into the room and relax till evening as I was so tired after 10 hours of flight without having any meal.
In evening just came out I saw a group of indonesian student who came to visit bali for the first time .And they were enjoying the pool .And I was also get into conversation as I became aware of these beautiful peoples.
And we have clicked the pictures as we move for a evening walk on the beautiful legian streets .
Later we had a dinner together and back to hotel till 10 pm and rest in the hotel .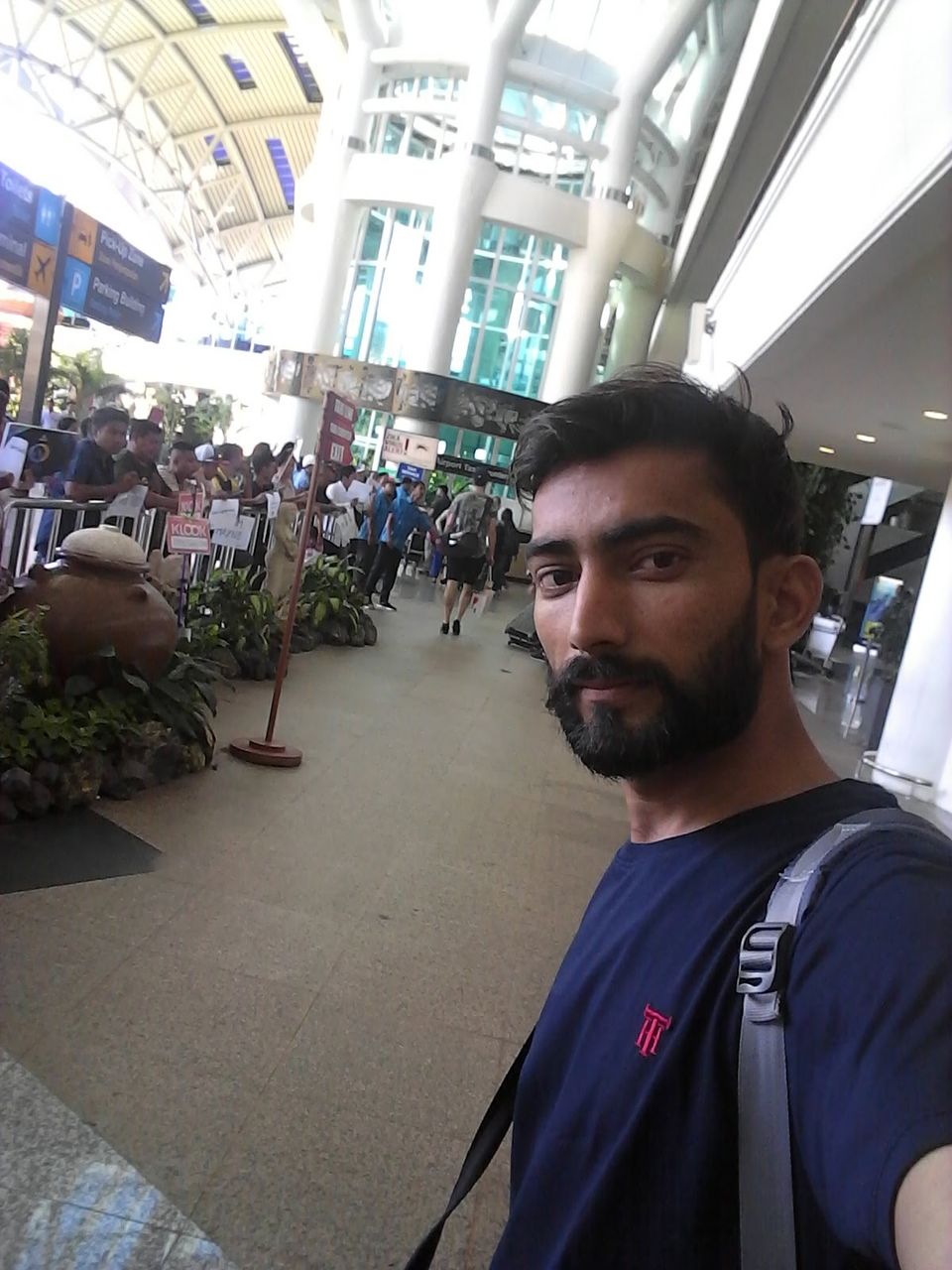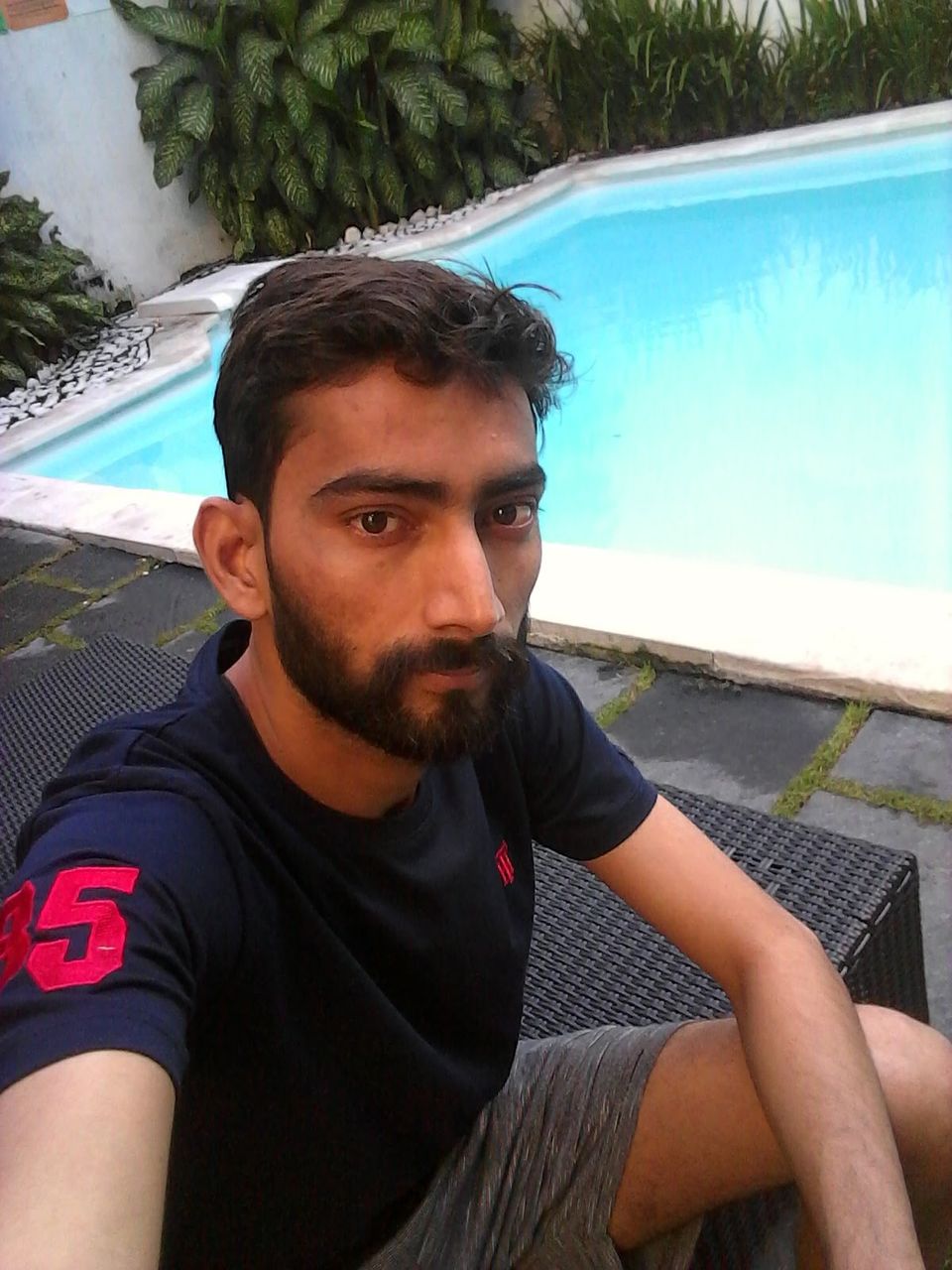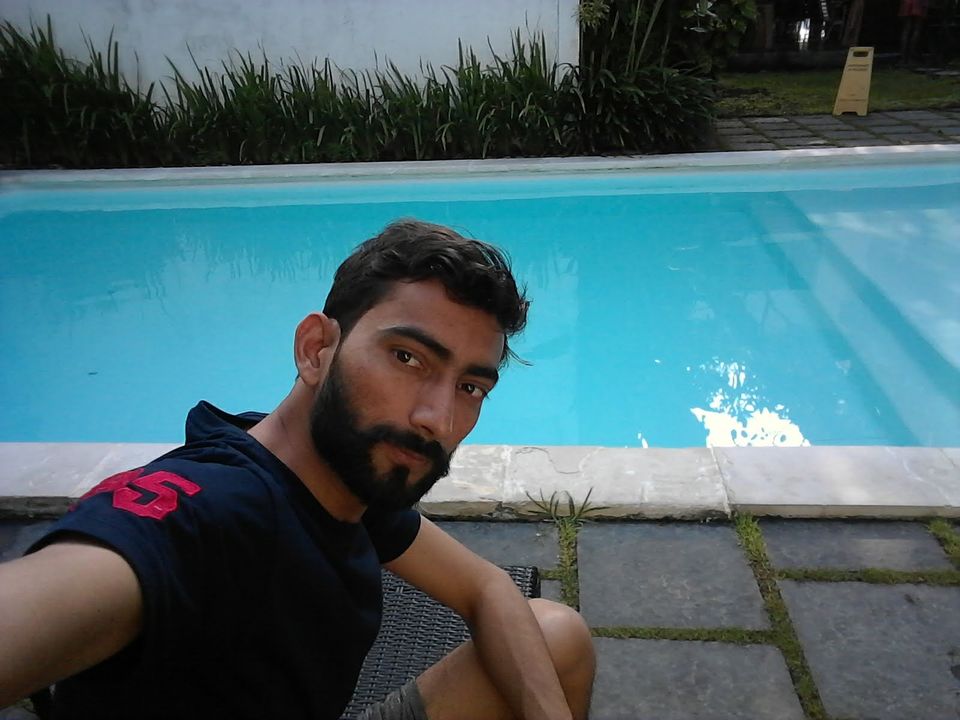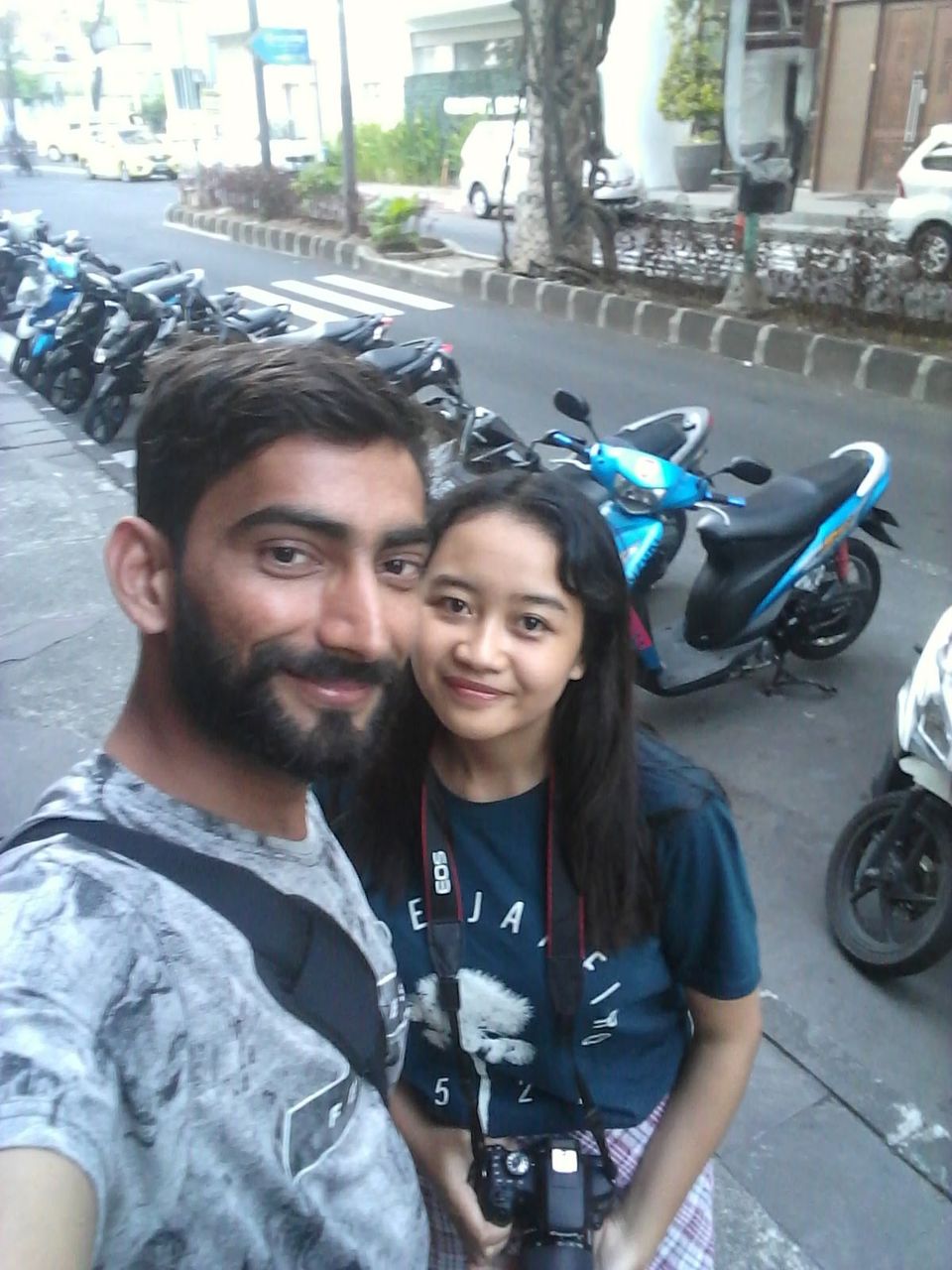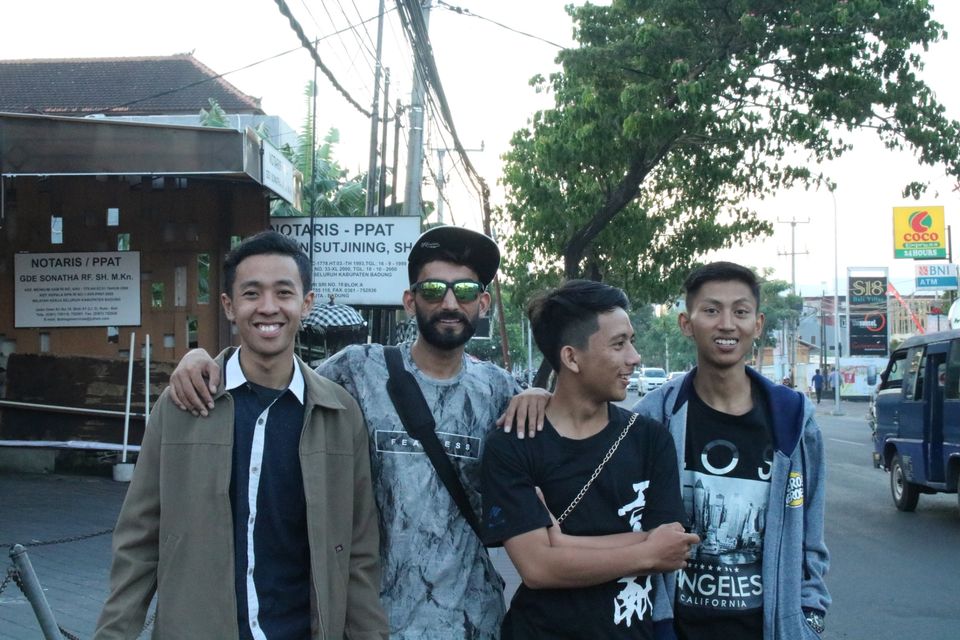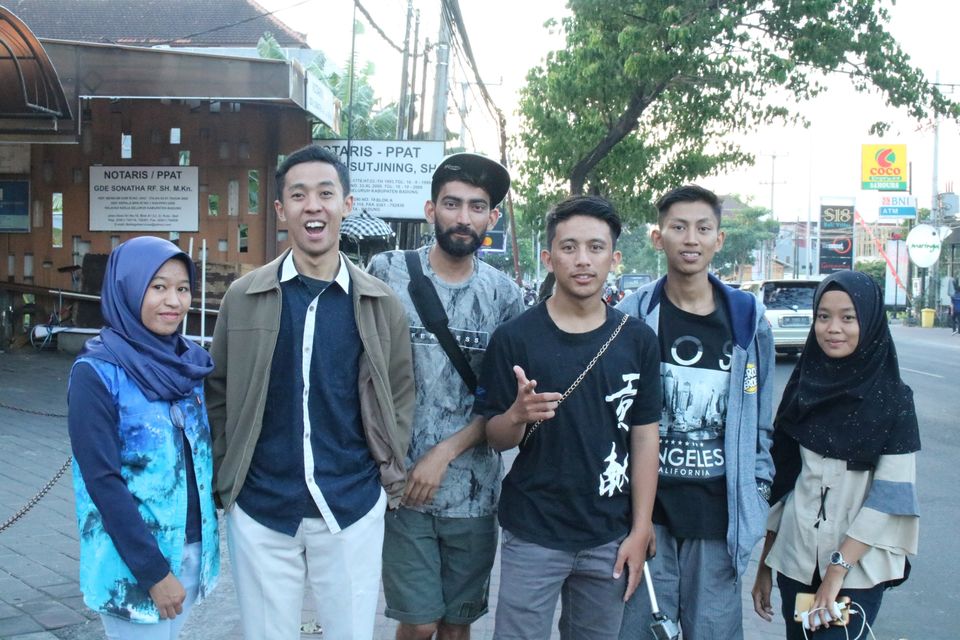 Day 2~Ubud and kintamani tour ~
After having morning breakfast .I got the call from guide mr.kedak for the full day trip to ubud and kintmani tour .He arrived at exact time 10 am. I pack my bag and put my stuff ready for a great tour of bali which was a cultural tour .
We had start our your with batuan village there I got the ticket for batuan temple from my guide .
Before entering we have to dress in traditional dress decided by the temple priest for entry .And inside the temple I have clicked some picture to add on some experience before leaving bali .
After that your we moved to celuk village known for gold handicrafts by locals .
I have clicked some pictures in front of this gold silver village celuk.
Then we head towards the mount batur .One of the active volcanos long time ago .
As we reached there it was almost 12 pm and I was a bit hungry then I asked my driver for suggesting me some good restaurant for having indian food .Then he took me to the sari restaurant and he help me to get fresh juice .
After having the fresh juice I feel relaxed and truly it was the amazing one in my whole trip .
After having the lunch .We moved towards the ubud village .
And as we reached the ubud village .We started with rice terrace trekking and it was amazing to see the pure greenery around ubud .
Later on we had move to the famous water fall in by crossing the road name tengenungun waterfall.
We relaxed there and click some pictures and have fun at the same time .
Later we move towards our hotel at kuta and my driver drop me at hotel and I had my dinner and get back to my bed early for another tour next day .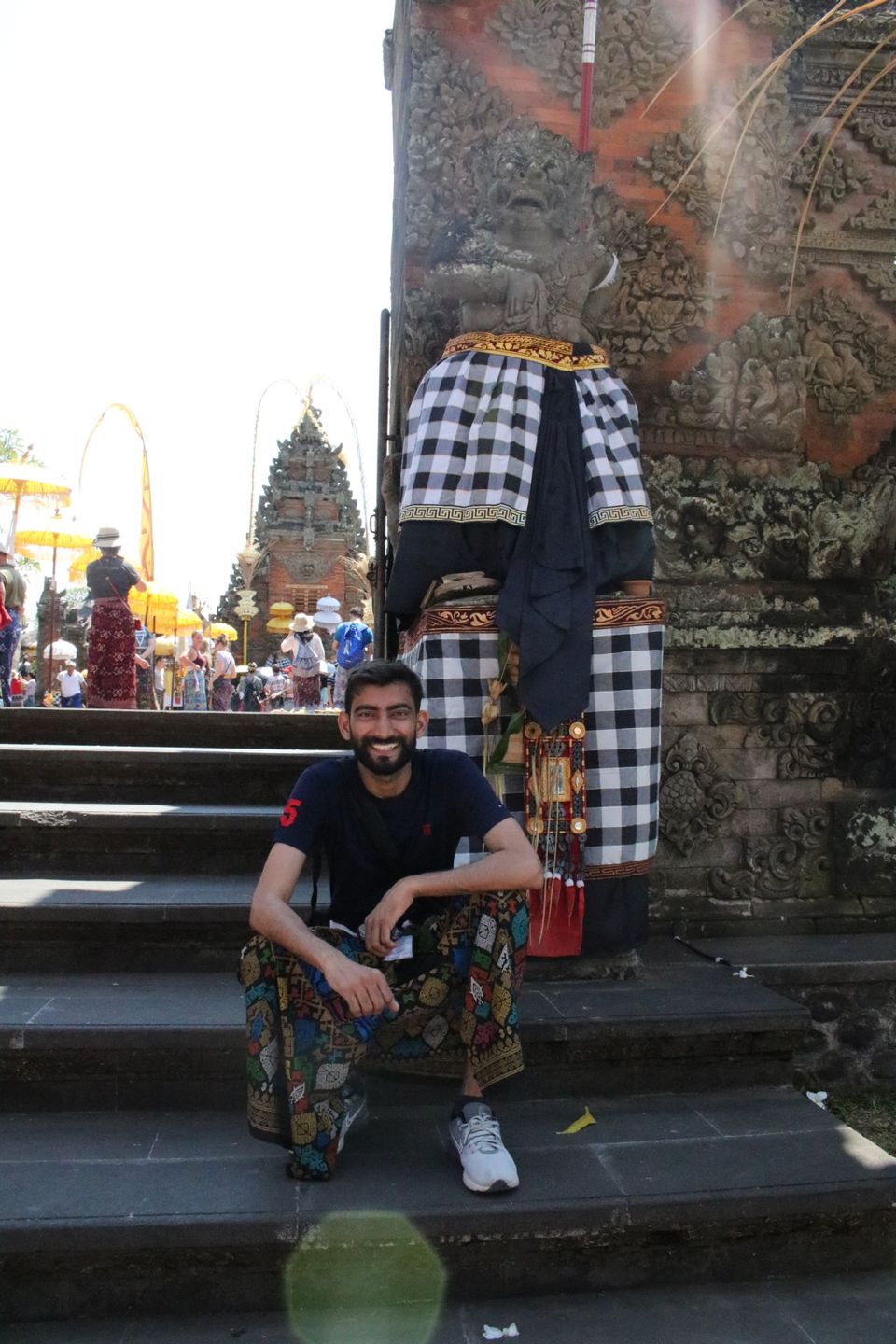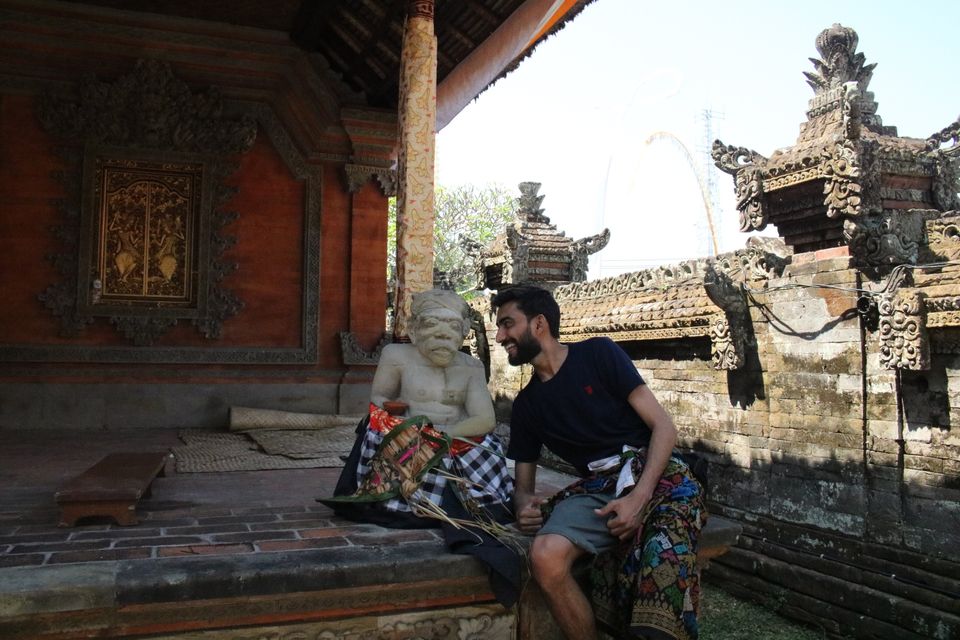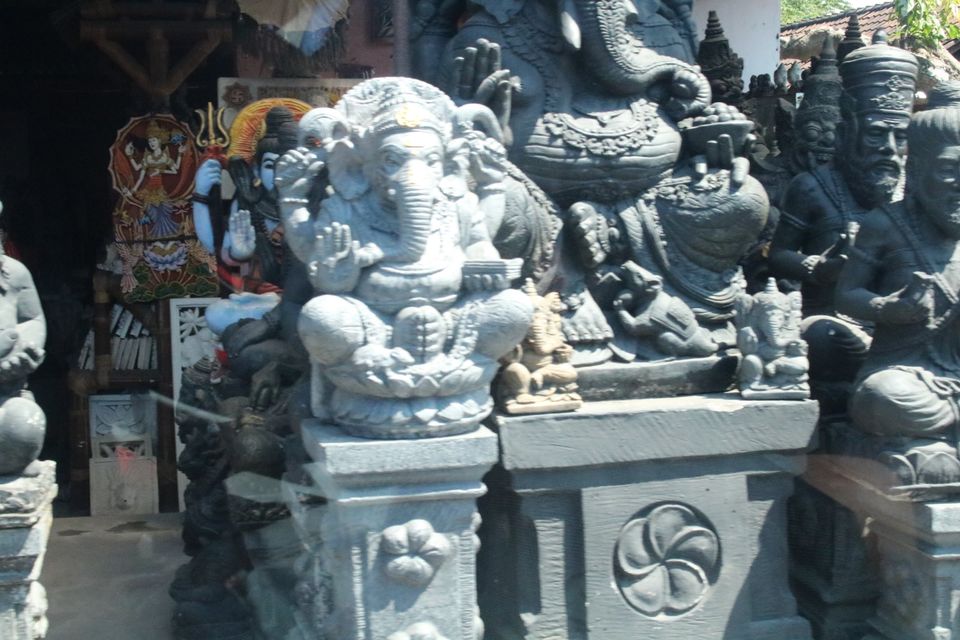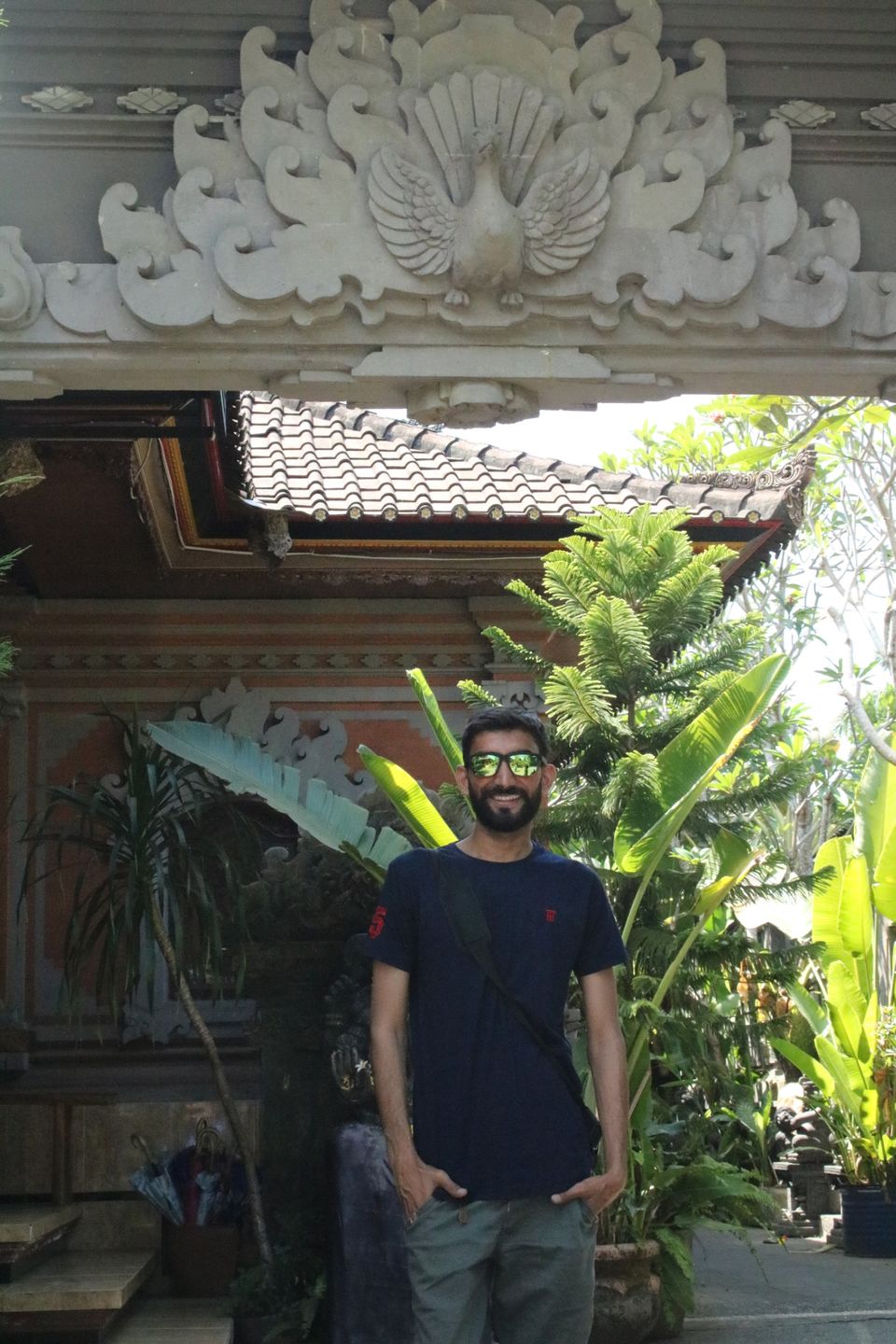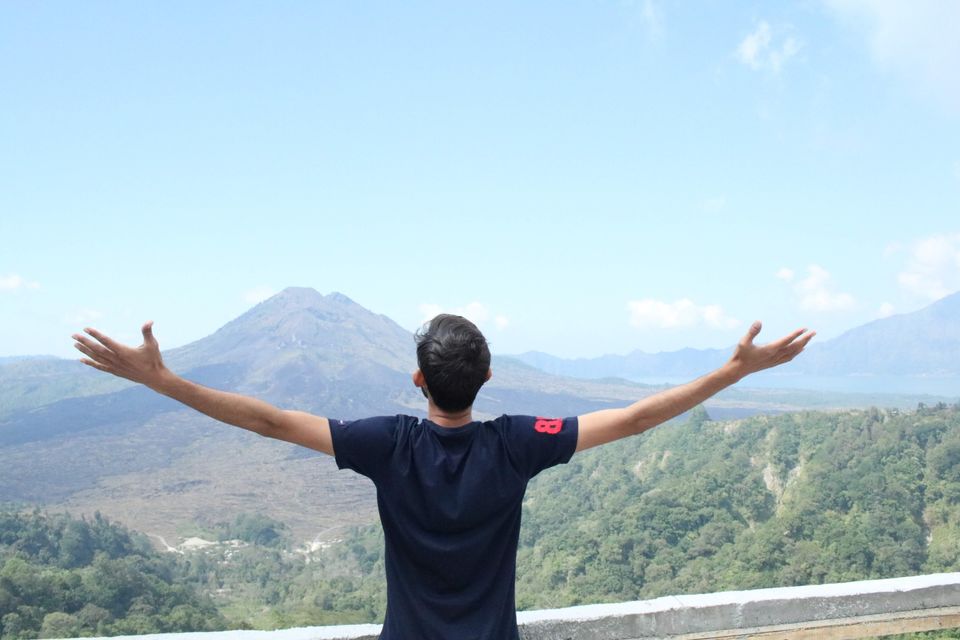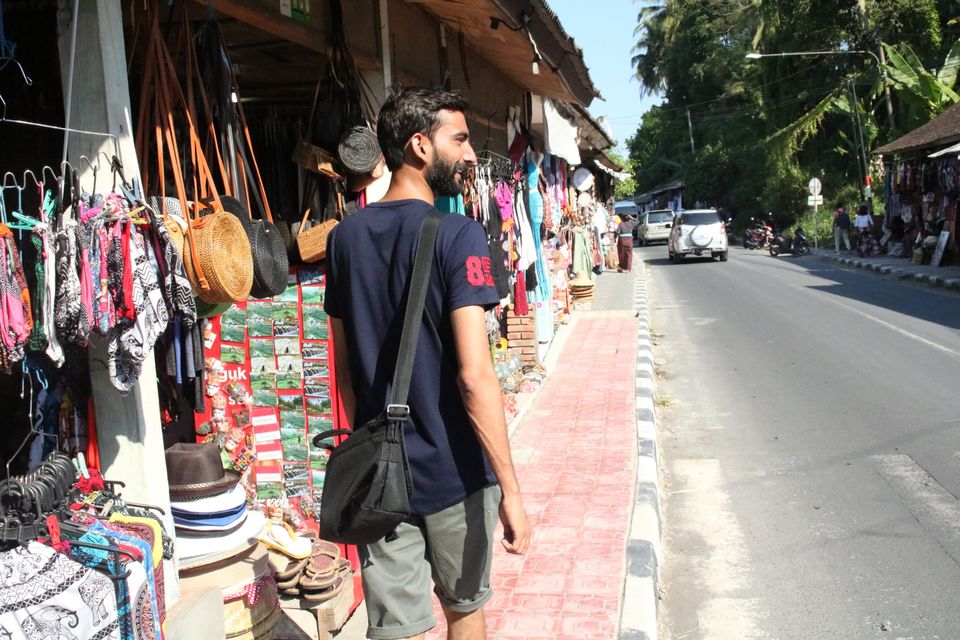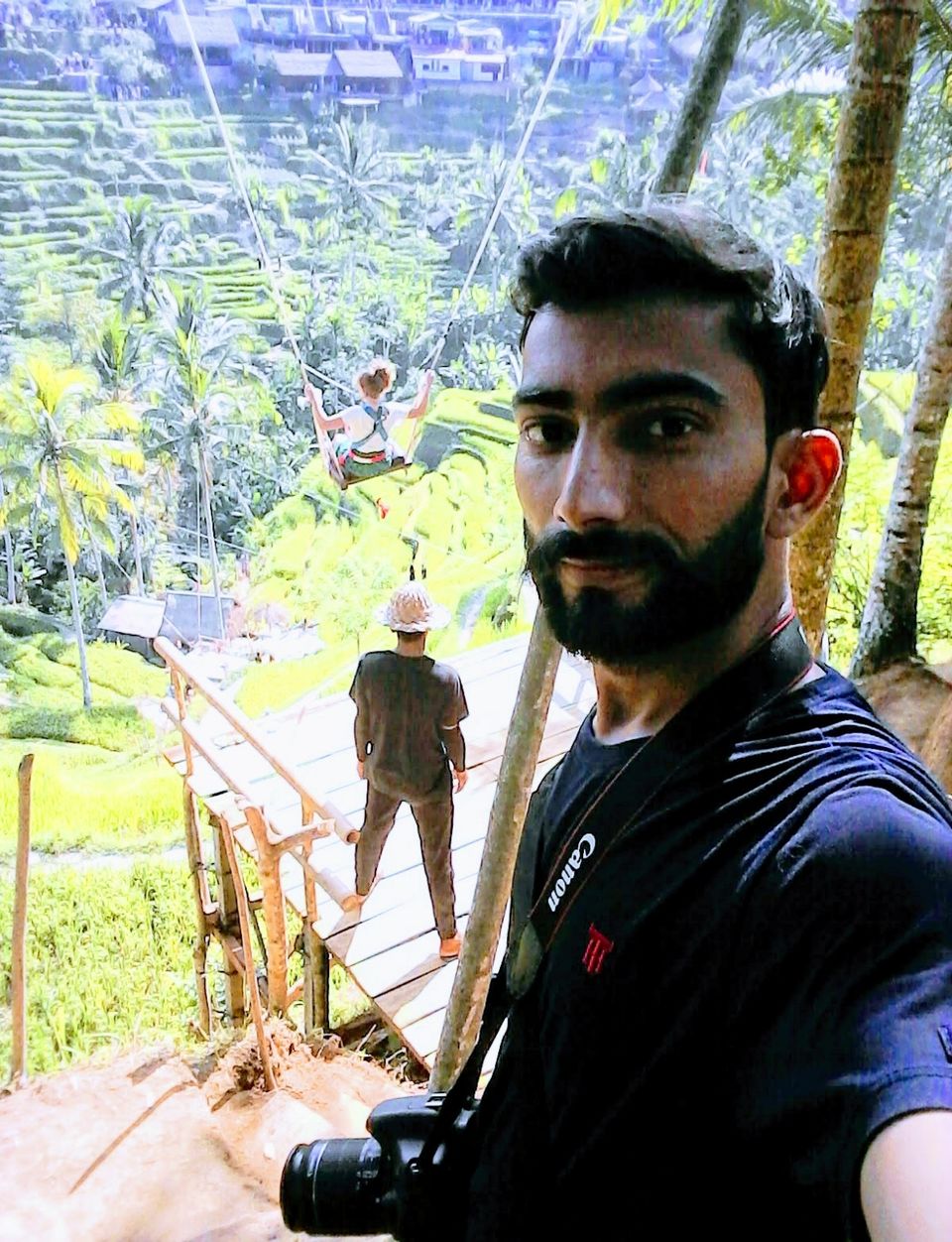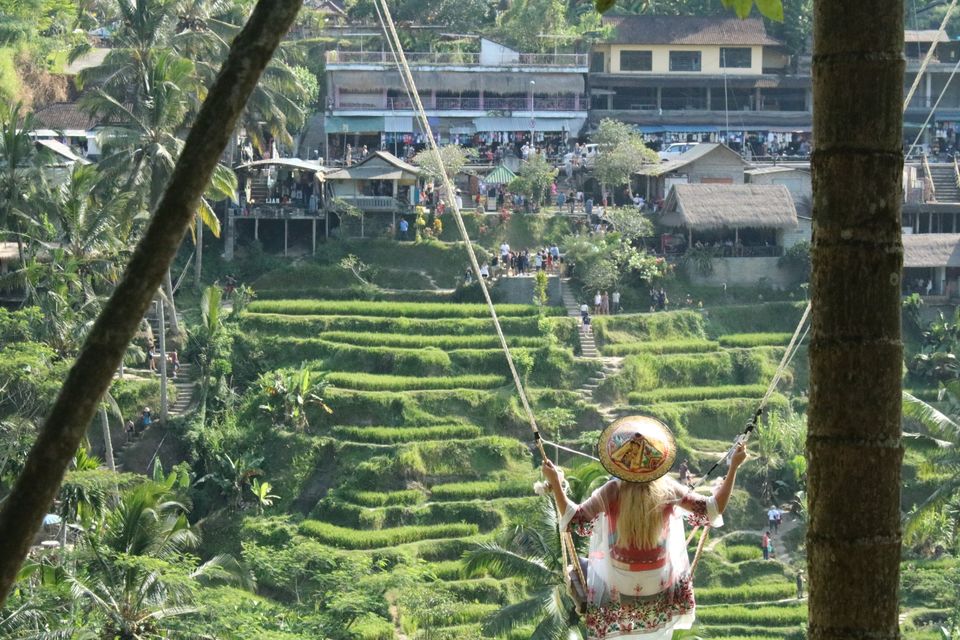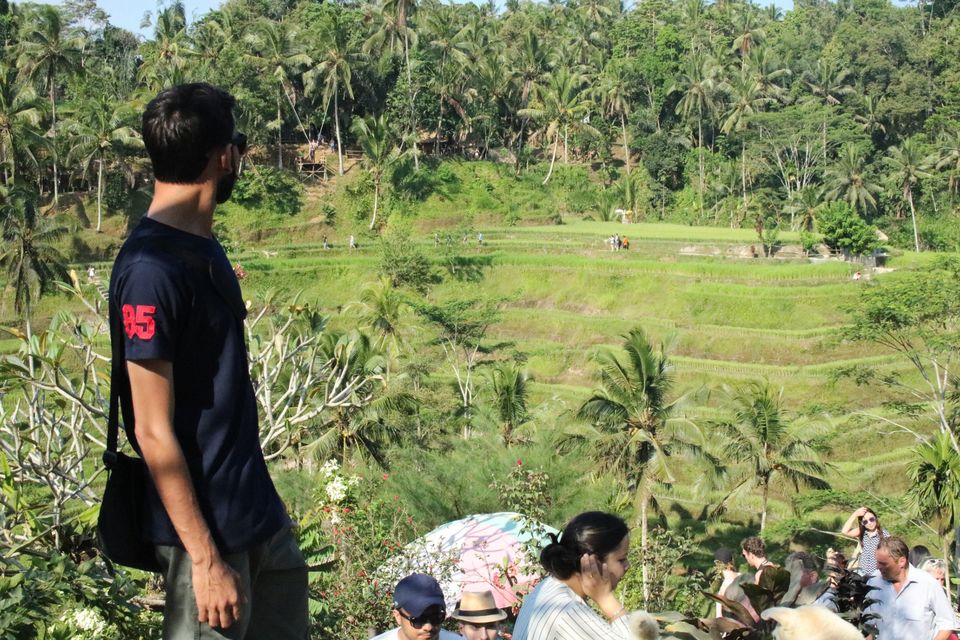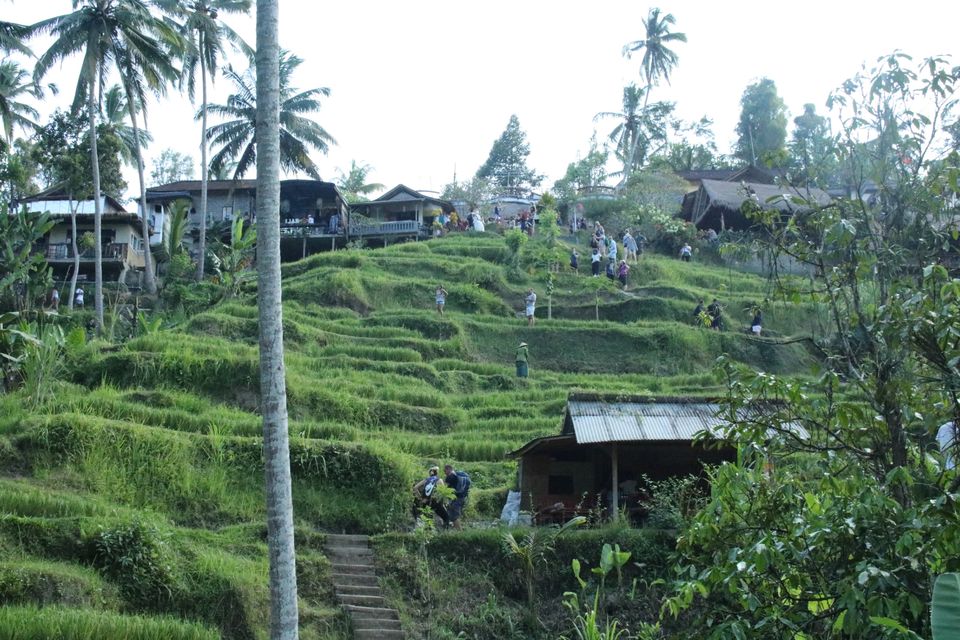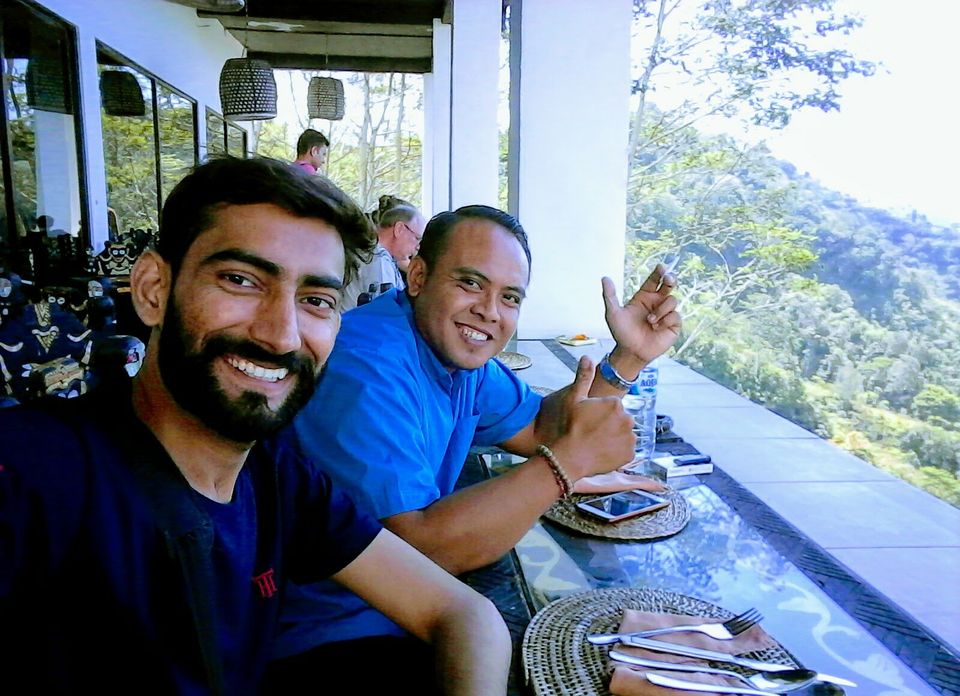 day3 ~water sports and tanah lot temple
After having breakfast .i was waiting for my driver my driver was bit late so he said to avoid traffic as we are already late we opt a highway route that will cost us 5000 idr .i said ok because it was not a big deal . Because all a tourist want to exolore more in single frame of time .
Then we reached within 30 min to our desire location water sports creation centre tanjung ne ka beach .
I opt for only two activites at this beach one was parasailing and other was banana boat because these were the cheapest option .
And later we move to best sunset point and temple on the rock "tanah lot temple ".
We roam there and observe the indian ocean waves and find lot of indian couples .After finish the tour we back to our hotel by a drive of 2 hrs.
And i had my dinner as reached hotel and get back to the bed .