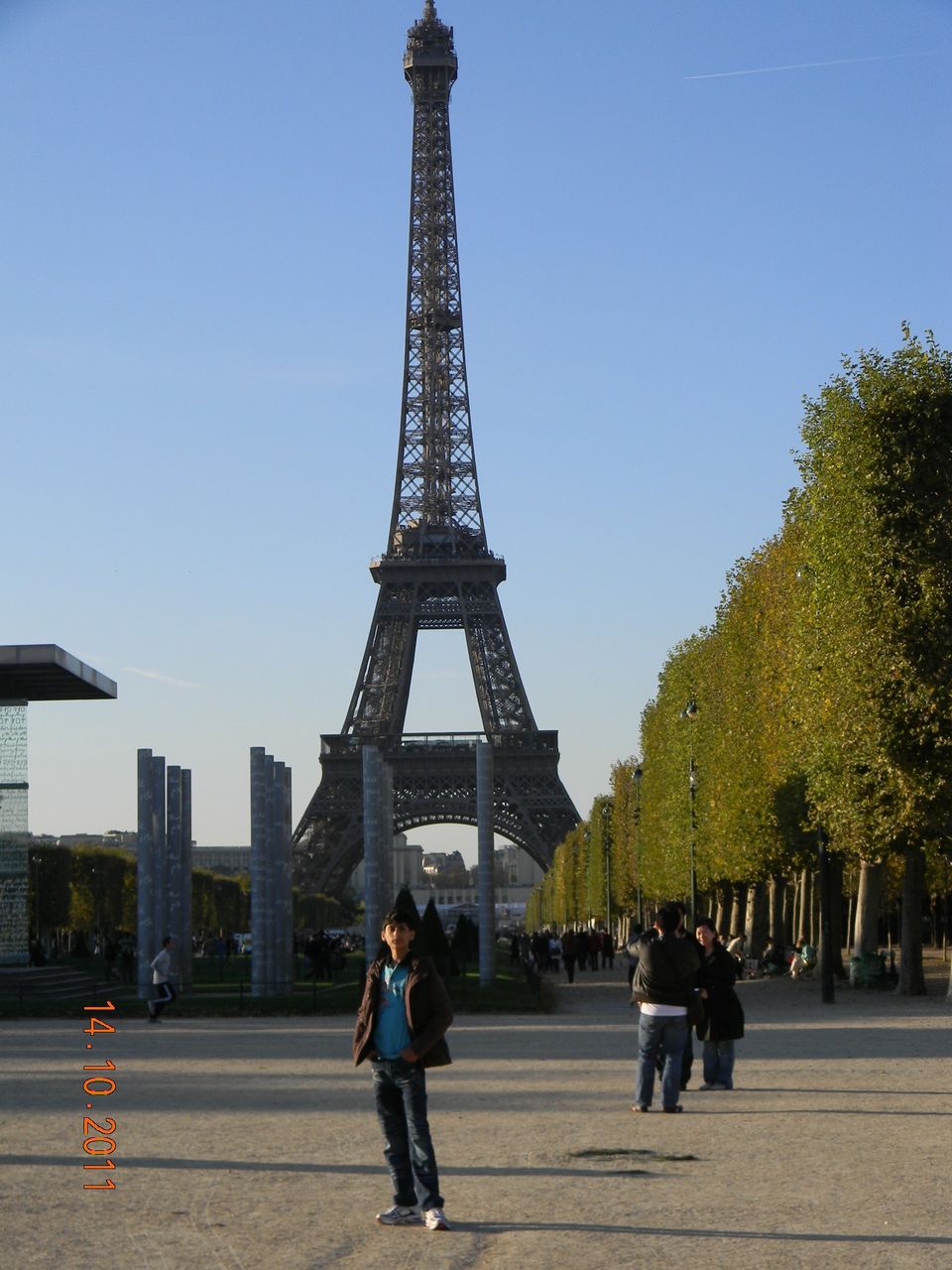 Yes.. Welcome travellers once again..
My Next destination would be on EVERYONE'S FAVOURITE..
FRANCE..
So yeah!
We were travelling Europe on a whole and from brussels our next destination was France..  much awaited for me ofcoursee.. Just like everyone I love PARIS.. My dream Destintion.. ❤️
We stayed in Paris for 2 nights and we travelled by bus and it took almost 4 hrs to reach paris.. much awaited..
We reached there about 3-4 in the evening..
Then we took off for the shopping on the streets of paris.. and we were given a choice between shopping or seeing the MONALISA in the museum.. but we chose shopping.. ( Somewhat a wrong choice but thats fine.. ) because shopping in paris or any other part of europe is very much expensive.. be it cosmetics, perfumes or any other thing...  If you get a choice then go see the MONALISA rather doing shopping..
Then yeah It was almost a night and with all our group members we were arranged a Night in paris by bus.. Which would take it to the eiffel tower also in night and full paris at night.. 🗼🌆
So this was for the first day..
Second day we travelled to THE EIFFEL TOWER to get on the top of it.. seeing whole city from the top of the  tower..
We spent some time there..
TIP : BE THERE EARLY BECAUSE THERE WOULD BE A LONG QUEUE FOR GOING ON THE TOP..
from there we went to see the ARC D TRIIUPHE. which is very famous there.. Its a crosspoint where 7 roads meet at a single point but there has been no accident till now..
It was beautiful.. and yes we also the french government building.. Go and have fun in europe because buying anything there is very much expensive.. just buy some souveneirs..to keep a memory..
Thankyou 🤗