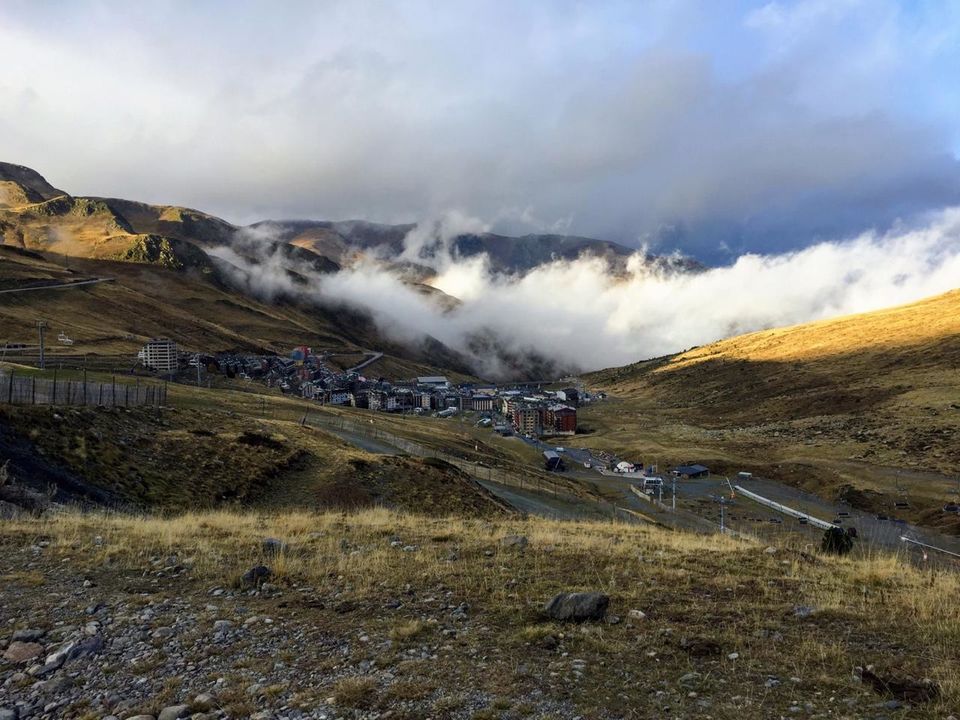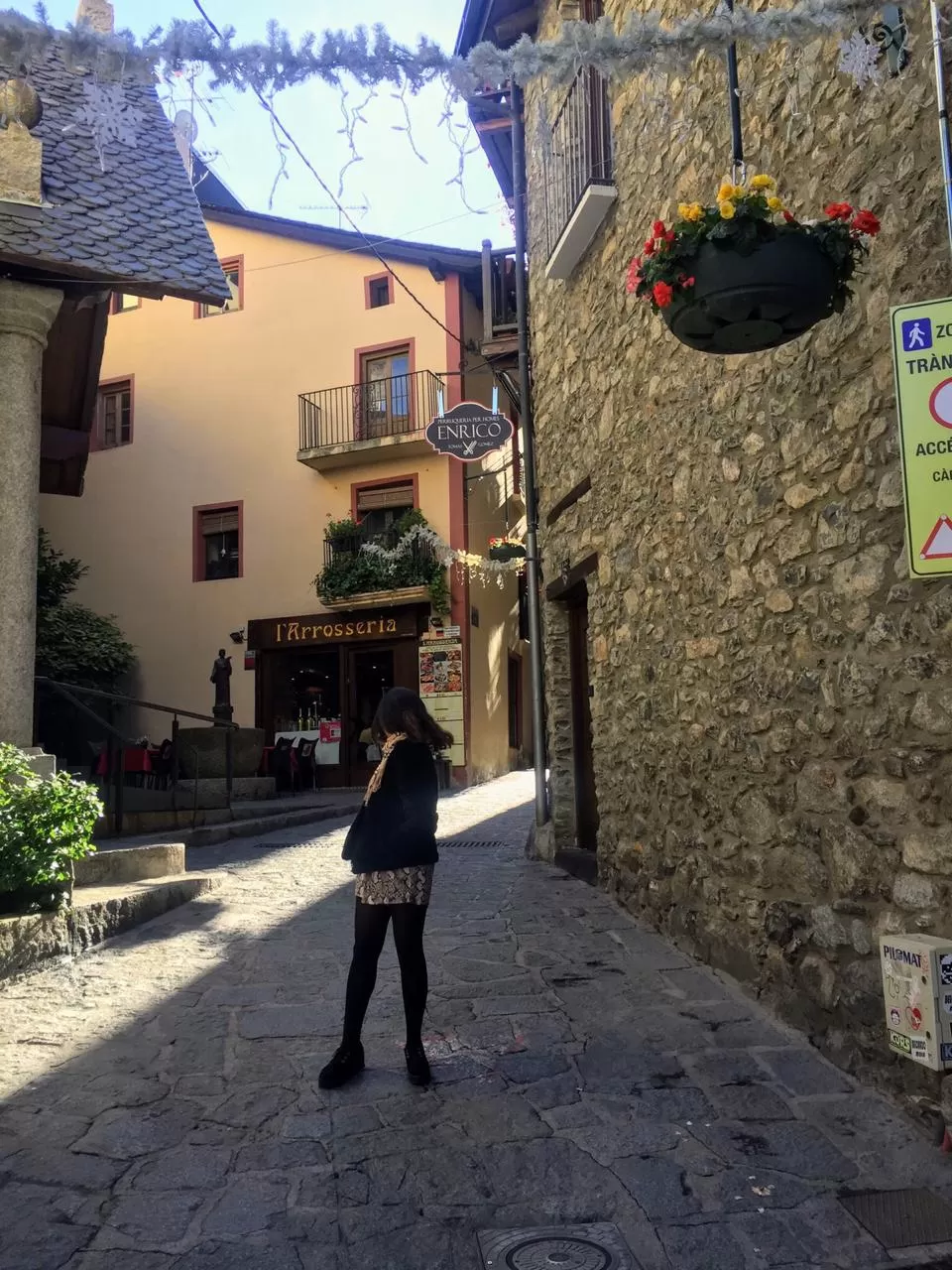 Right when I decided to move to Spain, I had three countries that I wanted to explore while I was there (excluding Spain) - Morocco, Portugal and Andorra. I had also planned out my year in a way that I could fit in the trips to these countries.
I had done a fair amount of research on Andorra before heading there. First off, there were no direct flights to this country since Andorra doesn't have an airport. The easiest and most economical way to get there was from Barcelona by bus. I was keen on going there for skiing but wasn't sure if I will be able to so I decided to go in end October when I had a week off from my university. I went with a friend who is a like-minded traveler on a budget. We planned out a 4 day trip which was more than enough I would say, especially since we were not skiing. It was the Fall season when we went and boy, we were NOT disappointed at all!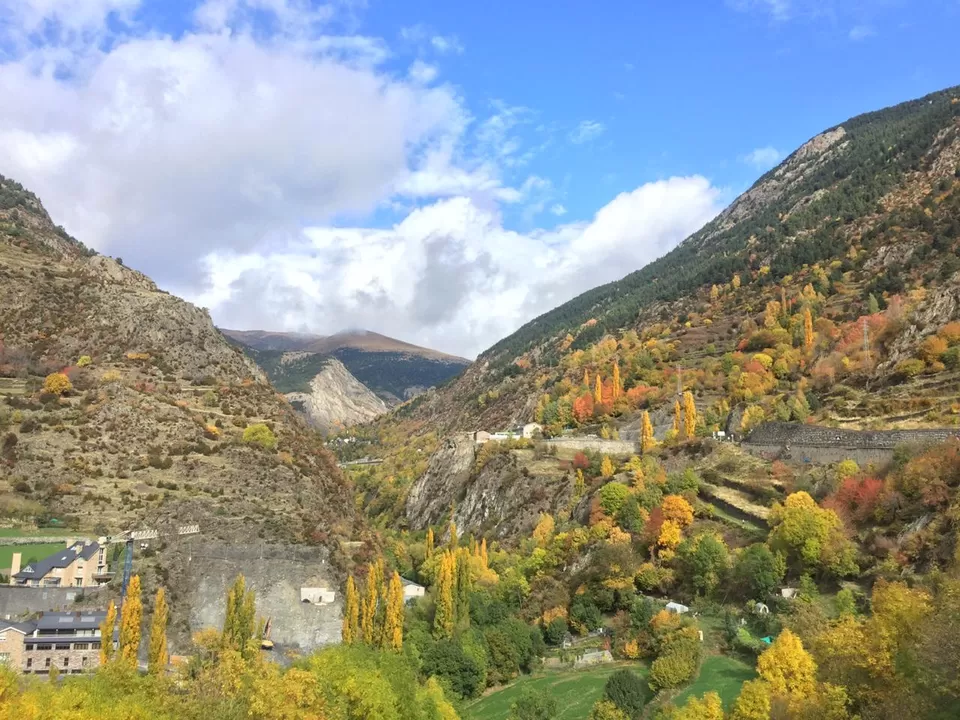 We explored quite a bit during our trip. We based ourselves in the capital, Andorra La Vella and took day trips from there. On day 1, we got there by afternoon so had half a day to explore the capital. We spent the entire Day 2 at Naturlandia which is an adventure park situated on two different altitudes in the middle of the forest area of La Rabassa - one at 1600 meters and one at 2000 meters. Not only does this place have the most breathtaking views of the fauna but also the most exciting adventures for people of all age groups. Did I mention, they also have the world's longest alpine coaster? We started our day going to their highest area at 2000 meters. They have a natural zoo there and some tube rides for the kids. We saw some fascinating breeds of deer, cats and other animals wandering in their natural habitat. We spent the most amount of time at 1600 meters. This space had all the exciting adventure activities including the alpine coaster, zip line, rifle shooting and more. We were back to base by evening after a long tiring but fun day at Naturlandia. This was the perfect time to visit Caldea, which is the largest thermal spa in Southern Europe. It was cold outside and we were exhausted, so a visit to Caldea was much needed. They had all sorts of baths inside including Moroccan Spa, Sauna, Thermal pools that lead to an outer open roof area and also an exclusive VIP section with some more pampering massages. We were lucky enough to get a combo ticket at of Naturlandia and Caldea at a promotional price saving us a fair bit of money on both.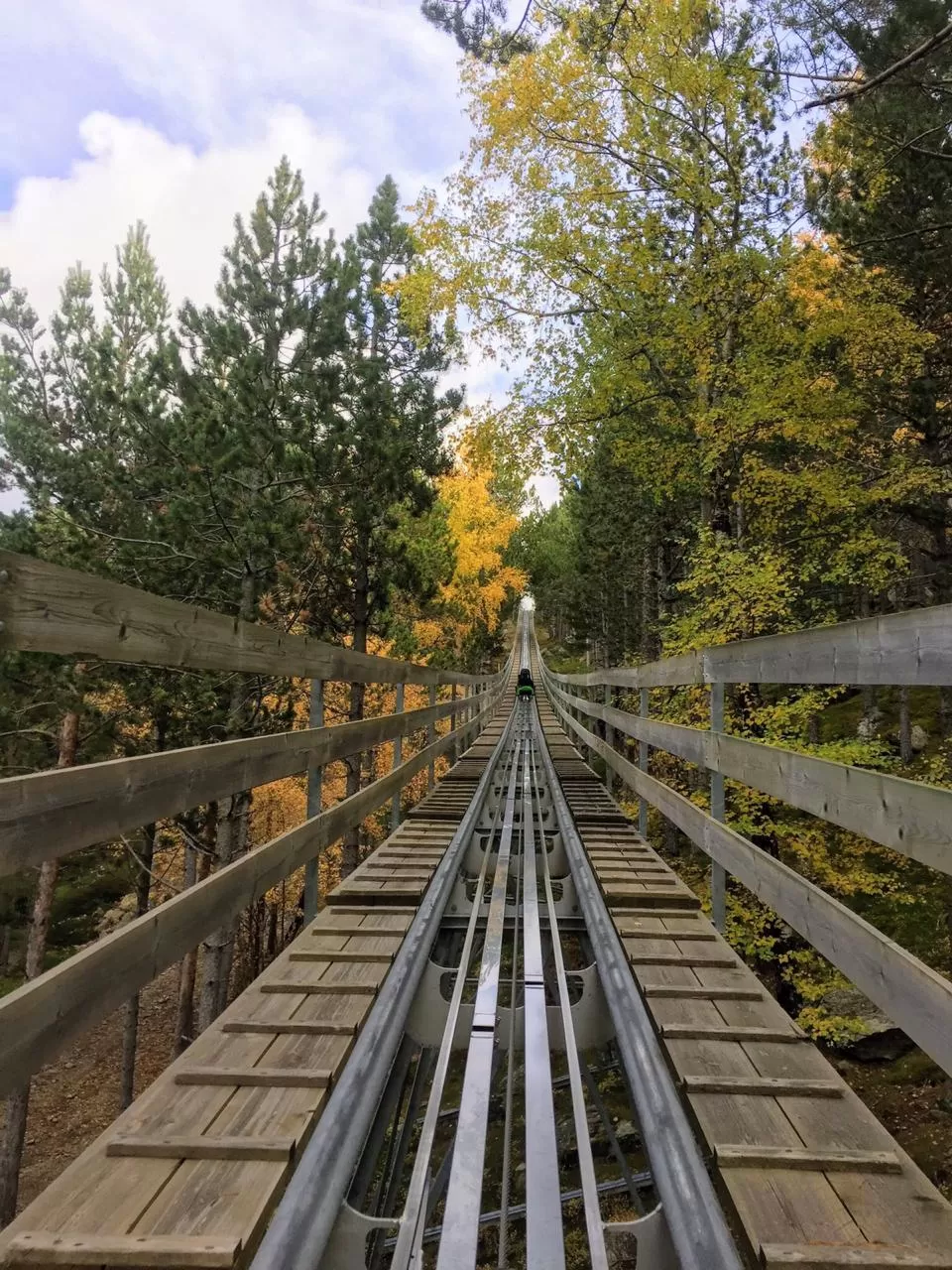 Day 3 was all about exploring the small villages of Andorra. We had heard a lot about this place called Pas De La Casa situated near the French border of Andorra. (what I forgot to mention earlier is that this country is located between Spain and France). On our way to Pas De La Casa, we crossed small villages like Encamp, Canillo Soldeau and El Tarter. It was a short hike to go up to Pas De La Casa and also a lot colder up there. We were recommended to go up to this small lake up the mountain but there were no proper directions to get there. We were lost at some point and since we were so close to France, we didn't realize that we had already crossed the border and were in France! After a while we finally got around and figured out the way ourselves (thanks to Google Maps!). It was the most surreal view at the lake. There was a time when we couldn't see the sky at all because it was covered in fog, the clouds felt so close and we witnessed the most beautiful view with a rainbow! We spent an hour at the lake until it got dark and it was finally time to head back.
After heading back, we spent the rest of the night celebrating Halloween at the ONLY Hard Rock Cafe in Andorra La Vella. Day 4 was our last day so we decided to spend it on shopping in the capital. Fun fact : Andorra is a tax free country so shopping here would be a good idea. It is mainly known for the local tobacco . People from France and Spain come to Andorra to shop quite often. Everything here is cheaper than most European countries due to this. We went during a time when they had huge discounts going on. We still had a couple of hours left before heading back to Barcelona so we spent some time exploring the lanes of the capital. After 4 days of amazing views, weather and activities, it was finally time to say bye to this uncharted country. For all those looking for off beat places to visit in Europe, Andorra should definitely be one of them! You can take my word for it.