Known as 'Capital of the French Alps', Grenoble is a haven for thrill-seekers. Skiing, climbing, swimming, flying – there's something for every adventurer. The modern city sits right at the intersection of three magnificent snowcapped ranges – Chartreuse, Vercors, Belledonne. Take your pick. In 40 minutes or so (the average ride to any of the National Parks), you could be hiking up the spine of a glacier or speeding down the powdery ski slopes of the Alps.
Having lived there for 6 months, it is also where I first fell in love with the mountains. This awe-inspiring place remains low on the radar, not yet overrun by tourists. Here're some of my favourite trips to experience the great outdoors. They will take your breath away.
Skiing and snowboarding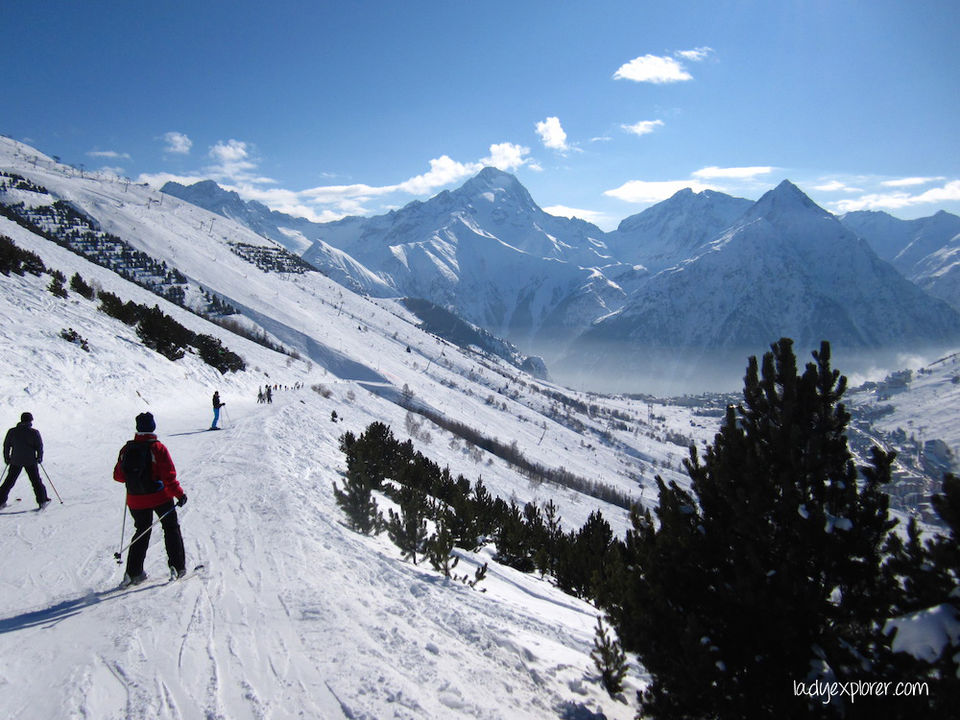 Deux Alpes
There are several ski stations less than 2 hours away from Grenoble. This meant that I could make day trips every weekend without spending extra on ski resorts. For beginners, there's Chamrousse while seasoned skiers can go for Les 7 Laux where there are plenty of black runs. Both are just 45min away. Public coaches leave every morning from the bus station. A little further – 1.5hrs on the road – takes you to Les Deux Alpes or L'Alpe d'Huez, two of the largest snow parks in Europe with over 200km+ of pistes.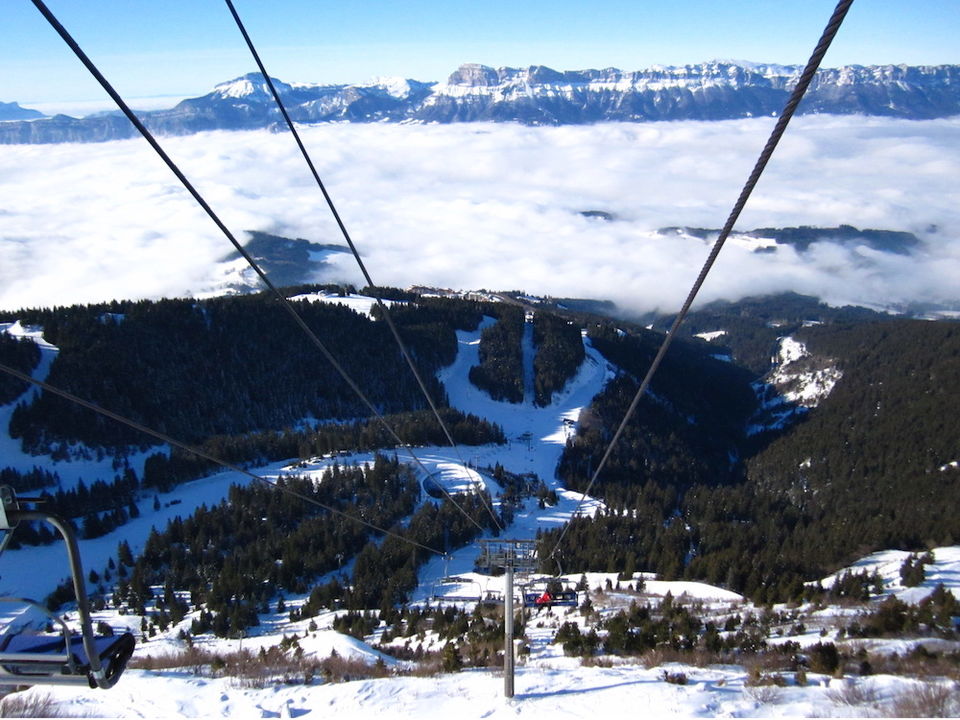 From a ski lift at Les 7 Laux
For even more thrills, off-pistes trails are infinite. The alps is one of the best places in the world to venture off the beaten paths into the great white wilderness. Cut through endless slopes of fresh, thick, powdery snow and leave only your trail behind. There are few things in life that beat that feeling.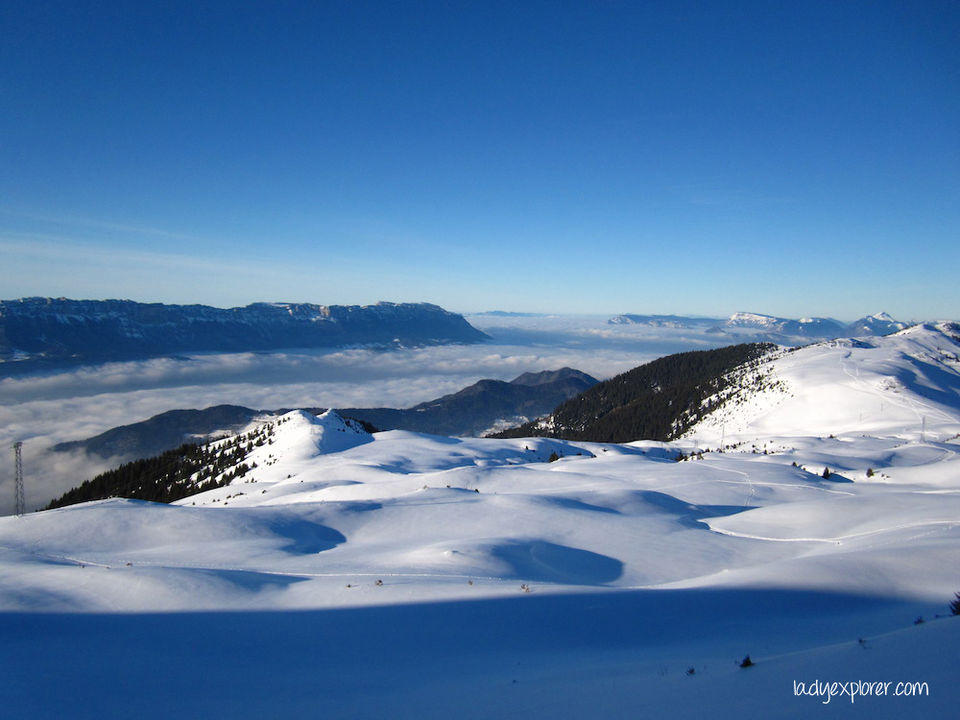 Les 7 Laux is a local secret for off-piste skiing
Hiking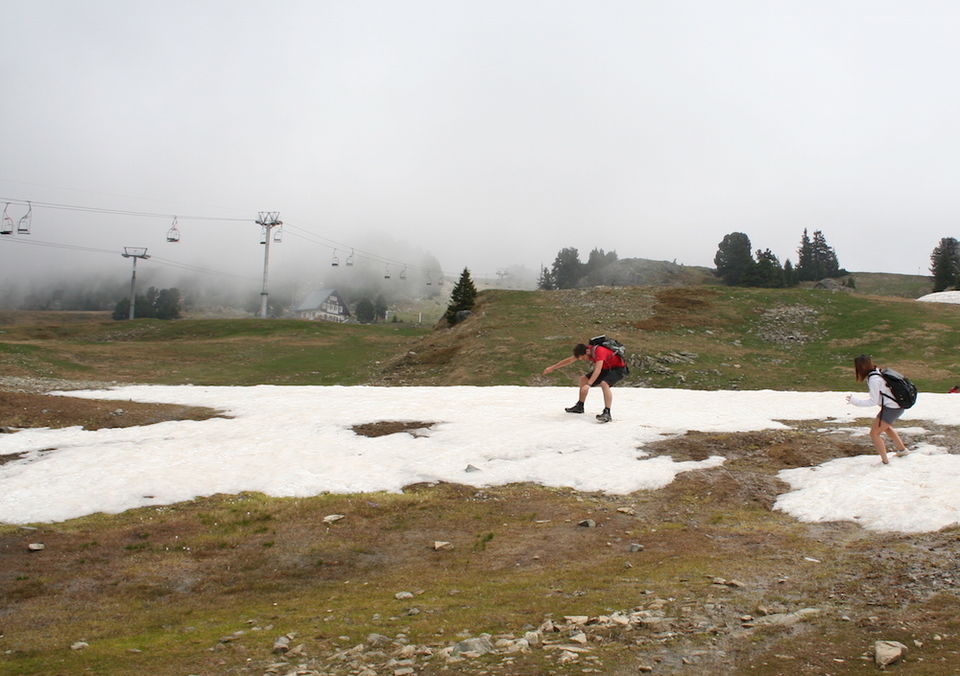 A futile attempt to ski at Chamrousse in Spring
What happens when the snow-capped mountains start to melt? They become great trails for hiking. Instead of putting on your ski masks and jacket, it's time to bring out the shades and trainers. The aforementioned places are all great places for trekking.
La Croix de Chamrousse by Lac Achard is a scenic yet easy hike, passing by the beautiful Lake Achard where you will spot local couples and families. It can be done as a half day trip from Grenoble.
For a less strenuous way to enjoy the panoramic view from a vantage point, you can also take the famous boules or cable cars up La Bastille, right in the heart of Grenoble city. To be honest, I haven't taken the cable cars before, although I've walked up the hill plenty of times. The view of Grenoble city below and the surrounding alps is simply incredible.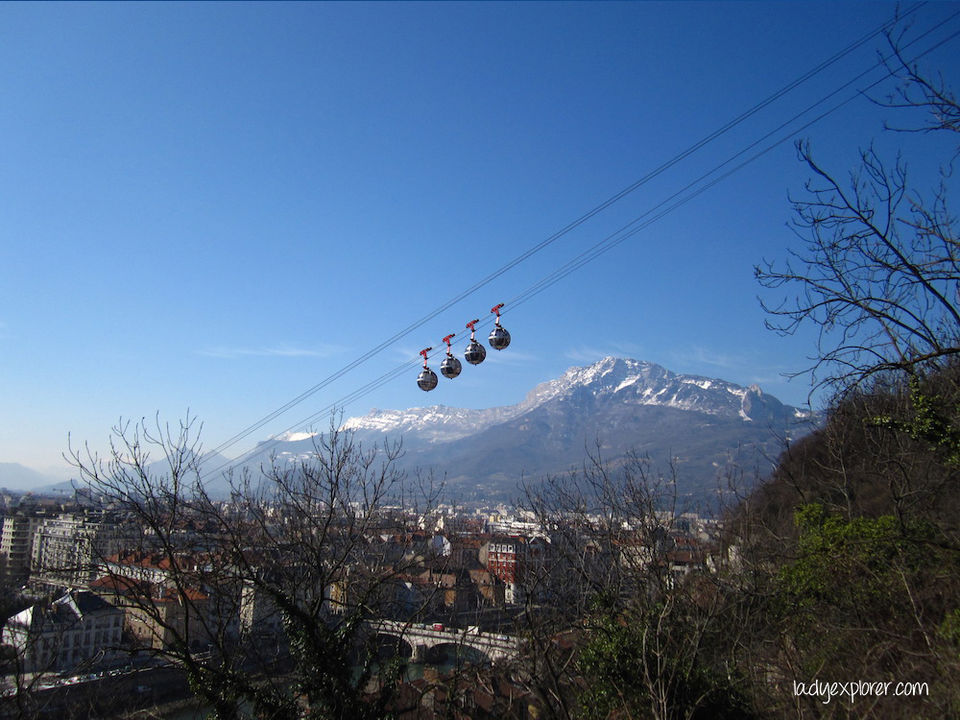 The cable car costs € 5.50 one way
After La Bastille, walk up further to reach the peak of Mont Jalla to reach for even greater heights.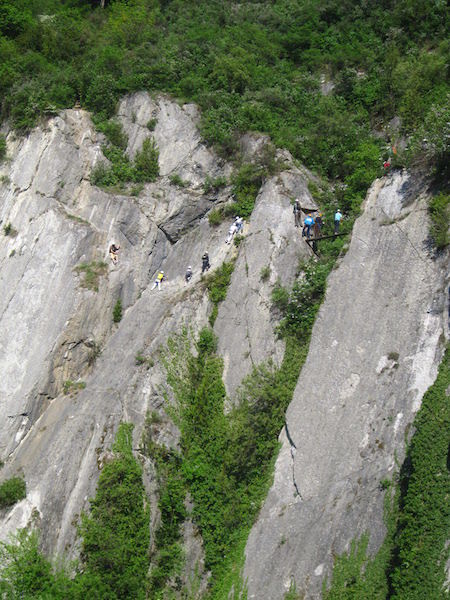 Climbers on the natural rock walls of Grenoble
If you are adventurous enough, you can even mount La Bastille via Ferrata, a protected climbing route via a steel cable which climbers can secure themselves on along the route. It's challenging, but not that different from taking a cable car up. Either way, you're hanging by a steel cable.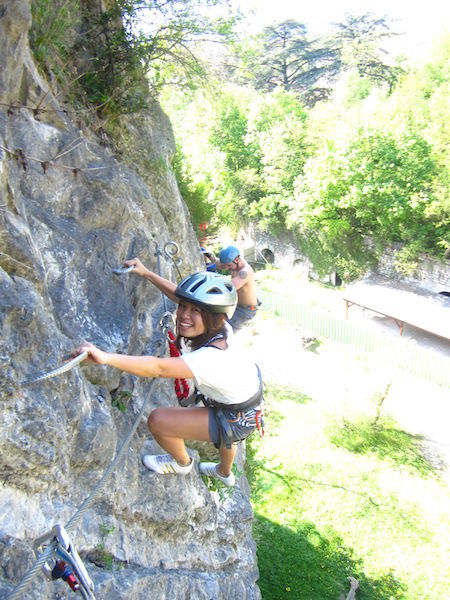 Happily hanging around
Mountain lakes
When summer comes, it's even possible to swim in clear, blue natural lakes in the mountains. Although it's nothing like your heated pools, it sure makes for an invigorating dip amidst the wilderness. Lac du Lauvitel is a gorgeous hike in Ecrins Nationals Park, a 1.5hours drive from Grenoble. Besides the azure alpine lake and its surrounding snow-capped peaks, resident wildlife is a common sight.
Just 1.5hr train ride north of Grenoble is Annecy, at the tip of Lac d'Annecy. In summer, it's a beautiful place to sail, swim or just picnic to enjoy the lake against its backdrop of Mont Blanc and Chamonix on clear days.
Paragliding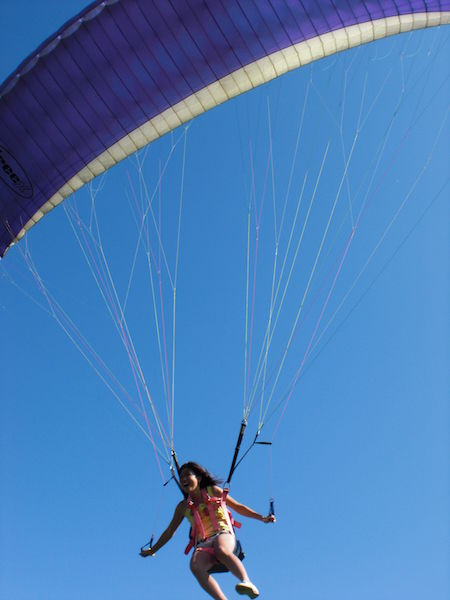 My first time paragliding
It's possible to paraglide on tandem across Lake Annecy between the mountains. If not, 30min from Grenoble is St Hilaire du Touvet, a world-class take-off point for paragliders. Locals come here to fly over the valley below, but newbies can also get a taste of it via a tandem flight.
With so many different activities – from Summer through Winter – Grenoble offers something for everyone, even with the slightest appetite for adventure. So the next time you plan a trip to Europe, consider stopping by this magical yet often overlooked city. Because there's no better place to explore the alps, soak in the wilderness and rejuvenate the soul.
"I felt my lungs inflate with the on rush of scenery – air, mountains, trees, people. I thought, "This is what it is to be happy." – Sylvia Plath